Axios Charlotte
May 22, 2022
Hello, Sunday. It's Michael.
🌦 Weather: Summery. High close to 90° with showers and thunderstorms possible.
🎂 Happy birthday to Axios Charlotte members Emily Cantrell, Kevin Creedon, Jeremy Giles, Caryn Lee, Karen O'Gorman, Marnie Sagraves and Mark Williams.
Situational awareness: Tickets go on sale Monday for Grandfather Mountain's Bioluminescent Evenings, a very neat event where you can witness synchronous and blue ghost fireflies.
The evenings are scheduled for June 26, June 29 and July 1.
Today's newsletter is 593 words — a 2.5-minute read.
1 big thing: Hello, co-workers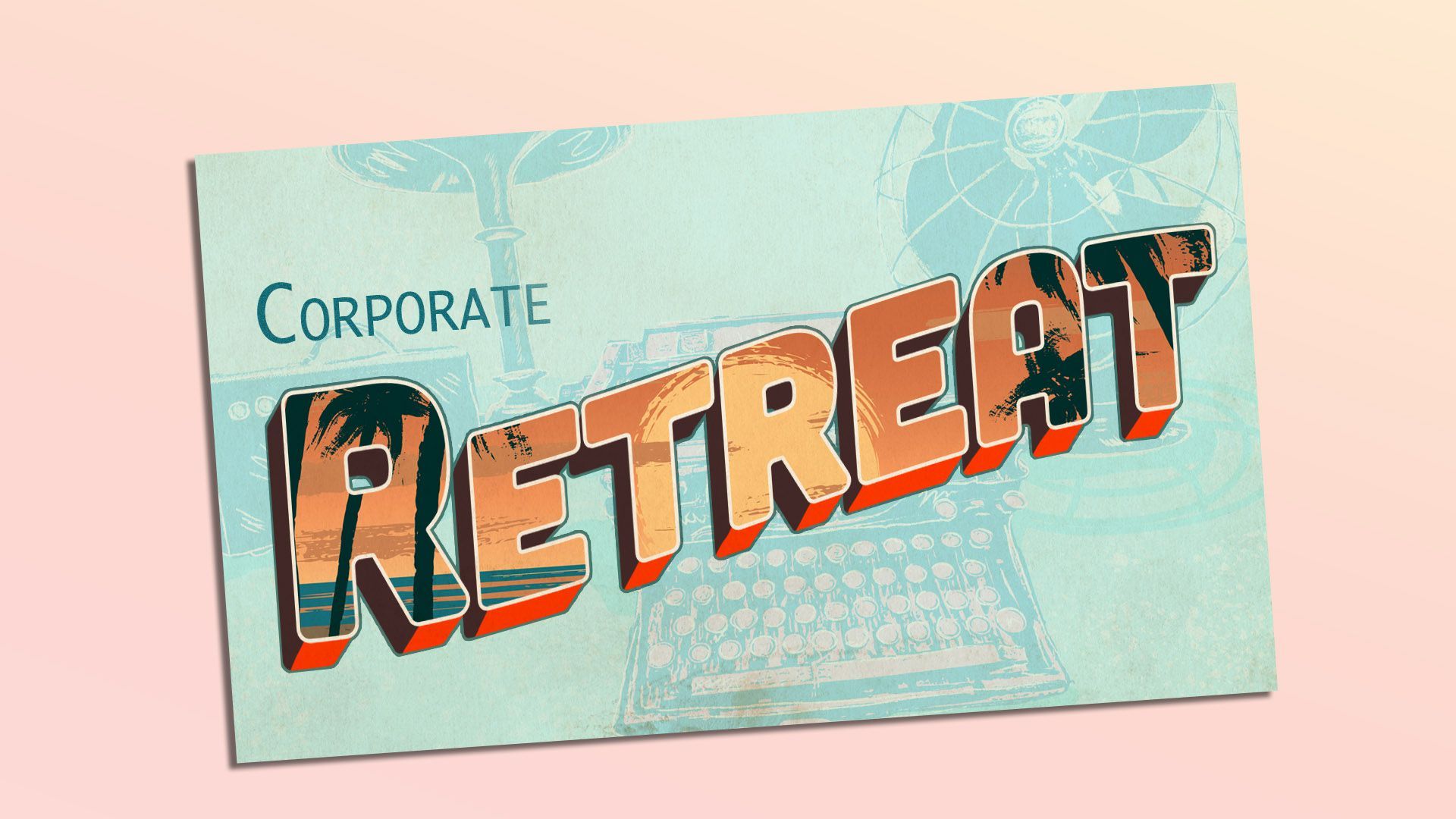 Three years ago, I was working for myself — and mostly by myself — as a freelance writer.
One December, I even threw the team (me) an office holiday party, which is to say I closed my laptop at 3pm and had a NoDa Hoppy Holidays alone.
It was weird; it was wonderful.
This past week, I was in Washington, D.C., with nearly 500 Axios co-workers. There were nametags and swag bags, bear hugs and fist bumps, lanyards and flowcharts, COVID tests and karaoke.
It was weird; it was wonderful.
Why it matters: This was Axios' first companywide retreat since before the pandemic, which makes it the first since the company acquired our team from the former Charlotte Agenda.
We are among the whopping 75% of Axios staff members who've joined the company since March 2020, co-founder Jim VandeHei wrote in Axios Finish Line on Tuesday.
Yes, 75%.
How they did it: A bunch of things fueled the growth, but one was that Axios capitalized on remote work. They offered a work-from-home stipend. They launched Axios Local, hiring people like us across the country. Some D.C.-based editors moved out of the metro area, and a few went back to places where they grew up.
As Jim explains it, "Very early in the pandemic, the leaders of Axios decided we'd be remote first, forever."
Yes, but: Remote work has its limitations. A recent study published in April found that people are less creative in virtual meetings.
So the solution, our Axios founders believe, is to adopt the work-from-home culture, but find ways for people to get together — like a rowdy retreat.
The bottom line: For over two years, we've read countless stories speculating when office work would rebound or whether we would work from home forever.
The answer seems to fall somewhere in the middle.
Embrace remote. But invite someone — anyone — to your holiday party.
💼 Fresh openings from our Job Board
2. Biz lightning round: Fly through these headlines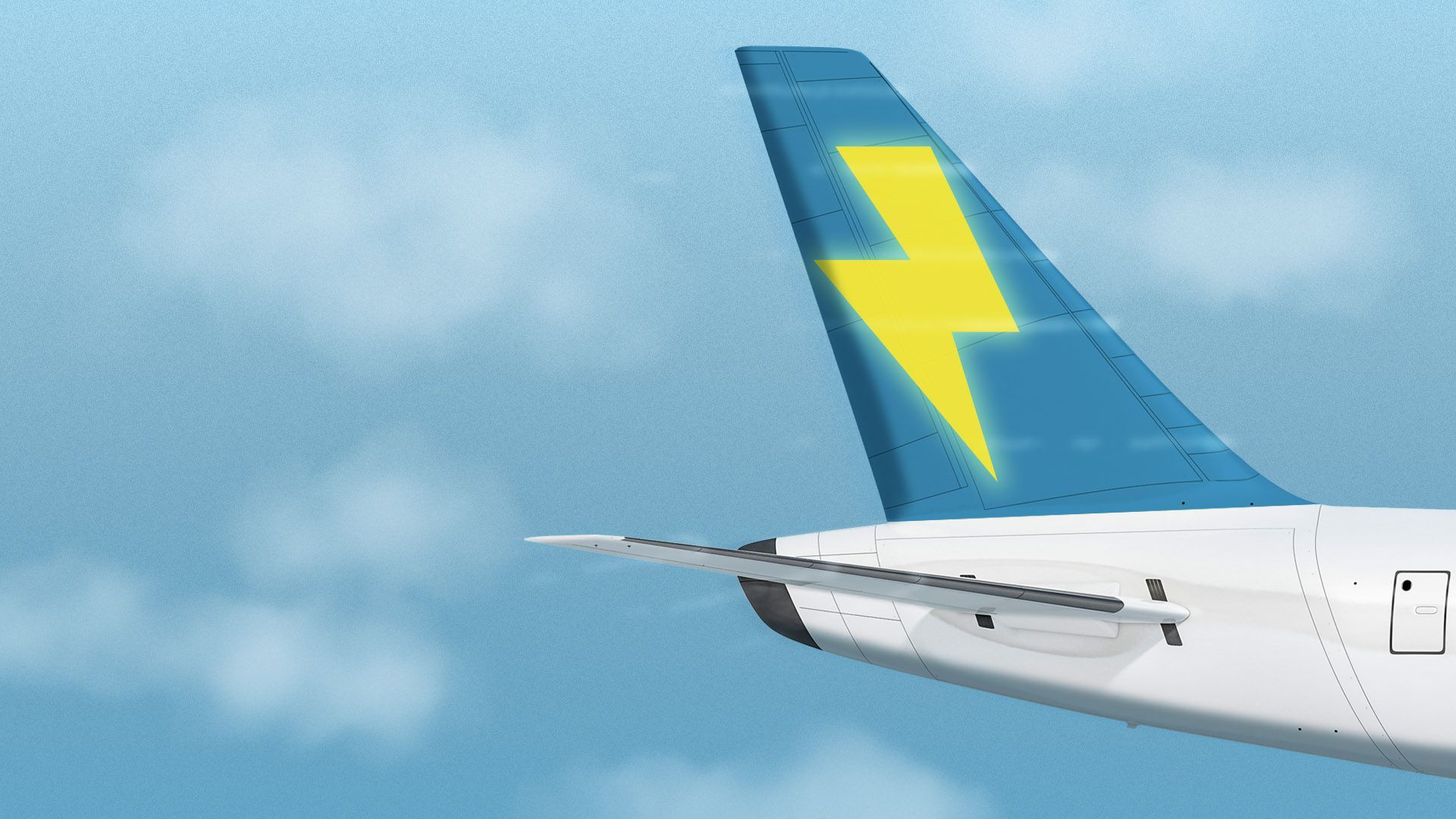 🥃 150 bar owners across North Carolina are asking the legislature to change state law to allow them to offer happy hour discounts. (WSOC)
📺 Former WCNC reporter Hunter Sáenz will join WSOC. (Twitter)
👋 Nir Patel, who abruptly resigned as CEO of Charlotte-based Belk this month after less than a year on the job, will become the new COO of GameStop. (MarketWatch)
🚚 TowneBank gave $300,000 to CPCC's accelerated career training program, which gives people short-term training for careers in truck driving, HVAC, early childhood education, and a number of other professions with jobs available right now. (CPCC)
💰 GardHouse, a local nonprofit that helps college students of color connect with local small businesses for paid internships, announced a $75,000 investment from Wells Fargo. (GardHouse)
3. No rules, just right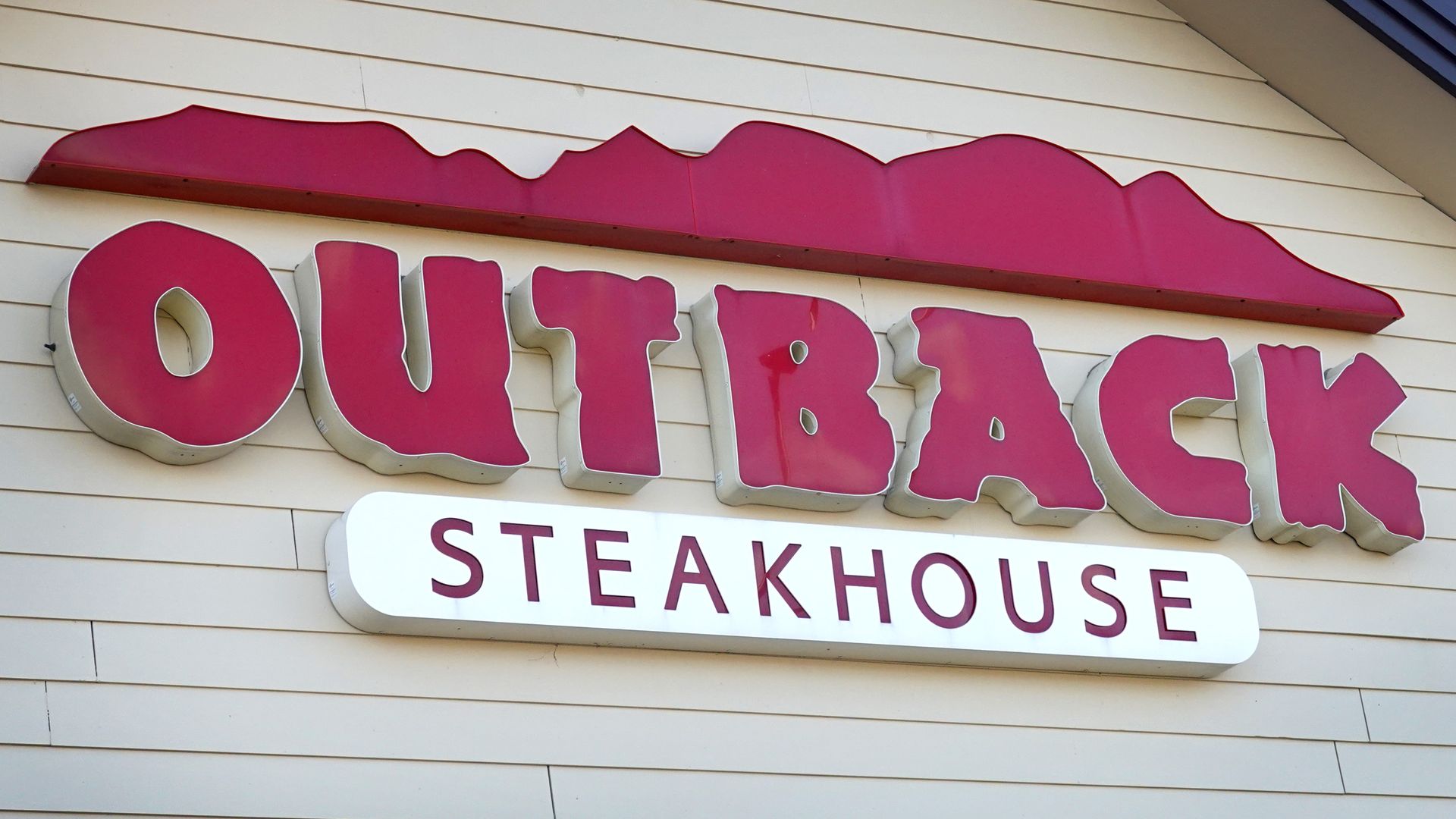 This one goes out to Axios Charlotte colleague and fellow bloomin' onion lover Samantha Alexander...
Outback Steakhouse is building 75–100 new restaurants across the country using a new prototype, and one of the first is now open in Steele Creek, the Charlotte Business Journal reports (subscription).
The new layout will be about 17% smaller and include local artwork. For the Steele Creek location, Charlotte artist Lindsey Jenneman created a piece in which a koala wears a crown that says "Queen City."
DYK: Outback has 14 restaurants in the metro area, the first of which opened in Dilworth in 1991.
4. Favorite chart of the week
Axios Raleigh's Lucille Sherman and data visuals wizard Jared Whalen put the increasingly outlandish spending on primary elections into terms I can understand:
How many chicken and waffles meals could you buy with all those TV ads and yard signs?
If you read one more thing today, make it this short story from my pal and Axios Tampa Bay author Ben Montgomery, who's a good and proud dad.