Axios Capital
December 02, 2021
If you're looking for my story about how to meme a painting, you won't find it in this newsletter, most of which is devoted to charity and philanthropy in this week containing Giving Tuesday — although there is also an item on payment for order flow, among other goodies. The whole thing is 1,777 words, a 7-minute read.
1 big thing: Philanthropy in the age of crypto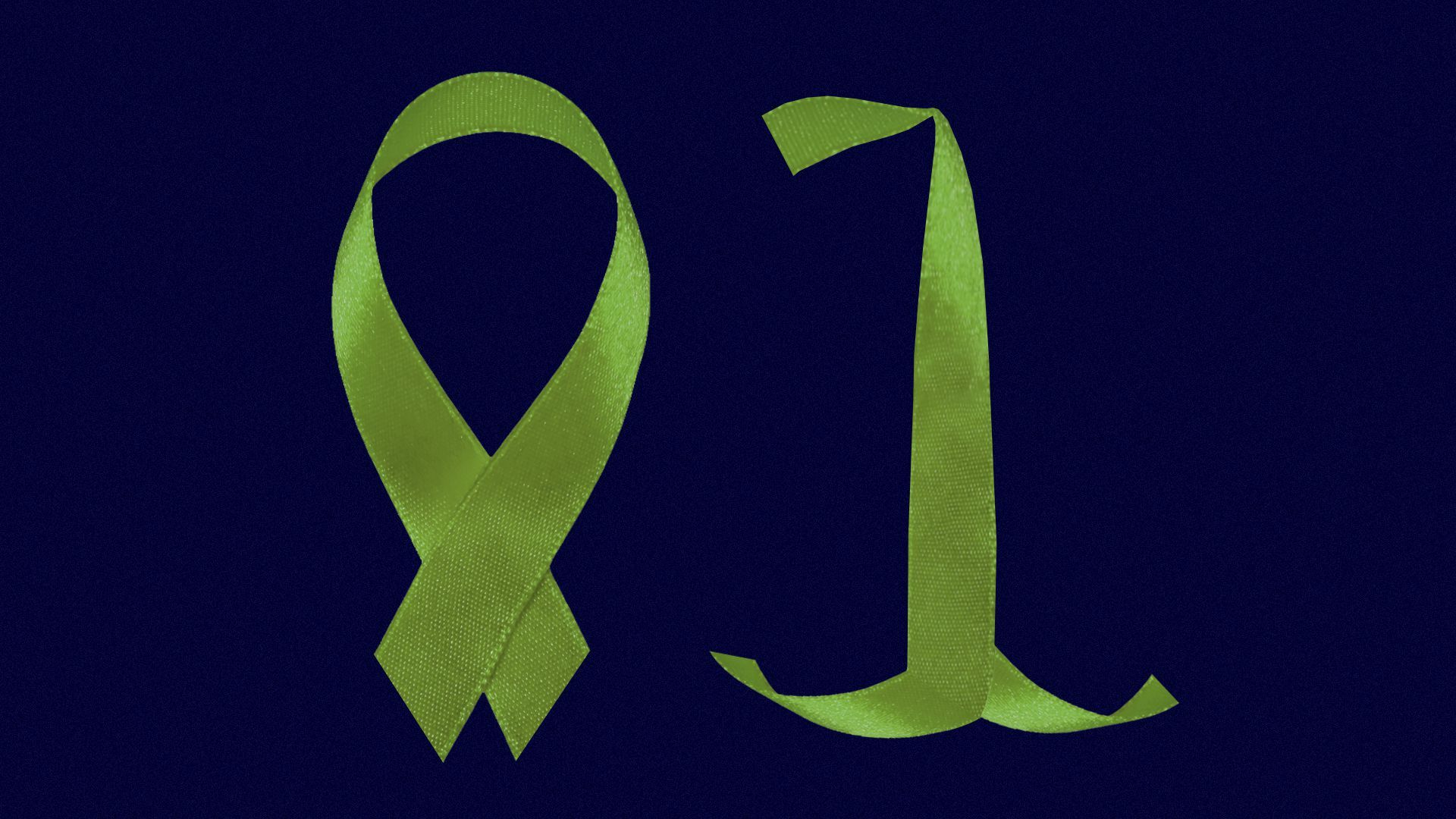 The best charities are increasingly effective. That's the clear message sent by Open Philanthropy, the think tank that doubles as the grant-making vehicle for Facebook co-founder Dustin Moskovitz and his wife Cari Tuna.
Why it matters: With tech and crypto wealth becoming a fast-growing part of the philanthropic pie, there's more of an emphasis than ever on effectiveness — what the newly-divorced Melinda French Gates, in her recent Giving Pledge update, characterizes as giving as "impactfully as possible."
Driving the news: Open Philanthropy announced in November that it was increasing its annual grant to GiveWell, another organization devoted to maximizing philanthropic "bang for the buck." After giving $100 million in 2020, Open Philanthropy will give $300 million this year, and $500 million per year in 2022 and 2023.
The big picture: Up until now, GiveWell has been cash-constrained, its head of growth Ben Bateman explains to Axios, so it started with the most effective charities and then kept an eye out for opportunities that were even more effective.
The other side: GiveDirectly is critical of Open Philanthropy's decision, saying, "We think GiveWell is thinking too small, undervaluing what can be achieved today, underestimating the costs of waiting, overestimating how much better they'll allocate funds in the future, and not accounting for the perspectives of people living in poverty."
Between the lines: GiveDirectly is a favorite of the crypto crowd, with about 17% of its budget coming in the form of crypto. It received $1 million from ethereum creator Vitalik Buterin, $2.5 million from Jack Dorsey, and $5 million from the bitcoin-funded Pineapple Fund. It also received $50 million from MacKenzie Scott, part of an astonishing $2.7 billion she gave away this year.
For the record: "I do plan to donate away 99% of my personal wealth before I die," says CZ. "If you're making money it's natural to want to give back. That's also the highest form of satisfaction."
2. Effective cryptophilanthropy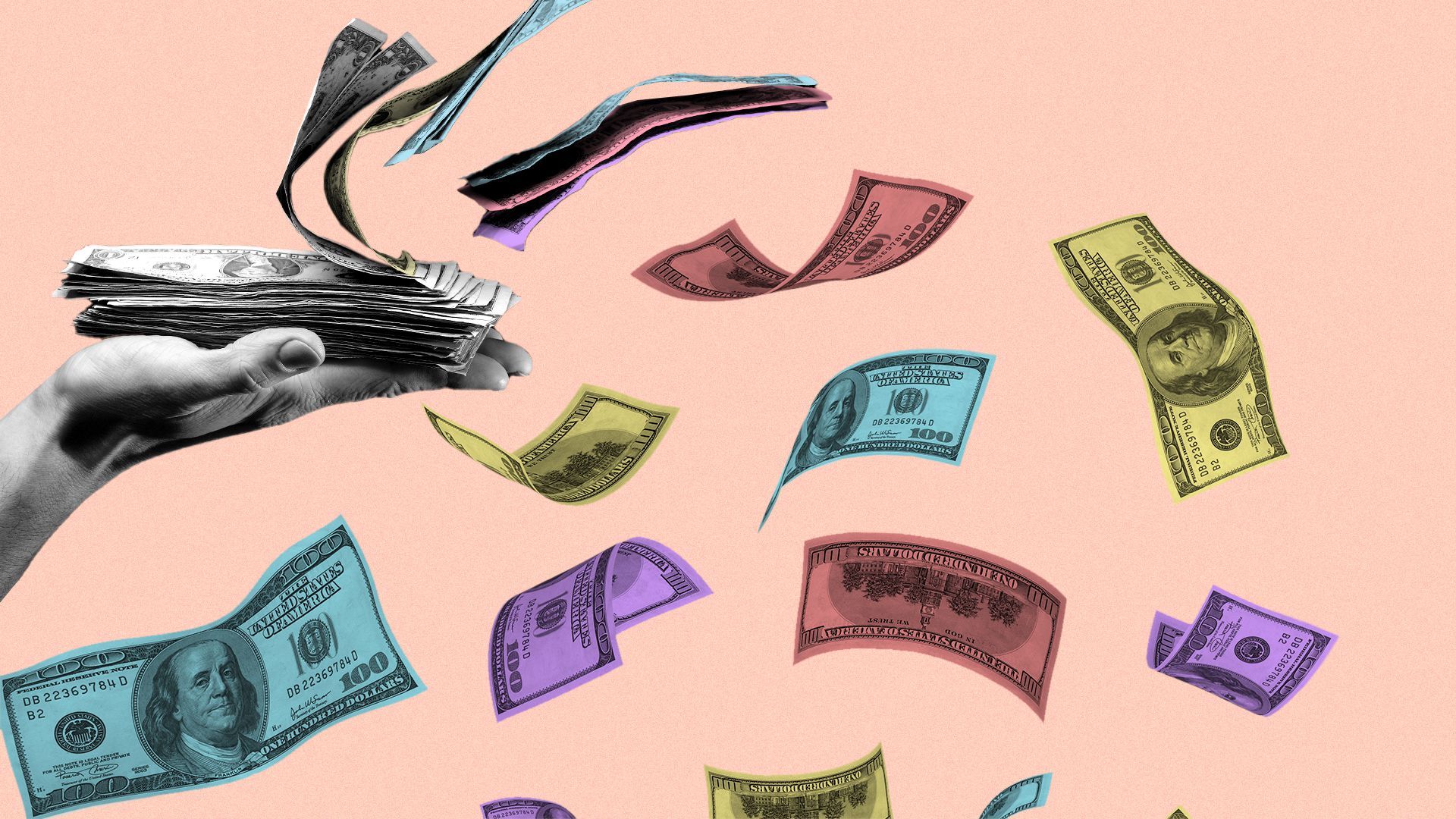 The biggest name spanning crypto and effective altruism (EA) is Sam Bankman-Fried, the founder of crypto exchange FTX and fully-fledged EA adherent, who, just like CZ, intends to give away 99% of his billions.
What they're saying: "There's 7 billion people in the world," says Bankman-Fried in a "What good is crypto" virtual event set to air this evening. "That's a lot of impact that you can potentially have.  If you're trying to help the world in whatever way is best, you have a pretty long runway of things that you can do and ways that you can use money to have really massive impact."
While Bankman-Fried is underwhelmed by the current state of crypto payments, he does think they're "the most compelling medium-term vision for a cross border payment system that works."
The big picture: "We expect crypto philanthropy will likely be more effective than average giving," says Jon Behar, strategic advisor at The Life You Can Save, an organization devoted to EA.
"EA tends to resonate with people who think in terms of optimization, like programmers. When those people apply the optimization lens to their giving, EA makes a lot of sense."
3. The crypto donation obstacle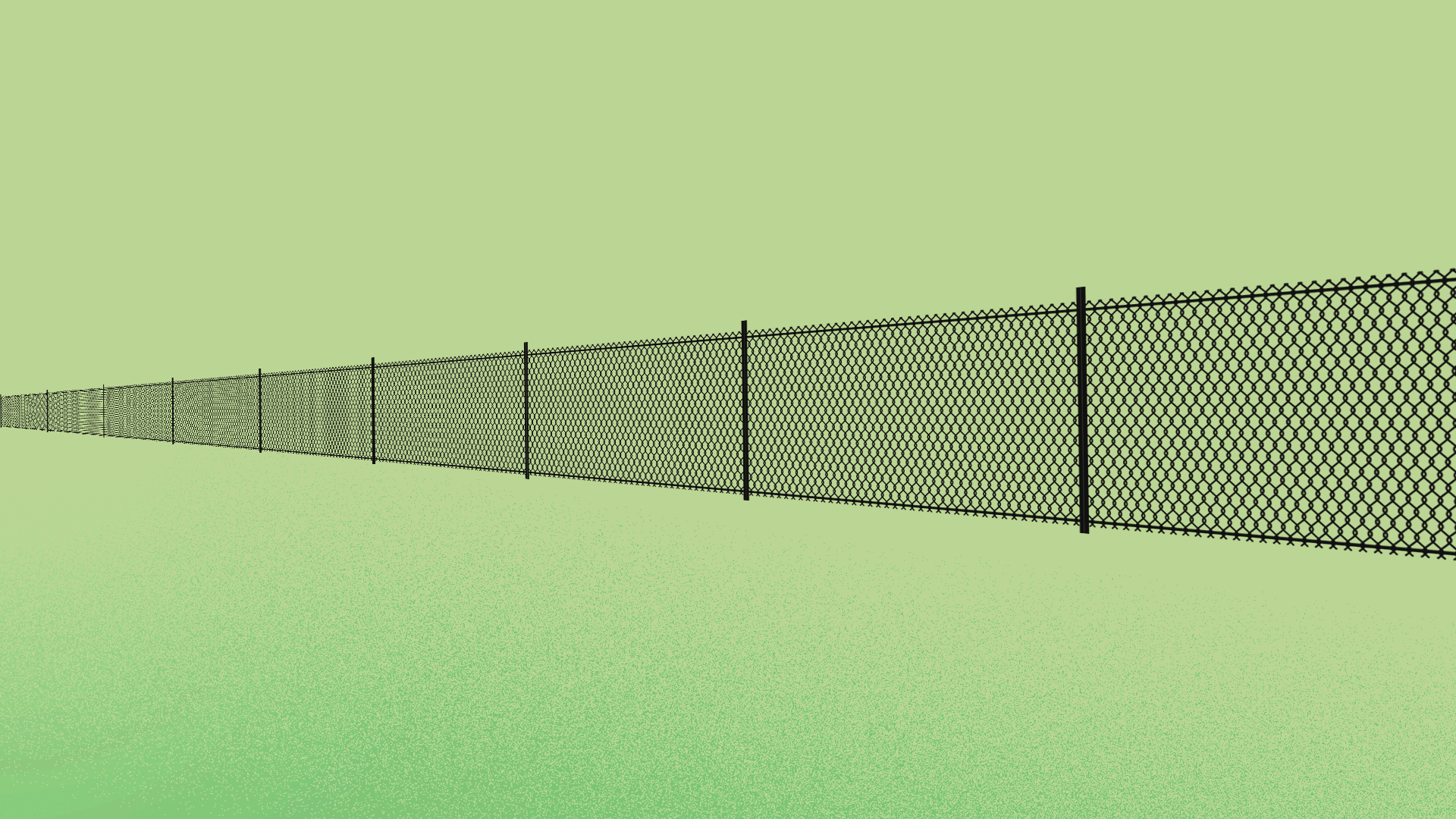 Crypto donations are particularly popular at the moment because if you give crypto directly you don't have to pay capital gains tax on the amount you give — as you would if you first converted the crypto into dollars and then donated them.
The catch: If you're giving relatively small amounts of ethereum in particular, the transaction fees, also known as gas fees, can be a scarily large percentage of the whole.
Classy and Coinbase, for instance, have a program that allows a minimum of $100 to be donated to one of three charitable funds. But in order to donate $100 of ethereum, the donor would also have to spend upwards of $50 in gas fees.
By the numbers: Classy saw record Giving Tuesday donations of $39.3 million this year, up from $37.9 million in 2020.
Be smart: For anybody looking to donate ethereum to multiple charities, it makes sense to make a single transfer to a DAF such as Daffy, and then allocate directly to charities from there. That way you pay only one gas fee rather than many.
4. The decline of corporate giving
What a difference a year makes. Last year was a banner one for corporate philanthropy. This year, not so much, despite record corporate profits.
By the numbers: The aggregate amount of money donated through Benevity includes both contributions from employees and contributions directly from the employer. Add the two together, and the combined amount, on a per-active-donor basis, is currently at $980. That's 17% below the $1,178 that was seen at this point in 2020 — and is even running shy of 2019 amounts.
5. A new case against payment for order flow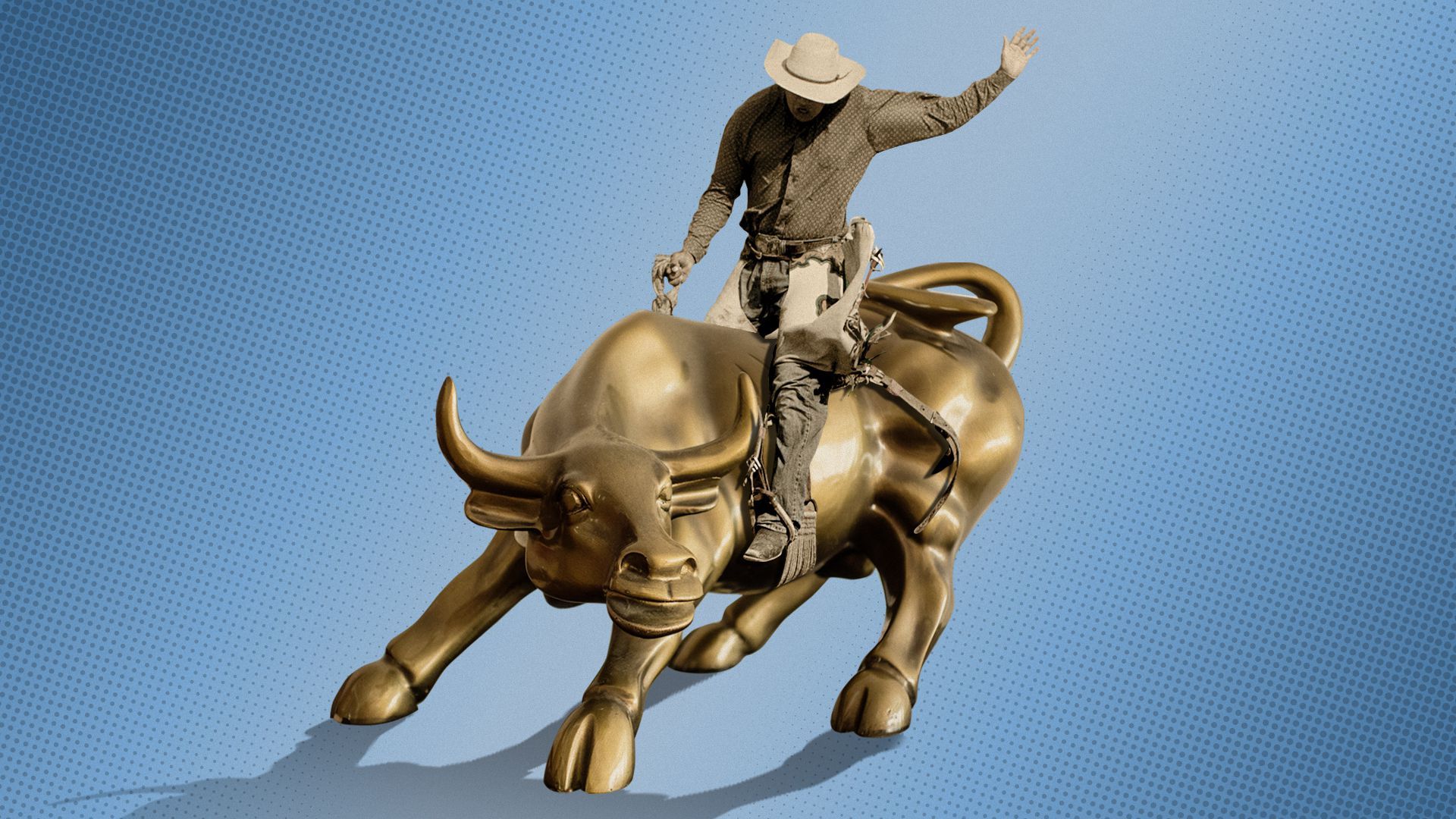 SEC chair Gary Gensler is looking at the controversial practice of payment for order flow, or PFOF, to determine whether it should be banned. Fresh data from retail brokerage Public, shared first with Axios, adds weight to the case that it should be stopped.
Threat level: At risk is about $4 billion per year in PFOF flows from high-frequency traders to brokerages, as well as about $14 billion more in profits for the HFTs, per Larry Tabb, Bloomberg's head of market structure research.
The big picture: Brokerages are obliged to deliver "best execution" for their clients. When Public moved away from the PFOF model in February and started trading directly on exchanges, it was unclear whether it would manage to significantly improve the prices its customers received.
Now the verdict is in. Public COO Stephen Sikes tells Axios that "we've found we can deliver better pricing."
By the numbers: Public's preferred measure of execution quality is something called EFQ — measured on a scale from 0 to 100. Lower is better: At 100, all trades get filled at the quoted bid-offer spread, which is also known as NBBO. At 0, all trades get filled at the midpoint between the bid and the offer. (Theoretically, EFQ could go negative, which would be better still, with stock buyers paying a price closer to the bid than to the offer.)
Public's EFQ is now 33, which compares to about 45 for Robinhood, per its SEC filings. Public estimates that its EFQ when it used the PFOF system was between 40 and 60.
Over the next year or so, says Sikes, the EFQ for Public should come down to very close to 0, as more investors, exchanges, and alternative trading systems compete to trade directly with Public's clients at the market midpoint.
How it works: Retail investors are coveted as stock-trading counterparties, since they are unlikely to have better information than the institutions on the other side of the trade.
There is therefore no shortage of investors who would love to be able to trade with retail at the midpoint of NBBO.
As the execution quality of on-exchange trading continues to improve, it becomes much harder for other brokerages to claim that their PFOF system represents "best execution."
Be smart: For individual investors, the amount of money saved on execution costs is generally going to be tiny — maybe a few pennies per share.
Public also retains all the interest income it gets from lending stocks out to short-sellers — plus it asks investors for tips, which can easily exceed the money they gain in the form of better execution.
The bottom line: If PFOF gets banned, zero-commission brokerages aren't going to go away. But the brokers' incentive to encourage as much trading as possible might be reduced.
6. Square becomes Block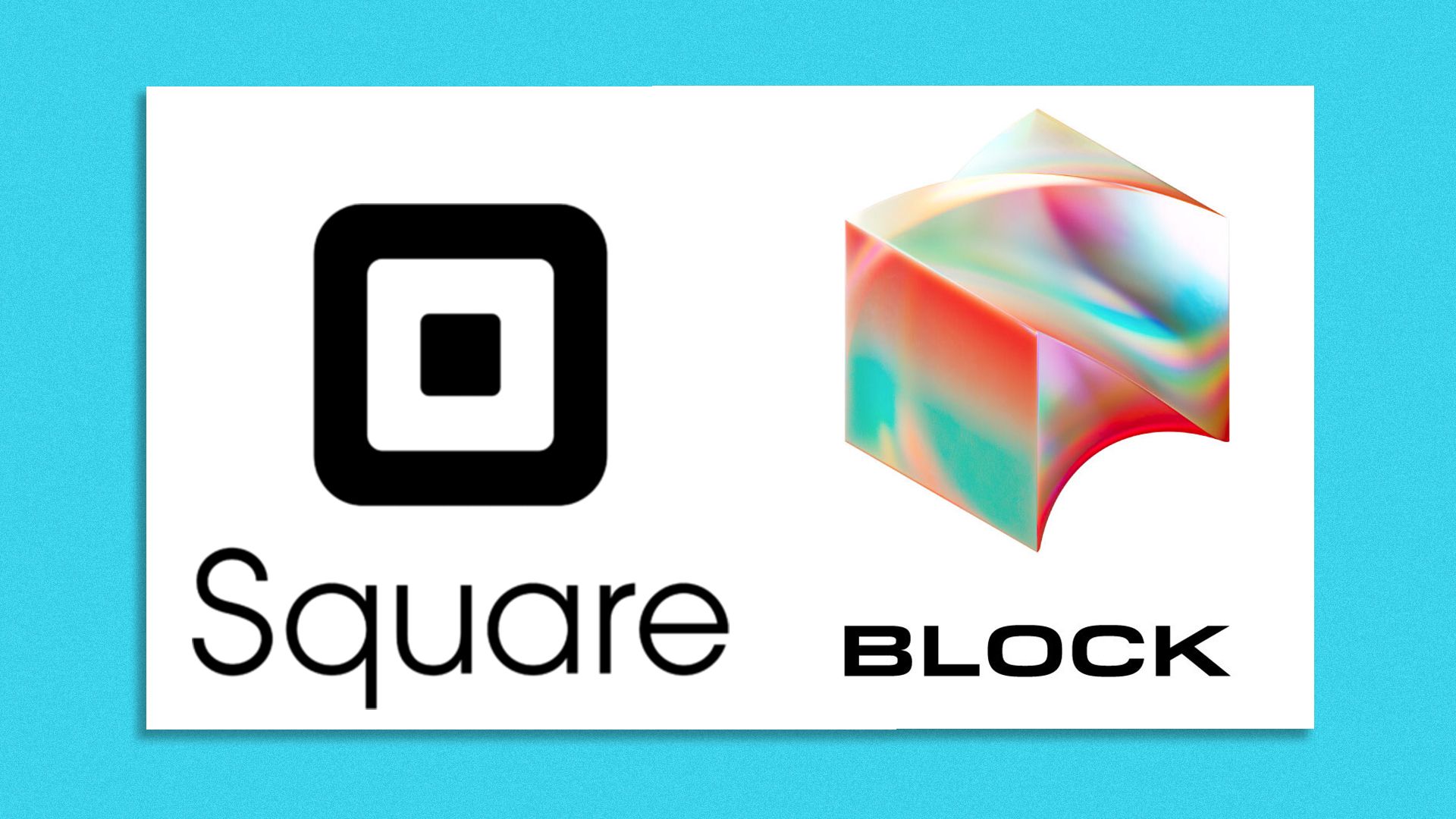 Jack Dorsey has stepped down as CEO of Twitter, which means he can concentrate his attention on ... changing the name of the other company he runs.
What they're saying: "I see this as the emergence of a true Late Dorsey aesthetic, similar but distinct from what we would call Middle Zuck: protean, abstract, and endlessly self-referential," says Tim Hwang, editor of the California Review of Images and Mark Zuckerberg.
7. Coming up: November's jobs report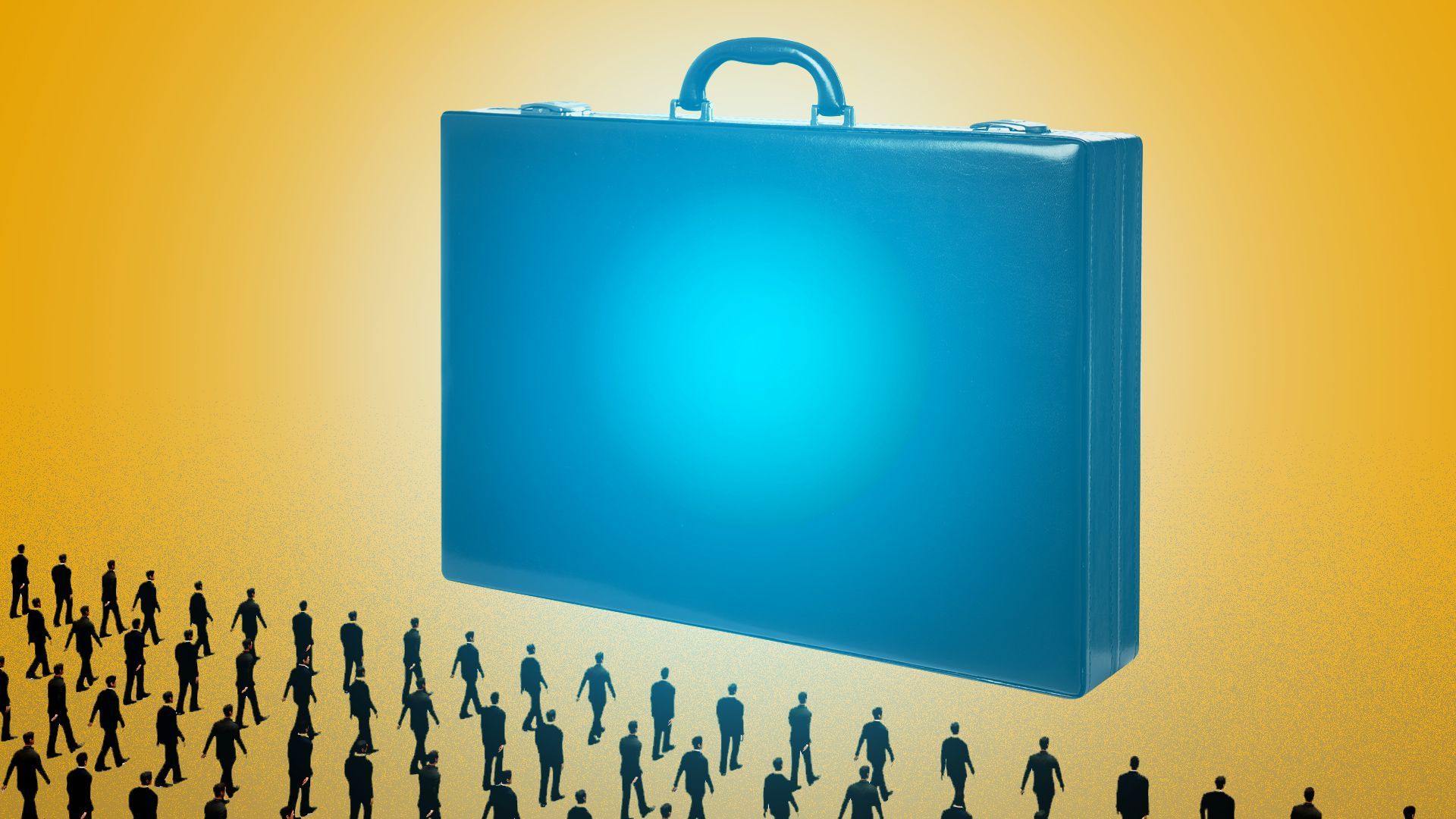 The last jobs report before the holidays is due out on Friday, Axios' Hope King writes.
Why it matters: Economists expect that the U.S. created a healthy 575,000 new jobs in November, according to FactSet, up from October's initial reading of 531,000.
Optimism heading into Friday can be attributed, in part, to the number of upward revisions this year.
Good news is bad news: A strong November figure could help the Federal Reserve decide to unwind economic support faster — thereby raising interest rates and hurting asset values.
8. Building of the week: Villa Ludovisi, Rome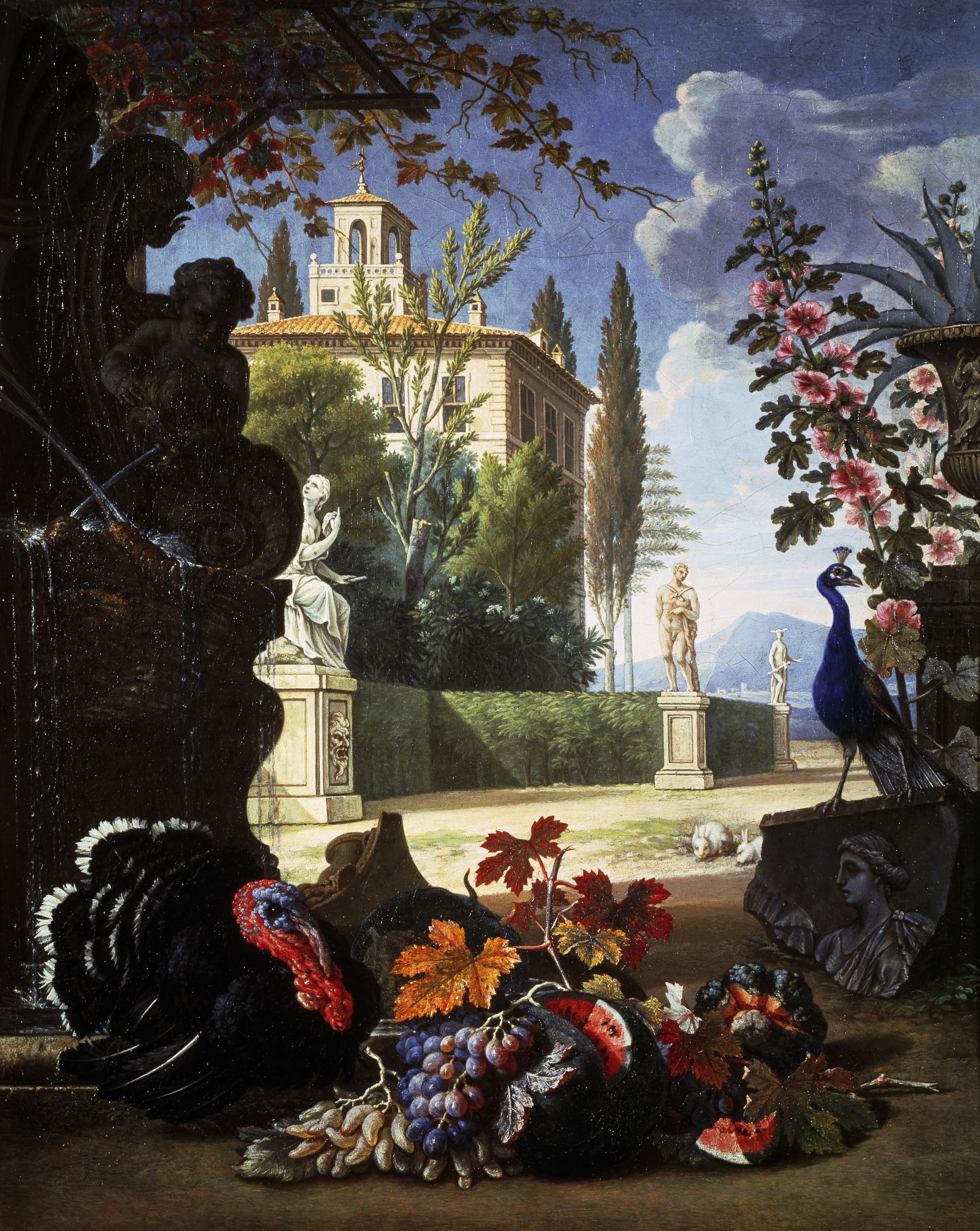 Villa Ludovisi, aka Casino dell'Aurora, the Roman home to the Ludovisi family since 1620, is going on the market with an estimated price tag of $533 million.
Built in 1570, the 30,000-square-foot villa is set back behind high walls and trees, in an area known as the Quartiere Ludovisi.
The villa features a priceless ceiling painting by Caravaggio, as well as frescoes by Guercino, one of which features the goddess Aurora on her chariot — hence one of the villa's names.
The building is being sold to settle an inheritance dispute between the wife and children of the late Prince Nicolo Boncompagni Ludovisi. The Italian government has the right to match the winning auction price and move the villa into the public domain.