Axios Navigate
November 07, 2018
Good morning! Thanks for reading. Please share this newsletter and tell your friends they can subscribe here. If you have tips or feedback just reply to this email.
1 big thing: China's AV ambitions pass through California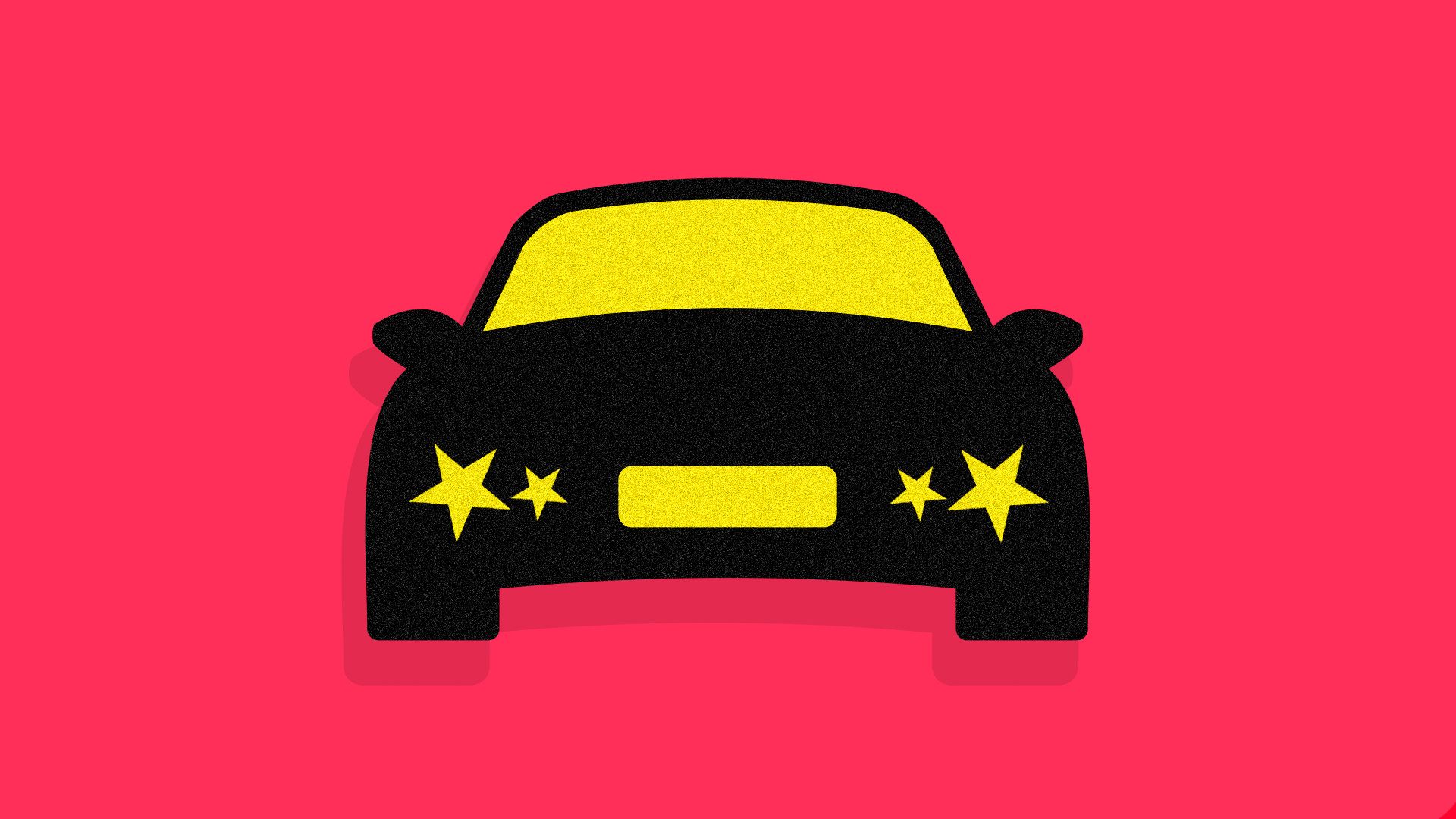 China technology giant Tencent Holdings is recruiting self-driving car engineers in Palo Alto, the latest in a crowd of Chinese companies flocking to Silicon Valley. Of the 60 companies that have permits to test autonomous vehicles in California, 14 of them are from China.
Why it matters: China's aspiration to dominate the AV field is heavily dependent on R&D centers in Silicon Valley, where Chinese companies employ hundreds of software engineers and partner with critical U.S. tech suppliers.
Even though some companies don't even plan to deploy self-driving vehicles in the U.S., there's a certain cachet that comes from validating their technology and securing investment in California — the epicenter of AV research.
"The reason they're testing in California is the talent's here, the roads are generally good, the weather is generally good, and the financing is here as well."
— Reilly Brennan, founding general partner, Trucks Venture Capital
The 800-pound gorilla is Baidu, China's Google counterpart. Like Google, it has big ambitions in AVs. Baidu's Intelligent Driving Group is based in Sunnyvale, Calif., and has 4 test vehicles on the road, with 2 more coming soon, a spokesperson tells Axios.
But there are others to watch:
The big picture: China aspires to have 30 million AVs by the end of the next decade and McKinsey estimates the market there could be worth $500 billion by 2030.
"What's irresistible to VCs is the scale of China. They'll commercialize the technology first and the market will be bigger."
— Michael Dunne, CEO, auto tech advisory firm ZoZoGo
The big question: Do any of China's AV firms have the staying power to survive a global shakeout?
China's government typically picks one or two industry champions to lead the way. Baidu is the one to watch. With its Apollo open-source development program, it has lined up more than 130 partners. Just in the last week, Baidu announced deals with 3 automakers: Volvo, Ford and China's First Auto Works.
With so many companies working on self-driving car technology, consolidation is inevitable, Michael Ramsey, research director at Gartner Group, tells Axios.
"There are definitely too many companies developing autonomous technology. There are not that many seats at the table."
— Michael Ramsey
The bottom line: China's leading self-driving startups are betting on leveraging talent and capital in Silicon Valley in order to grab those precious seats.
Go deeper: China races for global leadership in AVs
2. AV safety will depend on real-time data sharing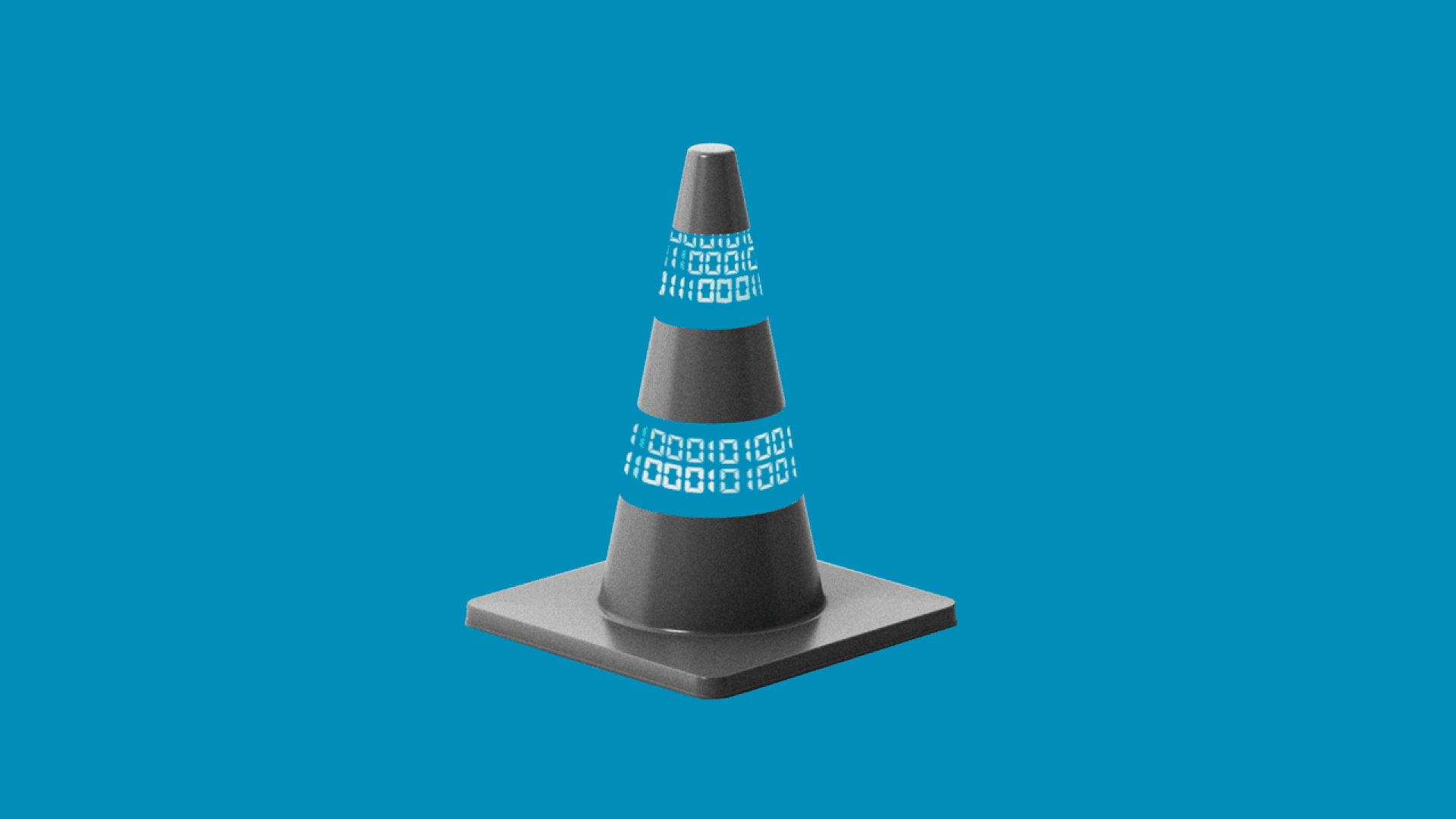 Access to as much data as possible — anonymized and collected from all connected vehicles on the road today — would help AV companies develop self-driving technology more quickly and safely, Justin Ho, CEO of rideOS, writes for Axios Expert Voices.
Why it matters: If AV fleets from different operators are unable to exchange critical safety information in real time, the roads of the future will have just as much traffic and frustration as today's.
Where it stands: The race to develop AVs has produced heaps of valuable data essential to the safe deployment of AVs.
Data on how drivers respond to various situations will inform better AV design. For example, if human drivers often slow down when heading into the setting sun, AVs should be programmed to anticipate this behavior and adjust their speed accordingly.
In the future, shared real-time data access will allow different AVs to operate from a shared understanding of their surroundings.
Yes, but: Few AV companies are willing to risk giving their competitors information that could allow them to get ahead, even though industry experts have called for data-sharing programs.
What to watch: The industry will have to determine the types of data that can be shared and how it will be anonymized. This will likely necessitate government supervision to ensure compliance and fairness, though the broader role of government will likely remain unclear until the Senate reaches a decision on AV legislation.
Go deeper: Read the full post.
3. Safety leaps that don't need to wait for AVs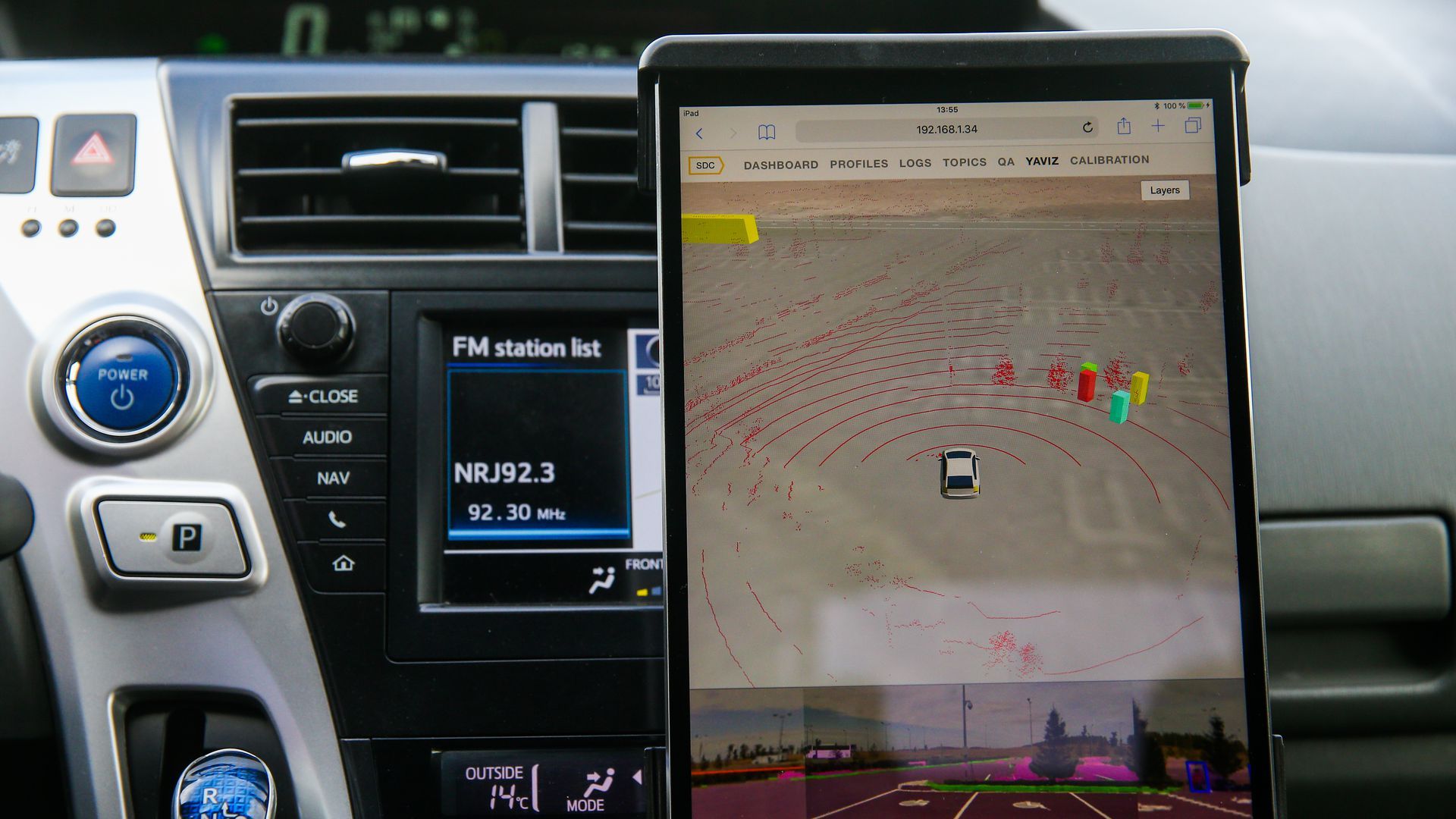 As recent reports about the technical and social challenges of self-driving cars make clear, we are still in the teenage years of autonomy.
Even Waymo, with more than 10 million miles of autonomous driving data and undoubtedly the biggest head start, has acknowledged that level-5 autonomy is decades away, Nauto COO Jennifer Haroon writes for Axios.
Yes, but: Excessive focus on the distant self-driving future obscures how the key technologies that will make it possible — such as computer vision and machine learning — are already improving road safety.
Computer vision can gauge driver attention for handoff challenges with assisted driving systems.
Advancements in edge computing enable software-powered devices to collect, process and analyze data locally, without resorting to the cloud.
AI and deep learning technologies can assess road conditions, other road users and driver behavior, all of which can be used to power in-vehicle safety alerts.
It's still early for industry-wide data, but Nauto saw an average 54% drop in distraction among drivers during real-time interventions pilot program.
What's next: As roads come to host a combination of human-driven vehicles, assisted-driving technology and first-wave AVs, understanding humans' driving behavior will be critical to ensuring that future vehicles with more advanced autonomy are equipped to handle the hybrid environment.
Go deeper: Read the full post.
4. Driving the conversation
I want to hear — and share — what you're reading about AVs. Send me a link to an article and your expert analysis of why it matters — [email protected].
Unsafe safety driver: Backup driver blamed for accident in self-driving Waymo van. (Graham Rapier — Business Insider)
Why it matters, from Carnegie Mellon's Phil Koopman, co-founder of Edge Case Research: We should be worried about the "no-man's land between safe road testing and full autonomy" when a self-driving car fails so infrequently that drivers can't remain alert and engaged.
Risky business: A peek inside Tesla's Auto Pilot team shows Elon Musk's heavy involvement in testing software. (Amir Efrati — The Information)
Our thought bubble: A company probably shouldn't allow its CEO to conduct staff meetings while driving around in an engineering test vehicle, pushing it past normal settings in search of software bugs.
Predicting the future: Audi A8 rolls with the punches to make crashes safer. (Eric Adams — Wired)
What's new: Audi is upping the tech arms race with 24 sensors — including cameras, radar and the industry's first production lidar system — to predict jarring accidents and change the car's reaction so passengers stay safe.
5. 1 jobs thing: AV workers wanted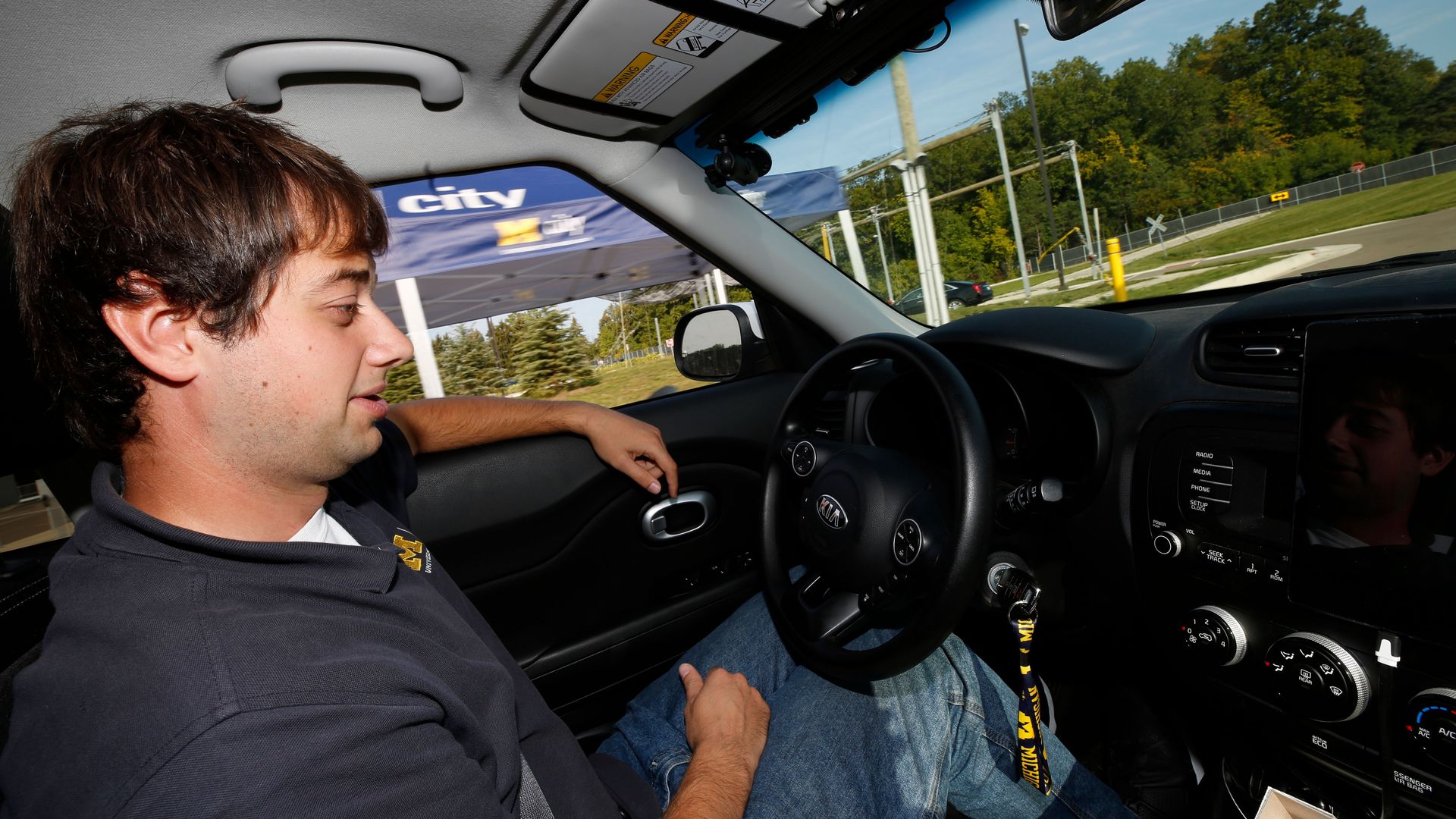 Ann Arbor in Michigan has emerged as the No. 2 market for autonomous car-related jobs, behind Pittsburgh, according to ZipRecruiter. This also indicates it's a regional hotspot for AV activity.
What's happening: Ann Arbor is home to MCity, which is an AV test center on the campus of the University of Michigan, plus huge R&D centers for Toyota and Hyundai and several fast-growing startups like May Mobility.
Not far from Ann Arbor is another, even larger, AV testing site — the American Center for Mobility, which is at GM's former Willow Run assembly plant.
Buzz: ZipRecruiter says these are the hottest markets for AV jobs...
Pittsburgh
Ann Arbor
San Diego-Carlsbad-San Marcos, California
Manchester-Nashua, New Hampshire
San Jose-Sunnyvale-Santa Clara, California