Axios Navigate
January 11, 2019
Good morning! Thanks for reading. Please share this newsletter and tell your friends they can subscribe here. If you have tips or feedback, just reply to this email.
Situational awareness: GM is forecasting stronger profits in 2019, despite flat industry sales and other headwinds.
Today's Expert Voices post is from consumer safety advocate Jason Levine, who explains how third-party certification could work for AVs.
1 big thing: In Detroit, automakers curb their enthusiasm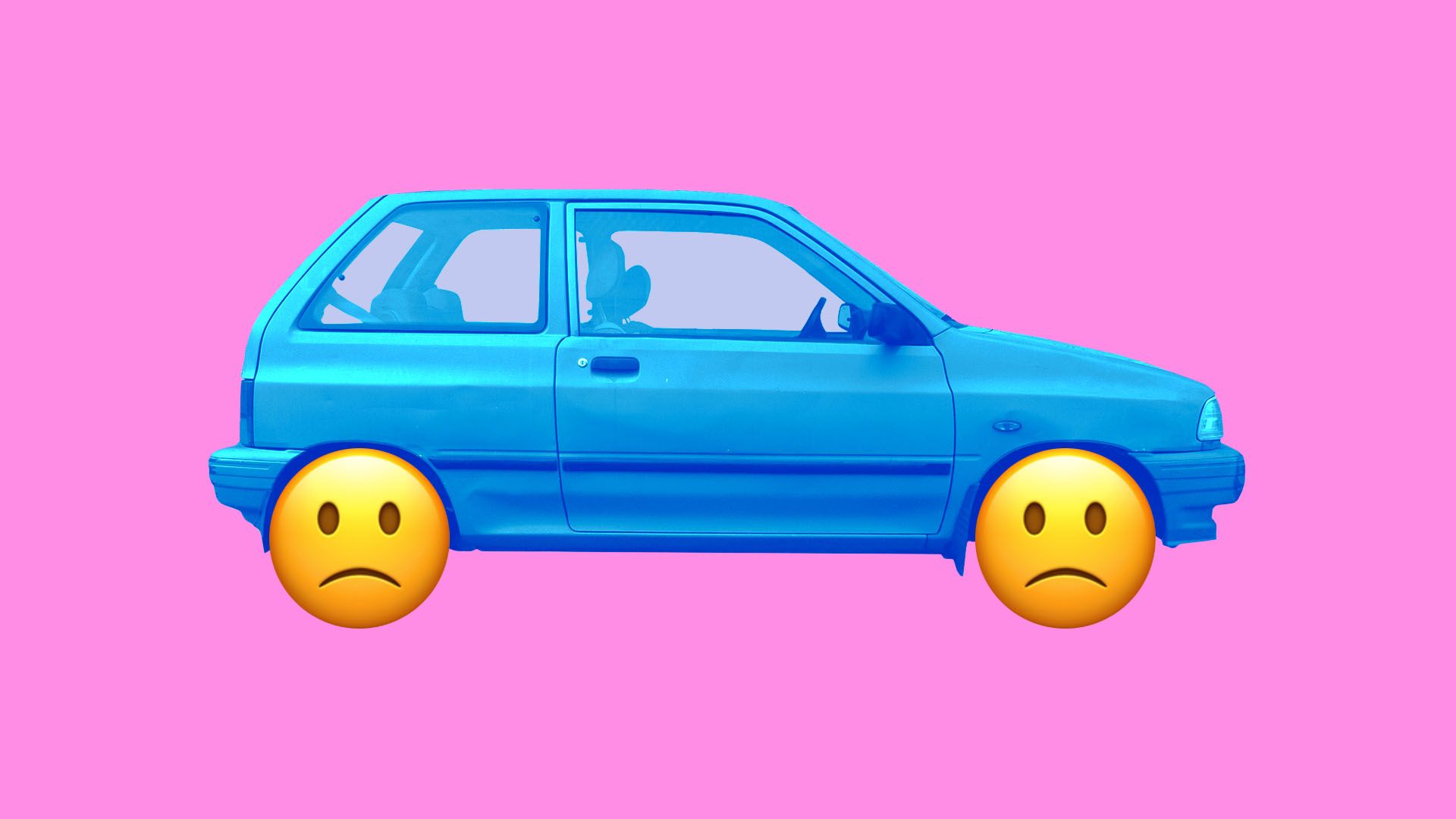 The mood in Detroit is gloomy on the eve of next week's North American International Auto Show, and — for once — it has (almost) nothing to do with Michigan weather.
The big picture: Automakers are bracing for a cyclical downturn, exacerbated by the Trump administration's trade policies, rising interest rates and consumer rejection of 4-door sedans.
While tightening their belts, they're still trying to fund massive investments in electric and self-driving cars they say are needed to secure their long-term survival.
Why it matters: The auto industry is undergoing an awkward transition, caught between the decline of trusted business models and the lure of an uncertain future in which cars run on electrons (not gasoline), are shared (not owned) — and where driving is optional.
The pressure has already resulted in GM plant closings and layoffs in North America and Ford cutbacks in Europe, with more bad news likely as the industry grapples with excess factory capacity worldwide.
Some companies are pooling their efforts on AVs and electric vehicles, like GM and Honda. Ford and Volkswagen are expected to announce such an alliance next week.
But that future isn't getting any closer. Bold predictions by Tesla and others that cars would be able to drive themselves by now have evaporated in the face of technology challenges and market realities.
The timeframe for commercializing driverless cars is now said to be 2020–2021, but even that is unclear.
"It seems like we're kind of stuck where we are," says Eric Paul Dennis, who's been tracking AV promises made — and broken — since 2013 as a senior transportation systems analyst at the Center for Automotive Research.
Investors don't like uncertainty, which helps explain why GM, Ford and Fiat Chrysler stocks are down substantially. And for the time being, Wall Street is likely to focus on troubles confronting their core business (Auto 1.0), not the sexy stuff (Auto 2.0).
"Autonomous vehicles will take time and investors may need to rein in their enthusiasm in 2019/2020."
—
Adam Jonas, automotive analyst, Morgan Stanley
What's happening: The annual Detroit auto show is looking to be the quietest since the depths of the 2009 recession, with fewer exhibitors and a shorter media preview.
European luxury carmakers Audi, BMW and Mercedes-Benz aren't even showing up, following Jaguar-Land Rover and Porsche, which pulled out years ago.
Audi and Mercedes had splashy car reveals last week in Las Vegas at CES, the tech show that has been siphoning attention away from Detroit for years.
That competition — and the lousy weather in January — prompted show organizers to move the event to June starting in 2020. That lame duck status may be contributing to this year's blah-ness.
Yes, but: There will still be some notable vehicle debuts in Detroit next week, including new sports cars like the Toyota Supra and Mustang GT500, and crossover SUVs including the new Cadillac XT6, Kia Telluride and Ford Explorer.
Future mobility tech is still relegated to the basement of Detroit's Cobo Center, where the Automobili-D conference and exhibition will be held for the third year.
65 startups from 10 countries — 20% more than last year — will participate, showing tech on everything from AVs to smart cities.
2. Thousands of GM engineers reassigned to EVs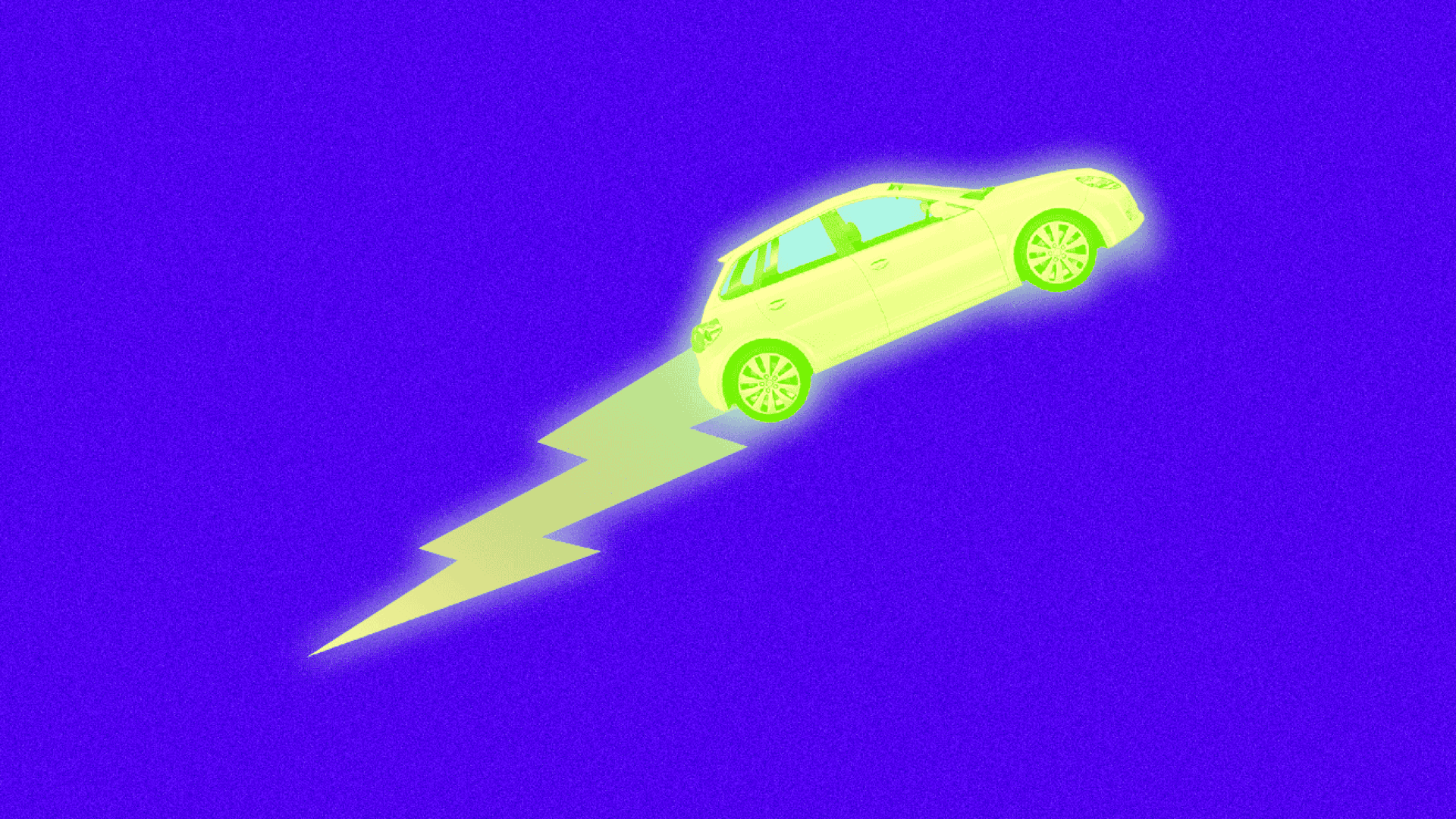 GM appears to be serious about their zero-emissions vision: The company is shifting 75% of its powertrain engineers from internal-combustion engines to EV development as it prepares to unleash of a wave of electrics under the Cadillac brand.
The big picture: GM CEO Mary Barra has laid out a blueprint for shifting to electric and self-driving cars — a world, she says, with "zero crashes, zero emissions and zero congestion."
That will require shifting resources to AV and EV development — at a time when GM is closing factories and laying off 15,000 workers, triggering the wrath of President Trump.
What's happening: In a meeting with investors this morning, GM is expected to share more details about its next generation of EVs — 20 EV or fuel cell powered models to be released by 2023.
They'll be based on a flexible EV architecture, enabling many body styles in front-wheel, rear-wheel and all-wheel-drive configurations.
Most of the EVs will be introduced as Cadillacs, a chance to position the iconic-but-tarnished luxury brand once again as a tech leader.
The first model, a Cadillac crossover utility, debuts in 2021.
A big focus will be on China, Cadillac's top-selling market.
Eventually, Buick, GMC and Chevrolet will share the EV architecture.
What we're hearing: GM President Mark Reuss is doubling the resources dedicated to EVs and AVs — not dollars, but brainpower.
Its Cruise Automation self-driving unit is reporting progress on the AV front: CTO Kyle Vogt tweeted a video of its driverless cars easily handling complex traffic in San Francisco ahead of this year's launch of a commercial robotaxi service.
The bottom line: Today, 75% of GM's 4,000 powertrain engineers work on internal combustion engine technology and 25% work on EVs. Soon, those numbers will be reversed.
3. The case for certifying AVs before they take to the road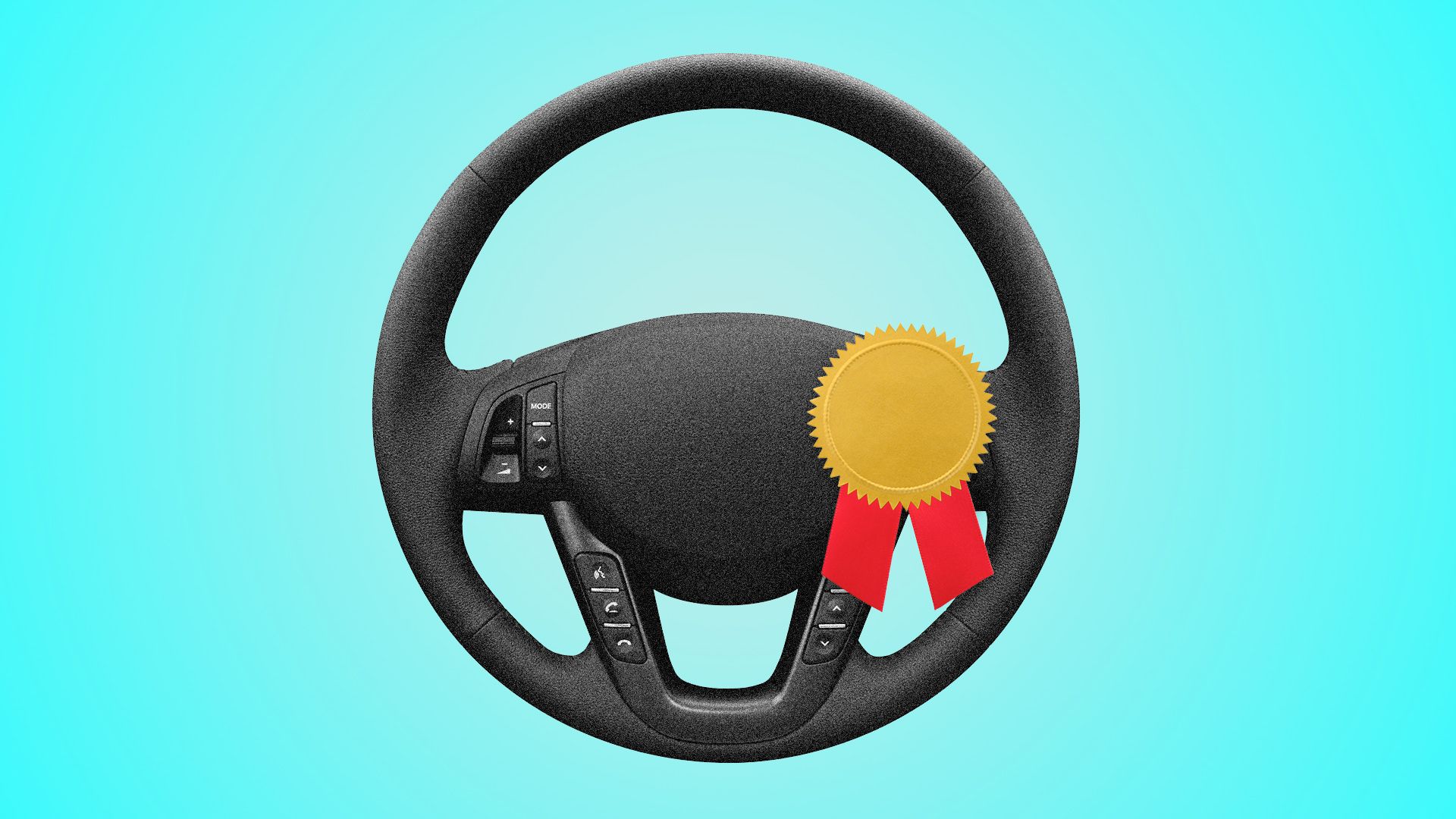 There are currently no performance standards against which manufacturers can self-certify AVs, as they do for conventional cars and trucks.
Until the adoption of such standards, one way to assess the safety of AVs would be a certification program that includes objective safety criteria, simulations, road tests, and third-party reviews, the Center for Auto Safety's Jason Levine writes for Axios.
Why it matters: As more AVs are tested on public roads, a third-party certification program could improve public trust, reduce the risks of injury or death, and deliver on industry safety promises — ultimately advancing the technology and its adoption.
Background: Certification programs — with approval "gates" to pass through at each development step — are already used to issue licenses to regular and commercial drivers, pilots and maritime operators.
In the case of AVs, gated certification could establish that a vehicle's software and hardware are able to drive and provide reasonable safety and protection for passengers and others on the road.
An AV operator, typically the developer, could apply for a license to operate on public roads consistent with the vehicle's level of autonomy — and within designated areas of operation, speed limitations and environmental constraints.
A panel of third-party experts, funded by fees paid to a local or federal licensing authority, could evaluate the test scenarios, simulation scope, and conformance to safety criteria.
The panel could then make an informed decision on whether or not to permit planned road tests.
The bottom line: A gated certification program would require AV companies to transparently demonstrate their ability to conform with objective safety criteria applicable to each development stage, until mandatory performance standards are adopted.
Go deeper: Read the full post.
4. Driving the conversation
Car-rich cities: Uber and Lyft Don't Reduce Cars. Transit Does. (Angie Schmitt —Streetsblog USA)
Details: Transportation consultant Bruce Schaller studied households in 8 cities where Uber and Lyft operate and found car ownership from 2012–2017 expanded faster than the population.
While Seattle saw a big jump in "car-light" households (along with a big increase in transit ridership after expanding bus and rail service), overall car ownership still rose 14%, faster than the city's population grew.
Virtual reality: Holoride's in-car VR solution is the best thing at CES 2019 (Matt Burns — TechCrunch)
Why it matters: Sure, blasting virtual enemies is a fun way to escape the hassles of your everyday commute, but this virtual reality tech co-developed by Audi and Disney can actually help cure motion sickness in AVs.
How it works: Matching the VR content to the vehicle's movements is key to the Holoride experience. When the car moves, the content moves in the same way.
Cars that levitate: Musk Says Tesla Roadster to Swap SpaceX Thrusters for Rear Seats (Craig Trudell — Bloomberg)
My thought bubble: I've stopped doubting anything that Elon Musk says, as absurd as it sounds.
5. What I'm driving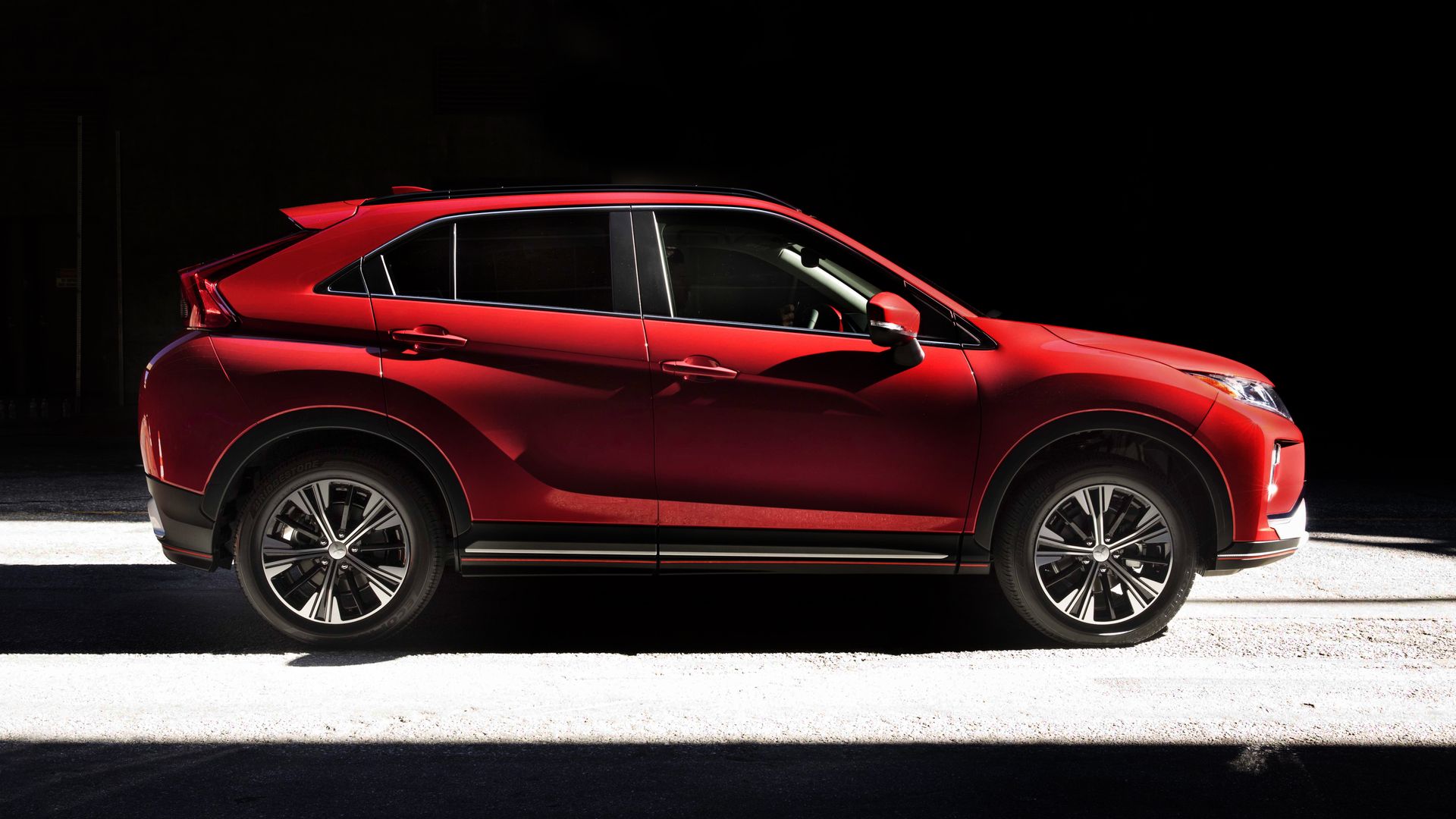 This week I'm driving the Mitsubishi Eclipse Cross, named after the once-popular 2-door coupe, which is the Japanese brand's best shot at a comeback.
Why it matters: This compact crossover plays in one of the most competitive segments in the industry, so it needs to stand out. Unfortunately, it disappoints on many levels.
Background: I had high hopes for the Eclipse Cross when I first saw a prototype in blazing red more than a year ago. Edgy styling — though some would say overdone — sets it apart from most of the bland crossovers in this crowded segment. And while the interior cockpit looked futuristic back then, it's less impressive up close.
The infotainment system is not intuitive and so poorly designed that the volume controls are on the passenger side of the touch screen.
The system is hard to navigate, whether using the touchscreen or the small touchpad mounted on the center console.
At $23,295 to $30,395, the Mitsubishi lags rivals like the Jeep Compass, Nissan Rogue Sport and Subaru Crosstrek in nearly ever respect.
The biggest miss is safety. Forward-collision warning and automatic emergency braking are available only on the top SEL trim. Blind-spot warning and rear cross-traffic warning come standard on the upper SE and SEL, but aren't available on the ES and LE trims.
The bottom line: This is just not good enough.