Axios Navigate
May 03, 2019
Good morning! Thanks for reading. Please share this newsletter and tell your friends they can subscribe here. If you have tips or feedback, just reply to this email.
Today, Expert Voices contributor Colleen Quinn writes about a series of upcoming "policy scrums" to coordinate regional AV policy efforts.
1 big thing: States need new traffic laws for AVs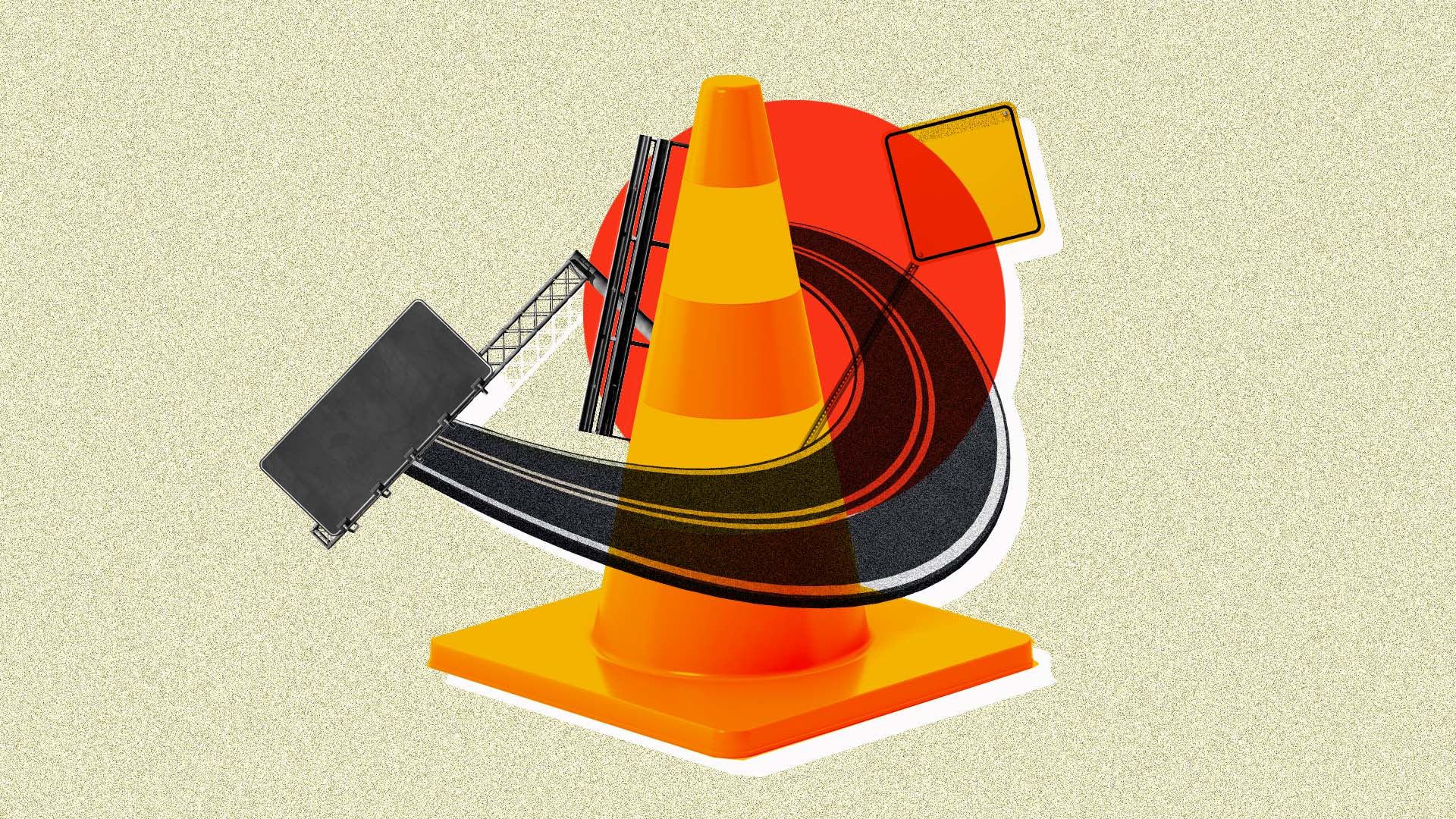 States are scrambling to figure out how to govern vehicles in an age of automated driving, when cars and drivers will have different levels of control over driving.
Why it matters: AVs will create new traffic risks, especially during the long transition period when there will be both AVs and driver-operated vehicles on the road.
The federal government has signaled that states should continue to be responsible for setting rules of the road, even when machines are doing the driving.
That comes with a host of thorny issues for states — from how to license automated drivers to how to rewrite outdated traffic laws.
"Basically it's been left to the free market — the states and the AV developers — to figure all this out."
— Jim Hedlund, consultant to the Governors Highway Safety Association
What's happening: Organizations like the Governors Highway Safety Association and the American Association of Motor Vehicle Administrators are working with AV developers and others to help states tackle these issues.
Next week (May 8), GHSA and State Farm will convene a panel of experts to develop recommendations for how states can adapt their traffic safety programs for AVs.
In 2018, AAMVA published guidelines for states on vehicle registration; driver training, testing and licensing; traffic law enforcement, and emergency response.
A committee of the Uniform Law Commission is drafting an AV law that would address many of the same issues.
The Harvard Kennedy School is bringing regional experts together for a series of AV policy scrums, as Colleen Quinn writes below for Axios Expert Voices.
The big picture: About 20 states and the District of Columbia are preparing for fully automated vehicles by enacting legislation, creating task forces or conducting research, says GHSA.
But even those efforts don't begin to address the multitude of traffic safety issues that will occur when AVs begin to share the roads with human-driven vehicles, Hedlund says.
And most states are doing nothing, a 2018 GHSA study found.
The potential traffic issues:
AVs are programmed to obey speed limits, but prevailing traffic often moves faster.
AVs need to adapt to local driving customs like the "Pittsburgh left" (letting the first left-turning vehicle stopped at a traffic light turn ahead of oncoming traffic when the light turns green).
Level 4 AVs will stop operating if their narrowly defined operating rules no longer apply (think sudden snow squall). States need to decide whether only passengers with a valid driver's license can ride.
Can a Level 4 AV legally serve as a designated driver to carry passengers home from the bar? Would its occupants be subject to impaired driving laws?
States must also decide if distracted driving laws would apply to passengers in a Level 3 or 4 AV.
The bottom line: "States need to to step up to the plate and get involved, because AVs will happen and they will come to your state, if only for interstate truck platooning. So you'd better get ready for them," says Hedlund.
2. Tesla seeks $2.3 billion in fresh capital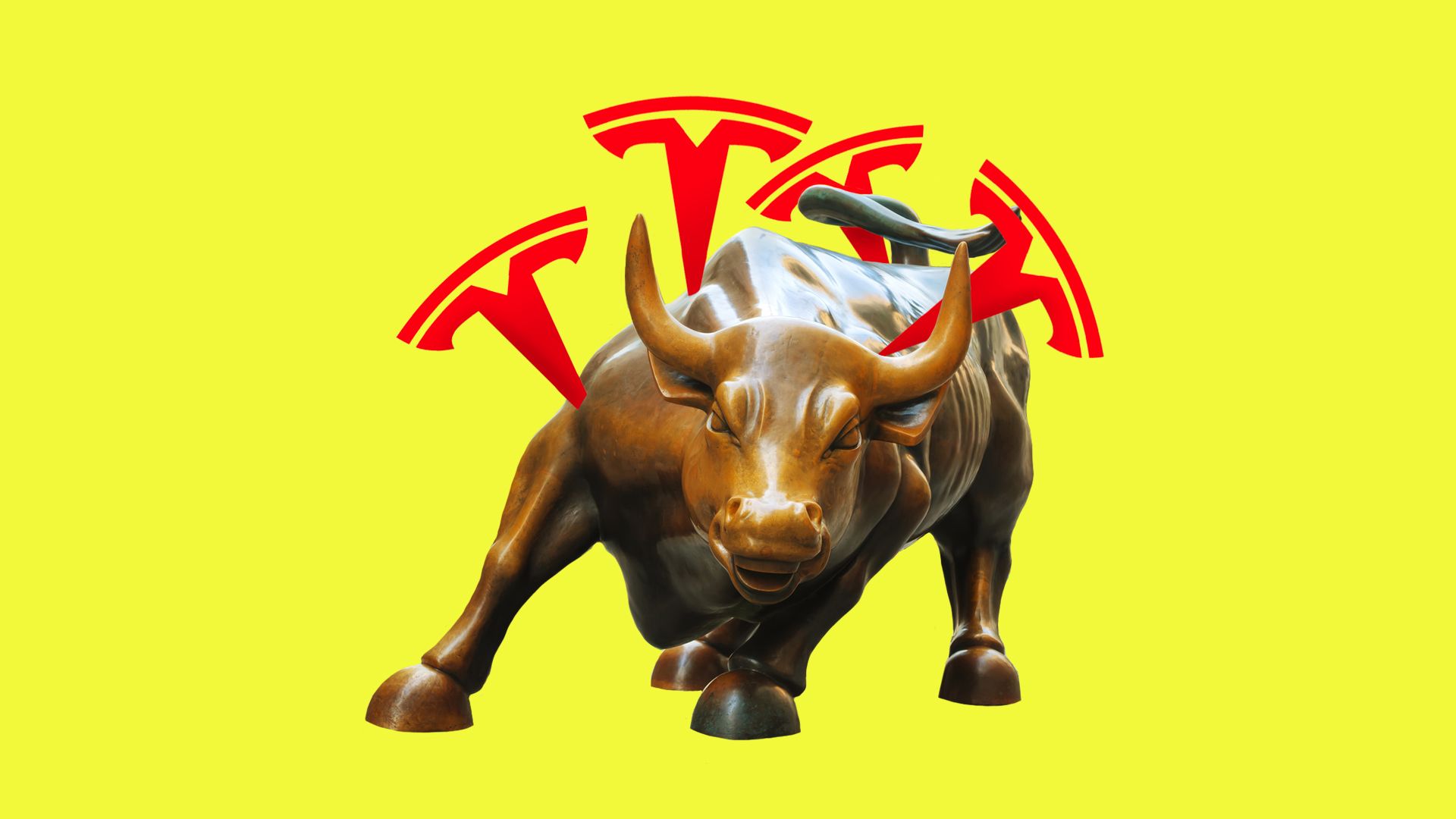 After a surprisingly weak first quarter, Tesla has decided to tap the capital markets for more funding to shore up its balance sheet.
What's happening: Tesla Thursday announced plans to raise $2.3 billion in stock and convertible bonds, the first time in two years it has turned to equity markets for capital.
Why it matters: The new cash will help pay Tesla's bills but it won't allow the company to make any new investments in growth, argues the Wall Street Journal.
Tesla ended the first quarter with $2.2 billion in cash, while accounts payable topped $3.2 billion. 
As Bloomberg noted earlier in the week, "math doesn't lie."
The company lost $702 million in the first quarter and vehicle deliveries fell 31% from the fourth quarter of 2018.
Institutional holders are bailing: Fidelity followed T. Rowe Price in reducing its stake in Tesla, reports Business Insider.
Tesla's stock price has fallen by more than 20% since January 1.
Yes, but: CEO Elon Musk is optimistic, telling investors on a call Thursday that self-driving technology will transform Tesla into a $500 billion company (up from a $42 billion market cap today).
Tesla shares rose 4.3%, a sign that investors are willing to finance his vision.
3. A "scrum" model for coordinating AV policy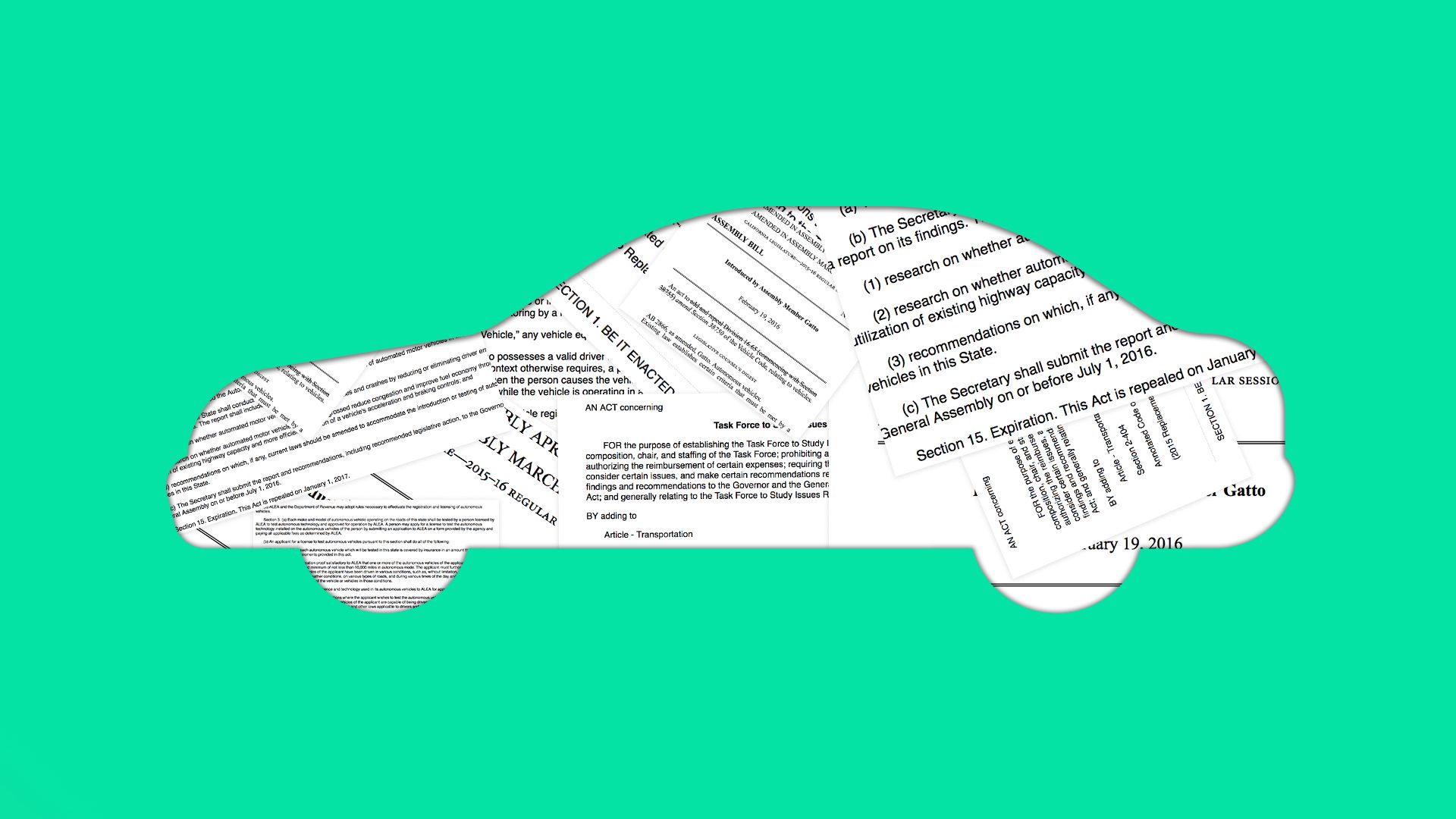 The Harvard Kennedy School is holding a series of AV policy scrums, intensive daylong sessions that bring together representatives of local governments, regional transit authorities, the private sector, academia and community groups, Colleen Quinn writes for Axios Expert Voices.
Why it matters: State governments have allowed AV pilots, but outdated public infrastructure and ineffective regional government coordination are hindering progress on the AV roadmap. Getting all these parties around one table could help.
Background: For the past 7 years, automakers, technology companies and local and state governments have been working together to implement AV–friendly policies around road testing that address safety concerns.
But, but, but: These conversations have largely left out public transportation, local right-of-way issues, environmental concerns, infrastructure costs and regional coordination.
What's happening: AV policy scrums — modeled on the rugby play — have helped cities like Boston, Kansas City and Toronto define and achieve their goals.
Chris Osgood, Boston's chief of streets, has explained that these initiatives allow the city to "work with a wide variety of stakeholders to advance our thinking on the specifics of this policy," especially around shared trips.
New York City and Cambridge, Massachusetts, have recently held their own scrums, and 9 states have established AV policy commissions, working groups or task forces.
California legislators are formulating a set of guiding principles for the state's AV policy, drawing on a series of briefs issued in 2016 by the UC Davis Institute of Transportation Studies. Their bill aims to avoid exacerbating pollution and congestion as AVs are deployed.
Be smart: Under President Obama, the Department of Energy invested in regional clean cities efforts, bringing together 32 states to plan for electric vehicle deployment. Setting priorities for AV policy will likely require similar collaboration among private businesses, city and state authorities and residents.
Quinn is a transportation and energy policy adviser and president of EMobility Advisors.
4. Driving the conversation
Deadly crash: Tesla sued in wrongful death lawsuit that alleges Autopilot caused crash (Kirsten Korosec — TechCrunch)
Context: Responsibility for the crash is far from clear, as Tesla and lawyers for the family of Apple engineer Walter Huang have tussled in the past over whether he was using Autopilot correctly at the time of the crash.
Yes but ... NHTSA's own guidance says an unreasonable risk to safety may occur if a manufacturer fails to account for "any foreseeable misuse" of their technology by a driver who is distracted or inattentive.
Second fund: Toyota to invest $100 million in self-driving and robotic technology start-ups (Ashley Turner — CNBC)
The big picture: Toyota's AI venture fund has already invested in 19 different start-ups over the last two years, bringing its total funding commitment to autonomous driving technology to $200 million.
Its stakes include May Mobility, a community-based self-driving shuttle service, and Joby Aviation, which is working on flying cars.
Impaired scooting: Austin study provides insight on scooter-related injuries (Pete Bigelow — Automotive News)
My thought bubble: No surprise that behavior that causes the majority of motor vehicle accidents — speeding, alcohol and distraction — seems to cause most scooter crashes, too. AVs will help, but won't entirely fix this problem.
5. What I'm driving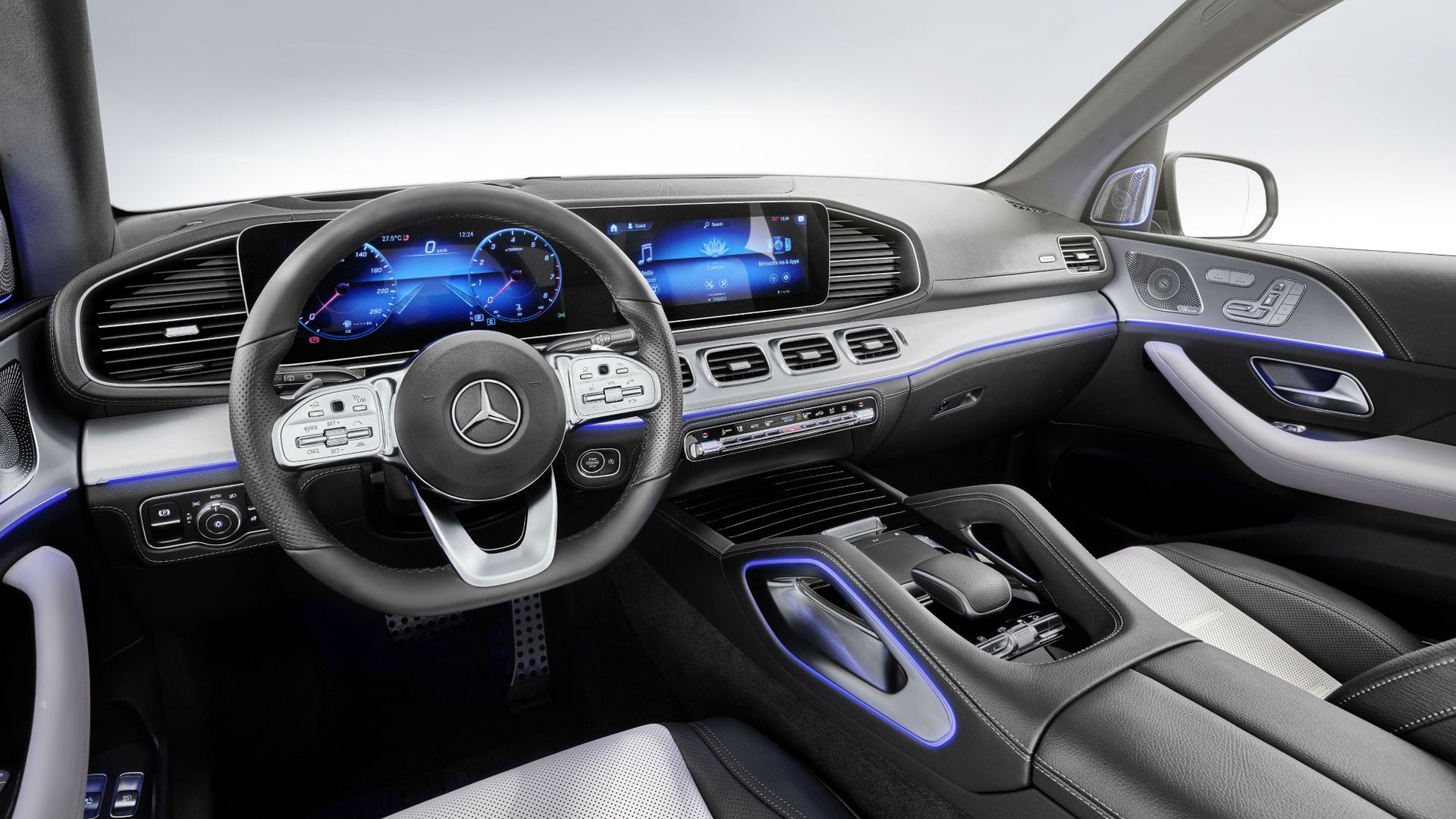 I drive a lot of cars, but rarely do I find one as pleasing as the 2020 Mercedes GLE 450 I drove last week in Florida. But at $96,930 fully loaded, it should pamper me.
The backstory: The market is flooded with premium SUVs, but Mercedes-Benz invented the segment in 1997 with the launch of the M-Class (renamed GLE in 2015). The combination of a gorgeous interior and innovative technology means this premium mid-sized SUV just keeps getting better.
And it's full of delightful surprises, like:
The navigation system's augmented reality technology superimposes directional arrows or house numbers onto the screen to make it easier to find a certain address or turn.
Two side-by-side 12.3-inch screens create a widescreen look, and a vibrant optional head-up display keeps the driver's eyes where they belong.
A traffic jam assist system takes over in stop-and-go traffic up to 37 mph, and uses live traffic information to recognize slowing traffic even before the driver does.
A camera in the overhead console knows who is using the multimedia system so it activates the massage function on the proper seat, for example. (I tried all the massage options: my favorite was "Wave.")
The GLE's active lane-keeping assist technology felt like a gentle hip check slowing the car by 1–2 mph anytime I strayed across a solid painted line. It was jarring at first, until I learned what was happening.
I had a few nits to pick:
The natural language voice commands in Mercedes' vaunted MBUX weren't quite as intuitive as I'd expected; perhaps with practice it would get more accurate.
And the touchpad on the central console also takes some getting used to; we had a lot of false clicks as we struggled to operate it while driving.
The bottom line: You could get into a base GLE for $53,700, but true pampering costs a lot more.