Axios Austin
August 09, 2023
🐪 It's Wednesday.
🙄 Today's weather: Sunny and hot, with a high near 106°.
💰 Situational awareness: Parks and Recreation Department officials announced that they will waive city pool admission fees starting today through Sept. 30 due to the heat.
The fee waive does not include Barton Springs Pool, which costs $5 for residents.
It's the latest decision by parks officials to make pools more accessible to residents as the heat wave lingers.
Today's newsletter is 861 words — a 3.5-minute read.
1 big thing: Brush fire damages Cedar Park apartments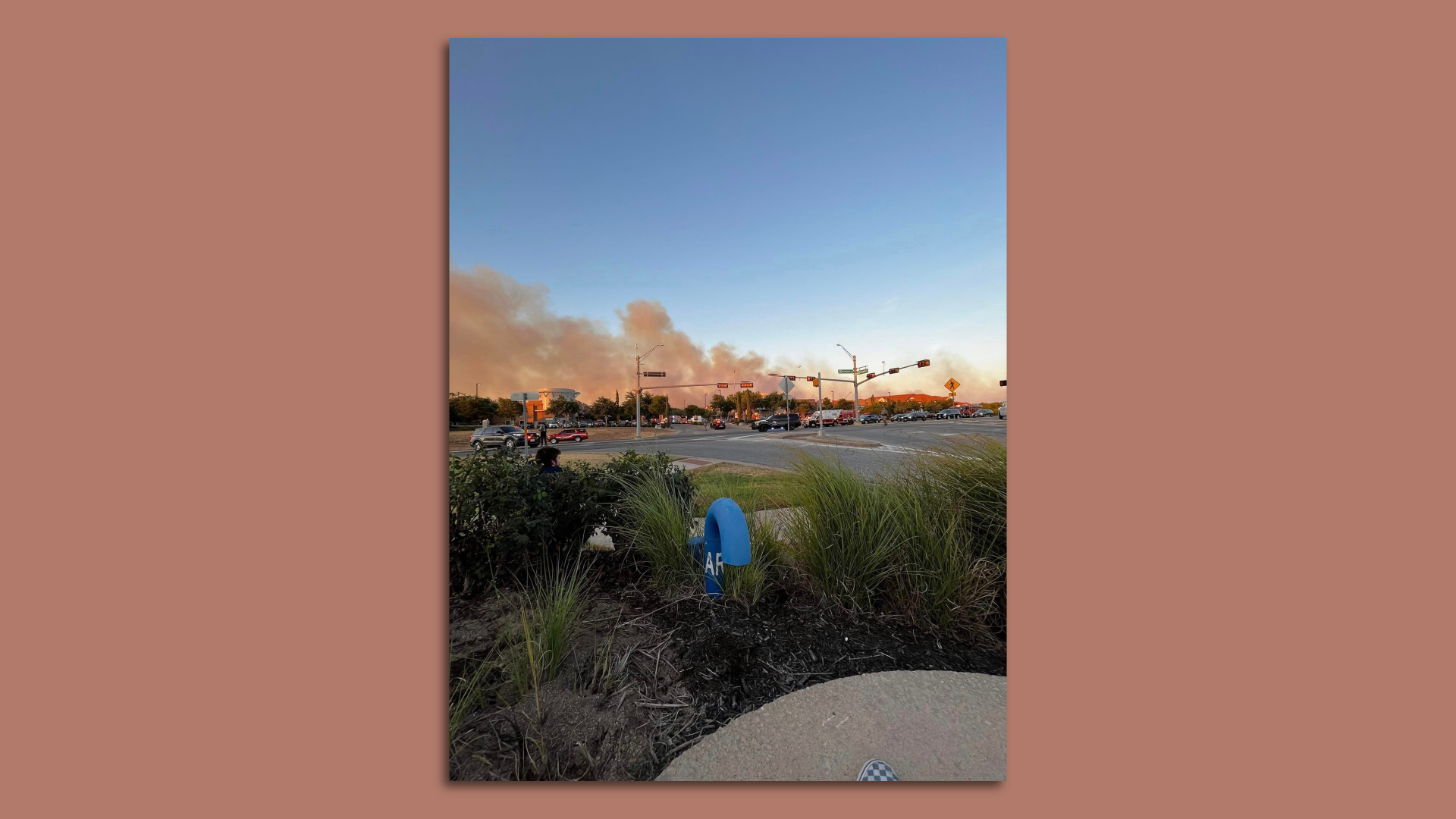 A brush fire in Cedar Park destroyed one apartment building and damaged at least two others last night, displacing residents and evacuating nearby businesses.
Driving the news: Firefighters are battling a 50-acre fire near Parmer Lane in Cedar Park, where one minor injury has been reported, according to Cedar Park Fire Chief James Mallinger.
Texas A&M Forest Service said the fire, which began around 6:16pm near 12820 West Parmer Lane, was 40% contained as of 5:45 am.
Officials urged residents to avoid the area, and the Red Cross has set up at a nearby church to assist evacuees.
Details: Fire fighters received initial reports of a grass fire and evacuated roughly 300 apartment units, 95 townhomes and multiple businesses, according to the latest update from the city.
What they're saying: Cedar Park Mayor Jim Penniman-Morin said 20 agencies and "several hundred" firefighters from surrounding cities "responded within one minute."
"Wind moved this fire quickly," Mallinger said in a news conference.
The big picture: Record-high temperatures and dry conditions have led the National Weather Service to issue recent red-flag warnings for Central Texas, alerting residents about the risk of wildfires.
Plus, the Texas A&M Forest Service this week raised the State Wildfire Preparedness Level to 4 due to a high volume of fires.
State and local firefighters have responded to 119 wildfires that burned over 9,000 acres in the last week, an update the agency posted yesterday afternoon.
2. UT researchers simplify water purification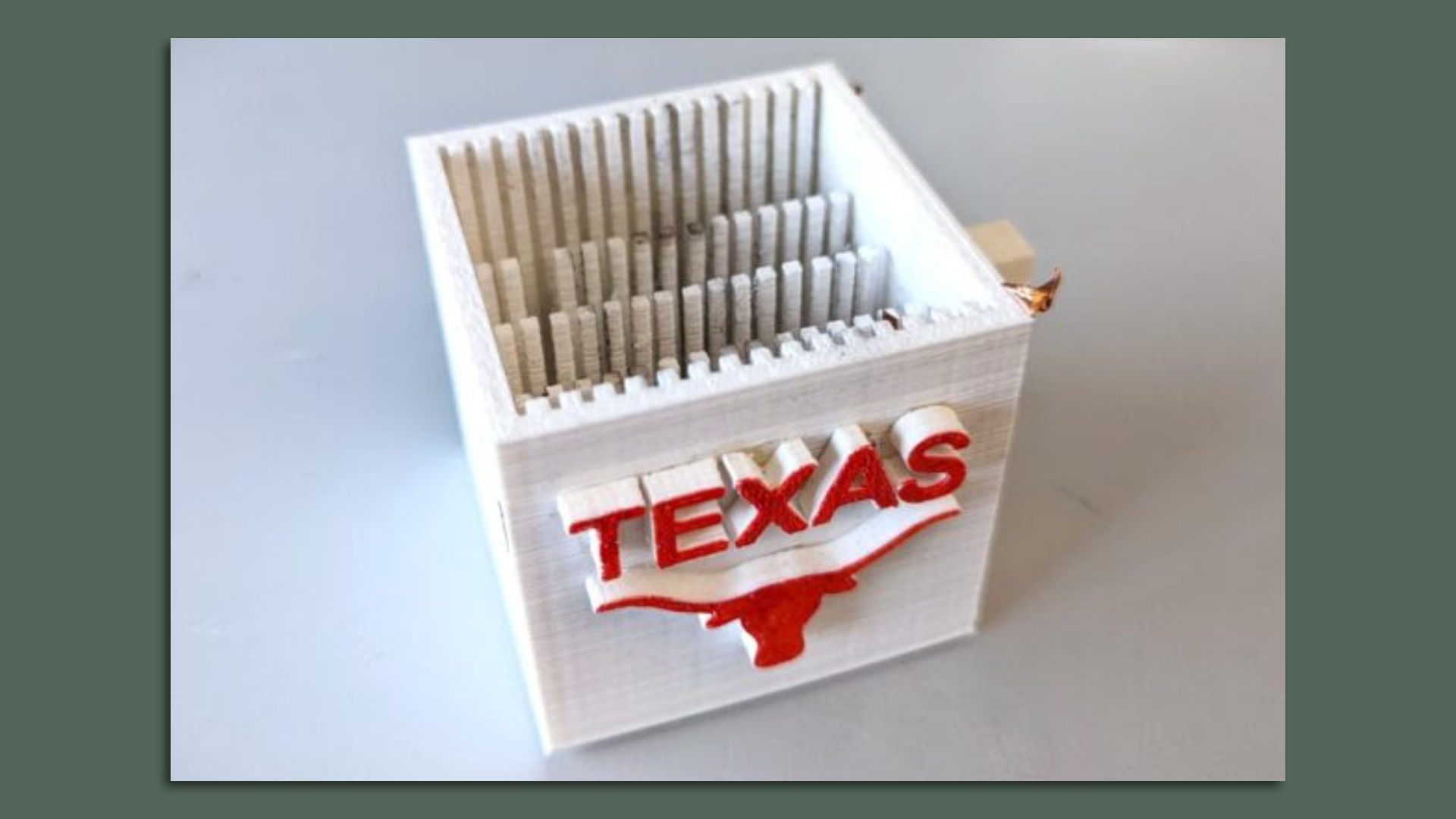 A team of University of Texas researchers has created a 3D-printed device that could help increase access to clean water during extreme weather events.
Why it matters: Texas has faced a number of extreme weather events that have left communities without electricity or water, including the 2021 freeze and Hurricane Harvey. A device that would make drinkable water from creeks and streams could be essential in future emergencies.
What's happening: A research team led by D. Emma Fan, an associate professor in UT's Cockrell School of Engineering, created a 3D-printed, portable water-purification prototype that removed 99.997% of E. coli bacteria from samples of natural creek water, bringing it to a safe drinking level.
What they're saying: "When our water infrastructure is down — no water, no gas and no electricity — we need point-of-use devices for cleaning water we can get out of ponds, streams or rivers," Fan said. "We believe our device can someday fill that need."
Details: The device has a "branched," foam-encased electrode — similar to a tree's root system — that creates a field that E. coli cells are attracted to when electrified.
The cells "swim" out of the water and into the electrode branches.
The materials for the foam-encased electrode cost less than $2, which could be key in making the device widely available.
What's next: The researchers are now looking into ways to commercialize the device and streamline the design of the cup, including simplifying the process of inserting and removing the electrodes.
3. 🤠 The Roundup: Wrangling the news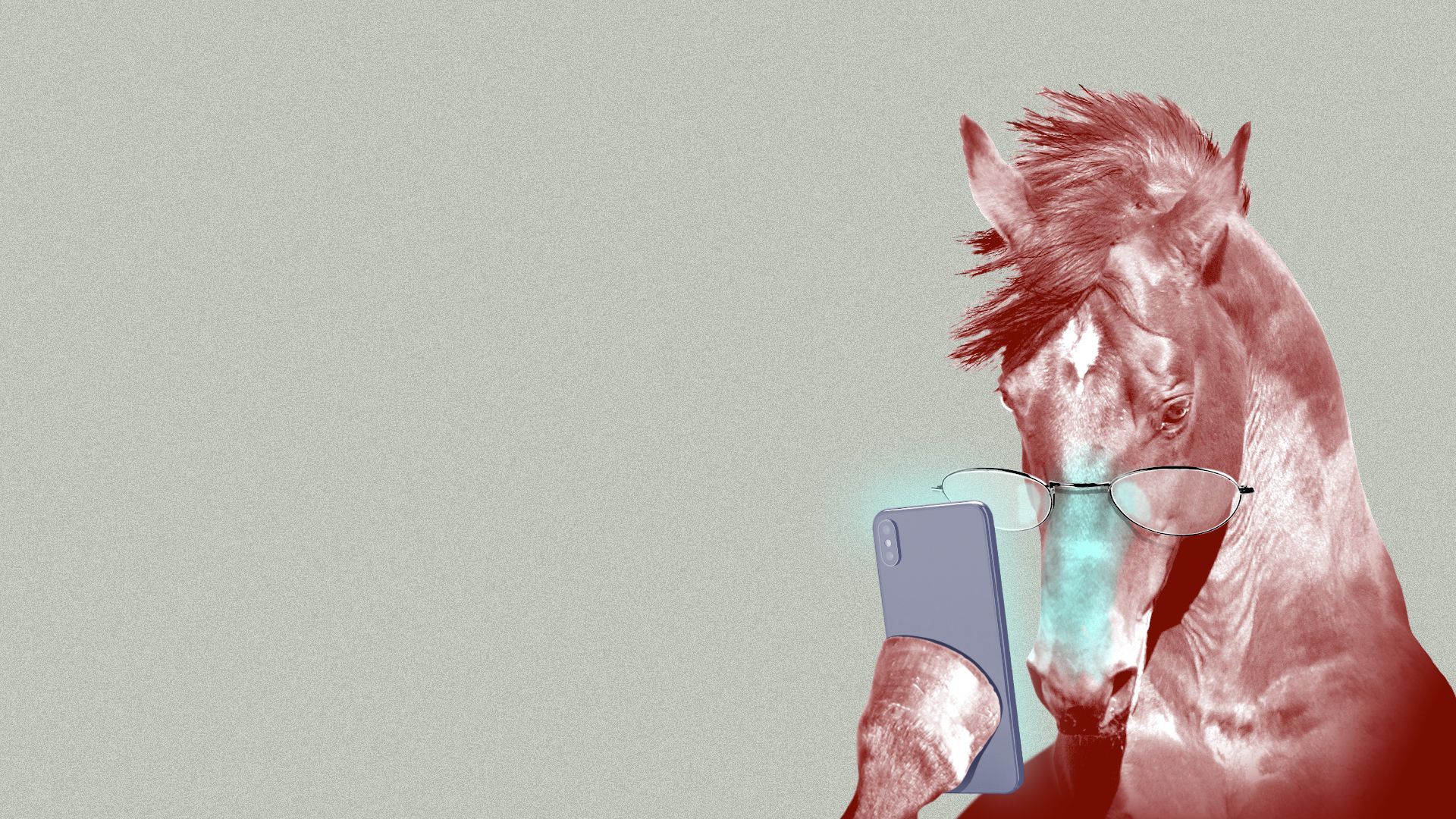 Michael Hinz, a 75-year-old veteran with stage 4 cancer, lost his home of 45 years in the Oak Grove wildfire on Saturday. A GoFundMe has been created for the family. (KXAN)
A 66-year-old man from Austin, who was on a journey to scatter his father's ashes, was found deceased at Arches National Park in Utah. (CBS Austin)
🚧 The "St. John Site," a pivotal location for the area's African American community, at 7211 and 7309 North Interstate 35, is moving into its next phase of redevelopment. (KVUE)
🌆 Austin infill housing developer StoryBuilt has laid off another 83 employees, bringing the total number of layoffs to 137. (Austin Business Journal 🔒)
4. Desert Island Dish with Eric and Sophie Nathal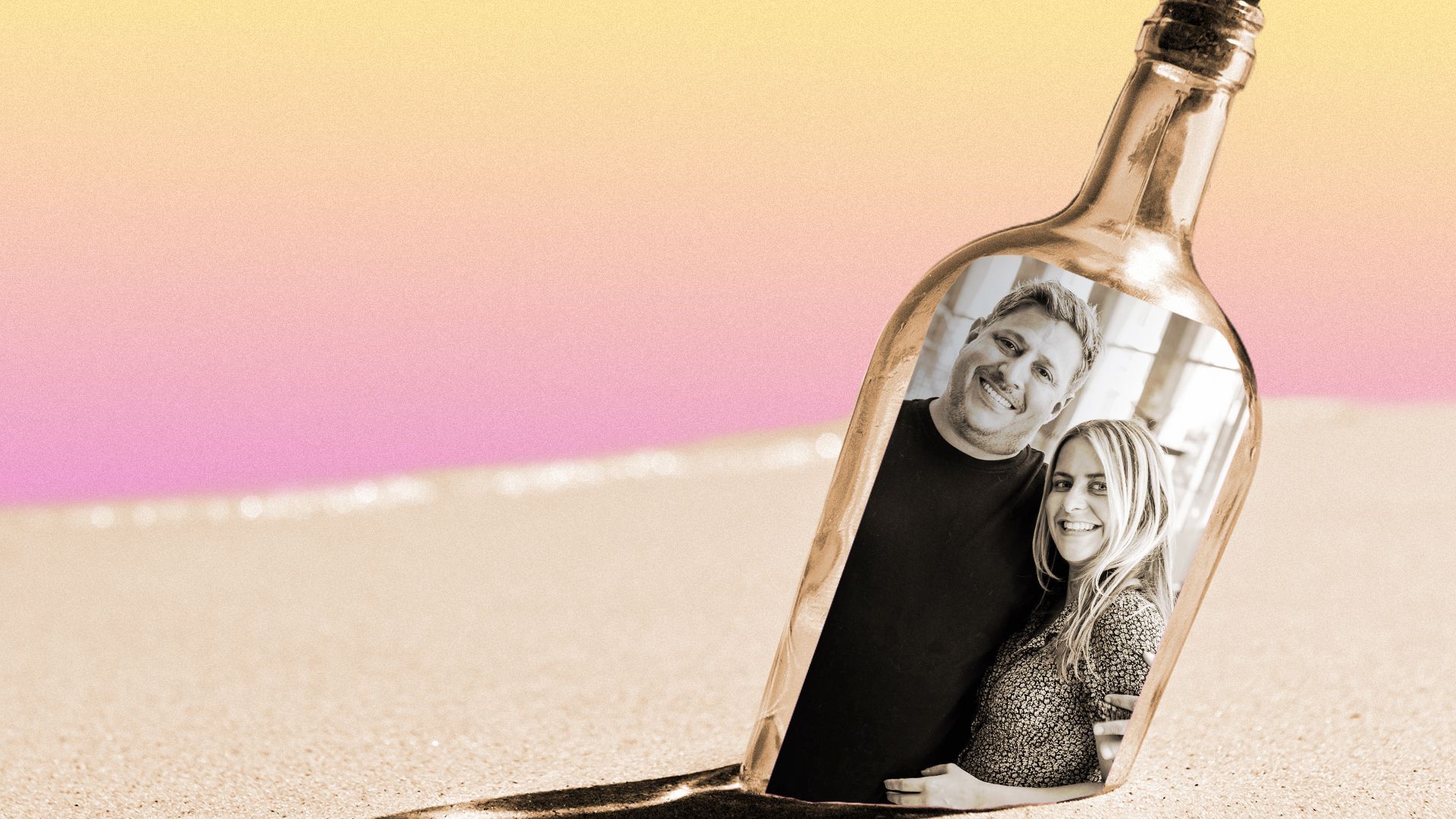 You're headed to a desert island and can take only one Austin dish with you — what will it be?
We posed this challenge to married couple Eric and Sophie Nathal, who serve up hearty, French-inflected fare at Austin Rotisserie at Fareground downtown.
For the record, we love their whole bird, served with potatoes cooked in chicken drippings, and sides of roti and verde sauce — all for $22.
The backstory: Eric is from Mexico, Sophie from France. They met in 2016 in Miami, where he was working as a corporate executive and she as a stylist. In short order they married and headed to Austin.
The restaurant pays homage to Sophie's French roots by serving the foods she was missing from home.
You each get only one dish on your desert island; what's it going to be?
Sophie: "I would get the breakfast tacos at Taco Joint. I like the potato, egg, cheese and avocado. The fresh-made flour tortillas are really good, and the salsas are great."
Eric: "I'd take the steak tartare, topped with quail egg yolk (served with pommes frites), from Justine's, or the octopus a la plancha (served with smoked pancetta braised beans, Mediterranean rucola and olives) from Red Ash."
What about to drink?
Sophie: "A glass of the frosé from Hotel San José."
Eric: "We're on an island, so I'd want a Pacifico beer."
What's next: In addition to the Fareground location, starting in August, Austin Rotisserie will be operating a food truck at The Far Out in South Austin.