November 30, 2021
Happy Election Day! It's the last one for a bit.
🕶️ Today's weather: More sun and a 63 to 40 degree swing.
🏌🏾‍♂️ Situational awareness: Lee Elder, the first African-American to play in Augusta's Masters Tournament, died over the weekend at the age of 87. As PGA reports, Elder wished only to be remembered "because I was a good golfer."
Today's newsletter is 888 words — a 3.5-minute read
1 big thing: 🌳 Back to nature
After months of cleanups and groundwork, the Lake Charlotte Nature Preserve in southeast Atlanta is open to the public.
Why it matters: The 216-acre rustic woodland that's home to rare shagbark hickories, white oaks and several towering beech trees is a key part of a big-picture vision to create a massive forest park along the South River.
Centered on the now-drained Lake Charlotte, the preserve is one of Atlanta's largest mature forests and a home to wildlife that is beautiful and special.
Mini-tour: Roughly one quarter-mile after entering the main gate entrance on Forrest Park Road and through the woods, you'll notice small stone walls. The walls (plus some foundations and a lone stone chimney) are remnants of the old lodges that stood on the property starting in the 1920s.
Trivia: The purchase of the woodland was the first paid for using funds collected by the city from developers and homeowners who cut down trees.
Thomas' thought bubble: If you enjoy isolated nature spots close to the city, grab some friends and go see a mellow mature forest that's forming the foundation of a bold park vision.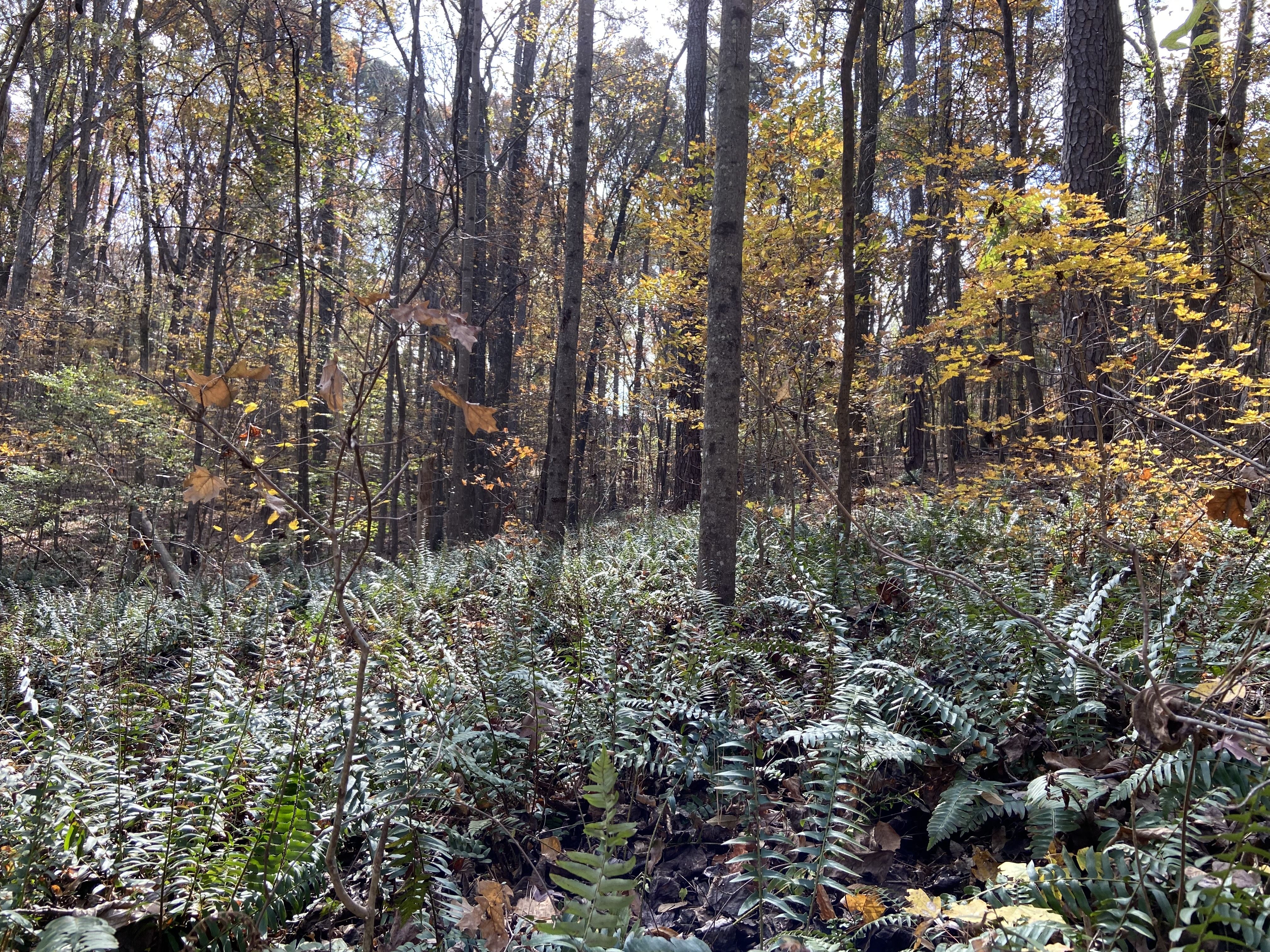 Read the full story for a photo gallery of Thomas' recent visit to Lake Charlotte.
2. 📍 District breakdown
Since last week felt like a small tsunami of news, we're revisiting a story that will affect Georgians for the next decade: the new congressional maps that passed along party lines.
What's next: Gov. Brian Kemp has not yet signed these into law. Multiple organizations have promised to sue as soon as he does.
Here's the skinny on the proposed changes affecting metro Atlanta:
6th: As we've reported, the map turns the suburban district that Democratic Rep. Lucy McBath flipped in 2018, into a Republican stronghold that reaches into rural north Georgia.
7th: The district Democratic Rep. Carolyn Bourdeaux flipped in 2020 will become a safe Democratic seat. However, Bourdeaux, a centrist, now faces increased primary pressure from the left, including from fellow incumbent McBath.
14th: The deep red northwest Georgia seat held by far right Republican Rep. Marjorie Taylor Greene now stretches into a Democratic corner of southwest Cobb County.
9th: Similarly, the deep red northeast Georgia district represented by Republican Rep. Andrew Clyde will now reach into Gwinnett County and exclude Clyde's own Jackson County.
Clyde has vowed to run again, but blamed the change on state lawmakers "punishing elected officials for being too conservative."
🙃 One more time for the people in the back: The Constitution does not require members of Congress to live in their districts. But there's no rule against it becoming a campaign issue.
Elsewhere: Per FiveThirtyEight, nearly all other Georgia incumbents have seen their districts' Republican leanings strengthen.
3. ✅ Let's go vote, ATL
It's Election Day yet again, and time for Atlanta voters to cast ballots for mayor, several members of the City Council and representatives on the Board of Education.
Most of our Election Day tips still stand, but here are some important details:
Where to go: Head to the state's My Voter Page to find your polling place and view a sample ballot. If you're not registered to vote, you can't vote in the runoff election.
Polls open at 7am and close at 8pm in the city of Atlanta. If you're in line at 8pm, you can vote. Don't leave the line.
What to bring: Your state-approved voter ID.
Who to call: If you experience problems at the polls, call the Georgia secretary of state voter fraud hot line at 877-725-9797 or the U.S. Department of Justice Civil Rights Division at 800-253-3931.
4. 🤝 Georgia gives back
Perhaps you're like us, and you've spent an uncomfortable amount of your paycheck on Black Friday and Cyber Monday sales. It begs the question: Do you have anything left to donate?
If so, The Georgia Center for Nonprofits' annual GAgives event is here for you.
It's the official organizer of the global GivingTuesday campaign in Georgia, and last year it raised more than $24 million.
GAgives has compiled all kinds of registered nonprofits in Georgia you can search through and support.
Not in the budget? Donate time. Check out the volunteer opportunities posted at Hands On Atlanta.
5. Five points: Oakland Cemetery getting upgrades
🚧 A well-known former auto garage in Inman Park is slated to see some changes. (Urbanize Atlanta)
🚫 A majority of absentee ballots were rejected because they were requested too late. (AJC)
🍽️ Chef Duane Nutter to open new restaurant in Summerhill neighborhood. (Eater Atlanta)
💵 Georgia hopes to speed up process to provide financial help to renters and landlords. (Associated Press)
🪦 Oakland Cemetery will soon undergo a $12.5 million rehabilitation project. (Saporta Report)
Kristal is proud of herself for not spending money on unnecessary things on Cyber Monday.
Emma wishes she could say the same, Kristal!
Thomas is raising a can of seltzer water to all the poll workers who help keep this strange machine running.