Axios Atlanta
February 08, 2023
It's Wednesday! Deep breath in. Hold it. Now a deep breath out.
🌥 Today's weather: Mostly cloudy and warming up. High of 71.
🚀 Situational awareness: The Georgia Supreme Court dealt a major blow to Camden County's spaceport plans yesterday, upholding a popular vote that prohibited the county from purchasing a key parcel of land for the project.
Today's newsletter is 906 words — a 3.5-minute read.
1 big thing: EVs ahoy?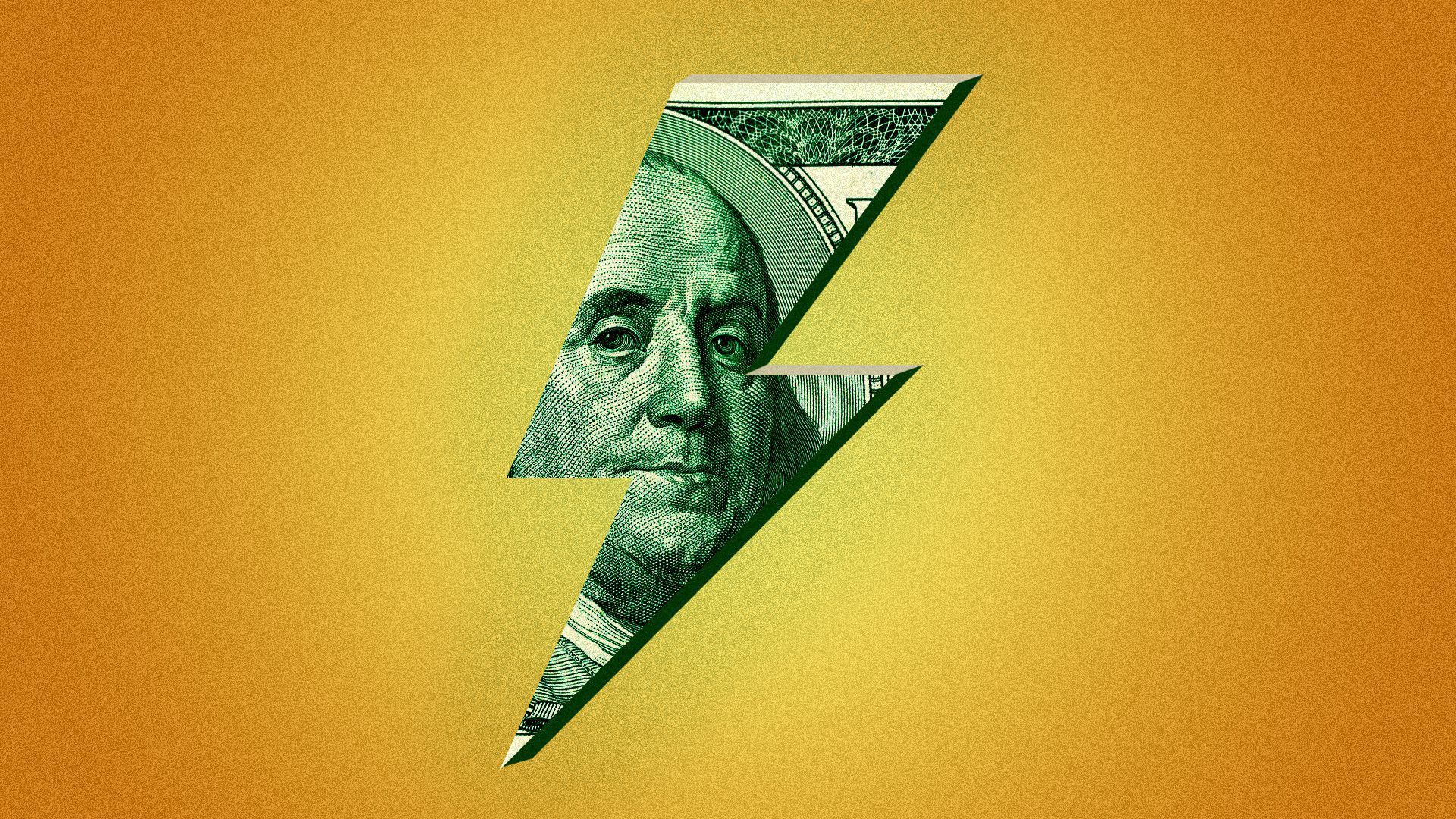 Georgia's regulation and taxation of electric vehicles look to be headed for years of change, as it races to catch up to a fast-evolving transportation industry.
Driving the news: A joint study committee on the electrification of transportation wrapped last year, and its co-chair State Sen. Steve Gooch (R-Dahlonega) says this legislative session will likely create "the beginning framework of what could be years of the evolution of the EV industry coming to Georgia."
Why it matters: As Georgia recruits electric vehicle manufacturers and suppliers, the Biden administration prioritizes the EV industry and consumers move away from the combustion engine, there's increasing pressure on the state's regulatory environment to match.
The big picture: Gov. Brian Kemp announced last month he wants Georgia to become the "electric mobility capital of America" in his second term.
Flashback: The state has attracted some of its biggest economic development projects ever from the e-mobility industry, including Rivian and Hyundai EV manufacturing plants. Georgia already had a strong automotive presence, notably through the massive KIA plant in West Point. (Hyundai is KIA's parent company.)
At a recent press conference alongside the governor, KIA America CEO SeungKyu (Sean) Yoon said the company "is focused on being a leader in sustainable mobility and a growing EV industry. Let there be no doubt that Georgia will be the strongest pillar in our exciting and successful story."
By the numbers: As of last September, more than 42,500 electric vehicles were registered in Georgia, according to the state.
State of play: Right now, Georgia has a high, flat registration fee on electric vehicles, at roughly $211 per vehicle. The state also doesn't standardize charging for electricity based on usage. Some are charged based on time spent at the charger.
"It's not encouraging the market," Jennette Gayer, executive director of Environment Georgia told Axios, but rather "punishing EV drivers."
Additionally, the state currently has no way to ensure it doesn't lose an estimated $2-3 billion in annual revenue from its gas tax, as consumers move away from EVs.
Zoom in: Gooch tells Axios they're planning to launch a pilot program with the Georgia Department of Transportation to collect the data need to craft a fee or tax structure that aligns fairly with what people — in and out of state — pay now for a gas tax.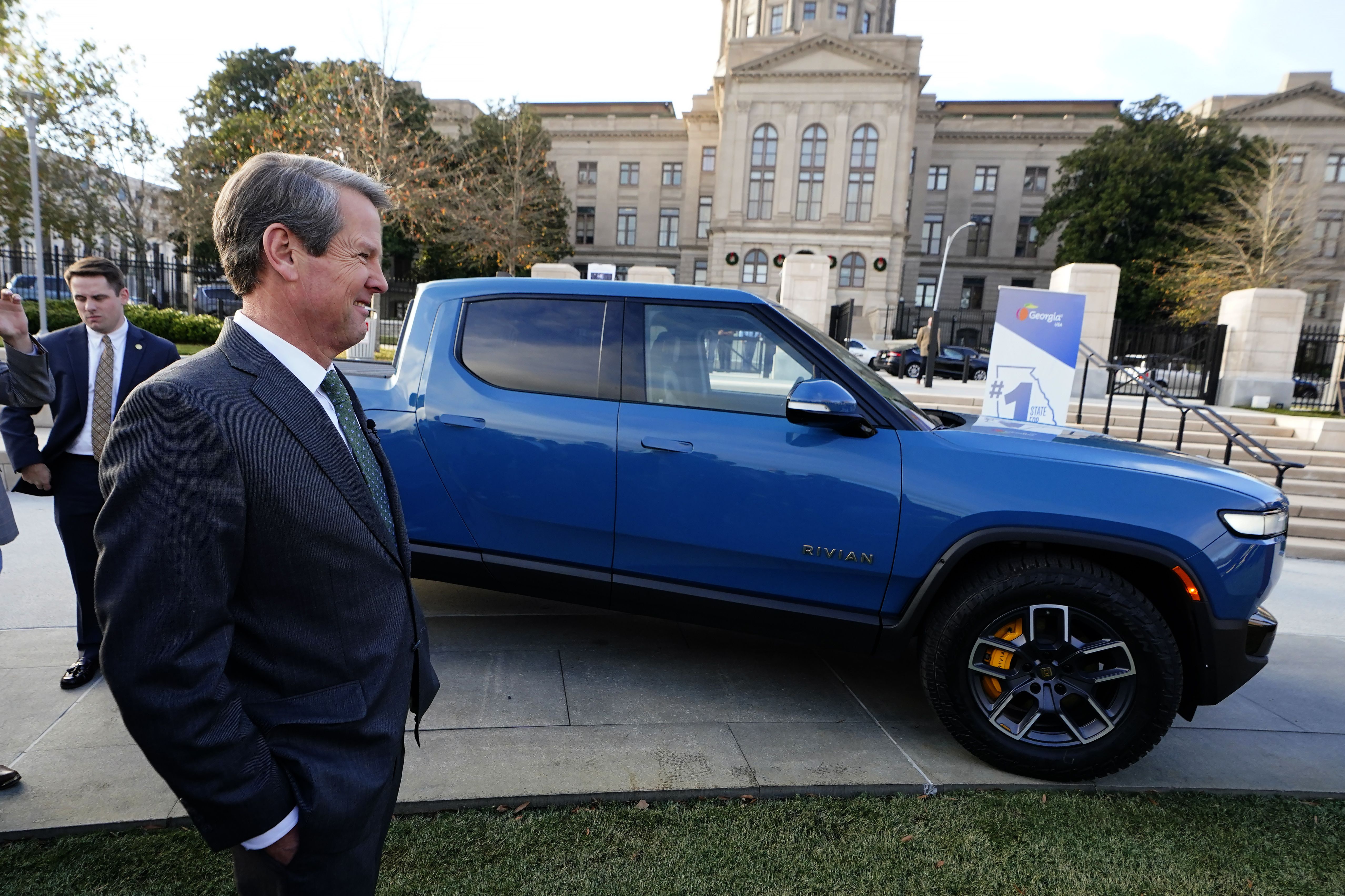 Of note: Kemp told reporters last week that he's not publicly endorsing any specific policies yet and that it's a "complicated process."
"Our goal is to keep everybody at the table, have good collaboration and figure out a way to make this happen," Kemp said.
What's next: Gayer says there's much more to be done as well, from ensuring equity in the distribution of charging infrastructure to opening up the market for direct-to-consumer electric vehicle sales.
In the short term, she said she wishes lowering the high registration fee was at the top of the priority list. "We should be doing everything we can to increase the number of EVs on the road in Georgia," she said.
Share this story
2. Redefining local news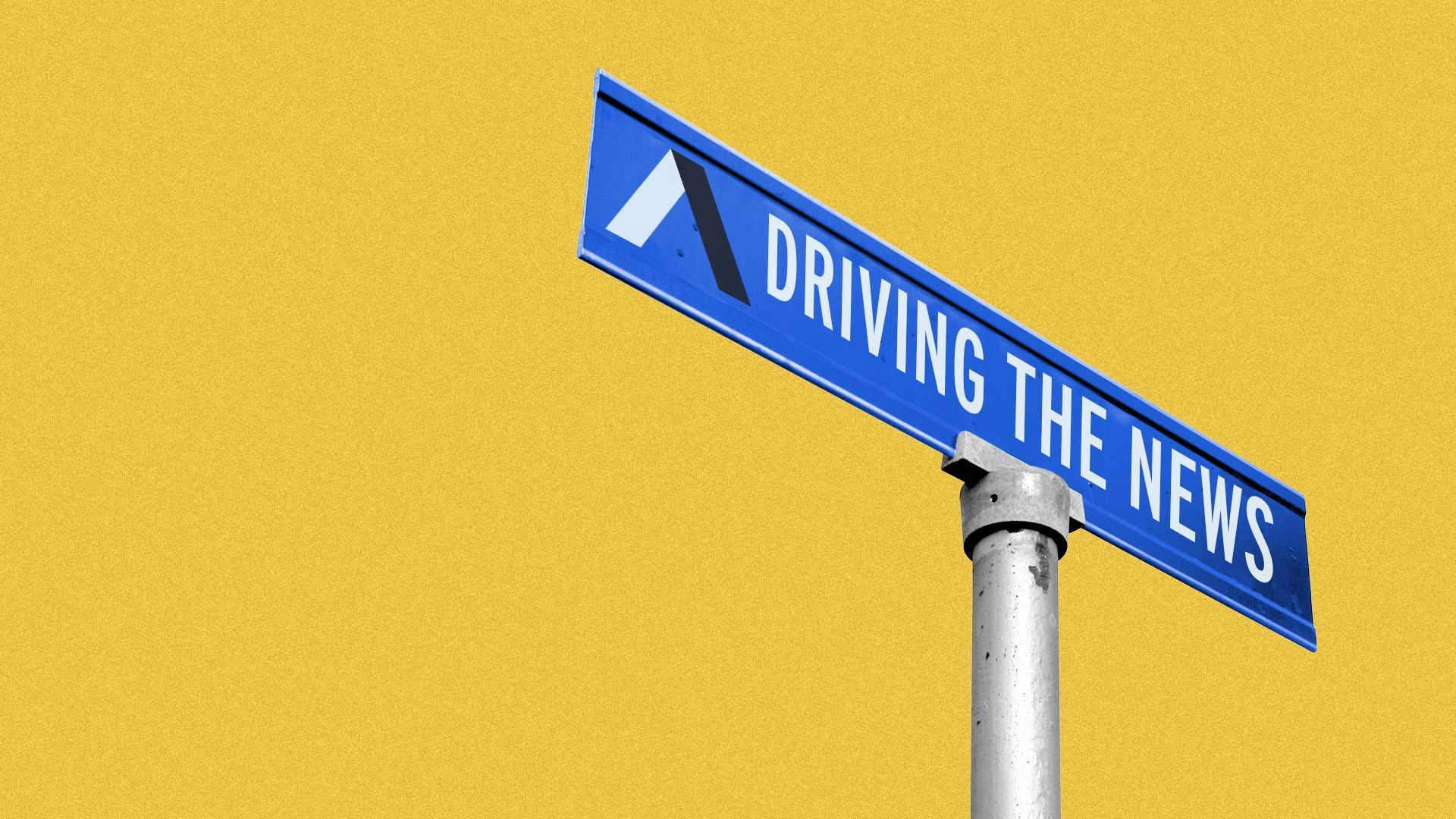 👋 Hello! Axios Local executive editor Jamie Stockwell here …
The Axios Local team of more than 85 reporters and editors has been in Washington, D.C., this week for a company-wide retreat. For many, it will be the first time they meet their colleagues in person.
Two years ago, Axios Local was in just six cities. Today, we are publishing daily newsletters in 26 local communities, with hiring underway in New Orleans, San Diego, Portland and Indianapolis.
Why it matters: The pandemic has reshaped American workplaces. A Gallup survey last summer found that 8 in 10 remote-capable American workers were either fully remote or hybrid, with some days in the office and some at home.
That makes company retreats and in-person gatherings crucial for building a strong culture.
Zoom in: Coming together can be inspiring, with creative, fresh ideas leading to smarter, more invigorating brainstorming sessions and, ultimately, deeper and more authoritative coverage of your city.
What we discuss this week — how to work better together, which stories we need to be telling in our soon-to-be roster of 30 cities — will make its way into this newsletter to you.
The bottom line: We wouldn't be gathering as a great, big Axios Local team if it weren't for you. Thank you for supporting local journalism by subscribing.
💡 Got an idea to make us better? Just hit reply to this email or find me at [email protected].
3. Celebrate love with these Valentine's Day events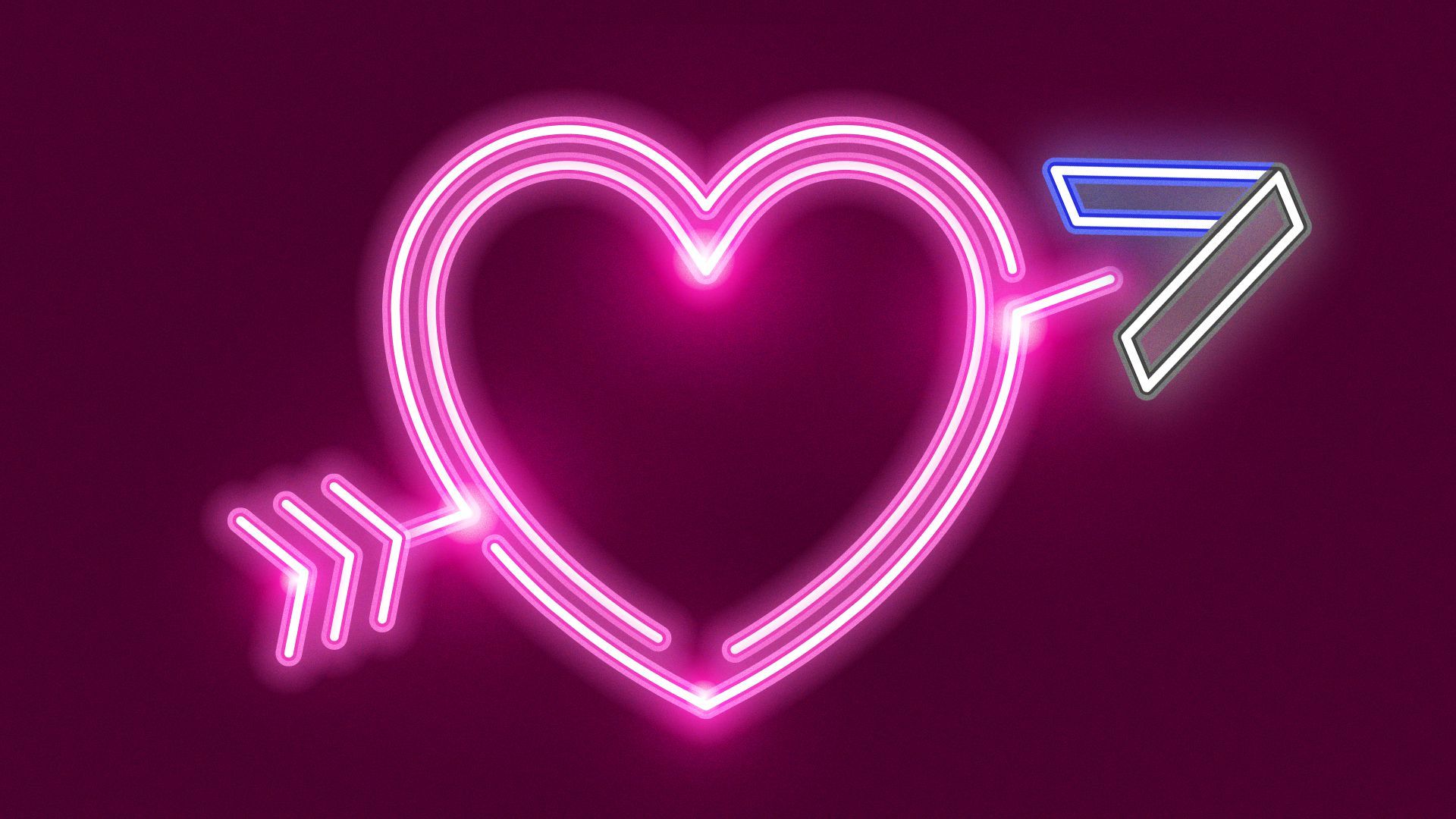 Set aside time with your significant other (or your BFF) and show them your love at these Valentine's Day Events.
Why it matters: Less than a week until February 14!
💃 Get a 40-minute private dance lesson and 30 minutes of private social dancing for $100 at Get Up and Dance Studio through Feb. 26. Email [email protected] to reserve your spot.
🍾 Show your love through food: STK Atlanta will offer a special menu from Feb. 10-14. You can enjoy caviar-topped oysters and champagne for $69.
🌹 The Atlanta Botanical Garden proves its one of the most romantic spots in the city with its Valentines in the Gardens event.
🕯 Keep the flame alive with a candle-making class with Atlanta-based Bear & Honey in Little Five Points.
4. Five-ish Points: Redbird closing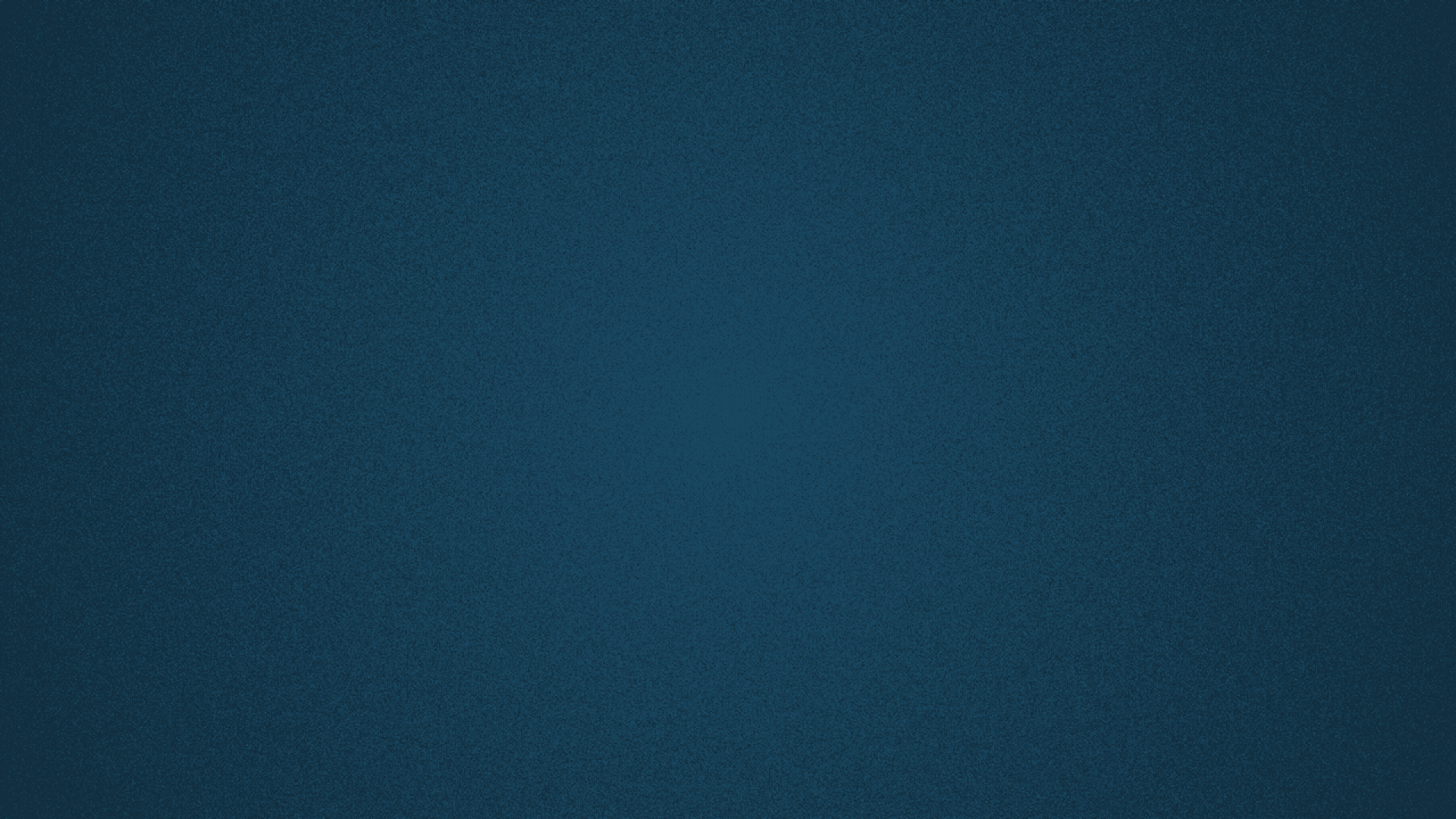 🏢 An early concept for Microsoft's Grove Park campus included 12 office buildings totaling nearly 3 million square feet, 800 residential units and more. (Atlanta Business Chronicle🔒)
🏘️ "Missing middle" housing like duplexes and triplexes are legal once again in Decatur. (Decaturish)
😢 Chef Zeb Stevenson says he's closing Redbird this month, citing rising costs and the increasingly unpredictable restaurant industry. (Eater)
🚀 Emma is listening back to the WABE audio documentary she did in 2019 about the Camden spaceport.
🤒 Kristal hopes her cold doesn't turn into a sinus infection or bronchitis.
👀 Thomas is applauding Canopy Atlanta's Documenters program for helping shed light on government meetings that often go uncovered.
This newsletter was edited by Jen Ashley and copy edited by Alex Perry.