Axios Atlanta
October 28, 2022
Happy. Friday. We've earned this.
Today's weather: Mostly sunny with a high of 68.
🚨 Situational awareness: Today is the last day to request an absentee ballot. And there's one more week of early voting.
🎂 Happy early birthday to our Axios Atlanta member Mike Wiederkehr!
Today's newsletter is 810 words — a 2.8-minute read.
1 big thing: Voter suppression vs. voter turnout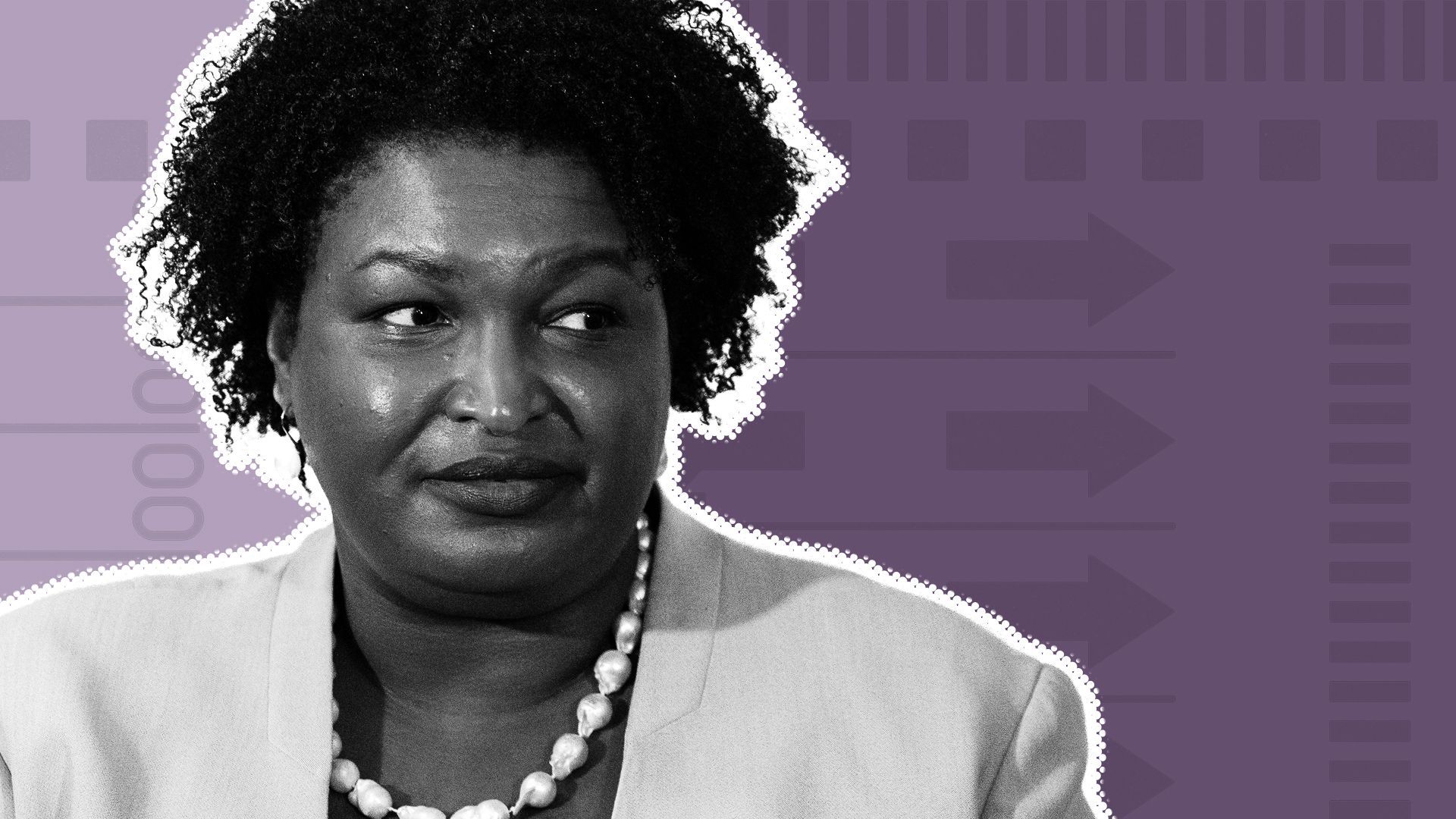 Democratic gubernatorial challenger Stacey Abrams is again raising concerns about voter suppression in Georgia, rejecting claims that record-breaking early turnout has undermined her criticism of the state's new Republican-crafted election law.
Why it matters: Abrams, who became a national voting rights advocate after her narrow 2018 defeat, is trailing GOP Gov. Brian Kemp in public polling averages. Her renewed warnings have drawn speculation that she is laying the groundwork to again question the fairness of the election.
Abrams' decision not to formally concede to Kemp in 2018 has provided fodder for Georgia Republicans who stood up to former President Trump in his efforts to overturn the results of the election in 2020.
But the Democratic nominee rejects comparisons to Trump as a false equivalency, saying she acknowledged Kemp's victory and never sought to overturn the results.
Driving the news: Earlier this week, Georgia surpassed 1 million early votes cast — about double the total votes reported at the same time in 2018. But "more people in the water does not mean there are fewer sharks," Abrams has argued.
Republicans cite turnout and registration numbers as evidence that Democrats' arguments have no merit.
What they're saying: "Don't fall for any politically driven stories of either voter fraud or voter suppression," Secretary of State Brad Raffensperger said Tuesday. "Follow the data."
Republican Gabriel Sterling, Georgia's interim deputy secretary of state, told Axios the early voting turnout dispels the voter suppression argument.
He also compares Abrams' claims to Trump's voter fraud rhetoric in 2020 and says he's worried she could be laying the groundwork to question the election system's validity — though he said that would be "more difficult for her now" than four years ago.
The other side: "Turnout does not dispel voter suppression. Suppression is about barriers to access," Abrams told reporters this week, pointing to the election law Georgia Republicans passed last year over Democratic opposition.
SB 202 removed voters' ability to submit an absentee ballot request entirely online by requiring a pen and ink signature, restricted access to absentee ballot drop boxes compared to 2020, and halved the window during which absentee ballots can be requested and submitted.
Abrams' campaign manager Lauren Groh-Wargo says the campaign hasn't made the same investments in absentee turnout that it did in 2018 because of new restrictions on the ability of third-party groups to send out pre-filled absentee ballot applications.
2. The world's biggest cocktail party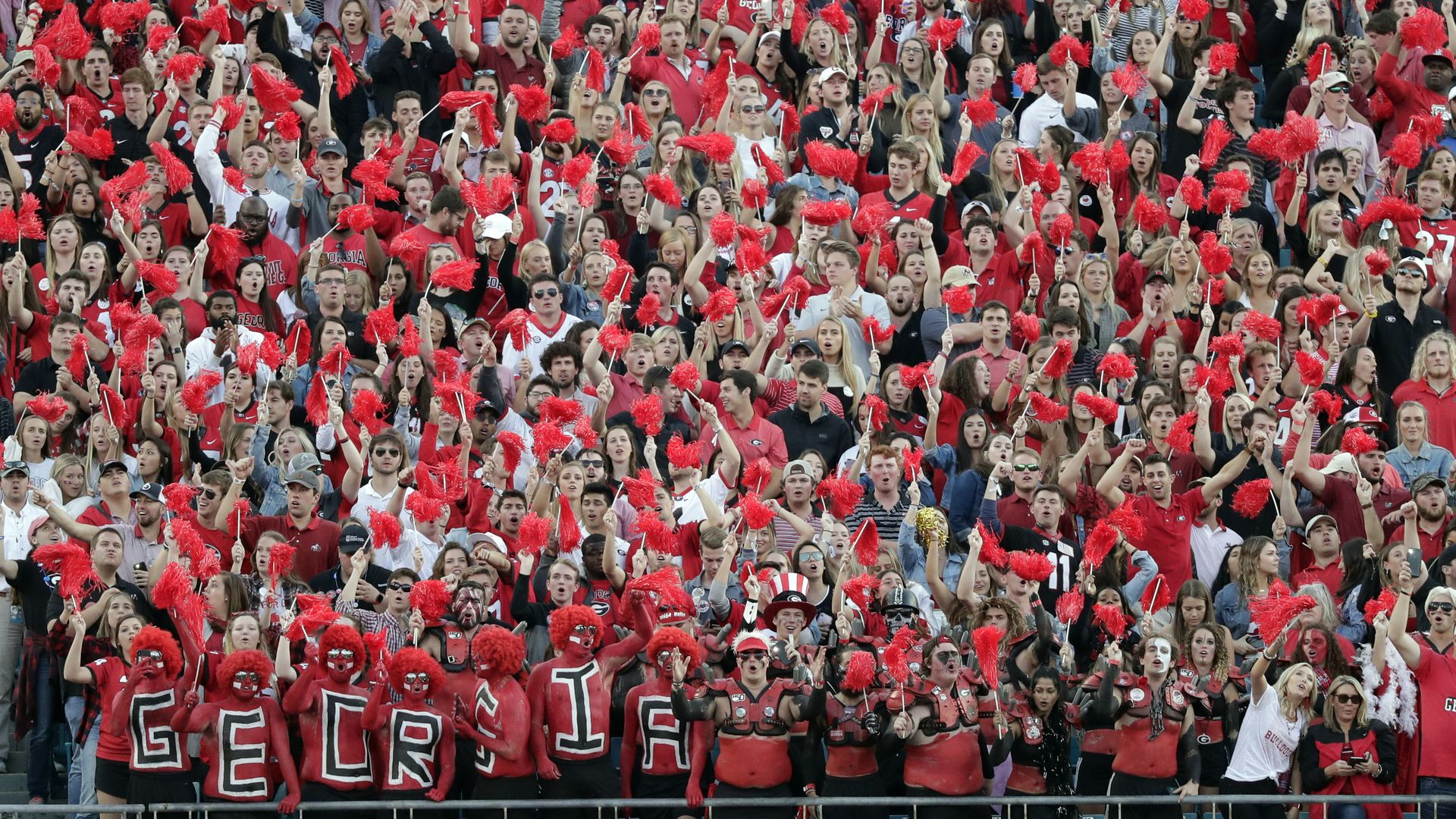 The bars are stocked, the Dawgs are hot and the weather should be just right for the 100th Georgia-Florida game.
And yes, we say 100th. Florida can disagree all it wants and say it's actually the 99th meeting, but here at Axios Atlanta, we follow two things: AP style and the UGA version of this story.
Why it matters: It's the World's Largest Cocktail Party, a nearly weeklong affair that started earlier this week when RV City began to fill up in Jacksonville, Florida, where the game's been held since 1933.
On the field: Georgia is the undisputed top team in the country (say that again) and Florida is having another down year, so this doesn't seem as tense as the cocktail-glass-smashing contests against Steve Spurrier and Urban Meyer.
One more civic-minded way to celebrate: As always, a party known as "Frat Beach" is descending upon St. Simons Island — and as always, the locals there want police to do a better job managing conduct.
If you'd like to help clean up the beach, Keep Golden Isles Beautiful is asking for help starting at 7:30am Saturday, the Brunswick News reports.
3. 📆 Halloweekend events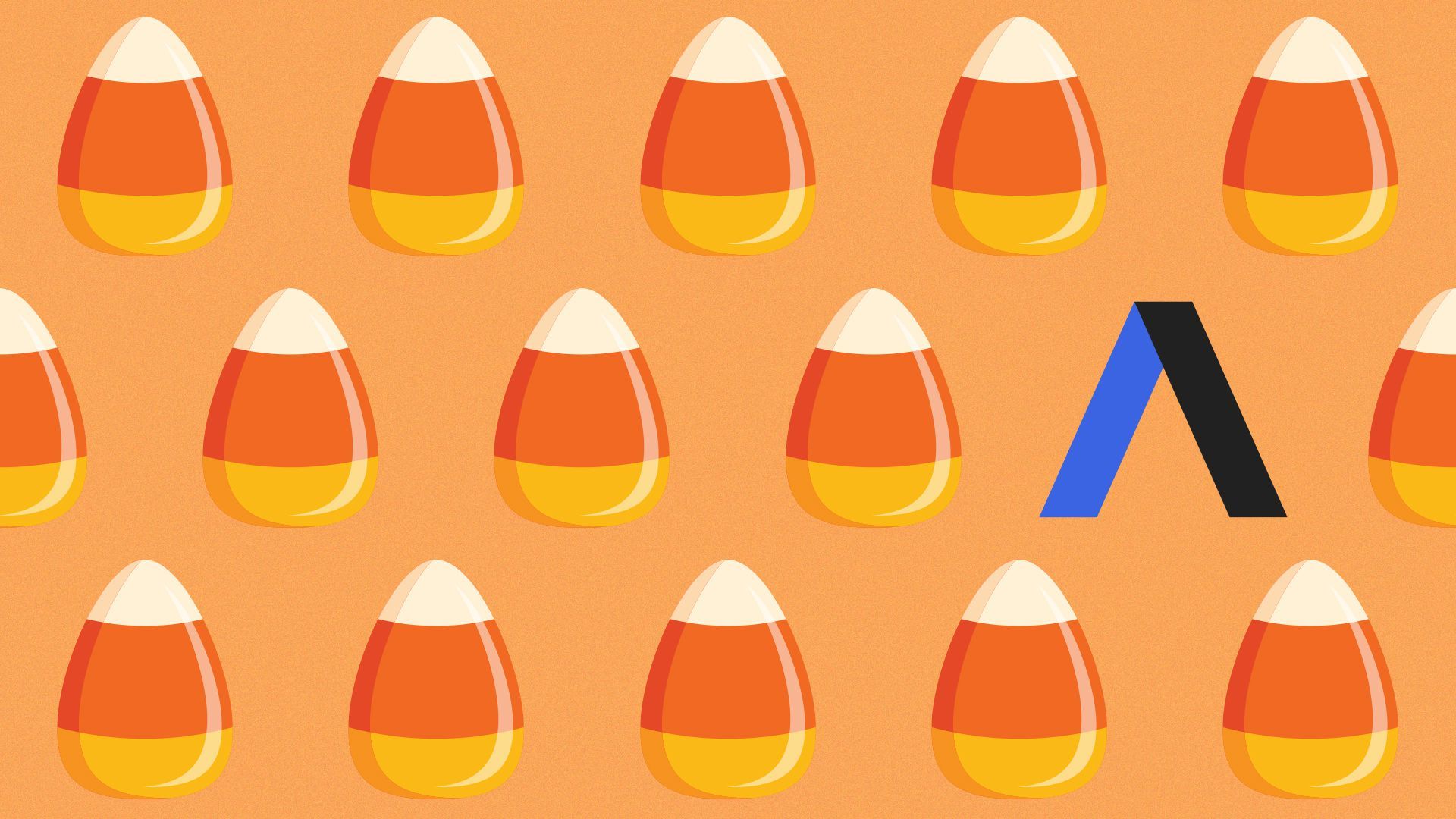 4. Five-ish points: Bowen Homes project takes shape
😟 Nearly two dozen detainees died last year in five of Georgia's largest jails. Many of those deaths can be attributed to overdoses, suicides and other medical causes, an investigation by the Atlanta-Journal Constitution found. (🔒)
🏘️ The Atlanta Housing Authority's board has chosen the master developer to redevelop the site of the former Bowen Homes public housing project. (Saporta Report)
🐍 The Georgia Department of Natural Resources has restricted ownership of several types of pythons, and anyone who owes these targeted pets has 12 months to register them with the state. (The Current)
Stop by to see who's hiring
1 photo to go: Axios Atlanta Office Hours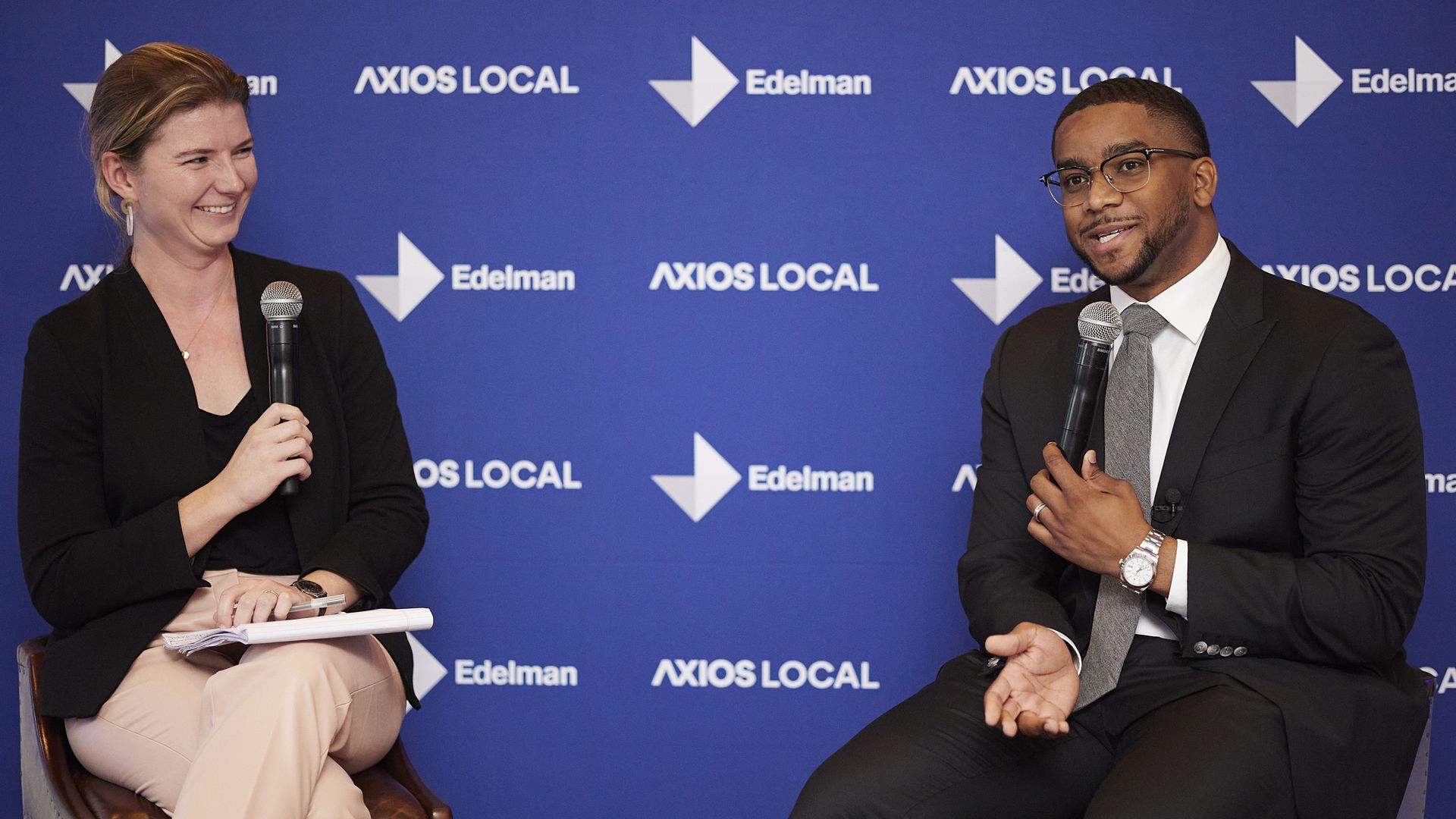 Thank you to everyone who joined us last night for Axios Atlanta's inaugural Office Hours event. We hope you had as much fun as we did.
Didn't make it? No worries! Expect many more events in the weeks and months to come.
🎻 Emma is seeing the Turnpike Troubadours tomorrow and very excited about it.
🙌🏽 Kristal enjoyed meeting everyone who came to our first Office Hours event.
🙀 Thomas followed up last night's Office Hours with a visit to Netherworld. The scariest part: the drivers on I-20.
This newsletter was edited by Jen Ashley and copy edited by Alex Perry.