Axios AM
December 23, 2018
☃️ Good Sunday morning. It's Christmas Eve eve.
David Hogg, leader of the Parkland survivors, tweets that he'll "be attending Harvard in the fall with a planned major in Political Science."
1 big thing: Trump's Clinton defense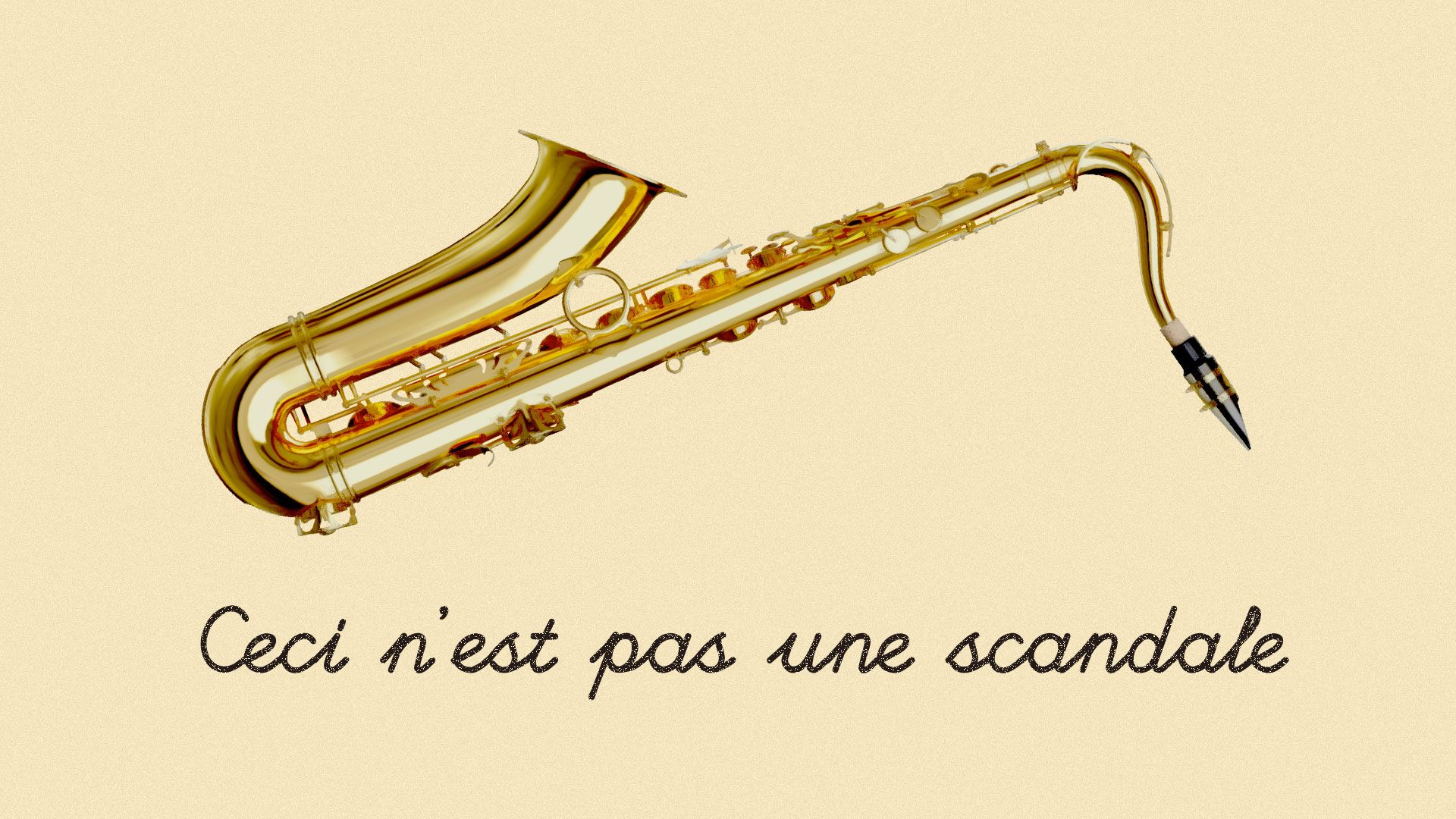 Floating possible future defenses, Rudy Giuliani is invoking Republican overreach against Bill Clinton in arguing that President Trump's use of hush money during the campaign is "a non-crime."
The comparison, Giuliani told me, is "an extraordinary intrusion into what we regard as our private lives."
"The law says that if there's another purpose [for the payment], it's not a campaign contribution," Giuliani said. "Here, the purpose was to protect you against you against your wife. Protect her from embarrassment. Protect your family from embarrassment. Protect your business from embarrassment."
"Members of Congress use campaign funds to settle harassment claims," Giuliani added. "They're going to be the ones to impeach him?"
Giuliani recalled that he was the Republican mayor of New York when House Republicans impeached Bill Clinton in 1998. He thought that his party was making "a critical error" by making it a partisan issue.
"Bill Clinton used it very well against us," Giuliani said. "We ultimately got killed [politically], and should have."
Giuliani said the Trump hush money issue is "less serious," because Clinton "committed a definable crime," perjury.
Giuliani argues that Michael Cohen's "payments to Stormy Daniels and Karen McDougal, whether the president knew or didn't know, there's nothing illegal about them."
Giuliani said a closer comparison than Clinton is the case of former Democratic candidate John Edwards, who in 2012 was cleared of corruption charges after he used campaign funds to hide an affair.
"He didn't want his wife to know," Giuliani said. "'He didn't want [Rielle Hunter] to go public and embarrass him. All those reasons exist in the Trump situation."
Fact/reality check: Federal prosecutors say Trump directed illegal payments to ward off a sex scandal, and many experts believe he knowingly violated campaign-finance law.
Giuliani describes the investigation as concentric circles, starting with collusion, then moving to obstruction, on to campaign finance and now "prior business deals."
"We're now three degrees of separation from collusion, and we ain't found a crime yet," he said. "This is an investigation of a man in search of a crime, and they haven't found one."
"When a man becomes president, he shouldn't be subject to a review of his entire life."
2. Shutdown to last past Christmas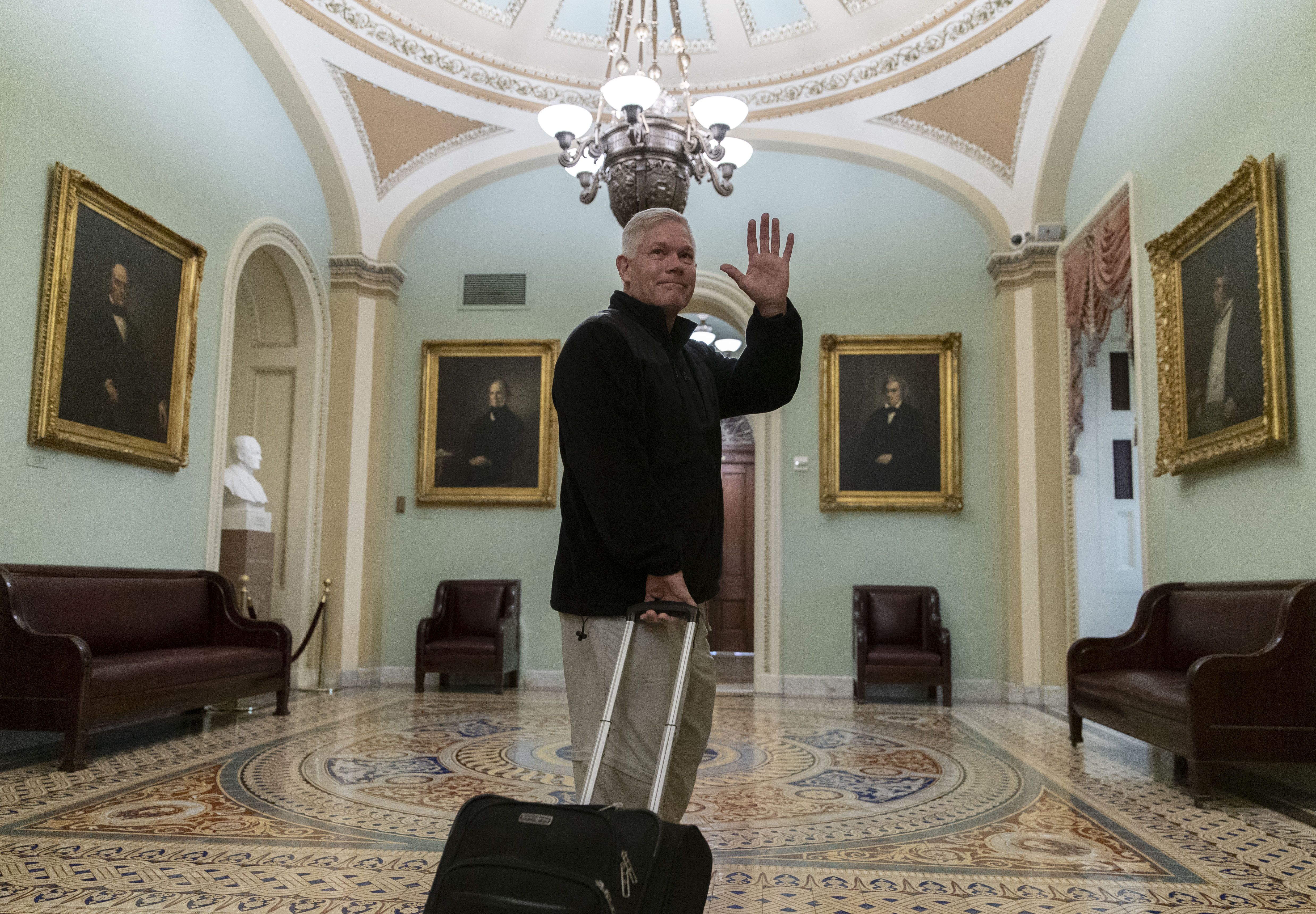 "Winter has come," a Republican lobbyist texted me dejectedly.
On the first day of the partial government shutdown, the House and Senate adjourned past Christmas, with lawmakers subject to 24-hour recall.
"[E]ven a temporary measure to keep the government running while talks continued seems out of reach until the Senate returns for a full session Thursday," Dec. 27, AP reports.
President Trump will stay at the White House through Christmas. First Lady Melania Trump will return from Mar-a-Lago, where they had planned to spend 16 days.
As an indication of how negotiations are going, Trump had lunch with lawmakers in the residence yesterday to discuss border security — but only with Republicans. (On a conference call with reporters, a senior administration official wouldn't say whether Dems were invited.)
Shortly before Senate Majority Leader Mitch McConnell adjourned the Senate yesterday afternoon, there was a meeting that included Senate Democratic Leader Chuck Schumer and Vice President Mike Pence.
A Schumer spokesman said: "The Vice President came in for a discussion and made an offer. Unfortunately, we're still very far apart."
Be smart: Neither side seems to have, or see, an endgame.
Axios' Caitlin Owens, in touch with Hill officials from both chambers and both parties, emails: "Both sides are trying to prove a point. And if they give in, they obviously face the wrath of their bases."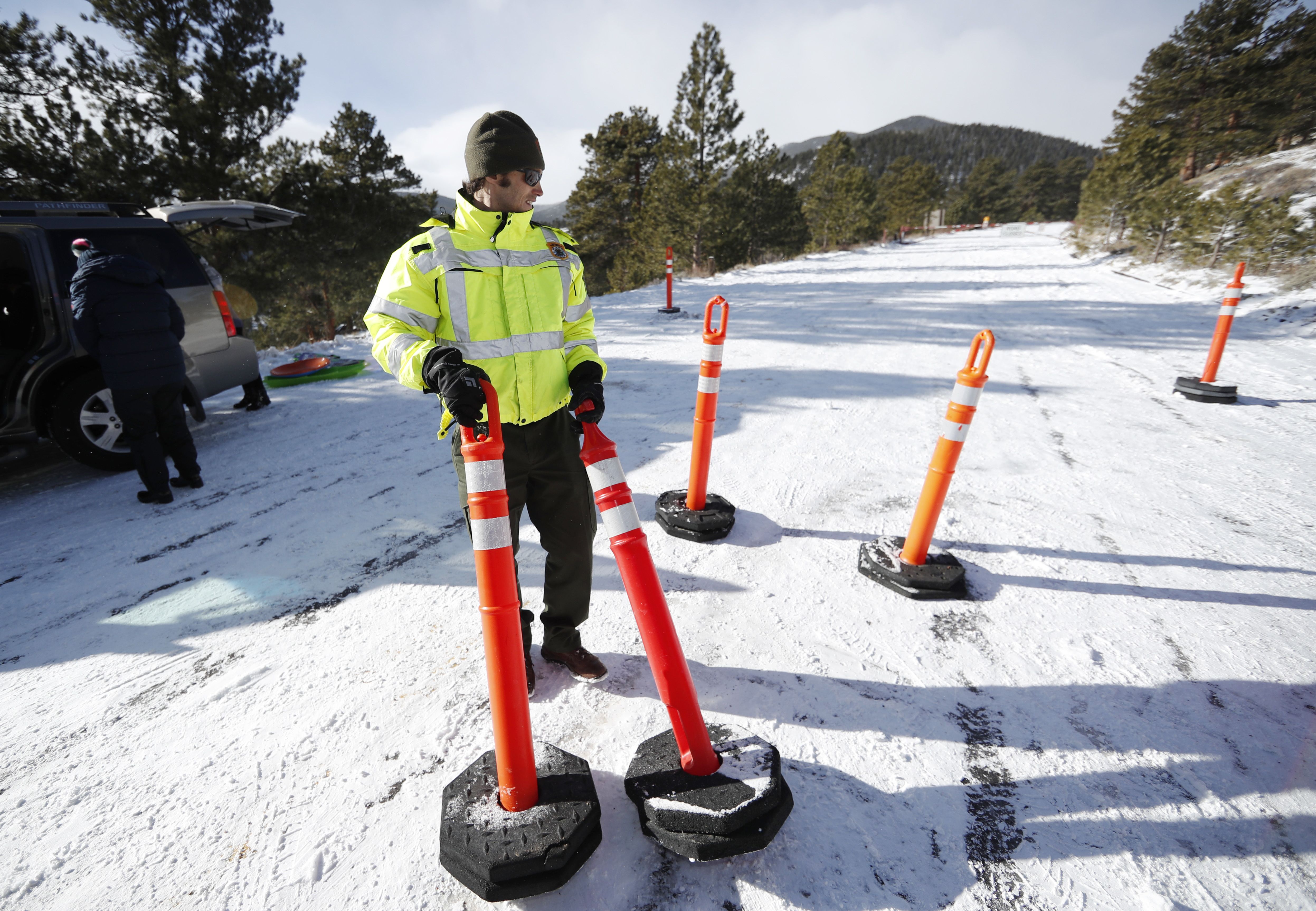 3. Trump fears being turned into Hoover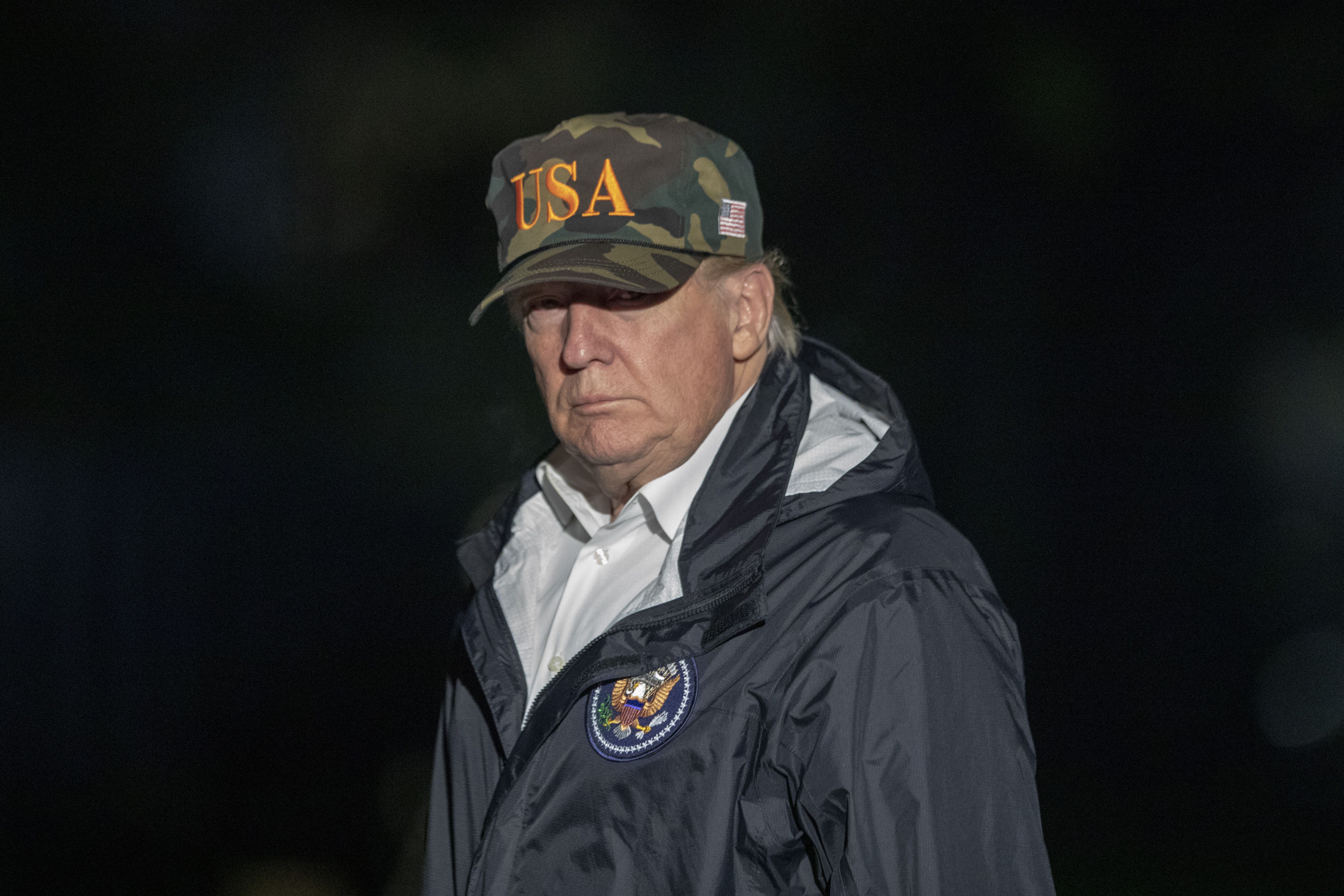 The day after a New York Times editorial suggested President Trump is having a breakdown, White House correspondents Peter Baker and Maggie Haberman go deep inside the West Wing as he approaches two years:
"In recent days, Mr. Trump has asked aides whether he can fire Jerome H. Powell, the Fed chairman he appointed, telling advisers that Mr. Powell will 'turn me into Hoover,' a reference to the Great Depression-era president."
"I'm doing great, but it's a war every day," Trump has said to aides as he scanned headlines. "Why is it like this?"
"He regularly curses at [his staff], some say."
"Even his humor can be abrasive. When Larry Kudlow, his economics adviser, returned after

a heart attack

this year, the president ribbed him in front of aides. 'Larry, you're here six weeks and you had a heart attack?' Others laughed uncomfortably."
"[T]he president has told associates he feels 'totally and completely abandoned.'"
"Trump's relationship with his children has grown more removed."
"[H]e feels he does not have a friend in the White House."
Save this tape: "He has privately told associates that he is glad Democrats won the House in last month's midterm elections, saying he thinks that guarantees his re-election because they will serve as a useful antagonist."
P.S. "Brett McGurk, the U.S. envoy to the international coalition fighting the Islamic State, has resigned in protest of President Trump's decision to abruptly withdraw U.S. troops from Syria." (WashPost)
4. Pic du jour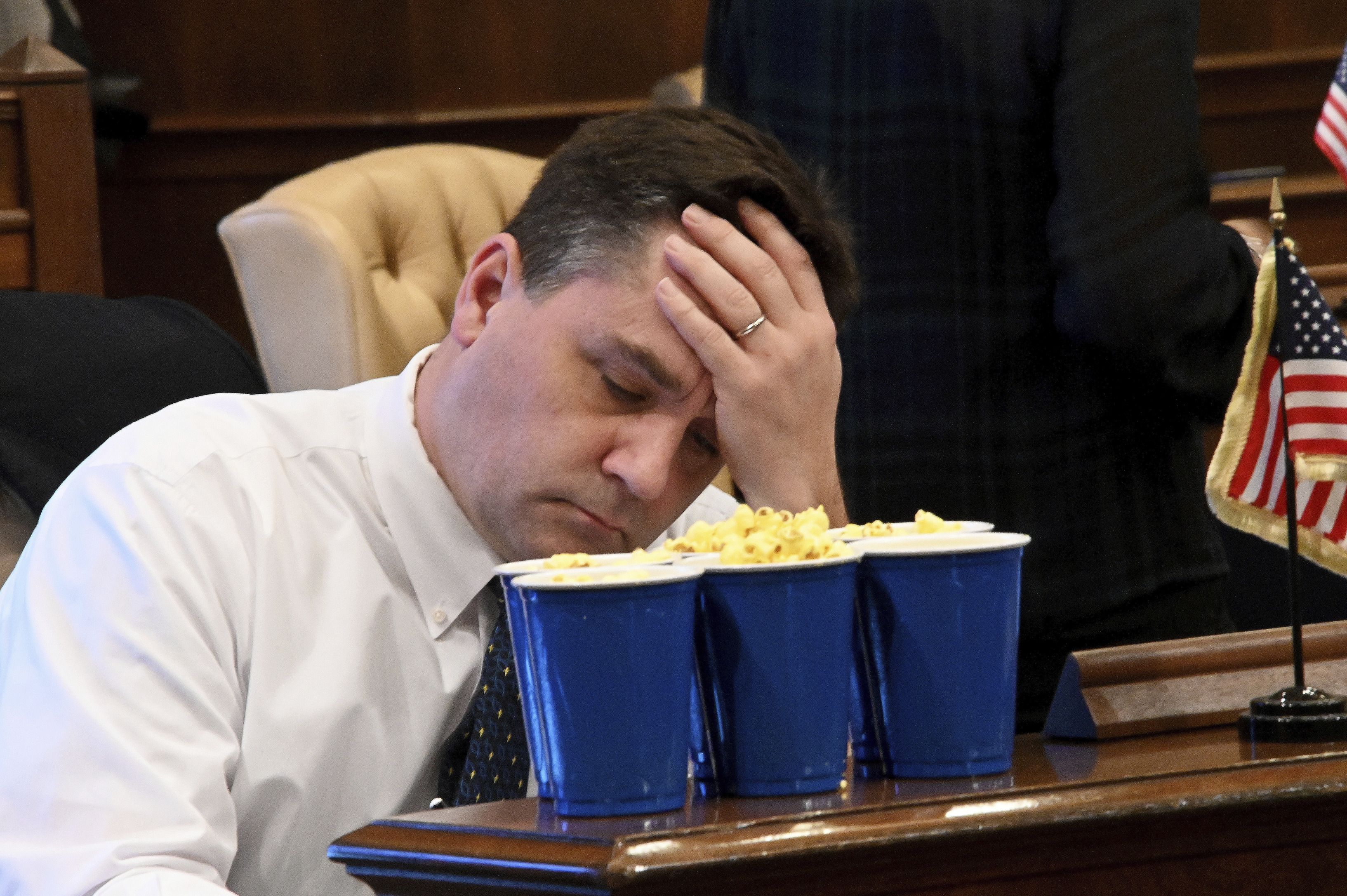 Michigan state Sen. Pat Colbeck (R) was stocked up with popcorn as he faced a long night Thursday on the last day of the lame-duck session.
"LANSING, Mich. (AP) — Michigan Republicans voted early Friday to toughen rules for ballot drives and to give themselves the authority to intervene in court cases, capping a contentious post-election legislative session that critics blasted as diluting the power of voters and incoming Democratic officeholders."
5. "It is really the red line"
What's new: President Trump "has at least twice in the past few weeks vented to his acting attorney general, angered by federal prosecutors who referenced the President's actions in crimes his former lawyer Michael Cohen pleaded guilty to," CNN's Laura Jarrett and Pamela Brown report.
"Trump was frustrated, the sources said, that prosecutors Matt Whitaker oversees filed charges that made Trump look bad."
"None of the sources suggested that the President directed Whitaker to stop the investigation, but rather lashed out at what he felt was an unfair situation."
Why it matters, from an email to Axios by MSNBC analyst Matt Miller: "It is Trump's worst intervention at DOJ since he took office. Far worse than his interventions with Comey. He is both a subject of this investigation ... and he's pressuring an official he hand-picked and whose entire future depends on him."
"It is really the red line. But I think people have gotten so used to him doing inappropriate things with DOJ that they don't even recognize it."
6. How Brits tamed the rogue drones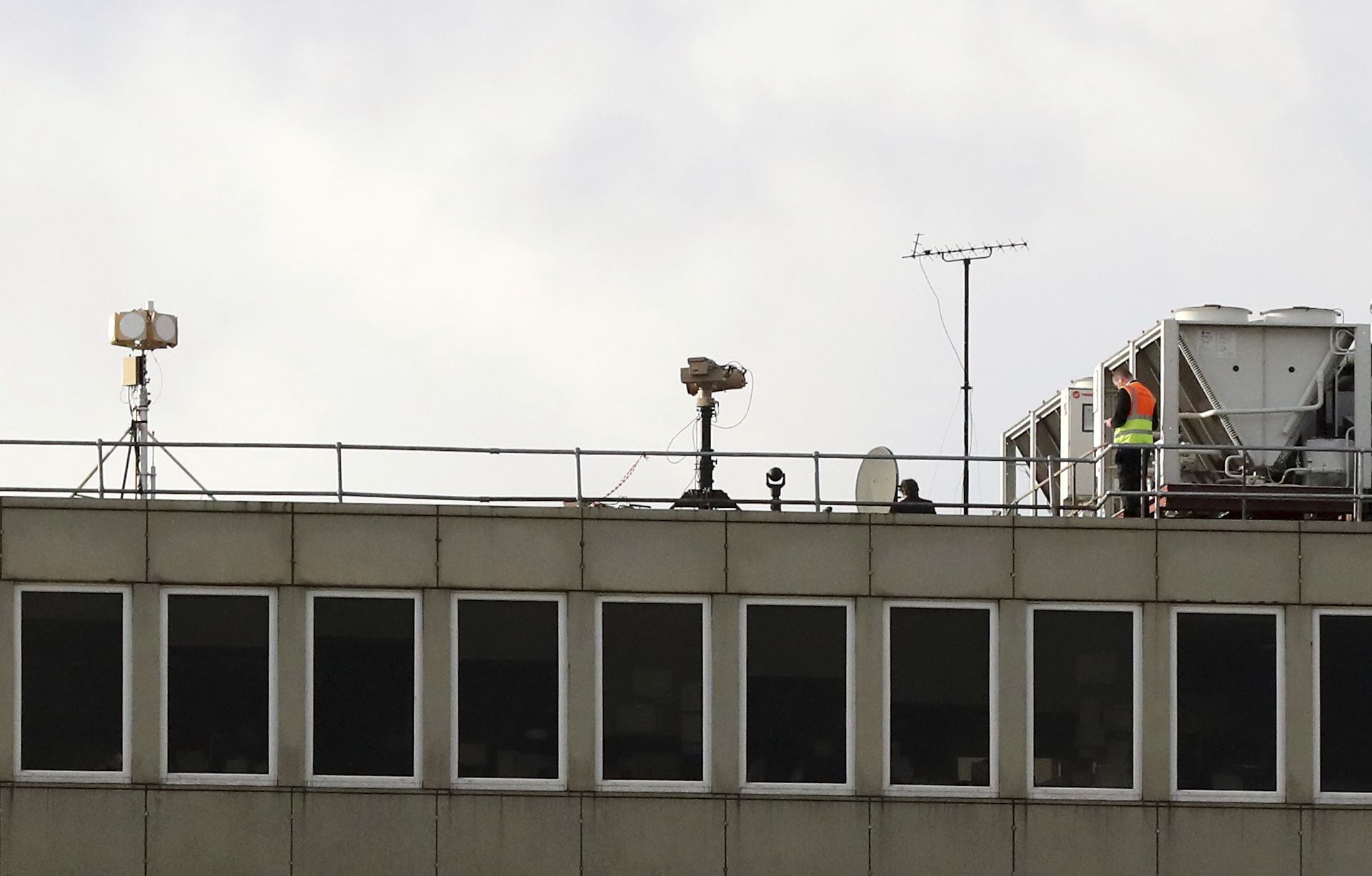 "Police used 'military grade' equipment [that is commercially available] to defeat ... the drone incursion which sparked three days of chaos at Gatwick Airport," The Daily Telegraph of London reports:
Drone detection device: "Gatwick deployed Metis Aerospace's Skyperion, counter drone system ... The device can ... track the drone's operator, in theory allowing authorities to trace the drone pilot. ... The equipment takes minutes to set up and can track an in-flight drone from about three miles away in seconds. ... Detection equipment attempts to locate a controller by 'triangulating' the signals between the controller.
Drone tracker: The Falcon Shield counter-drone system "consists of two cameras, one for infra-red night-time detection and the other, smaller lens for regular daytime observation. ... Falcon Shield claims to be able to take control of a rogue drone and land it safely if need be."
Drone jamming device "to disrupt the signal between the ground operator and the drone. ... Experts describe [the jammer] as like using a huge blast of targeted noise to block the signals between the controller and the drone."
"Authorities had placed Army and police snipers around the perimeter of the airport and had hoped to shoot the drone down or else trace it back to its operator."
Breaking: "British police [today] released a man and a woman who had been arrested in connection with the drone incursions ... Sussex police said ... the two had cooperated with police and were no longer considered suspects." (AP)
7. How Reid Hoffman sees the future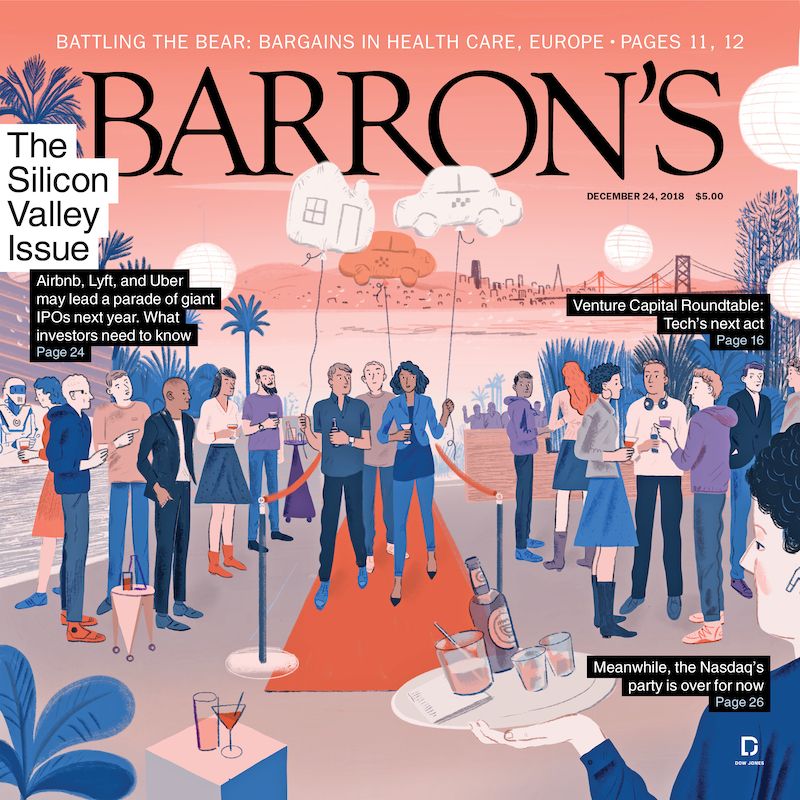 Reid Hoffman — co-founder of LinkedIn, Greylock partner and co-author of the new "Blitzscaling: The Lightning-Fast Path to Building Massively Valuable Companies" — joins a venture-capital roundtable for Barron's:
"You can usually tell when a company is really getting ready to go public because they hire a public-company chief financial officer 12 to 24 months beforehand."
"In addition to getting liquidity, companies frequently use IPOs ... to have a debutante moment. When you come public, there is a whole bunch of press oriented toward you. But if you have a suck-all-the-oxygen-out-of-the-room political fight [in 2020], that could pose challenges for the debutante feature of going public."
"People think cloud computing is already big, so they move on. But combining multiple sources of data with VR and AI techniques has stunning implications. Would you rather have your average radiologist or a trained AI program read your films? This transformation is just beginning."
"Moore's Law is coming to space. We are going to see a revolution in space. We could see manufacturing in space, and maybe on Mars. At the moment, this sounds like science fiction. It's not usually talked about much, unlike AI and biotech. I have invested in a satellite propulsion company, Apollo Fusion."
8. A crush of crèche crime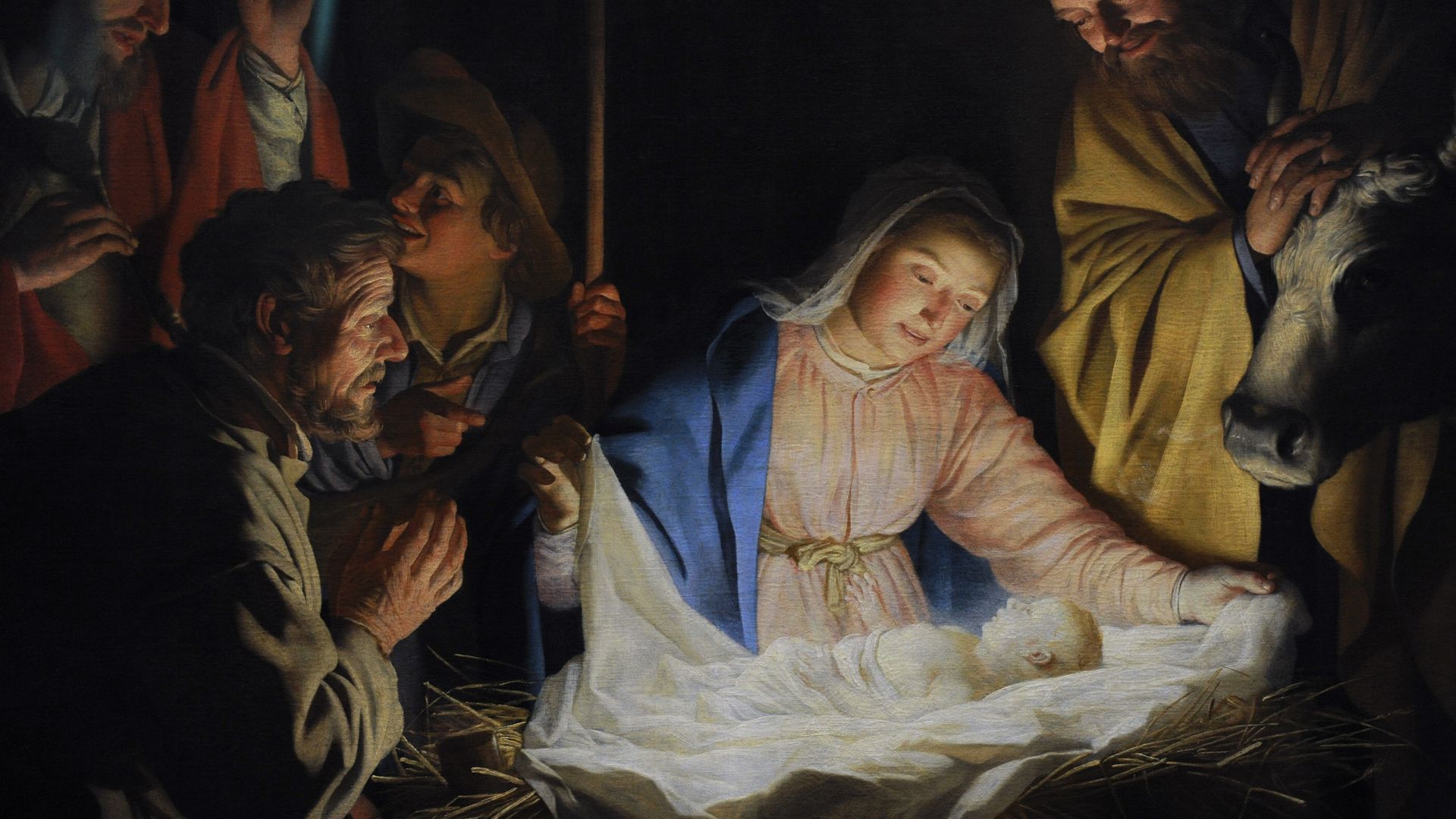 "How to Keep Baby Jesus in the Manger? Bolts, Cameras and Tethers ... As thefts at nativity scenes rise, communities are turning to elaborate security measures," the N.Y. Times' Mitch Smith reports from Bethlehem, Pa.:
"[M]anger larceny, in glaring violation of the Eighth Commandment, is also part of a

sad national trend

."'
"This year, thieves have raided Nativity scenes in Tennessee, West Virginia, Minnesota and plenty of other places, and made off with Jesus figurines (and sometimes Mary and a donkey, too)."
"The episodes, which have rattled Christian communities, have become so common that the owners of holiday displays have bolstered security. On church lawns and in downtown parks, baby Jesus is back in his manger, but often with a security camera rolling and a tether securing him to the ground."
"Some places have gone so far as to

equip figurines with GPS devices

."
9. LeBron slams NFL owners
LeBron James, star of the NBA's L.A. Lakers, was critical of NFL owners Friday night during HBO's "The Shop" (conversations among athletes and celebrities in a barber shop), saying they have a "slave mentality," per ESPN.
"In the NFL they got a bunch of old white men owning teams, and they got that slave mentality ... And it's like, 'This is my team. You do what the f--- I tell y'all to do or we get rid of y'all.'"
"The players are who make the ship go. We make it go. Every Sunday, without Todd Gurley and without Odell Beckham Jr., without those players, those guys, there is no football. And it's the same in the NBA."
"The difference between the NBA and the NFL, the NBA is what we believe he [a player] can be — the potential," James said.
"In the NFL, it's like what can you do for me this Sunday, or this Monday or this Thursday, and if you ain't it, we moving on."
"I'm so appreciative in our league of our commissioner," James said, referencing the NBA's Adam Silver.
""He doesn't mind us having ... a real feeling and to be able to express that. ... As long as we are doing it in a very educational, nonviolent way, then he's absolutely OK with it."
10. 1 deck thing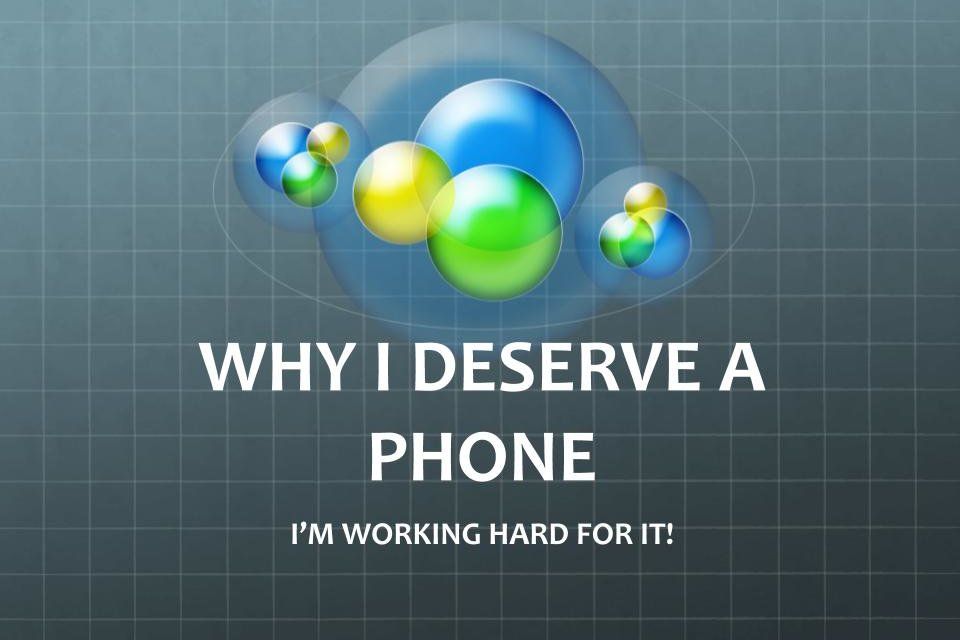 A new way kids manage their parents: awesome PowerPoint presentations making the case for what they want — N.Y. Times' Katherine Rosman:
They've been used to make the case for a puppy, a country house, and a Christmas list that includes record albums, Puma sneakers, posters and slippers
"School projects routinely call for students to create and display slide shows, so they're comfortable with the technology."
"And maybe parents are amused, and more open to saying yes, when seeing their children doing the ho-hum, middle-aged task of calling a meeting to

show off a deck

, as working stiffs like to say."
Behind the music: The article was inspired by the reporter's 10-year-old daughter, Ella Ehrlich, who asked her parents "to sit down and turn our chairs to face the family computer that sits on the kitchen counter. She asked us not to interrupt her until her presentation was complete."
"The title page read, 'Why I Deserve a Phone.'"
"Slide Two appeared with the headline, 'MY CHORES. ... Chores? More like blessings!' ... Examples included: 'I reorganized my drawers WITHOUT HELP' ... and 'I am making my own bed.'"
"Next, Ella laid out her case for why a 10-year-old with very few people to call needs a phone. In a slide labeled, 'HORROR STORY,' Ella imagines getting a bellyache at school."
That was followed by "ANOTHER HORROR STORY" and "HORROR STORY CONT'D"
The upshot: "Her dad and I punted, telling her that before we make a decision, she needs to create a second presentation that explains what rules of limited screen time she would impose upon herself."'
"She agreed to work on it over her winter break."