Good Saturday morning. Don't forget to spring ahead — and get to March Madness "Selection Sunday" an hour sooner.
https://www.axios.com/newsletters/axios-am-fcbd4d69-6ad1-43f5-a3fd-fbdc1ae50e6c.html?chunk=0#story0
1 big thing: Swirl and words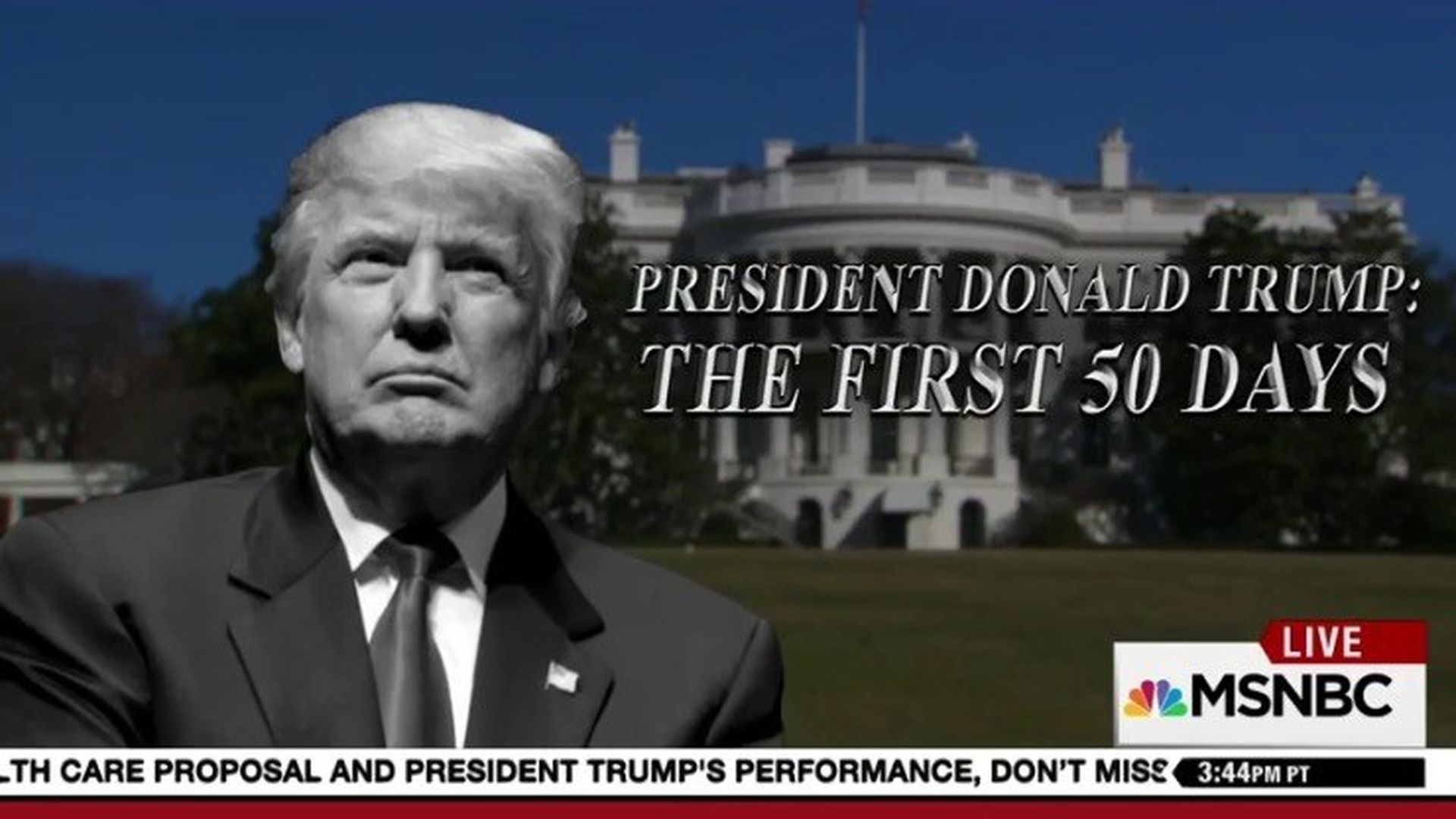 I was a guest on the final segment of Greta Van Susteren's MSNBC show last night, along with historian Michael Beschloss. The three of us sat at her anchor desk and, along with the audience, watched a dizzying day-by-day montage of President Trump's first 50 days, deftly edited by Doug Maio.
Day 1: "carnage" ... Day 12: Gorsuch ... Day 14: Arnold ... Day 16: "so-called judge" ... Day 20: Nordstrom ... Day 30: Sweden ... Day 40: "The time for trivial fights is behind us" ... Day 44: wiretapping ... Day 50: jobs.
You can watch it here, and it's worth four minutes of your life: Events catapult past so fast that freeze-frame moments are more valuable than ever.
The Beschloss sum-up: "He has played to his base."
What struck me most was the swirl of words and irrelevancies that drove these seven weeks — the lack of a clear, linear march to durable accomplishments, or patient, intentional moves to elevate an unsettled national mood that's ripe for a reset.
I understand the in-the-moment advantages of the shiny-object school of governing. But it's cotton candy — not steak or vegetables or even green juice.
What's left after 50 days or 100 or 1,462 (four years) or 2,923 (eight years)?
Like an athlete or novelist, you gotta have the clock in your head: What time is it?
A Washington pillar who gets the game better than anyone sent me a note that said: "Motion is not movement."
Four perfect words for running your life, your business, or the free world.
https://www.axios.com/newsletters/axios-am-fcbd4d69-6ad1-43f5-a3fd-fbdc1ae50e6c.html?chunk=1#story1
2. A perfect candidate?
An astute Democrat, contemplating the first 50 days: "The American people are going to need a nap soon. A good candidate in '20 would be solid, stolid, reassuring and calm."
"Someone with the moral authority and biographical bona fides to treat Trump like a hyperactive and naughty child. Or a slightly disturbed patient. More knowing glances to the audience and 'There, there, Donald' than hyperbolic overreaction."
https://www.axios.com/newsletters/axios-am-fcbd4d69-6ad1-43f5-a3fd-fbdc1ae50e6c.html?chunk=2#story2
3. Trump boots celebrity prosecutor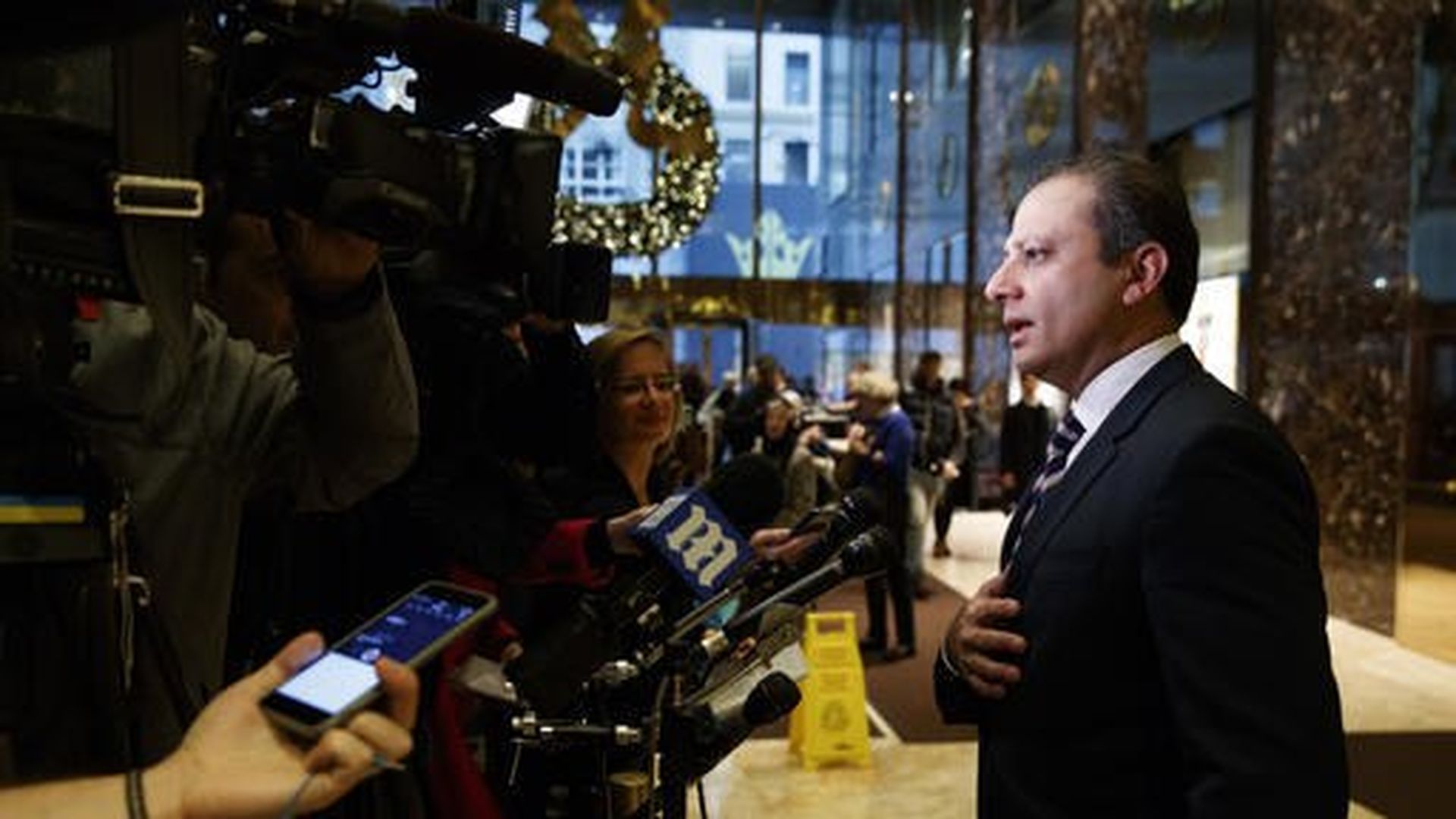 Friday afternoon is a textbook time to announce that you're seeking the resignations of 46 U.S. attorneys who were holdovers from the previous administration.
The N.Y. Times popped the shocker: Among them was Preet Bharara, the federal prosecutor for Manhattan, who had "made a name for himself as one the nation's most aggressive and outspoken prosecutors of public corruption and Wall Street crime."
Per The Times' Ben Weiser and Willie Rashbaum: "In past presidential transitions, the storied office [Southern District of New York], long known to be so independent of Washington that some people referred to it as the Sovereign District of New York, has in large measure moved forward unaffected by politics."
After meeting with the president-elect at Trump Tower on Nov. 30, Preet had told reporters: "We had a good meeting. I said I would absolutely consider staying on. I agreed to stay on."
A Washingtonian reads between the lines: "Preet is a surprise and it shows that Sessions is strong."
A New Yorker explains: "The danger here is that if a Trump-appointed U.S. attorney brings a case against [Mayor Bill] de Blasio, de Blasio will argue to both the public and the jury that the prosecution is politically motivated payback for standing up to Trump."
"No one in the history of that job was as aggressive in taking on political corruption as Preet. He has helped change the political culture in New York for the better."
https://www.axios.com/newsletters/axios-am-fcbd4d69-6ad1-43f5-a3fd-fbdc1ae50e6c.html?chunk=3#story3
4. Sound bite of the day
Sean Spicer, on yesterday's bullish jobs metrics, which Trump had dismissed as fiction under Obama: "Yeah, I talked to the President prior to this, and he said to quote him very clearly -- 'They may have been phony in the past, but it's very real now.' (Laughter.)" (h/t NYT)
https://www.axios.com/newsletters/axios-am-fcbd4d69-6ad1-43f5-a3fd-fbdc1ae50e6c.html?chunk=4#story4
5. "White House factions at war over trade"
"A civil war has broken out within the White House over trade, leading to what one official called 'a fiery meeting' in the Oval Office pitting economic nationalists close to Donald Trump against pro-trade moderates from Wall Street," according to the Financial Times' lead front-page story, by Shawn Donnan and Demetri Sevastopulo in D..C.:
"[T]he bitter fight has set a hardline group including senior adviser Steve Bannon and Trump trade adviser Peter Navarro against a faction led by Gary Cohn, the former Goldman Sachs executive who leads Mr Trump's National Economic Council.
"[P]eople dealing with the White House said Mr Navarro appeared to be losing influence in recent weeks. But during the recent Oval Office fight, Mr Trump appeared to side with the economic nationalists, one official said."
"Navarro ... was cutting an increasingly isolated figure in the administration. He has been operating with a very small staff out of an office in the Old Executive Office Building adjacent to the White House, while Mr Cohn has been adding staff to his NEC base inside the president's residence itself."
https://www.axios.com/newsletters/axios-am-fcbd4d69-6ad1-43f5-a3fd-fbdc1ae50e6c.html?chunk=5#story5
6. Top Trump players
Bush White House alumni have generally been appalled by the policy apparatus of this administration. But an announcement yesterday was getting high praise from well-connected Republicans.
Treasury Secretary Steve Mnuchin named four counselors to his senior staff, including Justin Muzinich, who'll work on tax reform. Muzinich, in his late 30s, was policy director of Jeb Bush's presidential campaign, has worked for New York investment firms, and taught at Columbia Business School. He graduated magna cum laude from Harvard, and has a J.D. from Yale Law and an M.B.A from Harvard Business School.
A Republican with strong ties to Trumpland told us: "Justin Muzinich is going to be a grappling hook for everybody in this administration who wants to do serious conservative policy. ... Justin will be the seasoned steward and super-connector for conservatives among the business community and on the Hill pushing a muscular, pro-growth agenda."
Mnuchin's other counselors:
Dan Kowalski, who was deputy national policy adviser on the Trump campaign and deputy staff director of the Senate Budget Committee, will focus on the budget, the debt limit and infrastructure finance.
Shannon McGahn, an Ohioan who was staff director of the House Financial Services Committee, will advise on legislative and public affairs.
Craig Phillips, a BlackRock alumnus with a 40-year career in the financial services industry, will focus on domestic finance, housing finance policy and regulatory reform.
P.S. "Mattis: Alone At Top — After 2 months, Mattis is only Trump pick at Pentagon," by AP National Security Writer Bob Burns: "When the Obama administration closed shop in January, only one of its top-tier Pentagon political appointees stayed in place — Robert Work, the deputy defense secretary. He agreed to remain until his successor is sworn in. So far no nominee for deputy has been announced."
https://www.axios.com/newsletters/axios-am-fcbd4d69-6ad1-43f5-a3fd-fbdc1ae50e6c.html?chunk=6#story6
7. Top-ed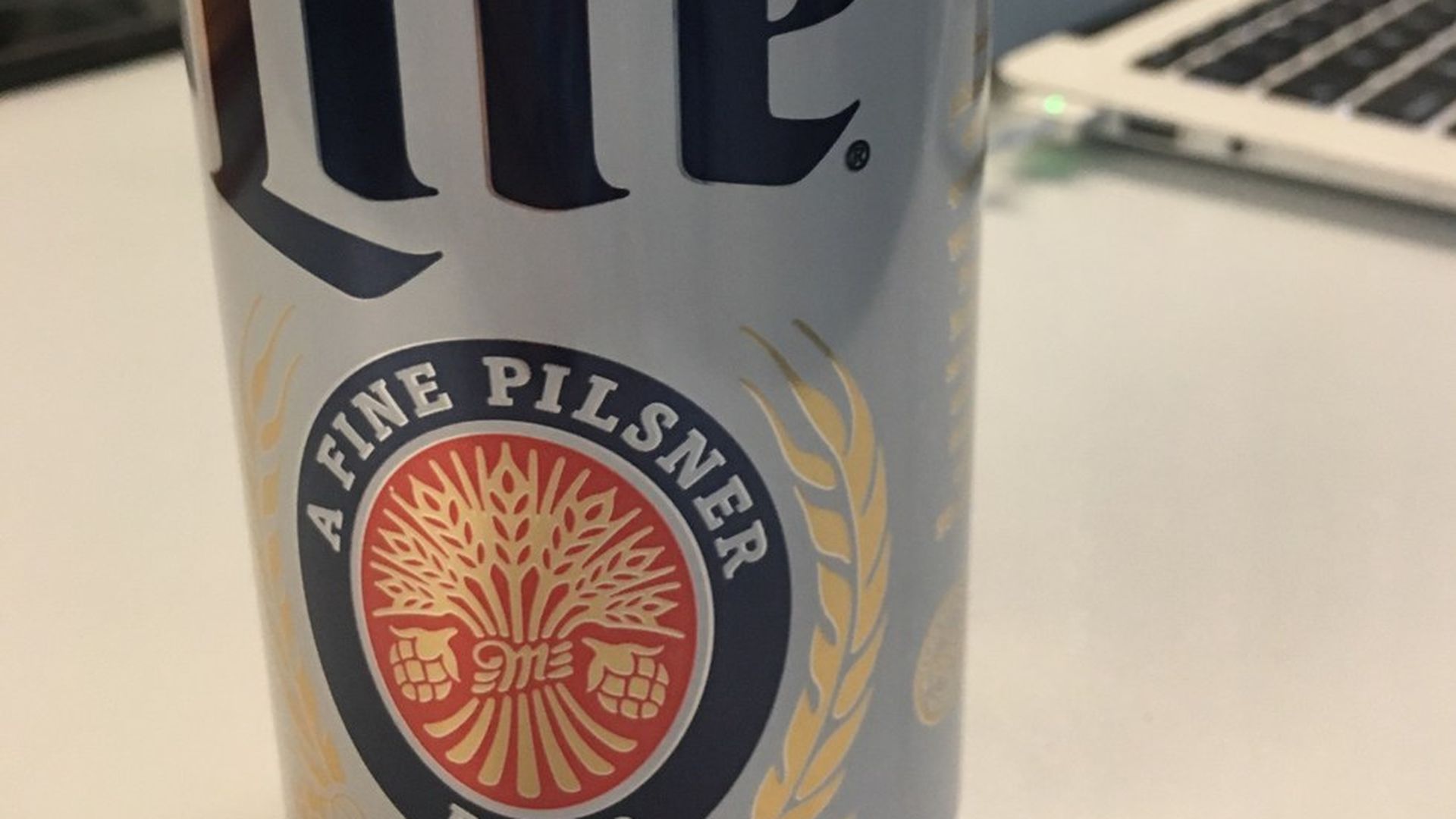 Peggy Noonan column in the Wall Street Journal, "House Republicans Repeat an Obama Error: Like the Democrats in 2009, the majority party's priorities aren't responsive to the moment":
"The GOP's first big legislative endeavor, the repeal of ObamaCare, has been understood as a classic fight between party leadership and the more conservative and libertarian wings ... I wonder if it will not also become a struggle between the leadership and the Trumpian core."
"The new bill lacks an air of appropriate crisis ... We are in the midst of the kind of crises that can do nations in. It is pleasant to chirp, as Speaker Paul Ryan does, of 'choice' and 'competition' and an end to 'paternalistic' thinking on health care. Is it responsive to the moment? Or does it sound like old lyrics from an old hymnal?"
https://www.axios.com/newsletters/axios-am-fcbd4d69-6ad1-43f5-a3fd-fbdc1ae50e6c.html?chunk=7#story7
8. Futurecast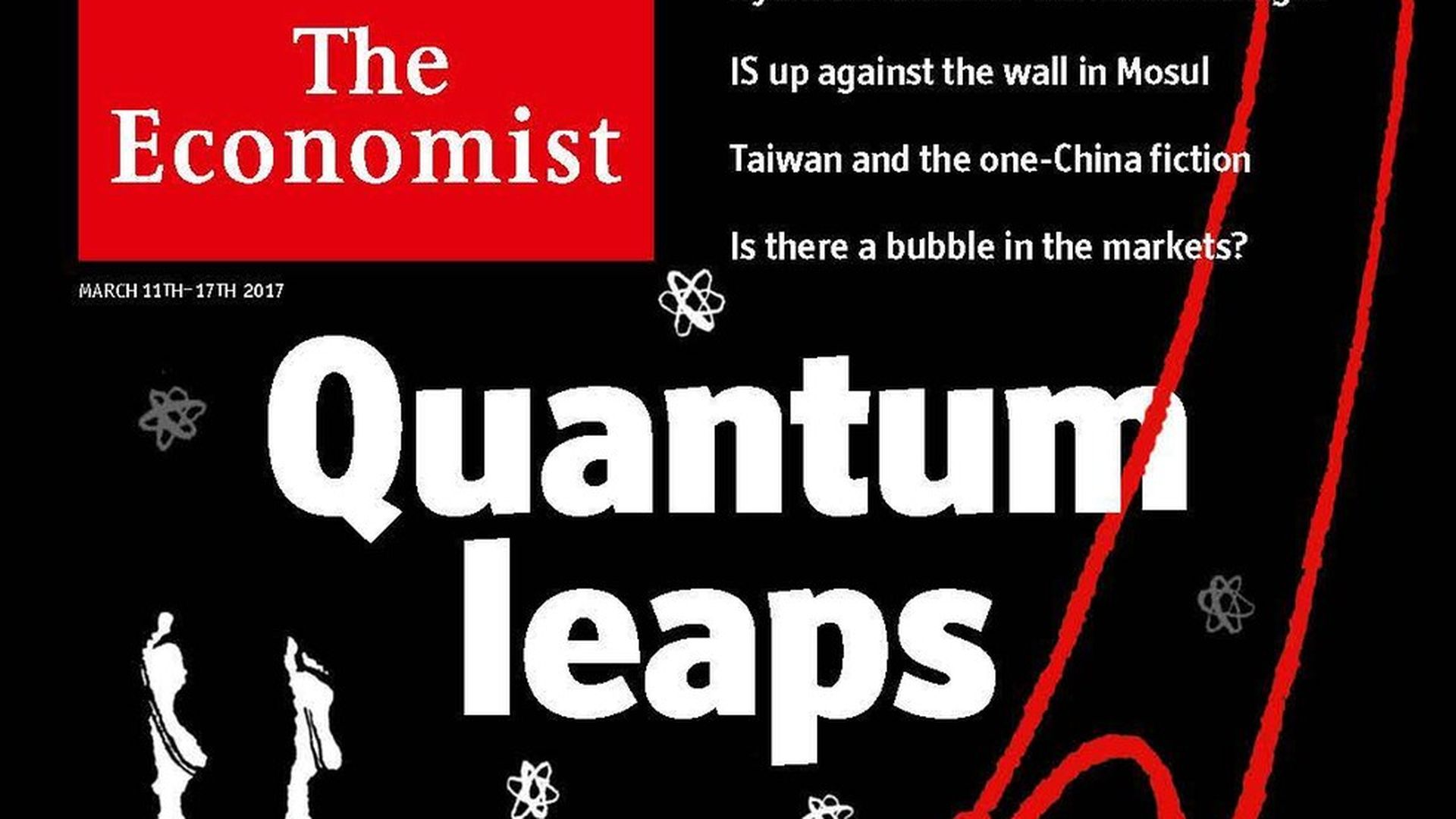 The cover of The Economist is "Subatomic opportunities ... The strangeness of the quantum realm opens up exciting new technological possibilities":
The frontier: "Rather than scale devices down, quantum technologies employ the unusual behaviours of single atoms and particles and scale them up."
Give me an example: "A sensor that can spot hidden nuclear submarines. A computer that can discover new drugs, revolutionise securities trading and design new materials. A global network of communication links whose security is underwritten by unbreakable physical laws.
Why this matters: "Like computerisation before it, this unlocks a world of possibilities, with applications in nearly every existing industry—and the potential to spark entirely new ones."
The landscape: "has much in common with the state of the internet in the early 1990s: a largely laboratory-based affair that had occupied scientists for decades, but in which industry was starting to see broader potential. Blue-chip firms are buying into it, or developing their own research efforts. Startups are multiplying."
https://www.axios.com/newsletters/axios-am-fcbd4d69-6ad1-43f5-a3fd-fbdc1ae50e6c.html?chunk=8#story8
9. Collision of tech, business
Barron's, in its weekly bearish take on Snap (this time comparing it to "Ill-Fated GoPro"), points out that "tech IPOs have all but dried up in recent years":
"There were just 20 such offerings in 2016, the worst year since 2009.
"Now we get to see if the well-received Snap offering is enough to usher in the next wave of IPOs, particularly with big 'unicorns' such as Uber Technologies, Airbnb, Spotify, and Dropbox lurking in the pipeline.
"[T]he good times won't last forever. Eventually the market will correct, suspending IPOs yet again. For all the unicorns planning to go public, it could be now or never."
https://www.axios.com/newsletters/axios-am-fcbd4d69-6ad1-43f5-a3fd-fbdc1ae50e6c.html?chunk=9#story9
1 fun thing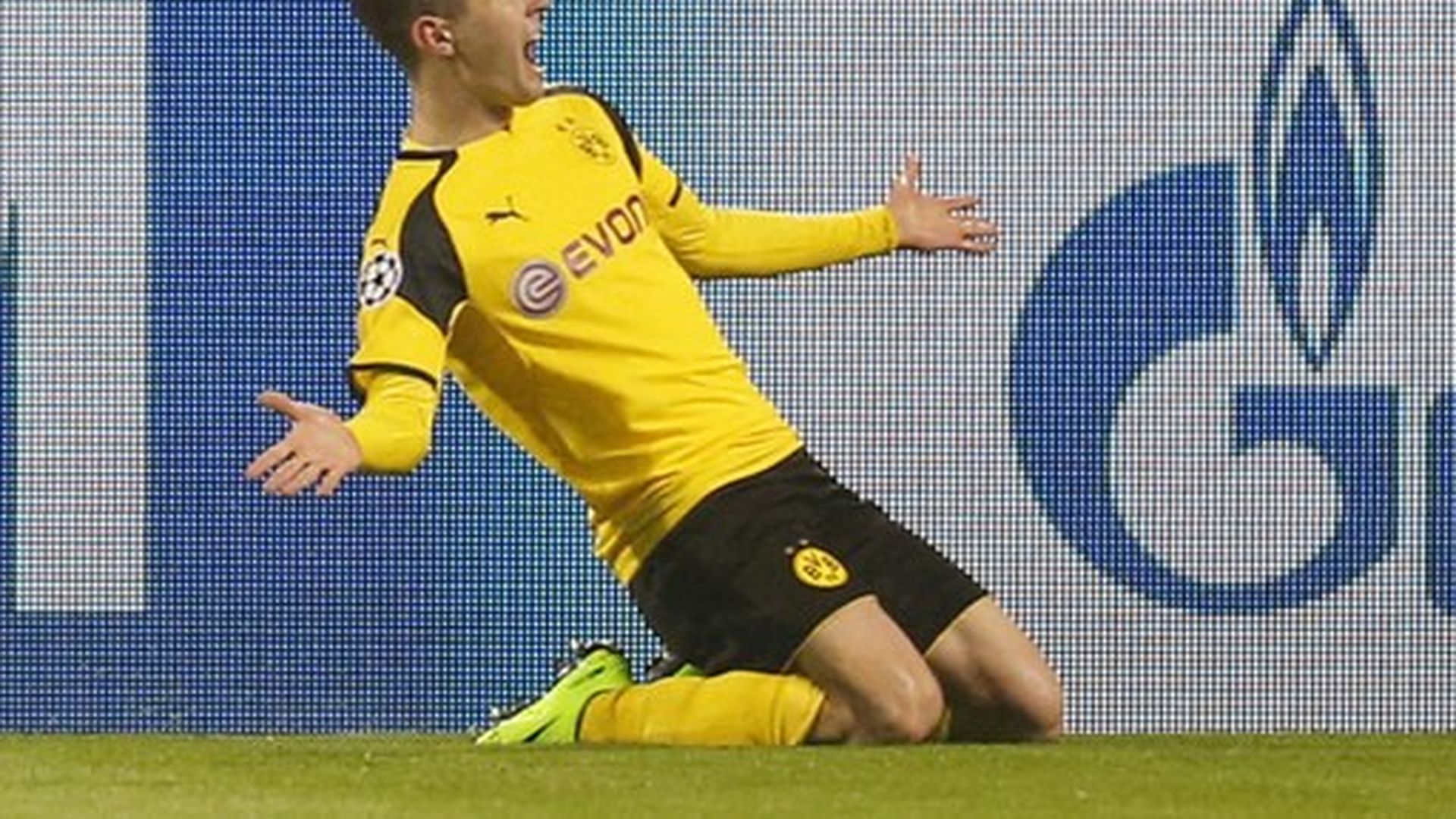 "Is an American Soccer Star Finally ... Happening? Cool American soccer teen Christian Pulisic [age 18] scored in his first Champions League match. U-S-A! U-S-A!" — GQ's Clay Skipper:
"Being an American soccer fan is a bit like being a scorned lover. You want to fall in love. You really do. ... Freddy Adu ... turned out to not quite be the American soccer savior we had pegged him to be ...
"[T]he new hope who has our heart aflutter? Baby-faced Christian Pulisic ... plays for German powerhouse Borussia ... [I]n the biggest match of his to date, the Great American Hope scores a goal and nets an assist. ...
"[S]occer, like love, (sometimes, but often not) rewards bold, spontaneous enthusiasm, so we're calling it: The U.S.A. is going to win the 2018 World Cup."