Axios AM
February 21, 2018
Good Wednesday morning.
Breaking: Mark Cuban, owner of the NBA's Dallas Mavericks, denies knowing about misogynistic behavior by the team and vows to get it fixed, per the Dallas Morning News: "The Mavericks ... were stung by an investigative report from Sports Illustrated about inappropriate conduct in the workplace, including a culture of sexual harassment, prompting the team to [acknowledge] the allegations."
1 big thing: Trump open to raising age to buy gun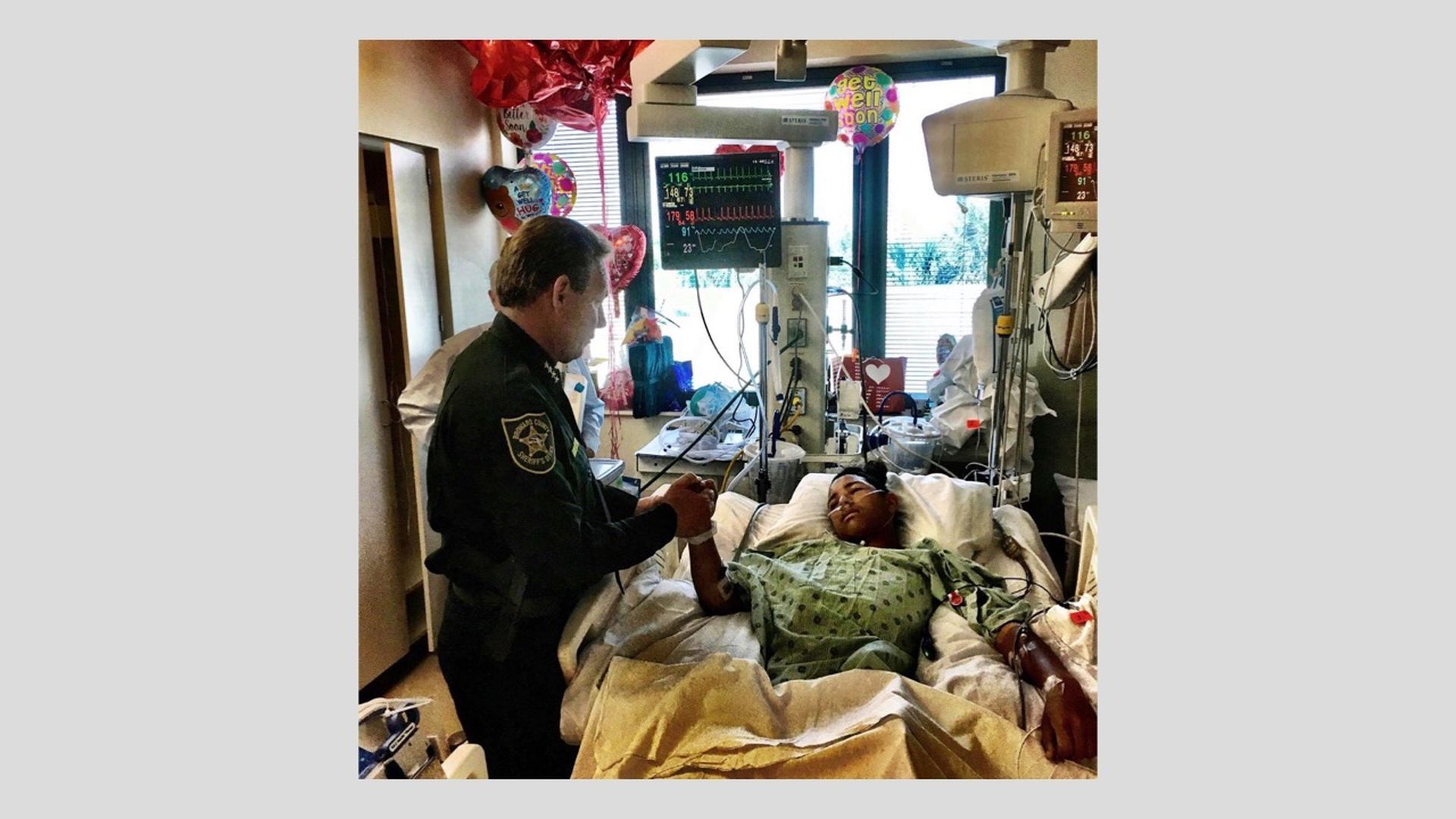 President Trump has told associates that he doesn't think high school kids should be able to buy guns, and is open to the idea of imposing a minimum purchase age of 21 for guns like those used in the Florida high school massacre, a source close to the president tells Axios' Jonathan Swan and me.
At 4:15 p.m. today, Trump holds a "listening session" on guns with high school students and teachers in the White House's State Dining Room.
The source cautioned that the conversations with the president have been relatively loose and open-ended so far.
Nothing has been decided, or is close to decided, on the age question.
A federally licensed firearms dealer can't sell a long gun (rifle or shotgun) to someone under 18, or a handgun to someone under 21. Some states impose additional minimums.
Trump announced yesterday that he had ordered the Justice Department to write regulations banning devices like the rapid-fire bump stocks used in last year's Las Vegas massacre, saying: "We can do more to protect our children. We must do more to protect our children."
The White House said earlier that Trump is open to toughening background checks.
White House Press Secretary Sarah Sanders left the door open to a change in the law when she was asked about age limits at the podium yesterday:
Q: "Does the President believe there should be an age limit for those who buy an AR-15? As you know, the shooter in Florida was a teenager when he first bought an AR-15." ...
Sanders: " I think that's certainly something that's on the table for us to discuss, and that we expect to come up over the next couple of weeks."
Inside Trump's thinking: The Parkland deaths — and the constant coverage of the tragedy that he has been consuming — inflames his instincts to act, even if it contradicts what he campaigned on.
We're told that Trump has said privately: "We have to do something. We've got kids dying."
The "kids" part is important, and the images on TV have affected his conversation.
The calculus: Trump's closeness to the NRA gives him the political leeway to act, and would give him the bipartisan love he craves.
As he looks toward improving his standing in the suburbs ahead of his reelection race in 2020, nothing would give him more fawning from the "Morning Joe" crowd than taking on the NRA.
As Trump ponders this question, a few aides in the West Wing will wander down the corridor and tell him: "This is your moment. You'll be a hero."
Be smart: All that said, Trump is ultimately unlikely to do anything dramatic on guns. He might play footsie with the gun control lobby, but he knows his absolutist Second Amendment stance played a big role in his election victory.
2. High-school students move zeitgeist on guns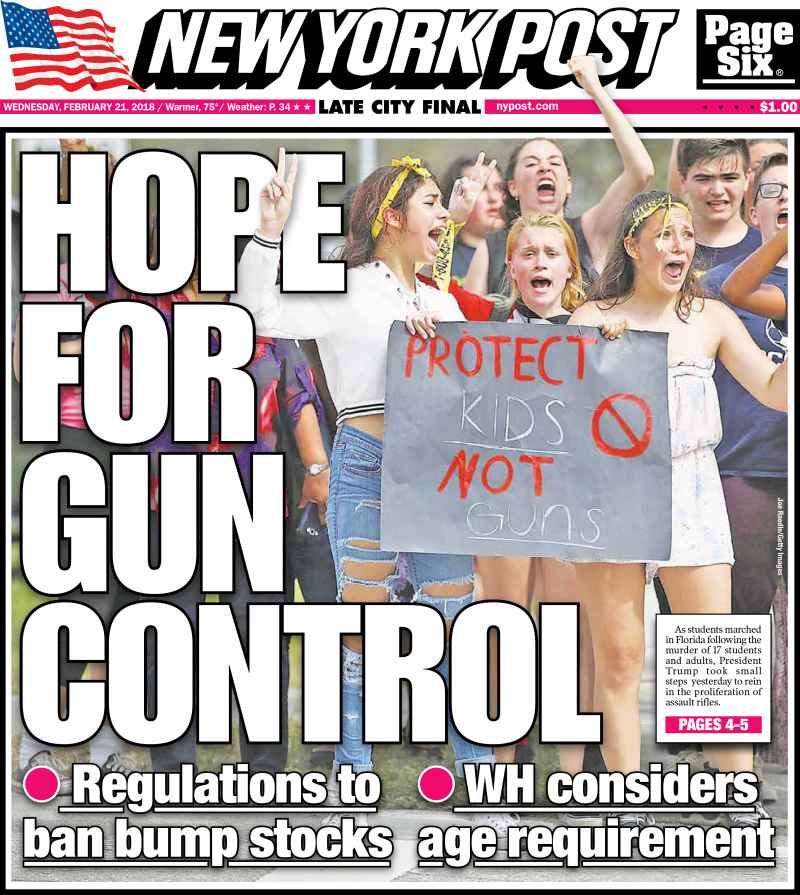 "[T]hree buses filled with 100 students from Marjory Stoneman Douglas High School were greeted with cheers by a huge crowd at Leon High School in [the Florida capital of] Tallahassee when their buses pulled in just before 10 p.m.," the Fort Lauderdale Sun Sentinel reports:
"Many of the students went straight from ... funerals."
"The students said they had gained a quick education on gun issues over the past few days through Internet research and talking to their parents and the local legislative delegation."
"Their priorities: make it difficult to buy semi-automatic weapons and make background checks for gun buyers 'very extensive.'"
Happening today: The students "are set to hold a news conference at 12:15 p.m. ... at the Capitol, then continue meeting with officials through the afternoon. They are scheduled to head back to South Florida in the early evening."
Why it matters: The Parkland students are motivating Florida legislators to act, per the Miami Herald:
Florida Rep. Jose Oliva, a Miami Republican and incoming House speaker said the House was drafting legislation similar to that proposed by the Senate that will place new limits on access to semiautomatic assault rifles, like AR-15s.
That's "something the Florida Legislature refused to do after mass shootings killed 49 at the Pulse nightclub in 2016 and 5 at Fort Lauderdale-Hollywood International Airport last year."
3. Jared Kushner vs. White House chief of staff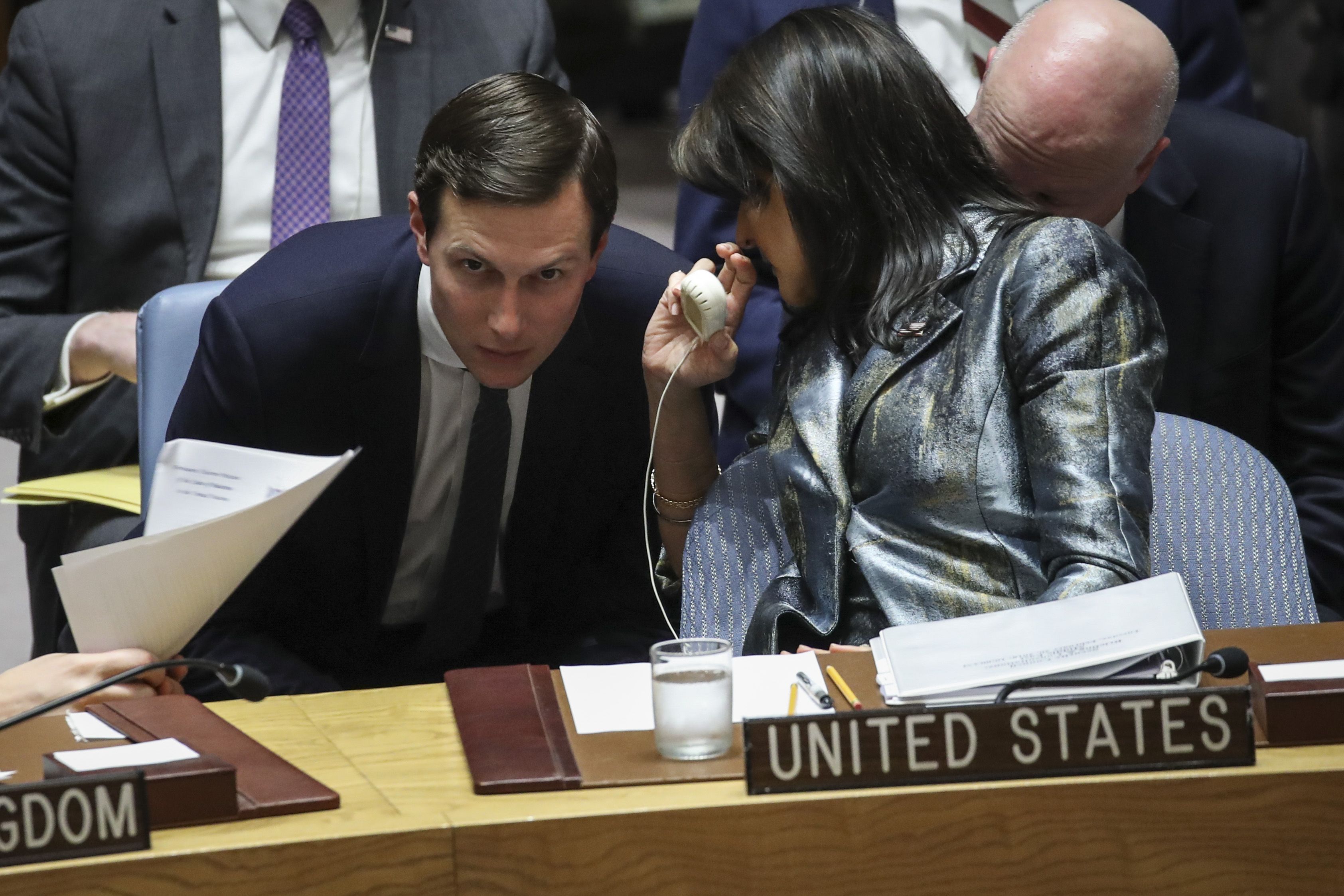 Jared Kushner, President Trump's son-in-law and senior adviser, "is resisting giving up his access to highly classified information, prompting an internal struggle" with Chief of Staff John Kelly, the N.Y. Times reports:
The state of play: "Kushner is one of dozens of White House officials operating under interim security clearances because of issues raised by the F.B.I. during their background checks ... In a memo issued on Friday, Mr. Kelly said he would revoke top clearances for anyone whose background check had been pending since June 1 or earlier."
The conflict: "Kushner, ... concerned that Mr. Kelly has targeted him personally with the directive, has told colleagues at the White House that he is reluctant to give up his high-level access ... Kushner has insisted that he maintain his current level of access, including the ability to review the daily intelligence briefing when he sees fit."
The backdrop: Kushner runs the White House's Middle East peace efforts, and is one of the few Trump officials who has had access to the President's Daily Brief, the crown jewels of U.S. intelligence products.
Where it stands: "Kelly, who has been privately dismissive of Mr. Kushner since taking the post of chief of staff but has rarely taken him on directly, has made no guarantees, saying only that the president's son-in-law will still have all the access he needs to do his job under the new system."
White House Press Secretary Sarah Sanders said at yesterday's briefing: "I can tell you that nothing that has taken place will affect the valuable work that Jared is doing."
Be smart: Kelly is in a weak position, with President Trump and the senior staff, because of his botched handling of domestic violence allegations against former Staff Secretary Rob Porter. Colleagues expect Jared to win this one.
4.Tweet of the week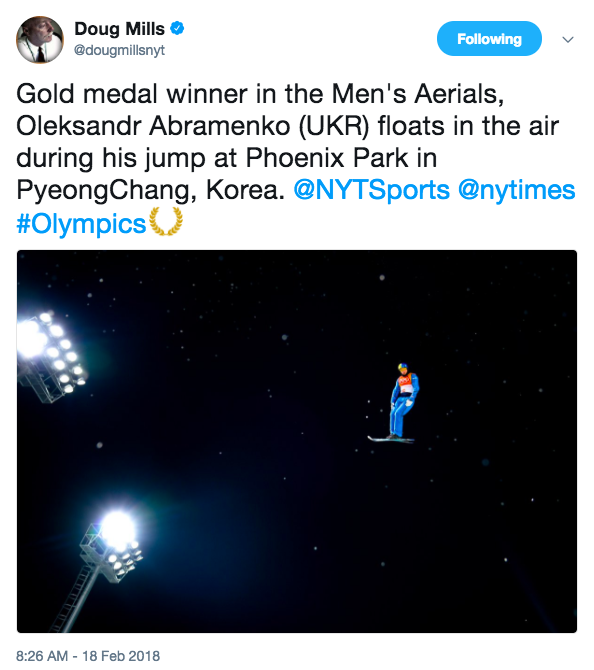 Doug Mills, a Washington-based New York Times photographer, made this incredible midair picture of Ukraine's Oleksandr Abramenko, who won the freestyle skiing aerials competition.
5. Two Americas: immigration politics
Senate Democrats are generally from states with higher immigrant populations than Senate Republicans, partially explaining why the effort to pass an immigration bill tanked last week, according to Axios' Chris Canipe and Caitlin Owens:
The exception is the handful of Democrats from red states — who are almost all up for re-election this year.
6. Don Jr. on profiteering from the presidency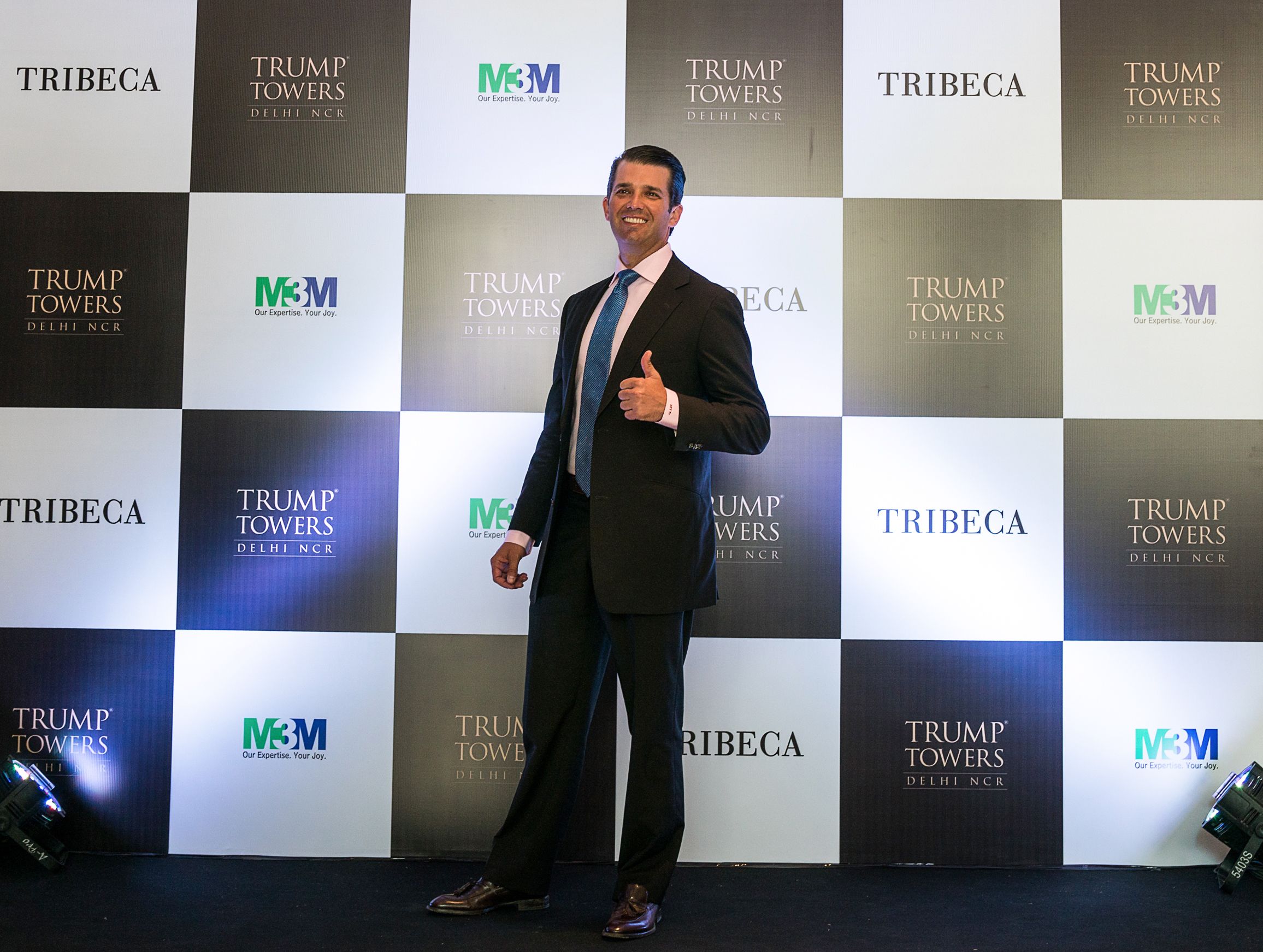 Donald Trump Jr., the eldest son of President Trump, in India to meet promoters and buyers of Trump-brand luxury homes, on Indian television channel CNBC-TV 18, per AP:
Trump. Jr. said that when critics talk about his brother, Eric, and him "profiteering from the presidency and all this nonsense," they forget about "the opportunity cost of the deals that we were not able to do."
7. Shock poll: #MeToo in Hollywood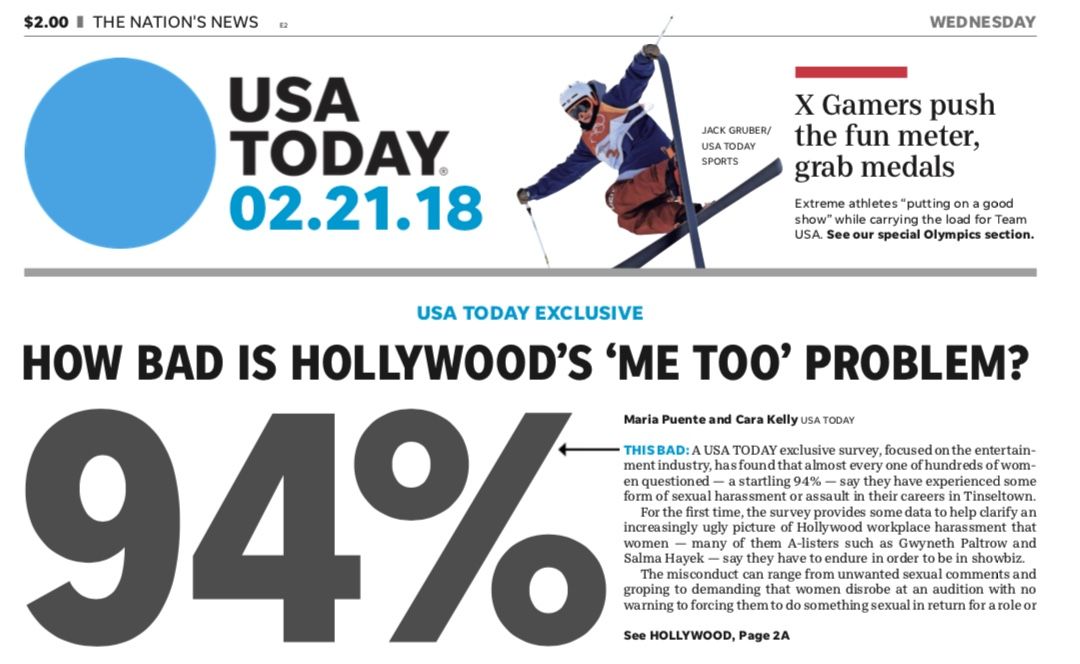 How common is sexual misconduct in Hollywood?
"USA TODAY surveyed 843 women who work in the entertainment industry in a variety of roles (producers, actors, writers, directors, editors and others) and asked them about their experiences with sexual misconduct."
"Nearly all of the women who responded to the survey (94%) say they have experienced some form of harassment or assault, often by an older individual in a position of power over the accuser."
"Worse, more than one-fifth of respondents (21%) say they have been forced to do something sexual at least once."
8. Belated sign of the times
After 109 years, Yale's Whiffenpoofs, the nation's oldest collegiate a cappella group, adds a woman, per N.Y. Times:
"Last month, the Whiffenpoofs and

Whim 'n Rhythm

— Yale's all-female senior a cappella group — announced that they would admit singers based not on gender but on their designation within the world of a cappella singing, with the Whim functioning as an SSAA group — referring to Soprano I and II and Alto I and II — and the Whiffenpoofs keeping its TTBB standard, referring to Tenor I and II, Baritone and Bass."
Sofia Campoamor, a junior (and Tenor I), yesterday became the first female member of the group since its founding in 1909.
David Code, a former member who in 1987 unsuccessfully lobbied to admit female members, decades after Yale went coed in 1969: "I cried when I heard. I am thrilled. I am delighted. And most of all, I want to meet this girl. I want to hear her voice."
9. North Korea canceled meeting with Pence
During Vice President Pence's trip to the Winter Olympics, he and his team came within two hours of meeting with Kim Yo Jong, the younger sister of North Korean leader Kim Jong Un, before the North Koreans pulled out, the WashPost's Ashley Parker reports:
"The vice president's office said that when canceling the meeting, the North Koreans expressed dissatisfaction with Pence's announcement of new sanctions as well as his meeting with North Korean defectors."
"The cancellation also came as Kim Jong Un, through his sister, invited South Korean President Moon Jae-in to Pyongyang to begin talks 'soon' — a development that would be likely to cause consternation in Washington."
Why it matters: "Pence's actions and rhetoric ... contrasted with the image of progress being promoted by the South Koreans, who would have been eager to involve the United States in direct talks with the North."
10. 1 healthy thing
Exercise makes our memory stronger, per the N.Y. Times' Phys Ed column:
"Stress and adversity weaken the brain's ability to learn and retain information, earlier research has found. But according to a remarkable new neurological study in mice, regular exercise can counteract those effects by bolstering communication between brain cells."
Why it matters: "Lack of sleep, alcohol, diet and other aspects of our lifestyles, especially stress, may dampen the flow of messages between brain cells, while practice fortifies it. Repeat an action and the signals between the cells maintaining the memory of that action can strengthen. That is learning."