https://www.axios.com/newsletters/axios-am-fb92d8ab-bd18-4fdf-9266-0681db40c8a8.html?chunk=0#story0
1 big thing: Saving Trumpcare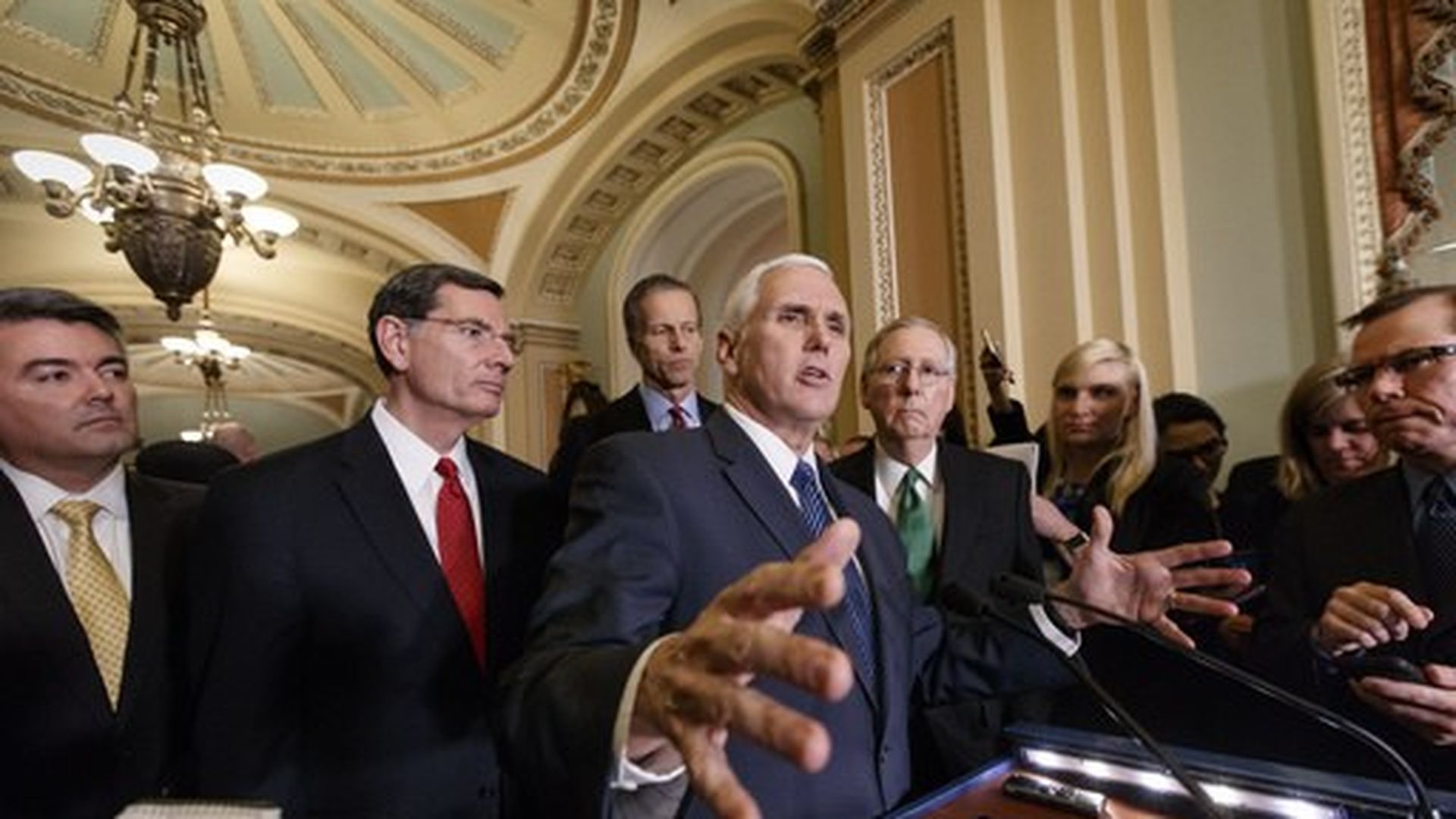 Trump as LBJ? White House officials say President Trump is prepared to use a combination of hug and hammer to try to rescue Republicans' repeal-and-replace plan for Obamacare.
The hug: Trump plans to travel the country to talk up the need for repeal, Vice President Pence has mobilized, Cabinet members will be deployed, administration officials are blitzing talk radio, and the White House has begun outreach to conservative groups.
The hammer, per a White House official: "Ultimately, members are going to be faced with a binary choice: Do I support repeal, or have I gone to voters for four election cycles in a row, and now look to keep Obamacare?"
The House GOP version was savaged from all sides yesterday, including by the most conservative Republicans, Heritage Action and the American Hospital Association.
One top health-policy expert emails: "So far, this has been a bill that has something for everyone … to hate. I really don't see how they get the votes for this bill in the Senate ... [The Congressional Budget Office] score will only add fuel to the fire, showing that it covers fewer people, with crappier insurance, and probably doesn't save much $."
Aides said a harbinger of Trump's involvement is a gentle tweet yesterday at a prominent critic of the legislation: "As I feel sure that my friend @RandPaul will come along with the new and great health care program because he knows Obamacare is a disaster!"
Gentle for now, but what if Trump starts tweeting at individual Republicans that they're trying to stop him from making America great again? House Republicans in conservative districts fear that Trump's digital bully pulpit, turned on them, could mean they face primaries from the right.
The news coverage is bearish ... Axios' David Nather and Caitlin Owens, "The Obamacare repeal is a mess" ... Axios' Jonathan Swan, "Conservative websites going to war against Trumpcare" ... AP: "Conservative backlash threatens to sink new GOP health bill" ... N.Y. Times front page, above fold, "G.O.P. HEALTH BILL MEETS A REVOLT." Wall Street Journal, ditto, "Health Bill Draws Fire From Foes In the GOP." HuffPost banner yesterday afternoon: "REPUBLICANS COME APART AT THE SEAMS."
So can Trump stitch his party back together? Officials said the administration will also do a better job of explaining that the repeal-and-replace plan is not just a single bill but a complete package, including regulatory action by HHS Secretary Tom Price,
A senior GOP source on the Hill was chill, saying some conservative groups are opposing the plan "because it's their business model": "Members are largely in a good place."
https://www.axios.com/newsletters/axios-am-fb92d8ab-bd18-4fdf-9266-0681db40c8a8.html?chunk=1#story1
2. New strain for D.C. vs. Silicon Valley
Yesterday's WikiLeaks release, "Vault 7: CIA Hacking Tools Revealed" — starting with a supposed tranche of "8,761 documents and files from an isolated, high-security network situated inside the CIA's Center for Cyber Intelligence in Langley," Va. — claims that CIA surveillance can target smartphones and even smart TVs, "recording conversations in the room and sending them over the Internet to a covert CIA server."
Key revelation, per the N.Y. Times, from what "appears to be the largest leak of C.I.A documents in history": "WikiLeaks said that the C.I.A. and allied intelligence services have managed to compromise both Apple and Android smartphones, allowing their officers to bypass the encryption on popular services such as Signal, WhatsApp and Telegram."
The fallout, per the WashPost: "The trove appeared to lay bare the design and capabilities of some of the U.S. intelligence community's most closely guarded cyberweapons, a breach that is likely to cause immediate damage to the CIA's efforts to gather intelligence overseas and place new strain on the U.S. government's relationship with Silicon Valley giants including Apple and Google."
"Apple says 'many' vulnerabilities in WikiLeaks dump have been patched," per Axios' Ina Fried: "It will work to fix the rest and urged customers to make sure they have the latest security updates."
https://www.axios.com/newsletters/axios-am-fb92d8ab-bd18-4fdf-9266-0681db40c8a8.html?chunk=2#story2
3. "Echo Boomers" are taking over the economy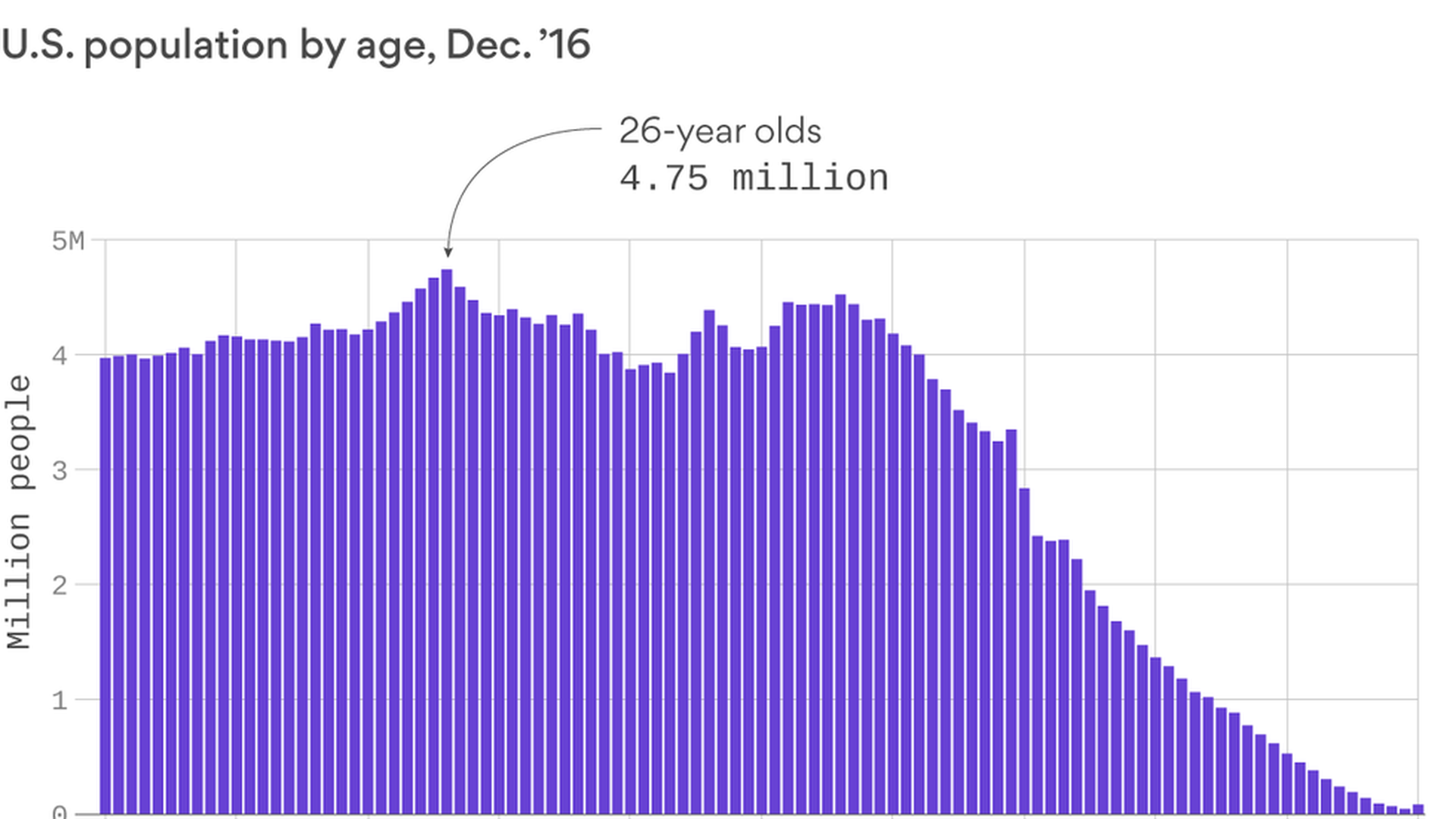 Axios' Chris Matthews reports that the U.S. has more 26-year-olds than any other age cohort:
"The baby boomers came of age in the 1960s and 1970s — years that saw much faster economic growth than we have today. Millennials have been slow to acquire the trappings of adulthood like spouses, houses and children, but it's only a matter of time before they lean in to the sort of large purchases that can power a consumer-led economy."
https://www.axios.com/newsletters/axios-am-fb92d8ab-bd18-4fdf-9266-0681db40c8a8.html?chunk=3#story3
4. Tweet du jour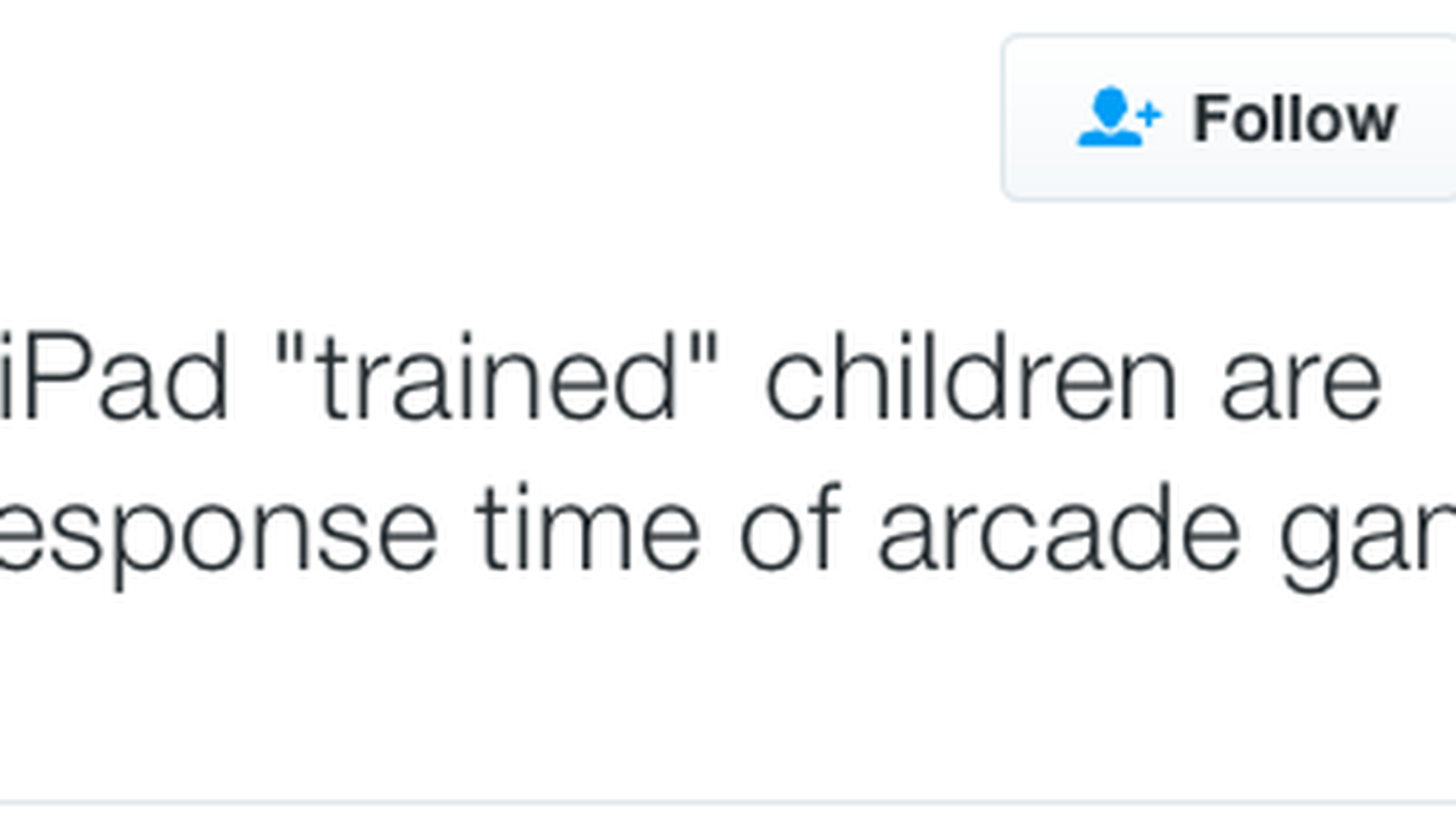 I once watched a friend's son repeatedly poking a desktop screen, wondering why it was "broken."
https://www.axios.com/newsletters/axios-am-fb92d8ab-bd18-4fdf-9266-0681db40c8a8.html?chunk=4#story4
5. Brutal column
Ross Douthat, the conservative N.Y. Times columnist, compares Trump to Jimmy Carter in "Why Republicans Can't Do Health Care":
The comparison "rests, in part, on the work of the political scientist Stephen Skowronek, who argues that certain presidencies are 'disjunctive' — straddling a political order passing into history and another one struggling to be born."
"'[D]isjunctive' generally means ineffective, because the parties ... are likewise trapped between past and future and unable to unify and act."
"Just as Carter sensed that the New Deal-Great Society coalition was no longer viable, ... so in 2016 Trump offered a vision of the G.O.P. as a nationalist 'workers party' in which certain Reaganite pieties would no longer set the terms of conservative debate."
"But ... Trump's bridge to a new conservatism will crumble if his party can't agree on policies that fit his vision."
"[T]he Carter precedent — a majority wasted and then lost — looms as this administration's most likely destination."
David Ignatius column in WashPost, "The country's real-life spy thriller": "Trump's behavior over the past year, as allegations deepened of Russian covert action to help his campaign, has been comparable to his business life. ... This hyper-adversarial style has been on display with the Russia story."
"Spoiler alert: The Russians have already won.
https://www.axios.com/newsletters/axios-am-fb92d8ab-bd18-4fdf-9266-0681db40c8a8.html?chunk=5#story5
6. The Trump echo in Australia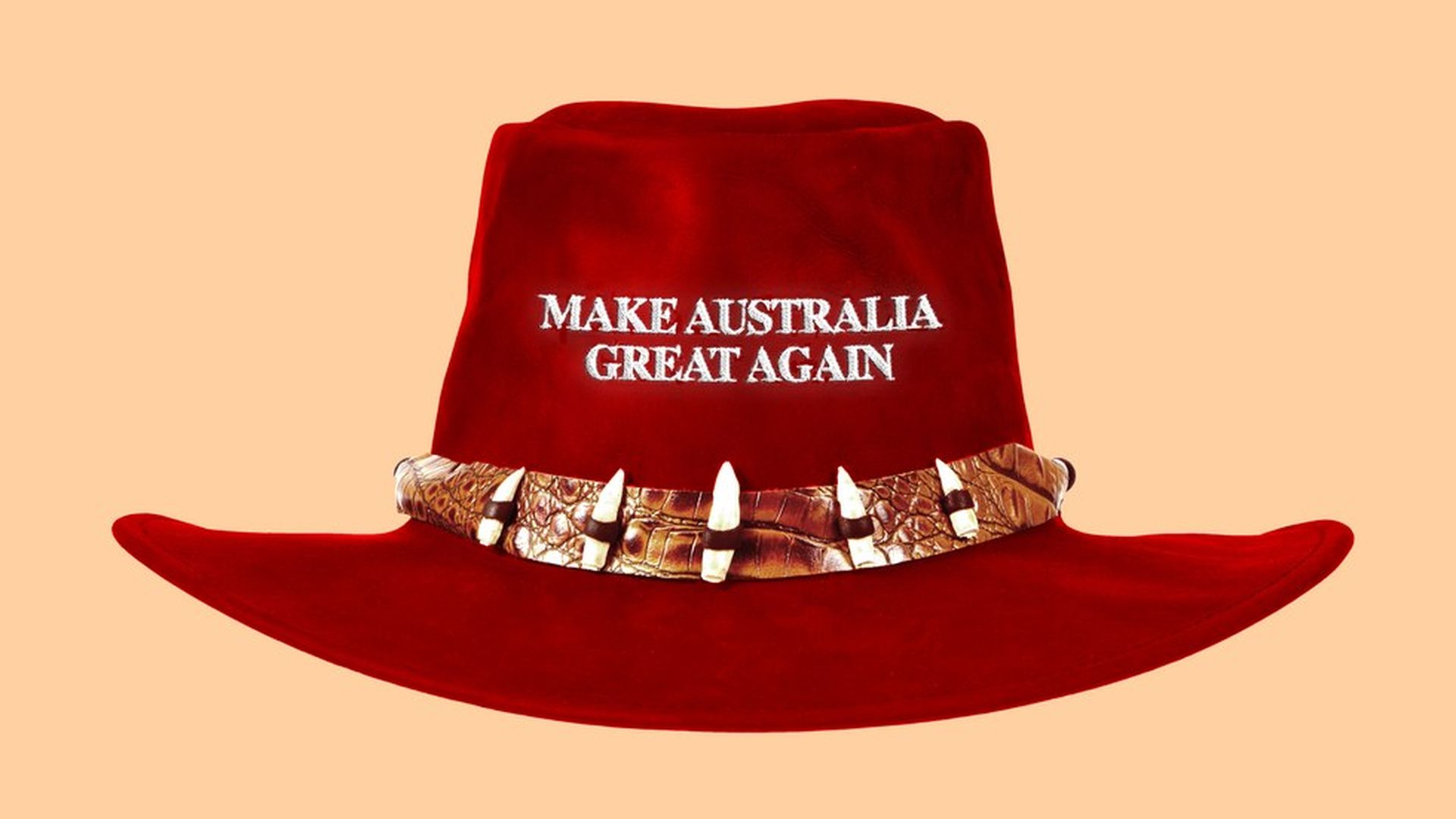 Aussie native Jonathan Swan finds that his homeland is the latest host for the nationalist trend sweeping the globe:
"For all the talk about rising right-wing populist movements in Europe, there's something worth watching on the other side of the planet in Western Australia: An unusual alliance has formed between the mainstream center-right Liberal Party and the hardcore populist nationalist party One Nation, led by the controversial figure Pauline Hanson."
West Wing watching: White House chief strategist Steve Bannon is following these developments along with the nationalist movements sweeping Europe and Asia. And his former website Breitbart is eyeing Australia as a potential place to launch a new foreign outpost.
https://www.axios.com/newsletters/axios-am-fb92d8ab-bd18-4fdf-9266-0681db40c8a8.html?chunk=6#story6
7. Hot in Silicon Valley: Instagram goes after Snapchat
Instagram continues to copy Snapchat, per Axios' Kia Kokalitcheva: After copying Snapchat's Stories feature last year, Instagram has added stickers that users in certain locations can put on the photos and videos they share. Instagram's blatant copying of Snapchat has raised questions about the latter's ability to hold onto its users, especially given Instagram's bigger user base and more sophisticated tools for advertisers and brands.
Tinder has a version of its app for elite users: Tinder Select is an invite-only dating app for pre-vetted users, including CEOs, models, and other ultra attractive people, according to TechCrunch. The secret version has apparently been around for at least six months without the company saying a public word about it.
https://www.axios.com/newsletters/axios-am-fb92d8ab-bd18-4fdf-9266-0681db40c8a8.html?chunk=7#story7
8. Trump bump for the Valley
The Financial Times, in "The three Asian tech titans targeting US with jobs and investment," reports: "Trump has had a tetchy relationship with Silicon Valley to date, but three tech titans from the east have come bearing the very gifts that the US president seeks: investment, jobs and factories."
Justin Green boils down the plans of three Asian tech billionaires:
Masayoshi Son, $20.8 billion (Softbank): Potential mergers to boost market share for Sprint, the U.S. wireless carrier it controls.
Jack Ma, $28.6 billion (Alibaba): More small U.S. companies on its ecommerce platform, saying it could create a million jobs.
Terry Gou, $7.4 billion (Foxconn): Teasing U.S. plant for iPhones, wants to sell more products from Sharp, the Japanese electronics maker it acquired last year.
https://www.axios.com/newsletters/axios-am-fb92d8ab-bd18-4fdf-9266-0681db40c8a8.html?chunk=8#story8
9. Deep dive: Papal populists
"Pope Francis' reforms spark revolt of the [Catholic] hard-right: The pontiff faces criticism for his stance on social issues, including support for Muslim refugees" — Financial Times Big Read, by James Politi:
"Emboldened by the rise of rightwing populists across the west, including the presidency of Donald Trump in the US, these internal critics have stepped up their attacks on the Pope's softer tones on social issues, as well as his policies of openness towards Muslim refugees and support for action on climate change. Nearly four years after Francis was elected as a non-European Pope capable of breathing new life into Catholicism around the world, he is arguably facing his sharpest backlash yet."
https://www.axios.com/newsletters/axios-am-fb92d8ab-bd18-4fdf-9266-0681db40c8a8.html?chunk=9#story9
10. 1 fun thing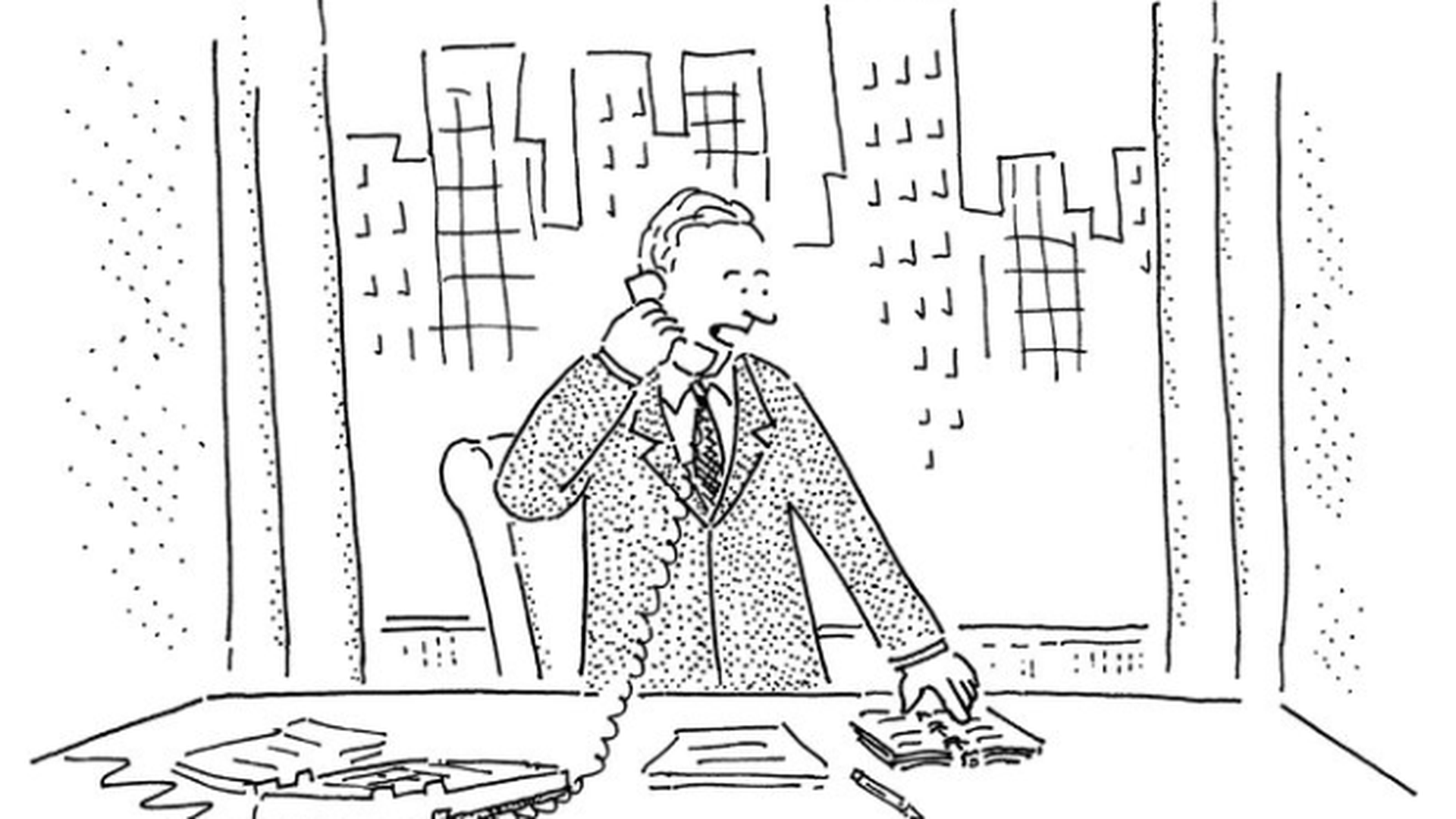 "A Cartoonist Savors His Favorite Art for The New Yorker" ... N.Y. Times' Jennifer Schuessler quotes Bob Mankoff, who announced last week that he's stepping down as cartoon editor of The New Yorker after 20 years, reflecting on his masterpiece, "No, Thursday's out. How about never — is never good for you?":
"This is my most famous cartoon, and the punch line has been ripped off on T-shirts, even a thong. That one is a little tricky — why would you have that on a thong? I now own the trademark to the phrase. Initially, the Trademark Office denied it, but I was able to show that my cartoon is actually where this phrase, which has been cited many times, comes from."