March 21, 2021
Happy Sunday! Smart Brevity™ count: 1,082 words ... 4 minutes.
🏀 Situational awareness: In a March Madness setback, Oregon beat VCU 1-0 — technically "no contest" — after multiple VCU players tested positive. Go deeper.
1 big thing: Worst tax season ever
The IRS has agreed to give Americans an extra month to file their taxes — but that's barely going to be enough to help navigate the new code, Axios chief economics correspondent Felix Salmon writes.
Why it matters: The U.S. tax filing system is complex and deliberately painful for filers. And this year, we have heaps of changes passed in 2020 as part of the stimulus bills. The IRS hasn't yet issued concrete guidance on them, or even updated its software to reflect them all.
Changes to the tax code include everything from health care costs to the child tax credit.
And it's all at a time when the pandemic has brought financial disaster and complexity to millions of Americans — job losses, unemployment insurance, stimulus checks.
Updated software is expected to arrive in the coming week, although that just applies to federal taxes. State and local taxes are still in a gray zone — and it's not even clear that all states will follow the feds' lead and allow an extension to May 17.
While estimated payments are due in May, final returns can now be filed in October.
Tax filing can be simple, free and automatic. The U.K. and Spain have "return-free filing" for most taxpayers, who don't need to file anything at all. Two reasons the U.S. is an exception:
Intuit, the parent company of TurboTax, has waged a hugely successful multi-decade lobbying campaign to prevent the government from making tax filing simple.
Some anti-tax Republicans think that making filing taxes less painful would make voters less keen to cut them.
2. ICE books hotels for family surge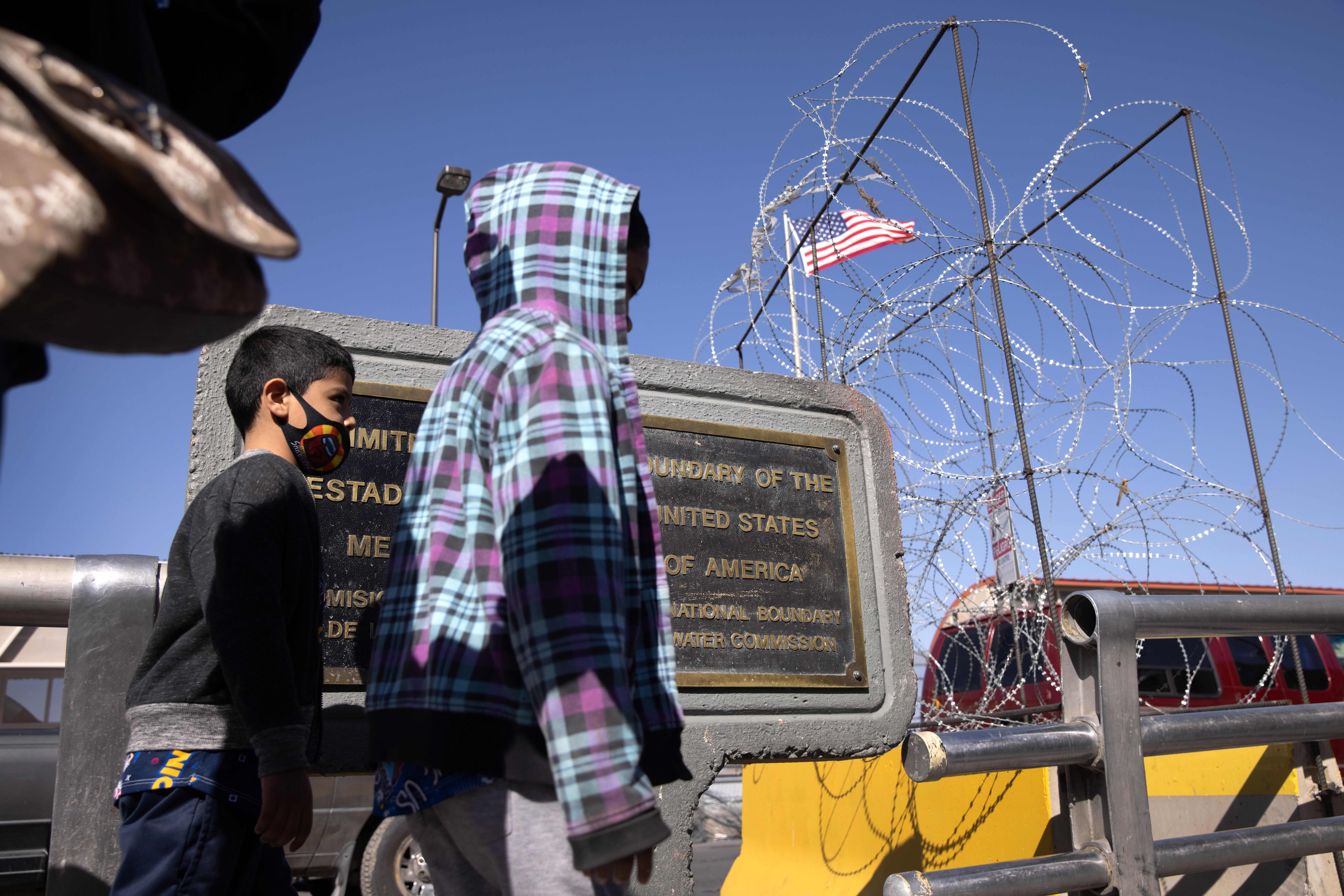 In a new sign of border chaos, the Biden administration has awarded an $86 million contract for hotel rooms near the border to hold around 1,200 migrant family members who cross the border, Axios' Stef Kight reports.
Why it matters: Federal resources are being strained by the growing numbers of migrant families coming to the U.S. + the already overwhelming numbers of kids crossing the border without parents.
🗞️ How it's playing ... "Biden is on his heels amid a migrant surge at Mexico border":
WASHINGTON (AP) — Somehow, they didn't see it coming.
3. Congress eyes emancipation holiday
A proposal in the Congress would designate June 19 as a national holiday to commemorate the emancipation of enslaved people in the United States. But House Majority Whip Jim Clyburn wants another date, Axios race and justice reporter Russell Contreras reports.
Why it matters: The nation is struggling with how to commemorate emancipation amid a racial awakening. Disagreement about the date shows the obstacles ahead.
House and Senate Democrats recently introduced a bill to declare June 19 as a paid federal holiday to honor the end of slavery in the U.S.
Companies and trade groups, including Spotify and the American Hotel & Lodging Association, are endorsing a Juneteenth holiday.
Some companies have allowed employees to take the day off.
Clyburn says other days should be considered: "Juneteenth was the day that Black folks in Texas got freed from slavery. So it was a Texas holiday."
Clyburn points to Jan. 1, 1863 — the day Gen. Rufus Saxton gathered a diverse crowd at a former plantation in Clyburn's home state of South Carolina for an early reading of the Emancipation Proclamation.
4. Pictures of America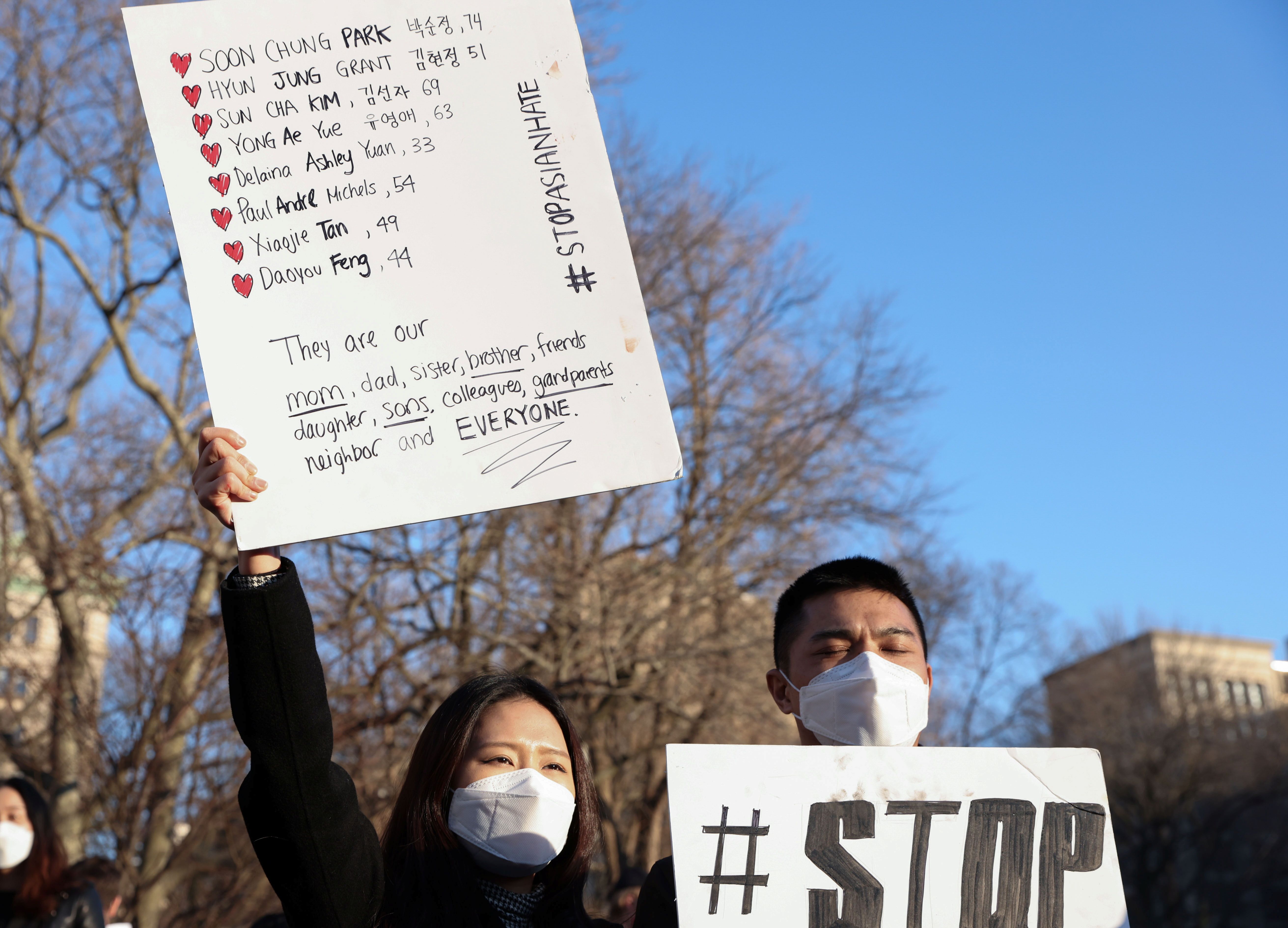 A nation reeling from COVID mourned with Atlanta this weekend, after last week's rampage brought new attention to attacks against Asian Americans, "and renewed calls for bolstering laws against hate crimes and for gun control." —Atlanta Journal-Constitution (subscription)
5. Dowd unloads on Obama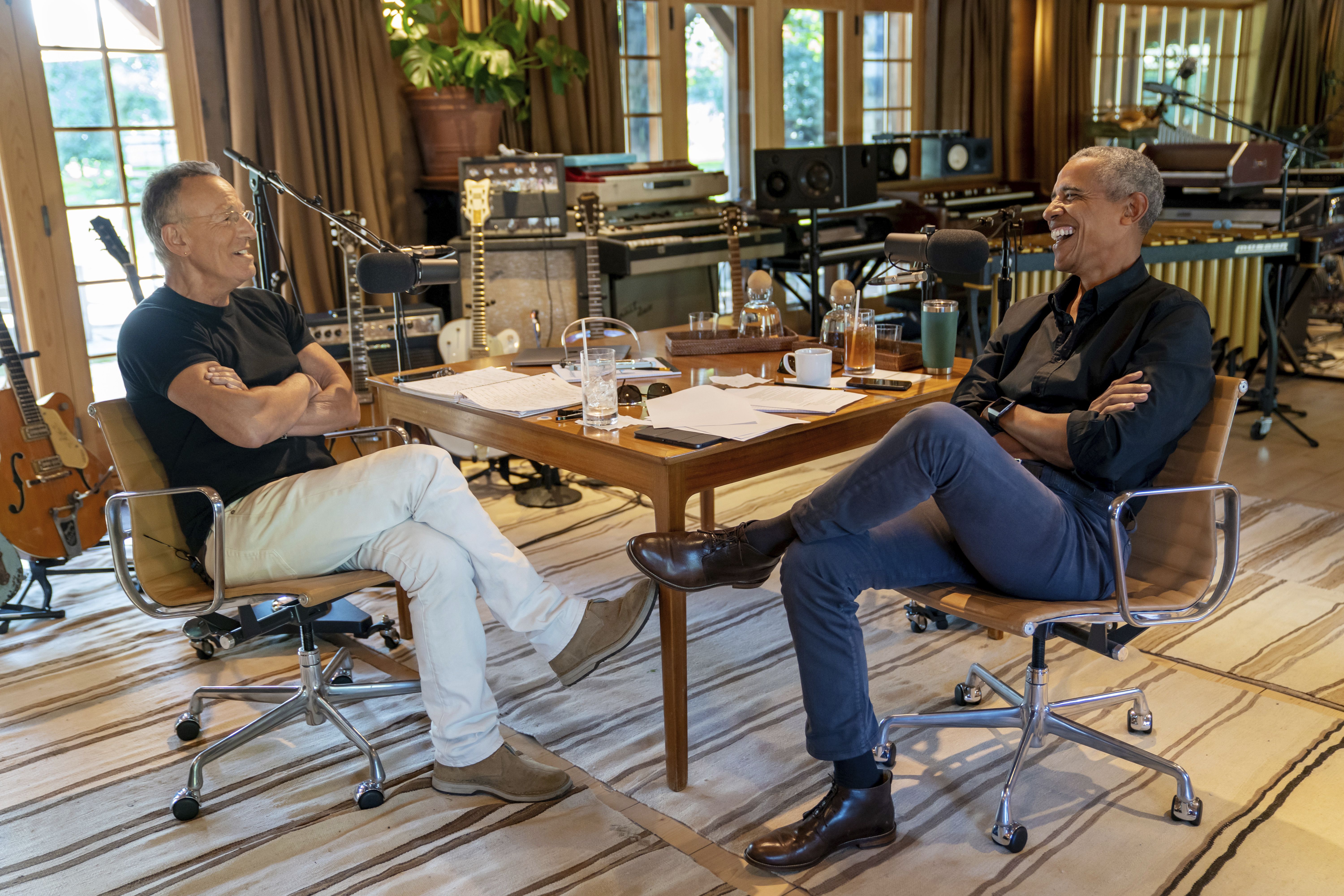 Maureen Dowd's five digs in a column on President Biden's buzz, "Old Pol, New Tricks" (subscription):
"President Biden is being hailed as a transformational, once-in-a-generation progressive champion, with comparisons to L.B.J. and F.D.R. aplenty, while Obama has become a cautionary tale about what happens when Democrats get the keys to the car but don't put their foot on the gas."
"All month long, Democrats have been trashing Obama for the size of his itty-bitty 2009 stimulus bill ... Now, after President Biden passed the $1.9 trillion cornucopia of liberal delights, Democrats are thinking that if he keeps it up, they'll soon be picking up their chisels to carve his face on Mount Rushmore, right in the spot Obama must have been picturing for himself."
"Creaky, old-fashioned Joe moved fast and broke things. Unlike the sleek, modern Obama, who kept trying to work with obstructionist Republicans, Biden blew them off, calling it 'an easy choice.'"
"Obama's failure to go big and to send the tumbrels rolling down Wall Street certainly greased the runway for Donald Trump."
"The idea that [Obama] had to sell his agenda was so anathema to him that — shockingly — he had to get Bill Clinton to do it for him at the 2012 Democratic convention. ... Biden ... is a natural-born salesman, the son of a salesman, who loves nothing more than to mingle with the masses."
6. Corporations become financiers of racial equity
In the 10 months since the police killing of George Floyd sparked a racial reckoning, American corporations have emerged as a leading source of funding for social justice, AP's Haleluya Hadero reports.
Why it matters: The trend signals a shift for large corporations, fueled by the evolving expectations of younger employees and consumers about corporate responsibilities to social causes.
Corporate giving to racial equity in the past year has far outpaced donations from foundations and individual philanthropists, according to the philanthropy research group Candid (includes GuideStar).
Sizable commitments have come from corporations ranging from JPMorgan Chase, Bank of America, Goldman Sachs, PayPal and Mastercard to Microsoft, Salesforce and the NFL.
Reality check: Advocates say the corporate money won't be enough to soon achieve the racial equity in hiring, housing or policing.
7. Across country, police botched Black Lives Matter response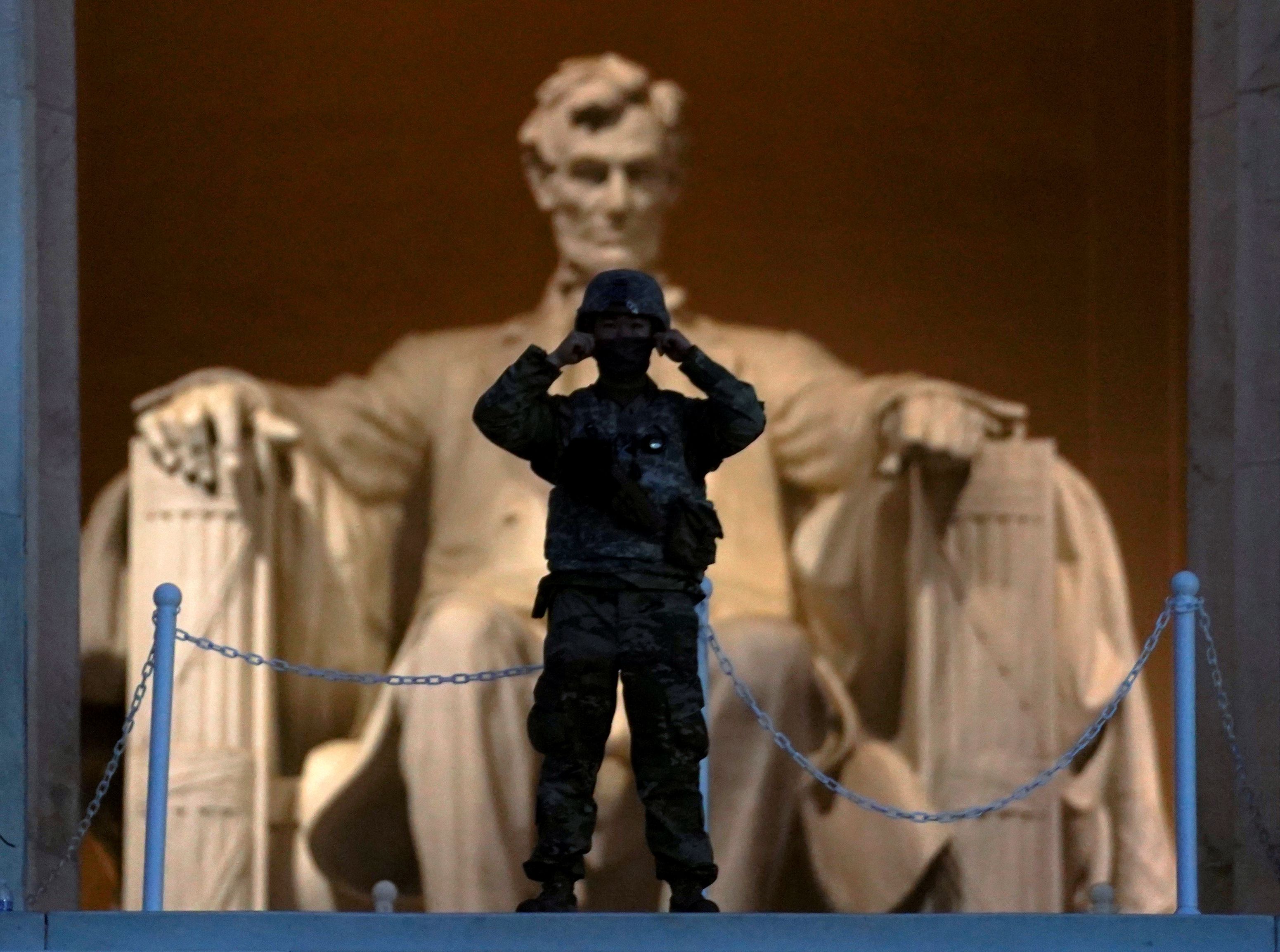 More than a dozen after-action reports on police handling of last summer's racial-justice demonstrations provided "a damning indictment of police forces that were poorly trained, heavily militarized and stunningly unprepared," the N.Y. Times reports (subscription).
Why it matters: "[T]he problems highlighted in the reports are fundamental to modern American policing, a demonstration of the aggressive tactics that had infuriated ... protesters to begin with."
Go deeper: 115-page investigation of NYPD response ... 102-page investigation of LAPD response (both free).
8. Parting shot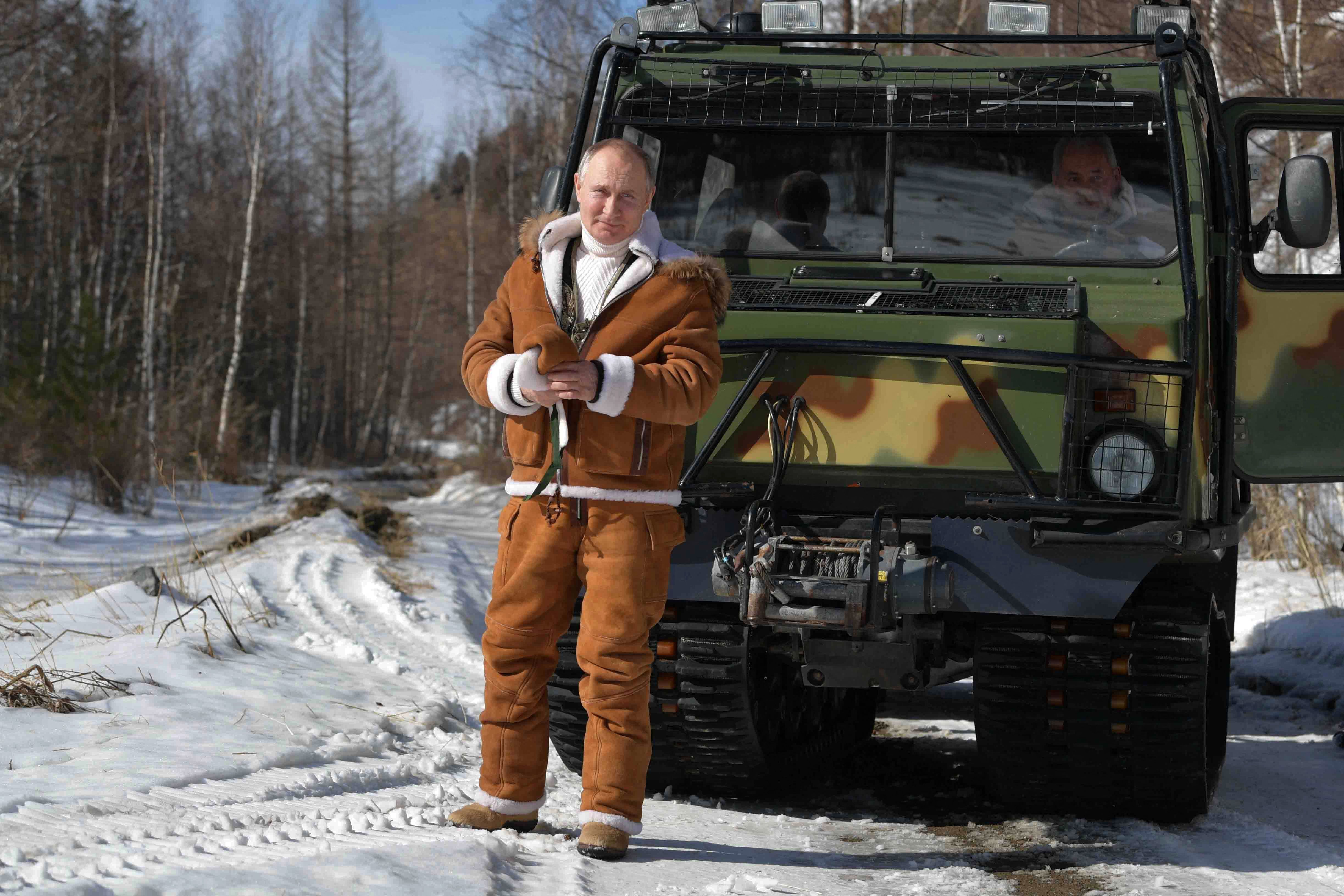 Vladimir Putin, 68, poses today next to an all-terrain rig during his holiday in the Siberian federal district.
Putin and entourage piloted an all-terrain vehicle through thick woodland and traversed a swaying rope bridge, per Kremlin footage.
Below: Putin takes a break with Defense Minister Sergei Shoigu.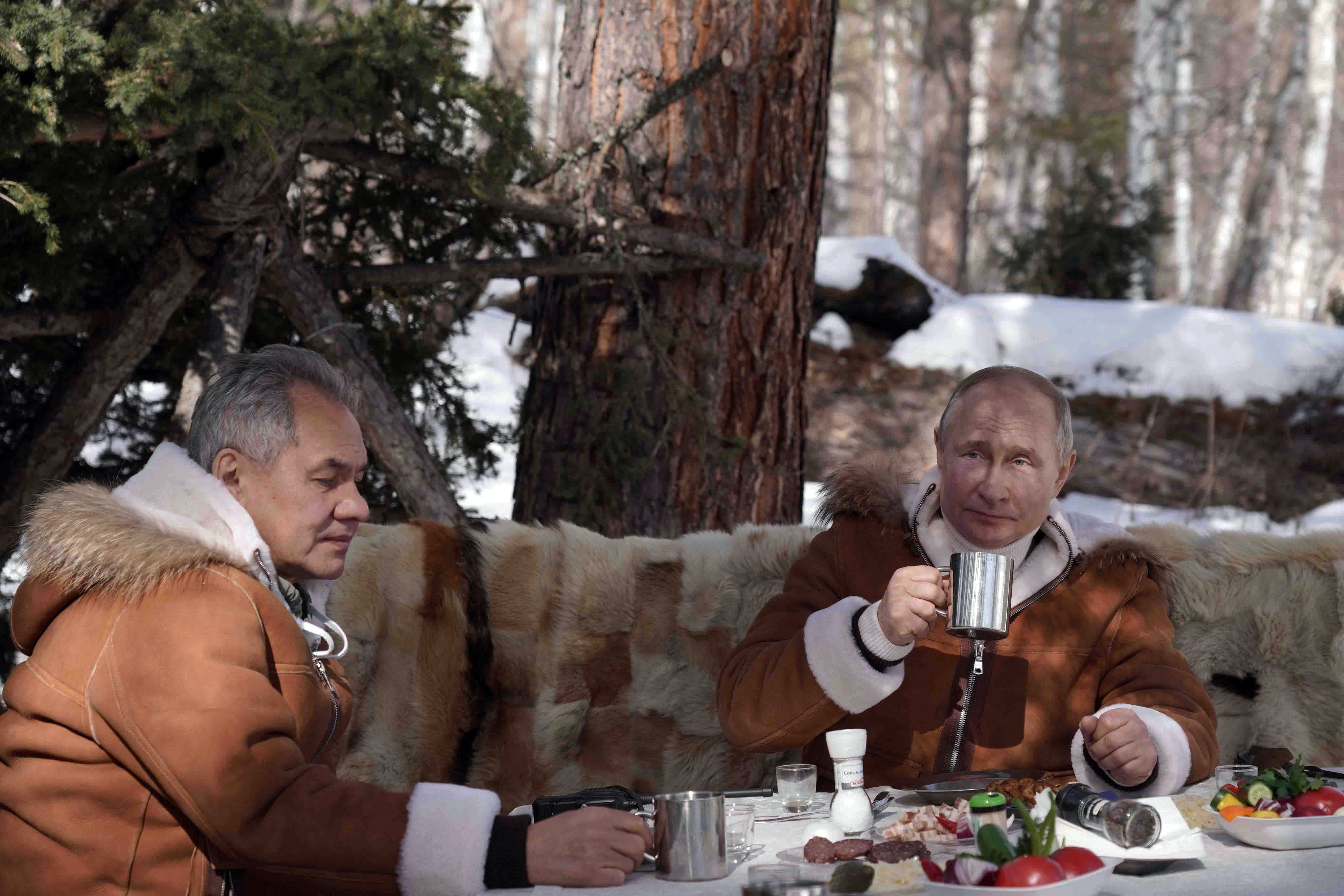 📬 Thanks for sharing your weekend with us. Please invite your friends to sign up for Axios AM/PM.