Axios AM
February 15, 2019
📚 Good Friday morning. Controversy doesn't always sell: Jill Abramson, former N.Y. Times executive editor, sold just over 2,800 copies of "Merchants of Truth" in the book's first week, according to NPD BookScan, which tracks 85% of the print market. (AP)
1 big thing: Trump's obsession with maximalism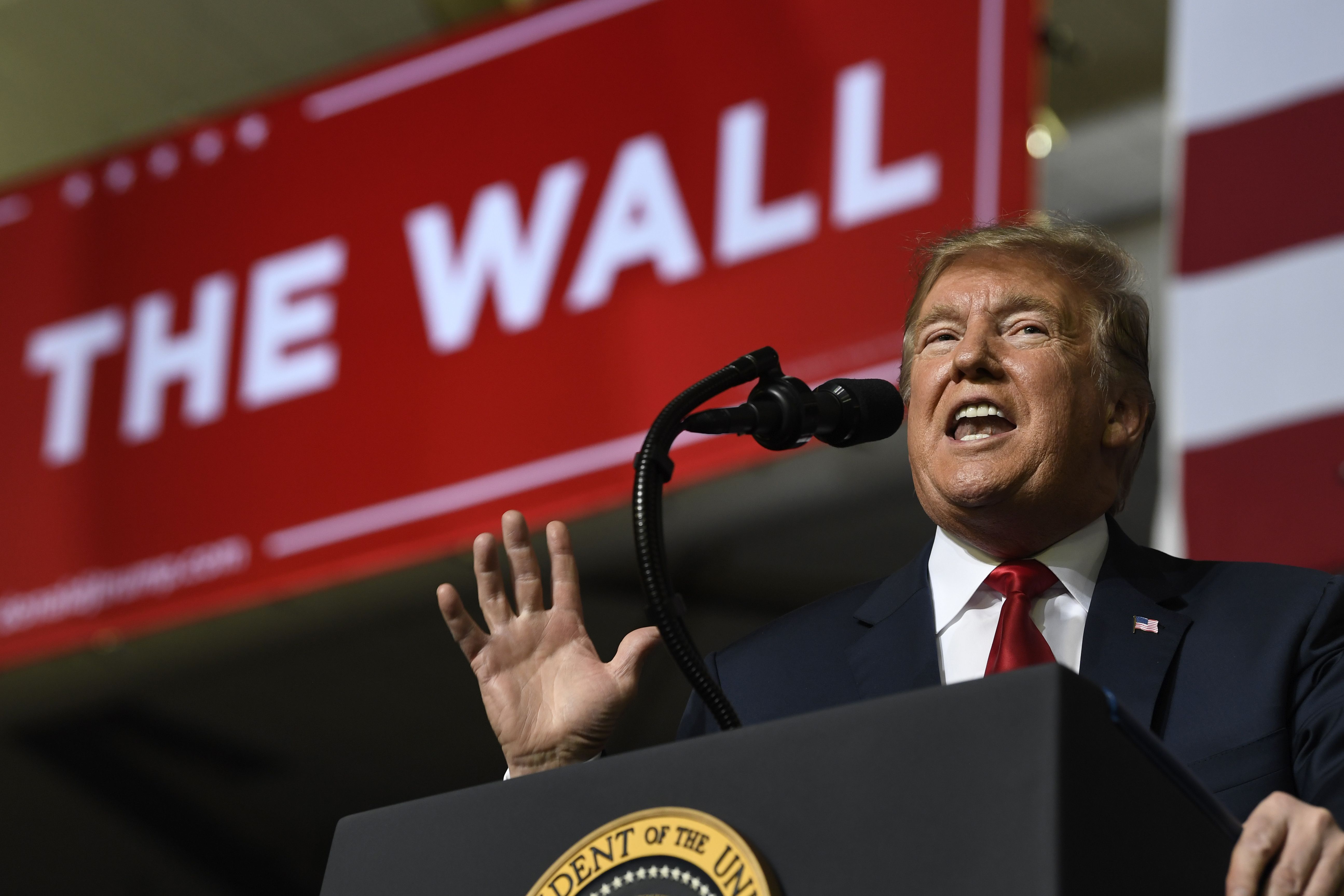 President Trump liked the idea of declaring a national emergency because it's the maximalist, most dramatic option, Axios' Jonathan Swan reports:
Trump never gravitates towards complexity.
And the reprogramming of funds to allow more wall spending, without declaring an emergency, would have been complicated to explain to voters.
The president is expected to declare a national emergency today when he appears in the Rose Garden at 10 a.m. for remarks on "the national security and humanitarian crisis on our southern border."
Examples of Trump's maximalist impulse include:
Building a "Great Wall" vs. the mix of security solutions recommended by border experts.
Repeated threats to kill all of NAFTA.
Calls for full, rather than gradual, withdrawals from Syria and Afghanistan.
Months in the making: Last summer, Trump told Mick Mulvaney — then White House budget director, now chief of staff — to find him money to pay for the wall without going to Congress.
The Office of Management and Budget has been sifting through obscure piles of money ever since, and was well-prepared for the emergency declaration.
The reason some staff pushed back against the emergency was that they knew it would result in immediate court action (it obviously still will), and because they knew the backlash it would spur on Capitol Hill.
Conservative lawyers close to the White House worried about the precedent it would set.
Be smart: Trump makes big decisions substantially through the lens of: "What can I sell to my people?"
Trump consistently thinks in terms of public relations: When people ask him what he achieved during the shutdown, he says he got the nation to focus on the border — and the media to talk about nothing but the border for a month.
2. Sneak peek: The White House case
Where President Trump plans to find additional wall funding, according to an outline the White House provided to Axios:
"We plan to unlock access to up to $8.08 billion dollars for physical barriers, including the funding dedicated in the [Department of Homeland Security] appropriations bill."
"Some money will come from Treasury Forfeiture Funds. Secretary of the Treasury may use this pot of money to support law enforcement activities."
"Other money will come from [the Department of Defense's] counterdrug funds. DOD is authorized to use funding in order to construct roads and fences to block drug smuggling corridors."
"The last bucket of money will come from DOD's military construction funds. In response to a national emergency, these funds can be dedicated to military construction projects in support of our armed forces."
The White House makes this case that a national emergency "is a lawful, constrained use of Presidential power":
"Congress has provided several national emergency statutes that are limited in scope and give the government appropriate authority to address concerning matters with timely, effective responses."
"The government recognizes a national emergency to provide funding in response to hurricanes and other natural disasters. The President also declares a national emergency in order to apply various sanctions to individuals or countries under" the International Emergency Economic Powers Act."
"Congress has expressly authorized the use of funding in each of the pots of money the Administration intends to use, and the authorization is tailored to situations like the President faces today."
3. Big Tech's new power playbook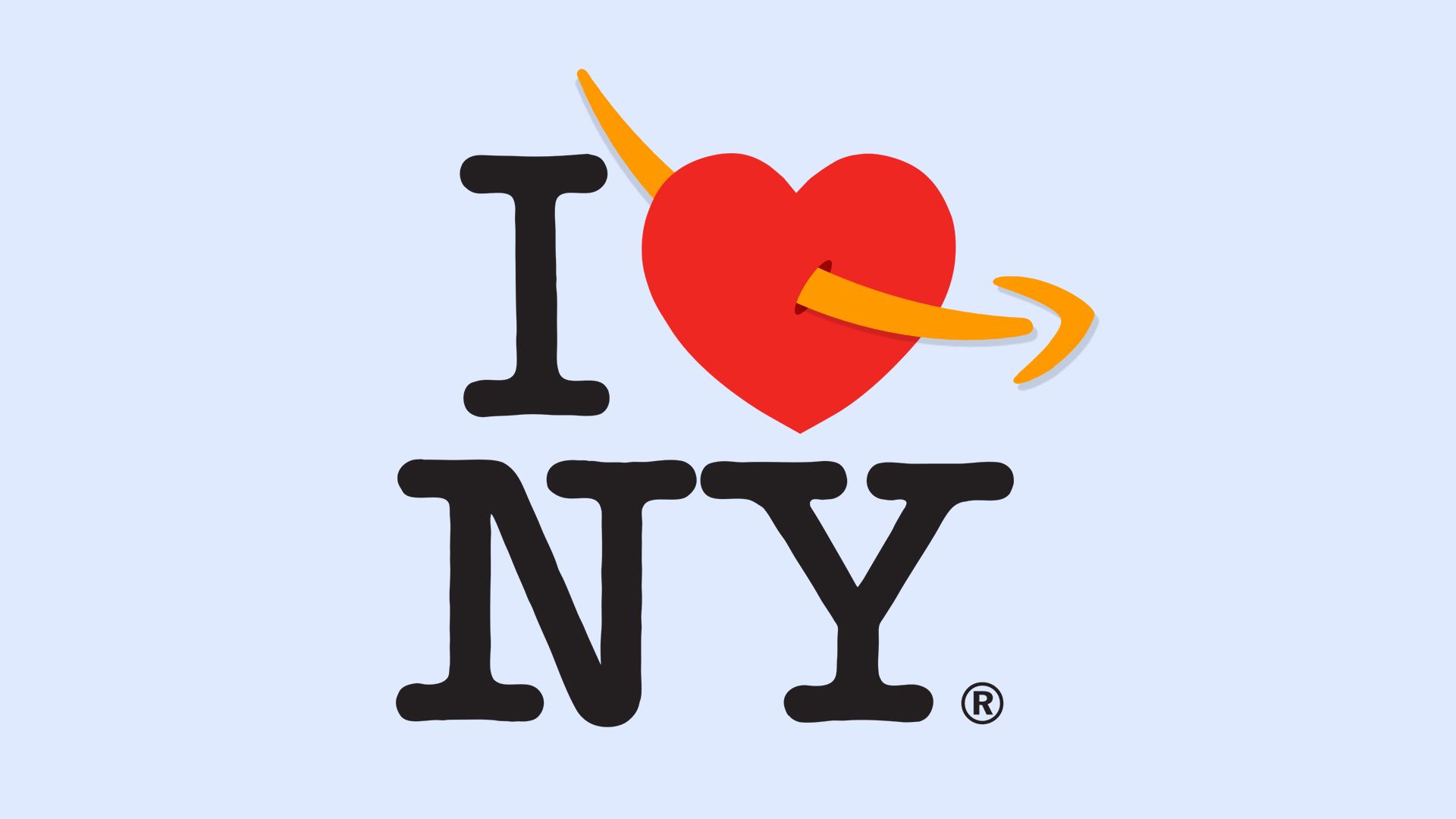 Amazon's retreat from Queens reveals the dynamics of a new power game: Giant tech companies play as equals with governments, with massive influence over economies and communities, Axios' Scott Rosenberg and Ina Fried report.
How it works ... Amazon gave us a glimpse into the new playbook of how a tech company, functioning like a quasi-state, can flex its power:
Close the doors: Dicker with cities and states in secret.
Hide your cards: Tell the other side what you want without letting on how flexible you're actually going to be.
Change the game: Amazon may prefer to rewrite its expansion plan rather than horse-trade with demanding and unpredictable local elected officials.
Leaping to conclusions about who came out on top is a mistake:
Rep. Alexandria Ocasio-Cortez, whose district is next door to the Amazon site, tweeted about defeating "Amazon's corporate greed."
But New York didn't win much. Polls showed wide support in the area for bringing Amazon to Queens, even as some residents feared rent increases.
Another way to play the game:
Google and Apple have been undertaking major expansions outside Silicon Valley, with a lot less tax money and a lot less drama.
Apple said a year ago it was looking at a spot outside of California and Texas in which to expand. It decided instead to expand in Austin, pledging to invest $1 billion there.
It also is setting up new offices in Seattle, San Diego and the Los Angeles suburb of Culver City, and expanding operations in Pittsburgh, New York, Boston, Portland, Oregon and Boulder, Colo.
Impact: No public search, minor tax breaks.
Google announced last year a major expansion in New York, spending $2.4 billion to acquire Chelsea Market and then, in December, announcing a further $1 billion investment.
This week, the company announced it was spending $13 billion this year on data centers and offices throughout the U.S.
Impact: Lots of jobs in New York, no tax breaks.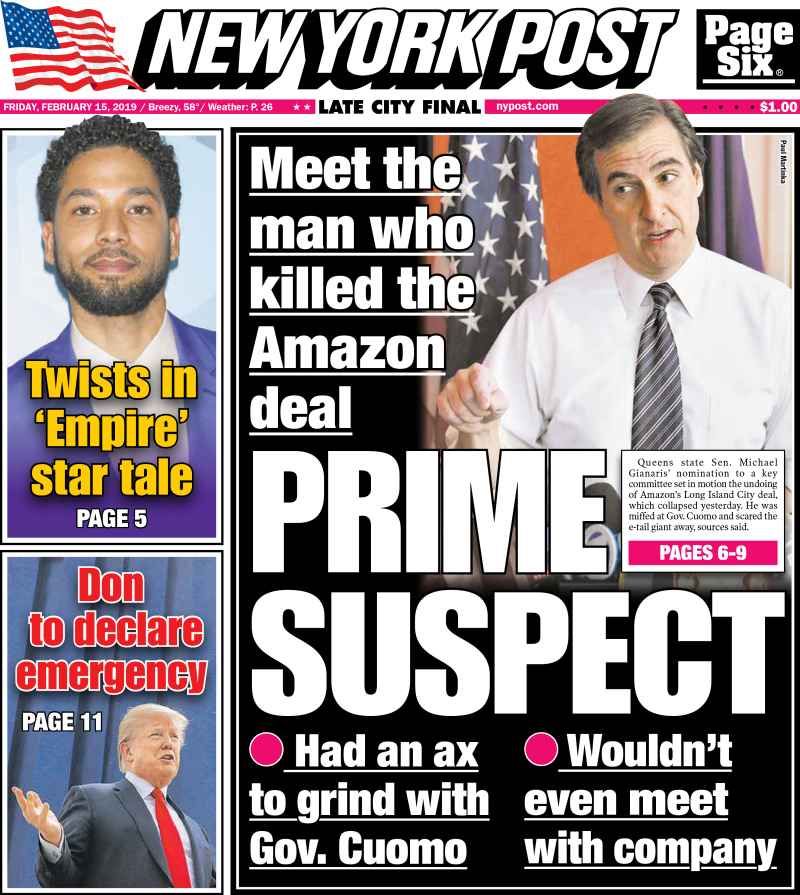 4. Pic du jour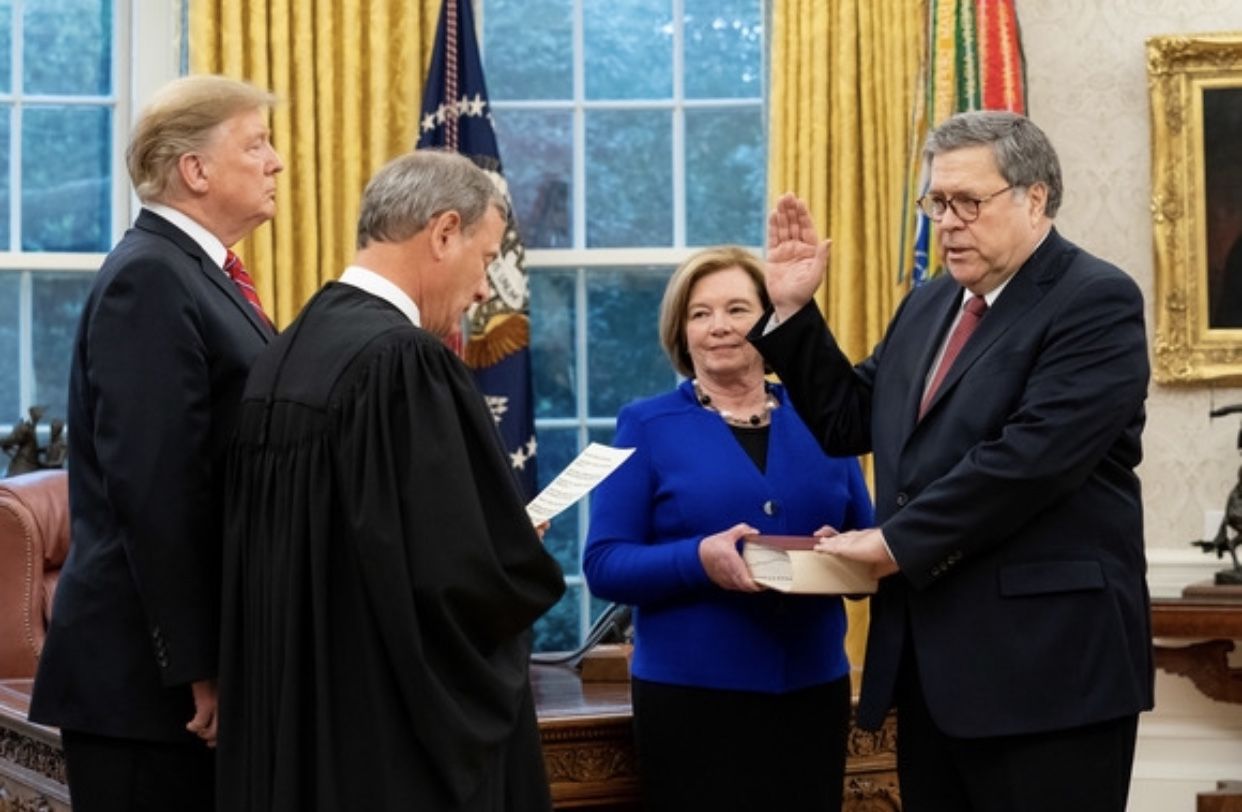 William Pelham Barr is sworn in yesterday as 85th attorney general of the United States, by U.S. Supreme Court Chief Justice John Roberts.
Barr's wife, Christine, held the Bible during the Oval Office ceremony.
5. Travis Kalanick's secret new venture
"Travis Kalanick is secretly ramping up his first big venture after being pushed out as head of Uber, raiding his old company for staff as part of a multimillion-dollar plan to build a worldwide network of food delivery kitchens," the Financial Times' Tim Bradshaw and Shannon Bond report (subscription):
"The billionaire co-founder of Uber is applying some of the same tactics for supercharging growth he used at the ride-hailing start-up — including recruiting several of his earliest hires there — at his new venture, CloudKitchens."
The company offers "smart kitchens for delivery-only restaurants."
"Kalanick is hoping to tap into a trend that has sparked huge growth at Uber Eats and other food delivery services."
"He acquired a controlling stake in City Storage Solutions, the Los Angeles-based parent of CloudKitchens, for $150m last March through his investment fund, 10100, which he ... set up using the proceeds of a $1.4bn Uber stock sale."
6. 2020 vision: First debates will have up to 20 candidates
The first two Democratic presidential debates will each have two heats, with room for a total of 20 candidates who meet certain polling or grassroots fundraising thresholds, AP's Bill Barrow reports:
One pair of back-to-back debates will be held in June, and the second in July.
"NBC, MSNBC and Telemundo will broadcast the June debates on back-to-back nights. CNN will broadcast the July debate on back-to-back nights."
Andy Lack, chairman of NBC News and MSNBC, said in a staff-wide memo: "This unique debate ... will be broadcast in prime time in two languages, across three networks: NBC, MSNBC, and Telemundo, and will be available to viewers around the world on our digital platforms."
"Candidates can qualify by reaching 1% support in at least three national or early primary state polls," per AP.
"They also can qualify by collecting campaign donations from at least 65,000 individuals, with at least 200 unique donors in at least 20 states."
7. Scoop: Terry McAuliffe book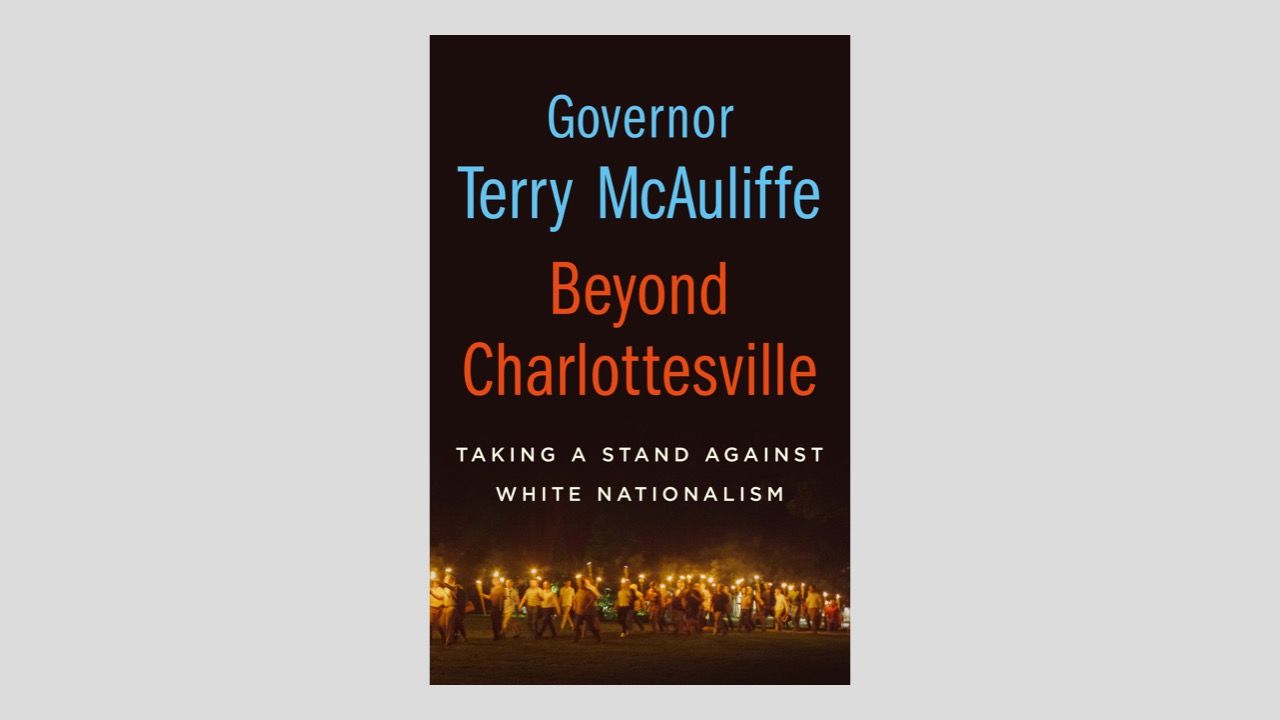 Terry McAuliffe remembered the "Operator 1" calls from the days when President Bill Clinton would ring him at 1 a.m.
Now, McAuliffe was Virginia's 72nd governor. President Donald Trump was calling about the racist violence that had exploded that day in Charlottesville.
McAuliffe — who tells the story in his book coming July 16, "Beyond Charlottesville: Taking a Stand Against White Nationalism" — was about to give a press conference. Trump, who was at his club in Bedminster, N.J., was also about to speak. McAuliffe told the president to go first, and said he'd wait.
Watching on TV as he prepared to go to the microphones, McAuliffe then saw Trump blame "many sides."
"I fully believed he'd do the right thing," McAuliffe told me in an interview. "I was shocked."
"There was so many lessons learned coming out of Charlottesville," the former governor added. "I had the front-row seat, calling the shots. Someone had to write it."
The book, from the Thomas Dunne Books imprint of St. Martin's Press, is — sadly — newly relevant after the blackface controversy in the government he left behind. Gov. Ralph Northam was lieutenant governor under McAuliffe.
McAuliffe, who had been working on the book for the past nine or 10 months, is likely to add an epilogue on the scandal.
"It's embarrassing," McAuliffe said. "It's a state that I'm very proud of."
8. First look: TV reporters you see most
Andrew Tyndall's Tyndall Report each year compiles a list of the "Most Heavily-Used Reporters" (anchors excluded) on the weekday nightly newscasts. Andrew gave Axios a preview of his list for 2018:
Jonathan Karl (ABC)
Miguel Almaguer (NBC)
Kristen Welker (NBC)
Peter Alexander (NBC)
Hallie Jackson (NBC)
Tom Costello (NBC)
Cecilia Vega (ABC)
Pierre Thomas (ABC)
Gabe Gutierrez (NBC)
Major Garrett (CBS)
Nancy Cordes (CBS)
Paula Reid (CBS)
9. Scoop: Tracking power
Bipartisanship is tough to come by inside Congress, but two formerly powerful House members are finding it on the outside.
Former congressmen Bill Shuster of Pennsylvania and Joe Crowley of New York, who have known each other for about 20 years, plan to work together in lobbying and government-relations.
Shuster, 58, who was chairman of the House Transportation Committee, retired.
Crowley, 56, once seen as a possible successor to Speaker Nancy Pelosi, lost his primary to now-Rep. Alexandria Ocasio-Cortez.
The former congressmen are open to joining a firm, or starting their own.
They're repped by Robert Barnett and Michael O'Connor of Williams & Connolly.
10. 1 film thing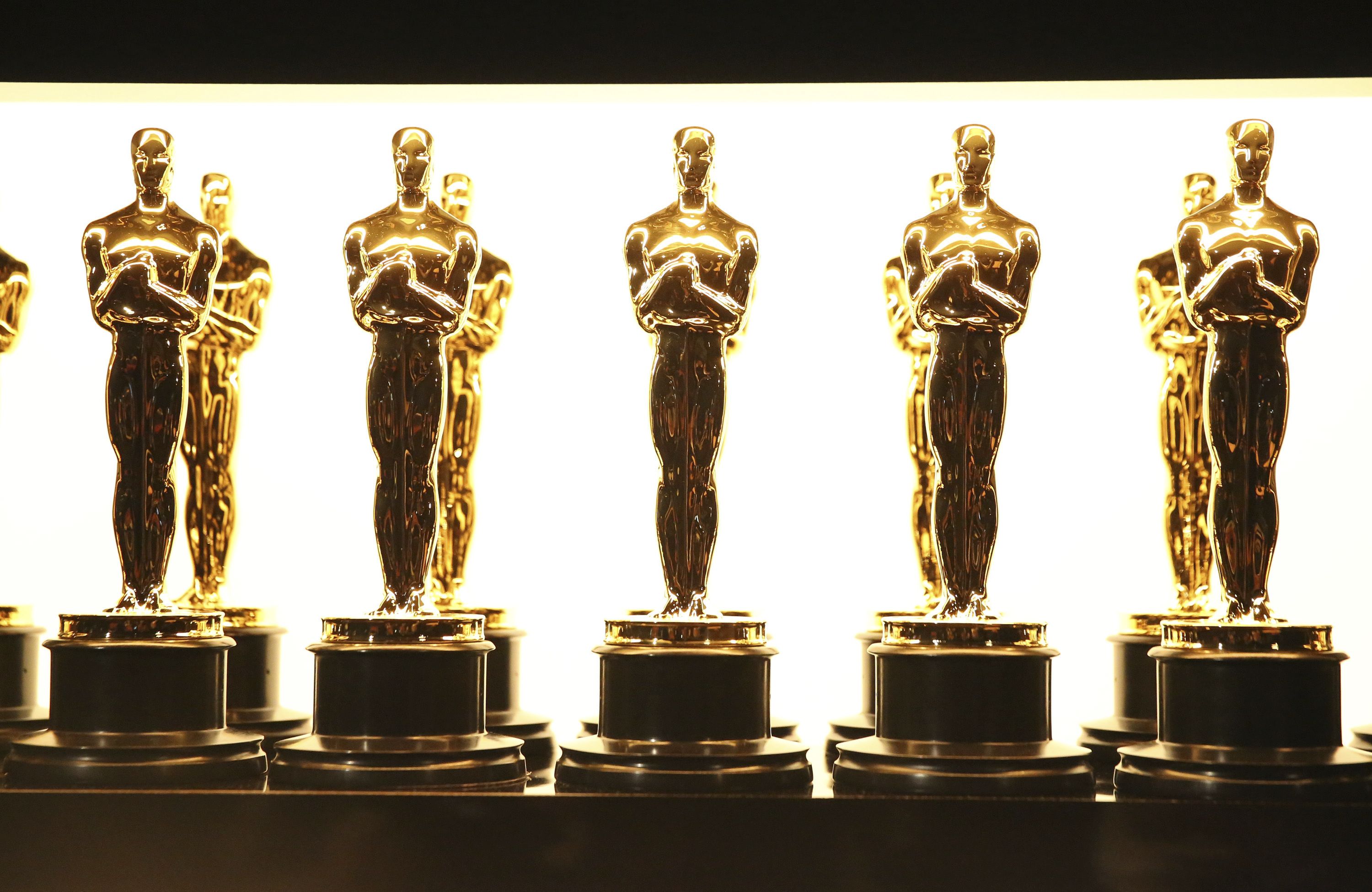 Nine days before show time, there's a full-on revolt over the Oscars, AP film writers Jake Coyle and Lindsey Bahr report:
"This is normally the time of year when Oscar hopefuls are readying acceptance speeches that almost always begin with a few words of gratitude for the Academy of Motion Pictures Arts and Sciences. But that sentiment has been hard to come by in the torturous and troubled lead-up to the 91st Academy Awards," on Feb. 24.
"The Oscars are ... host-less for only the fifth time in its 91-year history. The most recent, in 1989, resulted in an infamous duet between Snow White and Rob Lowe."
Why it matters: "After years of #OscarSoWhite backlash, one infamous envelope mix-up and the reckoning that followed the expulsion of Harvey Weinstein from the academy, this year's Academy Awards drama has been self-inflicted."
"In response to last year's all-time low of 26.5 million viewers, the Oscars — the grandest and most glamorous award show ever created — are shrinking. And nobody likes it."