Axios AM
October 23, 2018
☕️ Good Tuesday morning. Midterms are two weeks from today.
L.A. readers: You're invited! Join Axios' Ina Fried, the Chan Zuckerberg Initiative's David Plouffe and local leaders at lunchtime Thursday in downtown L.A. for a conversation about California's housing crisis. RSVP here.

1 big thing: Jobs for humans in the robot age
Maybe you didn't grow up dreaming of being an "augmented reality journey builder" or "master of edge computing" — or a "cyber calamity forecaster."
But someone will, Axios future editor Steve LeVine reports.
Jobs of the future will be heavy on the use of algorithms, automation and AI; customer experience; environment; fitness and wellness; health care; legal and financial services; transport; and work culture.
Why it matters: This is the sunnier side of the apocalyptic argument that robots are going to eat our jobs.
That assessment comes from a report — released first to Axios by Cognizant, an IT firm based in New Jersey — identifying 50 "jobs of the future" to replace the many current occupations that are being vaporized.
"Work culture," which grew at a "frothy" rate over the past year, includes training and development specialists, career counselors, and industrial-organizational psychologists.
"These specialists are using technology to do a better job, and helping employees do the same," the report says.
Cognizant keeps a quarterly jobs tracker that tries to determine whether new jobs will efficiently replace those eliminated.
So far, so good: Since early 2017, the index's "jobs of the future" have been growing faster than all jobs.
The report says that the only job category to fall over the past year was health care, which includes everyone from biomedical engineers to registered nurses. Reasons include financial pressures in the industry, and uncertainty about U.S. health care policy.
Jobs that grew the most in the past year:
Personal Care Aide: +295%
Genetic Counselor: +222%
Transportation Supervisor: +204%
Fashion Designer: +148%
Video Game Designer: +102%
Jobs that fell the most:
Solar Energy Installer: -55%
Alternative Energy Manager: -48%
Home Health Aide: -37%
Registered Nurse: -31%
Aerospace Engineer: -4%
Be smart: Surprisingly, "a lot of the jobs of the future are jobs [that are being done] today," said Benjamin Pring, director of the Center for the Future of Work at Cognizant. "That everyone would be a computer scientist is unrealistic."
In fact, some traditional job categories will grow as they add a digital component.
This launches Cognizant's tracker. Axios will follow it each quarter to see how the creation of jobs of the future is pacing with the automation of traditional occupations.
2. Turkey says Saudis planned writer's murder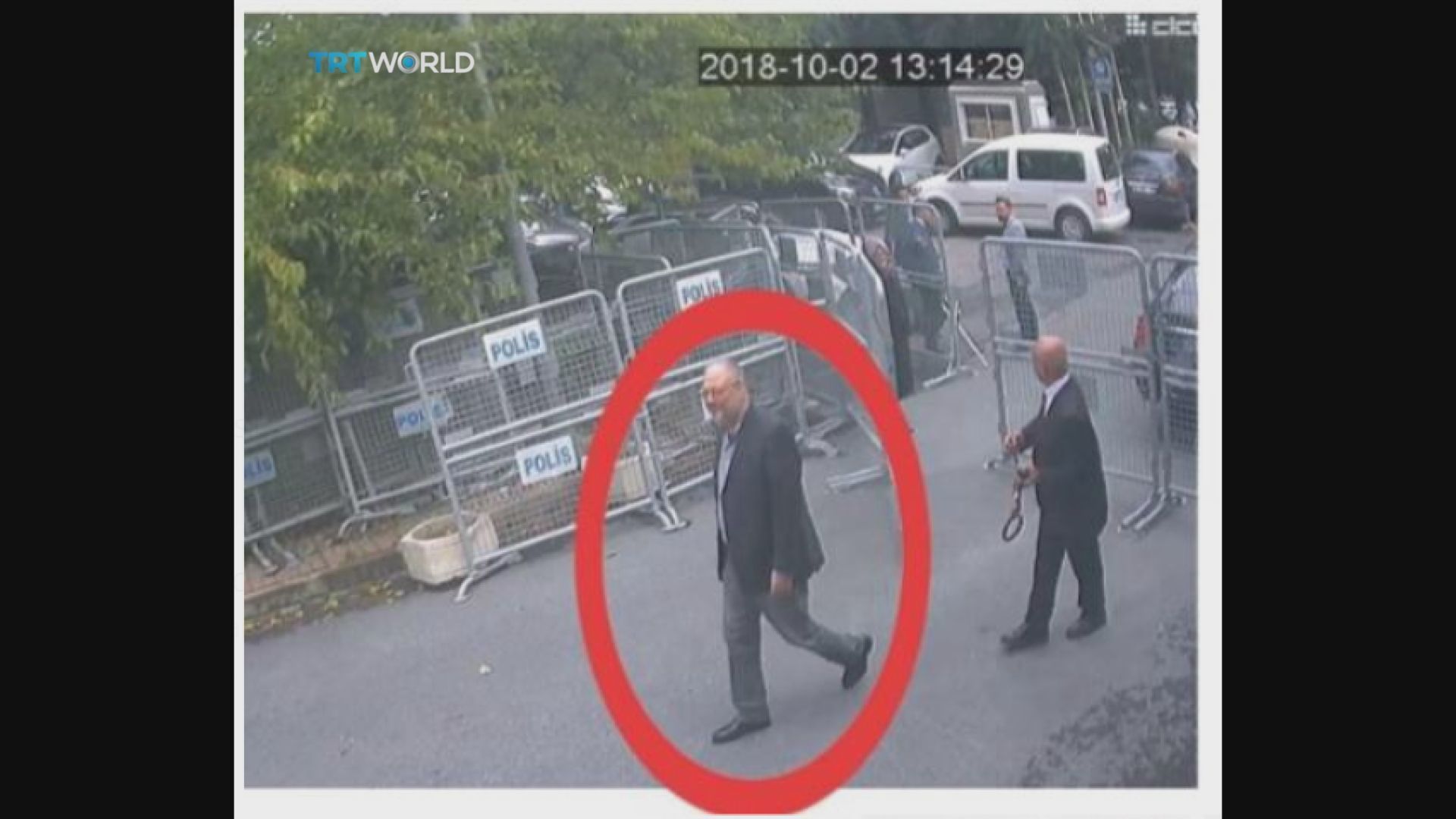 After weeks of carefully orchestrated leaks, Turkey's president, Recep Tayyip Erdogan, used a televised address to parliament to lay out what he said was a Saudi plot to kill the journalist Jamal Khashoggi, per the N.Y. Times' Richard Pérez-Peña:
"This murder might have been committed at a consulate building which may be considered Saudi Arabian land, but it rests within the borders of Turkey," Erdogan said, adding that the Vienna Convention "cannot allow the investigation of this murder to be concealed behind the armor of immunity."
Erdogan called it a "savage murder" and called for the suspects to be tried in Turkey, per AP.
He asked: "Where is the body of Jamal Khashoggi?"
For the first time, Erdogan also confirmed that a body double of Khashoggi was used as a decoy after he was killed.
3. Repressive regimes weaponize social media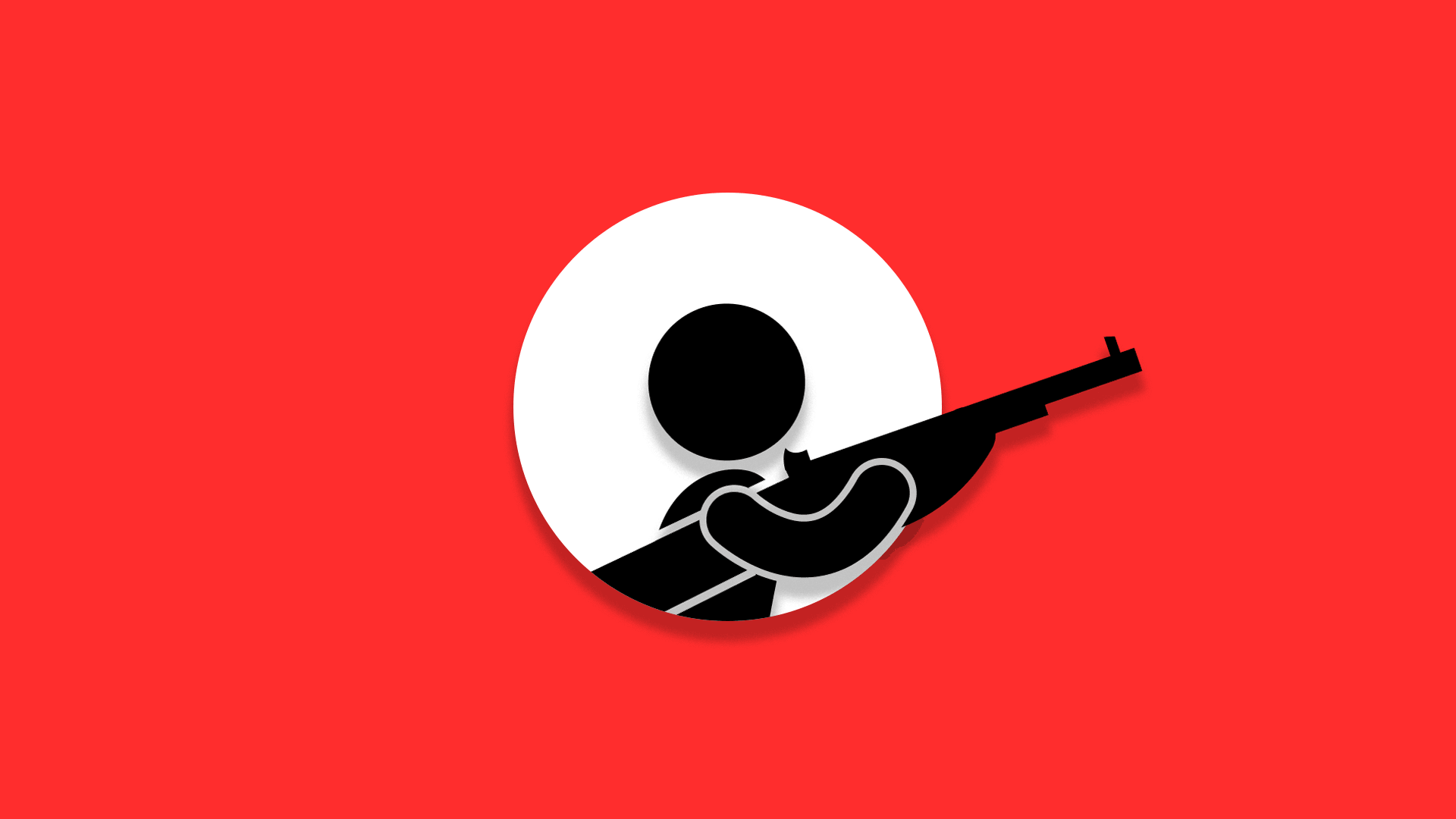 Some repressive regimes and insurgent candidates are increasingly weaponizing social media technology to silence critics or exert control over vulnerable populations, Axios' Sara Fischer reports.
Why it matters: Lack of oversight of social media makes it easy for those in power to influence populations without being detected — at least not until after damage is done.
The latest: In Saudi Arabia, according to a new report from the N.Y. Times, Saudi-backed troll farms were inundating journalists, including Jamal Khashoggi, with hateful messages and threats of violence in an effort to silence them.
In Myanmar, a UN-backed fact-finding mission found that members of the Myanmar military used Facebook as a tool in the government's campaign of ethnic cleansing against the country's Rohingya population.
In Brazil, businessmen allegedly linked to right-wing candidate Jair Bolsonaro have bankrolled a campaign to spam users with fake news via WhatsApp, per the WashPost.
Russia and Iran are leveraging social media to undermine stability or elections in other nations.
Facebook and Twitter have taken action in nearly all of these instances, some of which were first uncovered by third parties or reporters.
But often groups make it hard to track their actions in real time. For instance, they'll spread social media bot attacks across hundreds of seemingly-unrelated accounts and platforms.
4. Pic du jour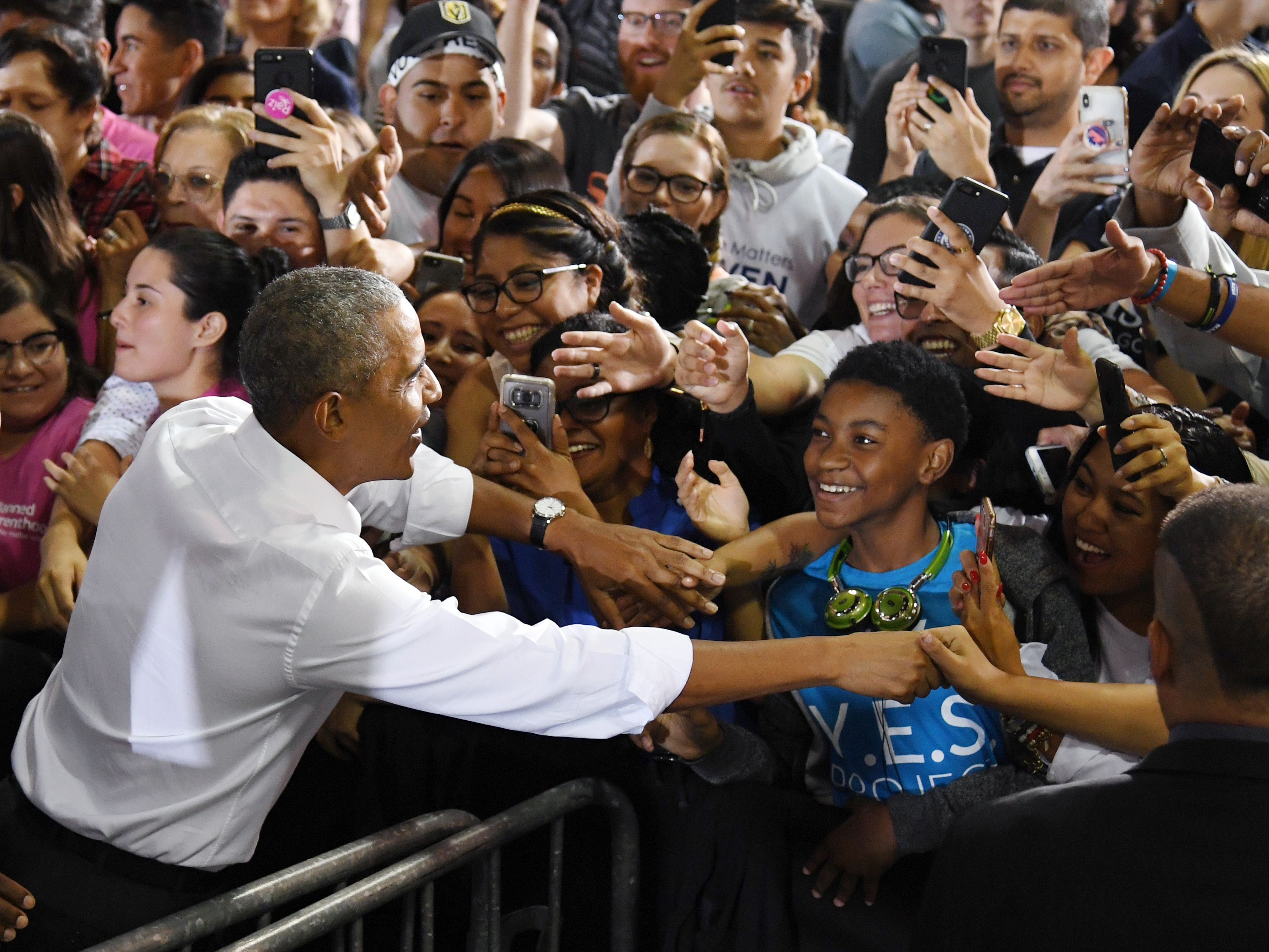 Former President Obama greets supporters yesterday after speaking at a get-out-the-vote rally in Las Vegas.
5. A first: Secret Service breaks up fight outside Oval
A Feb. 21 argument "between the White House chief of staff, John F. Kelly, and Corey Lewandowski, an informal adviser to President Trump, turned into a physical altercation that required Secret Service intervention just outside the Oval Office," the N.Y. Times' Maggie Haberman and Katie Rogers report:
In the "near brawl," "Kelly grabbed Mr. Lewandowski by the collar and tried to have him ejected from the West Wing."
Why it matters: "The episode ... is the latest illustration of the often chaotic atmosphere Mr. Trump is willing to tolerate in the White House as well as a reflection of the degree to which Mr. Kelly's temper can be provoked."
How it went down: "Trump had both men in his office. ... Kelly criticized Mr. Lewandowski to Mr. Trump for making so much money off the president in the form of his contract with the super PAC supporting the president's re-election. Mr. Kelly also expressed his anger that Mr. Lewandowski had been criticizing him on television."
"As Mr. Kelly walked toward a hallway leading back to his office, he called to someone to remove Mr. Lewandowski from the building. The two then began arguing, with Mr. Lewandowski speaking loudly. Mr. Kelly grabbed Mr. Lewandowski by his collar, trying to push him against a wall."
"Lewandowski did not get physical in response, according to multiple people familiar with the episode. But Secret Service agents were called in. Ultimately, the two men agreed to move on."
6. Trump embraces "nationalist" title
President Trump declared himself a "nationalist" for the first time during his rally in Houston with Sen. Ted Cruz (now "Texas Ted") last night, CNN's Jeremy Diamond reports.
What Trump said: "You know what a globalist is, right? [Boos.] ... A globalist is a person that wants the globe to do well — frankly, not caring about our country so much. And you know what? We can't have that. You know, they have a word — it sort of became old-fashioned. It's called a 'nationalist.' ... We're not supposed to use that word. You know what I am? I'm a nationalist. OK? I'm a nationalist."
The crowd erupted in "USA! USA!" chants.
Why it matters: "The comment marked the first time Trump has directly associated himself with the political ideology, which has long defined his outlook and the protectionist trade policies he has implemented in an effort to boost domestic manufacturing."
7. Quote du jour
"I haven't seen people inside the Beltway as convinced and certain about an electoral outcome since the day before Hillary Clinton won the presidency."
—
Michael Steel
of Hamilton Place Strategies, veteran GOP operative, to Axios' Alexi McCammond
8. Documents shed light on Musk's secret tunnel
Documents submitted to officials in Hawthorne, in L.A. County, by Elon Musk's Boring Co., offer a sneak peek at the tunneling company's plans, the L.A. Times' Laura Nelson reports:
"The most futuristic is a blueprint for a steel elevator shaft inside the garage of a shabby house near the Hawthorne Municipal Airport that would connect with the test tunnel 40 feet below."
"The structure would serve as a covert place for engineers to practice raising and lowering vehicles into the test tunnel, a key element of the transportation system known as 'Loop.'"
The tunnel now runs a mile under Hawthorne streets, starting next to SpaceX headquarters.
"Musk envisions a transportation network where commuters in cars, on foot or on bicycles can board platforms the size of parking spaces, dotted across the city."
"The platforms, called 'skates,' would sink through elevator shafts, merge seamlessly into the tunnel network and whisk riders to their destinations at speeds of up to 130 mph."
9. "A Call for Mavericks"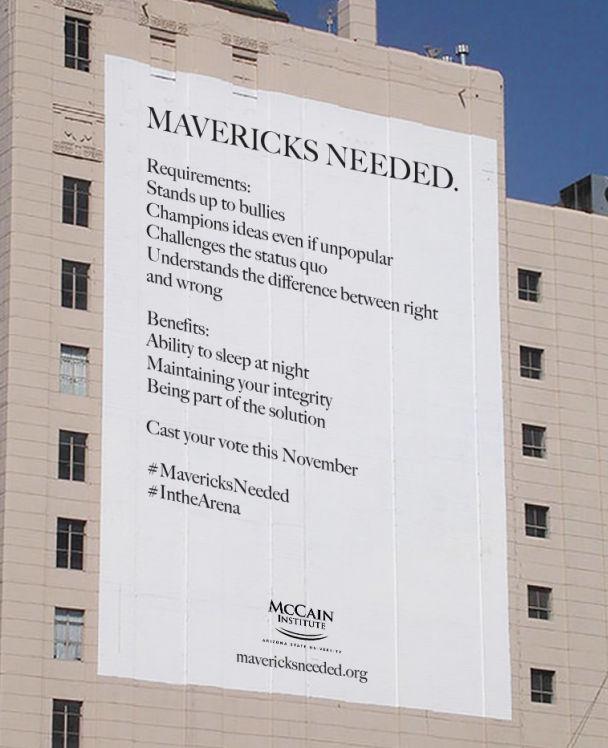 The McCain Institute for International Leadership is launching its first major initiative since Senator John McCain's death — an online ad campaign "encouraging Americans to vote and calling for a new generation of 'mavericks,'" the WashPost's Felicia Sonmez writes:
"Mark Salter, McCain's longtime aide and writing partner, said the idea for the ad campaign was born this spring, while the senator was still alive. The project's goal, he said, is to encourage Americans to get engaged with politics, petition their government and make human rights a priority."
"The ad was directed by Jesse Dylan, musician Bob Dylan's son, who directed will.i.am's viral ''Yes We Can' video in support of Barack Obama in 2008."
10. 1 🎞 thing: Why D.C. stories rarely film in D.C.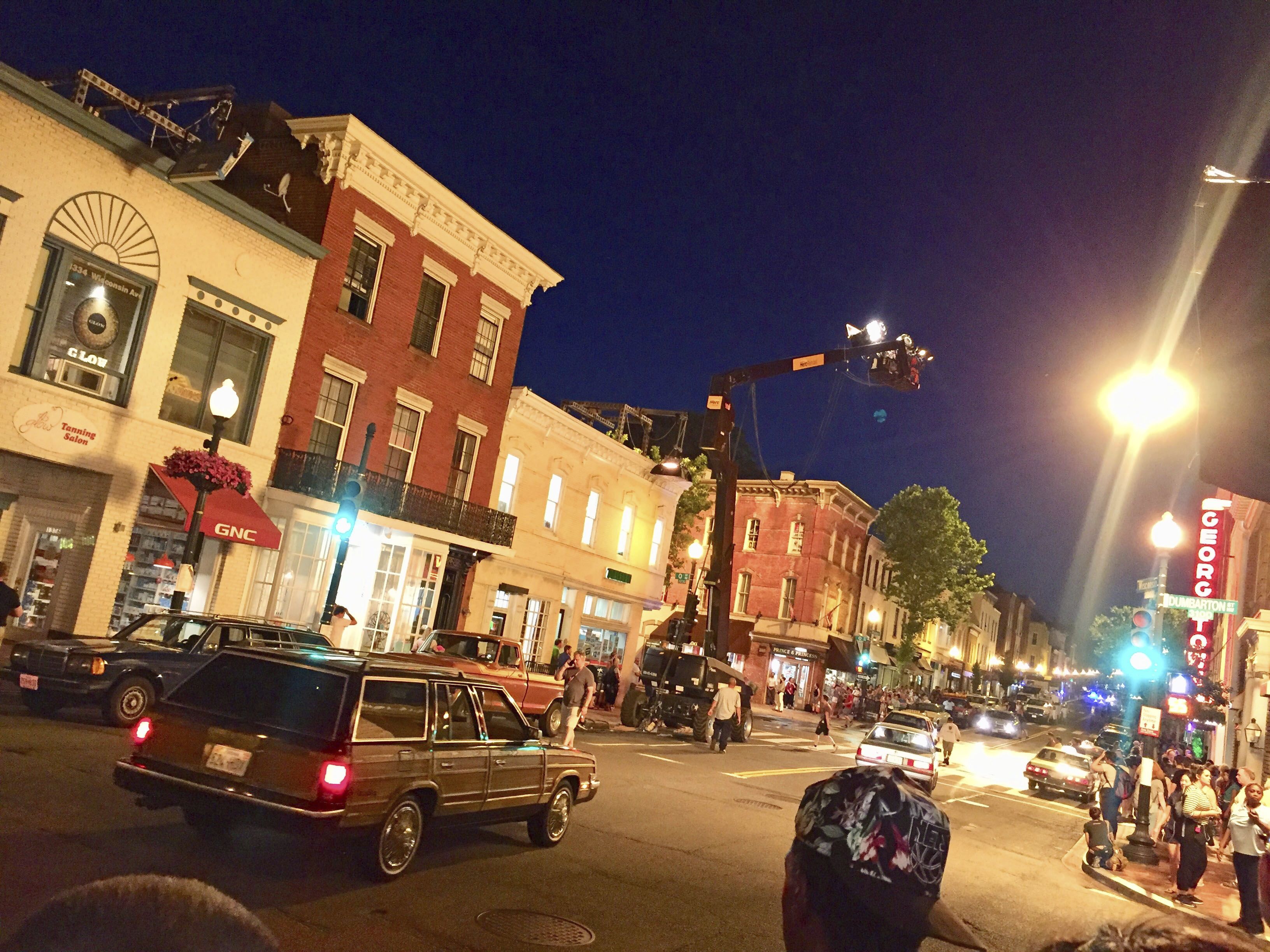 "It's a hobby among District of Columbia locals: Picking apart glaring geographic and architectural inaccuracies in movies and television shows set in Washington," AP's Ashraf Khalil writes:
"One of the most famous is the 1987 film 'No Way Out,' where Kevin Costner escapes pursuers by taking a subway from Georgetown," where there's no Metro.
"The opening credits of the new Amazon show 'Jack Ryan' show the title character biking to work via a route that makes no geographic sense."
Why it happens: "Filmmakers say Washington can be a difficult place for them —the entire district is a no-fly zone for helicopters and drones. Those seeking film permits must sometimes contend with several overlapping police forces: ... Metropolitan Police, National Parks Service police, the United States Capitol Police and the Secret Service. ... Other cities offer more generous tax incentives."
"So Washington-centric series like 'House of Cards' or 'Veep' typically come to the District just to shoot what locals call the 'postcard shots' of the monuments or the White House, then do their principal filming elsewhere."
"'The Americans' was ... filmed in Brooklyn; 'NCIS' has been set in Washington for 16 seasons, but fakes the District in southern California. 'The Post' was filmed in Brooklyn and 'Lincoln' was filmed in Richmond, Virginia — the capital of the Confederacy."
D.C. officials scored a success last summer with the filming of the Wonder Woman sequel in Washington.
"And they have a high-profile ally in author George Pelecanos, who has set all 20 of his crime novels in the Washington area and is on a personal mission to turn the nation's capital into a film hub."