You asked for it ... You got it! Axios PM, coming Tuesday. 1-click sign up here — I look forward to our afternoon chats.
https://www.axios.com/newsletters/axios-am-eb1bec29-6ff0-4c63-a4ac-9371f27d10c0.html?chunk=0#story0
1 big thing: The Jared jam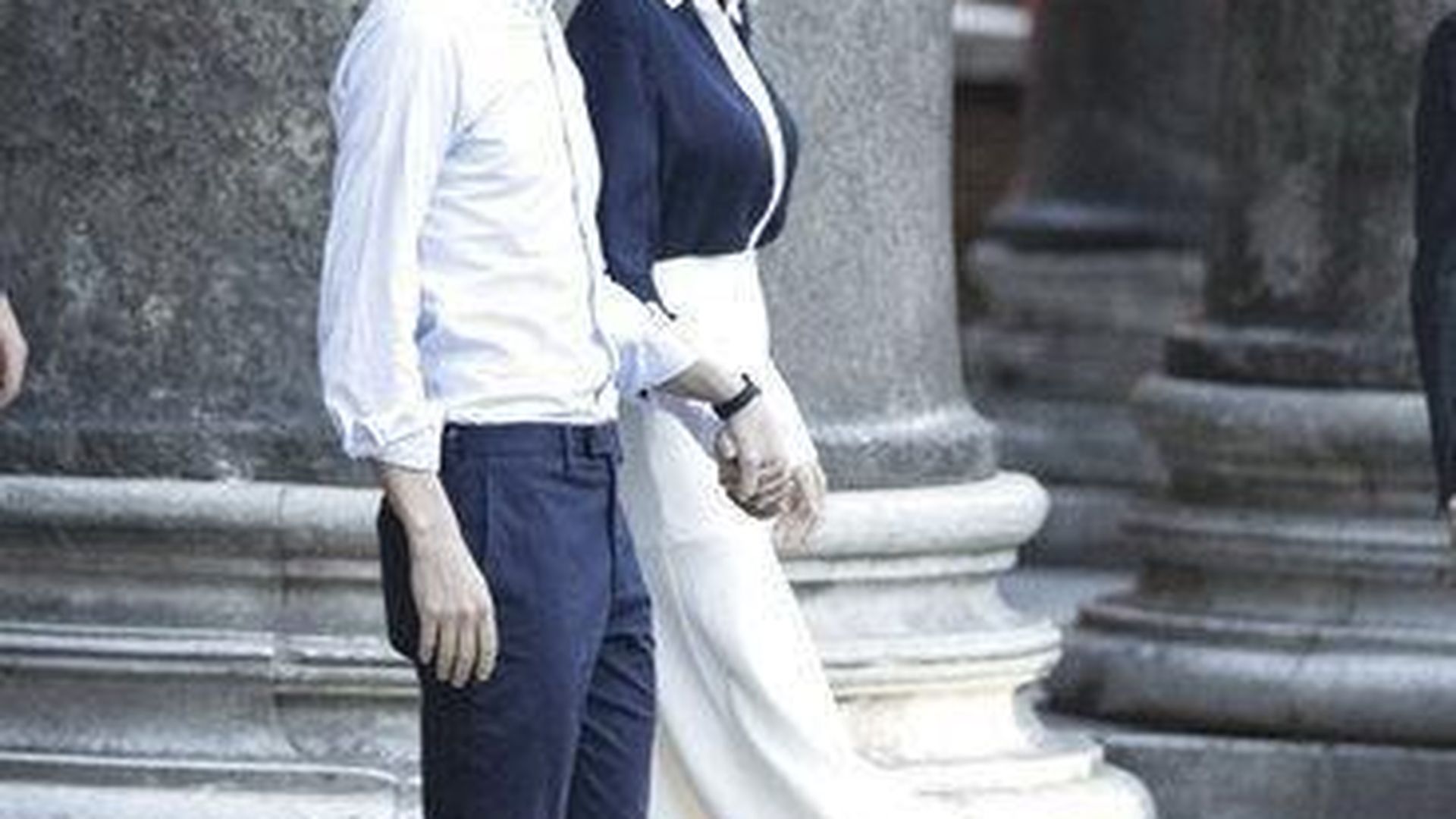 Make no mistake: The hottest topic among top White House officials is the FBI's interest in Jared Kushner, the closest adviser and son-in-law of the President. The Washington Post report that Kushner discussed "a secret and secure communications channel between Trump's transition team and the Kremlin" is something from a Clancy novel.
Why it matters: He did it, knowing the world suspected Russia of helping tilt the election to his father-in-law.
Caveat, from WP: "Russia at times feeds false information into communication streams it suspects are monitored as a way of sowing misinformation and confusion among U.S. analysts."
Deets from N.Y. Times, which follows WaPo and also makes the "Russia channel" the paper's lead story:
"The [December] conversation between Mr. Kushner and the ambassador, Sergey I. Kislyak, took place during a meeting at Trump Tower ... Also present ... was Michael T. Flynn."
"It is unclear who first proposed the communications channel, but ... people familiar with the meeting said the idea was to have Mr. Flynn speak directly with a senior military official in Moscow to discuss Syria and other security issues. The communications channel was never set up, the people said."
"This week, the Senate Intelligence Committee asked the Trump campaign's treasurer to preserve and produce all documents — including phone records and emails — dating to its official start in June 2015, according to one person associated with the campaign."
Sound smart: A hot theory is that Trump can't boot some top (non-Jared) aides because those inside know too much, and outsiders (beyond old campaign hands) can't be trusted with what they'd learn.
https://www.axios.com/newsletters/axios-am-eb1bec29-6ff0-4c63-a4ac-9371f27d10c0.html?chunk=1#story1
2. Tweeter in timeout?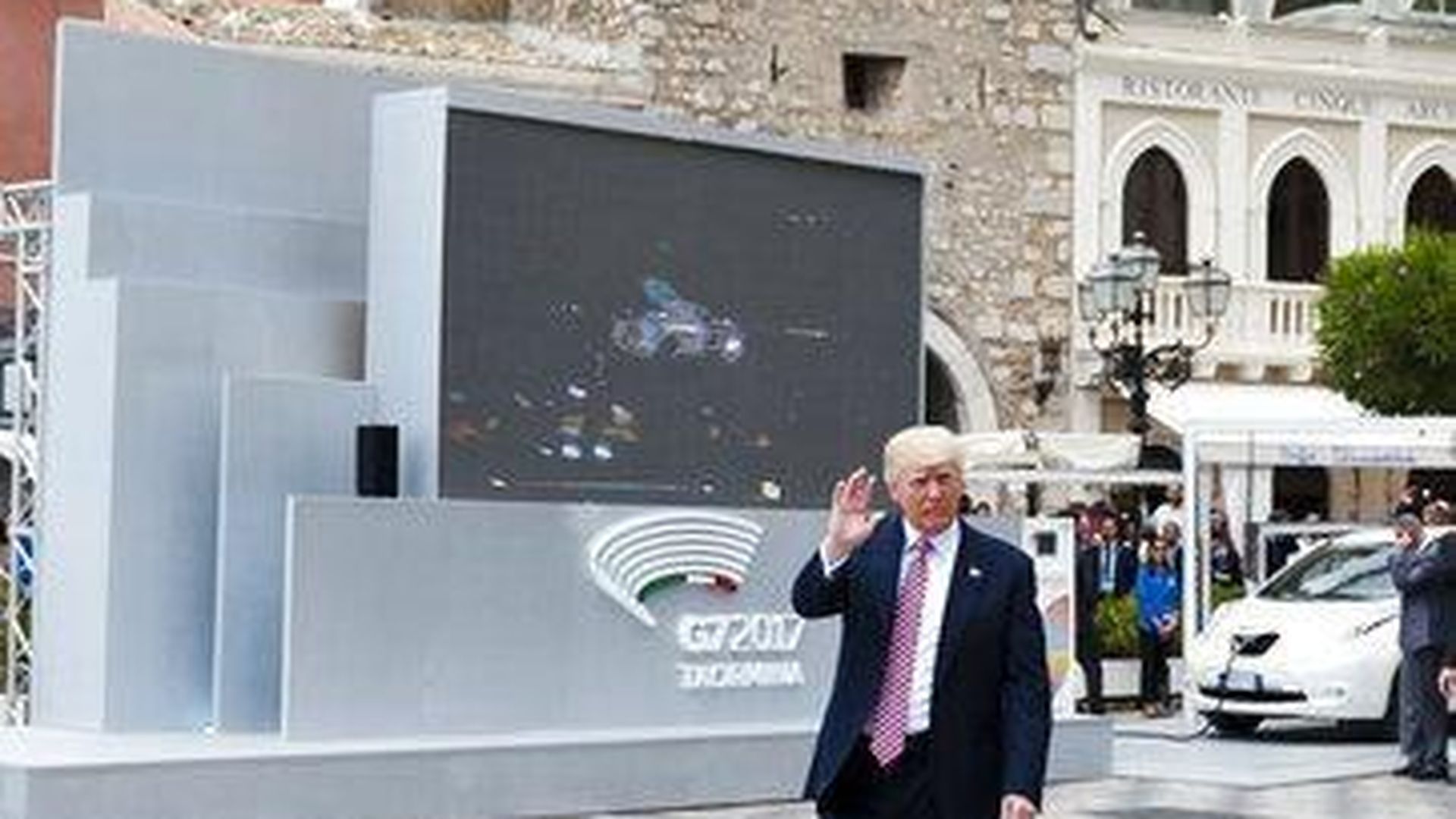 Nugget in a Wall Street Journal front-pager about Trump's coming staff shakeup (by Michael Bender and Peter Nicholas):
"One major change under consideration would see the president's social media posts vetted by a team of lawyers ... The idea, said one of Mr. Trump's advisers, is to create a system so that tweets 'don't go from the president's mind out to the universe.'"
Barry Bennett, a former Trump campaign aide: ""I would be shocked if he would agree to that."
Memo to the folks who are plotting this: This has been tried before. Ask the inner circle from the transition.
West Wing sources tell me a more likely scenario is for Marc Kasowitz, the lawyer leading Trump's outside Russia defense, might convince him he absolutely has to vet tweets relating to Russia.
Be smart: Good luck with that, sir.
https://www.axios.com/newsletters/axios-am-eb1bec29-6ff0-4c63-a4ac-9371f27d10c0.html?chunk=2#story2
3. Diplomat in Middle East, disrupter in Europe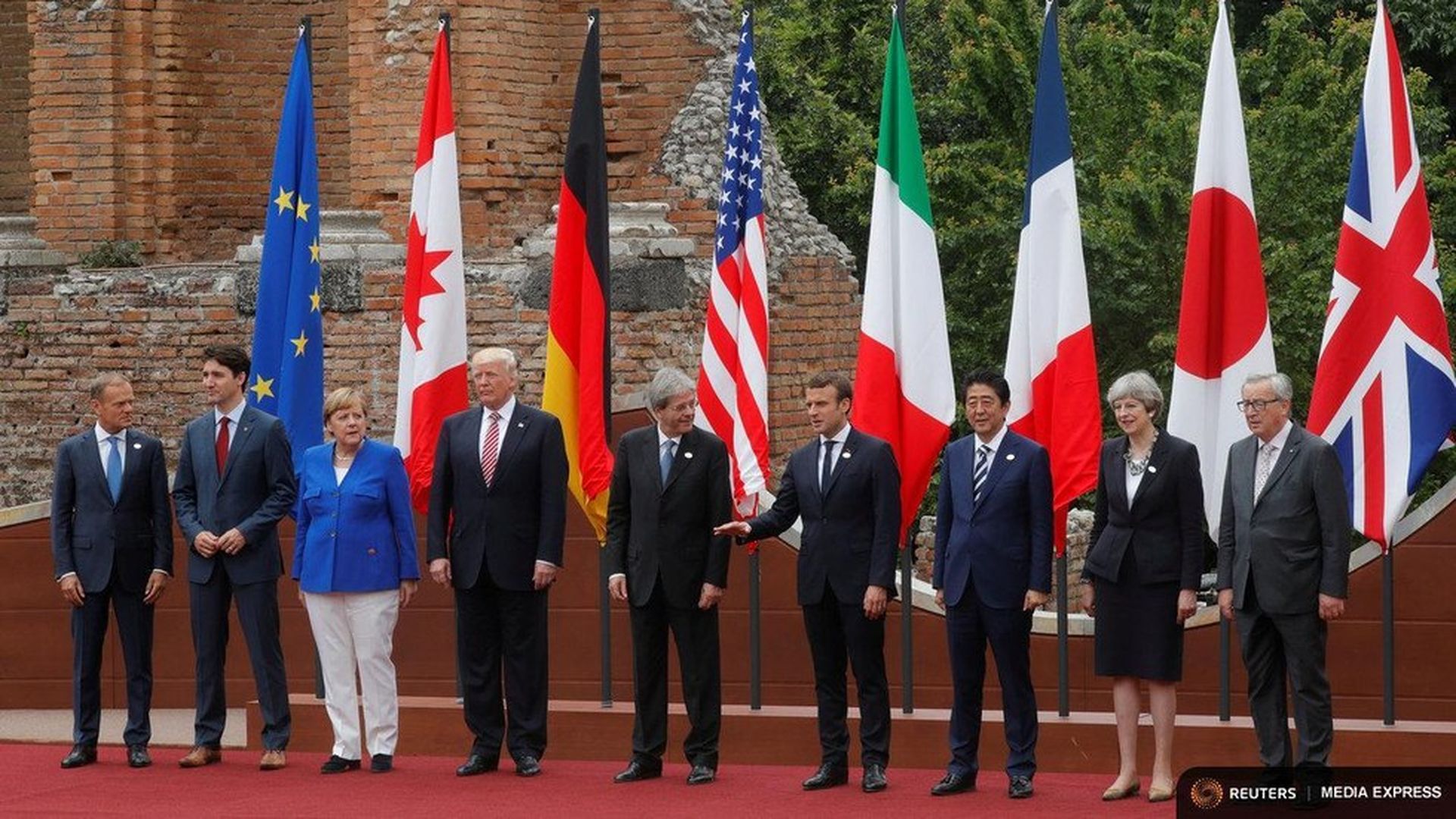 https://www.axios.com/newsletters/axios-am-eb1bec29-6ff0-4c63-a4ac-9371f27d10c0.html?chunk=3#story3
4. Muslim holy month begins
"Tillerson declines to host Ramadan event at State Department," by Reuters' Yeganeh Torbati:
"Since 1999, Republican and Democratic secretaries of state have nearly always hosted either an iftar dinner to break the day's fast during Ramadan or a reception marking the Eid al-Fitr holiday at the end of the month."
"Tillerson turned down a request from the State Department's Office of Religion and Global Affairs to host an Eid al-Fitr reception."
"The month of fasting and prayer for Muslims gets under way [today] in many countries."
Why it matters: "His rejection ... suggests there are no plans this year for any high-profile Ramadan function at the State Department."
State's response: "We are still exploring possible options for observance of Eid al-Fitr, which marks the end of the month of Ramadan. U.S. ambassadors are encouraged to celebrate Ramadan."
https://www.axios.com/newsletters/axios-am-eb1bec29-6ff0-4c63-a4ac-9371f27d10c0.html?chunk=4#story4
5. Mika salutes Zbig: "#HailToTheChief"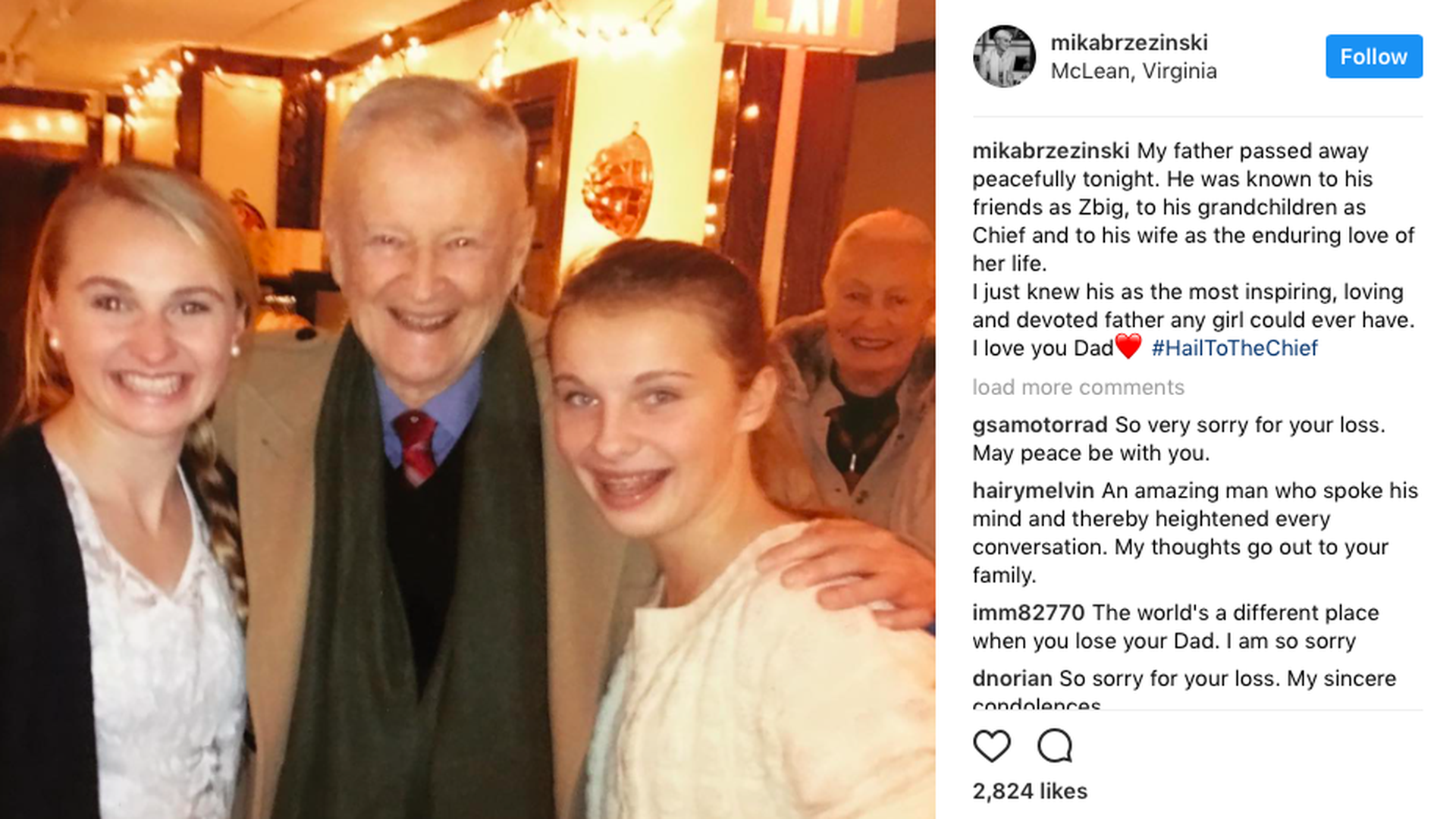 Mika Brzezinski announced on Instagram: "My father passed away peacefully tonight. He was known to his friends as Zbig, to his grandchildren as Chief and to his wife as the enduring love of her life. I just knew his as the most inspiring, loving and devoted father any girl could ever have. I love you Dad❤️ #HailToTheChief."
N.Y. Times A1, "A Security Adviser With Decades of Influence," by Daniel Lewis: "Zbigniew Brzezinski, the hawkish strategic theorist who was national security adviser to President Jimmy Carter in the tumultuous years of the Iran hostage crisis and the Soviet invasion of Afghanistan in the late 1970s, died on Friday at a hospital in Virginia. He was 89."
"Brzezinski, a descendant of Polish aristocrats (his name is pronounced Z-BIG-nyehv breh-ZHIHN-skee), ... was adept at seizing the spotlight and freezing out the official spokesman on foreign policy, Secretary of State Cyrus R. Vance, provoking conflicts that ultimately led to Mr. Vance's resignation."
Another Mika Instagram post: "My father and mother both escaped Europe before the start of World War II. They met in college and we're inseparable in the 6 decades that followed. Here they are in Greece so many years ago. But that same love kept them close through tonight when my dad passed away. We love you Dad." See the pic.
https://www.axios.com/newsletters/axios-am-eb1bec29-6ff0-4c63-a4ac-9371f27d10c0.html?chunk=5#story5
6. If U.S. leaves Paris climate deal ...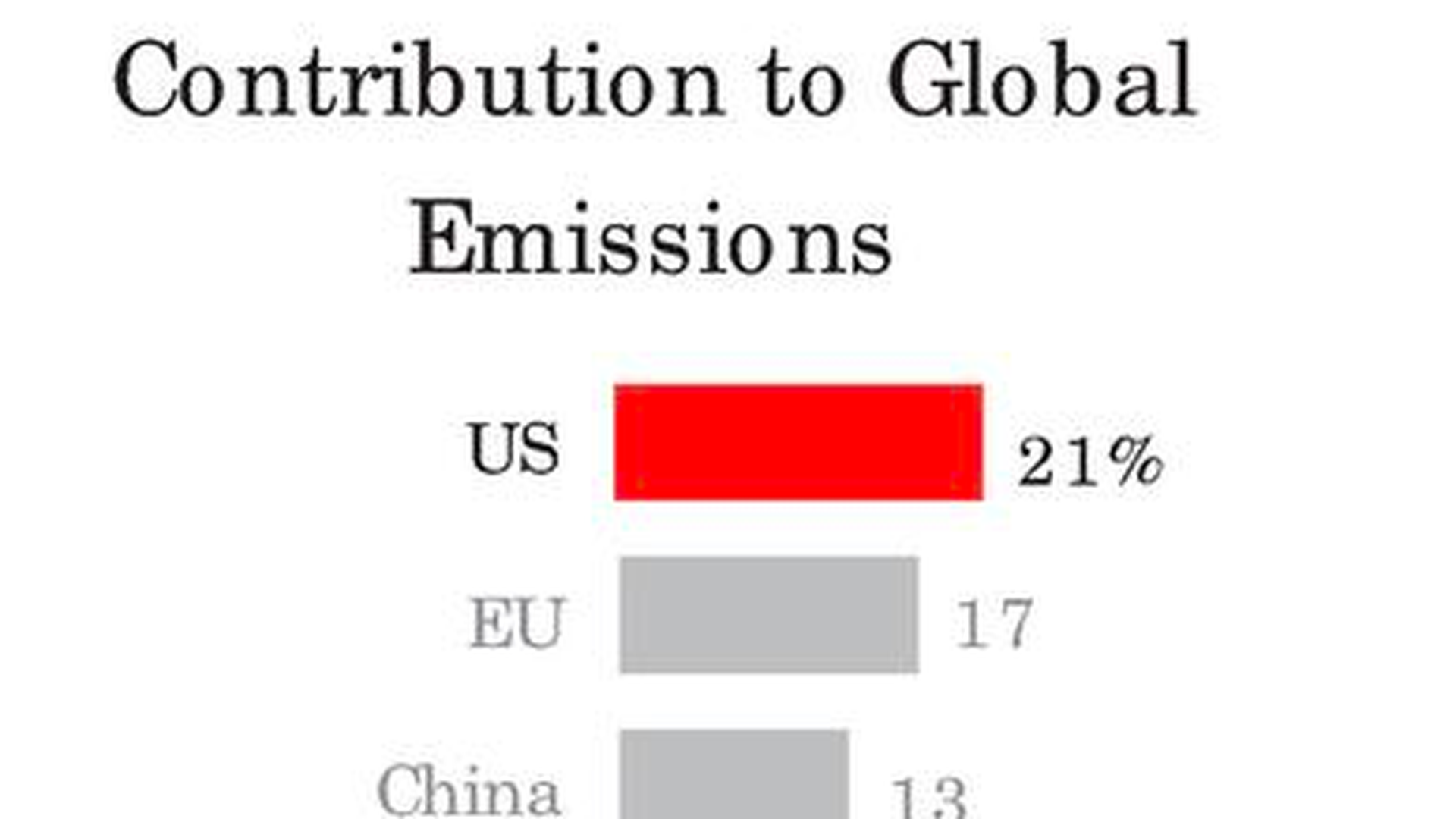 Breaking ... Trump tweets this a.m.: "I will make my final decision on the Paris Accord next week!"
"Earth is likely to hit more dangerous levels of warming even sooner if the U.S. pulls back from its pledge to cut carbon dioxide pollution ... because America contributes so much to rising temperatures, " AP's Seth Borenstein writes:
"Trump ... will soon decide whether the United States stays in or leaves a 2015 Paris climate change accord in which nearly every nation agreed to curb its greenhouse gas emissions."
AP "consulted with more than two dozen climate scientists and analyzed a special computer model scenario designed to calculate potential effects" if the U.S. pulls out.
"Calculations suggest it could result in emissions of up to 3 billion tons of additional carbon dioxide in the air a year. When it adds up year after year, scientists said that is enough to melt ice sheets faster, raise seas higher and trigger more extreme weather."
Why it matters: "[I]t could be worse because other countries might follow a U.S. exit."
https://www.axios.com/newsletters/axios-am-eb1bec29-6ff0-4c63-a4ac-9371f27d10c0.html?chunk=6#story6
7. Clinton: Trump tapped "malicious nostalgia"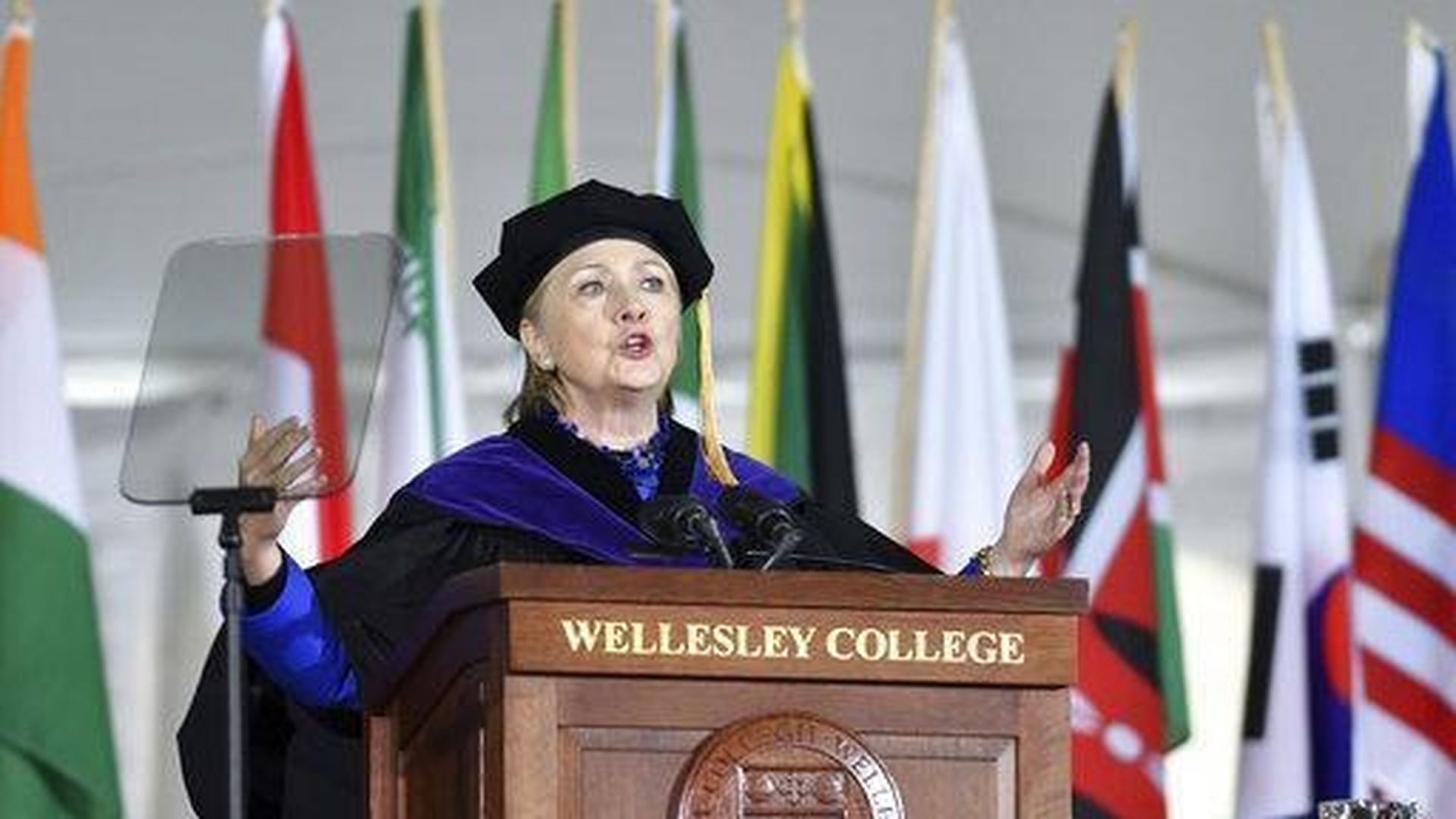 Hillary friends say she's seething with rage and haunted by losing to someone she considers a dumb, soulless manipulator ...
"She's okay. How about you?" ... HRC interview with New York mag, "Hillary Clinton Is Furious. And Resigned. And Funny. And Worried.The surreal post-election life," by Rebecca Traister:
"Almost everywhere Clinton goes, it seems, someone starts crying. ... At restaurants, in grocery stores, on planes, and in the woods, there are lines of people wanting selfies, hugs, comfort."
"I had people literally seeking absolution. ... 'I'm so sorry I didn't vote. I didn't think you needed me.' I don't know how we'll ever calculate how many people thought it was in the bag, because the percentages kept being thrown at people ... I never bought any of that, but lots of people did."
Clinton knows that had she won, she would have governed in a time of deep anti-feminist backlash: "You know what? ... I would have loved to have had that problem. Look, I know what's out there. I have lived it."
"Part of what my opponent did, which was brilliant ... was blow the top off: You can say whatever you want about anybody else, and I'll tell you who to be against. I'll tell you who you should be resentful of." The stories her campaign tried to tell, she says, "were boring in comparison to the energy behind malicious nostalgia."
Traister asked if she's ever been in therapy, and she shakes her head: "Unh-uh. No. I have not. ... Well, we had some marital counseling in the late '90s, around our very difficult time, but that's all. ... That's not how I roll. I'm all for it for anybody who's at all interested in it. It's just not how I deal with stuff."
Without saying his name, Hillary ('69) goes after Trump at Wellesley commencement: "When people in power invent their own facts and attack those who question them, it can mark the beginning of the end of a free society."
"You are graduating at a time when there is a full-fledged assault on truth and reason."
https://www.axios.com/newsletters/axios-am-eb1bec29-6ff0-4c63-a4ac-9371f27d10c0.html?chunk=7#story7
8. Bite of the day
Former Speaker John Boehner on Trump, at KPMG Global Energy Conference in Houston this week, per Rigzone's Valerie Jones:
"Everything else he's done [in office, except national security] has been a complete disaster ... He's still learning how to be president."
Boehner, on resigning from Congress: "I wake up every day, drink my morning coffee and say: Hallelujah,! Hallelujah! Hallelujah!"
https://www.axios.com/newsletters/axios-am-eb1bec29-6ff0-4c63-a4ac-9371f27d10c0.html?chunk=8#story8
9. Lots of $$ in self-driving cars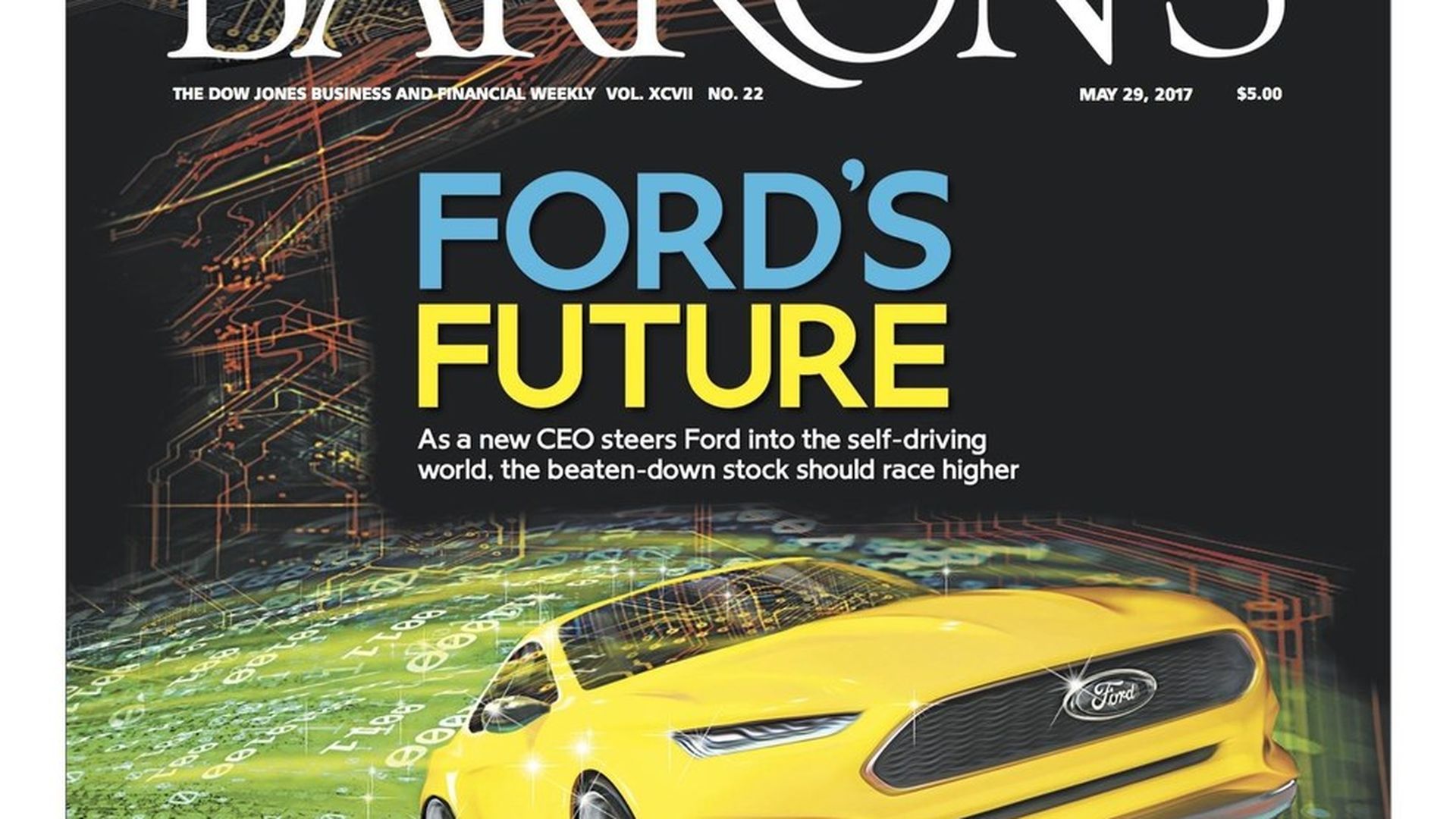 Barron's cover story, "Ford Races Toward an Exciting Future: New CEO Jim Hackett looks like an inspired choice to rev up Ford's self-driving car efforts and lift its stock," by Jack Hough (free link for Axios AM readers):
"Over the next five years, Ford stock has an excellent chance of outperforming Tesla."
"Eight companies have plans to bring fully self-driving cars to market within the next five years."
"IHS Markit, a research group, predicts 32% market penetration of highly autonomous cars by 2035."
Driverless taxis (Uber and Lyft in the U.S., GrabTaxi in Singapore) could roll out services in coming years "costing $1 a mile, which compares favorably with the cost of car ownership."
"Gross revenues for Uber, Lyft, and others more than doubled last year to $36 billion. By 2030, they could multiply another eight times."
https://www.axios.com/newsletters/axios-am-eb1bec29-6ff0-4c63-a4ac-9371f27d10c0.html?chunk=9#story9
10. 1 tasty thing: Top 10 new U.S. restaurants
"Food & Wine Restaurants of the Year 2017: Lessons learned after a six-month, 45,000-mile odyssey through hundreds of restaurants in 20 cities [continental U.S.] ... the 10 most magnetic openings of 2017":
Olmsted, Brooklyn
June's All Day, Austin
Roister, Chicago
Tartine Manufactory, San Francisco
Le Coucou, Lower Manhattan
The sleeper hit: Turkey and the Wolf, New Orleans
Here's Looking at You, L.A.
Tusk, Portland, Ore.
Rooster Soup Co., Philadelphia
Waypoint, Cambridge, Mass.