Axios AM
March 27, 2019
🌞 Good Wednesday morning.
⚡ In New York last night, former Vice President Joe Biden condemned "a white man's culture" as he lashed out at violence against women, and lamented his role in the 1991 Supreme Court confirmation hearings that undermined Anita Hill's credibility. (AP)
Biden said: "I wish I could have done something — I opposed Clarence Thomas' nomination ... But I also realized that there was a real and perceived problem the [Senate Judiciary] committee faced: there were a bunch of white guys. No, I mean it sincerely. There were a bunch of white guys hearing this testimony."
1 big thing: Inside Trump campaign plan of attack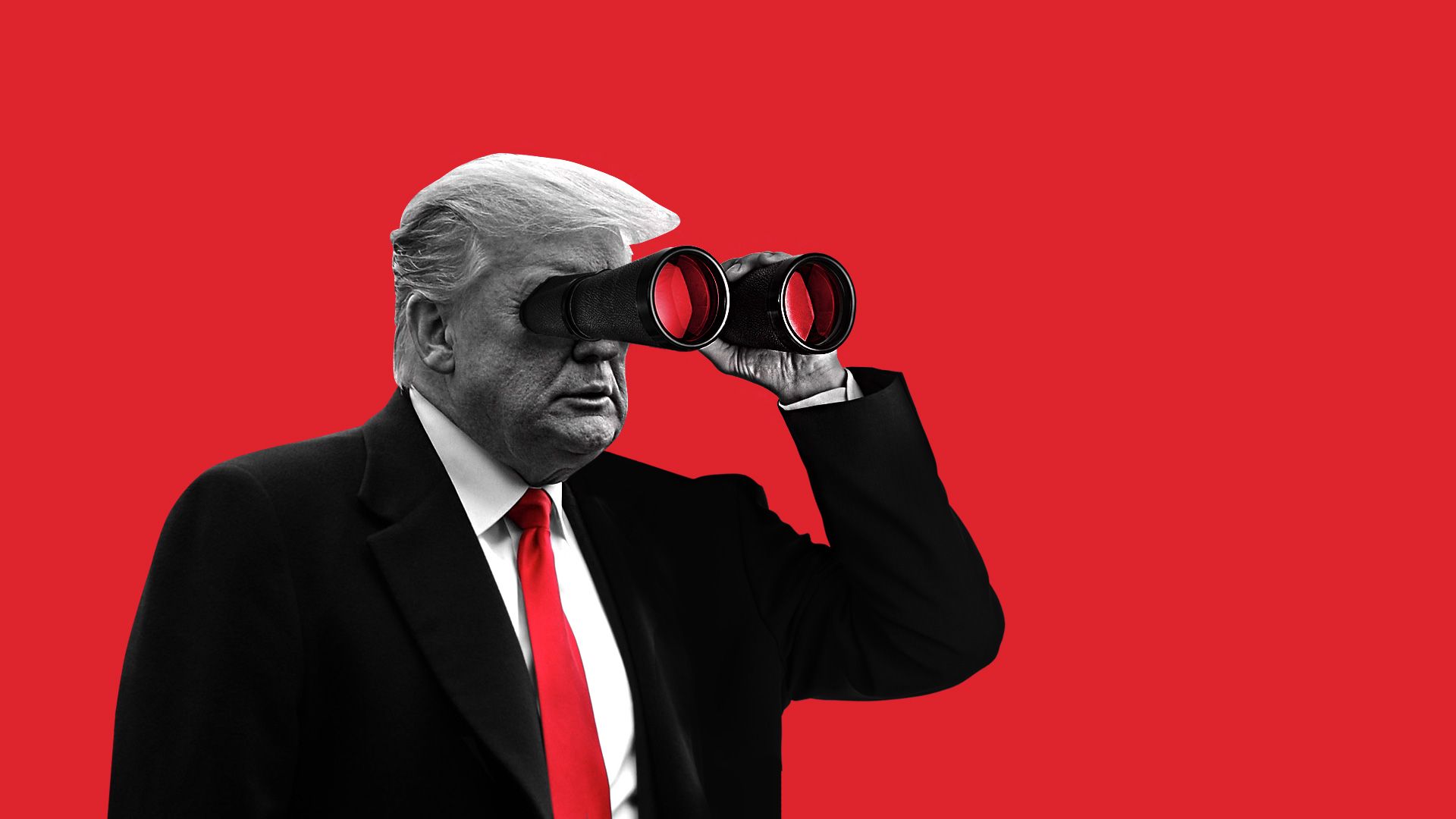 Some 2020 Dems haven't even formally announced. But President Trump's campaign is already gathering ammo on them, Axios' Alayna Treene reports.
The Democratic campaigns are getting all the attention right now. Trump's team is quietly following them — sending trackers to their events, and savoring each proposal aimed at the challengers' liberal base.
Trump's campaign plans to use the left's ideas, including progressives' push for a larger Supreme Court, to make the eventual nominee look extreme.
 The RNC, taking the lead on opposition research for Trump's campaign, is funding a network of trackers in early states.
They're already out filming Democratic candidates, trying to catch mistakes — especially in smaller, more rural settings that may get less coverage.
"We started gathering research on 2020 candidates in spring of 2018," said Mike Reed, the RNC's research director.
The RNC will try "to make whoever the nominee is radioactive well before they get the nomination," a former campaign official told Axios.
"That's Trump's strategy: Stay at 45-46% [in the polls] and just make the other guy [or woman] radioactive."
2. Scoop: Surprising stop on Trump's "victory lap"?
An exuberant President Trump is considering attending the White House Correspondents' Association dinner, which he boycotted the last two years.
Yesterday's post-Mueller trip to Capitol Hill was being called a "victory lap."
Feeling his oats, he opened a push to entirely repeal "Obamacare."
Nothing has been decided yet, but we're hearing Trump hasn't said no to speaking at the April 27 dinner.
But it also isn't clear how serious he is about going.
Historian Ron Chernow is the featured speaker. The association isn't having an entertainer this year.
It goes without saying: It could be awkward for both sides. After Attorney General Bill Barr's account of the Mueller report, Trump has amped up his attacks on the media, tweeting yesterday:
"The Mainstream Media is under fire and being scorned all over the World as being corrupt and FAKE. For two years they pushed the Russian Collusion Delusion when they always knew there was No Collusion. They truly are the Enemy of the People and the Real Opposition Party!"
3. Barbara Bush blamed Trump for heart attack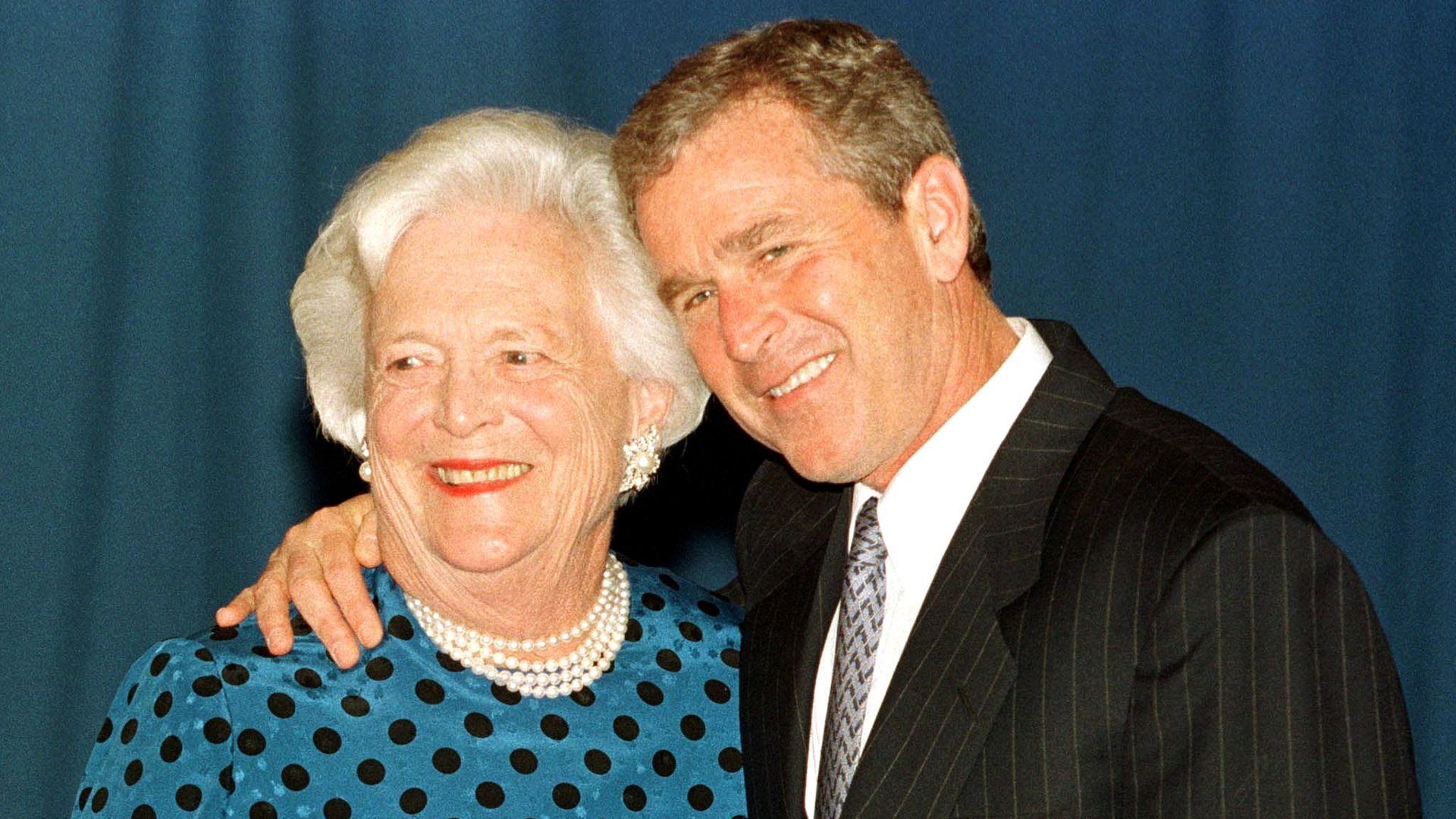 "Barbara Bush blamed Donald Trump for her heart attack," begins a new excerpt from "The Matriarch," an inside look at the former first lady from USA Today's D.C. bureau chief Susan Page — out next week.
Just before the first anniversary of Trump's election, Bush said, "I'm trying not to think about it. We're a strong country, and I think it will all work out."
And asked last year if she was still a Republican: "I'd probably say no today."
"'I don't understand why people are for him,' she said in one interview. In another, she expressed astonishment that women could support him."
"George Bush ended up voting for Hillary Clinton, the first time in his life that he had cast a ballot for a Democrat for president."
Barbara "wrote in Jeb's name on the last day of early voting. 'I could not vote for Trump or Clinton,' she wrote in her diary."
"After Trump was elected, a friend in Kennebunkport gave her a Trump countdown clock as a joke. The red, white, and blue digital clock displayed how many days, hours, minutes and seconds remained in Trump's term."
She liked it "so much that when the Bushes returned to Houston that October, she brought it with her. It sat on her bedside table, where she could see it every day. It was there to the day she died."
4. Pic du jour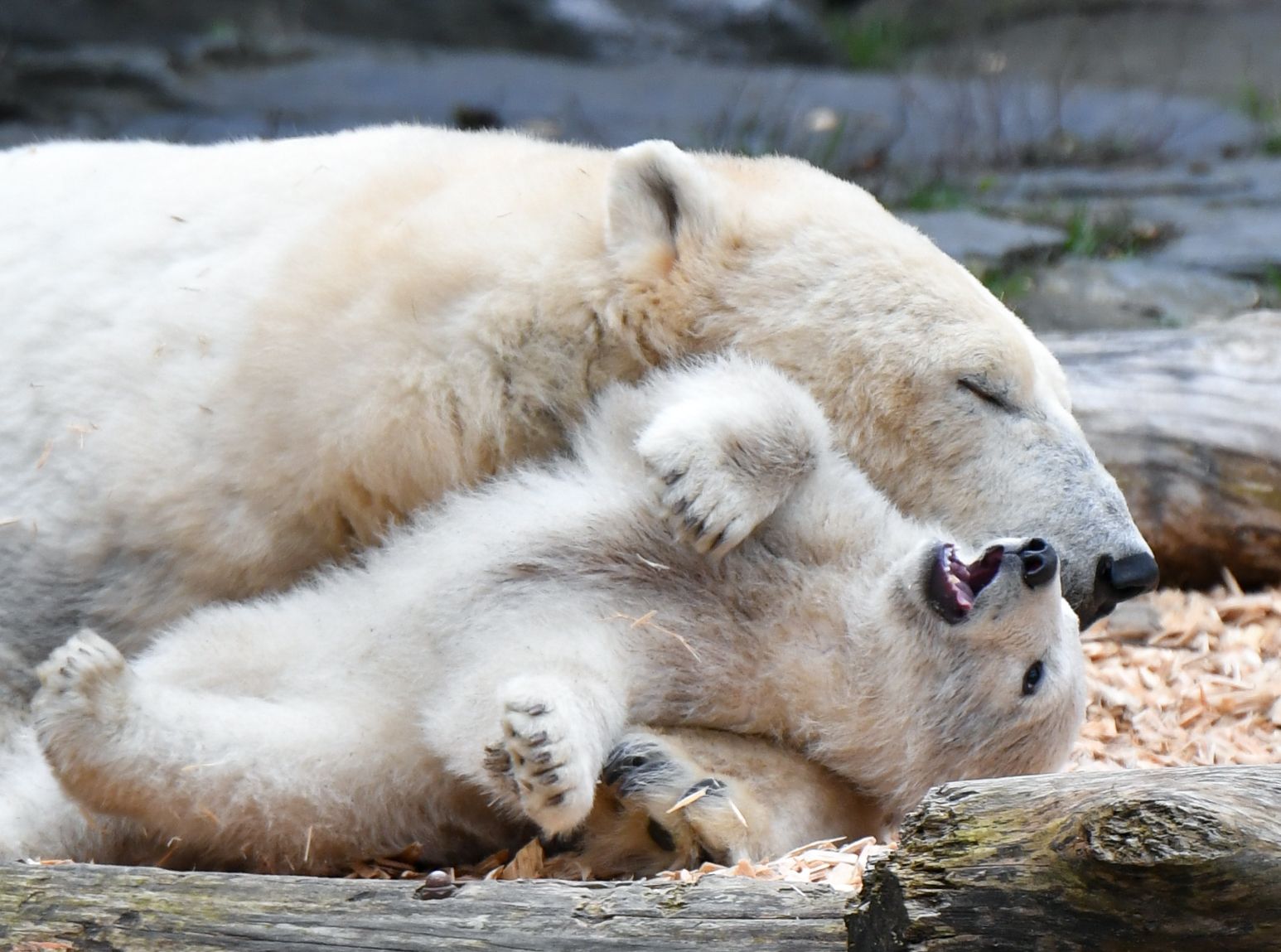 A four-month-old polar bear cub cuddles with her sleepy mom, Tonja, in the Berlin Zoo.
5. GOP ready to weaponize Green New Deal
A Senate aide tells Axios' Alexi McCammond that President Trump said while speaking at yesterday's Senate Republican lunch:
"You guys have done a great job on the Green New Deal. But don't kill it too badly, because I want to run on this" in 2020.
The news: No Senate Democrat voted for a Green New Deal resolution when Senate Majority Leader Mitch McConnell brought it up for a vote — even though they're all co-sponsors.
All but two Dems voted "present" (neither for nor against), because they thought McConnell was trying to trap them — to put them on the record so they can be held accountable in campaigns.
Be smart: They're right.
"It couldn't have gone better for us," said a Senate Republican leadership aide. "Everyone's happy this got a vote and that it was unanimously rejected by the Senate."
So that's Republicans' message: The Senate unanimously rejected the Green New Deal, one of Democrats' defining policies of 2020.
P.S. ... Senate Republicans were quick with a video to hammer home that messaging.
Yes, but: The vote was procedural and Democrats argued McConnell held the vote in order to eliminate any debate, hearings or public testimony about the resolution — or its merits.
6. The squeeze of monopolistic platforms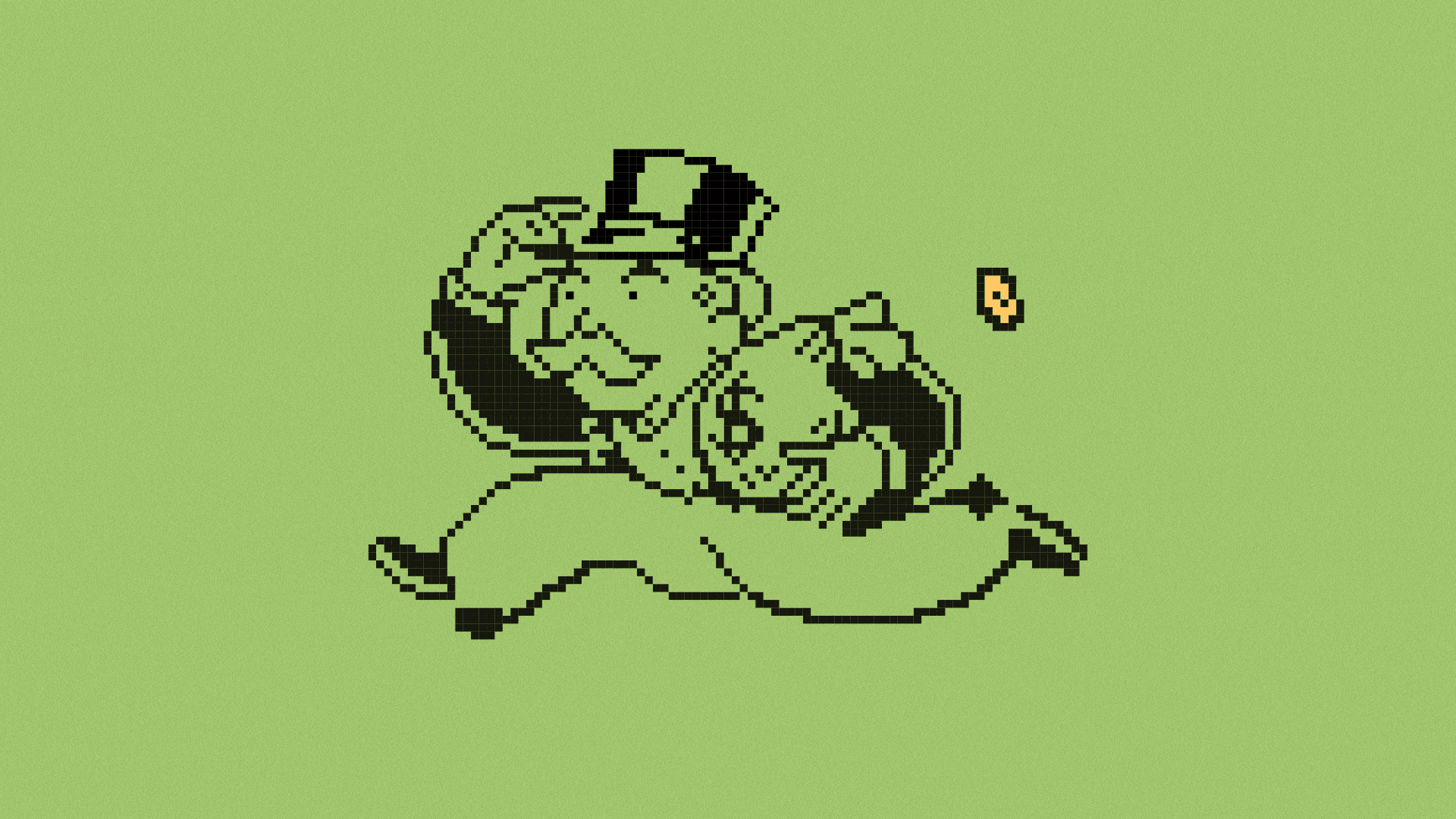 Big Tech is following a familiar pattern: Launch in a single lane, expand, kill competition, capture more and more of your users' waking hours, kill more competition, expand more, and all the while deaden any public suffering with free services, writes Axios' Erica Pandey.
The big picture: With immense, monopolistic power, Big Tech platforms are behaving like governments, taxing competition with sky-high fees and marching across industries.
Driving the news: Yesterday, Apple announced its latest gambit — movie, music, news and banking services, following Amazon and Google, which have both ballooned far beyond their original business lines.
How Apple can pull it off: It shares an effective duopoly with Google in mobile app stores. "That is why they can set their tax so high," Jonathan Tepper, author of "The Myth of Capitalism," tells Axios. "They can dictate terms for buyers and sellers."
7. A potential domestic catastrophe
"More than 1 million private wells that supply drinking water in mostly rural parts of the Midwest could face the risk of contamination from floodwater," reports the AP's Jim Salter from St. Louis.
"The high water and swift current carries raw sewage from overburdened treatment plants, animal waste and pesticides from farm fields, and spilled fuel."
It "can carry bacteria such as E. coli that can cause gastrointestinal illness, reproductive problems and neurological disorders, according to the Centers for Disease Control and Prevention."
Why it matters: The government "estimates that about 15 million U.S. households — most often in rural areas that don't have access to public drinking water systems — rely on private wells."
"Those wells are not typically regulated by the Environmental Protection Agency, so it's up to the well owner to make sure the water is clean."
8. A decade after bust, exurbs are back
"Home buyers, often millennials, are looking farther away [from cities] for affordable housing, even if that means a long commute," writes the Wall Street Journal's Laura Kusisto (subscription):
"Rising mortgage rates and home prices, especially in urban centers, are once again motivating buyers to drive until they can afford a home, including in Dallas, Las Vegas, Atlanta and the San Francisco Bay Area."
By the numbers: "These buyers, often millennials and retirees, purchased homes on average more than 16 miles from central business districts in 2018, the greatest distance since 2004, according to Fannie Mae loan data."
9. "A billion pockets"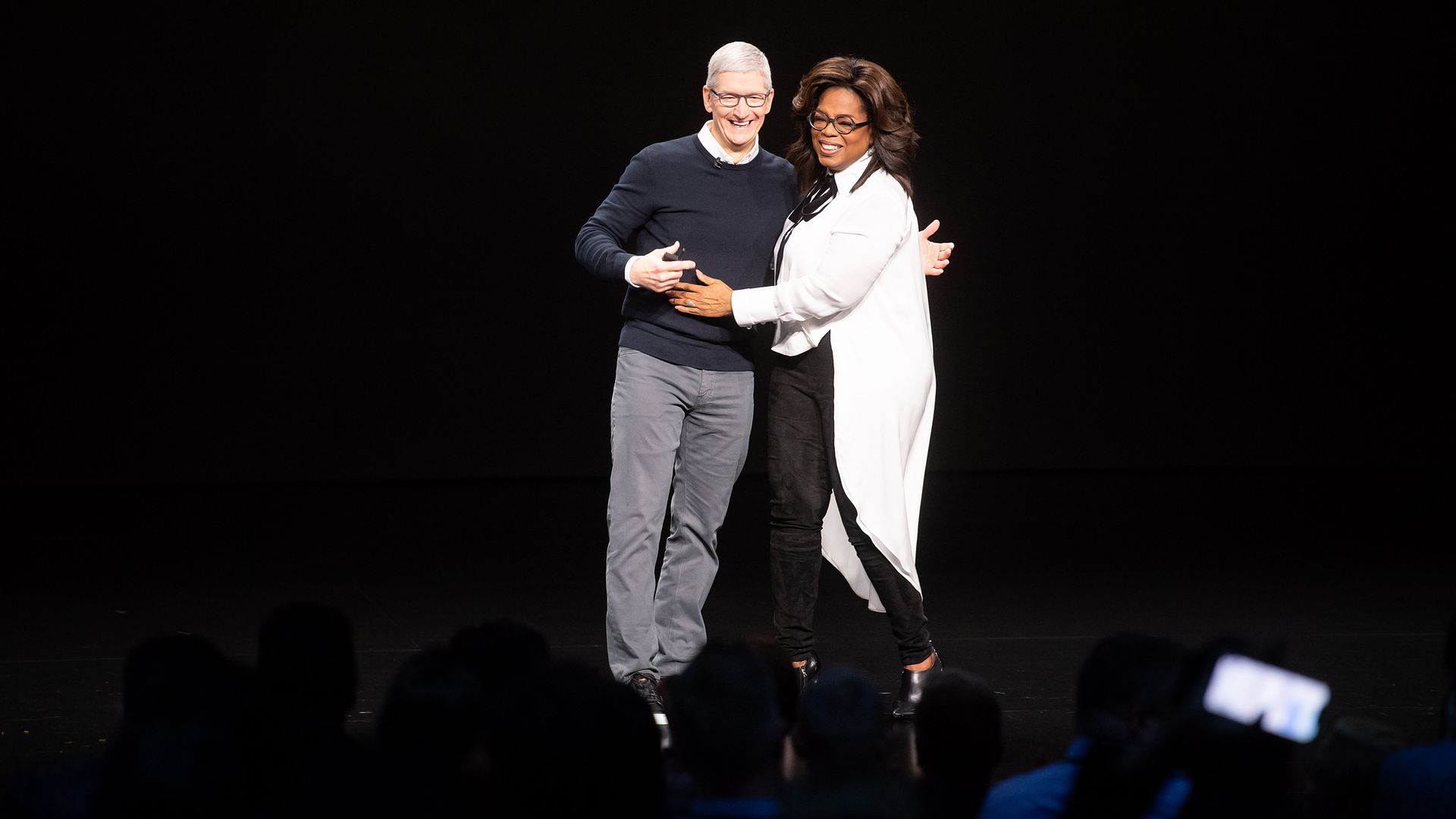 N.Y. Times Quote of the Day ... Oprah Winfrey, at this week's Apple event, said the popularity of the iPhone — essentially a built-in distribution outlet — led her and other Hollywood players to join the company's new entertainment venture:
"They're in a billion pockets, y'all. A billion pockets."
10. 📬 1 fun thing
"Many people are giving up cards in favor of digital alternatives or are simply sending fewer cards between major holidays like Christmas and Valentine's Day," reports USA Today.
"One of the huge factors impacting that is technology and social media and the ability to contact people for special occasions through these platforms," said IBISWorld analyst Tanvi Kumar.
Yes, but: Don't blame millennials, who are increasingly sending traditional greeting cards to connect in today's plugged-in world.