August 18, 2018
☕️ Good Saturday morning: 16 days until Labor Day — enjoy 'em.
Quote that sums up the week ... Bill Maher, in his HBO monologue last night: "The reality-show people are now the reality."
Situational awareness: Tesla stock got walloped after Elon Musk's teary interview with the N.Y. Times.
1 big thing ... The new tech political crisis: censorship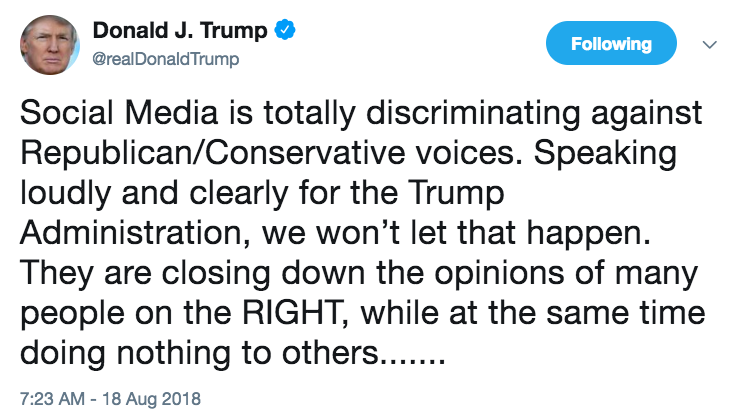 President Trump attacked the social-media giants today for "totally discriminating against Republican/Conservative voices," fueling an issue that has been gaining traction among conservatives in the ramp-up to midterms.
Trump tweeted after "Fox & Friends" hit the issue.
Be smart: Tech companies are now jammed between calls for bans on conspiracy/hate speech/fake news and a coordinated conservative uprising about being muzzled by liberal CEOs. 
In the conservative lexicon, "shadow banning" is the new "witch hunt."
What's next: Well-wired Republicans tell me that activists have begun pressuring Republican state attorneys general to act against social platforms on the basis of consumer fraud.
Andy Surabian, a populist strategist and adviser to Don Jr., tells me that the issue of conservative censorship by social media "has been bubbling up on the right for years and in the last few months has exploded."
"[C]onservatives don't trust these big social media outlets."
"They claimed they were just coming for Alex Jones, but then we all looked around and saw a big fat target on all of our backs."
Twitter CEO Jack Dorsey acknowledged the issue during a massive interview blitz this week, telling the WashPost that Twitter is experimenting with ways to promote alternative viewpoints in the timeline to reduce "echo chambers."
Dorsey called into Sean Hannity's radio show on Wednesday and said: "We do not shadow ban according to political ideology or viewpoint or content. Period."
Earlier this summer, the Post reported, Facebook and Twitter sought "to assuage conservative leaders who have sounded alarms — and sought to rile voters — with accusations that the country's tech giants are censoring right-leaning posts, tweets and news."
Fox hosts have been swarming the issue:
"Tucker Carlson Tonight": "The left used to understand that free speech is for everybody. But they don't anymore, as shown by Big Tech's censorship of controversial media figure Alex Jones."
Go deeper ... Axios Pro Rata podcast: Dan Primack talks to David McCabe, "Inside the Twitter shadow ban controversy."
2. Inside the clearance revolt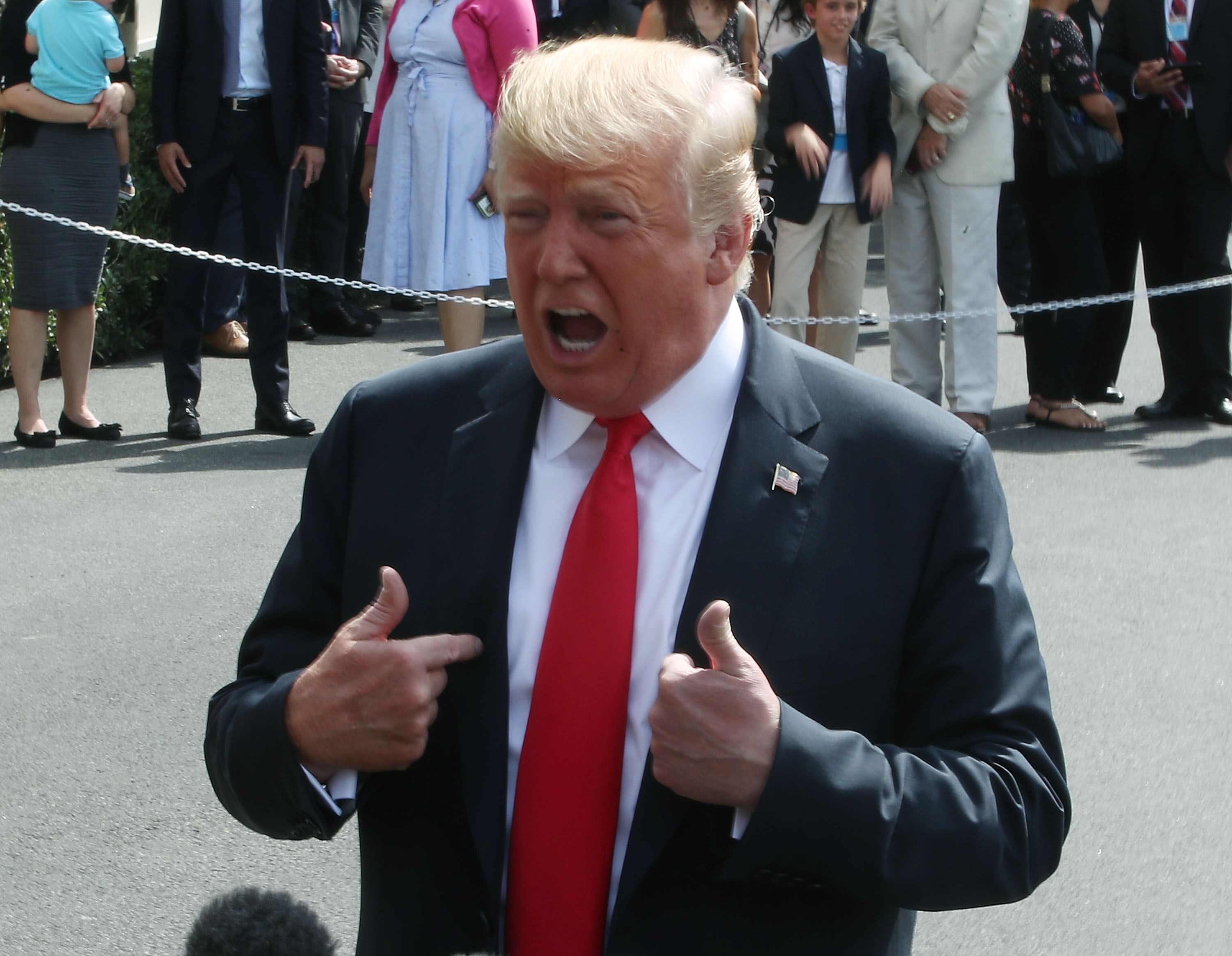 Some of the older ones don't hang out on email, and many were off on summer jaunts.
Several wanted to fiddle with the punctuation. Some wanted to add nice things about John Brennan; others thought it would be wiser to pare them back.
But in 12 hours, a couple of former CIA senior aides pulled off a first in American history.
CIA directors who had served every previous president going back to Ronald Reagan had signed on to a letter doing something they would never have imagined doing: publicly criticizing the president of the United States.
They were objecting to President Trump's announcement that he was stripping the security clearance of Brennan, who was CIA director under President Obama.
"I call it the rigged witch hunt, [the Russia investigation] is a sham," Trump told The Wall Street Journal. "And these people led it!"
And there may be more coming ... The WashPost's Karen DeYoung and Josh Dawsey report: "The White House has drafted documents revoking the security clearances of current and former officials whom President Trump has demanded be punished for criticizing him or playing a role in the [Russia] investigation."
"Trump wants to sign 'most if not all' of them, said one senior White House official."
"[C]ommunications aides ... have discussed the optimum times to release them as a distraction during unfavorable news cycles."
The letter's startling roster includes former CIA directors Webster (Reagan, George H.W. Bush), Gates (George H.W. Bush), Tenet (Clinton and George W. Bush), Goss (George W. Bush), Hayden (George W. Bush), Panetta (Obama) and Petraeus (Obama).
"As former senior intelligence officials, we feel compelled to respond in the wake of the ill-considered and unprecedented remarks and actions by the White House regarding the removal of John Brennan's security clearances," the letter begins.
The addition of this "subject to" was one of the late edits: "You don't have to agree with what John Brennan says (and ... not all of us do) to agree with his right to say it, subject to his obligation to protect classified information."
Nick Shapiro — a former CIA deputy chief of staff in the Obama administration, who helped orchestrate the letters — tells me that a major concern of many of the signatories was President Trump's implicit threat to current intelligence officers:
"It's setting up a system where the national security and intelligence apparatus is being told: 'You better just agree with the president, and you can't give him news he doesn't like.'"
"That's a very dangerous thing: It's the exact opposite of the climate and culture you want in your intelligence team."
The letter was endorsed by 15 former intelligence officials of the director or deputy director level.
But other CIA alumni wanted to join in. So late yesterday, a second letter was circulated, signed by 60 former CIA officers (analysts, station chiefs, operations officers, a former President's Daily Brief briefer):
"Our signatures below do not necessarily mean that we concur with the opinions expressed by former Director Brennan or the way in which he expressed them. What they do represent, however, is our firm belief that the country will be weakened if there is a political litmus test applied before seasoned experts are allowed to share their views."
Another person coordinating the letters tells me: "[R]equests from many other senior CIA alumni who would like to have signed it are pouring in."
Be smart: Some of the former officials feared they would just inflame Trump, who could point to them as the "Deep State" he rails against. They ultimately decided they couldn't stay silent. But neither letter includes the word "Trump."
Go deeper: See the names of everyone who signed both letters.
3. New debate on corporate "short-termism"
"An unexpected intervention" ... President "Trump has asked the SEC "to consider scrapping the demand that public companies report their earnings every three months, weighing in on a practice many blame for corporate short-termism," the Financial Times report in the paper's lead story (subscription):
"Critics of the quarterly system have argued that the longstanding Wall Street tradition is costly, distracts companies from focusing on longer-term financial and strategic goals, and may deter companies from going public."
"Its defenders say it improves transparency, and argue that longer intervals between financial disclosures create more incentive for insider trading."
Go deeper: See our lead of yesterday's Axios PM, "Trump's CEO-friendly tweet."
Bonus: Pic du jour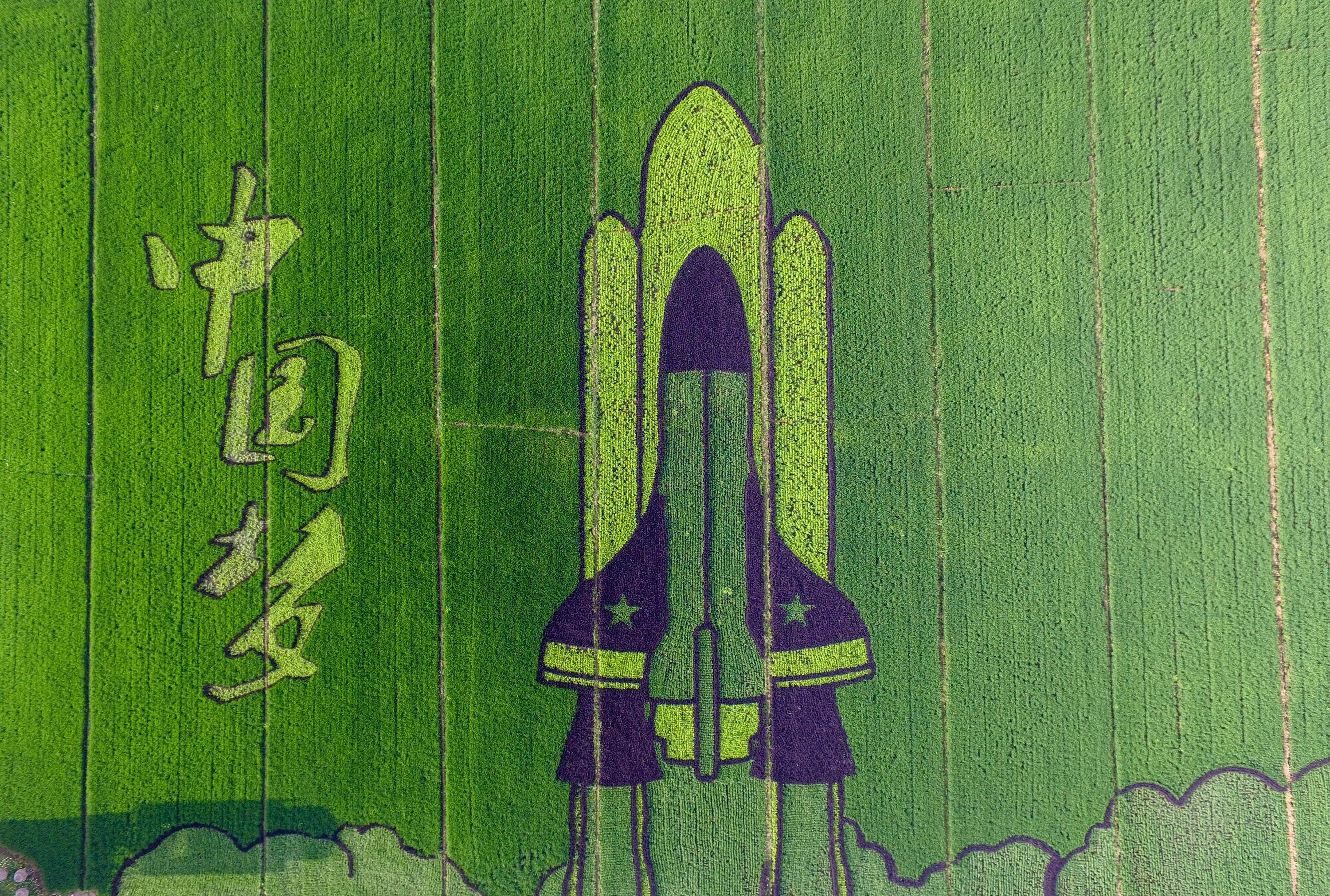 A rice field painting in Hangzhou, China, features a rocket and characters meaning "Chinese dream."
People grow rice with different colors to create the "paintings."
4. Mueller wants prison for Papadopoulos
George Papadopoulos, a former Trump campaign foreign-policy adviser, should spend 30 days to six months in prison for lying to the FBI during the Russia probe, Mueller prosecutors said in a court filing, per AP's Chad Day.
The prosecutors said Papadopoulos caused irreparable damage to the investigation because he lied repeatedly during a January 2017 interview.
"Those lies, they said, resulted in the FBI missing an opportunity to properly question a professor Papadopoulos was in contact with during the campaign who told him that the Russians possessed 'dirt' on Hillary Clinton."
"The filing ... suggests the FBI had contact with Professor Joseph Mifsud while he was in the U.S. during the early part of the investigation."
From the sentencing memo:
"[M]uch of the information provided by the defendant came only after the government confronted him with his own emails, text messages, internet search history."
"The defendant also did not notify the government about a cellular phone he used in London during the course of the campaign — that had on it substantial communications between the defendant and the Professor — until his fourth and final proffer session."
"Upon request, the defendant provided that phone to the government and consented to the search of that device."
5. Remembering a pioneer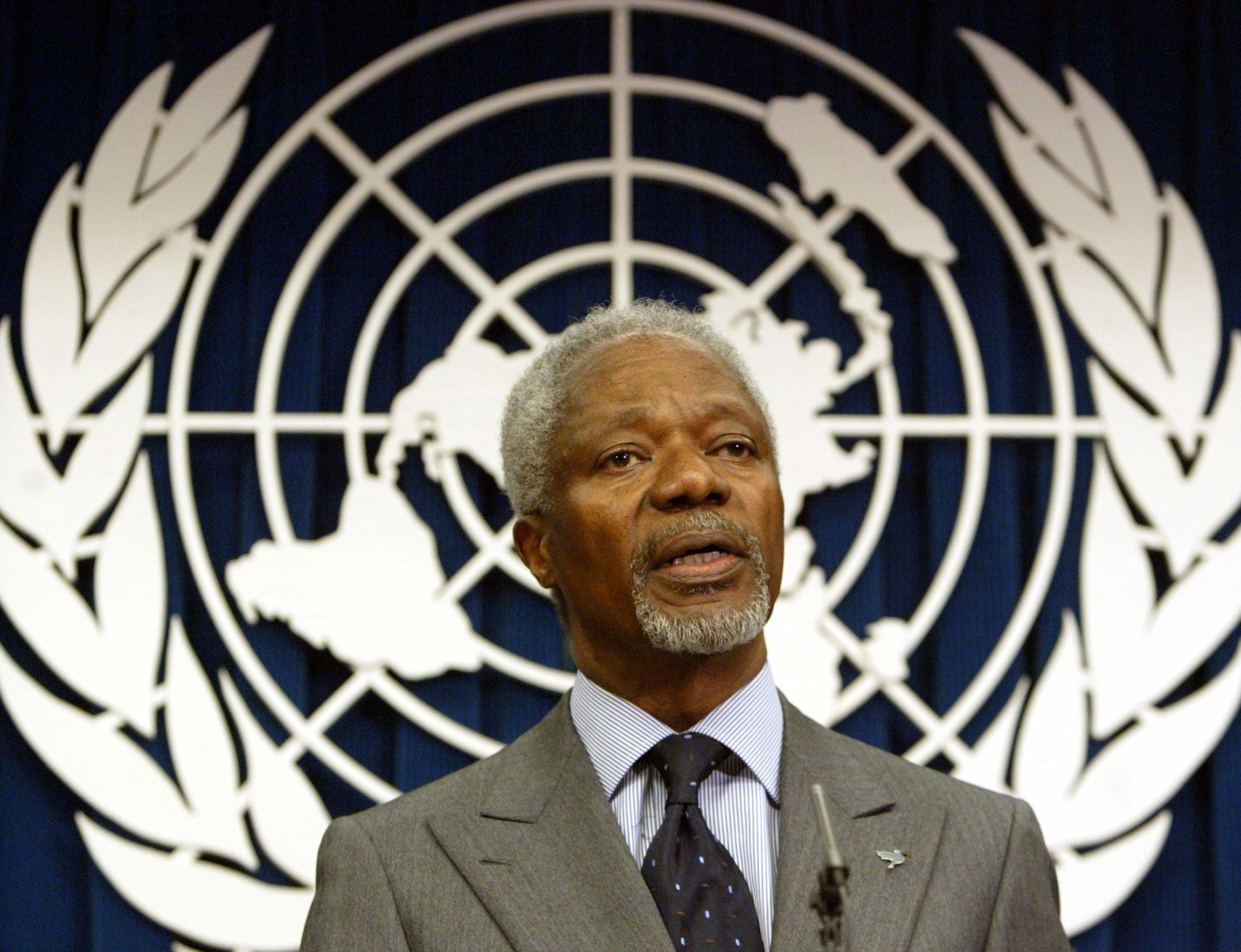 Kofi Annan, the only black African to become UN secretary-general, died today at 80 in Bern, Switzerland at age 80, BBC reports:
"His home country, Ghana, has declared a week of national mourning."'
"He was awarded the Nobel Peace Prize in 2001 for helping to revitalize the international body, during a period that coincided with the Iraq War and the HIV/Aids pandemic."
U.N. Secretary-General Antonio Guterres, whom Annan chose to head the U.N. refugee agency: "In many ways, Kofi Annan was the United Nations. He rose through the ranks to lead the organization into the new millennium with matchless dignity and determination." (via Reuters)
6. 🎞 1 film thing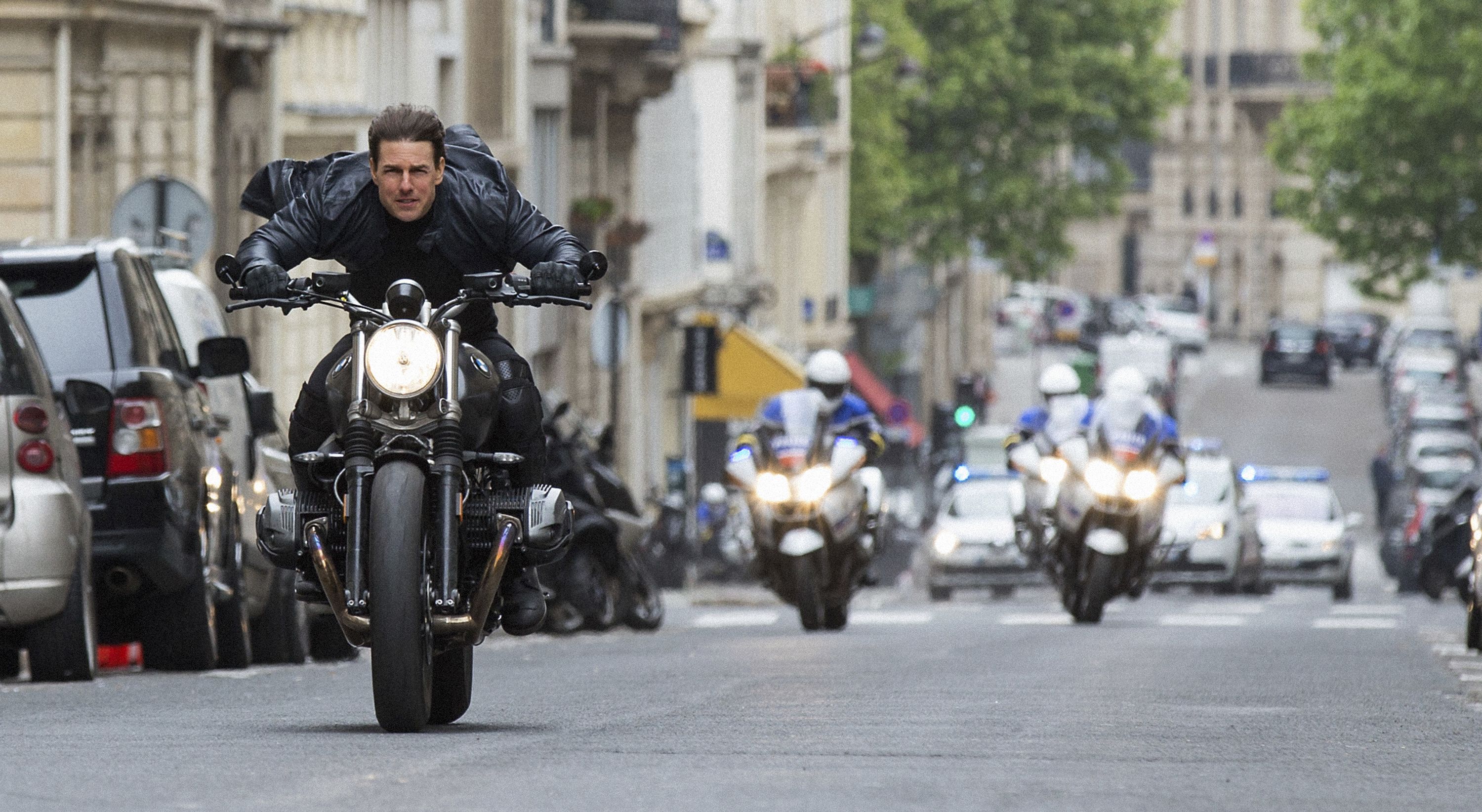 No "Lone Ranger"-like summer movie bombs ... After "the cataclysmic, the-sky-is-falling summer of 2017, when overall grosses slid 14.6 percent from the year before, Hollywood has rebounded," AP Film Writer Jake Coyle reports:
"Ticket sales in North America this summer are up 11.3 percent."
"'Mission: Impossible — Fallout,' the sixth installment in the Tom Cruise franchise, is approaching $500 million worldwide.
"[T]he Diane Keaton-Jane Fonda-starring 'Book Club' has, with $68.6 million, fared better than most comedies this year."
Also strong: sequels like 'Incredibles 2," "Ant-Man and the Wasp" and "Deadpool 2."
"The difference in Pixar releases alone accounts for a yawning $440 million gap. Last summer, the little-loved 'Cars 3' grossed $152.9 million domestically; this year, 'Incredibles 2' the summer's biggest smash, has earned $590.3 million in North America."
Thanks for starting your weekend with us. Axios.com will have live updates all day.