May 25, 2019
🇺🇸 Wishing you a peaceful holiday weekend — possible because of those who died serving in the armed forces.
🇯🇵 Situational awareness: President Trump and Melania Trump landed in Japan for a state visit.
He opened by needling the country over its trade imbalance with the United States: "Maybe that's why you like me so much." (AP)
Axios AM brings you what matters, in Smart Brevity. (Today: 1,197 words ... < 5 minutes!)
Was this email forwarded to you? Get your own! Sign up here.
1 big thing: We live in a "fake" world
Welcome to our sad, new, distorted reality — the explosion of fake: fake videos, fake people on Facebook, and daily cries of "fake news."
This week, we reached a peak fake, with Facebook saying it had deleted 2.2 billion fake accounts in three months ... a fake video of Speaker Pelosi going viral ... and Trump going on a fresh "fake news" tear.
A Pew survey last year found that two-thirds of tweeted links to popular websites came from non-human users (bots or other automated accounts), per Axios' Neal Rothschild.
Why it matters: This is just a small taste of our unfiltered future. It's only going to get easier to generate fake audio, fake videos and even fake people — and to spread them instantly and virally. 
Fake polls, fake experts, fake fundraisers and even fake think tanks are proliferating.
Fake influence has become the result of an internet that's filled with fake measurement and personas.
More than half of internet traffic comes from bots, not people, Axios media trends expert Sara Fischer writes in this astonishing tour of our fake world:
Dozens of content farms and internet hacks make money selling or amplifying fake video views or follower accounts to politicians and influencers.
Distorted images can make any crowd size look bigger or smaller than reality.
Around the world, fake polls are being set up to distort elections.
The hottest political tactic this cycle is forcing a candidate or politician to defend themselves against a hoax.
Mayor Pete Buttigieg was falsely accused of sexual assault by right-wing trolls.
Sen. Kamala Harris has found herself caught up in a storm of fake memes questioning her identity and race.
Fake fundraising is becoming easier. The inability to vet real personas online makes it hard to be discerning about how money is transacted on the internet. 
A California con man set up bogus websites for Bernie Sanders, Beto O'Rourke to defraud donors, NBC reported.
Be smart: Fakes and personas have existed on TV, radio and print for years. But as the N.Y. Times notes: "Legislators have failed to stay on top of social media platforms, with their billions of hard-to-track users from all over the world."
What's next: The inevitable result of a fake information universe is real crisis manufactured by fake news.
Misinformation about vaccines has led to an alarming number of measles outbreaks.
And fake online pharmacies have led to a spike in deaths.
Go deeper: "Deepfakes and false memories," by Jessie Li.
2. Why first homes are getting harder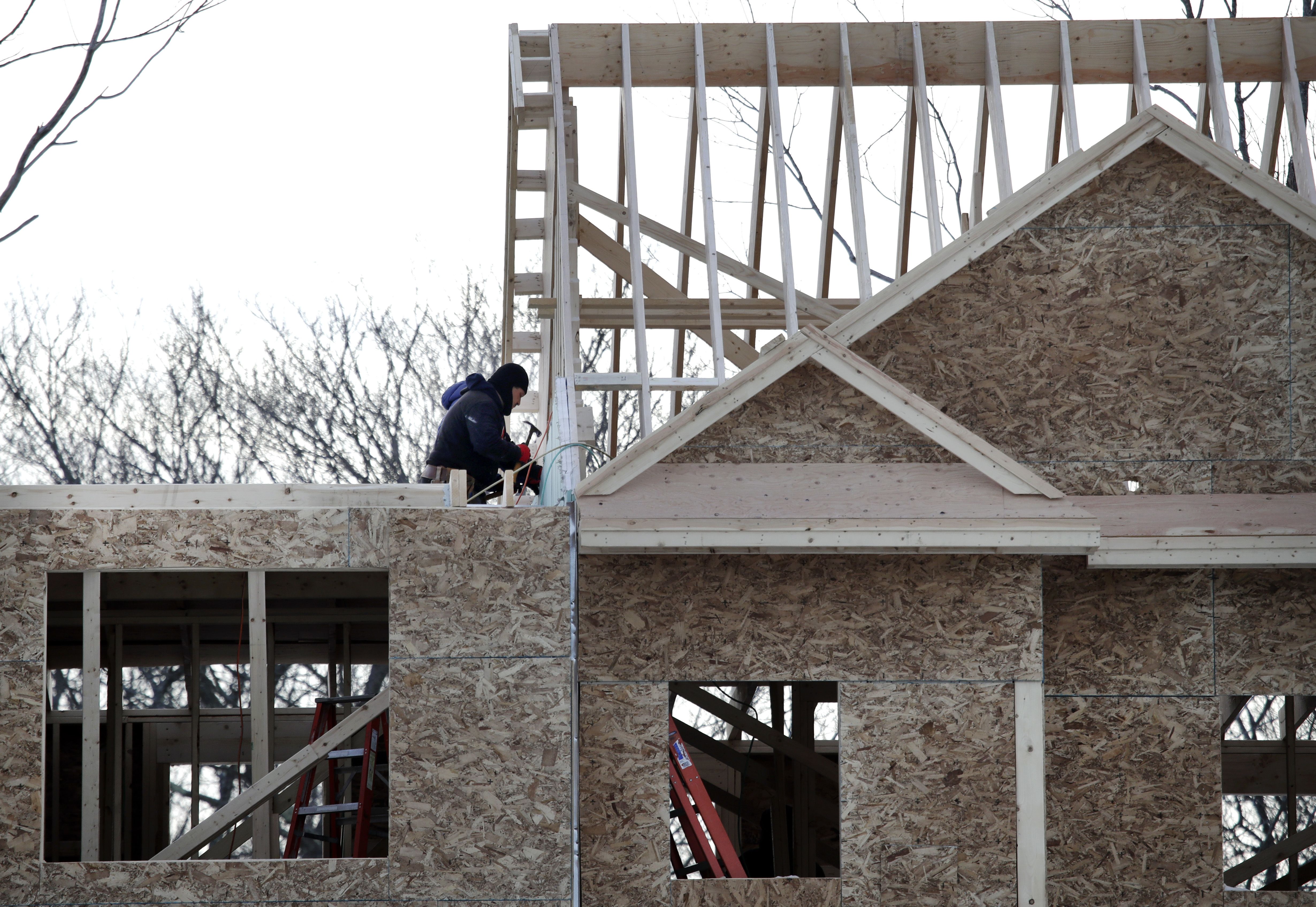 In the seven years since the housing crash ended, home values in 78% of U.S. metro areas have climbed faster than millennials' incomes, AP's Josh Boak and Larry Fenn write:
Why it matters: That gap, found in real estate industry data provided by CoreLogic, is pressuring 20- and 30-somethings to buy something before they are completely priced out.
What's next: A Redfin analysis found these buyers are leaving too-hot-to-touch markets, including San Francisco and Seattle.
Instead, many millennials are buying in more reasonably priced neighborhoods around places like Salt Lake City, Oklahoma City and Raleigh.
That, in turn, is driving up housing prices in those communities.
3. Trump's legal losing streak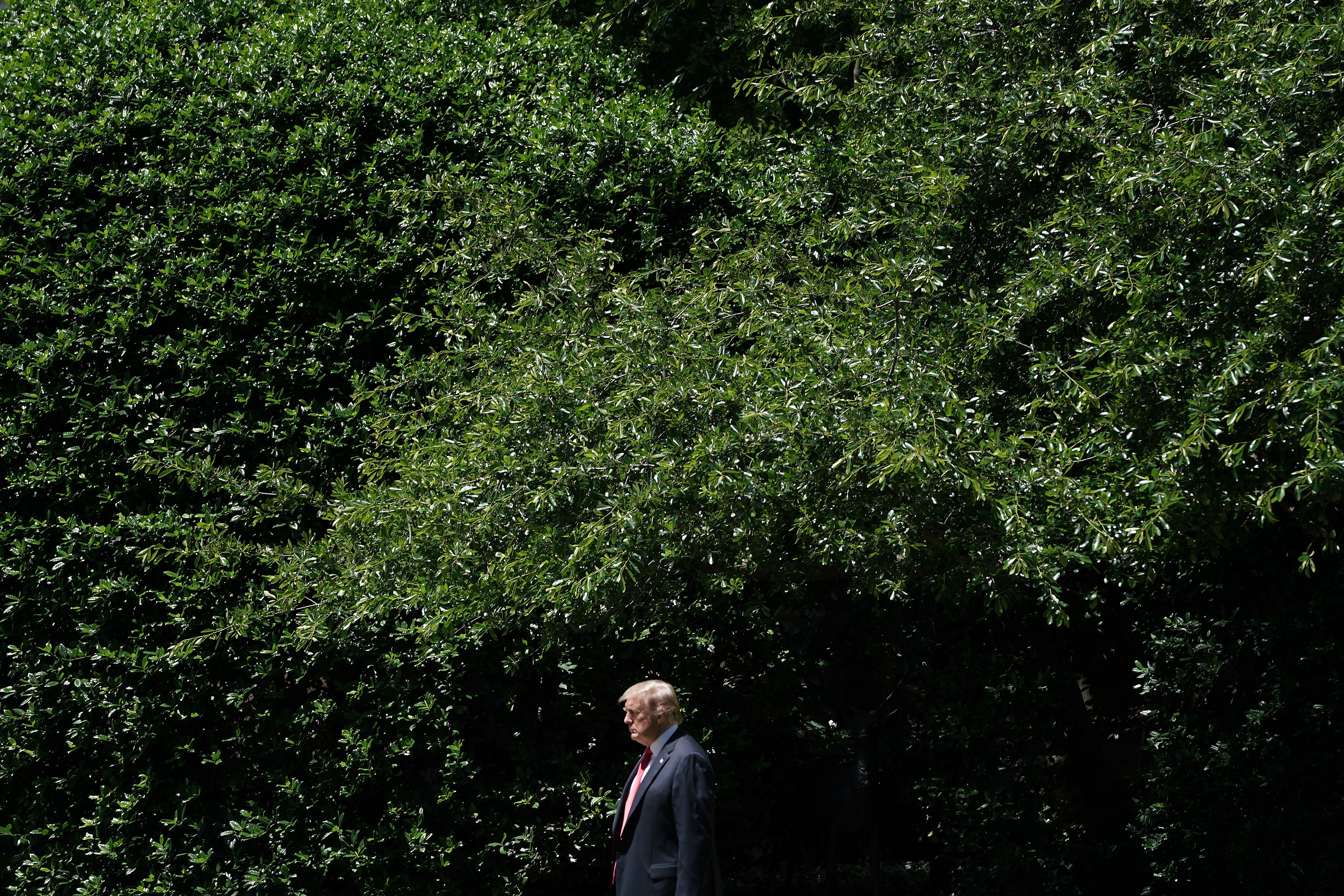 Strike 3 for President Trump in federal courts this week:
A federal judge in Oakland yesterday "blocked President Trump from building sections of his border wall using money redirected through a national emergency declaration," per the L.A. Times:
U.S. District Judge Haywood Gilliam granted "a preliminary injunction sought by the Sierra Club and a coalition of border community groups that sued the administration."
Why it matters: "The order blocks the use of $1 billion from the Department of Defense in Arizona and Texas, out of $6.7 billion that [the] Trump administration said it planned to direct toward building the wall," per Reuters.
The streak:
On Monday, U.S. District Judge Amit Mehta in Washington ruled against Trump in an accounting-records dispute with the House Oversight Committee, and "said lawmakers should get the documents they have subpoenaed."
On Wednesday, U.S. District Judge Edgardo Ramos in New York refused to block subpoenas — from the House Financial Services and Intelligence committees — for Trump records from Deutsche Bank and Capital One.
Also Wednesday, New York lawmakers gave final passage to legislation that would allow Trump's state tax returns to be released to Congress.
Bonus: "Hip, hip, hooray!"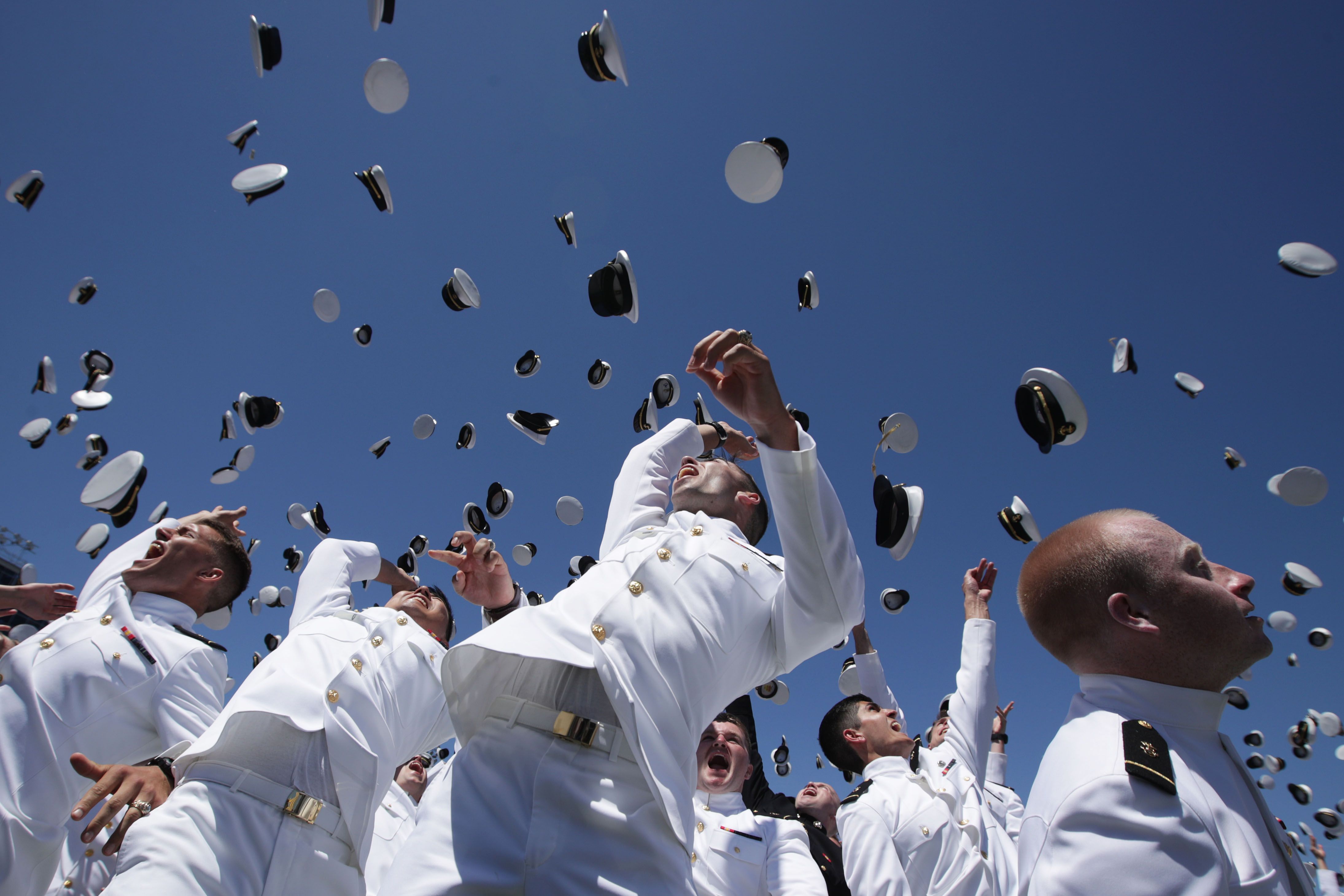 In these disruptive times, I love the idea of my nieces and nephews seeing a real-time version of a picture that I saw as a little boy. I remember my mom showing me this scene in black and white in the Long Beach Press-Telegram:
In a century-old tradition, Naval Academy graduates in Annapolis toss their hats to symbolize the transition from midshipmen to commissioned officers.
4. 2020 calendar increases Hispanic clout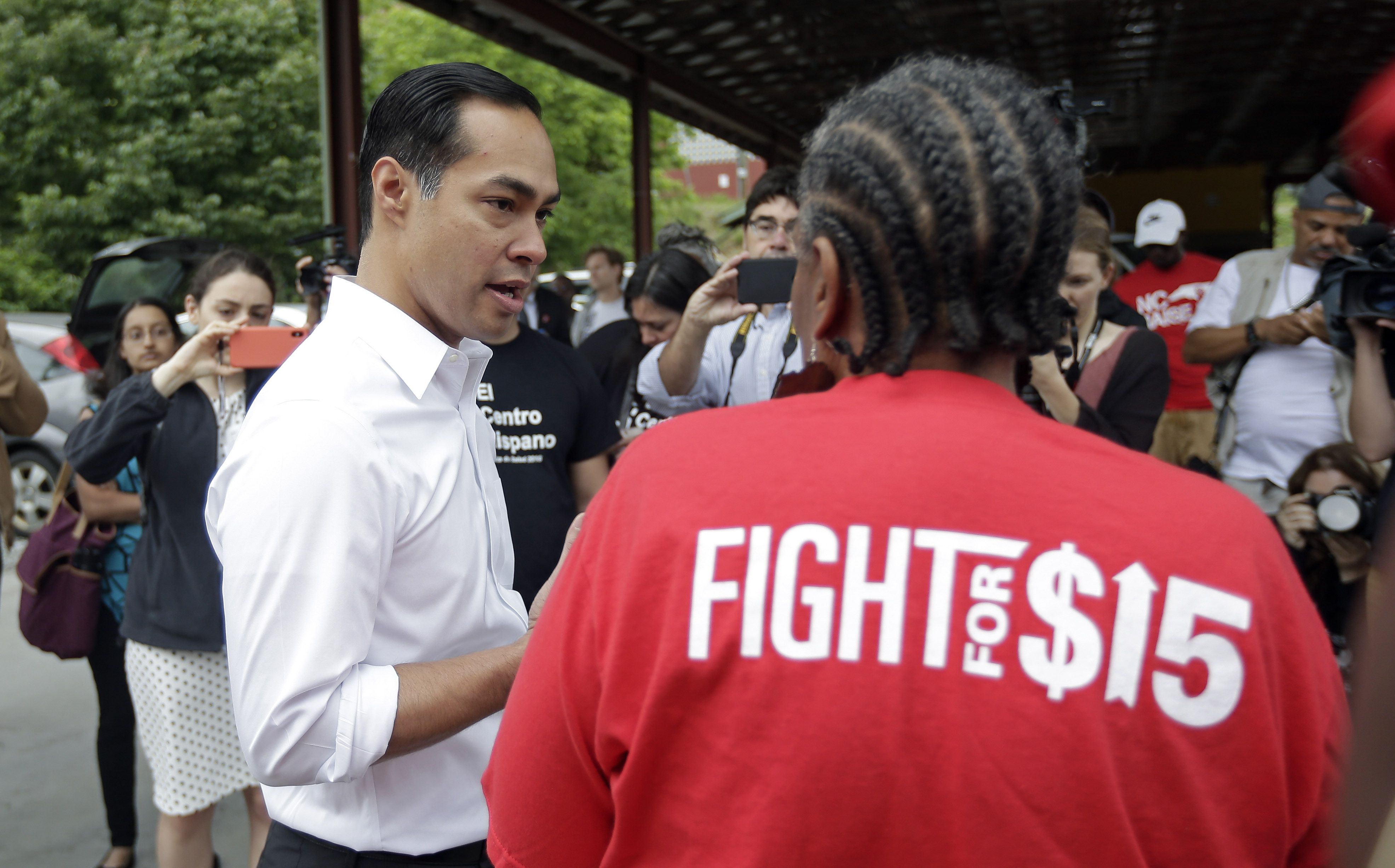 The two states with the largest Hispanic populations — California and Texas — go to the polls earlier than usual in the 2020 Democratic primary race, AP's Will Weissert reports:
The two states — which vote on Super Tuesday, March 3 — are home to 13-plus million eligible Hispanic voters, nearly half of all such voters nationwide.
Why it matters: Candidates who can win consistent Hispanic support could potentially secure a viable path to survive the primary's frantic opening weeks.
5. Boris is back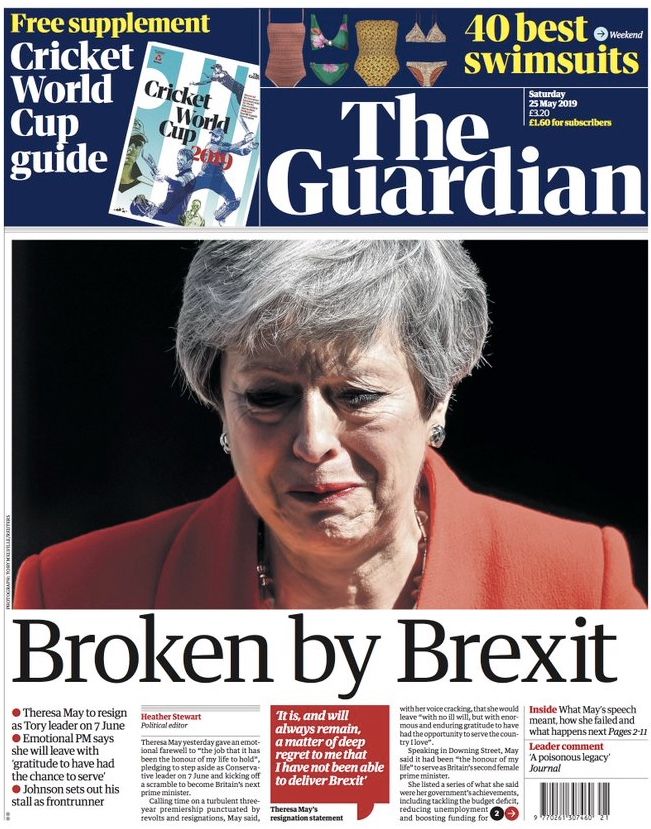 What happened ... Rosa Prince — author of a biography of British Prime Minister Theresa May, who announced she would step down after repeatedly failing to reach a Brexit deal — told the N.Y. Times:
"She's like a tanker that takes forever to change direction, and then can't recalibrate when it's clear the new course is fatal."
What's next: Boris Johnson, 54, the colorful former foreign secretary, "is easily the front-runner among the more than dozen candidates in the coming leadership battle" to head the Conservative Party, per The Wall Street Journal (subscription).
The timing: May will quit as head of the party on June 7, then will remain until her successor takes over, likely in July. (WSJ)
6. 1 🗞️ thing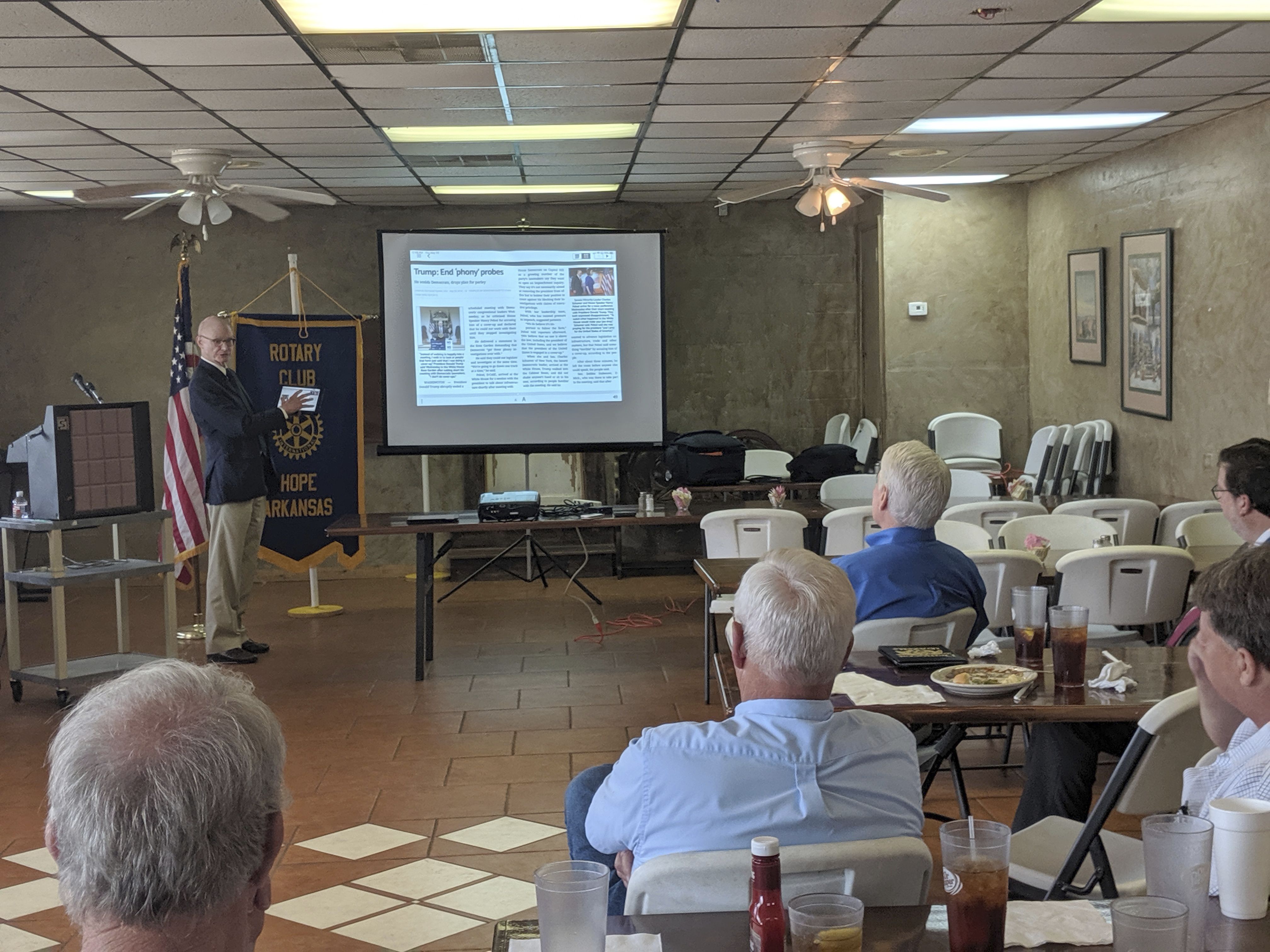 The Arkansas Democrat-Gazette of Little Rock will discontinue daily print editions by the end of the year, but will distribute free iPads to digital subscribers to access an online print replica edition, AP reports.
Only the Sunday issue of the 80,000-circulation paper will be printed.
Publisher Walter Hussman Jr. said he's taking the gamble to try to sustain his newsroom of 106 employees and turn a profit, which the paper hasn't done since 2017.
Hussman said he's willing to spend $12 million on the tablets, or about 36,400 iPads, which retail for $329. At the current lowest subscription rate of $34 a month, that would generate about $14.8 million per year — enough for a profit.
Reality bites: In 2011, the Philadelphia Inquirer sold Android tablets for $100 if users signed up for a two-year, $9.99 monthly subscription.
Poynter analyst Rick Edmonds said the program was "very unsuccessful."
📱Thanks for reading Axios AM. Invite your friends, relatives, co-workers to sign up here.