https://www.axios.com/newsletters/axios-am-dfd429af-6223-45cf-9c10-b119ee291aac.html?chunk=0#story0
1 big thing: GOP-Dem combo eyes 2020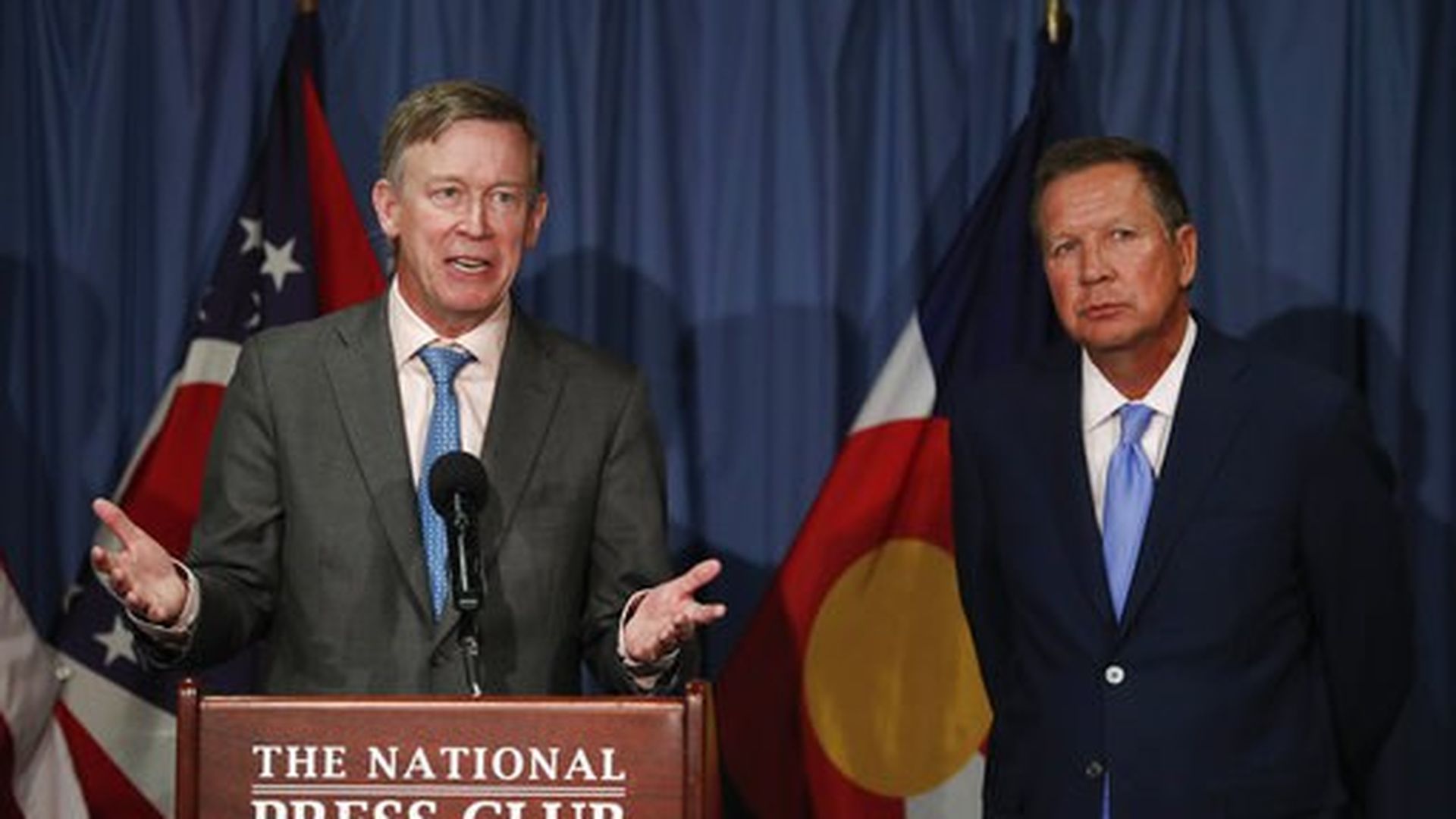 Ohio Gov. John Kasich (R) and Colorado Gov. John Hickenlooper (D) — "the Johns," as insiders are calling them — have been making a flurry of joint appearances to talk about state-driven improvements to health care.
But Axios has learned that their duet is part of an alliance that's gaining momentum toward a possible joint independent bid for president in 2020, likely with Kasich at the top of the ticket:
The two, who got to know each other at conferences, plan to extend their joint platform from health care to two other hot policy areas: immigration and job creation.
On health care (with a detailed plan to be released soon), the two have broadened their efforts to a bipartisan group that includes 11 governors.
The Johns' jobs plan will focus on the coming displacement from automation, with prescriptions that include trade, workforce training — and an optimistic and hopeful message, balanced with an honest admission that some jobs just aren't coming back.
The two are talking to major media companies about a possible podcast or cable show to continue cementing their brand. Their conversations would include politics, policy, and pop culture.
In D.C. in early September, the two will hold a health-care conference that includes policy input from the American Enterprise Institute on the right and the Center for American Progress on the left.
Kasich, who's being advised by veteran consultant John Weaver, is keeping open all his options, including the possibility of primarying Trump in 2020.
Nothing subtle about any of this: Kasich has urged Hickenlooper to visit New Hampshire.
Both are 65 and both were born in the crucial electoral state of Pennsylvania, Kasich on the Pittsburgh side and Hickenlooper on the Philly side (corrected).
Both are proud policy wonks, and their staffs are said to get along famously.
Why it matters: National Dems so far haven't capitalized on Trump's record unpopularity and obsession with his base. But this is a creative coupling that'll get a ton of airtime, and maybe even traction.
The pushback: Some establishment Dems are apoplectic about the idea of Hickenlooper teaming up with a Republican. One top strategist told me: "No Dem wants Kasich anywhere near our ticket. Sounds like a No Labels fantasy, but moderate Dems would hate it."
But a veteran operative emails: "Our political system is completely broken. Something big and historic needs to happen to break the logjam. I'm a big Dem but I'm for anything that ... does away with this hyper-partisanship on both sides that is paralyzing our government."
https://www.axios.com/newsletters/axios-am-dfd429af-6223-45cf-9c10-b119ee291aac.html?chunk=1#story1
2. A little bird tells us ...
... that President Trump is looking at an Asia swing this fall that's likely to include stops in China, Japan and South Korea.
Our source was confirming the gist of Bill Bishop's report last night in his scoopy Sinocism newsletter (subscribe free here): "Latest I heard is Trump may go to Beijing November 15."
https://www.axios.com/newsletters/axios-am-dfd429af-6223-45cf-9c10-b119ee291aac.html?chunk=2#story2
3. Trump yields to Hill on tax-reform specifics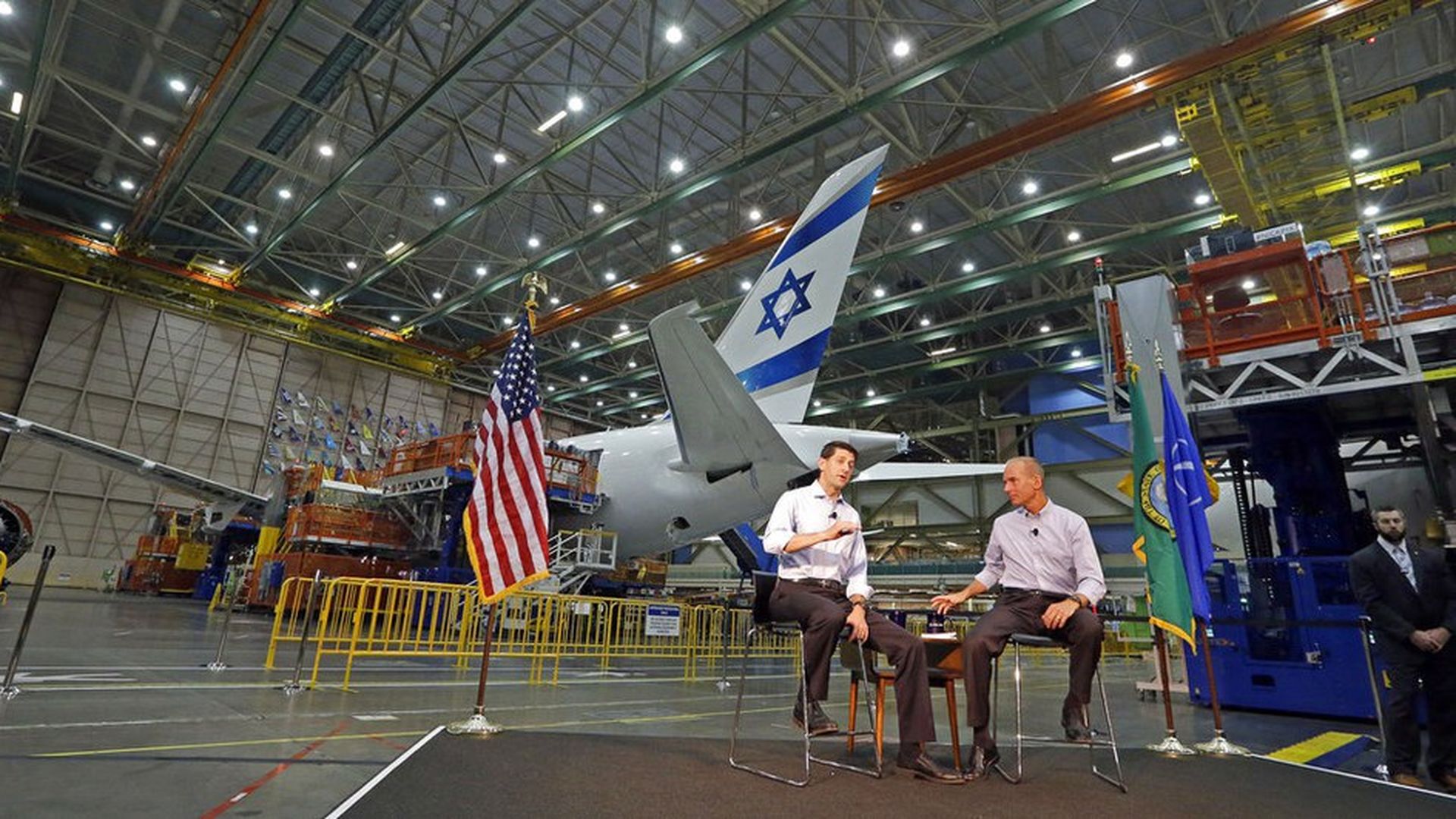 Beginning next week, President Trump plans to spend several weeks selling the benefits of tax reform, with a flurry of speeches on the road, rallies (including the Rust Belt), and meetings at the White House.
But administration officials tell us that based on their experience with health-care reform, they plan to let Capitol Hill drive the details, rather than releasing the White House plan that once had been promised:
The working plan is expected to come from the House Ways and Means Committee, in the latter part of September.
"We need the Ways and Means Committee to own it," a top administration official told me.
A senior source tells Jonathan Swan that Trump will sell this hard, in a way that he never did with health care.
Trump will argue that tax reform is necessary to spur economic growth, and will talk up tax simplification and what that would mean for individuals.
P.S. What the West Wing is reading ... David Ignatius column in WashPost, "Could this be a game-changer for Middle East peace?":
"The Trump administration is exploring new approaches for easing the Israeli-Palestinian conflict that build on talks with a budding Sunni Arab coalition of Saudi Arabia, the United Arab Emirates, Egypt and Jordan."
"Jared Kushner, the White House senior adviser and presidential son-in-law, visited the leaders of all four countries during his Middle East trip this week. He was accompanied by special envoy Jason D. Greenblatt and deputy national security adviser Dina Powell. The group came away hopeful that the new generation of Arab leaders is a potential 'game-changer,' said a senior administration official.
https://www.axios.com/newsletters/axios-am-dfd429af-6223-45cf-9c10-b119ee291aac.html?chunk=3#story3
4. "It's about to get real"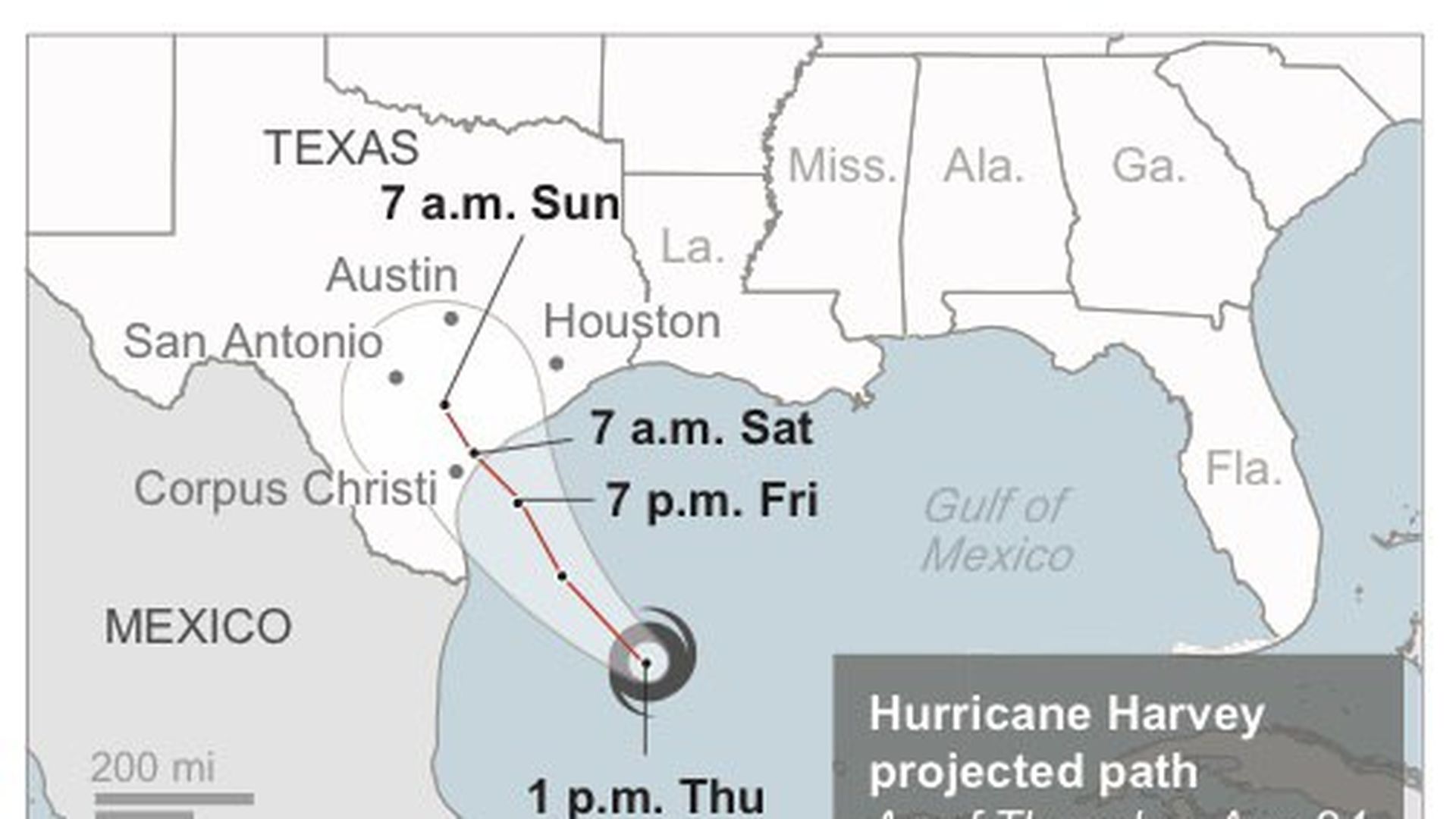 Latest on Hurricane Harvey (now Category 2 and gaining strength toward Category 3, heading into Saturday morning landfall), from the Weather Channel:
"EXPECT DEVASTATING IMPACTS: Should be first Category 3+ hurricane landfall [in U.S.] in 11+ years."
"Expected to Strengthen to Category 3 Status; Strongest Texas Coastal Bend Landfall in At Least 47 Years Likely; Extreme Flood Threat."
Storm-surge forecast "extreme," with isolated rainfall of up to 35 inches.
Drudge tweeted: "Trump facing first serious crises with Hurricane Harvey. ... It's about to get real."
Flashback ... 25 years ago today, the lead story of the N.Y. Times was landfall of Hurricane Andrew: "Hurricane Rips Through Florida and Heads Into Gulf."
https://www.axios.com/newsletters/axios-am-dfd429af-6223-45cf-9c10-b119ee291aac.html?chunk=4#story4
5. Data du jour
"Even With Affirmative Action, Blacks and Hispanics Are More Underrepresented at Top Colleges Than 35 Years Ago," from N.Y. Times Upshot:
"The share of black freshmen at elite schools is virtually unchanged since 1980. Black students are just 6 percent of freshmen but 15 percent of college-age Americans."
"More Hispanics are attending elite schools, but the increase has not kept up with the huge growth of young Hispanics in the United States."
A key point: "[P]ersistent underrepresentation often stems from equity issues that begin [before college]. Elementary and secondary schools with large numbers of black and Hispanic students are less likely to have experienced teachers, advanced courses, high-quality instructional materials and adequate facilities."
See charts for 100 schools, ranging from public flagship universities to the Ivy League.
https://www.axios.com/newsletters/axios-am-dfd429af-6223-45cf-9c10-b119ee291aac.html?chunk=5#story5
6. Inside Tesla's Autopilot group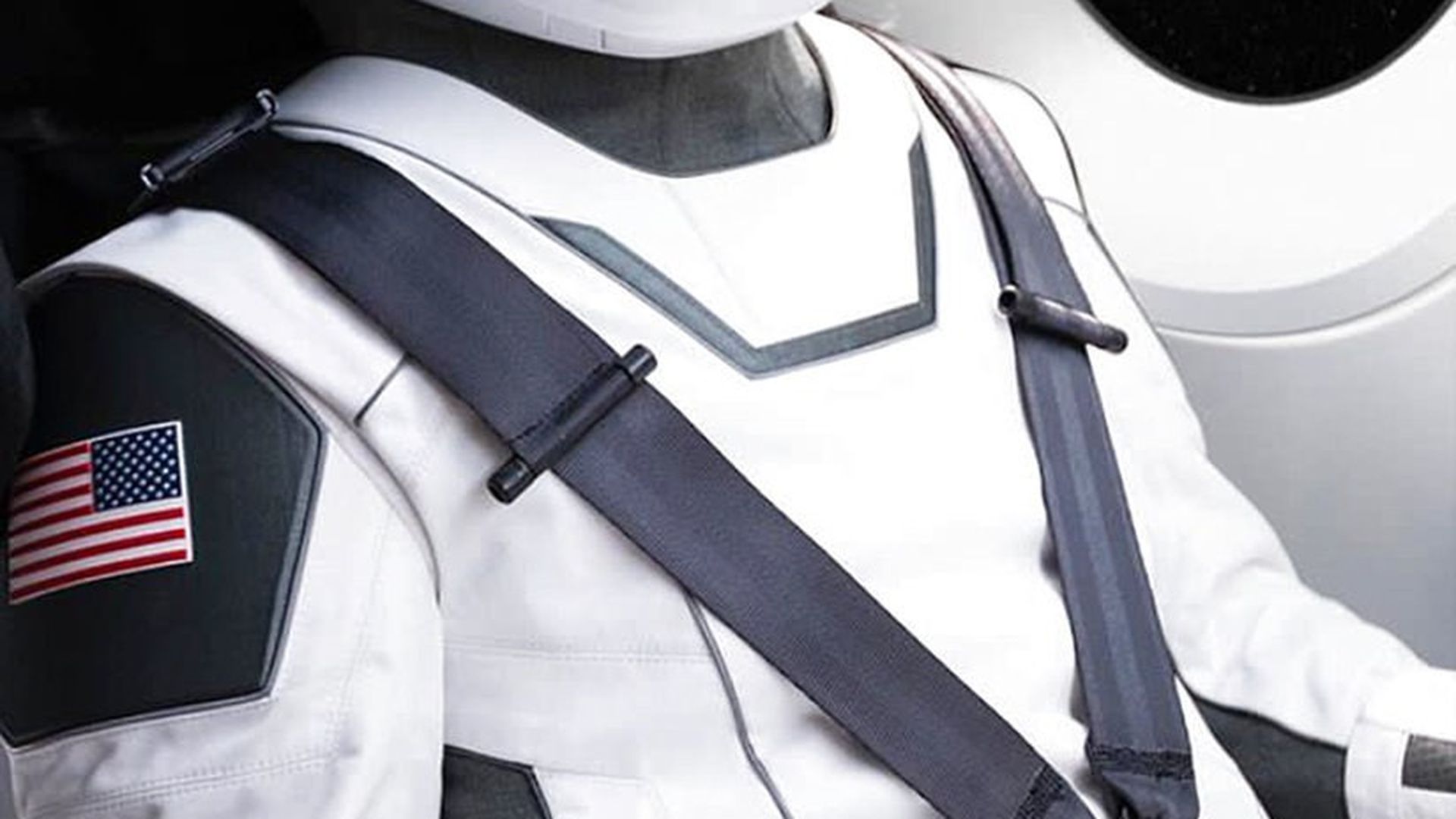 Tesla survives a months-long Wall Street Journal investigation, yielding this front-pager, "Tesla's Push to Build a Self-Driving Car Sparked Dissent Among Its Engineers: Elon Musk's ambitious goals for Autopilot technology have prompted safety warnings and resignations":
"Behind the scenes, the Autopilot team has clashed over deadlines and design and marketing decisions ... In recent months, the team has lost at least 10 engineers and four top managers."
"A Tesla spokeswoman attributed the turnover in the Autopilot group — which has more than 100 people developing hardware and software — to fierce competition for talent ... Tesla has hired more than 35 people to join its Autopilot group so far this year, and brought on more than 50 in 2016."
"In an email, Mr. Musk said he was unhappy with previous Journal articles on the company. 'While it is possible that this article could be an exception, that is extremely unlikely, which is why I declined to comment.'"
https://www.axios.com/newsletters/axios-am-dfd429af-6223-45cf-9c10-b119ee291aac.html?chunk=6#story6
7. Stat du jour
The swamp is clogged, per this Boston Globe front-pager by Matt Viser:
"The number of registered lobbyists has dipped to a low point, and special interests, after an initial burst in activity earlier this year, have in the past few months reported less spending than in almost any similar period in the past 10 years. There were 9,791 registered lobbyists at the end of June, the fewest since at least 2008."
https://www.axios.com/newsletters/axios-am-dfd429af-6223-45cf-9c10-b119ee291aac.html?chunk=7#story7
8. Where does it stop?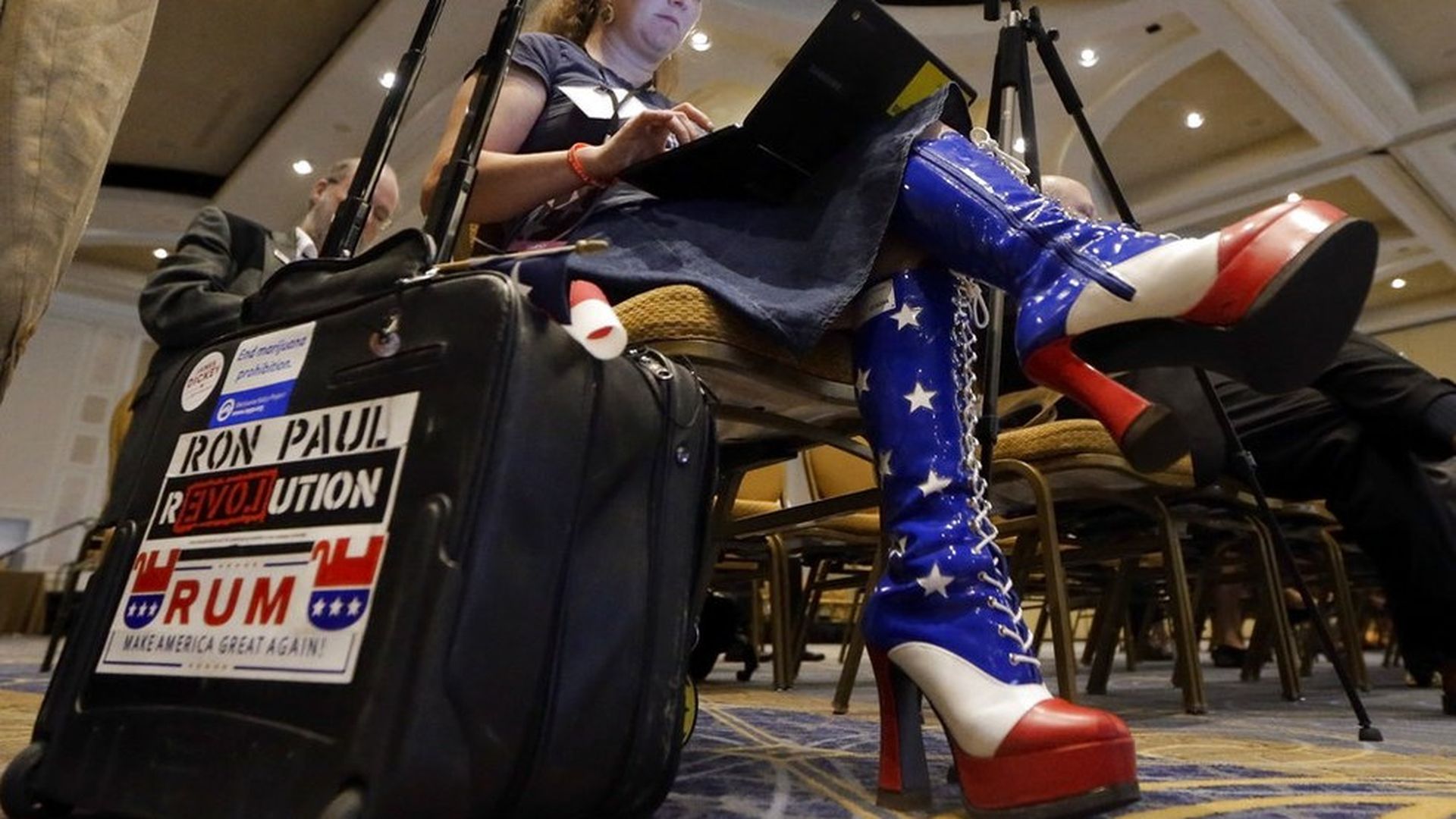 "The national soul-searching over whether to take down monuments to the Confederacy's demigods has extended to other historical figures accused of wrongdoing, including Christopher Columbus (brutality toward native Americans), the man for whom Boston's Faneuil Hall is named (slave trader) and former Philadelphia Mayor Frank Rizzo (bigotry)," AP's Colleen Long writes:
"Historians ... offered varying thoughts about where exactly the line should be drawn in judging someone's statue-worthiness, but they agreed on one thing: Scrapping a monument is not a decision that should be made in haste during political fervor."
Historians say factors should include: "[W]hy the monument was built. Where it's placed. The subject's contribution to society weighed against the alleged wrongdoing. And the artistic value."
Why it matters: "Some historians ... say a statue in a public place can serve an important educational purpose that might be lost if the monument were junked or consigned to a museum.
P.S. In Nashville today, the Republican National Committee's Summer Meeting is expected to adopt a resolution condemning white supremacists, AP's Tom Beaumont reports: "[S]ome attending the summer meeting ... are rolling their eyes at the move."
RNC Chair Ronna Romney McDaniel dismissed complaints: "There's no debate. We're affirming we're the party of Lincoln."
https://www.axios.com/newsletters/axios-am-dfd429af-6223-45cf-9c10-b119ee291aac.html?chunk=8#story8
9. "We can take it to the end of the line"
Data viz from Spotify:
Like a weather system, plays of Bonnie Tyler's "Total Eclipse of the Heart" swept across the nation during the eclipse, roughly following the path of totality.
"Those who listened to any version of the song played it an average of six times over the course of the day."
Read details. ... Hear the song.
https://www.axios.com/newsletters/axios-am-dfd429af-6223-45cf-9c10-b119ee291aac.html?chunk=9#story9
10. 1 fun thing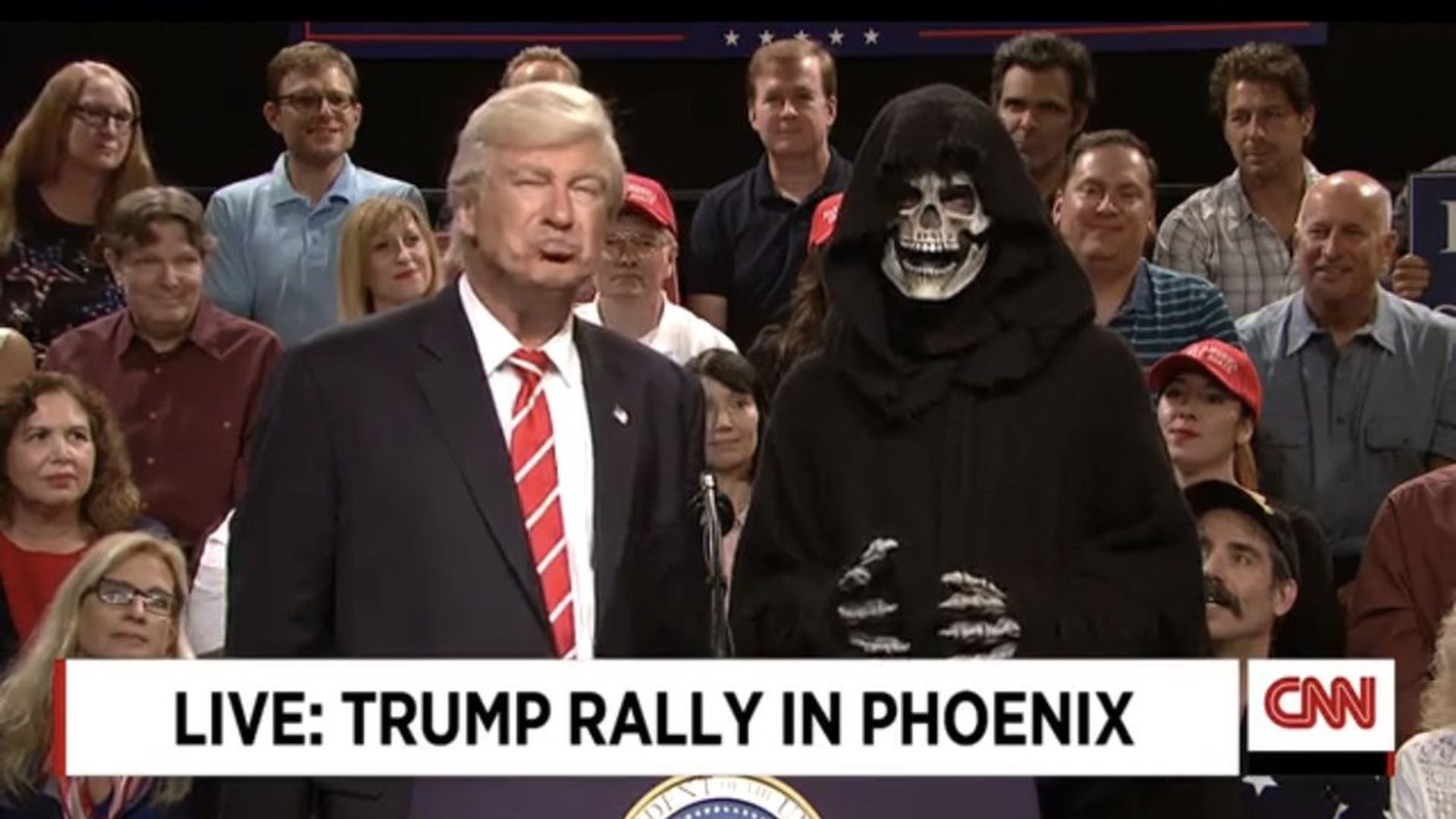 Alec Baldwin returned for a "Weekend Update" special from "Saturday Night Live," with the cold open from the Phoenix rally:
"Folks, it's never too early to campaign for 2020," "Trump" said, wearing dark glasses because of eclipse damage. "Mike Pence is already doing it."
'"As we all know, there was a tragic victim that came out of Charlottesville: me. Folks, the media has treated me so unfairly by reporting my entire remarks — even the bad ones."
"One person who's done so much for us is Steve Bannon, and I wanted to give him a proper good-bye."
[Villain music.] Bannon: "You've only made me more powerful. I'm going to crush you."