Axios AM
October 30, 2018
☕️ Good Tuesday morning. Midterms are a week from today.
🇺🇸 Nov. 11 — two Sundays from now — marks 100 years since World War I ended, the N.Y. Times Magazine reminds us. More than 4 million Americans served.
1 big thing ... Exclusive: Trump to terminate birthright citizenship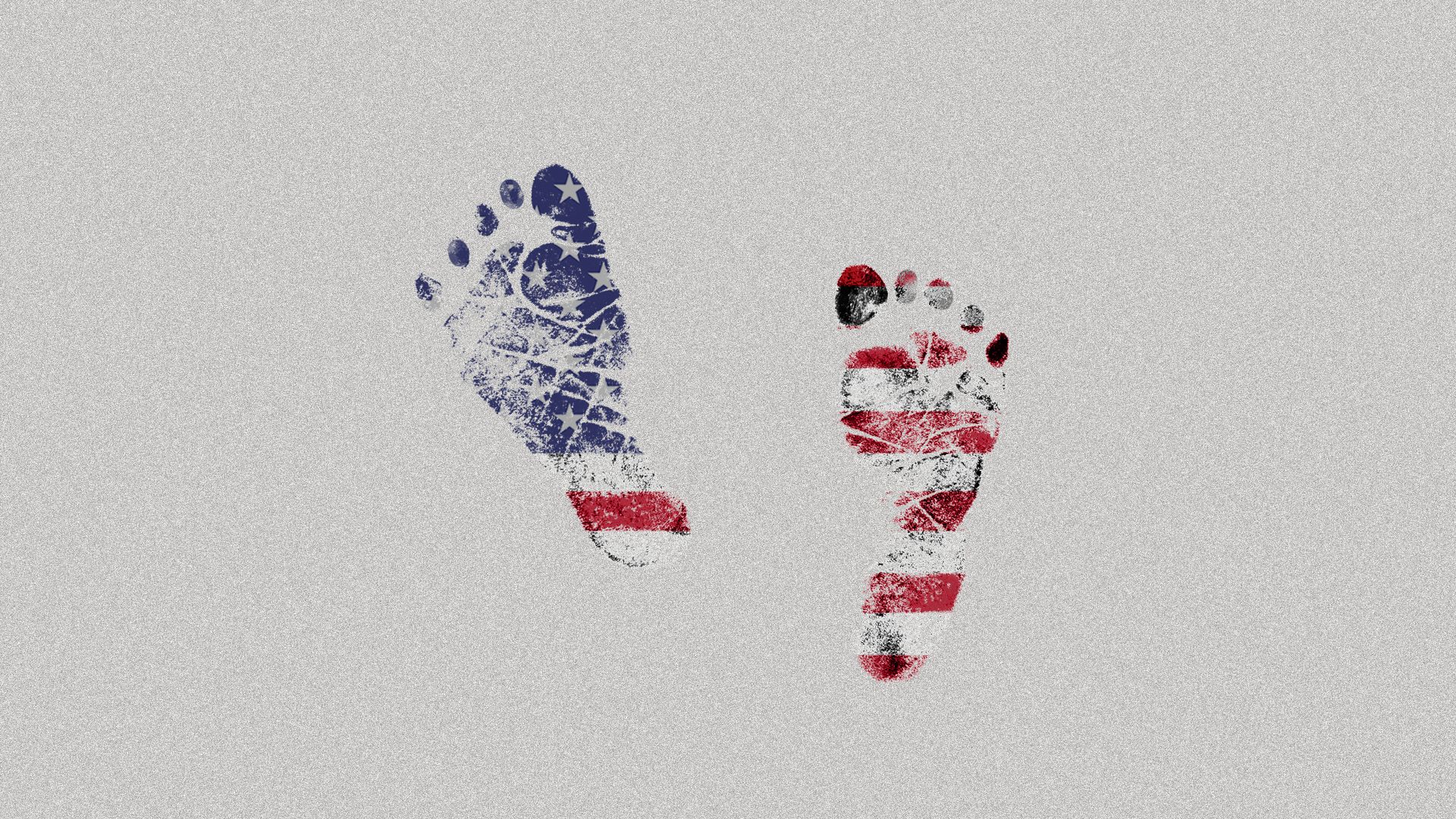 President Trump plans to sign an executive order that would remove the right to citizenship for babies of non-citizens born on U.S. soil, he said yesterday in an exclusive interview for "Axios on HBO," a new four-part documentary news series debuting on HBO this Sunday at 6:30 p.m. ET/PT.
Why it matters, from Axios' Jonathan Swan and Stef Kight: This would be the most dramatic move yet in Trump's hardline immigration campaign, this time targeting "anchor babies" and "chain migration."
And it will set off another stand-off with the courts, as Trump's power to do this through executive action is debatable to say the least.
See the video in the Axios stream. Media must credit "Axios on HBO."
Trump told Swan and Axios CEO Jim VandeHei that he has run the idea of ending birthright citizenship by his counsel and plans to proceed with the highly controversial move, which certainly will face legal challenges.
"It was always told to me that you needed a constitutional amendment. Guess what? You don't," Trump said, declaring he can do it by executive order.
When Swan says that's very much in dispute, Trump replied: "You can definitely do it with an act of Congress. But now they're saying I can do it just with an executive order."
"We're the only country in the world where a person comes in and has a baby, and the baby is essentially a citizen of the United States ... with all of those benefits," Trump continued. "It's ridiculous. It's ridiculous. And it has to end."
"It's in the process. It'll happen ... with an executive order."
The president expressed surprise that Swan knew about his secret plan: "I didn't think anybody knew that but me. I thought I was the only one."
Behind the scenes: Swan had been working for weeks on a story on Trump's plans for birthright citizenship, based on conversations with several sources — including one close to the White House Counsel's office.
The story wasn't ready for prime time, but Swan figured he'd spring the question on Trump in the interview.
The legal challenges would force the courts to decide on a constitutional debate over the 14th Amendment, which says:
"All persons born or naturalized in the United States, and subject to the jurisdiction thereof, are citizens of the United States and of the State wherein they reside."
Be smart: Few immigration and constitutional scholars believe it is within the president's power to change birthright citizenship, former U.S. Citizenship and Immigration Services chief counsel Lynden Melmed tells Axios.
But some conservatives have argued that the 14th Amendment was only intended to provide citizenship to children born in the U.S. to lawful permanent residents — not to unauthorized immigrants or those on temporary visas.
John Eastman, a constitutional scholar and director of Chapman University's Center for Constitutional Jurisprudence, told Axios that the Constitution has been misapplied over the past 40 or so years. He says the line "subject to the jurisdiction thereof" originally referred to people with full, political allegiance to the U.S. — green card holders and citizens.
Michael Anton, a former national security official in the Trump administration, recently took up this argument in the Washington Post.
Anton said that Trump could, via executive order, "specify to federal agencies that the children of noncitizens are not citizens" simply because they were born on U.S. soil. (It's not yet clear whether Trump will take this maximalist argument, though his previous rhetoric suggests there's a good chance.)
But others — such as Judge James C. Ho, who was appointed by Trump to Fifth Circuit Court of Appeals, in New Orleans — say the line in the amendment refers to the legal obligation to follow U.S. laws, which applies to all foreign visitors (except diplomats) and immigrants. He has written that changing how the 14th Amendment is applied would be "unconstitutional."
Between the lines: Until the 1960s, the 14th Amendment was never applied to undocumented or temporary immigrants, Eastman said.
Between 1980 and 2006, the number of births to unauthorized immigrants — which opponents of birthright citizenship call "anchor babies" — skyrocketed to a peak of 370,000, according to a 2016 study by Pew Research. It then declined slightly during and following the Great Recession.
The Supreme Court has already ruled that children born to immigrants who are legal permanent residents have citizenship. But those who claim the 14th Amendment should not apply to everyone point to the fact that there has been no ruling on a case specifically involving undocumented immigrants or those with temporary legal status.
The bottom line: If Trump follows through on the executive order, "the courts would have to weigh in in a way they haven't," Eastman said.
The full interview will air on "Axios on HBO" this Sunday, Nov. 4, at 6:30 p.m. ET/PT.
2. Trump as a candidate: "I bring rage out"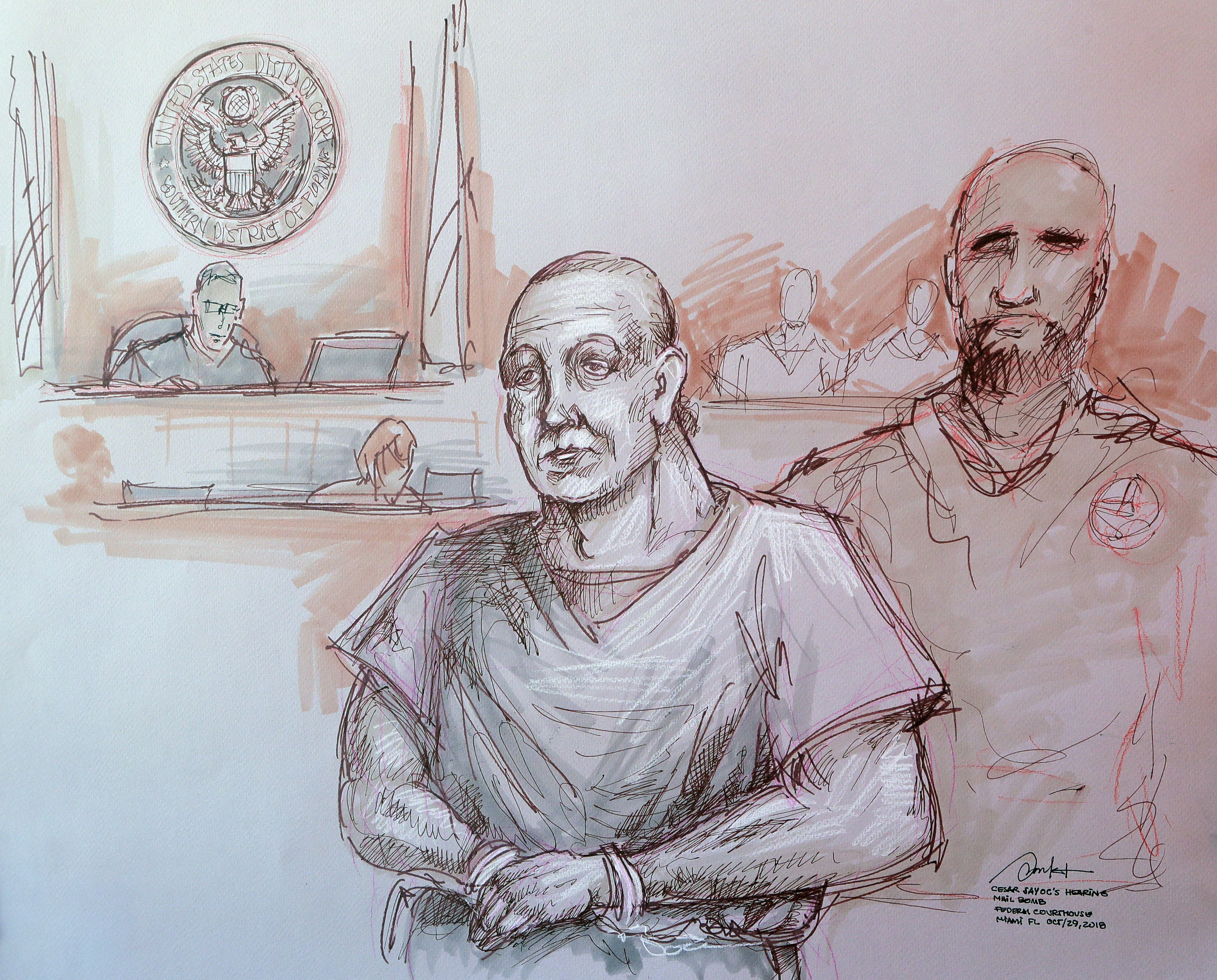 During an interview with Bob Woodward and Bob Costa in April 2016, candidate Donald Trump said when asked if he needed to tame the rage in the Republican Party:
"Yes, yes, but I bring that out in people. I do. I'm not saying that's an asset or a liability, but I do bring that out. ...
I bring rage out. I do bring rage out. I always have."
CNN's Jake Tapper surfaced that quote yesterday during an interview with Woodward, who said:
"[H]e's clearly proud of it. We now know, as president, that is part of the strategy of, blame the news media, get the environment roiled up as much as you can. And in some ways, it's worked. And so, he's embracing rage. And of course, rage is fury, uncontrolled anger."
"[W]hen he blames the media, when he goes up in these rallies, I mean, they are all designed to raise the boiling point, raise the temperature."
"We know presidents have extraordinary power," Woodward continued. "He has probably more power than any president I've reported on, going back to Nixon. And he has seized it with the communication channel — with the tweeting, and the rallies and the press conferences."
"[L]et's not kid ourselves ... [H]e's stoking the fires."
"A president has the great opportunity to heal things, to make things better. ... Even his supporters know that they're being riled up, and a lot of people like it."
3. For Jews in U.S., a shocking burst of anti-Semitism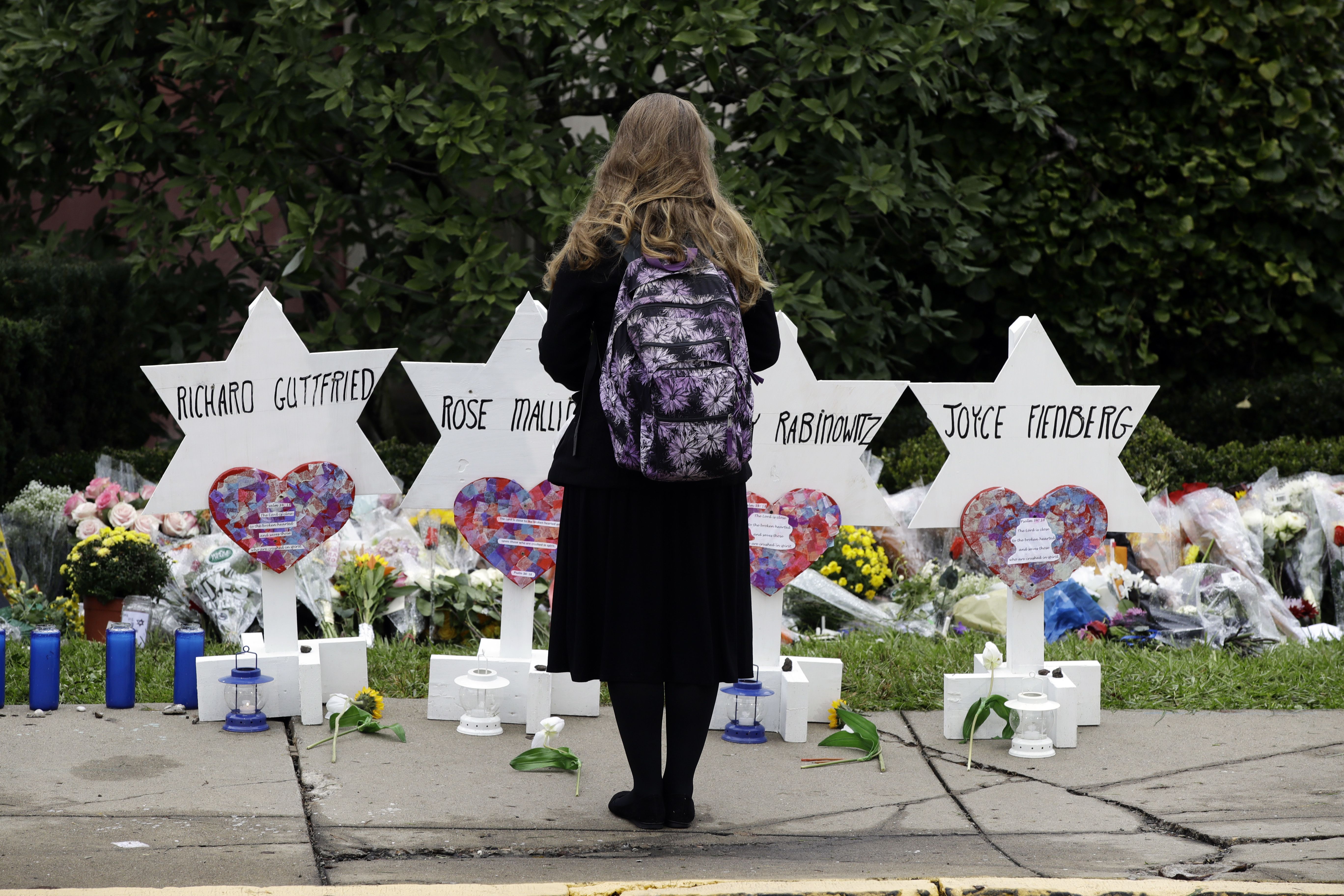 "Until recent years, many Jews in America believed that the worst of anti-Semitism was over there, in Europe, a vestige of the old country," the N.Y. Times Laurie Goodstein writes in the paper's lead story:
"American Jews were welcome in universities, country clubs and corporate boards that once excluded their grandparents. They married non-Jews, moved into mixed neighborhoods and by 2000,

the first Jew ran for vice president

on a major party ticket."
"So the massacre on Saturday of 11 people in a Pittsburgh synagogue, by a man who told the police when he surrendered that he 'wanted all Jews to die,' was for many a shocking wake-up call."
"[I]t did not come out of nowhere, said experts in anti-Semitism":
"At the same time that Jews were feeling unprecedented acceptance in the United States, the climate was growing increasingly hostile, intensifying in the two years since Donald J. Trump was elected president."
"And it comes at a time when attacks on Jews are on the rise in Europe as well, with frequent anti-Semitic incidents in France and Germany."
4. Tweets du jour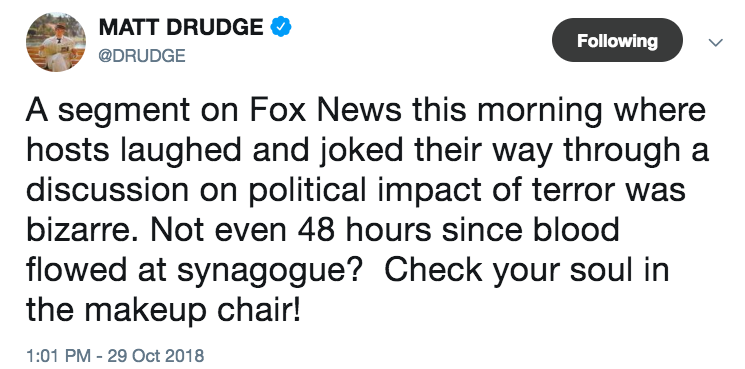 And from Frank Pallotta, a CNN entertainment and media reporter in New York: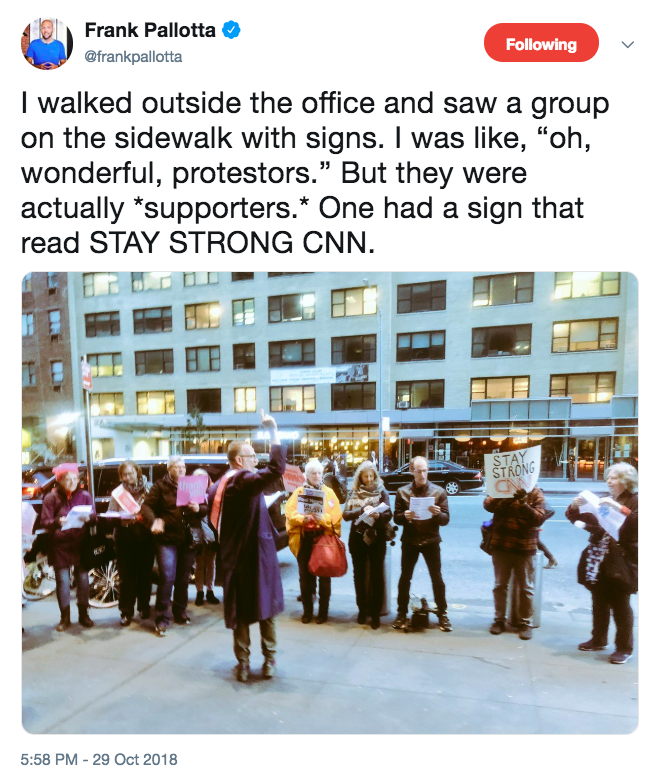 5. Stat du jour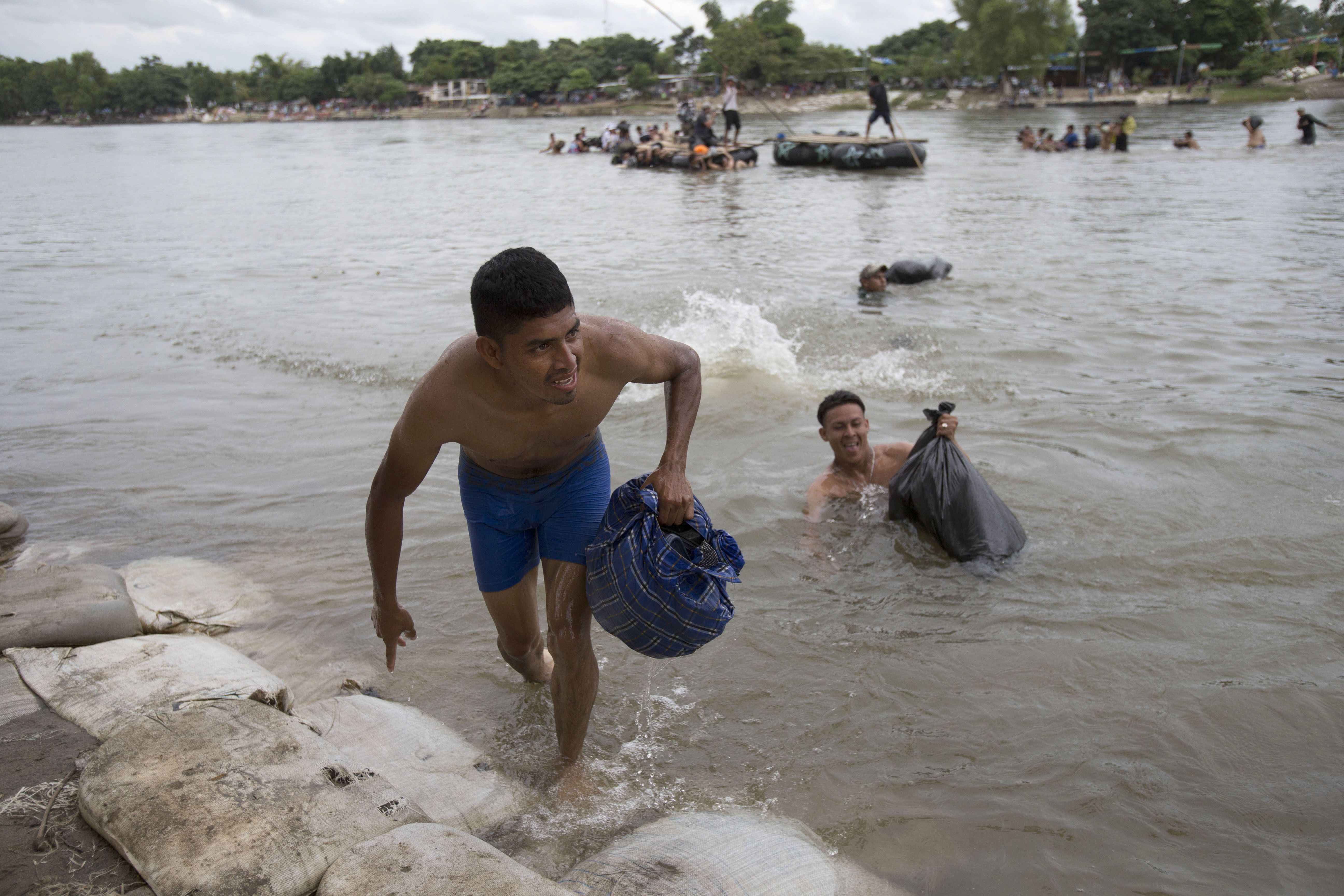 "The Pentagon said it's sending 5,200 troops to the Southwest border in an extraordinary military operation ordered up just a week before midterm elections," per AP.
"The number of troops being deployed is more than double the 2,000 who are in Syria fighting the Islamic State group."
6. Anger toward media spreads into local communities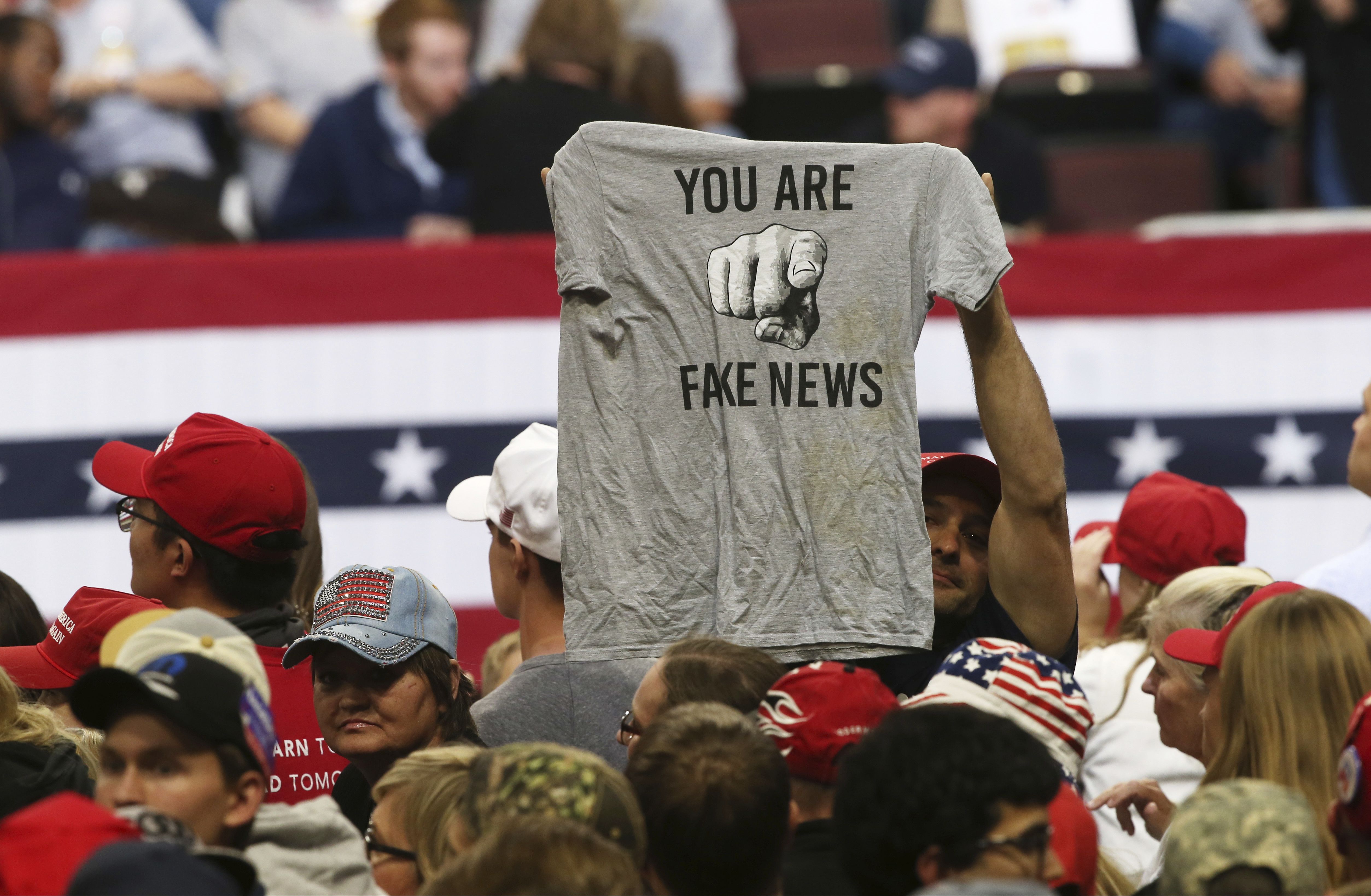 "The Radio Television Digital News Association is spreading safety and self-defense tips to journalists, most notably advising limits on the use of one-person news crews," AP's David Bauder reports:
"The environment has changed," said Chris Post, a photographer for WFMZ-TV in Allentown, Pennsylvania. "I've witnessed the transition."
"People who drive vans emblazoned with a television station's call letters are obvious targets."
"While the [chants and epithets aimed at CNN's Jim] Acosta and others who follow Trump are most visible, there are countless other, more private examples that happen across the country."
"Caitlin Penna, a freelance photographer from Durham, North Carolina, said she constantly has her guard up on assignments. Even her conservative family is suspicious of her. 'I'm pretty sure my grandmother thinks I'm this far-left liberal because of the things I cover.'"
"One night she was unwinding at a local bar and struck up a conversation with a man nearby. When she discussed what she did, the man said, 'you report fake news' and walked away."
7. Google engineers organize a walkout
"A group of more than 200 engineers at Google are organizing a companywide 'women's walk' walkout for [Thursday] to protest recent revelations about the search giant's protection of employees that had allegedly engaged in sexual misconduct," BuzzFeed News' Caroline O'Donovan and Ryan Mac report:
The protest follows last week's N.Y. Times story about "the alleged misbehavior of Android creator Andy Rubin and other executives at the company, some of whom still have positions of prominence at Google."
Why it matters: "The walkout is the latest in a series of employee-led actions at Google, where frustration with management has been mounting in recent months."
"Employees have organized resistance efforts in response to the revelation that Google was helping the Pentagon develop drone warfare technology ... while workers have also pushed back on a censored search project the company was building for China."
8. Exclusive: The Athletic raises $40 million in new funding round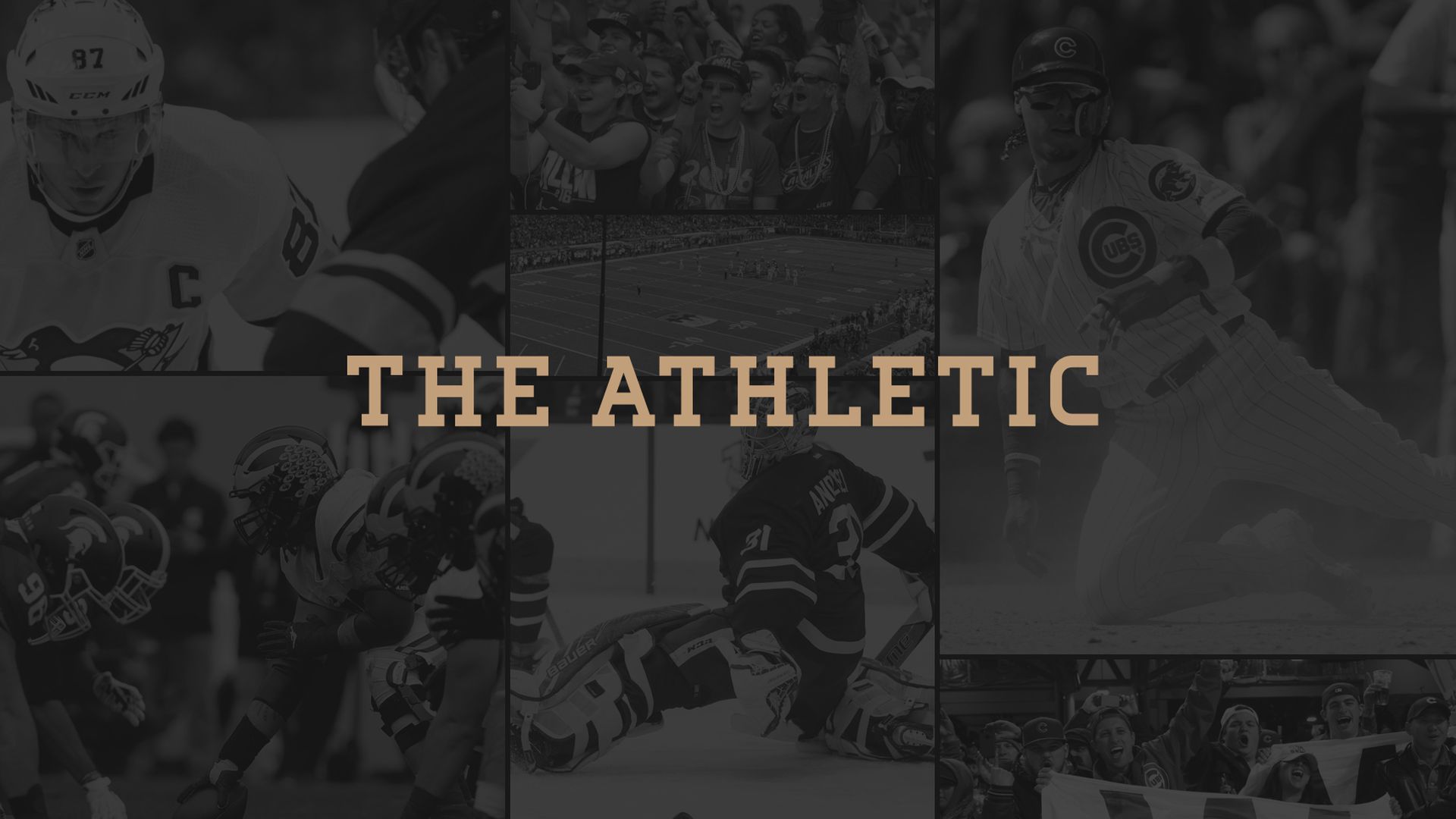 The Athletic, a subscription-based digital sports media company, is raising $40 million in a series C funding round. With this investment, the company has raised a total of $70 million since its launch in 2016, and is valued at roughly $200 million, reports Axios' Sara Fischer.
Why it matters: Digital upstarts are battling to upend decades of dominant sports coverage from ESPN, local papers and radio.
The company, which makes money from consumer subscriptions ($9.99 a month, with a discount for an annual plan), thinks it can meet high growth expectations from venture capitalists, many of whom are facing poor returns on investments in ad-based digital media companies.
The money will be used to invest in audience, data and editorial teams that drive subscriptions, per Athletic co-founder Alex Mather, as well as podcasts and video teams. Prior funds were used to poach veteran sports journalists with big salaries.
Between the lines: Because The Athletic has journalists covering sports in 47 markets (up from 12 in January), it also competes for the attention of local sports fans.
The company has 300 full-time employees, over 100,000 subscribers and a 90% renewal rate.
The bottom line: Still, many have a long way to go in catching up to some of those legacy outlets that still have massive audiences and major live broadcasting contracts.
Go deeper: Sara will have more details in her Media Trends newsletter today. Sign up here.
9. 2 easy changes that could prolong your life
"Even a 10-Minute Walk May Be Good for the Brain," per the N.Y. Times' Gretchen Reynolds:
"Ten minutes of mild, almost languorous exercise can immediately alter how certain parts of the brain communicate and coordinate with one another and improve memory function, according to an encouraging new neurological study."
"The findings suggest that exercise does not need to be prolonged or intense to benefit the brain and that the effects can begin far more quickly than many of us might expect."
"The Simplest Way to Drastically Improve Your Life: More Sleep," per the N.Y. Times' Tim Herrera:
"Imagine this: Someone walks up to you and pitches you on a brand-new, magical pill. This pill can measurably improve your memory, overall cognitive performance, ability to learn new information, receptivity to facial cues, mood, ability to handle problems, metabolism, risk for heart disease and immune system."
"That pill exists, but not in pill form. You can have all of those benefits cost-free, and all it takes is going to bed a little bit earlier. That's it."
10. 1 🎵 thing
Starting today, Spotify users will receive a message in the app reminding them to vote next Tuesday — plus a link to a polling place locator (via Get to the Polls), and a custom playlist for each state or territory that highlights the music that's uniquely popular there.
Here's a sneak peek at several of the playlists: