September 13, 2018
💨 Good Thursday morning. We wish warmth and safety to the Carolinas — especially older people, who did so much for their communities, and now are sad or scared.
1 big thing: Trump's historic gift to media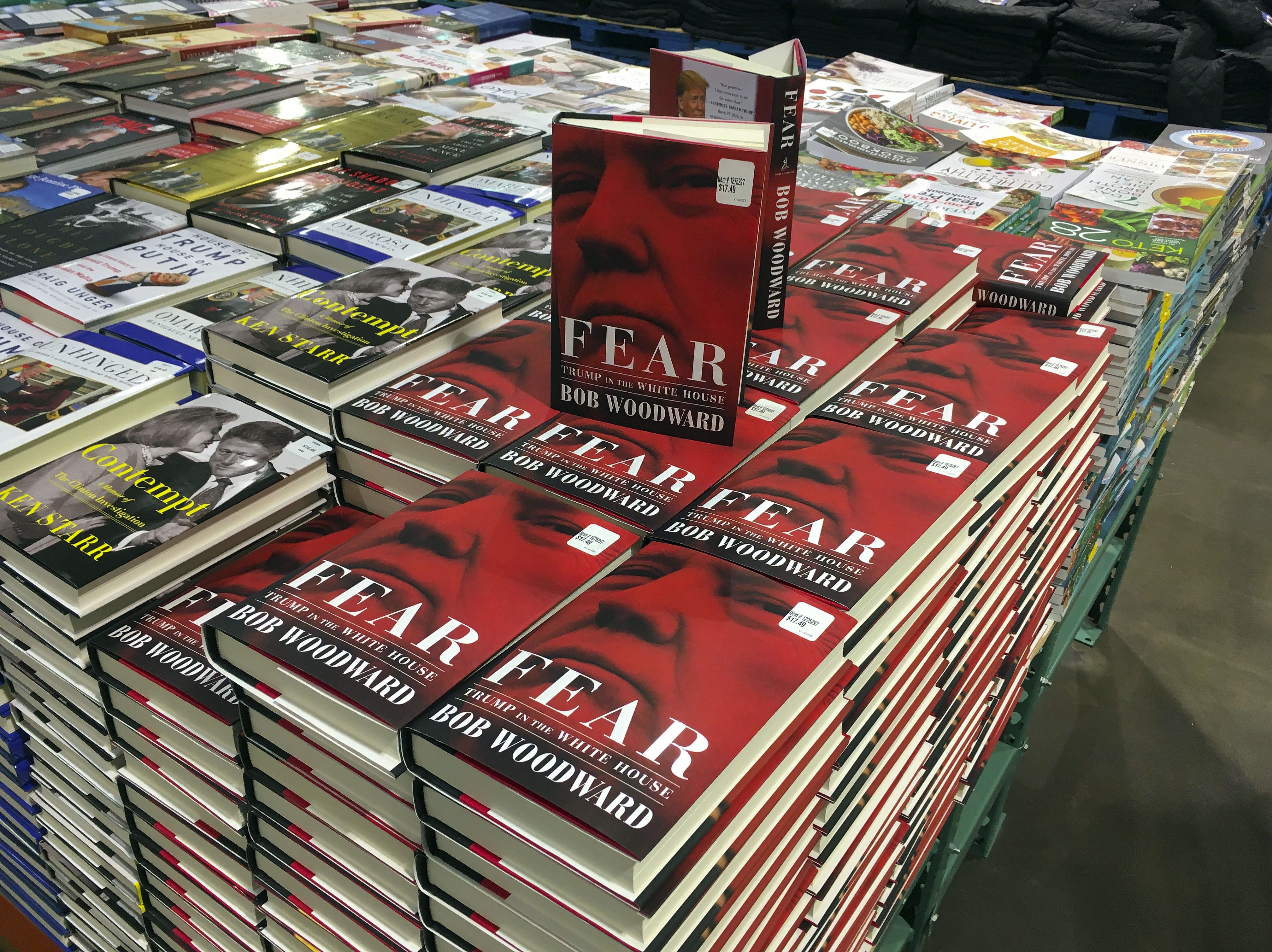 Aboard Air Force One recently, an aide was showing President Trump detailed data, complete with graphics and fine print. Usually the president prefers top lines and the big picture. This time, he was going deeper.
The topic of the commander-in-chief's attention: cable news ratings, with a focus on specific shows that are booming.
Cable news is setting records, books are hot again, newspapers are racking up the digital subscriptions and an op-ed (!) is a hot gossip topic — all because of the national obsession with "The Trump Show."
Trump and the media, for all his attacks and despite the cultural chasm between them, just can't quit each other.
Throughout the 20 months of the Trump presidency, news executives have been expecting Trump fatigue to eventually set in. Not only is there not a single sign of it, we're experiencing the opposite — a rising Trump fever.
Viewers and readers, lovers and haters, are addicted to Trump.
The Trump boom is fueling both old and new media:
Be smart: News organizations know they have a Trump bubble — that whenever the 46th president arrives, they could have an audience crash. But they'll worry about that then. For now, they're adding staff and products, to cover the story of a lifetime and to feed an insatiable appetite for Trump.
2. Detention of migrant kids skyrockets
"[T]he overall number of detained migrant children has exploded to the highest ever recorded — a significant counternarrative to the Trump administration's efforts to reduce the number of undocumented families coming to the United States," the N.Y. Times' Caitlin Dickerson reports:
"Population levels at federally contracted shelters for migrant children have quietly shot up more than fivefold since last summer, ... reaching a total of 12,800 this month. There were 2,400 such children in custody in May 2017."
How it happened: "The huge increases ... are due not to an influx of children entering the country, but a reduction in the number being released to live with families and other sponsors."
3. 10 million in Florence crosshairs
The National Hurricane Center's best guess is that Florence will blow ashore as early as Friday afternoon around the North Carolina-South Carolina line, then slog west with a potential for catastrophic inland flooding that could swamp homes, businesses and farm fields, AP reports.
Cheat sheet from Axios science editor Andrew Freedman:
As the storm approaches the N.C. coast tonight and tomorrow morning, the surge will pile up within the shallow waters of the continental shelf that extends about 50 miles off the N.C. and S.C. coastline. This will bring a 9 to 13 foot surge to parts of N.C., which will be absolutely devastating.
Rainfall may break all-time records for the wettest tropical storm or hurricane in N.C. history, with possible 3-foot-plus totals. 
The impacts from this event will last through early next week. One concern in N.C. is flooded hog farms and the polluted runoff from them.
By nightfall, TV correspondents along shorelines will be knee deep in floodwaters. By Friday morning, they'll be standing sideways, if at all. 
The Weather Channel has been using augmented reality to depict what a storm surge of this magnitude would look like, and it's amazing. Really worth watching.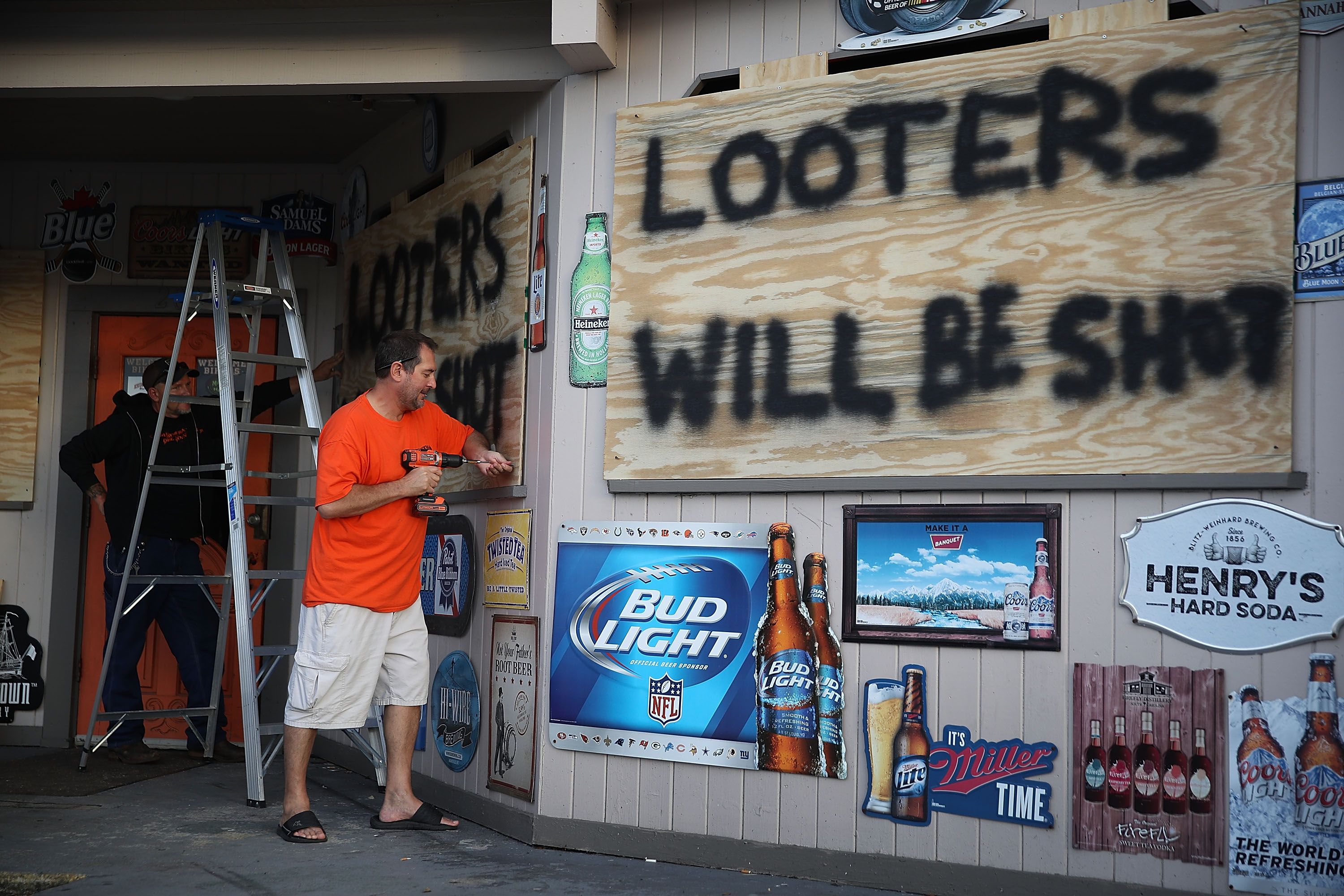 4. Massive spike in Dem candidates
More Democratic congressional candidates have competed in this election cycle than either party attracted in any cycle since 1980, according to an analysis of FEC data by Axios' Harry Stevens.
Why it matters: The last time either party drew this many candidates was in 2010, when Tea Party rallies and grassroots opposition to President Obama brought a new generation of conservative Republicans to Congress.
By the numbers: 1,706 Democratic congressional candidates have spent or raised money this cycle. That breaks the previous record set in 2010, when 1,688 Republican congressional candidates registered with the FEC.
Be smart: The number of candidates in itself doesn't guarantee election victories. But it's one more sign of how motivated Democrats are this year.
5. Leaked video incites right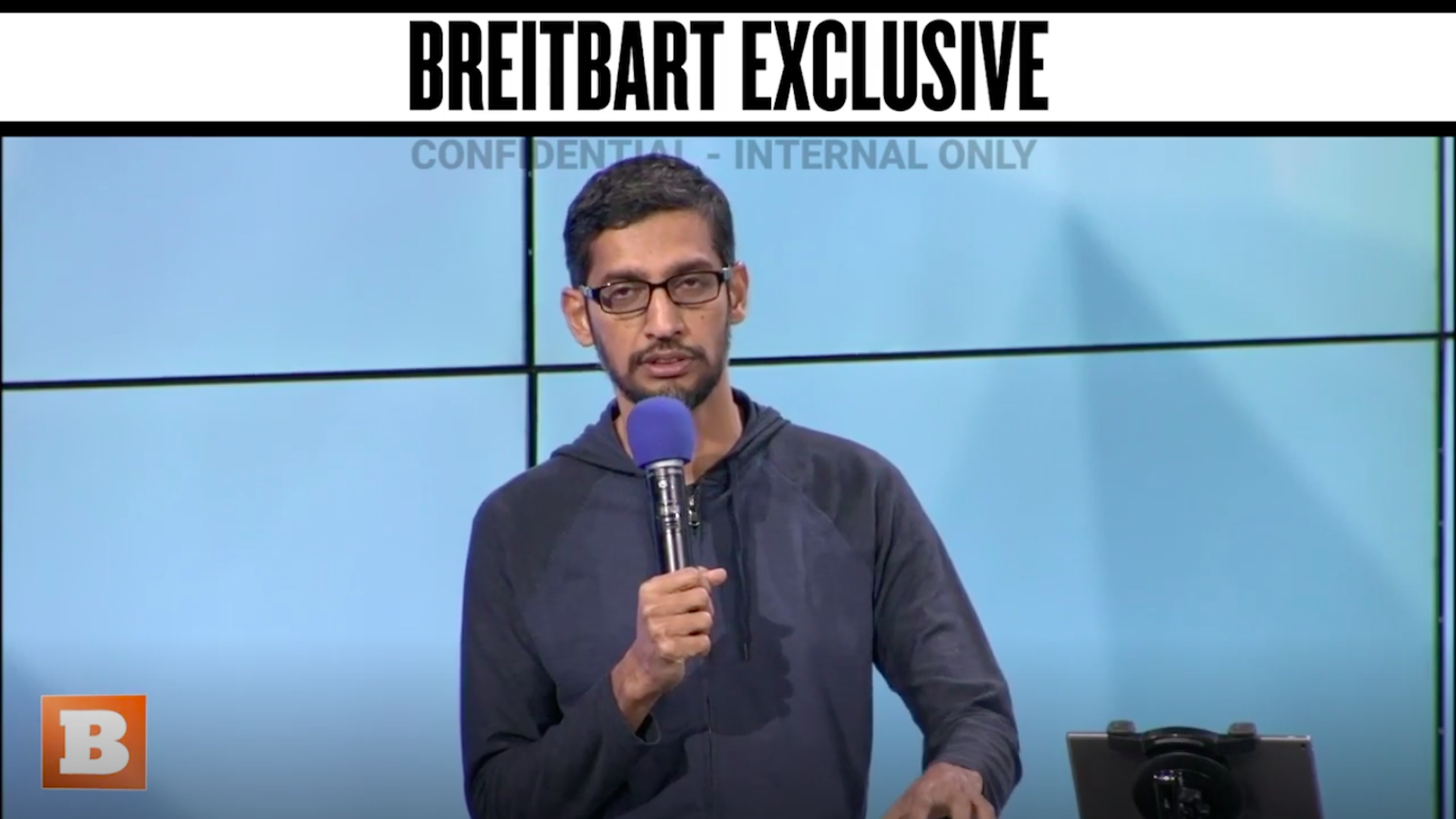 The right is in an uproar over a video obtained by Breitbart of Google leaders lamenting the results of the 2016 election to employees at its first all-staff meeting after the vote, according to Axios' Sara Fischer.
The video adds fuel to the ongoing conservative narrative that Silicon Valley's progressive founders and corporate cultures cause their engineers to steer algorithms to be biased against conservative voices.
Axios' Ina Fried points out that there's no evidence that the executives' political positions had any impact on the company's products.
Be smart, from Axios' Jonathan Swan: I bet Trump starts going after Google — taking this as confirmation of his paranoia that big tech is out to get him.
For the longest time, he gave basically no thought to Google, Facebook and Twitter. He mainly obsessed about Amazon, and largely because it was founded by Jeff Bezos, who owns The Post.
But outside advisers to Trump have been getting messages to him for months now, telling him that big tech is biased against conservatives.
Trump's views about companies — similar to his views about people — are almost entirely dependent on whether said company is good for Trump.
6. Where's Larry?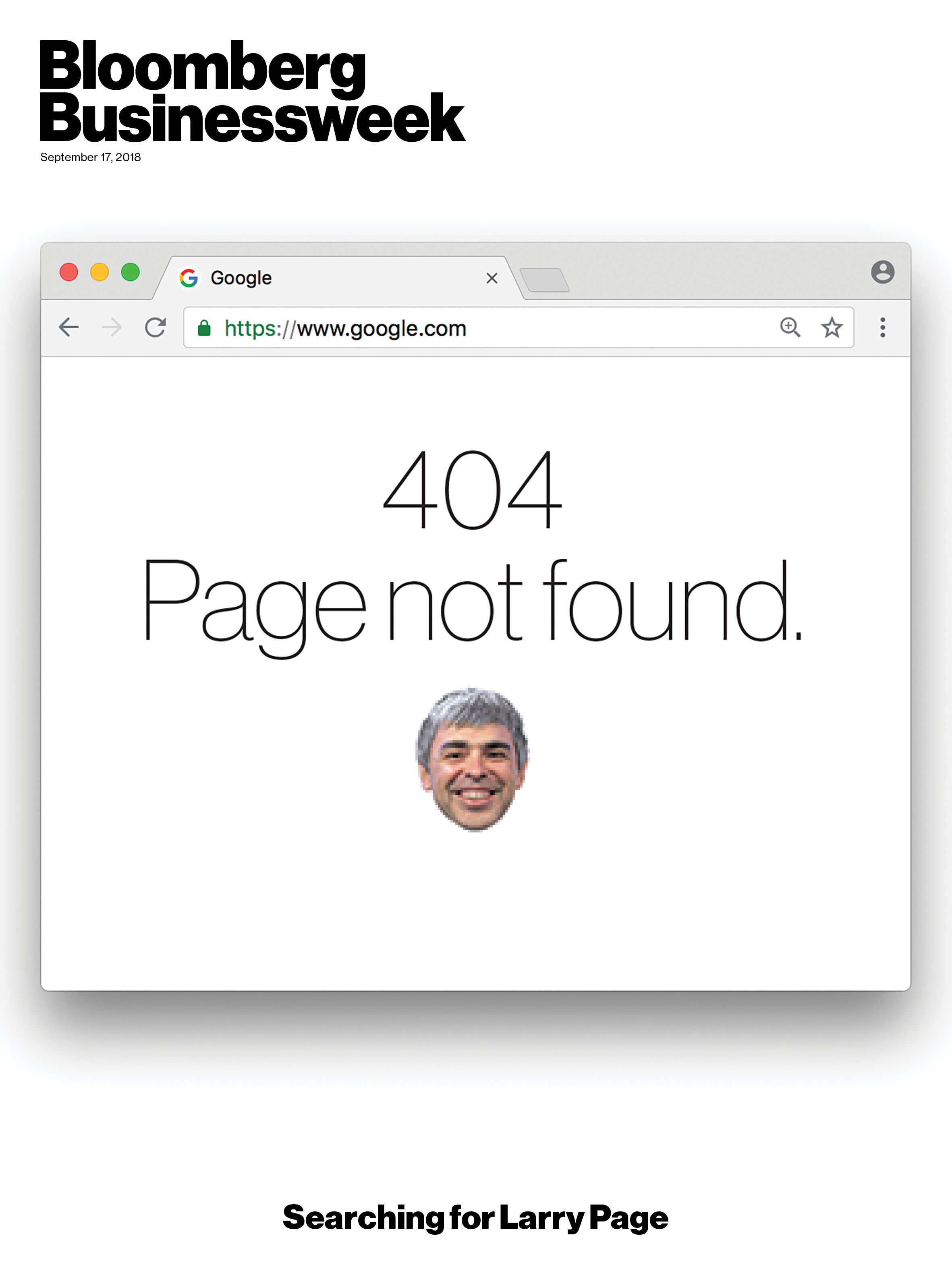 "Larry Page was a no-show," Mark Bergen and Austin Carr write in the cover story of the international edition of Bloomberg Businessweek:
"The co-founder and de facto leader of Google…had been called to testify on Capitol Hill, alongside Twitter [CEO] Jack Dorsey and Facebook [COO] Sheryl Sandberg, about the ways state-sponsored actors have exploited their platforms. Page spurned the request."
"It's not just Washington. Even in Silicon Valley, people have started wondering: Where's Larry?"
"People who know him say he's disappearing more frequently to his private, white-sand Caribbean island. That's not to imply that, at 45, he's already living the daiquiri lifestyle. He still oversees each Alphabet subsidiary, though the extent of his involvement is vague."
"Page has long been reclusive, a computer scientist who pondered technical problems away from the public eye, preferring to chase moonshots over magazine covers."
7. Apple Watch's medical move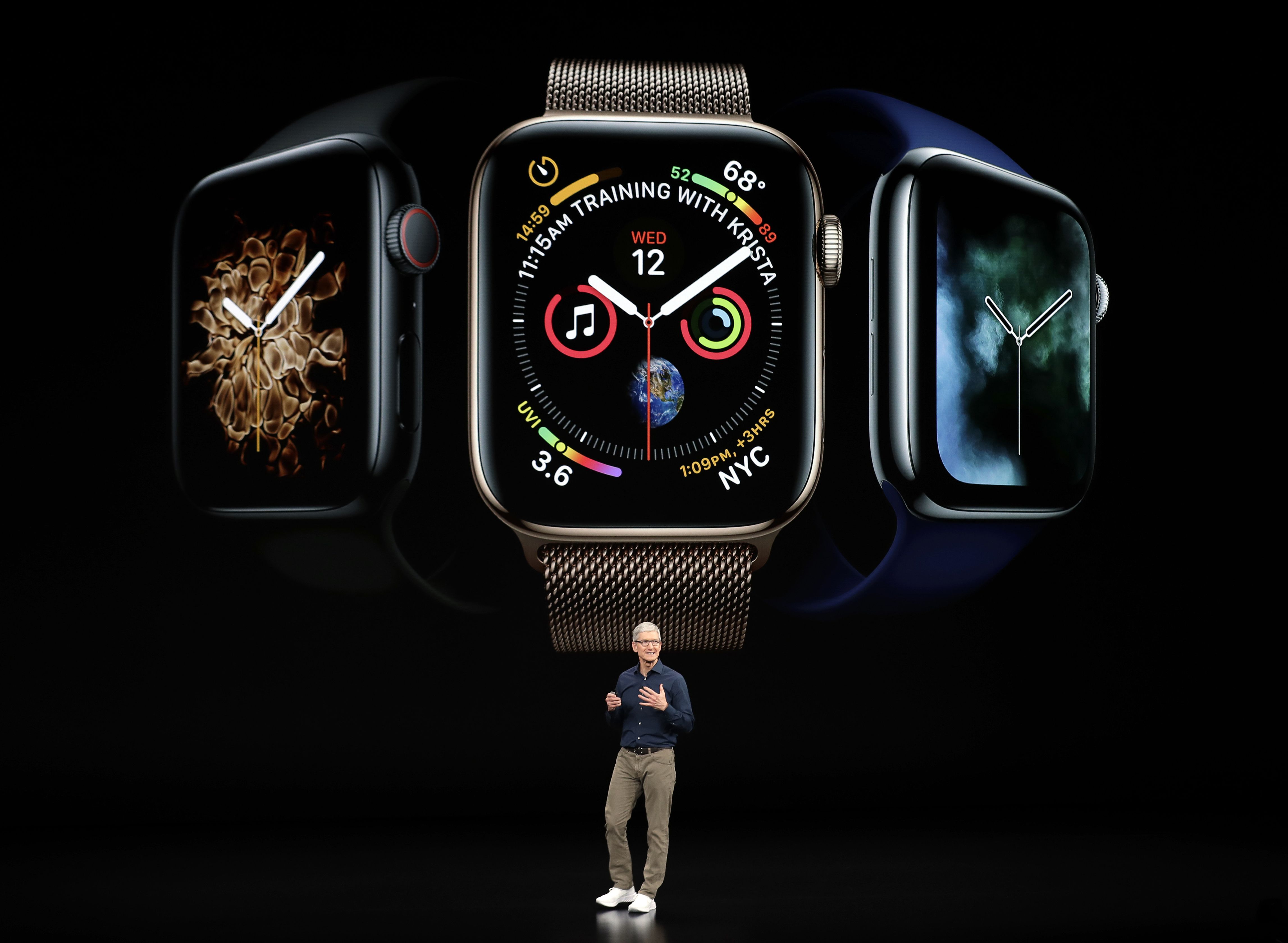 "Apple is trying to turn its smartwatch from a niche gadget into a lifeline to better health by slowly evolving it into a medical device," AP's Michael Liedtke writes:
"In its fourth incarnation, called the Series 4 and due out later this month, the Apple Watch will add features that allow it to take high-quality heart readings and detect falls."
"It's part of Apple's long-in-the-making strategy to give people a distinct reason to buy a wrist gadget that largely does things smartphones already do."
Go deeper: Axios' Ina Fried goes hands on with the new iPhones.
8. AT&T CEO takes steps to compete with Netflix
"AT&T Boss Writes Script for HBO: More Data, More Money ... Randall Stephenson wants to use customer data to help WarnerMedia pick projects, challenge internet giants," write Drew FitzGerald and Shalini Ramachandran for The Wall Street Journal (subscription):
Stephenson told the Journal "the company may shift resources to HBO from other parts of its newly acquired Time Warner business to step up programming investments and use data on its customers' tastes and habits to inform its content bets, part of a plan to compete with streaming giant Netflix."
"He also dismissed the idea that HBO and Netflix are direct competitors, saying Netflix was the Walmart of streaming video services, while HBO was the Tiffany's."
9. CBS cancels second top exec in four days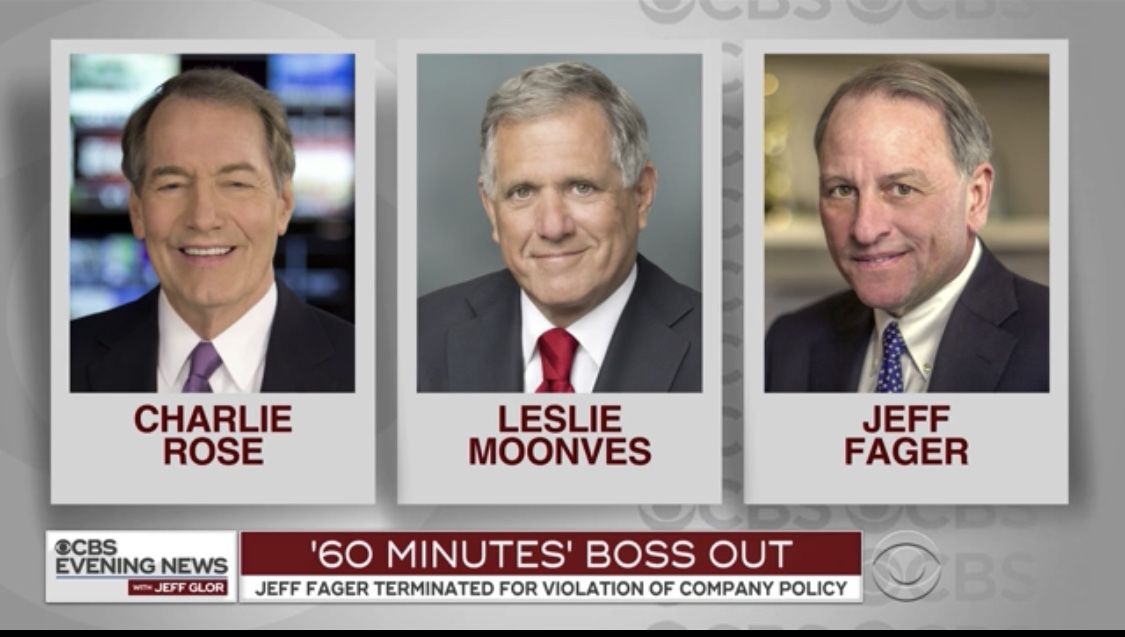 Hours after "60 Minutes" executive producer Jeff Fager was fired yesterday, correspondent Jericka Duncan revealed on the "CBS Evening News" that he had sent her a threatening text when she contacted him for comment on a New Yorker report alleging sexual misconduct, the Hollywood Reporter's Jeremy Barr writes:
Fager texted her: "If you repeat these false accusations without any of your own reporting to back them up, you will be responsible for harming me. Be careful. There are people who lost their jobs trying to harm me and if you pass on these damaging claims without your own reporting to back them up that will become a serious problem."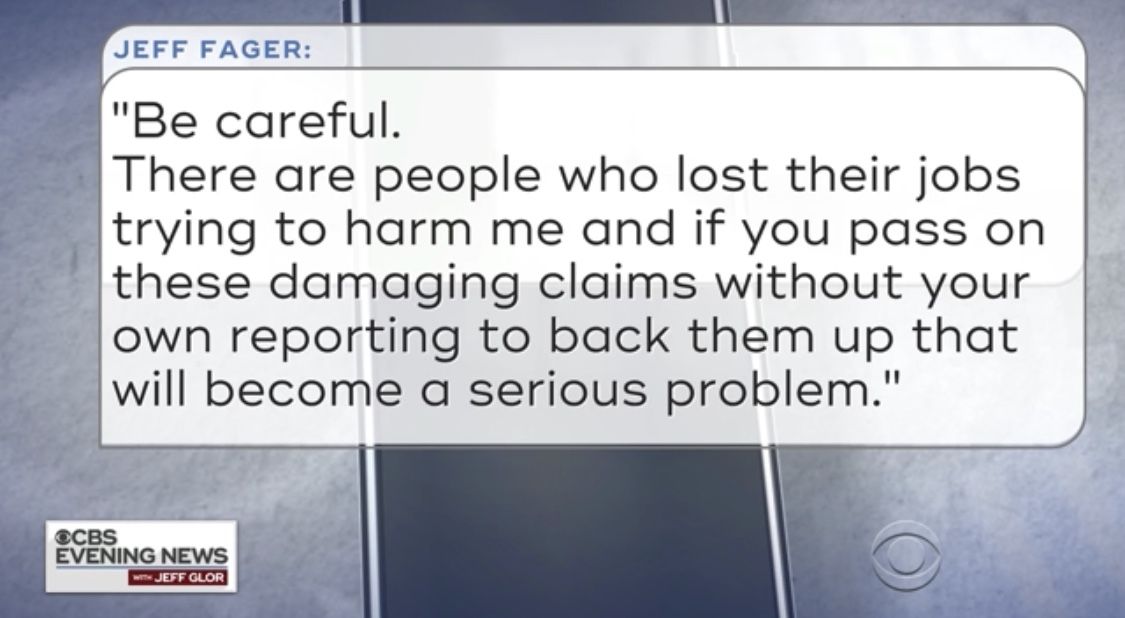 10. 1 🍔 thing
"The Impossible Slider — made entirely from plants — is now being sold at White Castle outlets across the country," reports CBS News.
"Created by California-based Impossible Foods, the slider can be had for $1.99, and it can be consumed by vegans, provided they request an unbuttered bun."
"Topped with smoked cheddar cheese, pickles and onions, the plant-based burger is now available at all 377 White Castle locations in 13 states, according to the company known for its small, square beef sliders."
"The all-natural ingredients include wheat and potato protein, coconut oil, soy sauce and potatoes, as well as soy leghemoglobin, which releases a protein called heme that gives the Impossible slider its bleeding abilities."
Thank you for reading. Be safe, and see you on Axios.com.