Happy Independence Day! Check the top of the Axios STREAM for a surprise, and this message from Axios Editor Nick Johnston: "Still great after 241 years. Axios thanks all those who work to keep it that way."
https://www.axios.com/newsletters/axios-am-c4ab666f-0450-4e34-b2e0-f82c44495dac.html?chunk=0#story0
1 big thing: North Korea's Fourth of July fireworks show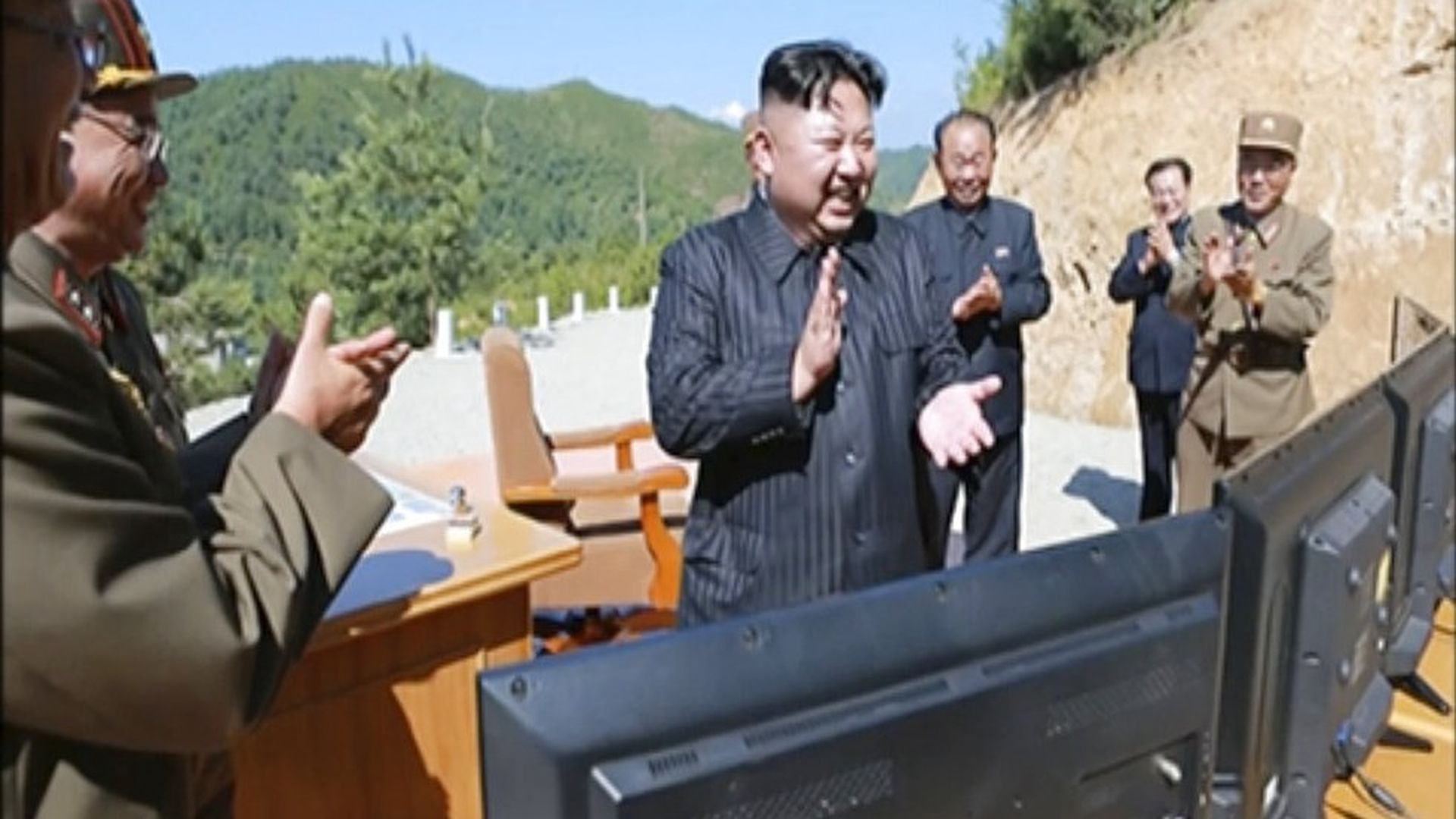 In their final conversations during the transition, Barack Obama issued a stark warning to Donald Trump: North Korea presents the most urgent, alarming, and bedeviling threat you will confront as head of the free world. Today, North Korea showed why: The regime claims to have successfully tested a missile that could carry a nuclear bomb and hit Alaska.
This doesn't mean the United States faces an imminent threat, because intelligence suggests the regime is a ways from getting the technology right to shoot a missile with sufficient distance and nuclear capacity. But this is a huge deal and here's why, from the N.Y. Times:
"The missile looked like the longest-range missile that North Korea had ever tested, and its long flight time was 'more consistent with an ICBM that can target Alaska and perhaps Hawaii,' said Jeffrey Lewis, director of the East Asia Nonproliferation Program at the Middlebury Institute of International Studies."
"'Even if this is a 7,000-km-range missile, a 10,000-km-range missile that can hit New York isn't far off.'"
Trump's tweet: "North Korea has just launched another missile. Does this guy have anything better to do with his life? Hard to believe that South Korea ... and Japan will put up with this much longer. Perhaps China will put a heavy move on North Korea and end this nonsense once and for all!"
What North Korea said, via AP: "[T]he test of an ICBM — the Hwasong-14 — marked the 'final step' in creating a 'confident and powerful nuclear state that can strike anywhere on Earth.'"
Go deeper: Axios Expert Voices charts five courses of action for the U.S. confrontation with North Korea.
https://www.axios.com/newsletters/axios-am-c4ab666f-0450-4e34-b2e0-f82c44495dac.html?chunk=1#story1
Danger rising: The test's path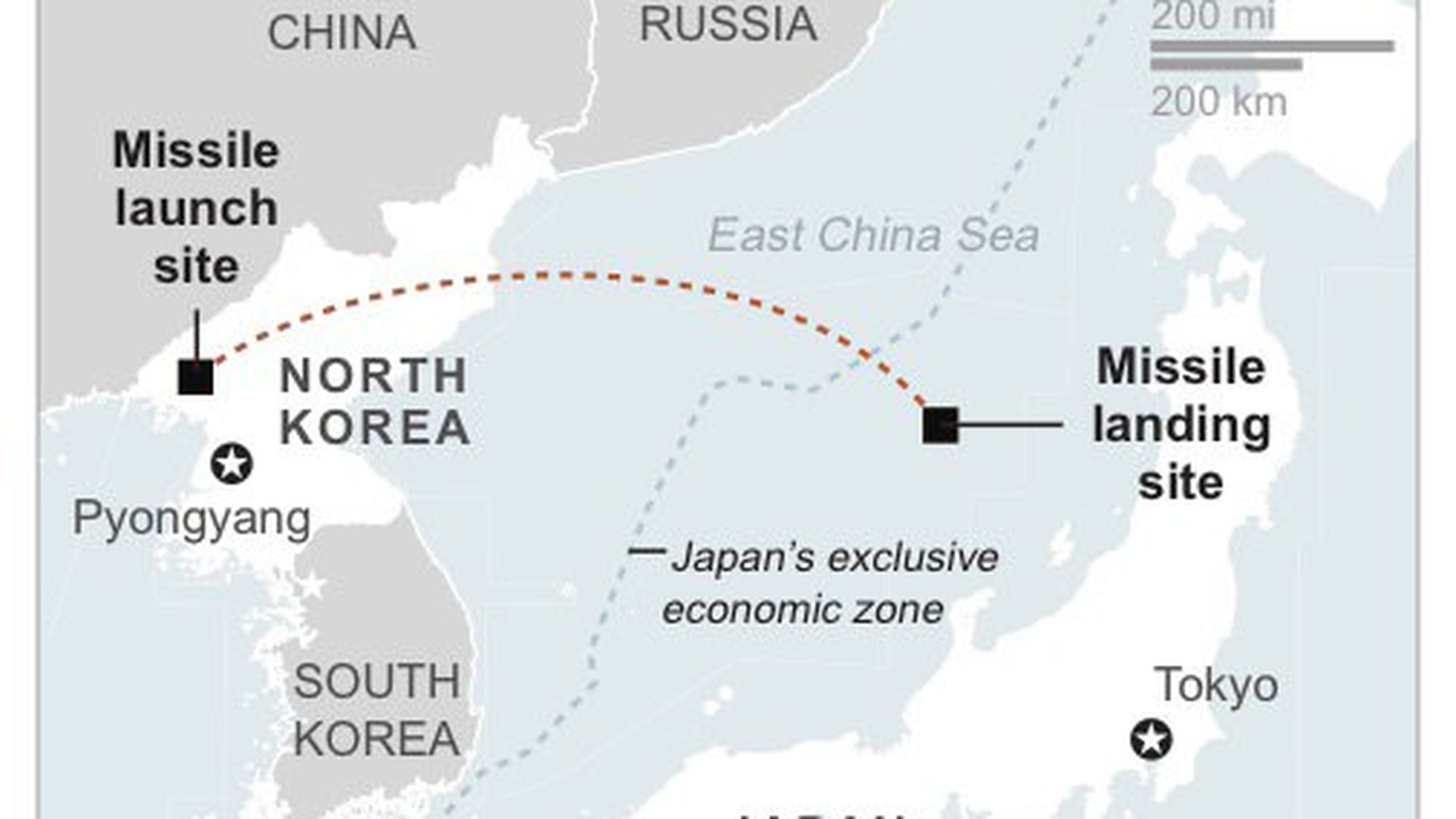 https://www.axios.com/newsletters/axios-am-c4ab666f-0450-4e34-b2e0-f82c44495dac.html?chunk=2#story2
2. Exclusive: Astonishing poll about Trump and media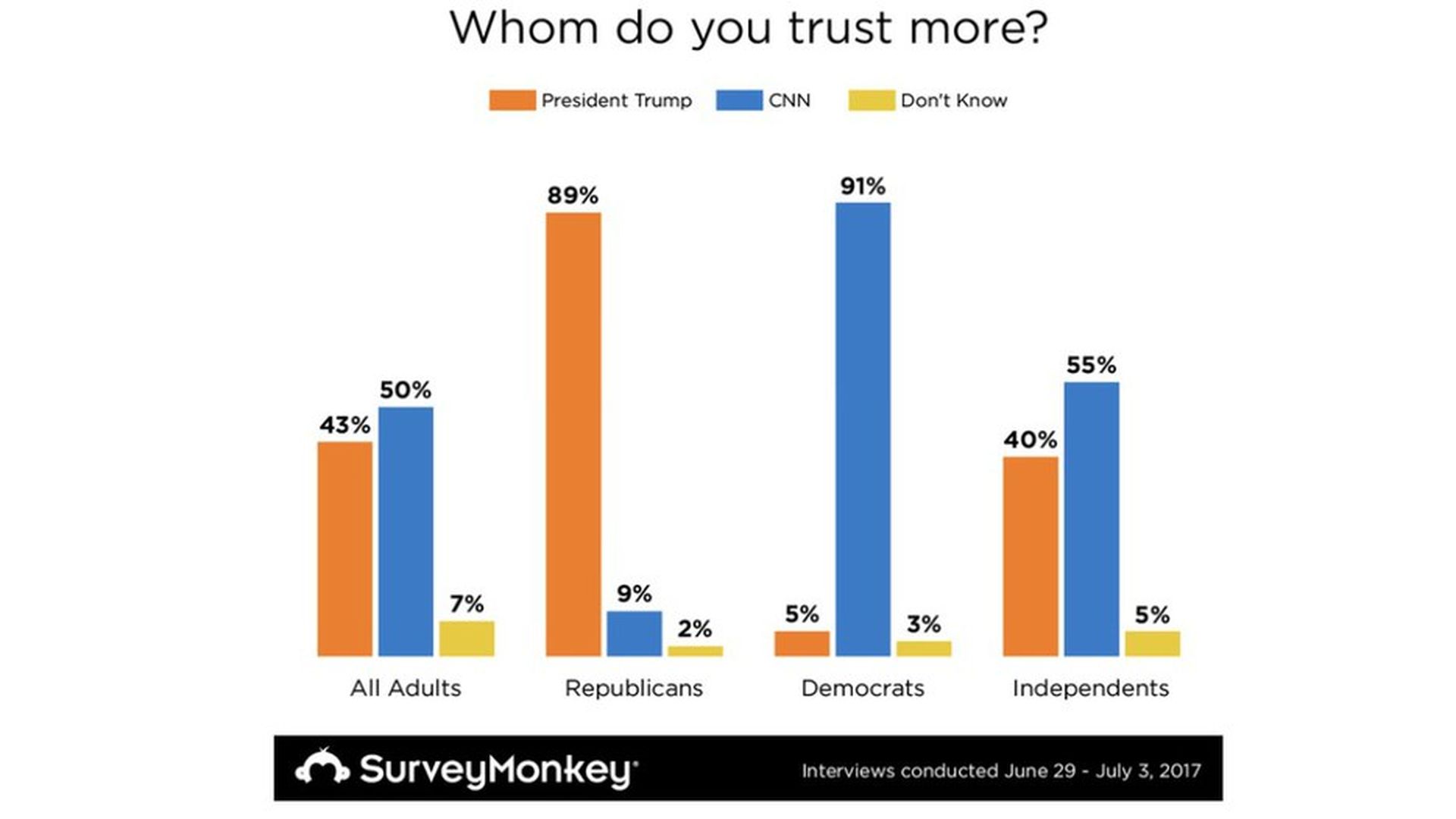 A stark poll by Survey Monkey finds that 89% of Republicans view President Trump as more trustworthy than CNN, and 91% of Democrats think the opposite. Among all adults, trust for CNN is 7 points ahead of Trump. Among independents, CNN wins by 15 points.
Asked whether they trust Trump or the WashPost/NYT more, the newspapers won by 9 points among all adults. Asked about Trump vs. ABC/CBS/NBC, the networks were judged more trustworthy by an 11-point margin. Republicans had a similar disproportionate trust in Trump.
Why it matters, from SurveyMonkey's Jon Cohen: "The fight ... between the White House and major media outlets has made the question of truthfulness just as partisan-tinged as health care or other policies."
The online poll of 4,965 adults, taken June 29 to July 3 (error estimate: +/- 2.5 points), found:
33% of Republicans say they get their news only from Fox.
64% of all adults disapprove of Trump's use of Twitter (89% Dems, 38% Republicans).
Describing his tweets (all adults): undignified 47% ... mean 34% ... entertaining 26% ... presidential 7%.
Jon Cohen, Survey Monkey's SVP, survey research, emails me his takeaways:
"A red flag for Democrats continues to be a perception that Trump is isolating himself from the GOP base with his tweets. Not only do most Republicans approve of his use of Twitter, but asked to describe those tweets, the No. 1 mention among the GOP is 'truthful,' with 'entertaining' in second place."
"[T]he biggest danger for Republicans is that they grow content with firing up the base: Fully three-quarters of pure independents (those that don't lean one way or the other) disapprove of Trump's tweeting, and their top three descriptors for it are 'undignified,' 'mean,' and 'dishonest.'"
https://www.axios.com/newsletters/axios-am-c4ab666f-0450-4e34-b2e0-f82c44495dac.html?chunk=3#story3
3. If you only watch 1 thing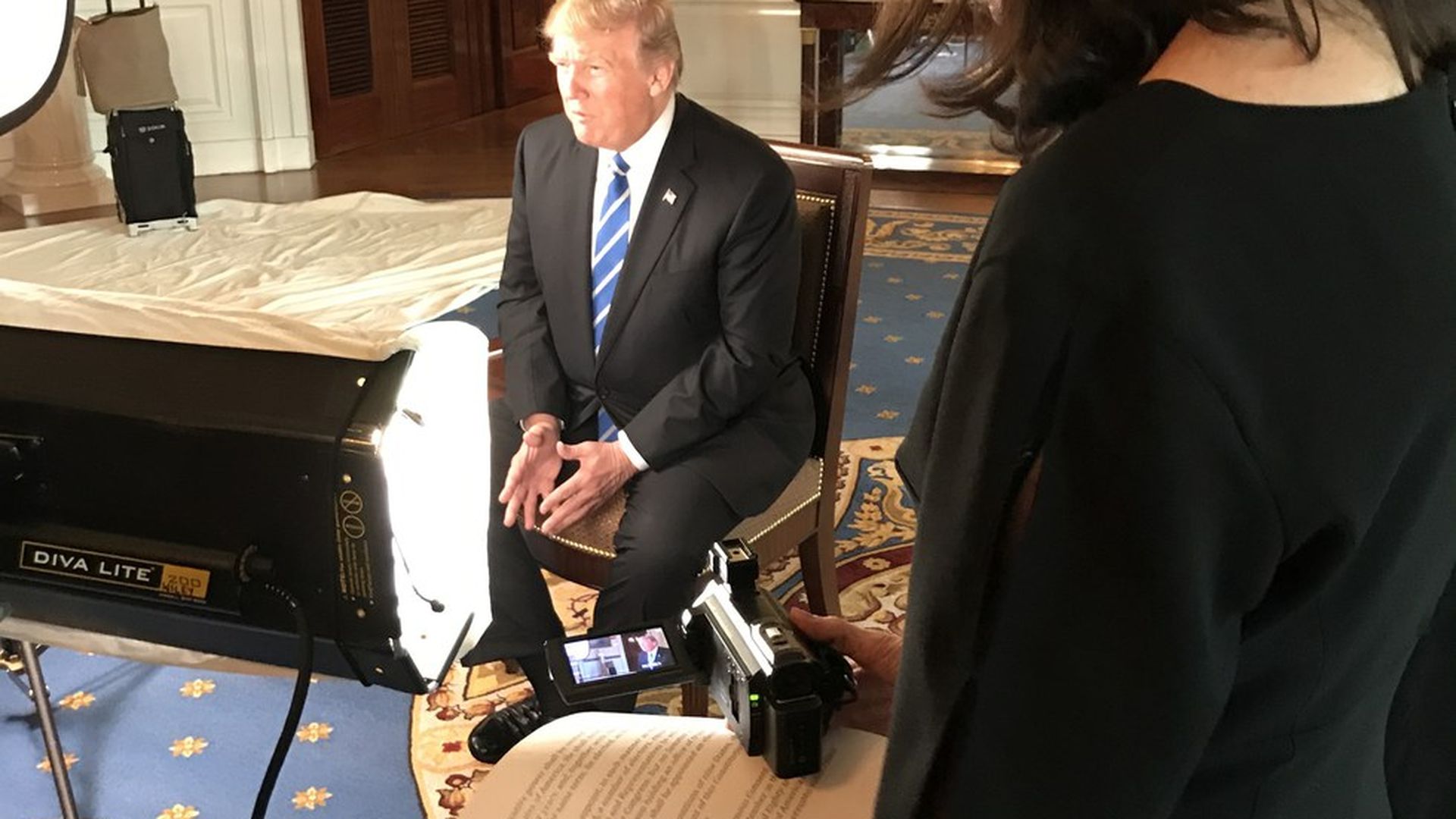 https://www.axios.com/newsletters/axios-am-c4ab666f-0450-4e34-b2e0-f82c44495dac.html?chunk=4#story4
4. Christie's beach week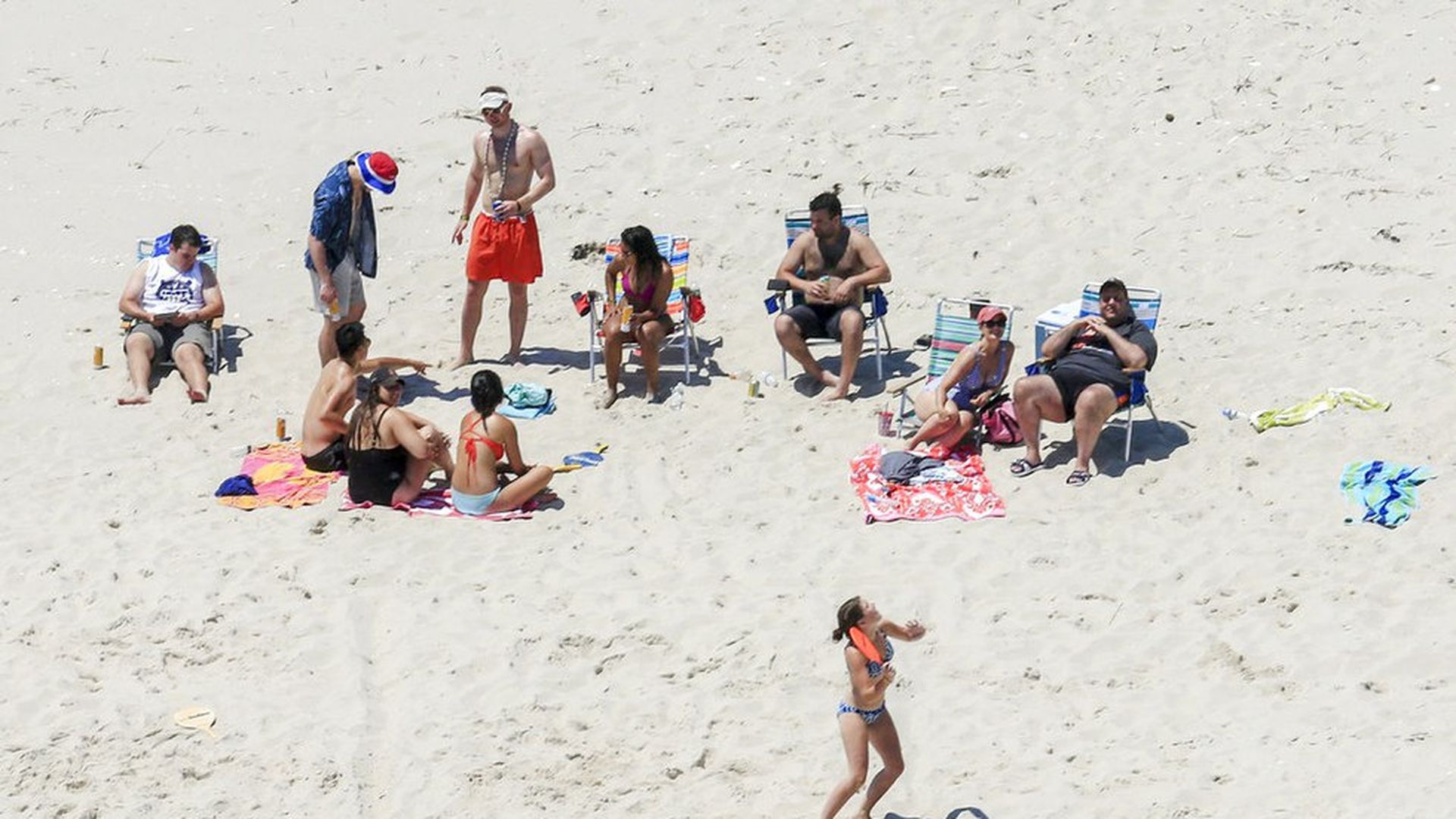 As New Jersey Gov. Chris Christie was scorched and torched online for lounging on a beach that was closed to the public during a state-government shutdown, Edward Snowden, who leaked the trove of N.S.A. documents, tweeted: "Rarely does a photographer capture the politics of an era in one frame."
The shutdown ended when Christie signed a budget deal early this morning, but the pics — and his cavalier, unapologetic reaction — will haunt him permanently:
Montclair State University political science professor Brigid Harrison told AP: "The photos are likely the nails in Christie's political coffin that drive his approval ratings into the single digits."
"After Christie was photographed on the beach, he sarcastically called it a 'great bit of journalism.' His picture was snapped from a plane Sunday by NJ.com at Island Beach State Park, where he and his family had the sun and sand to themselves.
"'I didn't get any sun today,' Christie said at a news conference later in the day in Trenton. Then, when told of the photos, his spokesman told NJ.com he was telling the truth because he was wearing a baseball hat during his 45-minute visit to the beach."
https://www.axios.com/newsletters/axios-am-c4ab666f-0450-4e34-b2e0-f82c44495dac.html?chunk=5#story5
"It wasn't difficult to find him"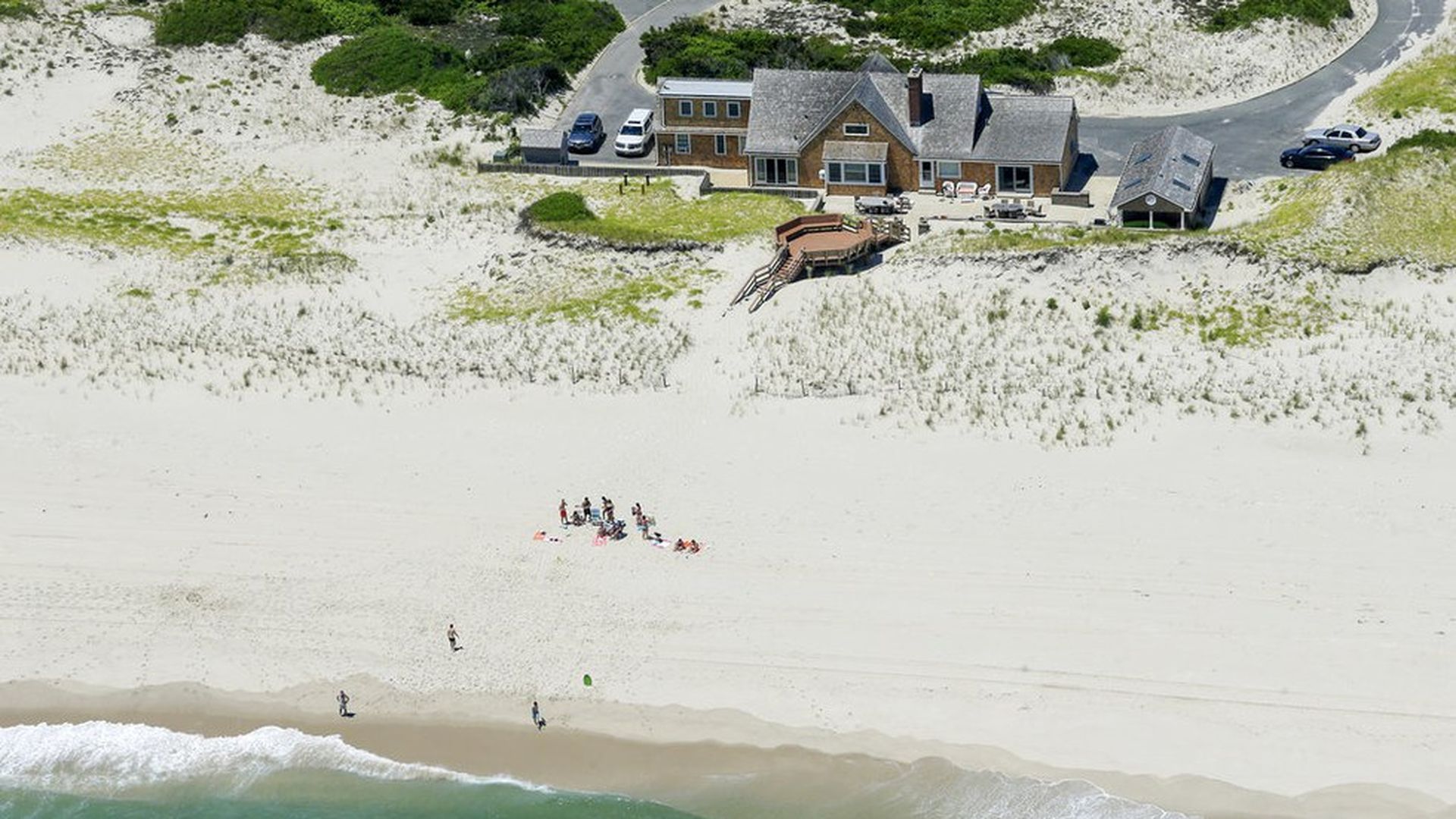 "The plane truth: How we caught Chris Christie sunbathing on a closed beach," by Newark Star-Ledger's Andy Mills: "it wasn't difficult to find him. There Christie was, with family and friends, on a long and empty stretch of beach near the governor's shore residence, nobody else within a country mile."
"NJ Advance Media [part of Star-Ledger parent company] had booked a plane for the Fourth of July. The plan was to fly along the Jersey Shore on the holiday and shoot the crowded beaches, juxtaposed with the empty stretches of sand that were off-limits because of the government shutdown ...
"[W]hen Sunday's weather looked good, and the governor's schedule was open except for an afternoon press briefing in Trenton, I wondered, 'What are the chances ...?'"
N.Y. Times Quote of the Day ... Andy Mills, Star-Ledger photog: "As we came back up, I'm looking, I'm like, 'that's him,' there's no doubt in my mind that's him."
https://www.axios.com/newsletters/axios-am-c4ab666f-0450-4e34-b2e0-f82c44495dac.html?chunk=6#story6
5. Trump reins in tariff temptation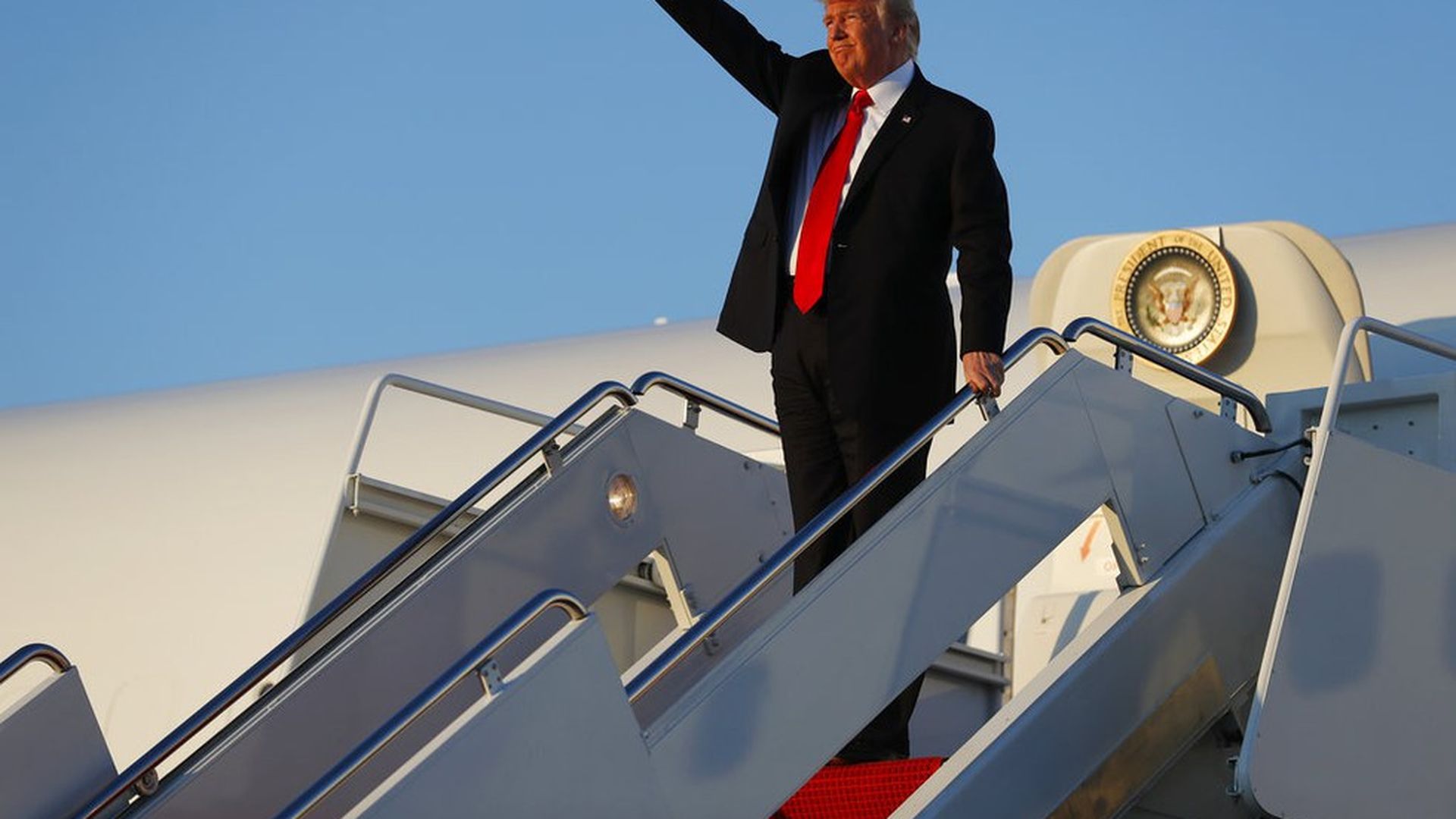 President Trump, who has expressed enthusiasm behind closed doors for harsh trade tariffs aimed at China, is headed — for now — toward a more moderate course.
Trump originally favored a hard line, but was told in a heated meeting that most of his staff and Cabinet were opposed. Economic adviser Gary Cohn and Treasury Secretary Steve Mnuchin argued privately that tough tariffs were bad economics at a time when the market and job rates are strong.
Trump left staff with the impression he would proceed with tariffs, but has tempered his views amid the internal pressure.
Before heading off to Europe tomorrow on the second international trip of his presidency, Trump tweeted: "Really great numbers on jobs & the economy! Things are starting to kick in now, and we have just begun! Don't like steel & aluminum dumping!"
The backstory: Indeed, steel and aluminum have been on Trump's mind for months. But it turns out that the U.S. imports little steel from China, and most of the steel we import isn't dumped (sold below cost).
The players: The most muscular internal enthusiasm for across-the-board tariffs comes from Steve Bannon and trade-policy director Peter Navarro. Commerce Secretary Wilbur Ross, a longtime friend of the president's, is seen as sharing Bannon's view but is cooler to outright tariffs.
The likely solution: With the caveat that Trump can always make unexpected decisions, the administration is headed toward a more tailored approach that targets China and countries through which it trans-ships steel — Vietnam, for example. That could include possible tariffs, based on unfair trade practices, like dumping.
What's next: The U.S. will need help from other countries to deal with China. A White House readout of a Trump call yesterday with German Chancellor Angela Merkel, ahead of this week's G-20 summit in Hamburg, said they discussed "global steel overcapacity" — a.k.a., the problem of Chinese dumping on the worldwide market.
Be smart: Read that as a signal that Trump plans a G-20 discussion of more collective action.
https://www.axios.com/newsletters/axios-am-c4ab666f-0450-4e34-b2e0-f82c44495dac.html?chunk=7#story7
6. 1 ironic thing: Injured bald eagle found in capital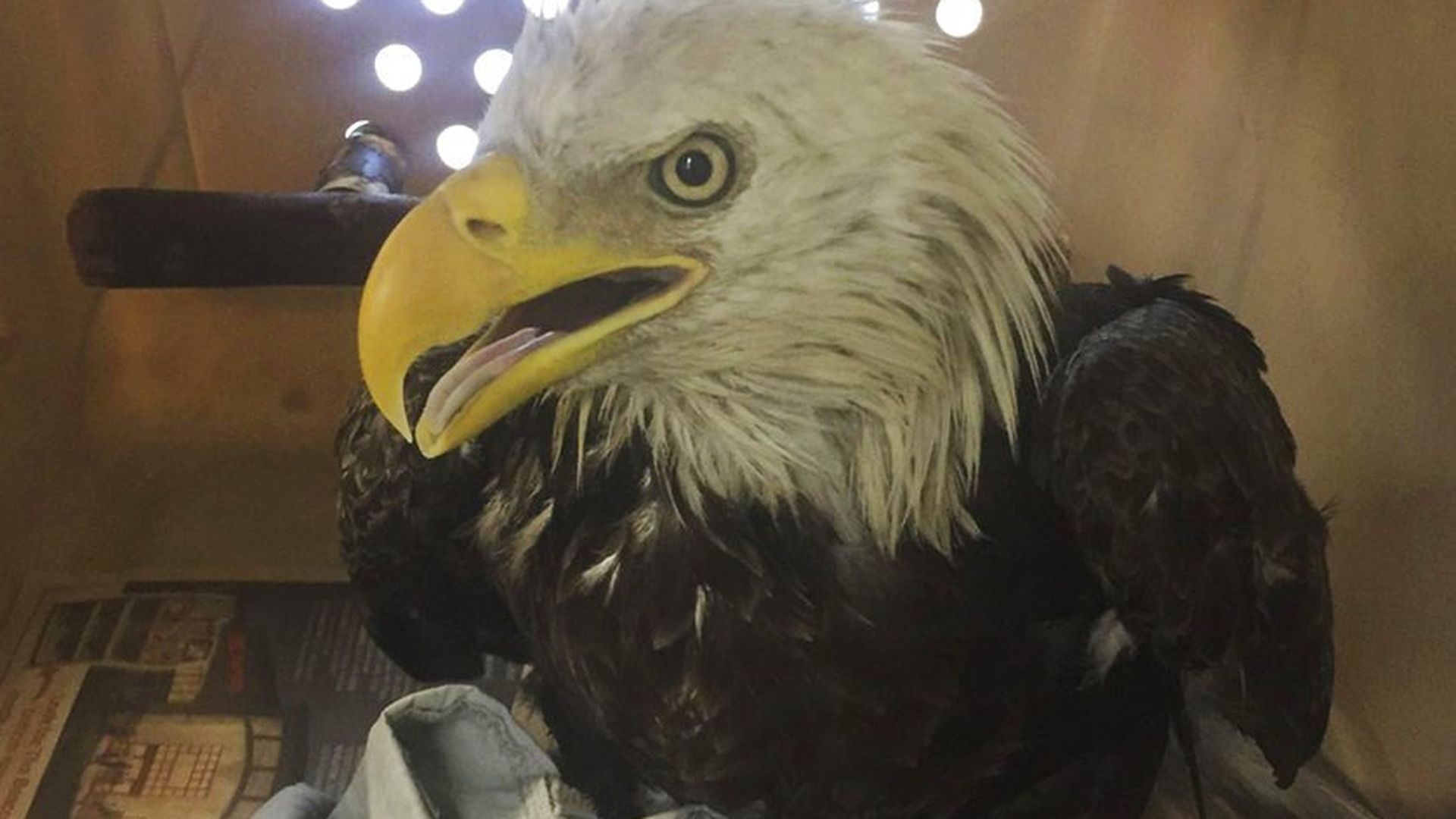 WashPost Metro p. 2, "City helps American icon in distress," by Rachel Chason:
"An injured bald eagle in the District — likely Liberty or Justice, who have made their home at the D.C. police academy in Southwest for more than a decade — was treated at City Wildlife on Monday after being found Saturday following a thunderstorm. Based on its weight and talon size, the injured bird is likely Justice, the male of the beloved pair ...
"The eagle was found around 4:45 p.m. Saturday, following intense rain that came with an afternoon thunderstorm. It will be taken to a center in Delaware for further examination and a full X-ray and returned to the District once it has been cleared."