Happy Friday (one of the last of summer)!
1 big thing ... Trump's favorite powers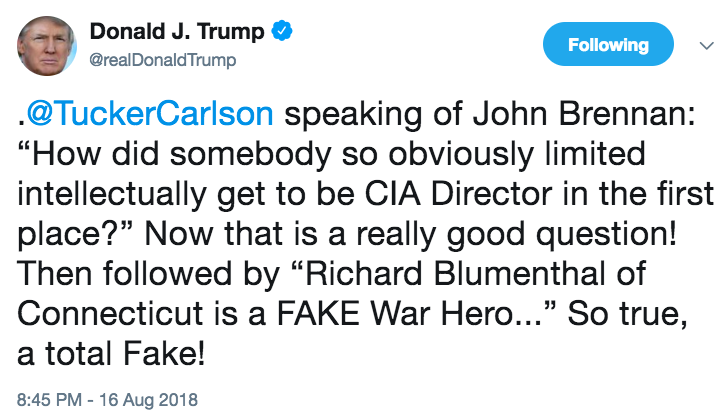 As President Trump has settled into Year 2 of his presidency, he has become especially enamored with powers he can exercise — just like back at the Trump Organization — without the approval or even consultation of anyone else.
Four sources close to Trump tell Jonathan Swan that the revocation of former CIA Director John Brennan's clearance belongs in the same category as the president's love of the pardon power and the signing of executive orders:
It's a power that is uniquely and solely his, and matches his idea of how the presidency ought to be: pure power and instant gratification.
"What he enjoys most about this job is finding things he has absolute power over," said one source who's worked closely with Trump. "He got a kick out of pardons, that he could pardon anybody he wants and people would come to him to court him and beg him."
Now — after Sen. Rand Paul (R-Ky.) pointed out to Trump that he could revoke security clearances from former senior officials who were attacking him — he is clearly relishing the unilateral power:
For the longest time, according to sources with direct knowledge of the president's thinking, Trump did not get involved in clearance issues, whatsoever.
He "really wanted to stay out of it, not just for Jared and Ivanka but [for] others," one source with direct knowledge of the process said.
Former White House aide Seb Gorka "appealed to him personally several times [to get his permanent security clearance] and he never acted. And he loved Gorka!"
Another source close to Trump said: "I don't believe Trump is inclined to do anything that erodes separation of powers — at least, nothing that exceeds the historical rate at which executive power has expanded."
"But if there's a power he's been given, you can bet every penny you own that he's going to use it — and perhaps use it in new ways or with greater frequency than ever before."
"I've never heard him express anger that he was constitutionally constrained from doing something. But he's definitely biased toward action, so he's going to try and have to be told otherwise. For example, look no further than telling Native American tribes to 'just do it.'"
Reality check: The White House has provided no evidence that Brennan is a threat to national security.
West Wing aides have no evidence he leaked classified information; if they did, they would've produced it.
This was a purely political decision. And the explanation for the delay in announcing the decision — Trump told the Wall Street Journal he was prepared to yank Brennan's clearance last week but it was too "hectic" — is odd, given that he was on vacation at his New Jersey golf club.
Be smart: The narrative that Trump is doing this to silence Brennan — as the former CIA director suggested in his N.Y. Times Op-Ed — is absurd.
Bloomberg's Eli Lake nails the reality when he writes that far from wanting to silence Brennan, Trump is clearly trying to elevate him as his foil.
Lake notes that Trump "wants to make Brennan the face of the so-called resistance."
"This is the Trump playbook," Lake continues. "Why do you think he keeps tweeting about Maxine Waters? He is a man who approaches politics like professional wrestling, happy to play the villain if it energizes his base. And for Trump, Brennan is a perfect adversary."
The takeway: Trump always needs a villain to run against and he and his media allies, like Fox's Sean Hannity, are trying to brand Brennan as the sinister face of the "Deep State" that they claim is out to get Trump.
2. Former security leaders blast Trump
Dr. Robert Gates — who served eight presidents, including stints as CIA director, and later as Defense Secretary for Presidents George W. Bush and Barack Obama — just added his name to a stunning list of former intelligence officials who signed a letter criticizing the Brennan slap as "ill-considered and unprecedented":
"Decisions on security clearances should be based on national security concerns and not political views."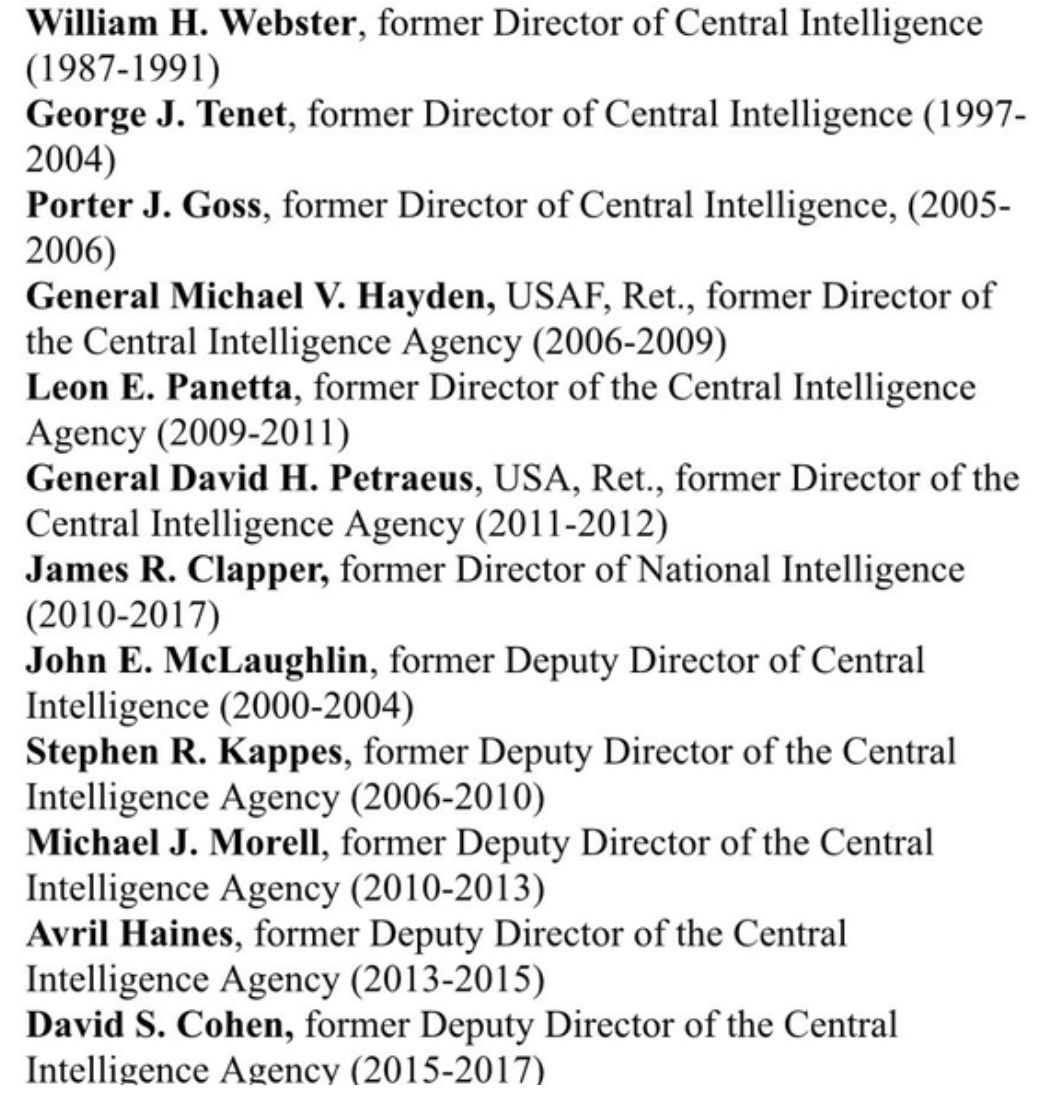 The conversation ... Jeremy Bash, NBC national security analyst and former chief of staff at the CIA and Pentagon, tells me:
"My concern this morning is that Trump will strip the clearances of Bob Mueller and the investigative team. (They obviously need access to classified information to conduct the mother-of-all counterintelligence investigations.)"
"It's critical that Congress protect the Mueller investigation now by passing a law that makes it impossible for Trump to restrict the Special Counsel's access to classified information."
P.S. N.Y. Times Quotation of the Day ... Mary McCord, who helped run the Justice Department's national security division until she left last year:
"The message he's sending is: Don't cross me ... Career national security professionals are good at blocking out the noise of what's in the news, but it's harder to ignore when it's the president attacking you."
3. An army of troll-fighters tackles fake news ahead of midterms
A surge of nefarious activity online has created new businesses, research disciplines and newsroom beats focused on studying and combating internet propaganda, Axios' Sara Fischer reports:
Why it matters: Americans were mostly caught flat-footed by the sophistication of state-sponsored and fringe misinformation attacks leading up to the 2016 election.
Now, a variety of groups — from academics to journalists — are mobilizing to try to stay ahead of it.
Every expert Axios has spoken to about fighting misinformation agrees that no one institution has enough visibility to piece together a full picture of the underlying campaigns perpetuated by bad actors.
The only way to stay on top of the threat is to increase the attention and resources being spent on learning about online fake news across a variety of sectors.
The players:
Nonprofits: One leader in the field is the Digital Forensic Research Lab within The Atlantic Council, which has been given access to data from platforms, including Facebook, to help study the campaigns.
For-profits: Businesses have also begun to fight misinformation and vet content online. Storyful, a social media intelligence company bought by News Corp in 2013, aims to find and address misinformation campaigns in real time.
News and advertising industry: The advertising industry has been particularly vigilant about weeding out fake news and misinformation because brands are more wary of placing ads next to untrustworthy content.
Journalists: After the 2016 election, dozens of newsrooms assigned journalists to beats covering misinformation and fake news.
4. Respect for the Queen of Soul, age 76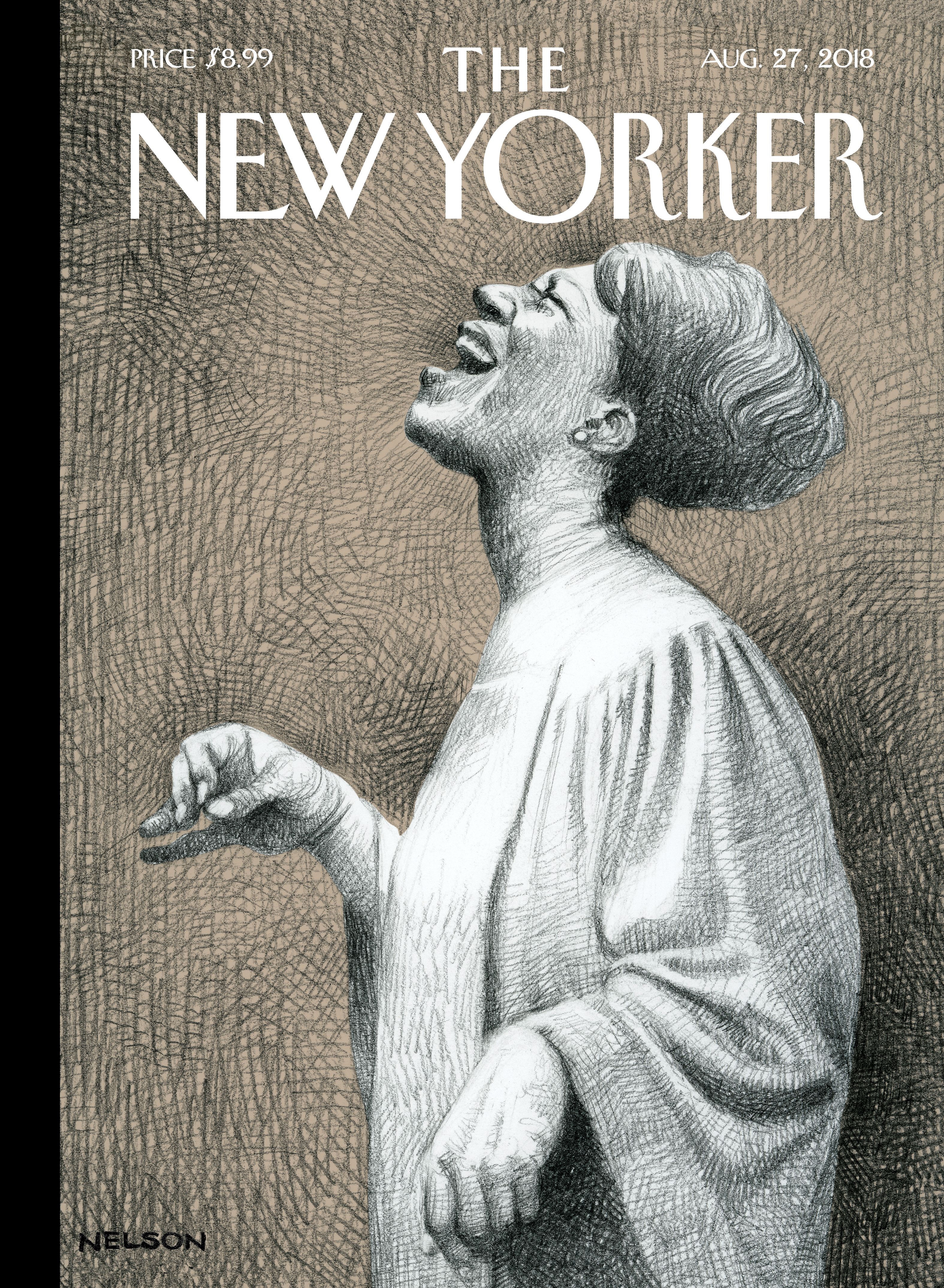 "The Queen of Soul," by Kadir Nelson / Courtesy The New Yorker
"Aretha Franklin never saw herself as a feminist heroine. That, she quipped, was Gloria Steinem's role. But she leaves a legacy of indelible anthems that resonated deeply with women by celebrating their strength and individuality — and demanding, well, just a little respect," AP's Jocelyn Noveck writes:
"The women's movement was just getting going in 1967 when Franklin took on Otis Redding's 'Respect,' which soon became known as an anthem both for civil rights and for feminism."
Why it matters: "Franklin changed the song's meaning, radically, just by singing it in her own, inimitable voice. She may not have intended it to be a feminist anthem, but she surely knew how it would resonate."
"Instead of a man asking for his 'propers' when he got home, here a woman was asking for — no, requiring — that same respect, from her man and in a broader sense, from society."
New Yorker Editor David Remnick:
"Aretha Franklin's voice was a pure, painful, and unforgettable expression of American history and American feeling, the collective experience of black Americans and her own life."
"If you want a good cry, you shouldn't miss Franklin singing ["(You Make Me Feel Like) A Natural Woman"] at the Kennedy Center Honors [in 2015, at age 73]— an Obama-era moment, though Obama could hardly claim center stage when the Woman in Mink sat down to the piano. She's nearing the end, and yet she hits the notes of her youth." (YouTube)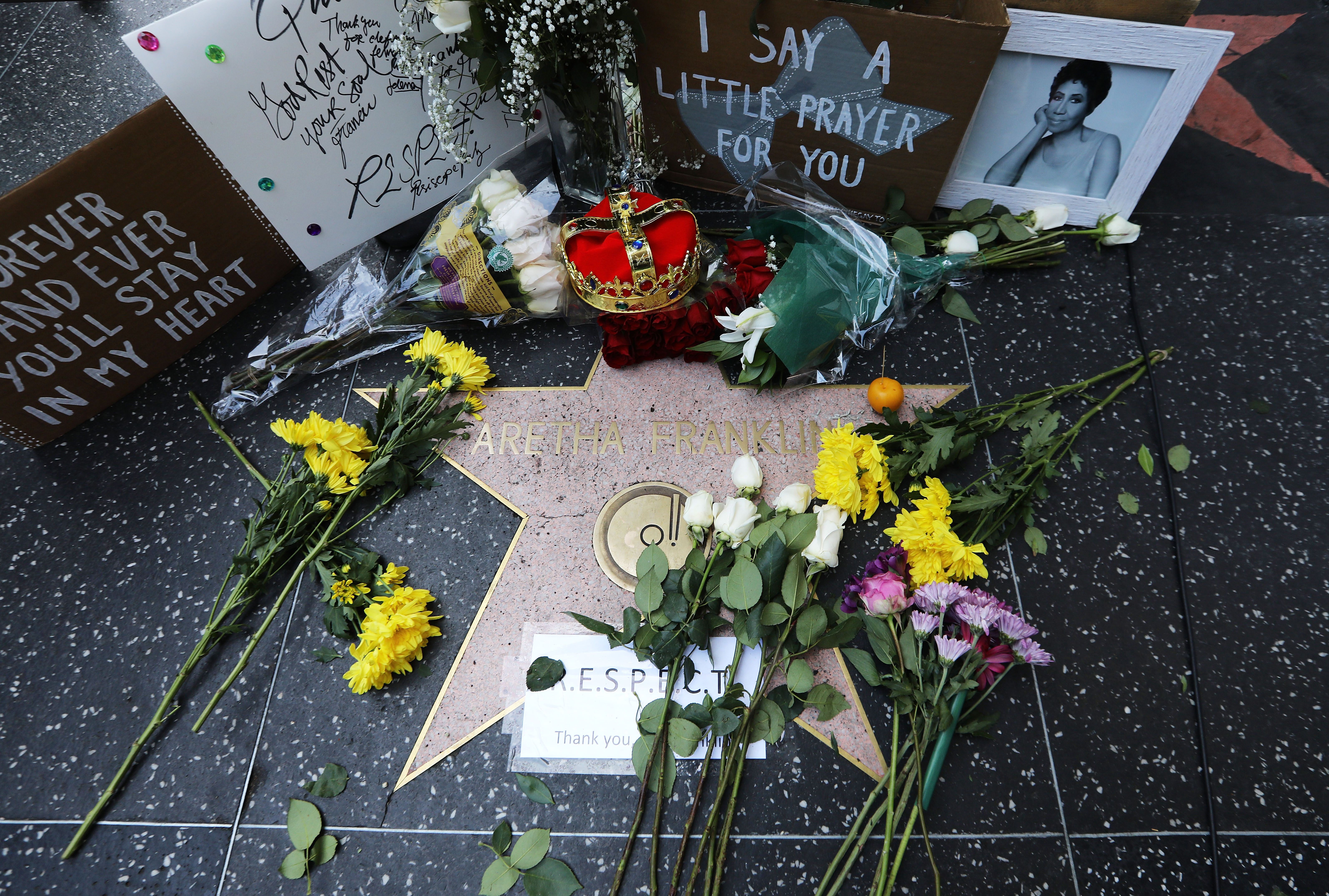 Aretha Franklin's star on the Hollywood Walk of Fame (Mario Tama/Getty Images)
5. Musk's "excruciating" year
"Elon Musk was at home in Los Angeles, struggling to maintain his composure. 'This past year has been the most difficult and painful year of my career,' he said. 'It was excruciating,'" the N.Y. Times' David Gelles, James B. Stewart, Jessica Silver-Greenberg and Kate Kelly write:
"At multiple points in an hourlong interview with The New York Times, he choked up, noting that he nearly missed his brother's wedding this summer and spent his birthday holed up in Tesla's offices as the company raced to meet elusive production targets on a crucial new model."
"Asked if the exhaustion was taking a toll on his physical health, Mr. Musk answered: 'It's not been great, actually. I've had friends come by who are really concerned.'"
Why it matters: "For two decades, Mr. Musk has been one of Silicon Valley's most brash and ambitious entrepreneurs, helping to found several influential technology companies. He has often carried himself with bravado, dismissing critics and relishing the spotlight that has come with his success and fortune."
"But in the interview, he demonstrated an extraordinary level of self-reflection and vulnerability, acknowledging that his myriad executive responsibilities are taking a steep personal toll."
6. Number of the day
N.Y. Times' Maggie Haberman and Ken Vogel:
Omarosa's tapes of "private conversations with Mr. Trump and other officials connected to him have rattled the White House in a way that few things other than the special counsel investigation ... have."
"Trump's aides have been concerned that they will make appearances on other tapes, of which Ms. Manigault Newman is believed to have as many as 200."
7. The "enemy" bites back
"President Trump lashed out ... at The Boston Globe and renewed his attacks on the media after more than 400 newspapers published editorials defending the role of the free press," the Boston Globe reports:
"The Senate ... expressed support for the media, [unanimously] adopting a resolution ... that affirmed the press 'is not the enemy of the people.'"
"[N]ewspapers — large and small, in areas rural and urban, liberal and conservative — offered ... defenses of the press."
"The Los Angeles Times wrote that it decided not to join other newspapers in publishing its own editorial because it did not want to 'leave the impression that we take our lead from others, or that we engage in groupthink.'"
8. Next missions for military women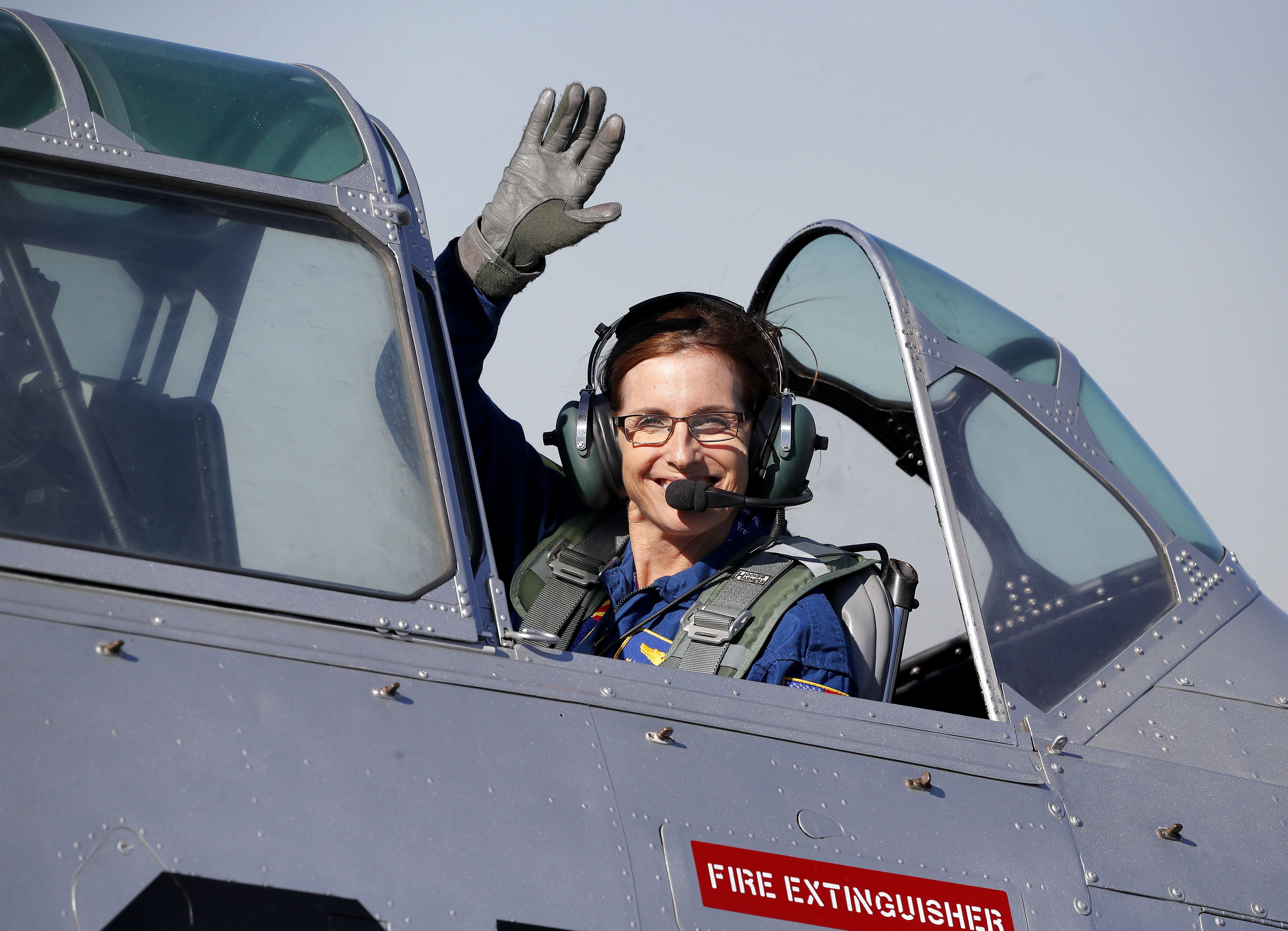 Rep. Martha McSally (R-Ariz.), running for Senate, leaves in a T-6 World War II plane after speaking at a rally in Phoenix. (Matt York/AP)
Women military veterans are among the record number of female candidates running for office, AP's Laurie Kellman and Bill Barrow report:
In Congress, veterans account for just 1 in 5 lawmakers. Four of the 535 members of Congress are female military veterans.
"Most of the candidates are Democrats and many are mothers. Some have retired and are looking for other ways to serve."
"The female veterans claim expertise in national security and veterans issues, with a track record of thriving in institutions dominated by men."
P.S. Female candidates lag behind men in campaign cash, the WashPost's Michelle Ye Hee Lee and Anu Narayanswamy report:
"Men running for the House had collected almost 17 percent more on average than their female counterparts by the end of June, The Post found in [an] examination of candidates who [raised] at least $50,000."
"One group of female candidates who outraised their male counterparts: Democratic women seeking office in districts that lean left — a sign of the enthusiasm in the base to support women this year. In those districts, women collected an average of $97,000 more than men."
9. Vanity Fair's New Establishment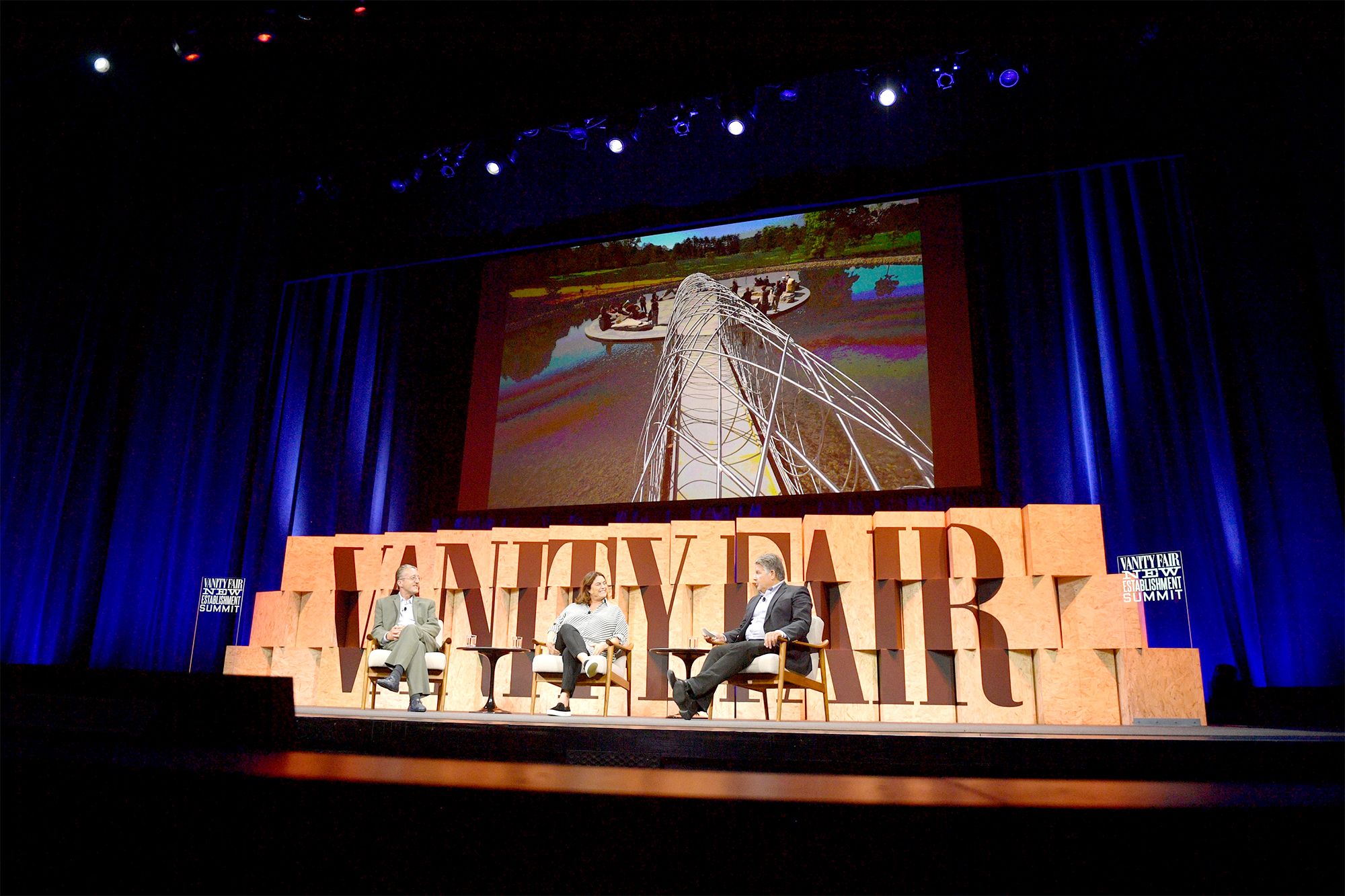 Last year's New Establishment Summit (Matt Winkelmeyer/Getty Images)
Driving the conversation ... Vanity Fair editor Radhika Jones announced speakers for the fifth Vanity Fair New Establishment Summit, in Beverly Hills on Oct. 8–10, including:
Chase Carey, chairman and C.E.O., Formula 1
Bob Iger, chairman and C.E.O., the Walt Disney Company
Quincy Jones, musician and humanitarian
Rashida Jones, actor and producer
Dara Khosrowshahi, C.E.O., Uber
Monica Lewinsky, contributing editor, Vanity Fair
Palmer Luckey, founder, Anduril
Alanis Morissette, singer, songwriter, and musician
David Solomon, president and C.O.O., Goldman Sachs
John Stankey, C.E.O., WarnerMedia
A. G. Sulzberger, publisher, The New York Times
Arlan Hamilton, founder and managing partner, Backstage Capital
Audrey Gelman, C.E.O. and co-founder, the Wing
10. 1 fun thing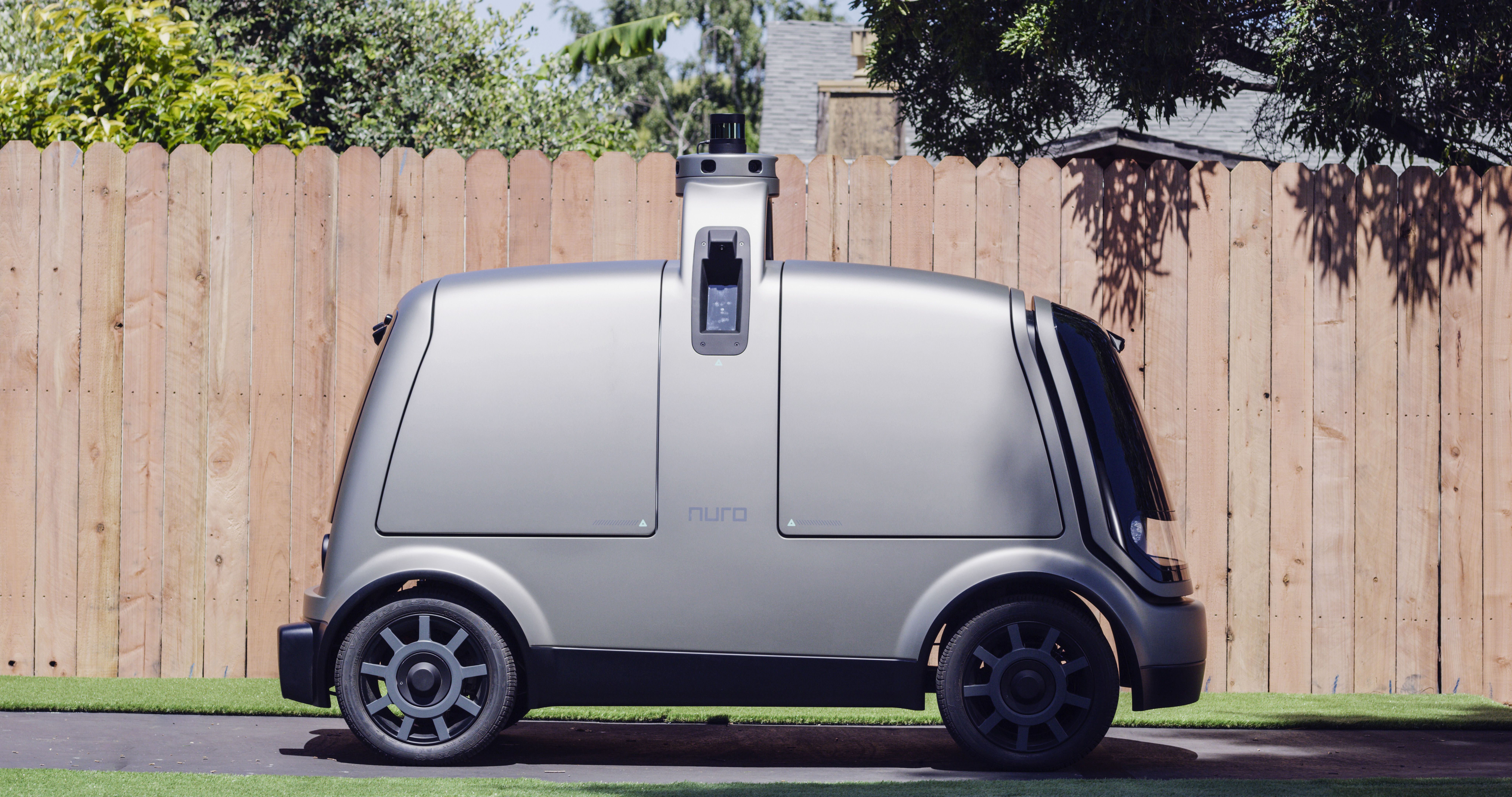 Kroger via AP
This fall in Scottsdale, Ariz., Kroger will begin testing grocery deliveries with a completely autonomous vehicle, called an R1, with no human aboard, per AP.
Thanks for reading. See you all weekend on Axios.com.