August 19, 2019
😎 Good Monday morning! Today's Smart Brevity count: 1,280 words ... ~ 5 minutes.
Does your workout partner get Axios AM and PM? Invite 'em to sign up!
1 big thing: CEOs, America's new politicians
New: The Business Roundtable today made a small, symbolic but significant move: 181 of the nation's top CEOs agreed that driving shareholder value is no longer their sole business objective, Axios CEO Jim VandeHei writes. 
Why this matters: They expanded their mission beyond mere wealth creation to include everything from taking care of employees to helping their communities.
This shift, spearheaded by BRT Chairman and JPMorgan Chase CEO Jamie Dimon, reflects the growing pressure from employees, social media and customers to do more than increase stock prices. 
The big picture ... Truth is, even the most press-shy, introverted CEOs need to be de facto politicians, thanks to several unambiguous social trends: 
Millennial employees demand their employers stand for something beyond profit. 
It is getting harder to recruit and retain talent, especially tech talent, if profit is the only objective. 
A rising number of consumers make purchasing decisions based on a company's social purpose. 
The media applies a lot more pressure on CEOs to take positions on political topics, such as race and immigration. 
Every CEO/company is vulnerable to split-second, social media uprisings. Undefined CEOs and companies find it impossible to push back. 
Watch for: Mischievous shareholders could use this BRT document to accuse CEOs of worrying about things beyond increasing the value of their shares, a fiduciary responsibility.
I hear several general counsels cringed — and protested — when they saw this document. 
Interesting historical note: A half decade ago, Steven Pearlstein, who won a Pulitzer for his WashPost columns on the economy, partly blamed the BRT's focus on shareholder value alone for the corruption of capitalism.
Tuck away … The BRT members that didn't sign the new document: Alcoa, Blackstone, GE, Kaiser Permanente, NextEra, Parker Hannifin and State Farm.
Go deeper: Read my former boss, Alan Murray, who was first to report the new BRT document this morning in Fortune.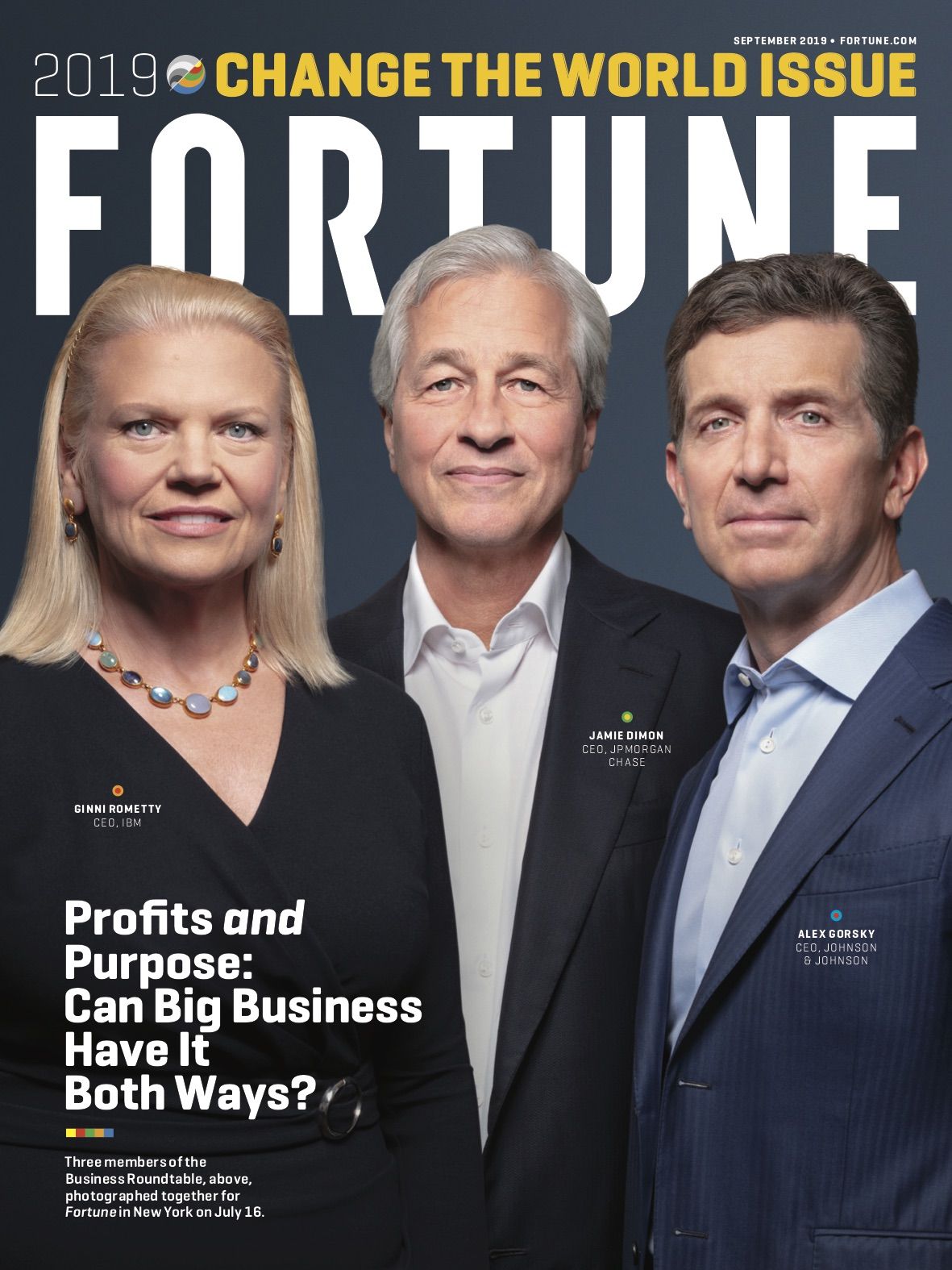 2. Issues haunting CEOs during Trump era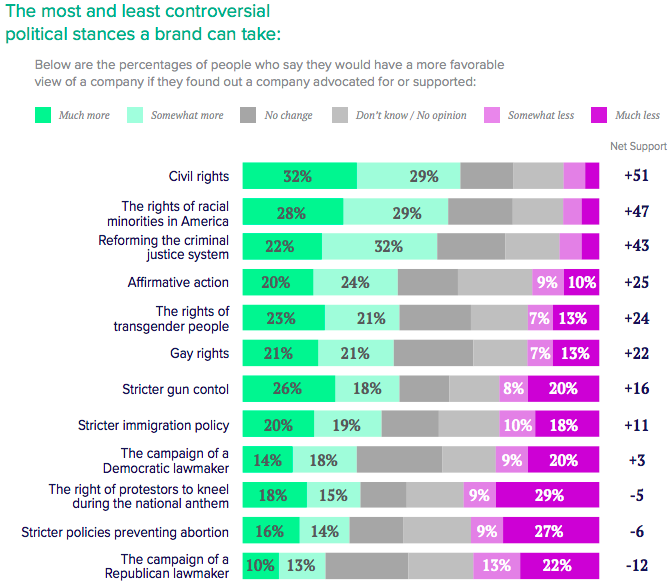 Swelling employee protests and consumer boycotts have CEOs at large corporations spooked over how and when to respond to hot-button issues during the Trump administration, Axios' Courtenay Brown and Sara Fischer write.
Why it matters: With trust in government at a record low, people are looking to powerful businesses to shape the conversation around topics of national importance — and chief executives are torn over how to proceed without offending customers or shareholders.
By the numbers: Guns, abortion, immigration and nationalism are among the most controversial issues for companies to take a stand on, according to a Morning Consult poll, "Corporate Social Responsibility in the Trump Era."
It's less controversial for brands to take a stand on civil rights, racial equality, criminal justice reform, affirmative action and LGBTQ rights, the poll found.
Brands with the best reputations among consumers are ones that stand for issues, regardless of whether those issues are considered liberal or progressive, according to an Axios/Harris 100 poll in March.
Between the lines: Younger, liberal Americans are more likely to want corporations to get involved.
That's why brands like Nike that cater to younger, more diverse customers have chosen to take strong stands on social issues.
3. No, massive companies won't pull out of China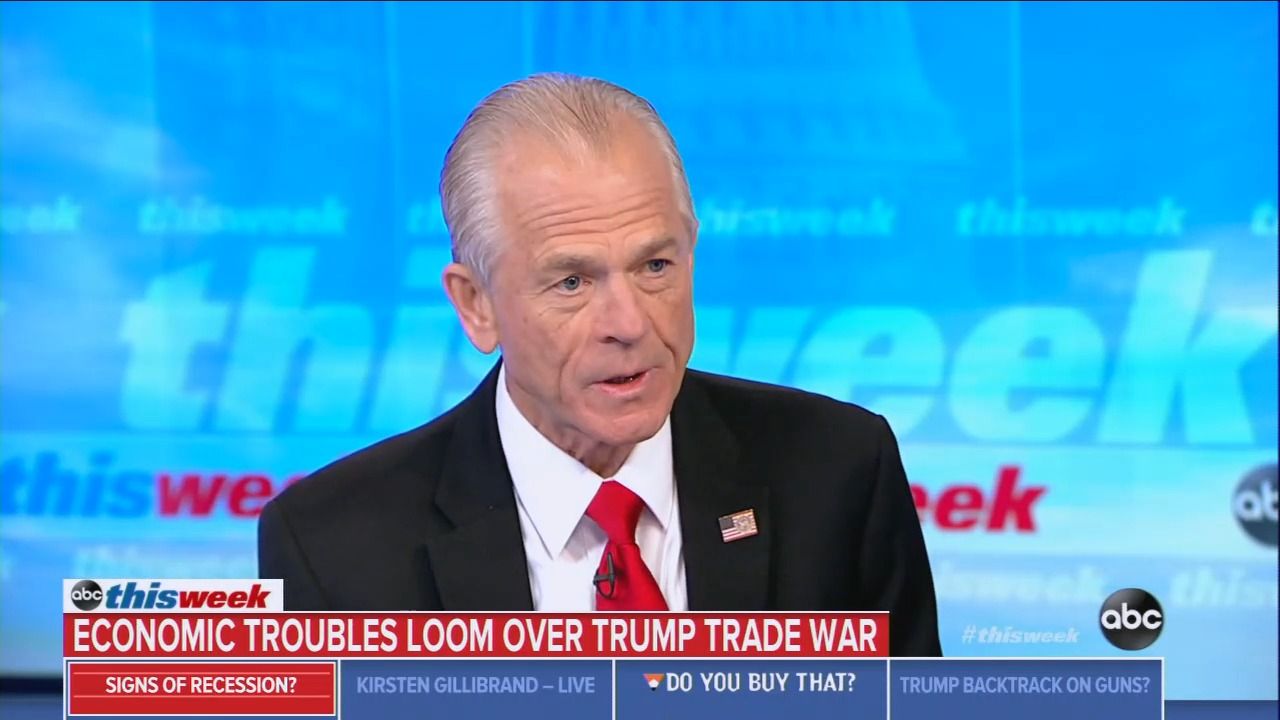 A top executive of a U.S.-based multinational is pushing back hotly against a White House official's assertion that companies are preparing to pull production out of China as part of President Trump's squeeze there.
On ABC's "This Week," White House trade adviser Peter Navarro said that during an Oval Office meeting with a group of executives:
"We heard from these business leaders: ... 'Just give us some time to December 15th. And, by the way, we are taking all of our sourcing production facilities out of China, and we will continue to do that.'"
But a source at a major U.S.-based company with a supply chain in China tells Axios:
"This is completely made up. ... The supply chains companies of all stripes have built up in China took decades to create. No one in their right mind is going to show up and say they're taking 'all' of their supply chains out of China simply to please DJT."
A former administration official explains: "You can't site and build factories, train workers, etc., on a dime. And the investments required are enormous, so companies usually wait for certainty in conditions before taking such big steps."
4. Pic du jour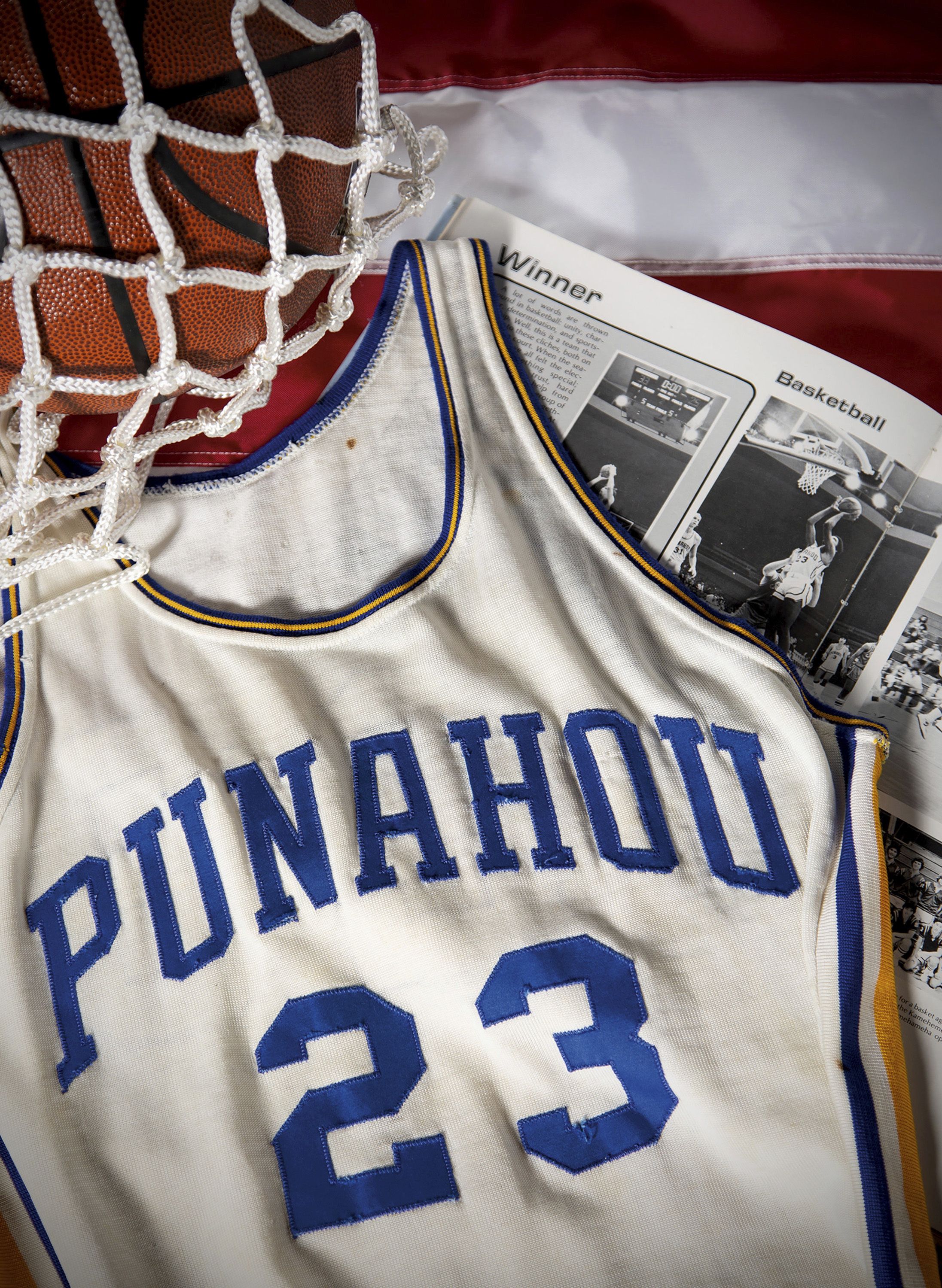 A basketball jersey believed to have been worn by former President Obama at a Honolulu prep school was auctioned for $120,000 in Dallas this weekend, AP reports.
The jersey was found by Peter Noble, 55, of Seattle, who was three years behind Obama at the school.
Noble says he grabbed it when it was destined for the trash. Years later, he saw an old photo of Obama wearing the No. 23 jersey while a guard on the 1979 Hawaii state championship team.
5. Save this tape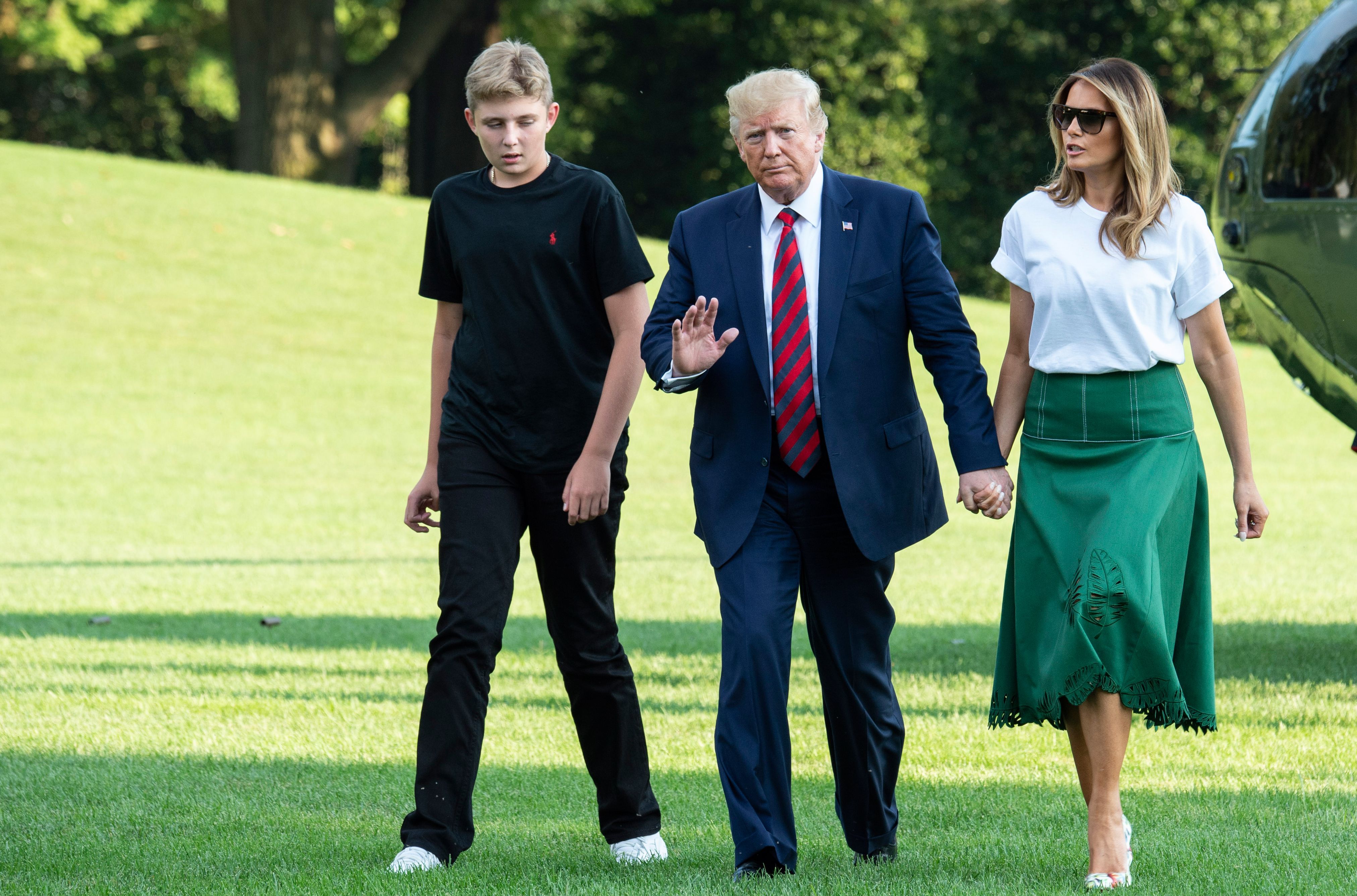 "I don't see a recession. ... I'm prepared for everything. I don't think we're having a recession. We're doing tremendously well. Our consumers are rich."
— President Trump, speaking to reporters before Air Force One took off from New Jersey yesterday
6. Recession may hit after election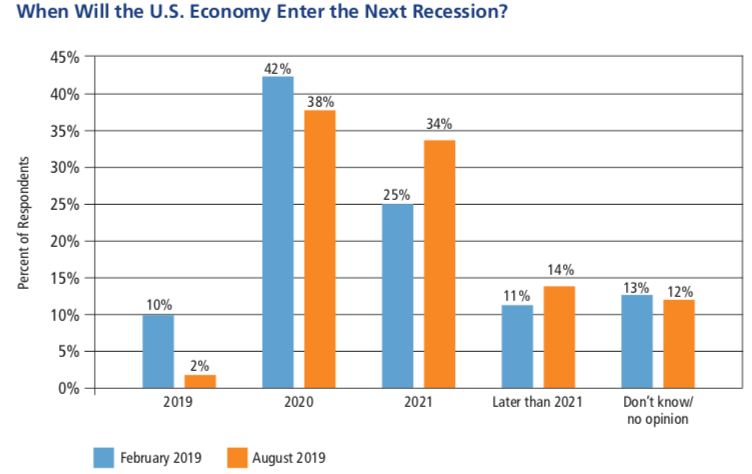 Three-quarters of 226 economists surveyed by the National Association for Business Economics, in a twice-yearly report out today, see a recession in the next two years.
But they're evenly split on whether it'll be before or after the election.
Only 5% predicted a comprehensive China trade deal; 64% see a superficial agreement; nearly a quarter expect nothing.
Why it matters: The economists, who mostly work for corporations and trade associations, think President Trump's tariffs and higher budget deficits could eventually dampen the economy. (AP)
7. New gun-control focus: High-capacity magazines
Experts argue that restricting high-capacity magazines "will not stop mass shootings, but they could make the attacks less deadly, giving potential targets precious seconds to escape or fight back while the shooter reloads," reports the Washington Post's Griff Witte.
Why it matters: The devices "are readily available online and in stores, [and] have been used in more than half of all mass shootings in recent years, including especially deadly attacks in Las Vegas, Sutherland Springs, Tex., and Parkland, Fla."
8. Why climate change is so hard to tackle
Despite fervor both at home and abroad, progress on climate change policy remains elusive, as Axios' Amy Harder examines in her "Harder Line" column.
The big problems:
Collective action: It's rational for an individual country not to drastically reduce greenhouse gases, given most economies are heavily based on energy resources that emit them — but all nations choosing to act that way makes the world worse off.
Time: Enacting policies today to cut greenhouse gas emissions won't have a discernible impact on global warming for decades, if not centuries.
9. "The Secretary of Trump"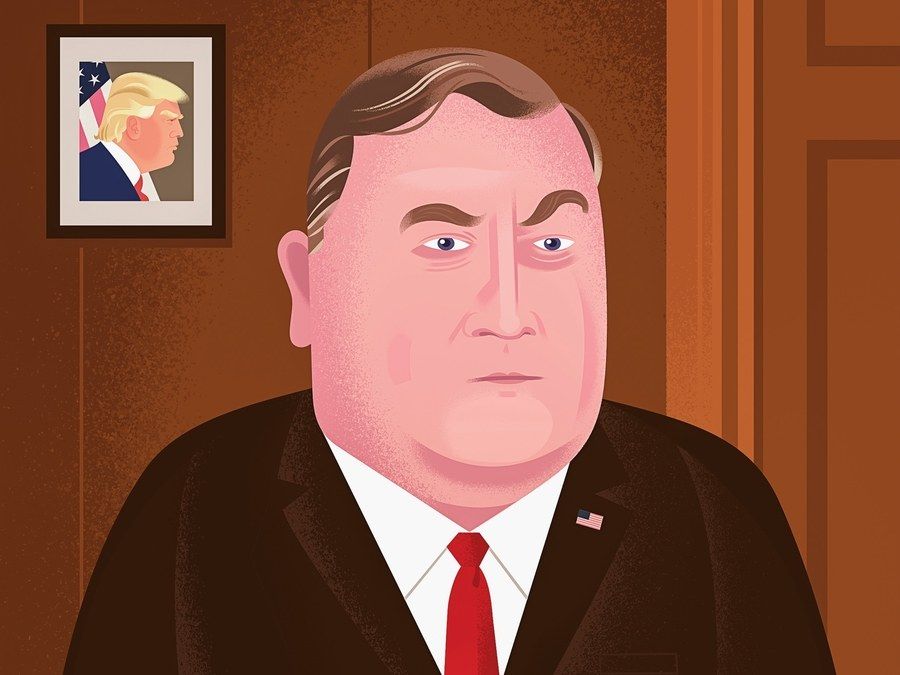 The New Yorker's Susan Glasser profiles Secretary of State Mike Pompeo, 55, as "a heartland evangelical ... the President's most loyal soldier," and the rare official who "gets the President":
Pompeo has derived his power by being better than anyone else at anticipating where Trump is going to end up ... As Senator Chris Coons, a Democrat on the Foreign Relations Committee, put it, Pompeo has cultivated a "special skill," figuring out "how to get Trump moving in the direction he wants."
Pompeo in public often refers to the "mission set" he's been assigned by Trump, presenting himself as ... executor of the President's commands. "He's very focussed on whatever the mission is. He's a West Point guy: Trump wants a deal, so I'll get a deal," [a former official] said. ...
This ... is the reason that Pompeo has succeeded in becoming the lone survivor of Trump's original national-security team.
10. From 🏀 to ⛳
Howard University will add Division I men's and women's golf teams, funded by NBA superstar Steph Curry, the WashPost's Wesley Lowery reports:
"Curry, an avid golfer known to play rounds with former president Barack Obama, will announce [today] that he's sponsoring the creation of competitive golf programs at the historically black university in Washington, D.C."
Why it matters: As such programs at historically black colleges and universities struggle to survive, Curry is making a seven-figure donation to cover Howard golf for six years, giving the school time to raise an endowment, per The Post.
📱 Thanks for reading Axios AM. Invite your friends, relatives, co-workers to sign up here.