Axios AM
July 04, 2019
🇺🇸 Happy Fourth! As you go through your holiday, find someone to thank for making America such an amazing country.
Look for them, and you'll find them everywhere.
1 big thing: Where America is diversifying fastest
Even some of the least diverse places in America are gaining racial and ethnic diversity, as America heads toward becoming majority non-white in 2045, Axios Visuals Editor Lazaro Gamio writes.
Why it matters: The counties seeing the greatest relative increase in racial and ethnic diversity are among the least diverse places in the country — particularly in the Midwest.
How we made this map: Using Census data, we calculated a diversity index for every U.S. county, going back to 2009. Each number represents the probability that two people chosen at random will be of a different race or ethnicity.
The counties in the map are shaded by the percent change in the index value from 2009 to 2017.
The big picture: The country as a whole has a diversity score of 57.3, which means that there is about a 57 percent chance that two people chosen at random will be of a different background.
Since 2009, the country's diversity index has increased about 5 points.
The most diverse counties tend to contain a big city or be near one. Queens County, N.Y. (the New York City borough of Queens), is the most populous (2.3 million), most diverse (76.4) county we found.
The least diverse counties tend to be more rural, have smaller populations, and are farther from the coasts. In those places, a small influx of people can have a dramatic effect on its diversity score.
Some notable exceptions:
Miami-Dade County (49.9) is less diverse than the country as a whole, mainly because 70% of its population is Hispanic.
Of all counties with more than 1 million people, the least diverse by far was Allegheny County (35.7), which is home to Pittsburgh.
Population isn't everything. Hawaii County, which encompasses the state's Big Island, has the highest diversity score of all counties we analyzed (77.8), with a population of just 196,000.
Some places are actually becoming less diverse — including Miami-Dade County and Hidalgo County, Texas (15.3), home of McAllen, Texas. Over 90% of Hidalgo's population is Hispanic.
Many counties along the U.S. Mexico border are in a similar situation: They're majority Hispanic and becoming even more so, decreasing their diversity.
2. Scoop: Trump considers executive order on citizenship question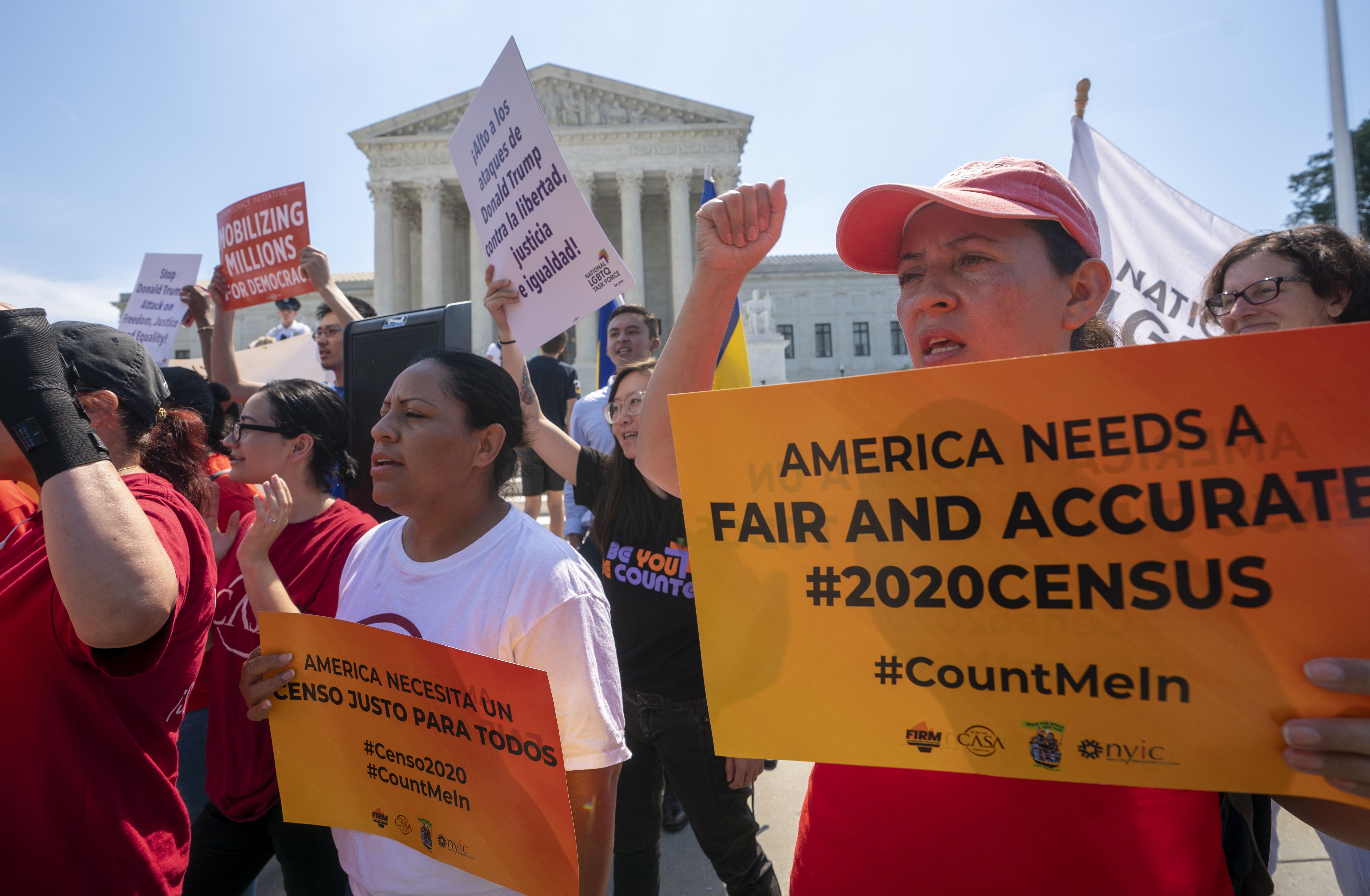 President Trump is considering an executive order to try to move forward with a citizenship question on the 2020 census, top sources tell Jonathan Swan and me.
"We didn't come this far just to throw in the towel," said a senior administration official with direct knowledge of the conversations.
Administration lawyers are exploring various legal options.
A senior legal source said: "The administration is considering the appropriateness of an executive order that would address the constitutional need for the citizenship question to be included in the 2020 census."
But there is considerable skepticism within the administration that an executive order would succeed.
Why it matters: Trump's insistence on pushing ahead with the question, potentially without doing the legwork the Supreme Court called for, reflects his expansive view of executive power.
A source familiar with some of the administration's internal deliberations said: "I think that there's a good argument to be made that even though the president may lose in litigation at the end of the day, going through that process ultimately makes it clear that it's the chief justice, and not the Executive Branch, that bears responsibility for that unfortunate outcome."
Former federal judge J. Michael Luttig, who has longtime ties to officials in the administration, told Axios:
"If the president of the United States were to issue an executive order, supported by his full Article II powers, directing that the citizenship question be included in the 2020 census, I believe the Supreme Court would affirm the constitutional power of the president to include the citizenship question in the census."
How we got here: The Supreme Court voted last week to block a census question that asks: "Is this person a citizen of the United States?"
But it gave the administration an opening to try again, if it could come up with a more persuasive argument about why it was adding the question.
Trump administration officials, including Commerce Secretary Wilbur Ross, said Tuesday they would go ahead with the 2020 census without including the citizenship question.
But Trump threw some of his own senior administration officials into confusion on Wednesday morning by tweeting that it was "fake" news that the Commerce Department was dropping its quest to include the citizenship question.
In the hours following the president's tweet, administration lawyers scrambled to figure out alternatives.
3. Trump: "Perhaps even Aircraft One will do a low & loud sprint over the crowd"
A reality TV host at heart, President Trump is promising the "show of a lifetime" for hundreds of thousands of revelers expected on the National Mall, per AP:
The tanks are in place for the display of military muscle, and protesters are ready to make their voices heard.
The run of show ... 6:20 p.m. ET: The president and First Lady Melania Trump arrive at the Lincoln Memorial ... 6:30 p.m.: Trump delivers "Salute to America" remarks. ... 7:40 p.m.: The Trumps return to the White House.
9 p.m.: Fireworks, weather permitting.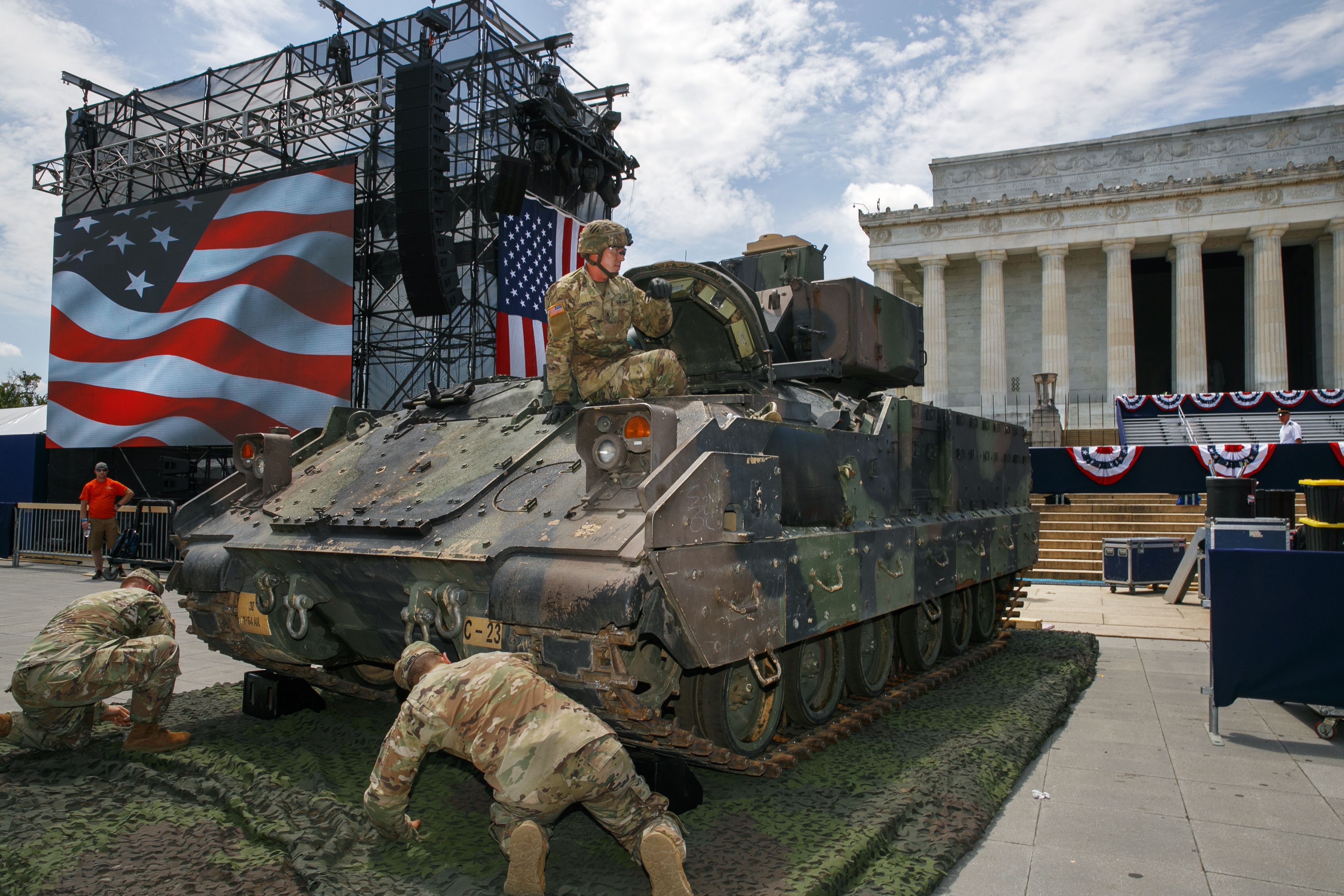 Soldiers move a Bradley Fighting Vehicle into place by the Lincoln Memorial.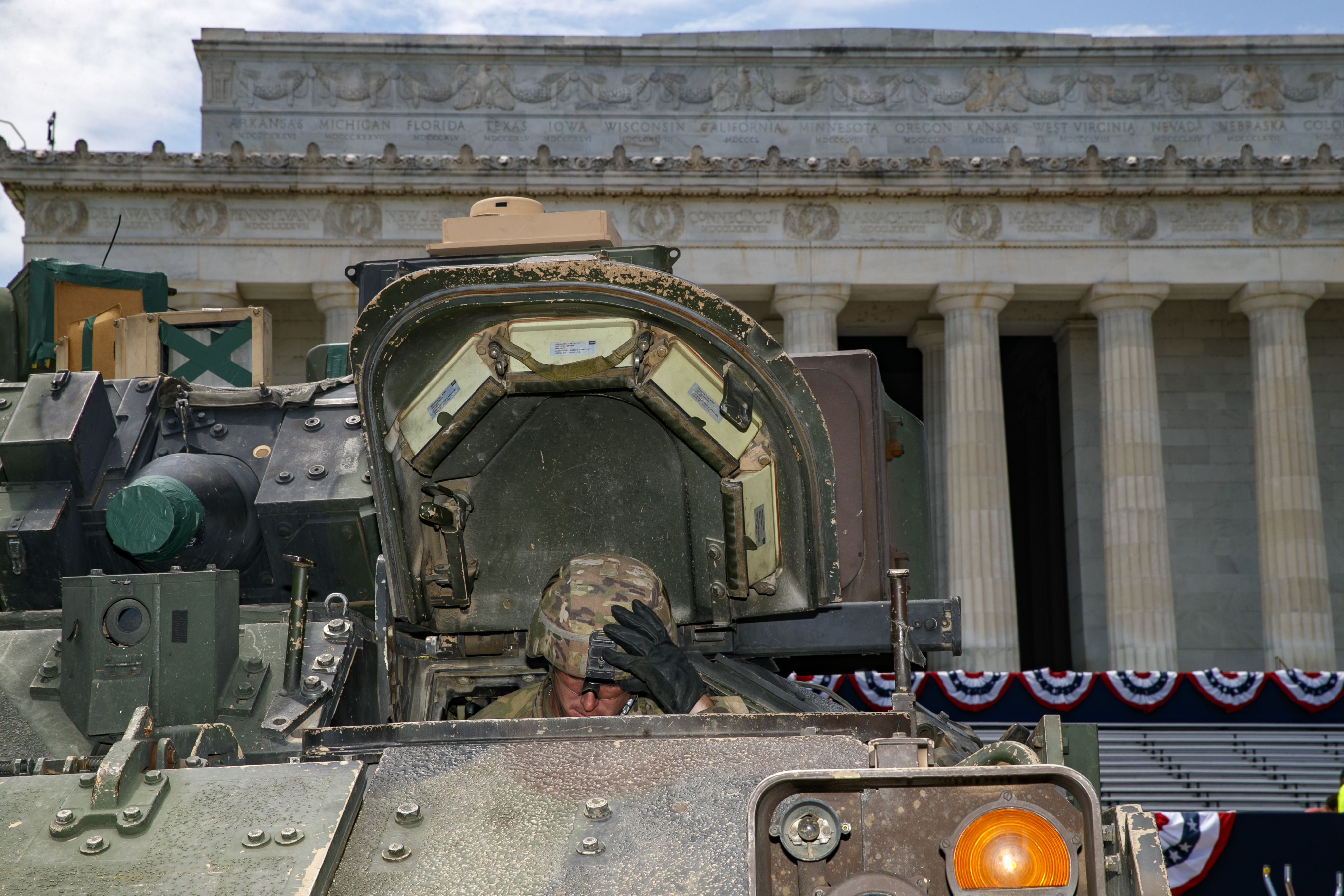 How it's playing:
N.Y. Times ... "A New 'Salute' For the Fourth, Starring Trump: Critics Say Rally in D.C. Celebrates President."
WashPost ... "Trump gets his made-for-TV Fourth: Generals are caught in the crossfire as political bickering continues ... Aides race to script fete that averts a 2017 inaugural sore spot: Crowd size."
CNN: "Military chiefs have concerns about politicization of Trump's July 4th event."
4. Pic du jour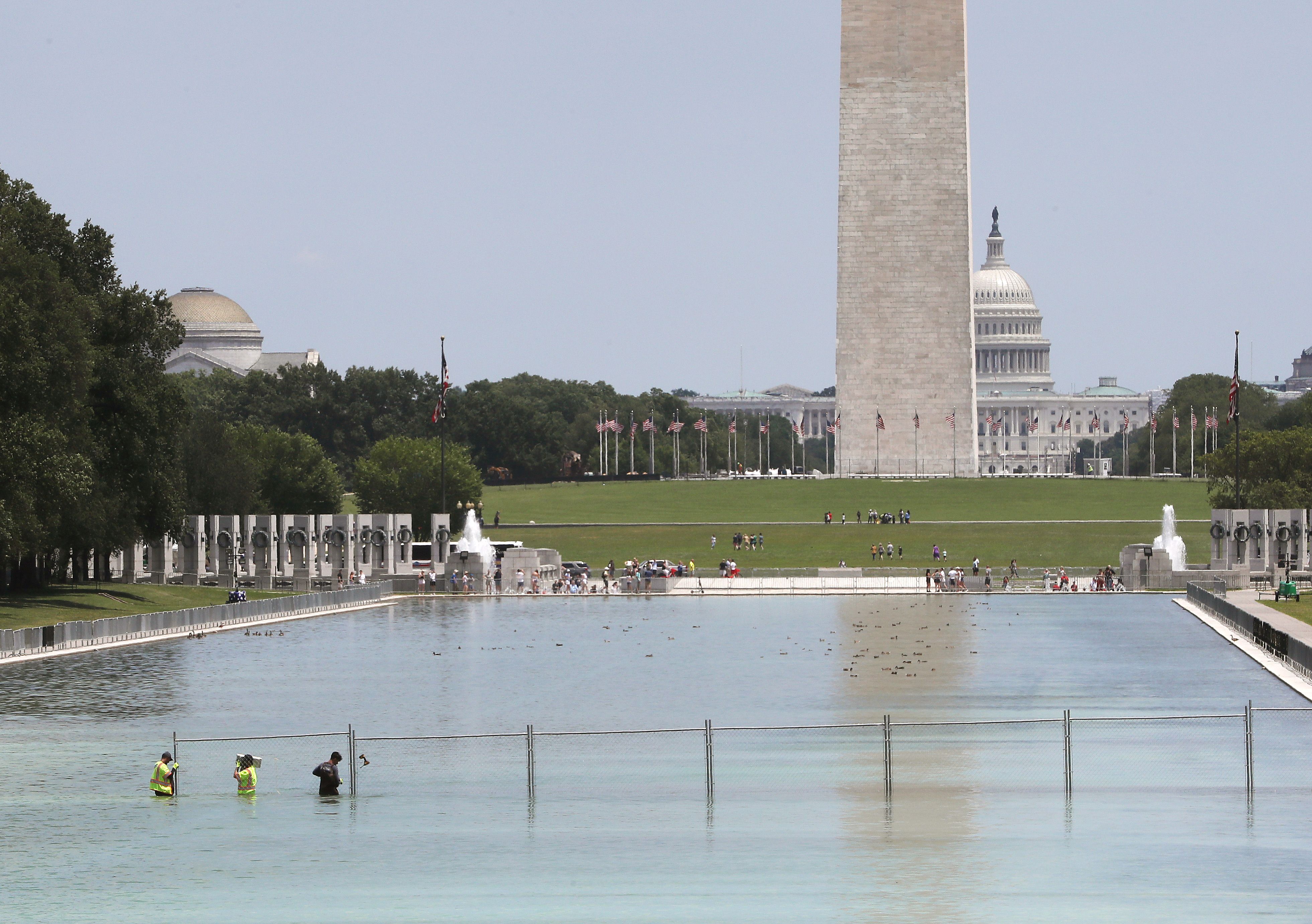 Workers install a security fence in the Reflecting Pool on the National Mall ahead of President Trump's speech.
5. Sneaker math: Why Nike yanked Betsy Ross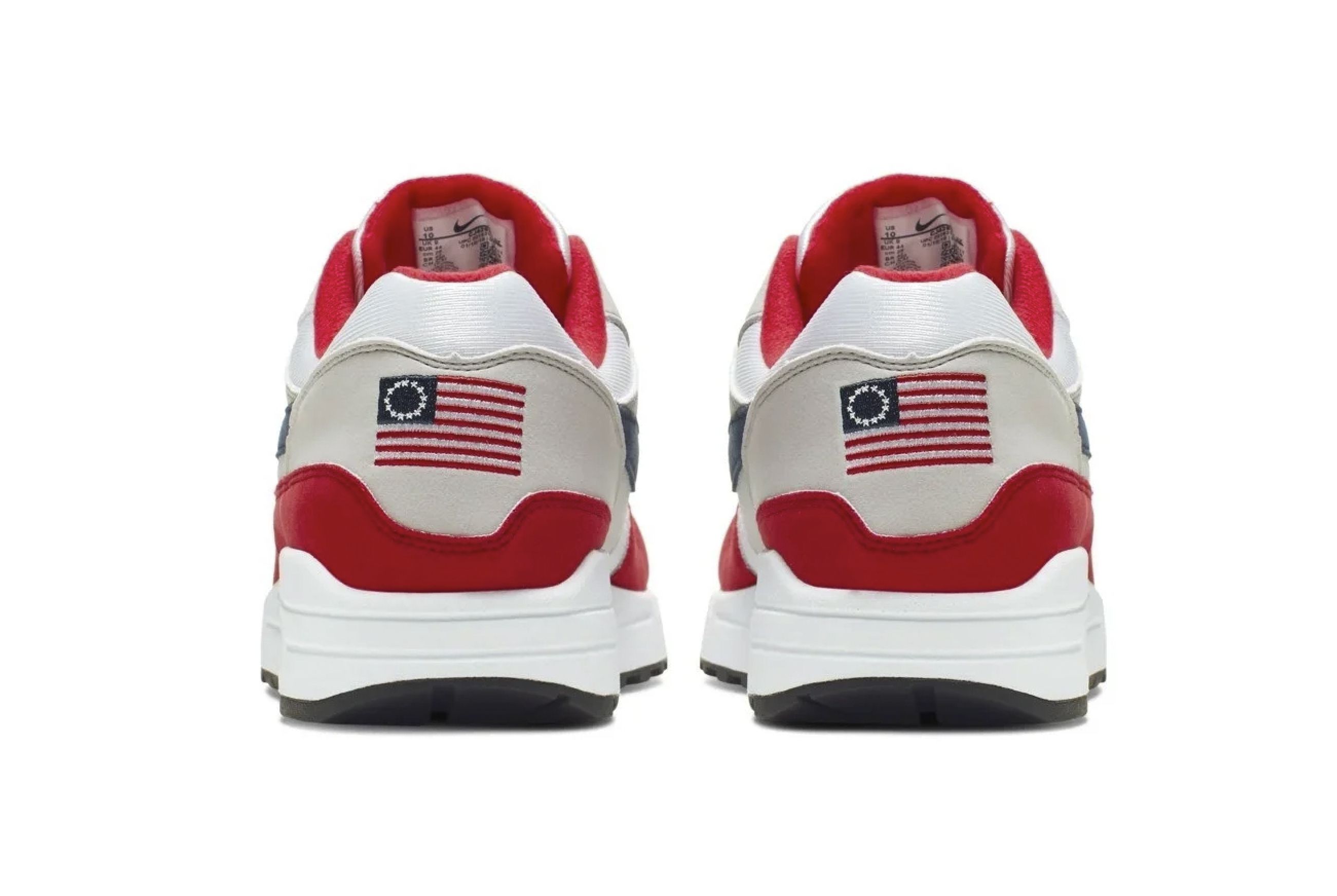 Nike's young, male core customer in the U.S. drove the company's decision to recall a sneaker featuring an early American flag after Colin Kaepernick objected, The Wall Street Journal's John Stoll explains (subscription).
Why it matters: Ignoring the ex-NFL quarterback's concerns about the flag's association with an era of slavery "could have been viewed as hypocrisy, anathema to sneakerheads."
The data: "Analysis by market researcher YouGov indicates the company's customers have consistently proven to be more likely than the broader population to support Mr. Kaepernick."
"These customers say they prefer brands that get involved in social issues, have a moral message and express views even if they are controversial."
Between the lines: "Americus Reed, a marketing professor at the University of Pennsylvania's Wharton School, [said] Nike sees in Mr. Kaepernick a figure reminiscent of Muhammad Ali."
"The more the American boxer's anti-Vietnam War views went from fringe to mainstream, the more attractive he was as a spokesman for brands or institutions."
6. 1 Fourth thing
1986: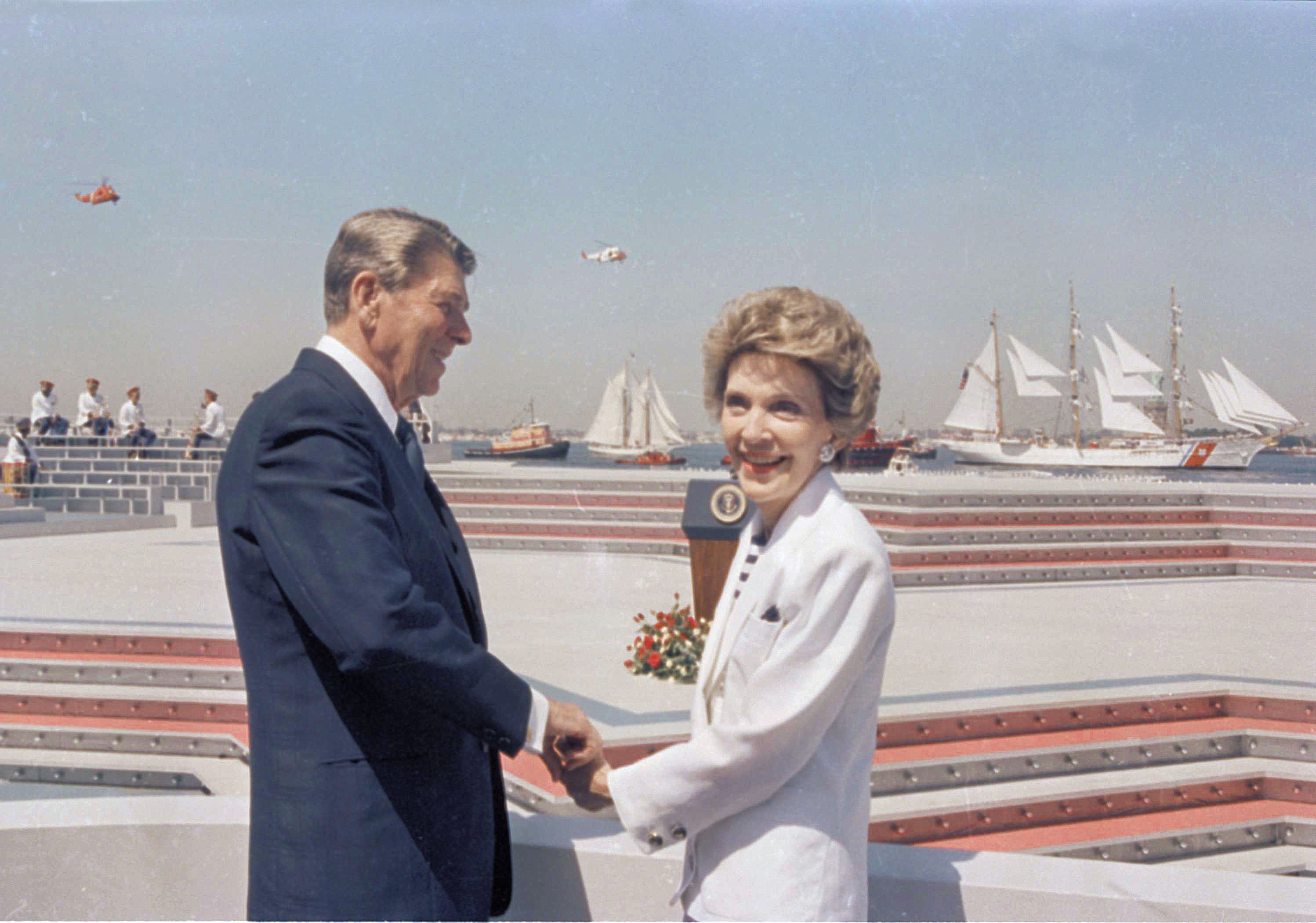 1990: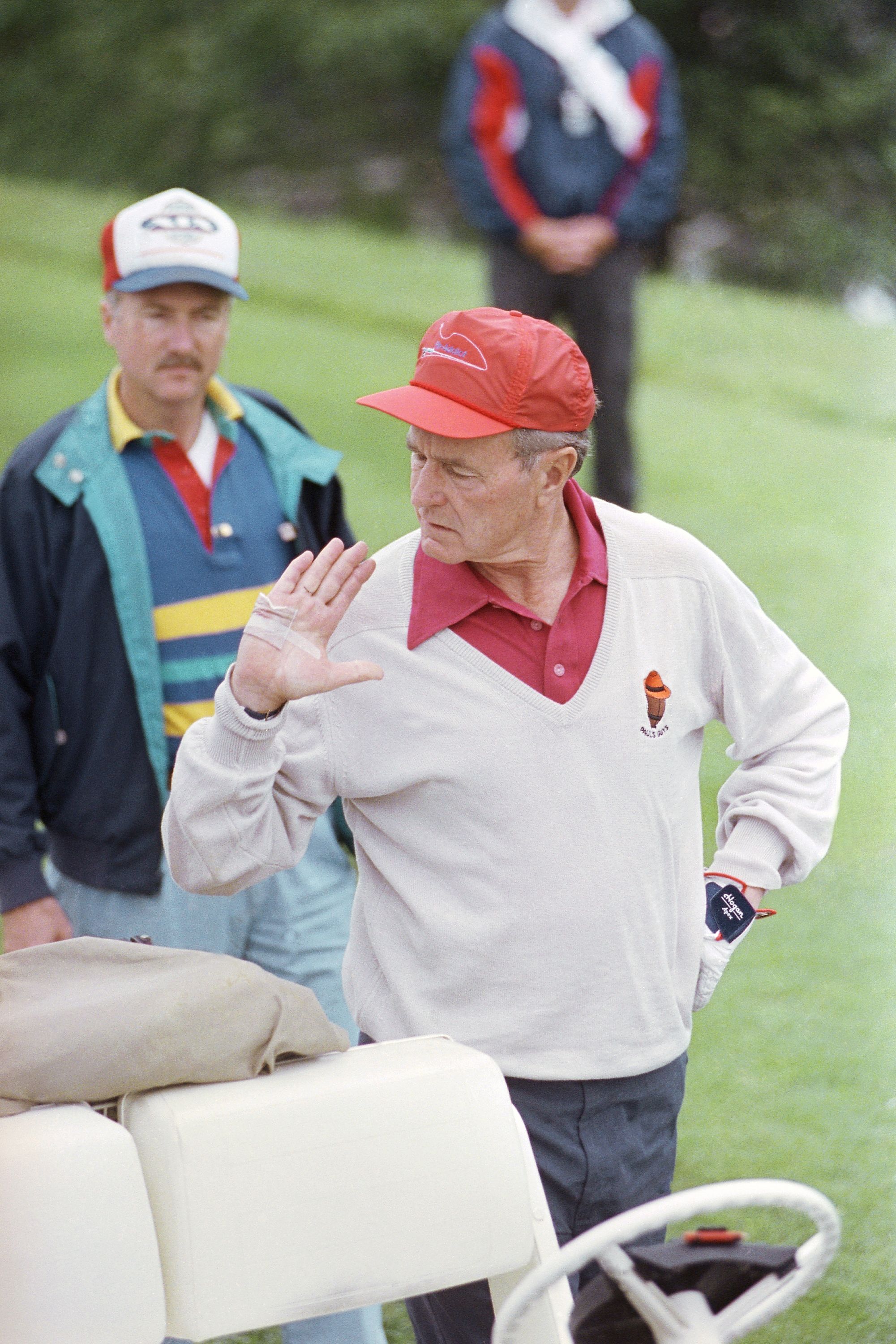 1996: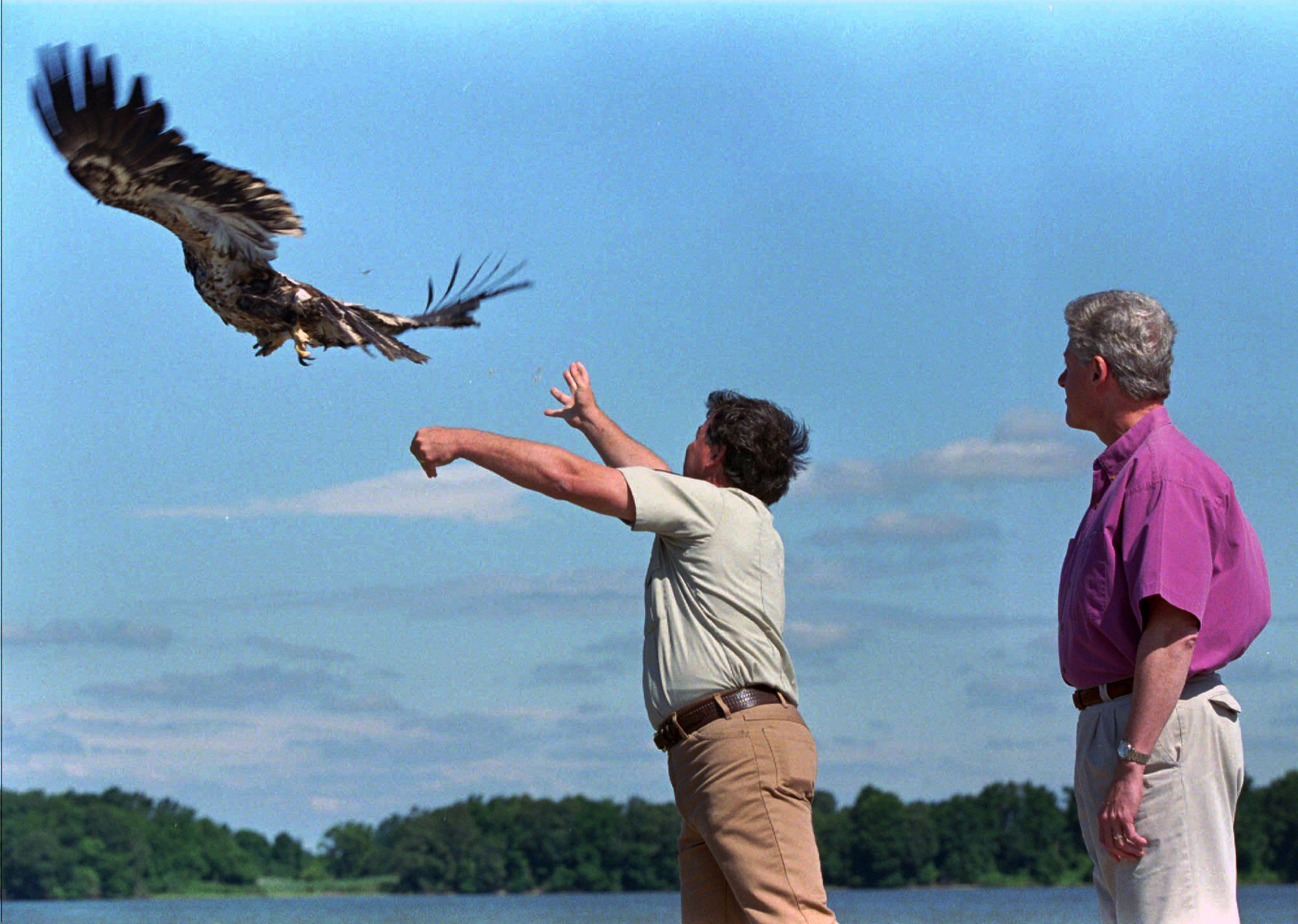 2007: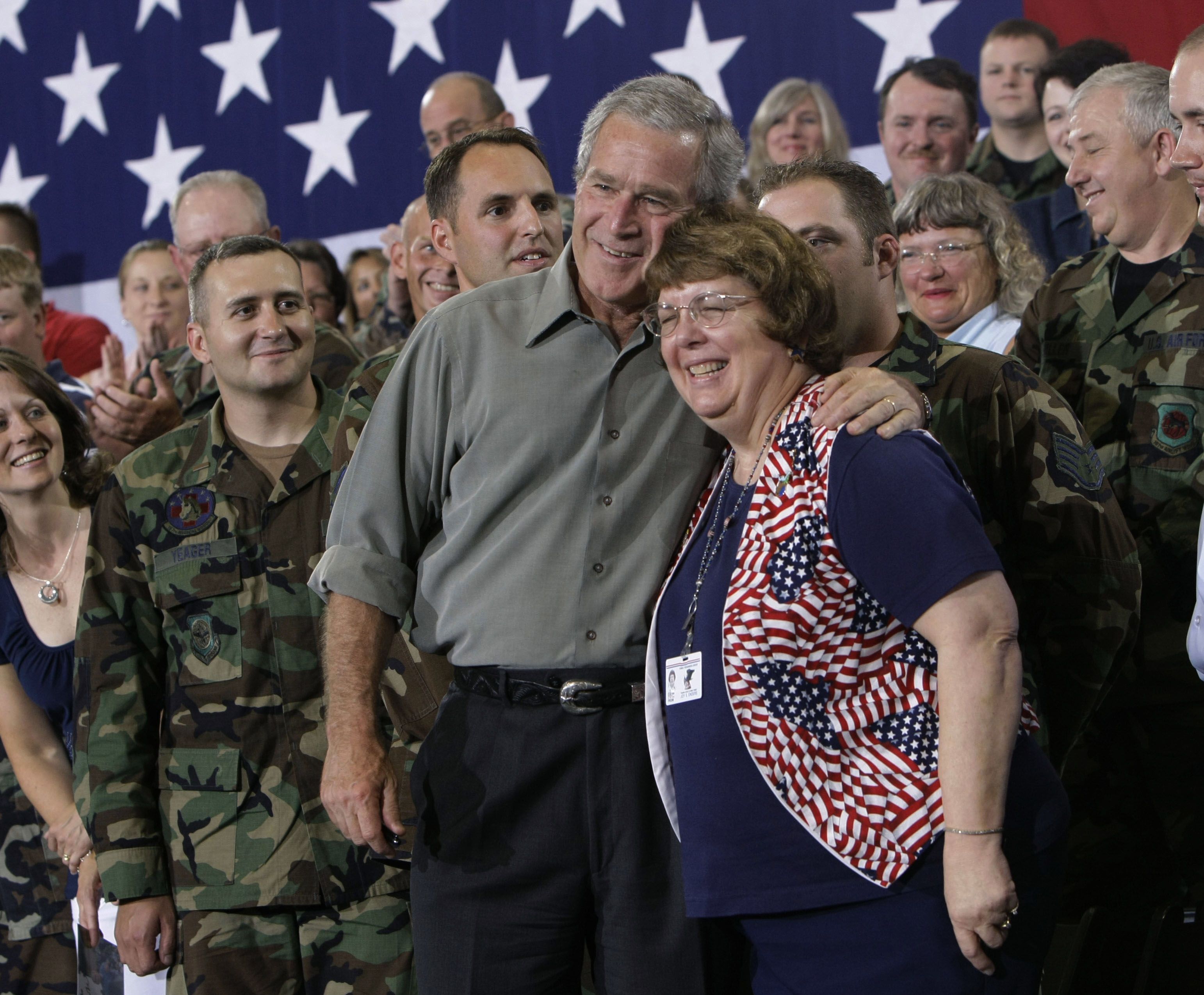 2014: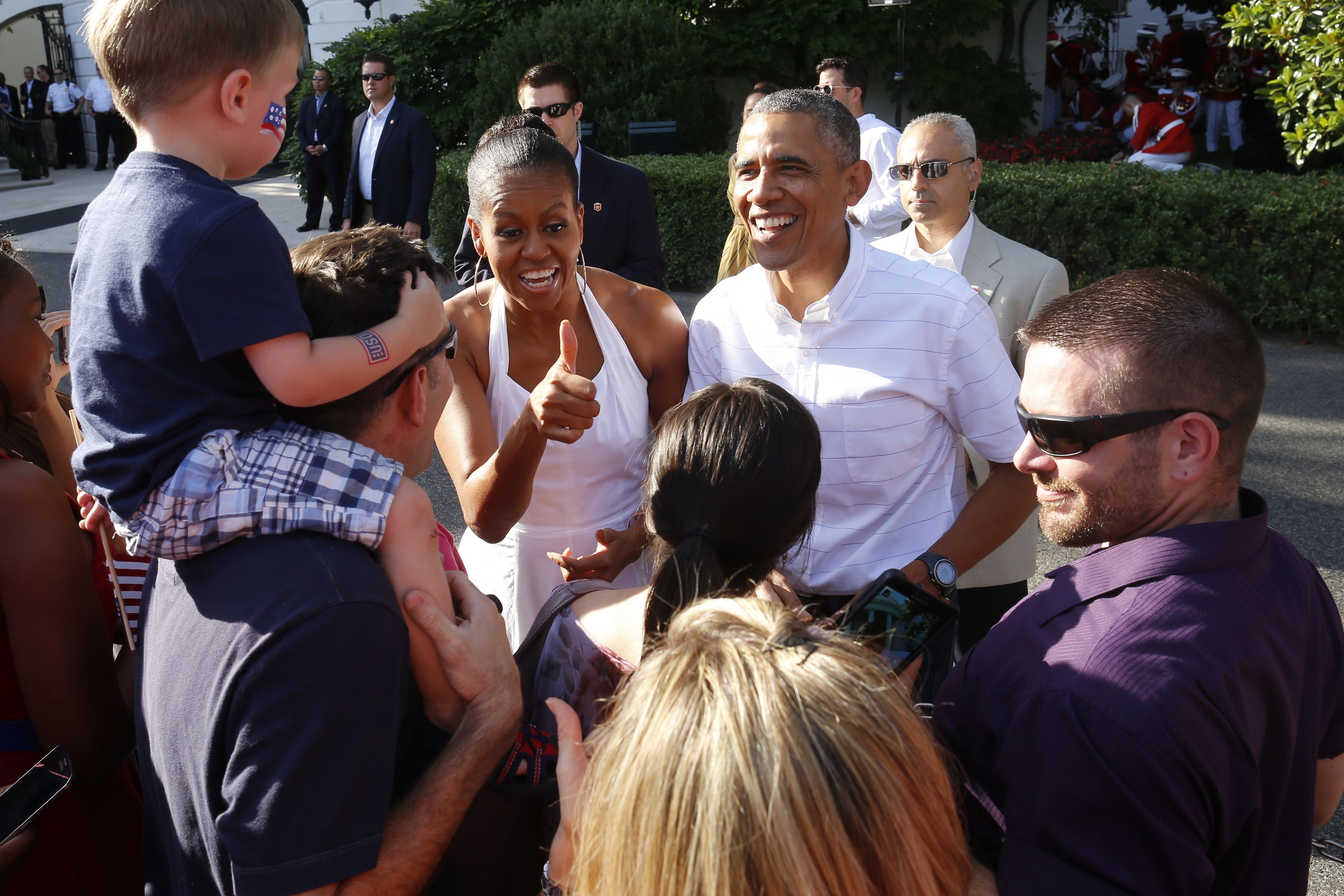 Thank you for starting your holiday with Axios. I'm heading to North Carolina to celebrate with Scott, Sheri and their young men.
Happiest Fourth to you and yours!
📱 Thanks for reading Axios AM. Invite your friends, relatives, co-workers to sign up here.