Axios AM
March 10, 2019
☕ Good Sunday morning. Last week's most-read article on NYTimes.com was: "H.I.V. Is Reported Cured in a Second Patient, a Milestone in the Global AIDS Epidemic."
1 big thing: Journalists cash in on Trump's Washington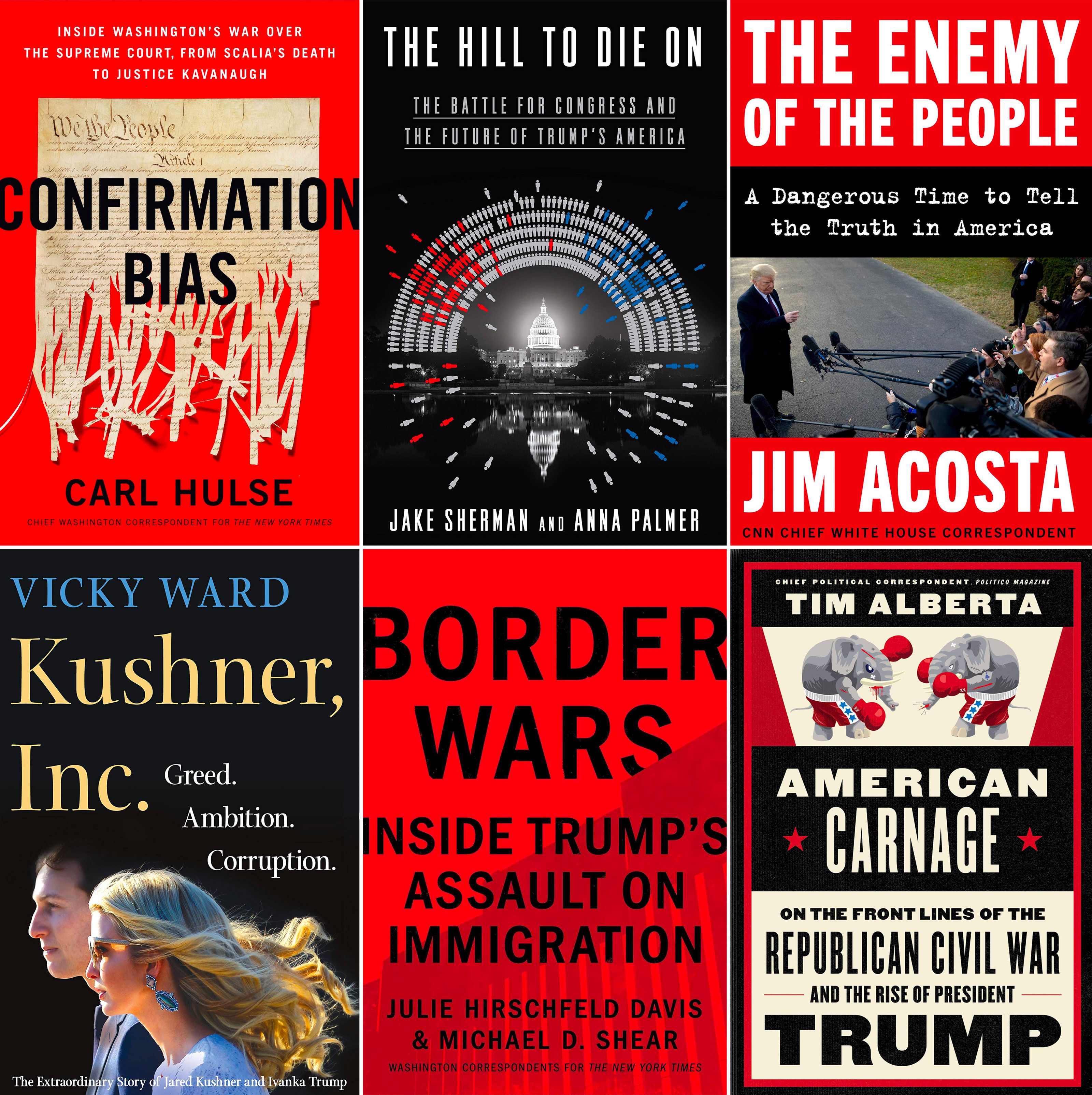 More than a dozen books about Trump's Washington are on the way from prominent journalists who signed lucrative deals, with a subgenre of five major books that are entirely or partly about Supreme Court Justice Brett Kavanaugh.
One reason for the burst of books: money. Publishers are paying big advances, for some nearing or topping $1 million. 
"Trump has dominated everything else, so it only makes sense that that would include the publishing industry," said Matt Latimer of Javelin, a literary agency that has handled James Comey, Cliff Sims and other hot names.
There's a tight pack promising the real story on Kavanaugh:
First will be "The Hill to Die On" — April 9 from Politico's Jake Sherman and Anna Palmer — covering Congress from Election Day '16 to the shutdown. Jake says: "Every page — literally — has something new. ... But since you mentioned Kavanaugh — we have the definitive story about how he got confirmed."
The N.Y. Times' Carl Hulse will be out June 25 with "Confirmation Bias," which "goes all the way through Kavanaugh and the midterms into this year."
Ruth Marcus, a Harvard Law graduate who's a Washington Post columnist and the deputy editorial page editor, is on book leave for a Kavanaugh project that covers "who he is, what happened, what it means." Ruth told me: "I'm going back to my first love, which is reporting, not opinionizing."
The Times' Kate Kelly and Robin Pogrebin will cover Kavanaugh's early years in "The Education of Brett Kavanaugh." They wrote: "Already the ugly tweets have started coming in, an indication of the polarized world in which we're operating. 'Grats on the money grab,' wrote one person ... Others have suggested we title the book 'The Smear' or 'The Crucible.'"
Jackie Calmes, L.A. Times White House editor, is writing "The Fifth Man," about Kavanaugh's confirmation and "how the Republican Party transformed through successive revolutions."
Also imminent:
Also in the works:
USA Today's Susan Page, who will be out April 2 with "Matriarch," about Barbara Bush, has already made reporting trips to Baltimore and California for "Madam Speaker: Nancy Pelosi and the Arc of Power."
The N.Y. Times' Jeremy Peters is writing "Insurgency" for Crown (early next year) with the same editor, Kevin Doughten, who just edited Jake and Anna. Peters will cover Steve Bannon and the establishment Republicans, Christian conservatives and right-wing media figures whose civil war gave us Trump.
The WashPost's Phil Rucker (White House bureau chief) and Carol Leonnig (an investigative reporter covering the Trump probes) are planning a book as well.
What's next ... Two whole new categories: Mueller books and 2020 books.
What'd we miss? If you know about another Washington book deal, drop me a line:

[email protected]

, or just reply to this email.
2. The most popular companies, by party
Independents' favorite company is Amazon, according to an Axios-Harris poll survey of corporate reputations.
Axios managing editor David Nather writes that the red-blue divide has such an impact on Americans' views of companies that only two — Wegmans and Publix, both supermarkets — are on the top 10 lists for both Rs and Ds.
Democrats' #1 brand was Kraft Heinz; Republicans' was Chick-fil-A.
The big tech companies do better with Democrats than Republicans.
The most polarizing companies were Target, which did better among Ds than Rs, and the Trump Organization.
Share this graphic. ... Go deeper: See the top 100 companies.
3. Stat du jour: $30 trillion+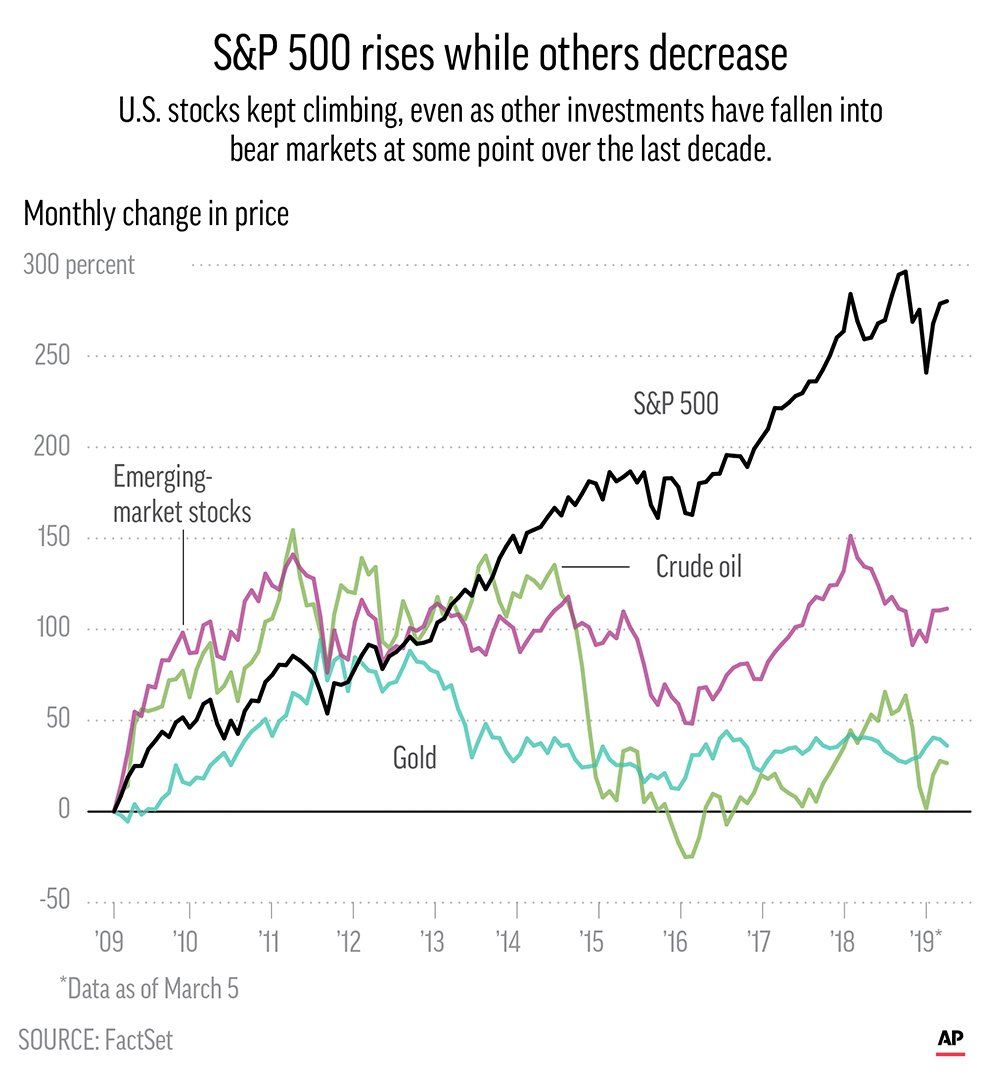 More than $30 trillion: That's the amount of wealth generated by stocks' 10-year bull run, per the N.Y. Times' Matt Phillips.
"Adjusted for inflation, that is the most created during any bull run on record, edging out the $25 trillion in gains during the epic streak from December 1987 to March 2000, which ended with the bursting of the dot-com bubble."
The fruits went mostly to the rich, per The Times:
The net worth of the wealthiest 10% of American families grew by double-digit %s.
Median American family wealth dropped 34%.
Why it matters: "In the past, such episodes of wealth destruction cast long shadows. For much of the 20th century, the financial habits of the American public were heavily influenced by memories of the Great Depression."
4. Pic du jour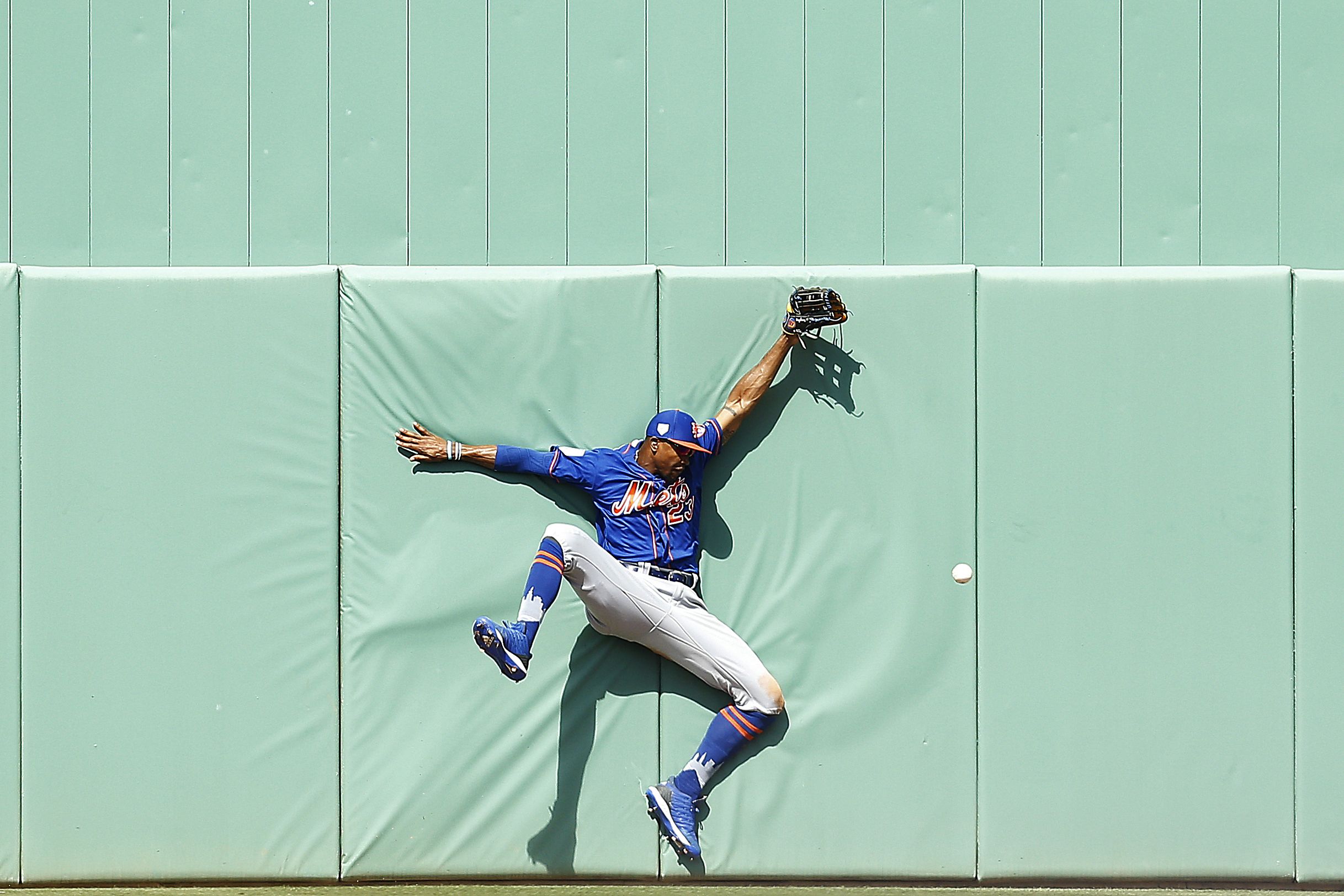 The New York Mets' Keon Broxton crashes into the wall as he tries to catch a fly ball against the Boston Red Sox during a Grapefruit League spring training game yesterday at JetBlue Park at Fenway South in Fort Myers, Fla.
5. With Fox, Disney will have an even bigger footprint in Hollywood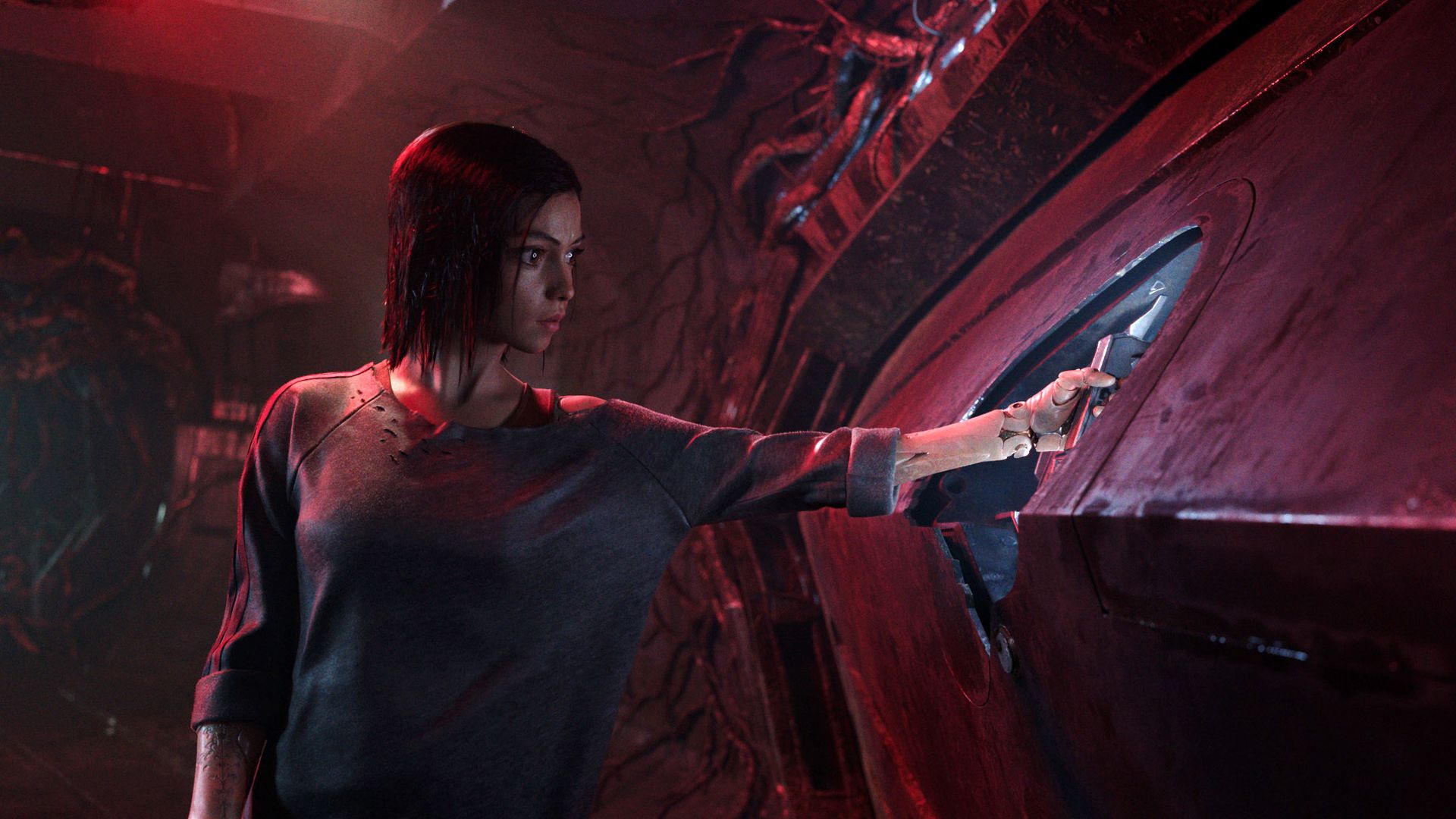 "Walt Disney Co.'s entertainment kingdom is about to get a whole lot bigger thanks to its pending purchase of 21st Century Fox assets, and the rest of Hollywood has only just begun to grapple with the consequences of the company's increasing power," the L.A. Times' Ryan Faughnder writes.
Why it matters: "The long-anticipated $71.3-billion acquisition will put the X-Men, Homer Simpson, the Avengers, Buzz Lightyear, Kylo Ren and the gang from 'Avatar' under the same roof, giving the Burbank company an unprecedented share of film and television franchises."
"The deal, expected to close in the coming days, would boost Disney's share of the domestic box office to at least 40% and reinforce its stronghold in toys, theme parks and cruise lines."
"The Mouse House will have an unrivaled say over when and how movies are released.
Lloyd Greif, chief executive of L.A. investment bank Greif & Co.: "It gives Disney even greater clout from a streaming standpoint, and even greater clout from an exhibitor standpoint."
6. 1 emoji thing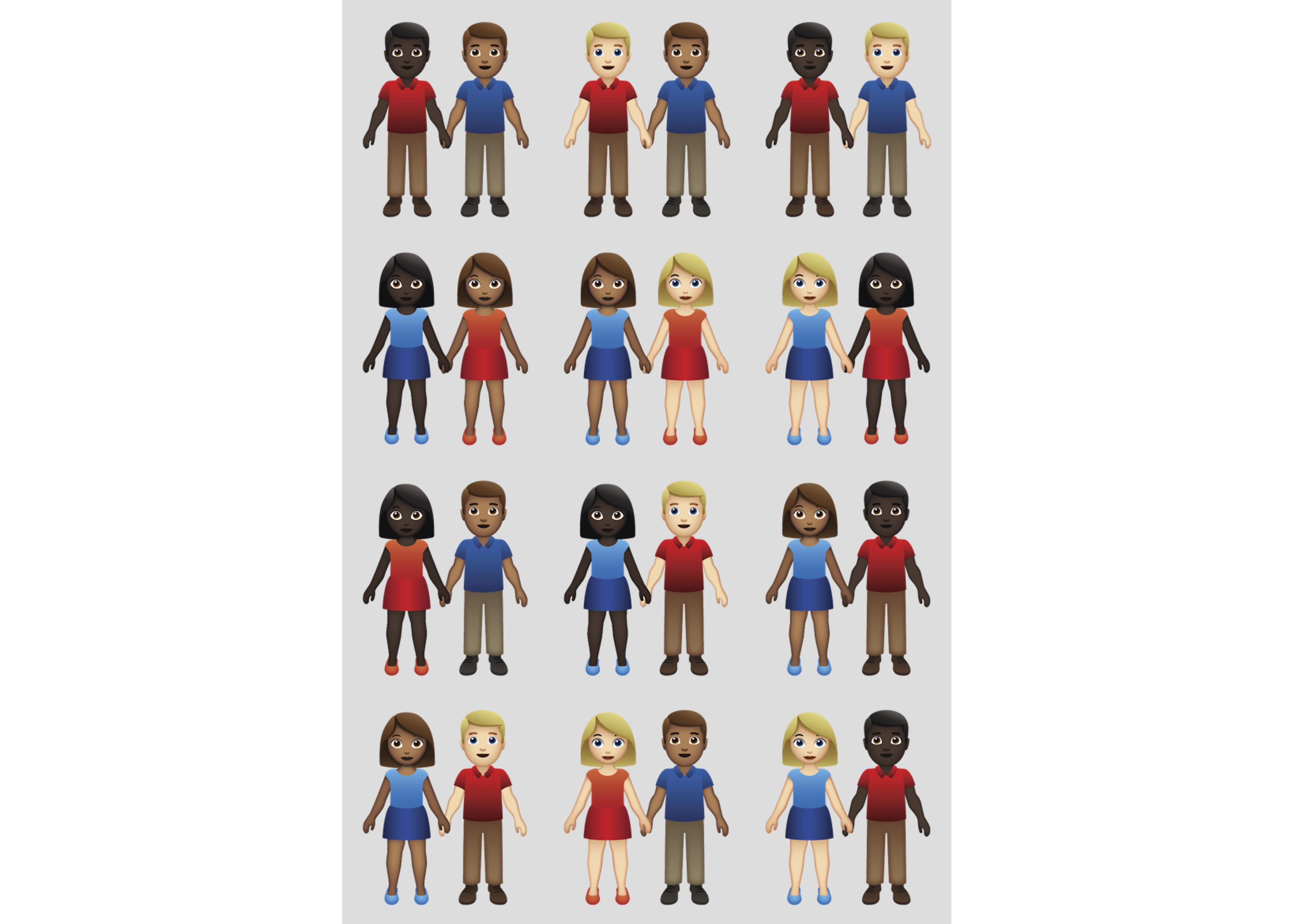 Finally recognizing couples of color, the emoji gods (known as the Unicode Consortium) have approved the addition of characters technically referred to as people "holding hands," AP's Leanne Italie writes.
While the Unicode Consortium signed off on the skin-tone additions, user companies (Google, Microsoft and Apple) will decide for themselves starting later this year whether to add them and how they will look.
Jenny Campbell, chief marketing officer for Tinder, which helped champion the change, said: "[W]e wanted to get the interracial emoji couple on people's keyboards not only for equality, but also to spread acceptance for all couples."
More than 50,000 people signed Tinder's online petition at Change.org.
Also approved this year: A waffle, a much-requested white heart, a guide dog and people in wheelchairs. Oh, and a sloth.