Axios AM
September 17, 2018
☕️ Good Monday morning. It's 50 days to midterms.
1 big thing ... Scoop: GOP plans to play hardball on Kavanaugh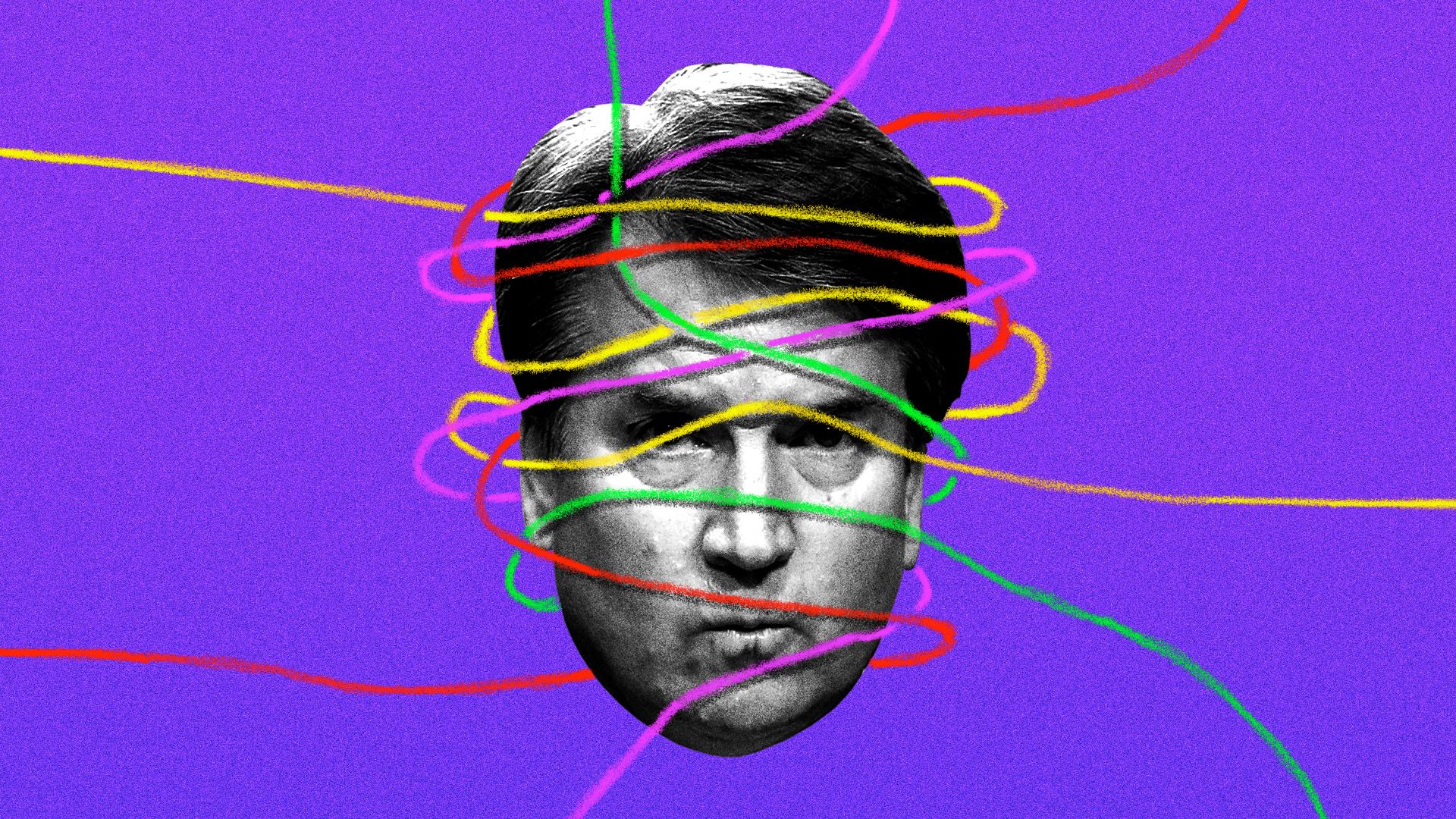 Strategists advising Supreme Court nominee Brett Kavanaugh plan to use aggressive tactics this week in response to the public accusation of a "stumbling drunk" sexual assault in high school that instantly imperiled his confirmation, top sources tell Jonathan Swan:
Some involved in the process are going to urge Senate leaders to call on the accuser — Christine Blasey Ford, who went on the record with The Washington Post's Emma Brown — to testify publicly this week, ahead of Thursday's scheduled Judiciary Committee vote. This gambit basically bets that she will decline, and Republicans can then say that they tried to investigate further.
A source close to the process said that if Democrats sink Kavanaugh "we'll just bring in someone more conservative."
There was extreme queasiness in Kavanaugh's camp last night:
Ford, a professor at Palo Alto University, is represented by Debra Katz, a Washington lawyer specializing in sexual harassment cases.
Republicans won't be surprised if Ford holds a press conference or gives a TV interview, which would raise the stakes considerably.
The initial news coverage was brutal ... N.Y. Times: "thrown into uncertainty" ... WashPost: "nomination suddenly in doubt" ... Wall Street Journal: "injecting immediate uncertainty" ... AP: "thrust into turmoil."
Be smart: The hardball tactics are designed to muscle through the confirmation before it can be further imperiled.
Republicans got more worried as the evening went along, but privately were optimistic about winning the P.R. fight: It's her word, backed by her therapist's notes, versus Kavanaugh and another man alleged to be in the room.
Kavanaugh re-issued his previous statement: "I categorically and unequivocally deny this allegation. I did not do this back in high school or at any time."
The other participant named by Ford, Mark Judge, said he has "no recollection of any of the events described."
3. Silicon Valley bails out big media
In the latest legacy-media life preserver from West Coast billionaires, TIME magazine was bought by Marc Benioff — chairman, co-CEO and founder of Salesforce, the business software juggernaut — and his wife, Lynne.
"Time's parent company, Meredith Corporation, announced ... that it had agreed to sell the flagship publication of once-mighty Time Inc. to the Benioffs for $190 million in cash." (N.Y. Times)
Spot the trend:
Jeff Bezos buys The Washington Post.
Laurene Powell Jobs' Emerson Collective (an investor in Axios) takes a majority stake in The Atlantic.
Dr. Patrick Soon-Shiong, a biotech billionaire who is considered the richest man in L.A., buys the L.A. Times.
P.S. Edward Felsenthal, who'll remain TIME editor in chief, said in a note to staff:
"The Benioffs will hold TIME as a family investment. It will have no connection to Salesforce."
"One of the first challenges Marc and Lynne gave us is to think big, really big. Beyond the five-year plan, what will TIME look like in 2040? What will it mean to people decades from now?"
4. Wilmington cut off
The surfing and university city of Wilmington, N.C. (population: 120,000), is marooned — turned into an island by Florence (now downgraded to a tropical depression), which has killed 17 people:
"Flooding closed interstates and secondary roads, choking it off by land. The airport has been shuttered since Wednesday. It is not accessible by sea, with the Port of Wilmington on Cape Fear River closed." (WashPost)
Elsewhere in the Tar Heel State: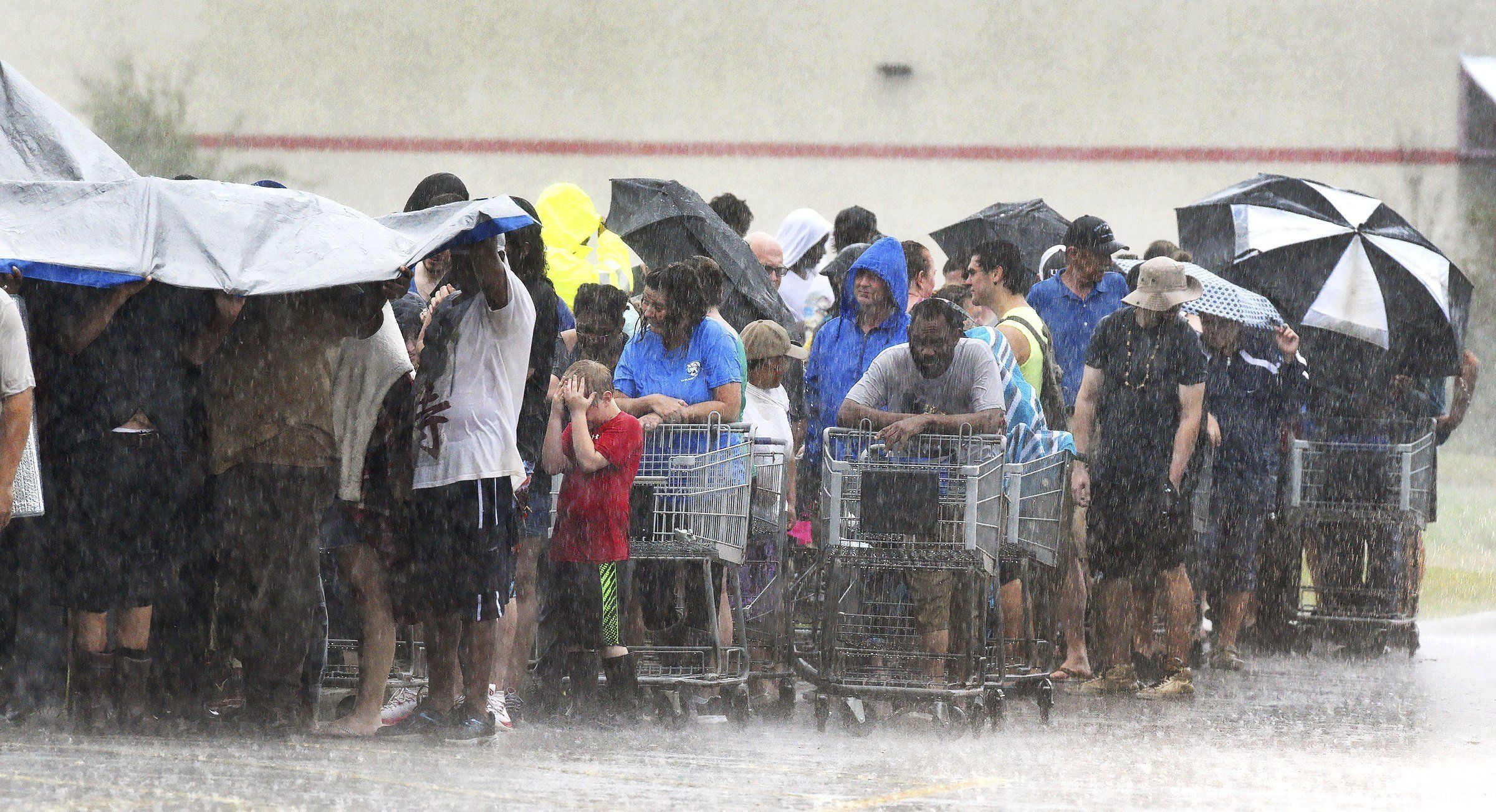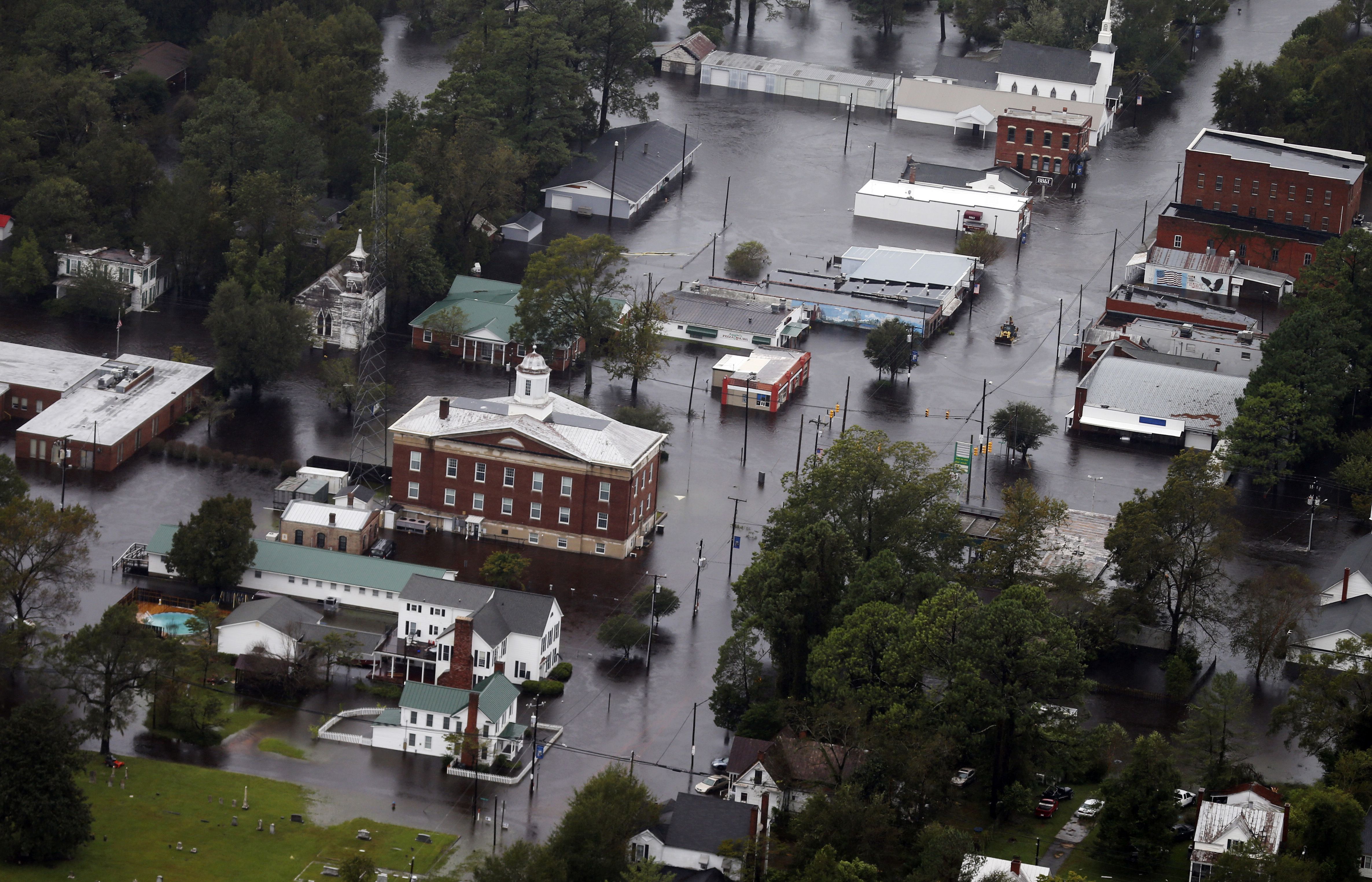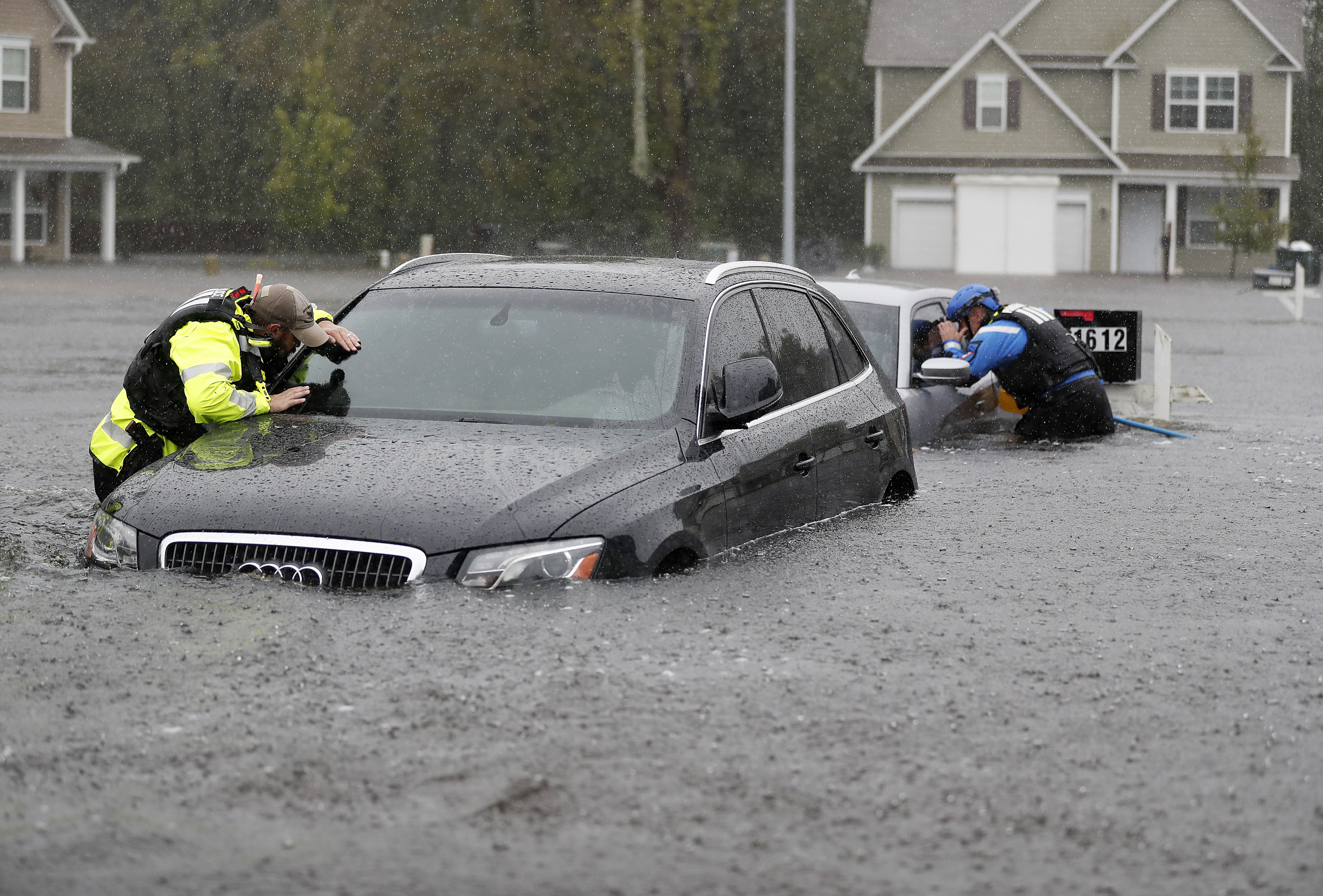 N.Y. Times Quote of the Day ... Jim Pennington, senior pastor of Temple Church in flooded New Bern, N.C., who spent much of Friday in a kayak. He teamed up with a man in a johnboat to pull about 30 people from the water.
"It's easy to say, 'I love God,' but put on your boots, get your hands dirty."
5. Lack of insurance heaps misery on homeowners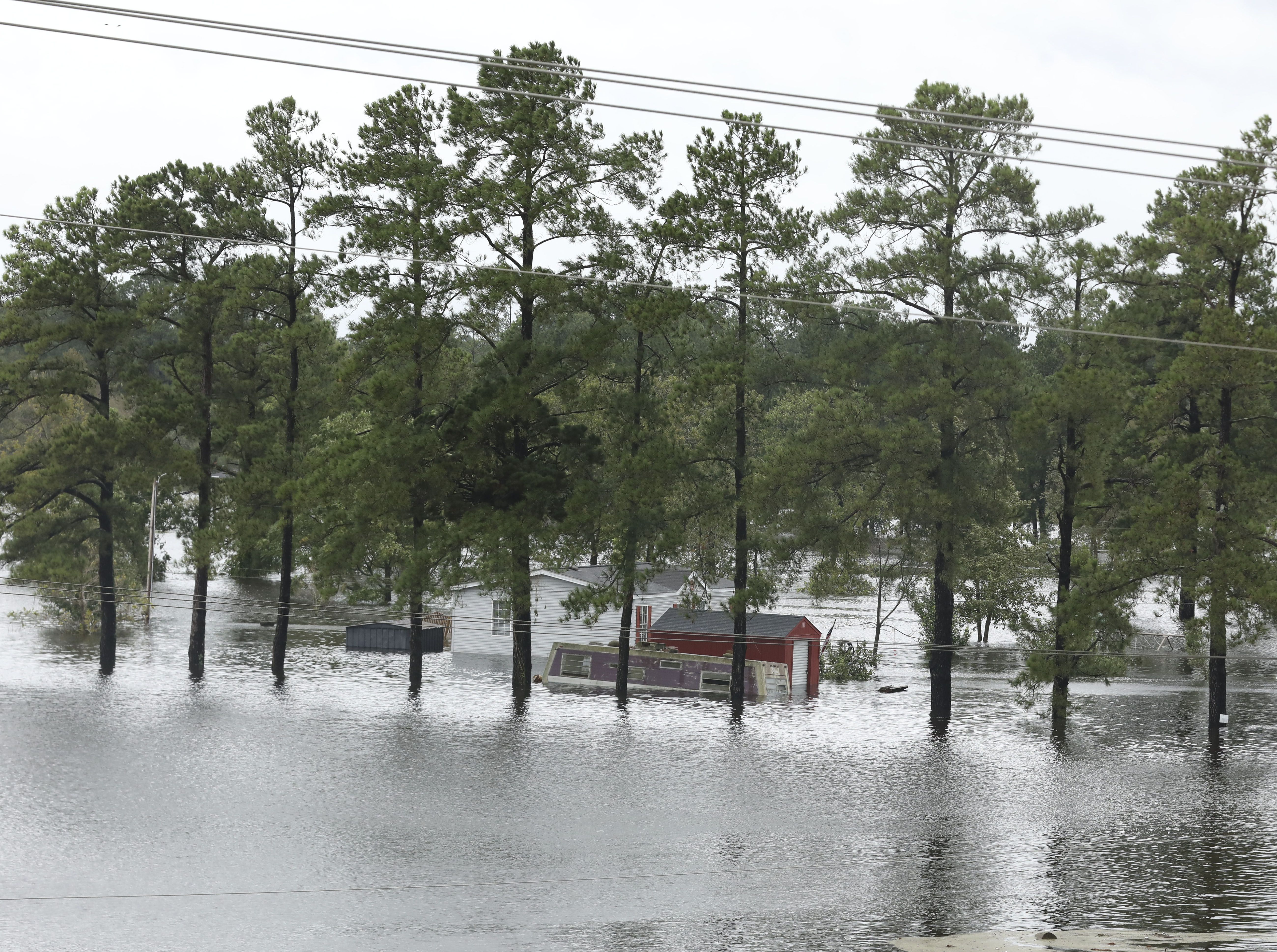 "Estimates from insurance analysts and actuaries show an alarmingly high percentage of homeowners ... are underinsured for a water-driven natural disaster as destructive as Florence," per USA Today's Adam Shell:
"[R]oughly 3 percent of the homes in North Carolina [are estimated to have] flood coverage."
"Only 10 percent to 20 percent of coastal homeowners in the hard-hit eastern part of North Carolina ... have coverage through the government's National Flood Insurance Program."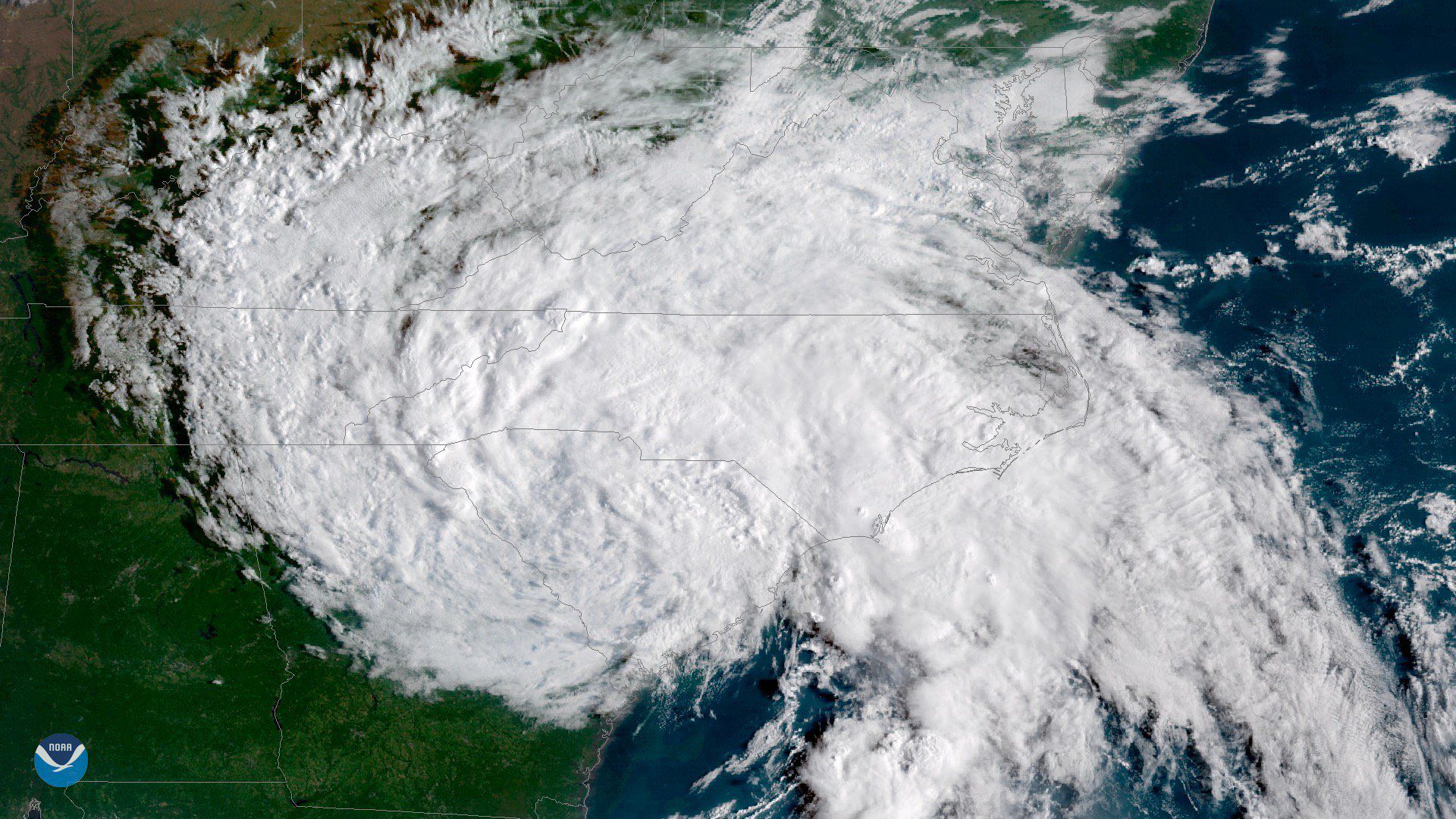 Bonus: Fun read when you have time
Sarah Sanders, "Trump's Battering Ram," is profiled by The New Yorker's Paige Williams:
"I asked Sanders how she, as a Christian, reconciles her religious beliefs with her support for Trump ... 'I'm not going to my office expecting it to be my church,' she answered. 'Frankly, if people of faith don't get involved in the dirty process, then you're missing the entire point of what we're called to do.'"
"Sanders may accept that she can't control the questions she is asked, but she nevertheless tries to take control of every exchange. In her interactions with me, she took this approach to extremes, saying that almost everything was off the record."
"The reporters and the White House officials who consistently work with her outside the briefing room like her personally, and find her to be helpful and reliable."
"Like many modern evangelicals, after work she likes to have a glass of wine."
💰 6. After tax writeoff, profits return slowly
"U.S. companies have moved cautiously in repatriating profits stockpiled overseas in response to last year's tax-law rewrite, after the Trump administration's assertions that trillions of dollars would come home quickly," The Wall Street Journal's Richard Rubin and Theo Francis report (subscription):
"The Wall Street Journal reviewed securities filings from 108 publicly traded companies accounting for the vast majority of an estimated $2.7 trillion in profits parked abroad, and asked each company what it was doing with the funds. In their filings and responses, they said they have repatriated about $143 billion so far this year."
"About two-thirds of the money came from two corporations—networking-equipment giant Cisco Systems Inc. and drugmaker Gilead Sciences."
7. Trump's trump card
First look ... Joint poll of presidential battleground states by Øptimus Consulting and Firehouse Strategies finds:
"[M]ost Republicans continue to believe Trump more than Mueller (61.8% to 19%) — although more believe Mueller now than did in February (58.5% to 15.2%)."
8. Hillary reviews Trump
"American Democracy Is in Crisis," writes Hillary Clinton in The Atlantic, adapted from the afterword of the paperback version of her 2016 campaign memoir "What Happened":
"In the roughly 21 months since he took the oath of office, Trump has sunk far below the already-low bar he set for himself in his ugly campaign."
"Trump and his cronies do so many despicable things that it can be hard to keep track. I think that may be the point — to confound us, so it's harder to keep our eye on the ball. The ball, of course, is protecting American democracy."
9. Energy: our essential and unappreciated risk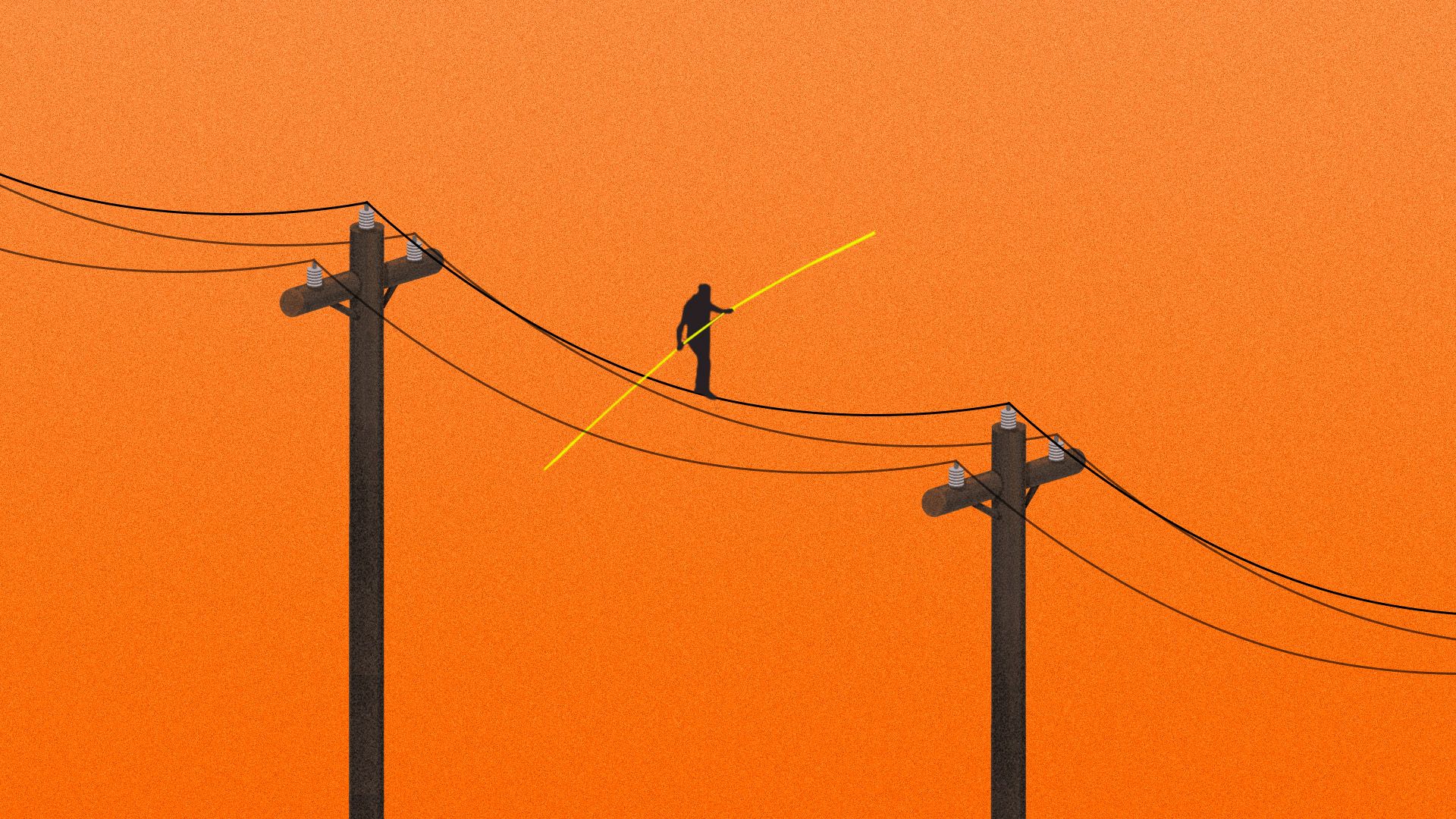 Natural-gas explosions in Massachusetts and Hurricane Florence's threat of energy infrastructure remind us that energy can pose enormous, sometimes deadly, risks, Axios' Amy Harder writes in "Harder Line":
Why it matters: Energy is the thing we all need but don't notice until it's gone, expensive or going awry. Energy facilities — particularly nuclear plants — appear to be withstanding Florence well.
We saw a tragically different outcome in Massachusetts Thursday, with one death and roughly two dozen injuries. They both inject a consciousness into our energy dependence we usually overlook.
10. 1 📺 thing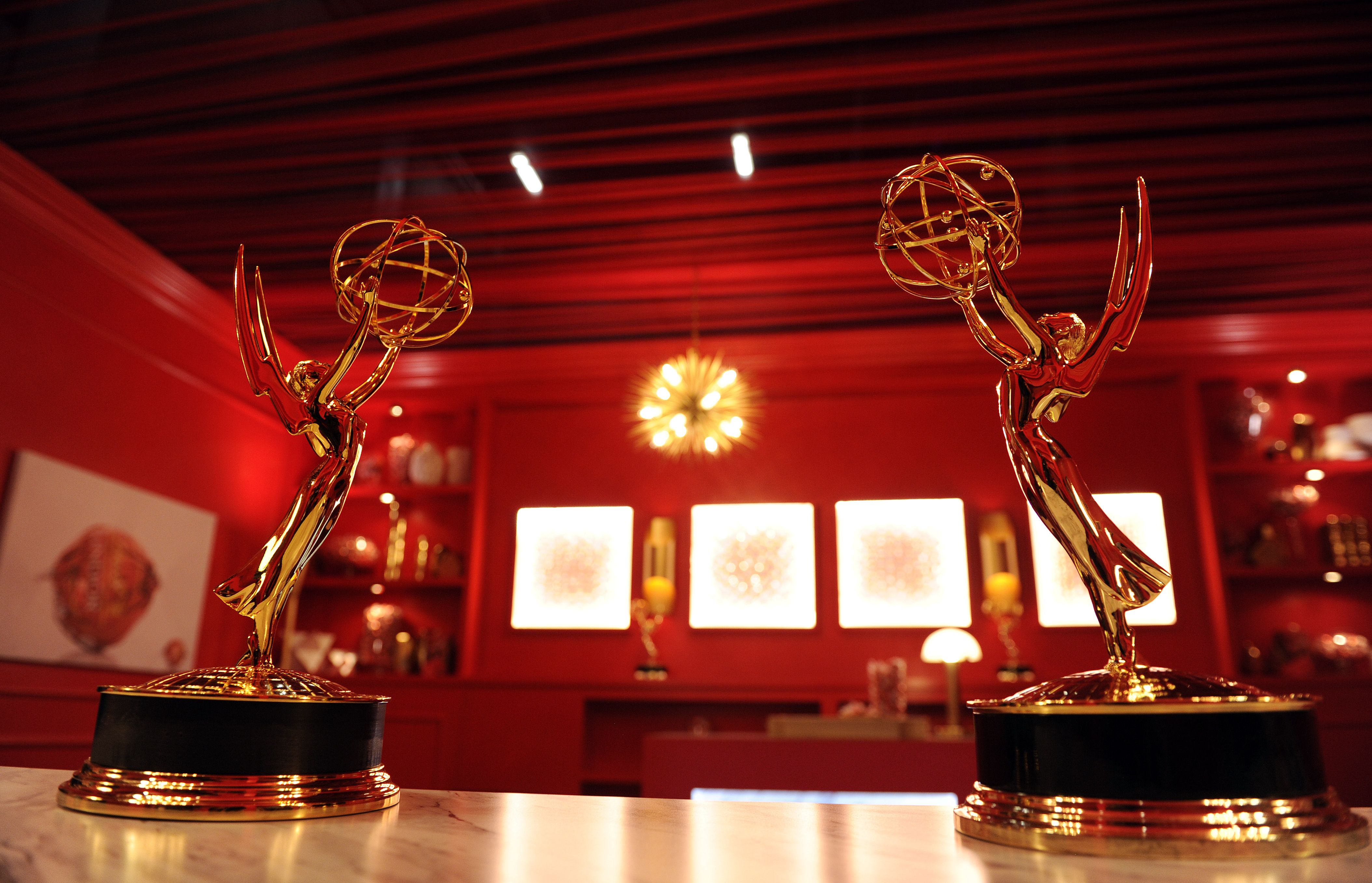 "Saturday Night Live" creator Lorne Michaels, producing his second Emmy telecast in 30 years (8 ET tonight on NBC), needs to turn viewership around after the 2017 show's audience of 11.4 million narrowly avoided the embarrassment of setting a new low, AP's Lynn Elber reports:
"SNL" faux news anchors Michael Che and Colin Jost will be hosts and familiar "SNL" faces, including Kate McKinnon and Alec Baldwin, will be presenters and nominees.
Hulu's "The Handmaid's Tale" is the defending best drama series champ, with HBO's two-time previous winner "Game of Thrones" the top rival. NBC's "This Is Us" is the only network nominee in the category.
For comedy, the front-runners are FX's "Atlanta" and Amazon Prime Video's "The Marvelous Mrs. Maisel," with ABC's "black-ish" the only network show in contention.
"The telecast could see a number of record nominations for people of color converted into awards, some historic":
"Sandra Oh has the chance to become the first performer of Asian descent to win a lead drama actress trophy for the BBC America's spy thriller 'Killing Eve.'"
Issa Rae of HBO's "Insecure" or ABC's "black-ish" star Tracee Ellis Ross could become the second African-American to win as best comedy actress, following Isabel Sanford (1981, "The Jeffersons") by 37 years.