June 20, 2018
Good Wednesday morning from Cannes.
1 big thing: Trump "boxed in" — knows he's losing but won't back down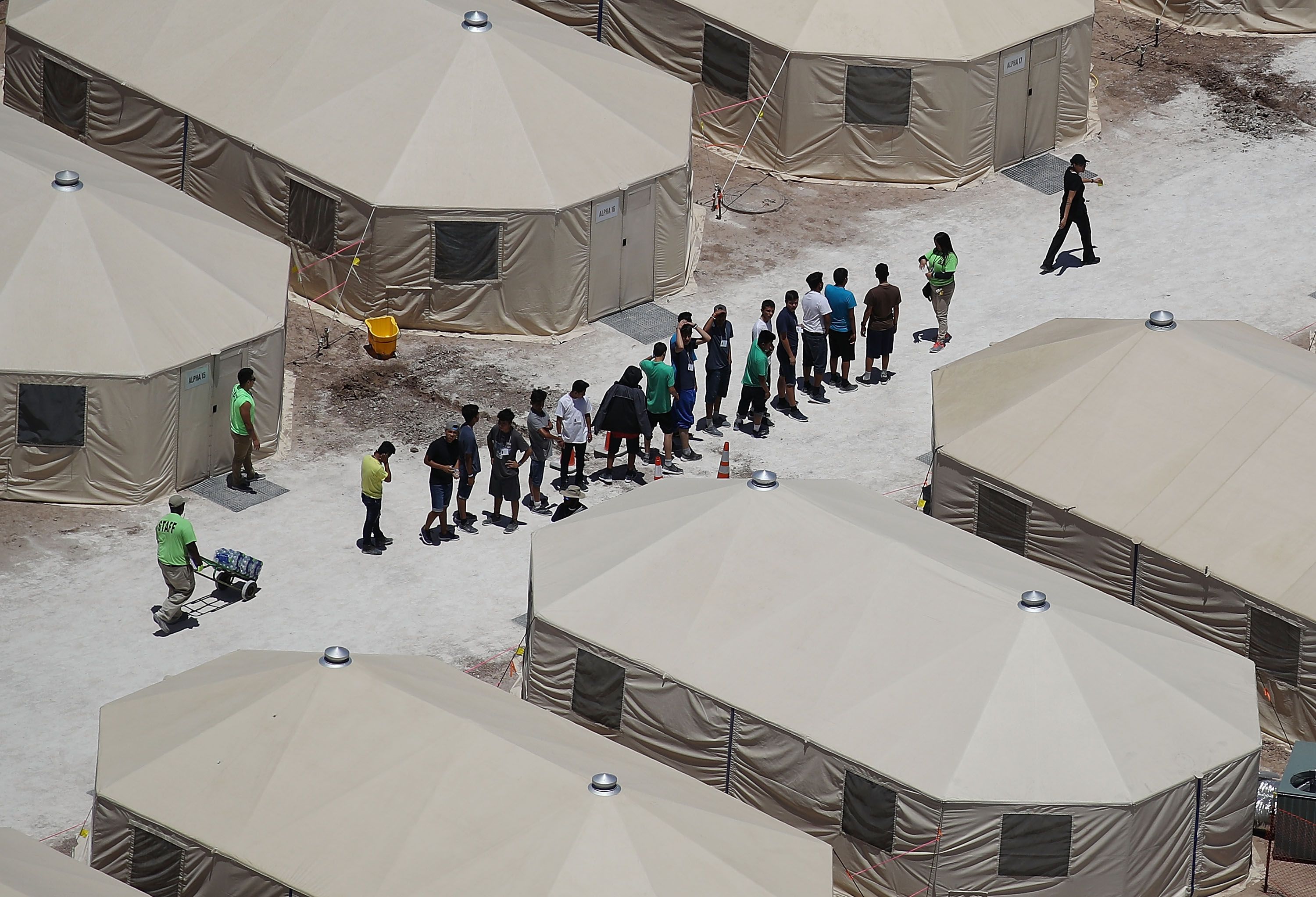 Speaking to House Republicans at the Capitol last evening, President Trump admitted the political pressure over family separations at the border is growing. But a top aide said Trump "doesn't want to look weak" by backing down.
Trump told members that his daughter Ivanka Trump had talked to him about the images of children, and told him what a problem they are, Axios' Caitlin Owens reports.
But Trump left any solution up to Congress.
What Trump is thinking ... A senior administration official, after Jonathan Swan asked whether Trump thinks the family separation issue is a political winner because it makes him look "hardcore" on the border:
"Not at all. He's doing it to press the case with Congress. He's moved personally, but also doesn't want to look weak. He feels boxed in, is frustrated and knows it's bad politics — but also understands it's not a fight he can back down from."
"This isn't a political play at all. There are easier ways to pick fights on immigration or better cultural issues."
Breaking ... NBC News' Julia Ainsley reports: "The cost of holding migrant children who have been separated from their parents in newly created 'tent cities' is $775 per person per night, according to an official at the Department of Health and Human Services — far higher than the cost of keeping children with their parents in detention centers or holding them in more permanent buildings."

2. Trump punts border crisis to a broken Congress
President Trump's border crisis is only the latest example of the administration enacting a policy with drastic implications and telling Congress to fix it, Axios' Caitlin Owens reports:
The strategy hasn't worked in the past, with negotiations going down in partisan flames.
Why it matters: If Congress fails yet again to find a legislative solution to a problem thrust upon it by the White House, this time it means that family separation at the border will continue unless Trump caves.
On issues that have caused legislative stalemates for years — if not decades — Trump has consistently chosen to punt to Congress anyway:
He decided to end the Affordable Care Act's cost-sharing subsidy payments, which experts were predicting would throw the individual market into turmoil unless Congress funded them.
He ended DACA, which protected people who came to the United States illegally as children from deportation.
Be smart ... A former GOP leadership aide: "It's the legislative strategy of rolling a grenade in the room."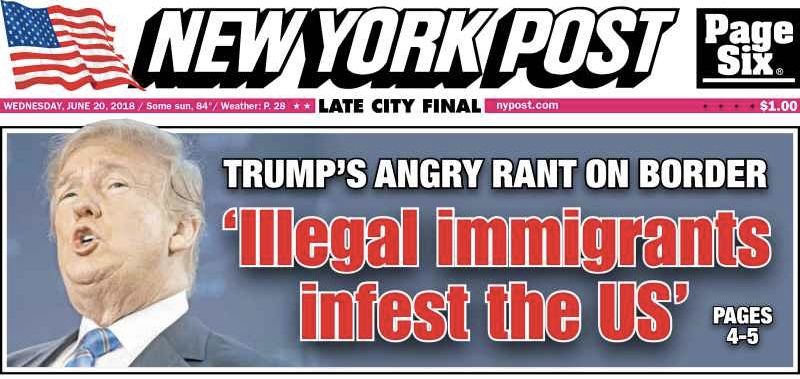 3. Best practices for child welfare not followed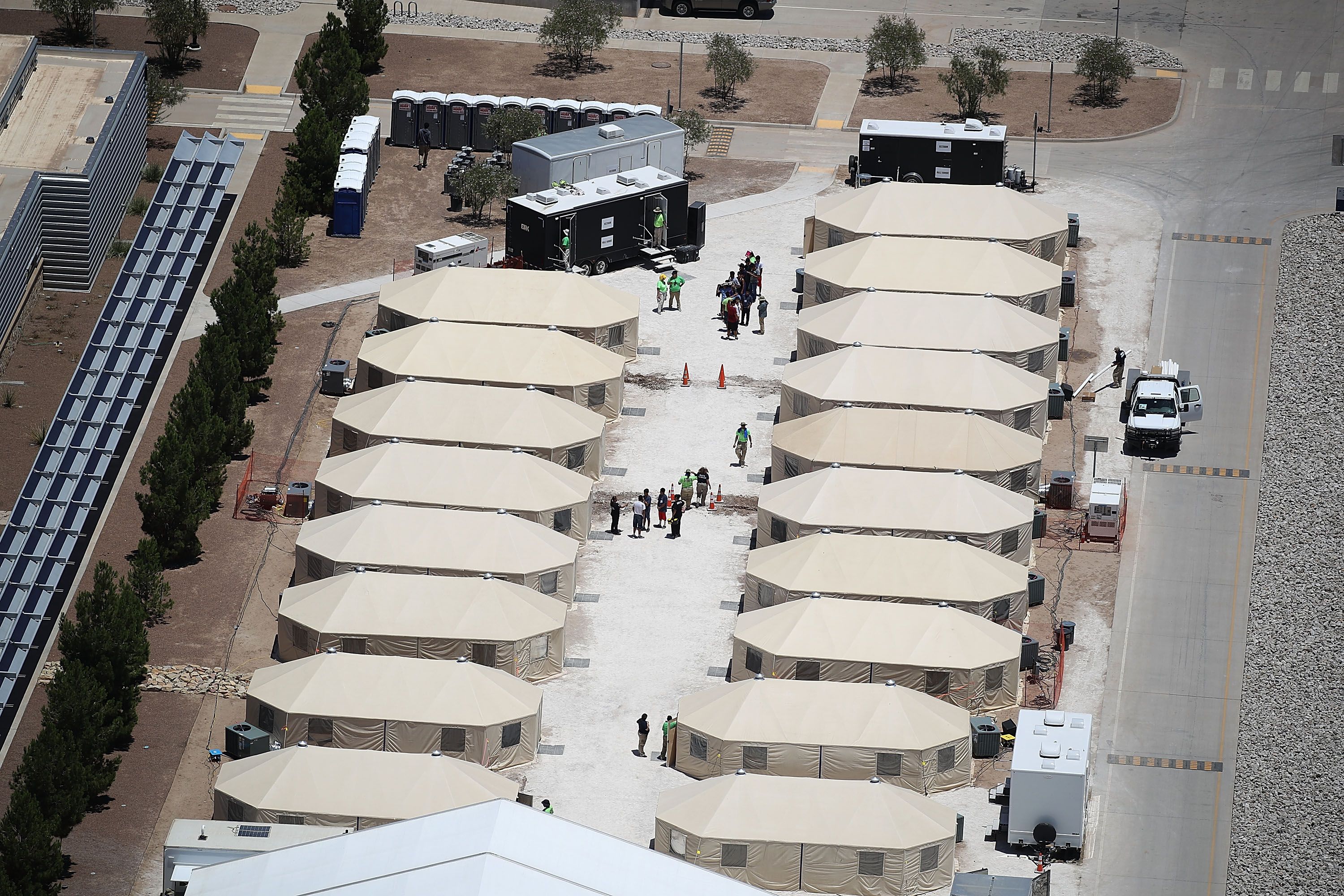 "Decades after the nation's child welfare system ended the use of orphanages over concerns about the lasting trauma to children, the administration is standing up new institutions to hold Central American toddlers that the government separated from their parents," AP's Garance Burke and Martha Mendoza report:
"Trump administration officials have been sending babies and other young children forcibly separated from their parents at the U.S.-Mexico border to at least three 'tender age' shelters in South Texas."
"Lawyers and medical providers who have visited the Rio Grande Valley shelters described play rooms of crying preschool-age children in crisis."
"The government also plans to open a fourth shelter to house hundreds of young migrant children in Houston, where city leaders denounced the move."
"Child welfare ... agencies have ways of minimizing the trauma that aren't being employed by the Trump administration in separating immigrant families," AP's David Crary writes:
Research demonstrates "that family separation can cause long-term trauma for children, including depression, anxiety, feelings of insecurity and post-traumatic stress disorder."
"[C]hild welfare agencies often try to arrange visits between parents and children and keep communication open."
"[P]arents could offer advice to the children's caregiver — their food preferences and bedtime rituals."
4. Inside the room ... Trump: "Get the good marble!"
After leaving the Capitol, President Trump spoke for 40 minutes last night to a dinner for supporters of his allied fundraising group, America First, at Trump International Hotel.
Jonathan Swan got this fantastic readout, via the recollection of a source in the room:
Trump said: "They told me it'd cost $1 billion" to build an embassy in Jerusalem. "I'm about to sign it — Donald J. — then said: 'This is way too expensive; not a Trump deal.' I call David Friedman [his ambassador to Israel]. He says, ... 'I can do it for $180,000.' I said, 'David' — I've never said this — 'you're making me look cheap. Get the good marble! Spend $400,000.'"
Trump talked about how well everyone in the room was doing. Indicating his friend Harold Hamm, Trump said: "Harold's doing great." The president said the Trump economy's great, even for people who've got a ton of money.
Taking a victory lap on the North Korea summit, Trump said the "fake media" complained, but he got hostages back — "all this for nothing."
Trump trumpeted Sean Spicer, who recently joined America First as a spokesman and senior adviser. POTUS said his former press secretary's forthcoming book — "The Briefing," out July 24 (preorder) — "will a great book — gonna be amazing."
Calling out heavyweight champion Evander Holyfield, who was at the dinner, Trump said of Spicer: "He's probably taken as many punches as you, Evander."
On Canadian Prime Minister Justin Trudeau: "I'm on Air Force One and he doesn't think there are any TVs. There are like 28 TVs. You open a closet and there's a TV. He was hugging me when I left."
Trump praised Fox News contributor Tammy Bruce — said she's great on TV.
5. Banking through smart speakers
"Big banks and financial companies have started to offer banking through virtual assistants — Amazon's Alexa, Apple's Siri, and Google's Assistant — in a way that will allow customers to check their balances, pay bills and, in the near future, send money just with their voice," AP's Ken Sweet reports.
The problem: "Virtual assistants and smart speakers are still relatively new technologies, and potentially susceptible to being exploited by cyber criminals."
"All banks require the use of a four-digit PIN before they will provide balance and bank account info over these speakers, and suggest making those PINs different from the one on a customer's ATM card."
6. Axios explains: What happens when families cross the border
This started with the Justice Department's "zero tolerance" policy at the border. But it was empowered by the Department of Homeland Security, which began forcibly separating families arrested for crossing the border in order to send the adults to DOJ for prosecution.
7. D.C. voters pass minimum wage for restaurant workers
D.C. voters yesterday embraced (55% to 44%) "a ballot initiative that threatens to roil the city's flourishing restaurant industry, voting to raise the minimum wage to $15 for servers and other workers who largely rely on tips," per the WashPost.
"But restaurant owners ... are expected to pressure the D.C. Council to halt its enactment."
Why it matters: "The vote in the nation's capital is part of a national campaign; the same advocates are trying this year to raise wages for workers who earn gratuities in New York and Michigan."
How it works, via AP: "Initiative 77 ... will eliminate the 'tipped minimum wage' — the two-tiered system under which restaurant and bar owners pay servers, bartenders and bussers a lower hourly wage with the expectation that they will be compensated with tips."
"[T]hese employees can make as little as $3.33 per hour; however, the employer is legally required to make up the difference if the employee's salary plus tips add up to less than the current minimum wage of $12.50 per hour.
The initiative requires employers to pay everyone at least minimum wage.
8. Trump Country losing people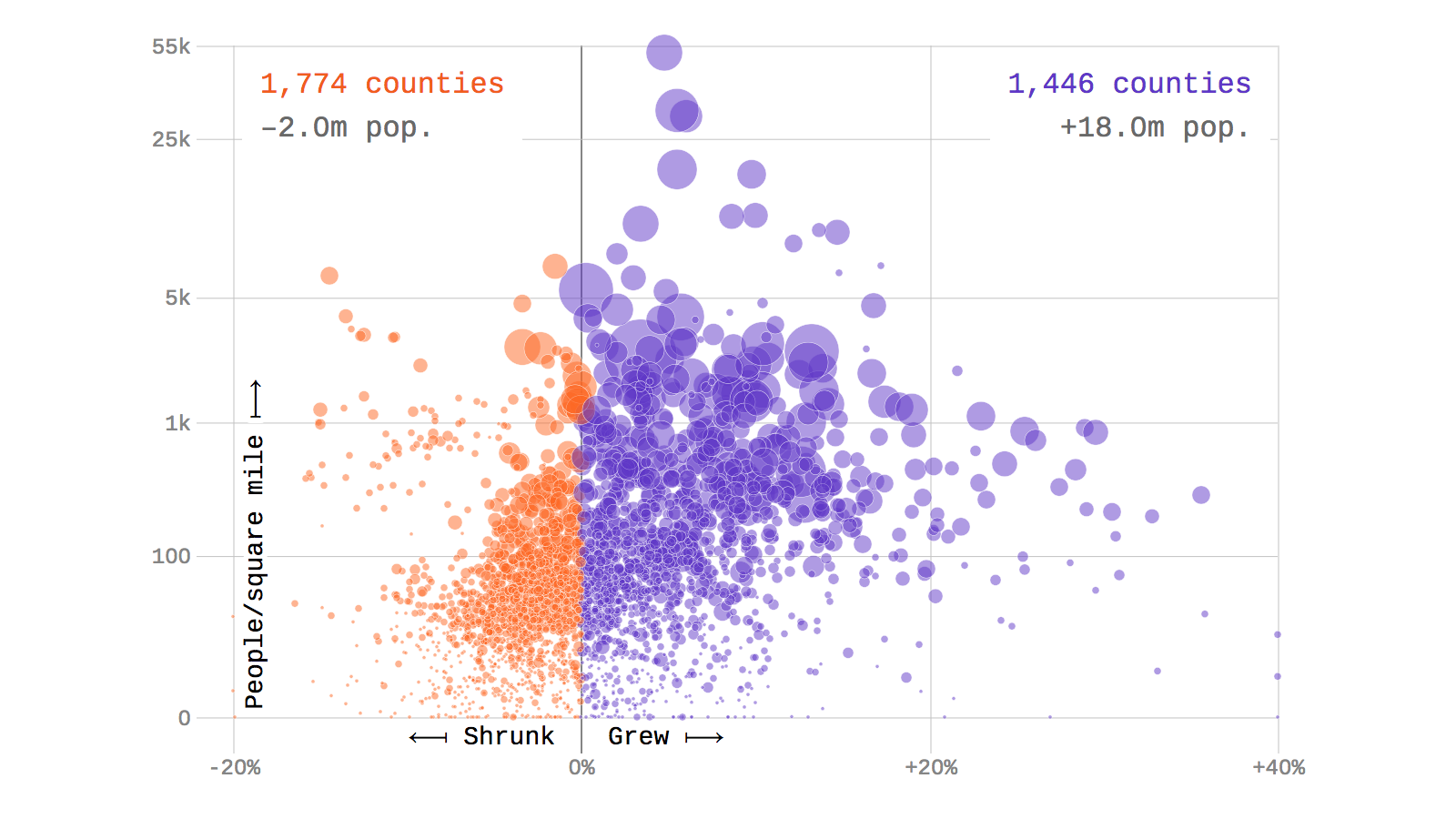 Rural counties, particularly in the Midwest and Northeast, are losing people at a drastic rate due to higher death rates than birth rates and more people moving away than moving in, Axios' Stef Kight writes.
Another reason: Higher death rates for 18 to 64-year-olds in rural counties are often attributed at least in part to the opioid epidemic, which has ravaged many rural areas in the U.S.
Why it matters: Rural clout in Congress and the electoral college will be further diminished.
2016 was a "demographic anomaly," Richard Fry of the Pew Research Center, tells Axios: The rural areas that voted for Trump are not likely to have as much impact on future elections. Instead, "it will be demographic subgroups like racial minorities and women who will be more likely to sway things."
9. First look: If you're tired of waiting...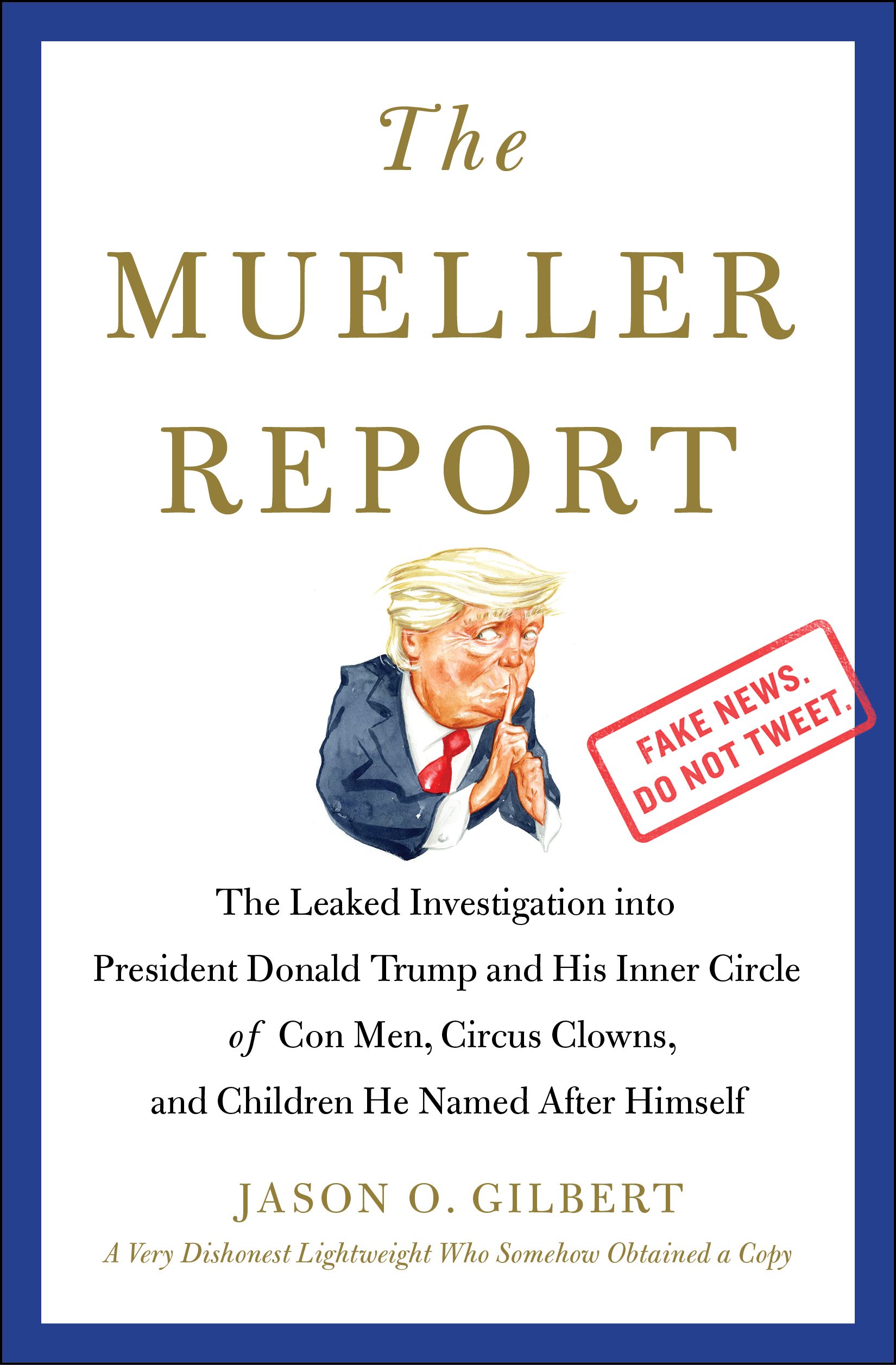 "The Mueller Report" by comedy writer Jason O. Gilbert (out September 4 via Simon & Schuster, preorder) is a satirical preview of Washington's most-anticipated document, imagining a version "leaked by an anonymous and vengeful White House source who goes only by the mysterious code name 'Melania T.'"
From the press release: "Low Stamina" Jonathan Karp, Simon & Schuster's president and publisher: "We are pleased to be publishing the greatest American witch hunt since Arthur Miller's 'The Crucible.'"
10. 🏄 1 surf/skate thing 🏄
"Surfers vs. Skateboarders: The Fight for the Soul of California — Battle over ultimate emblem of California lifestyle moves to Sacramento statehouse" — Wall Street Journal A-hed by Alejandro Lazo and Matthew Gutierrez (subscription):
"Things got gnarly last month when a group of wetsuit-loving California lawmakers voted on a bill in the state assembly to make surfing the official state sport."
"Some Californians are riding for a different sport as the ultimate emblem of the California lifestyle: skateboarding."
"More than party, the debate seems to have divided coastal Californians over those who live inland."
Thanks for starting your day with us. Updates all day on Axios.com.