Axios AM
December 04, 2017
Good Monday morning. Situational awareness: Facebook COO Sheryl Sandberg posts: "Ultimately, the thing that will bring the most to change our culture is ... having more women with more power." ... "CVS Health Corp. agreed to buy Aetna Inc. for about $69 billion ... in a move to transform the pharmacy company and capture more of what consumers spend on health care." (WSJ)
You're invited ... D.C.ers, please join Evan Ryan and me tomorrow at 8 a.m. as we discuss the future of health care with Arianna Huffington; Aneesh Chopra, the first CTO of the U.S.; the CEO of NewYork-Presbyterian Hospital; and more. RSVP here.
1 big thing: Trump lawyers' new claim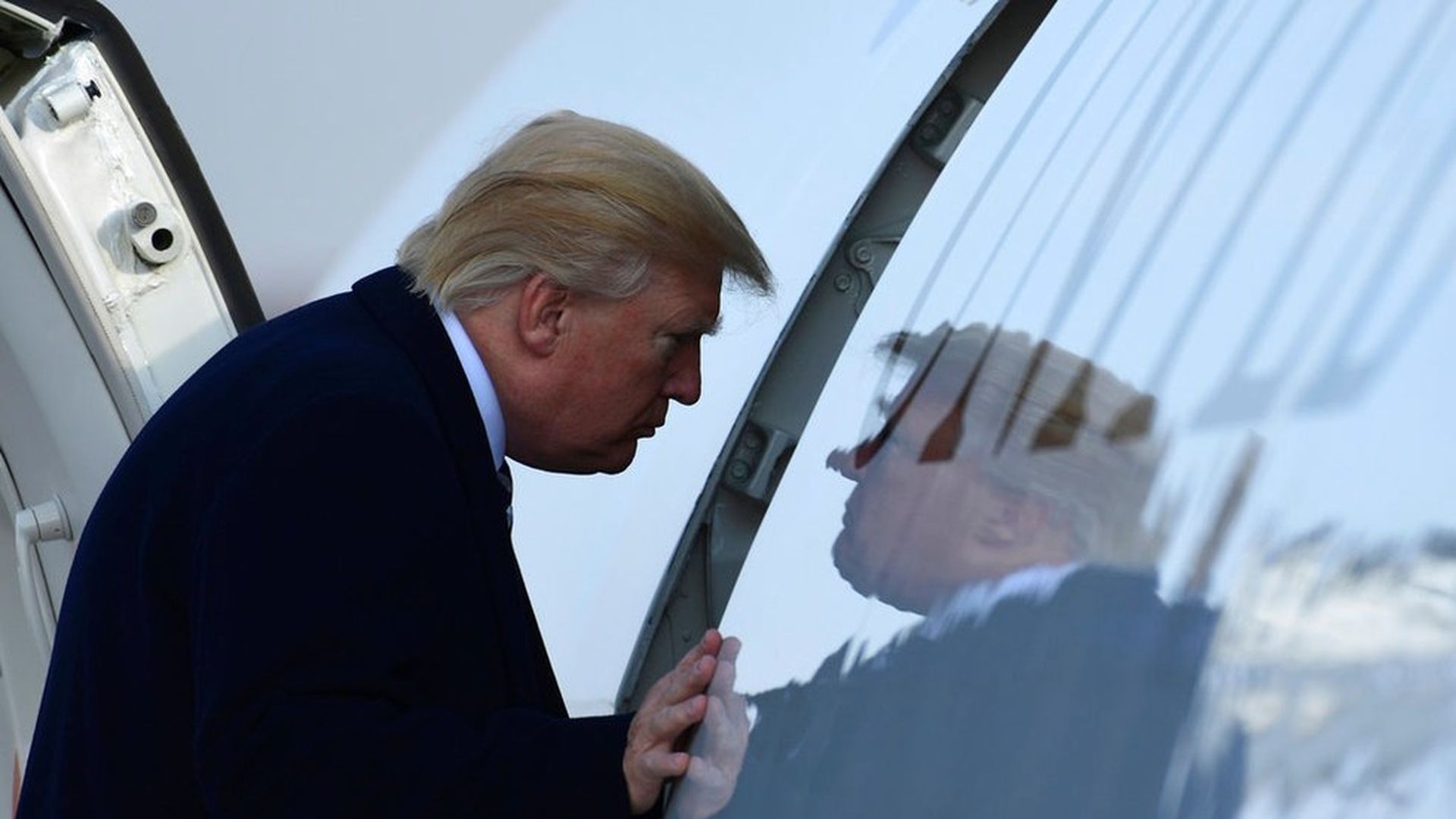 John Dowd, President Trump's outside lawyer, outlined to me a new and highly controversial defense/theory in the Russia probe: A president cannot be guilty of obstruction of justice.
The "President cannot obstruct justice because he is the chief law enforcement officer under [the Constitution's Article II] and has every right to express his view of any case," Dowd claims.
Dowd says he drafted this weekend's Trump tweet that many thought strengthened the case for obstruction: The tweet suggested Trump knew Flynn had lied to the FBI when he was fired, raising new questions about the later firing of FBI Director James Comey.
Dowd: "The tweet did not admit obstruction. That is an ignorant and arrogant assertion."
Why it matters: Trump's legal team is setting the stage to say the president cannot be charged with core crimes discussed in the Russia probe: collusion and obstruction. Presumably, you wouldn't preemptively make these arguments unless you felt there was a chance charges are coming.
One top D.C. lawyer told me that obstruction is usually an ancillary charge rather than a principal one, such as a quid pro quo between the Trump campaign and Russians.
But Dems will fight the Dowd theory. Bob Bauer, an NYU law professor and former White House counsel to President Obama, told me: "It is certainly possible for a president to obstruct justice. The case for immunity has its adherents, but they based their position largely on the consideration that a president subject to prosecution would be unable to perform the duties of the office, a result that they see as constitutionally intolerable."
Remember: The Articles of Impeachment against Nixon began by saying he "obstructed, and impeded the administration of justice."
Bob Woodward tells me this "is a legal thicket and really has not been settled":
"I think a president can only be reached through impeachment and removal. But the House and Senate could conclude a president had obstructed, and conclude that was a 'high crime.'"
"In Watergate there was political exhaustion — plus, as Barry Goldwater said, 'too many lies and too many crimes.' These questions are now, in the end, probably up to the Republicans. The evidence was in Nixon's secret tapes. Is there such a path to proof now in one way or the other? We don't know."
Be smart: The one thing everyone agrees on is that the House of Representatives, with its impeachment power, alone decides what is cause for removal from office. For now, at least, the House is run by Republicans.
2. The only story that matters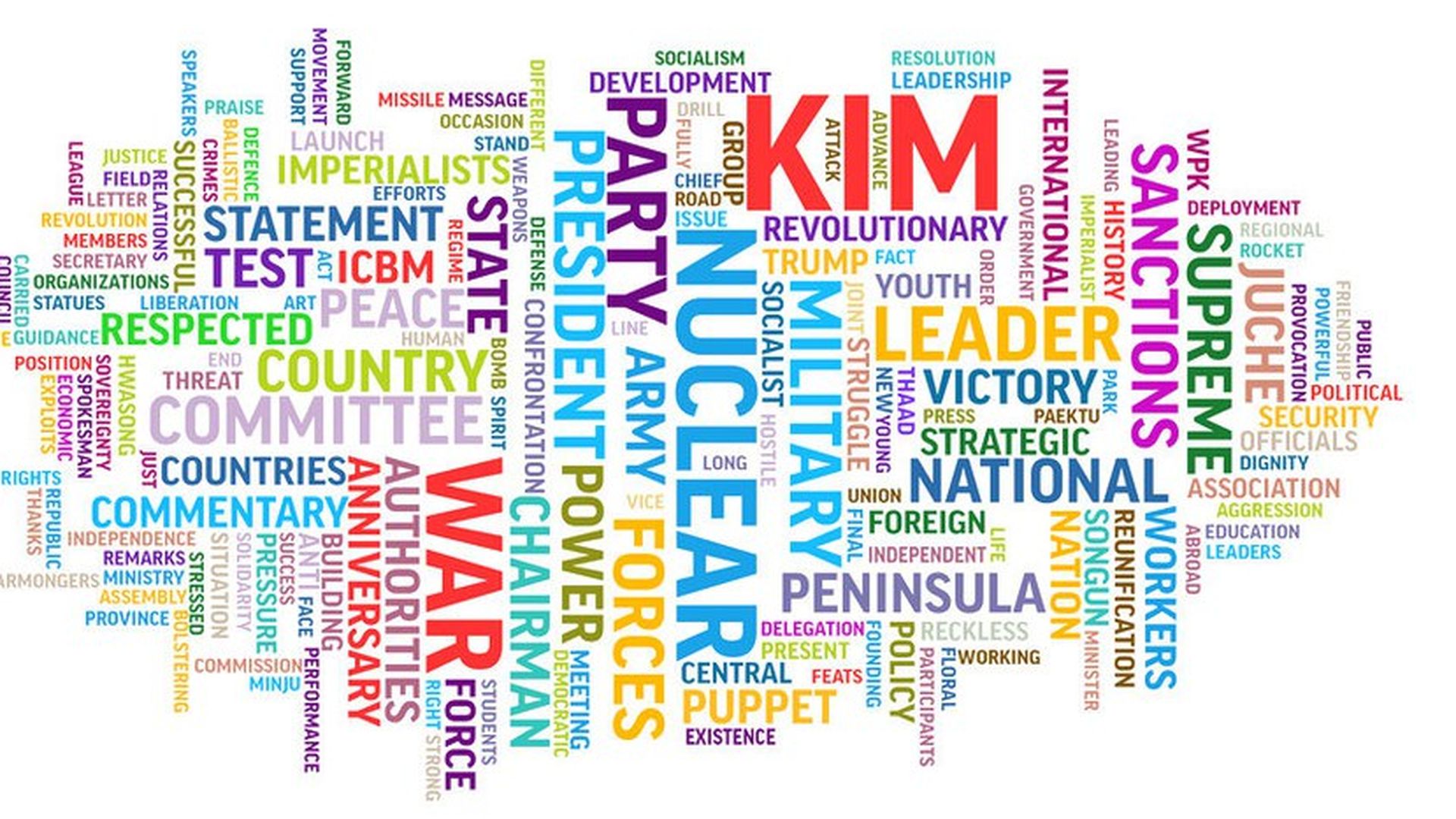 Sen. Lindsey Graham (R-S.C.), to John Dickerson on "Face the Nation": "I'm going to urge the Pentagon not to send any more dependents to South Korea. South Korea should be an unaccompanied tour. It's crazy to send thousands of children to South Korea, given the provocation of North Korea."
"So, I want them to stop sending dependents, and I think it's now time to start moving American dependents out of South Korea."
3. Billy Bush: "Yes, Donald Trump, You Said That"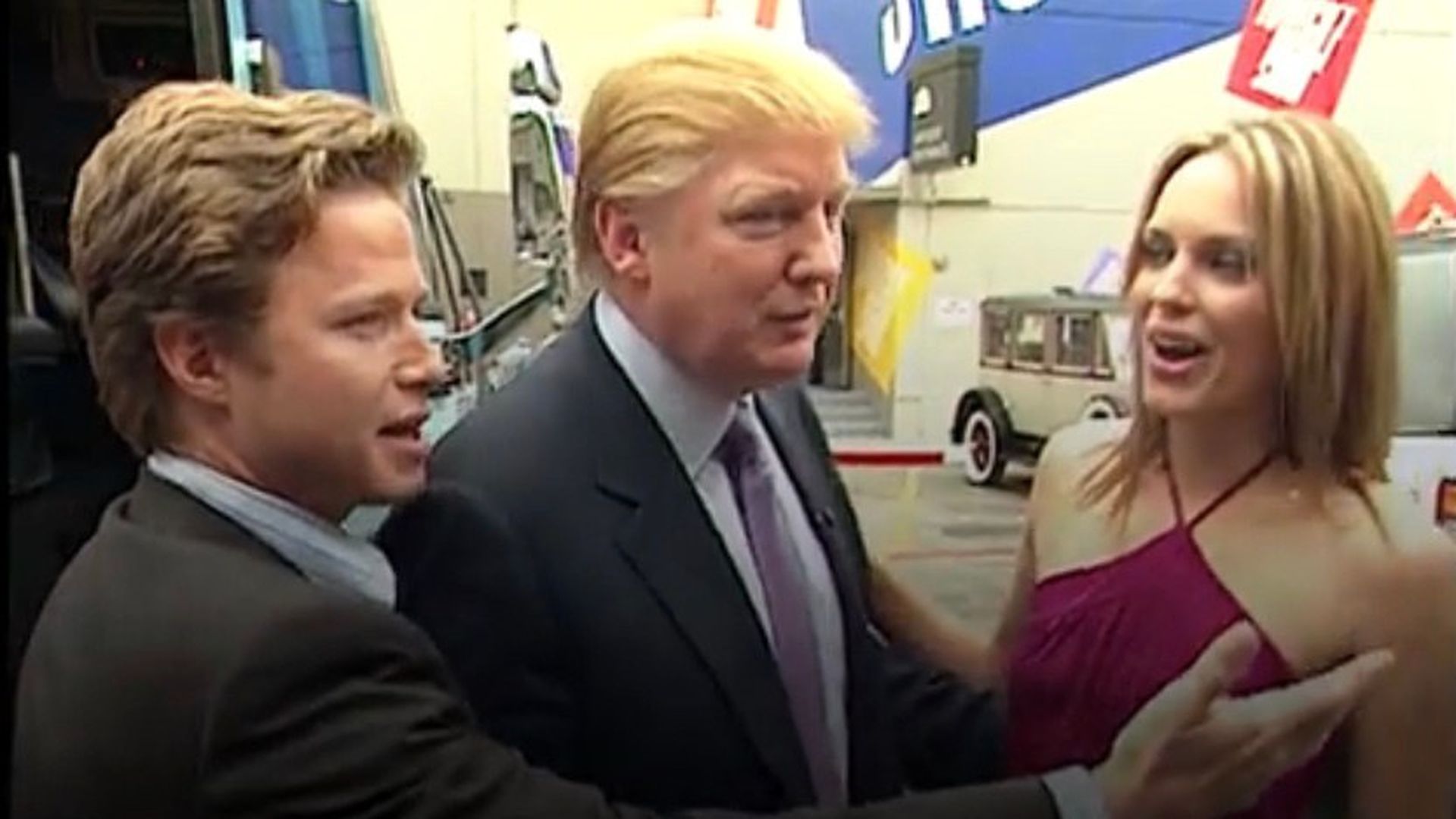 Billy Bush — former co-host of "Access Hollywood" and "Today" — writes in New York Times op-ed:
He said it. "Grab 'em by the pussy."
Of course he said it. And we laughed along, without a single doubt that this was hypothetical hot air from America's highest-rated bloviator. Along with Donald Trump and me, there were seven other guys present on the bus at the time, and every single one of us assumed we were listening to a crass standup act. He was performing. Surely, we thought, none of this was real. We now know better. ...
Today is about reckoning and reawakening, and I hope it reaches all the guys on the bus.
Bonus: Pic du jour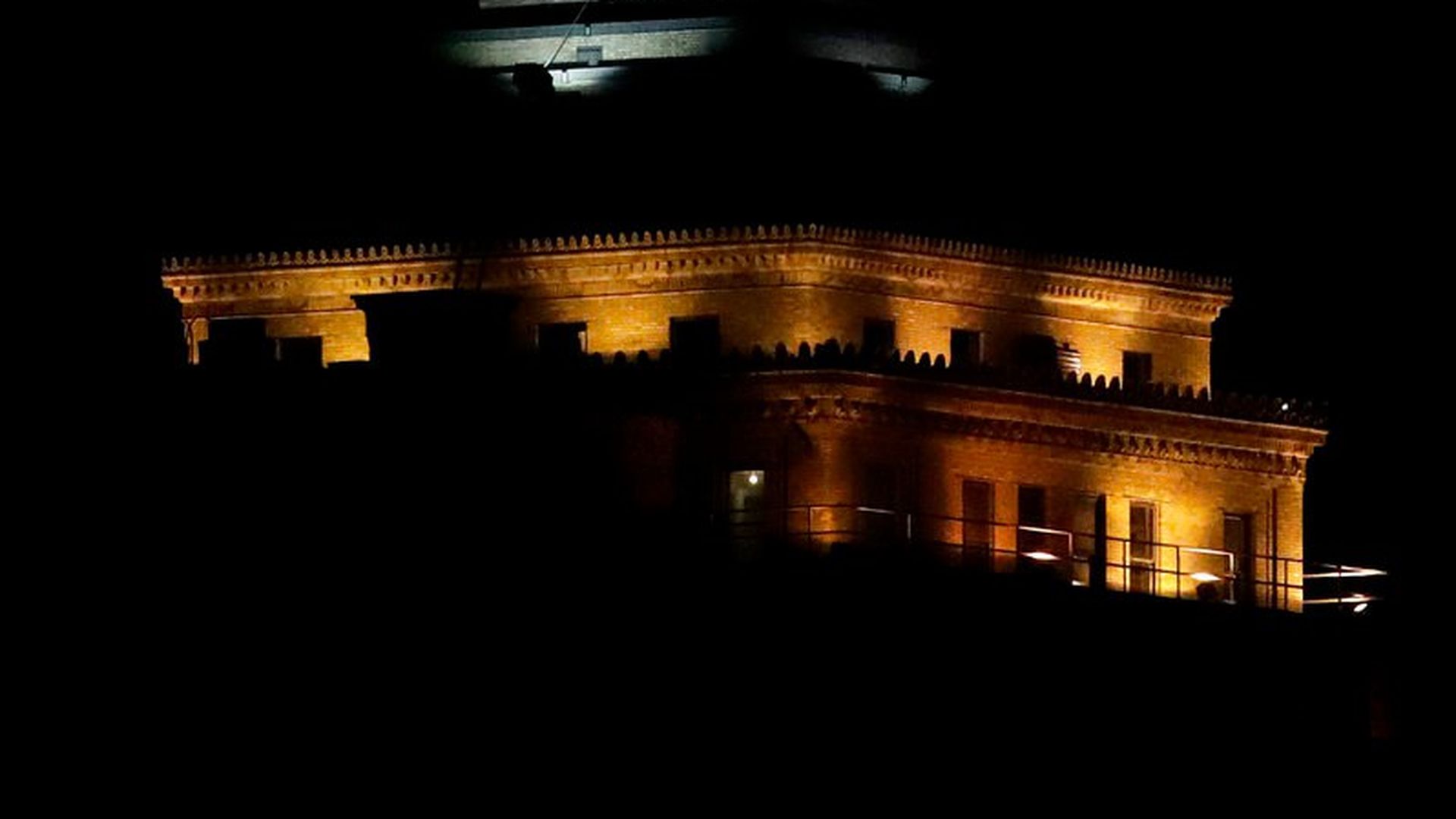 A supermoon rises in front of a replica of the Statue of Liberty, atop the Liberty Building in downtown Buffalo, N.Y., last evening.
December's full moon appears bigger and brighter in the sky as it sits closer than average to Earth.
Sunday's moon is the first of three consecutive supermoons. The next two will occur on Jan. 1 and Jan. 31.
4. Tech zeitgeist
The man who coined the term "net neutrality" is now calling for "a return to sort of Progressive Era style antitrust enforcement that is focused on concentration and size," Axios' David McCabe reports:
Columbia University law professor Tim Wu tapped into the tech policy zeitgeist with his books The Master Switch, about corporate power in the information age, and the more recent Attention Merchants.
In The Curse of Bigness Revisited (a working title), Wu plans to make his case for tighter regulation. Wu hopes to have the book out by spring.
The bigger picture: Antitrust is a hot topic right now. Hill Democrats are working tougher merger enforcement into their midterm platform.
And skepticism of corporate power — especially in tech — is an animating force on both sides of the ideological divide.
5. Less booze at post-Weinstein holiday parties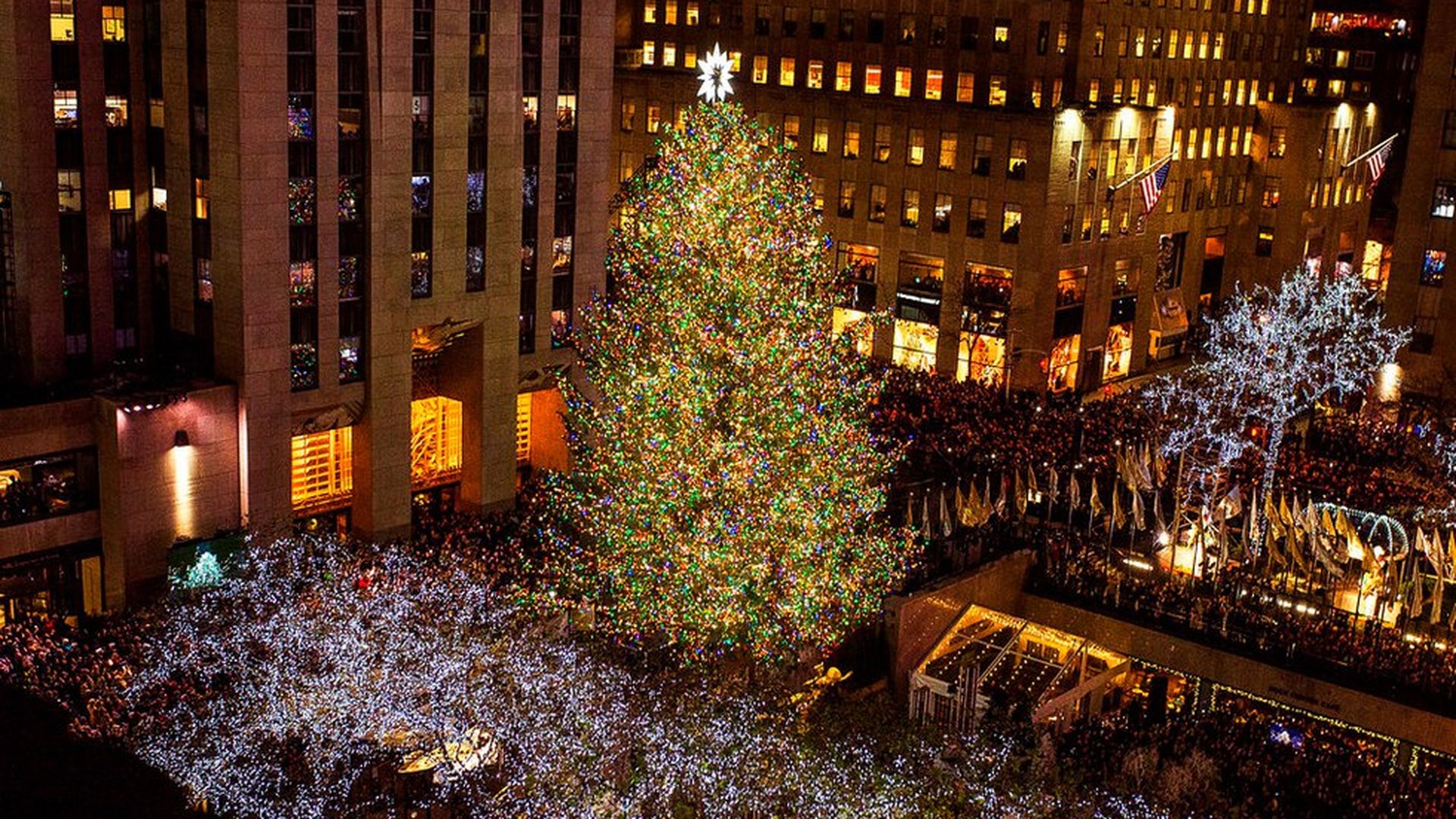 Office holiday parties get a makeover amid scandals, per AP Business Writer Marley Jay:
There will be less booze at many.
Don't hang mistletoe, the National Federation of Independent Businesses say in an annual warning.
Some companies will have party monitors, keeping an eye out for inappropriate behavior.
A survey by Chicago-based consulting company Challenger, Gray & Christmas found that only 49% of companies plan to serve alcohol at their holiday events. Last year that was 62%, the highest number in the decade the firm has run its survey. The number had been going up each year as the economy improved.
"Met Suspends Top Conductor In Sex Inquiry," the N.Y. Times' Michael Cooper reports on A1: "The Metropolitan Opera suspended James Levine, its revered conductor and former music director, ... after three men came forward with accusations that Mr. Levine sexually abused them [as] teenagers."
"Peter Gelb, the general manager of the Met, announced that the company was suspending its four-decade relationship with Mr. Levine, 74, and canceling his upcoming conducting engagements after learning from The New York Times ... about the accounts of the three men."
P.S. After workplace misconduct allegations against former host Garrison Keillor, "A Prairie Home Companion" will get a new name, not yet chosen, Minnesota Public Radio said. (AP)
6. Kushner optimistic on "the ultimate deal"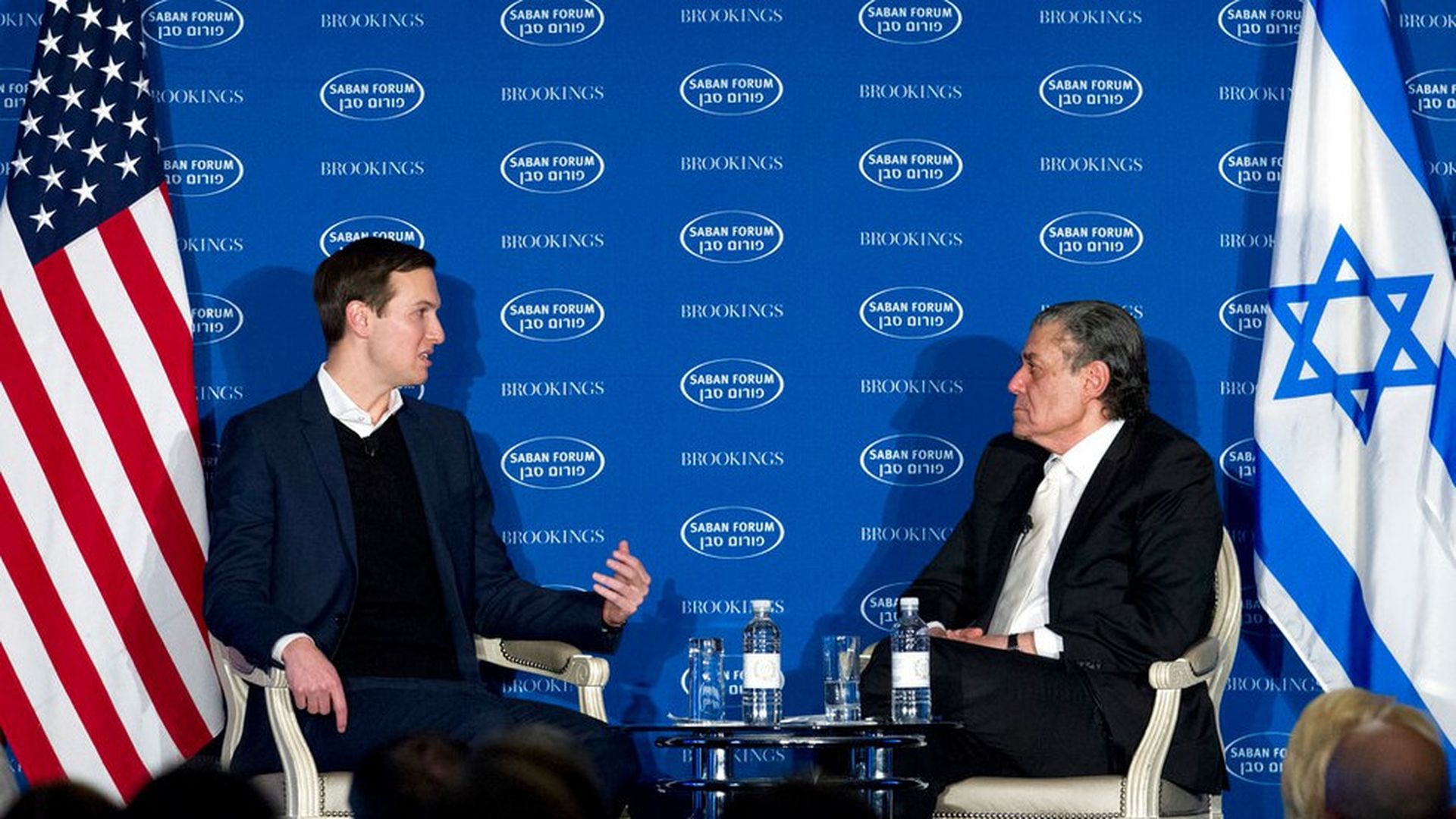 Jared Kushner made rare public remarks at the Saban Forum in Washington, the first time he had spoken publicly about administration's efforts to broker "the ultimate deal" between Israel and the Palestinians.
Barak Ravid of Israel's Channel 10 news, an Axios contributor, has these takeaways:
Kushner's comments showed the Trump "peace team" is drafting a comprehensive deal aiming at a final status agreement that solves all core issues – and not a plan that aims at partial or interim agreements.
Kushner wasn't critical of either Israel or the Palestinians, but some of the points he made are contrary to Israeli Prime Minister Benjamin Netanyahu's positions. Speaking to the forum by satellite from Jerusalem, Netanyahu stressed that the Israeli-Palestinian conflict isn't the cause for other problems in the Middle East and that solving it will not solve issues like ISIS or the Sunni-Shia confrontation.
On life in the spotlight, Kushner said: "[W]hen our service is done, we'll look back and we won't say: 'Oh, there was a bad story on this, there was a bad story on that.' We'll look back and we'll say: 'Did we spend every minute we could to push as hard as we could, on the issues we cared about, to make as big of an impact as possible?'"
7. Scoop: Coal, nuke firms seek billions in tax credits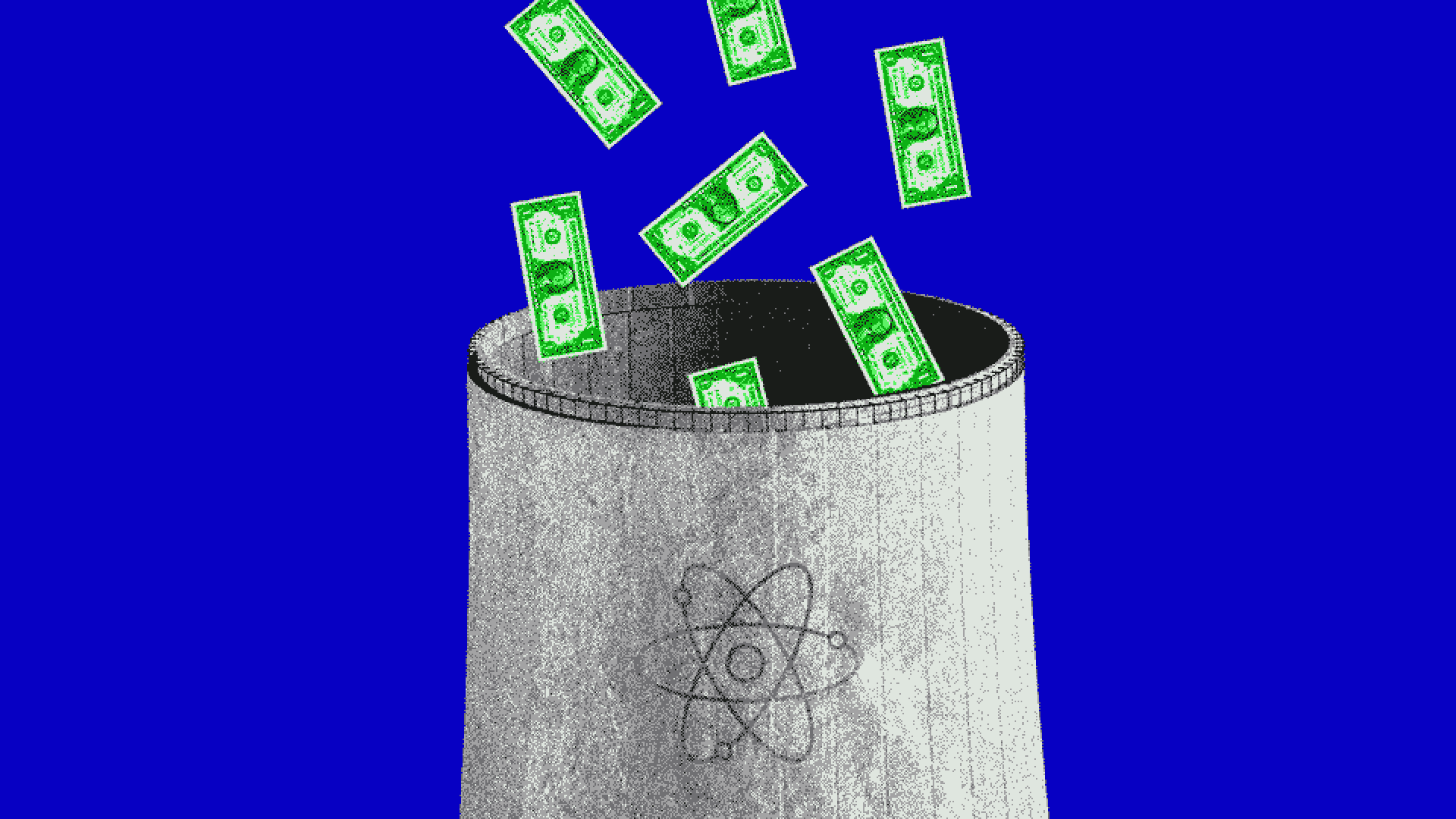 Two separate lobbying pushes are underway, urging Congress to create multibillion-dollar tax credits benefiting virtually all U.S. coal and nuclear plants, Axios' Amy Harder scoops in her weekly "Harder Line" energy column:
The price tags: up to $65 billion for coal and $4.8 billion for nuclear.
Amy's thought bubble: The companies are trying to survive a hyper-competitive electricity market while also taking advantage of Trump's vows to boost coal and nuclear power, which has GOP backing in Congress.
Why it matters: The proposals are sure to face criticism that they would be handouts to legacy energy.
What's ahead: Even skeptical industry officials say the proposals face a fighting chance in the long run.
8. What we're watching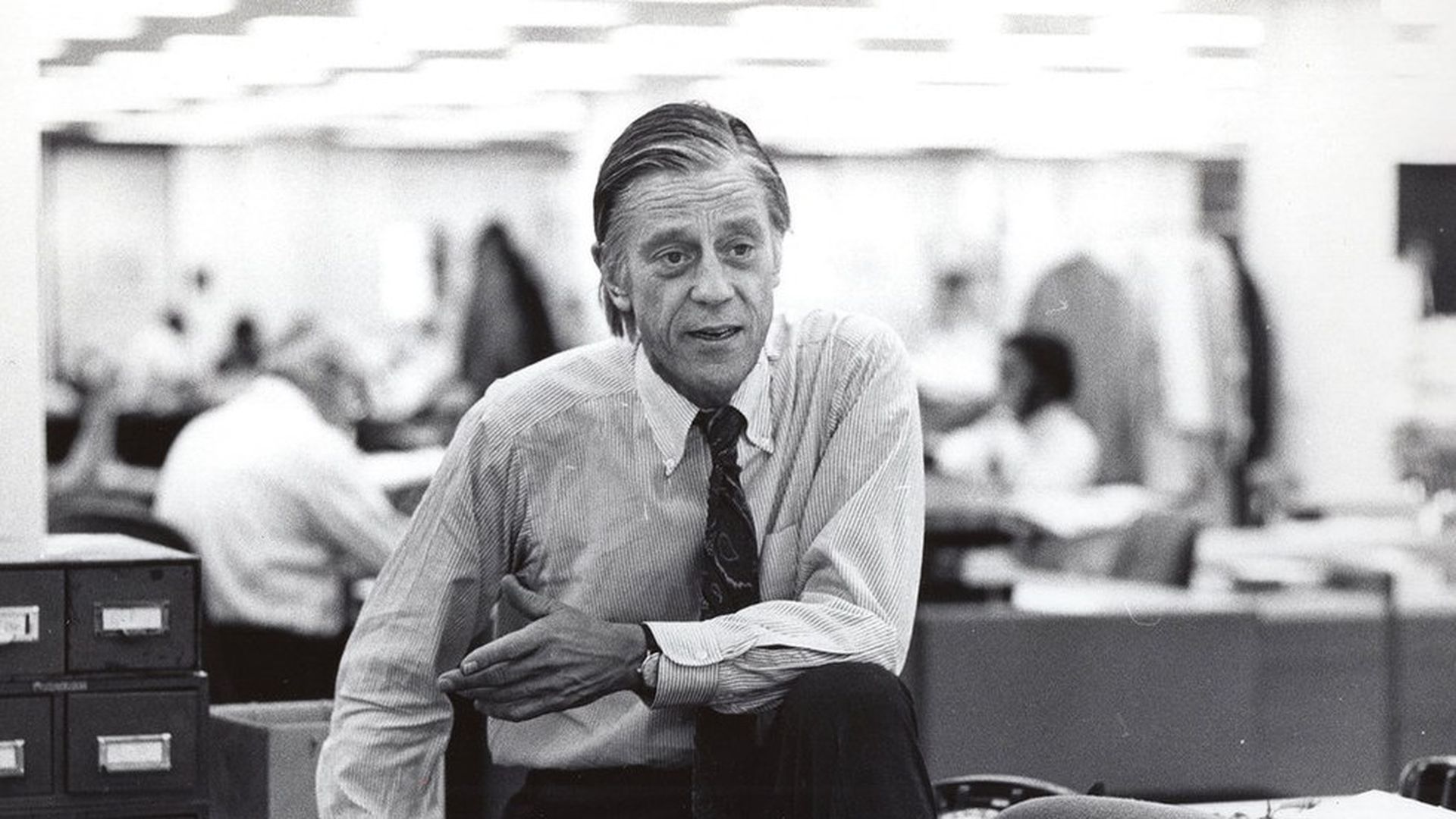 HBO documentary at 8 p.m. ... Told primarily in his own words, The Newspaperman: The Life and Times of Ben Bradlee traces the ascent of the Watergate-era Washington Post executive editor from a young Boston boy stricken with polio to the one of the 20th century's most consequential journalists, HBO says:
Bradlee's son, Quinn Bradlee, is a co-producer.
The Newspaperman features previously unseen home movies, photos, archival footage and interviews with a who's who of American journalism, Washington insiders, and family and friends: Bob Woodward, Carl Bernstein, Quinn Bradlee, Courtland Milloy, David Maraniss, David Remnick, Don Graham, George Vaillant, Henry Kissinger, Ben Bradlee Jr., Jim Hoagland, Jim Lehrer, John Dean, Norman Lear, Richard Cohen, Robert Kaiser, Robert Redford, Sally Bedell Smith, Sally Quinn, Tina Brown and Tom Brokaw.
Running time: 90 mins.
9. An epic year: 2 of 30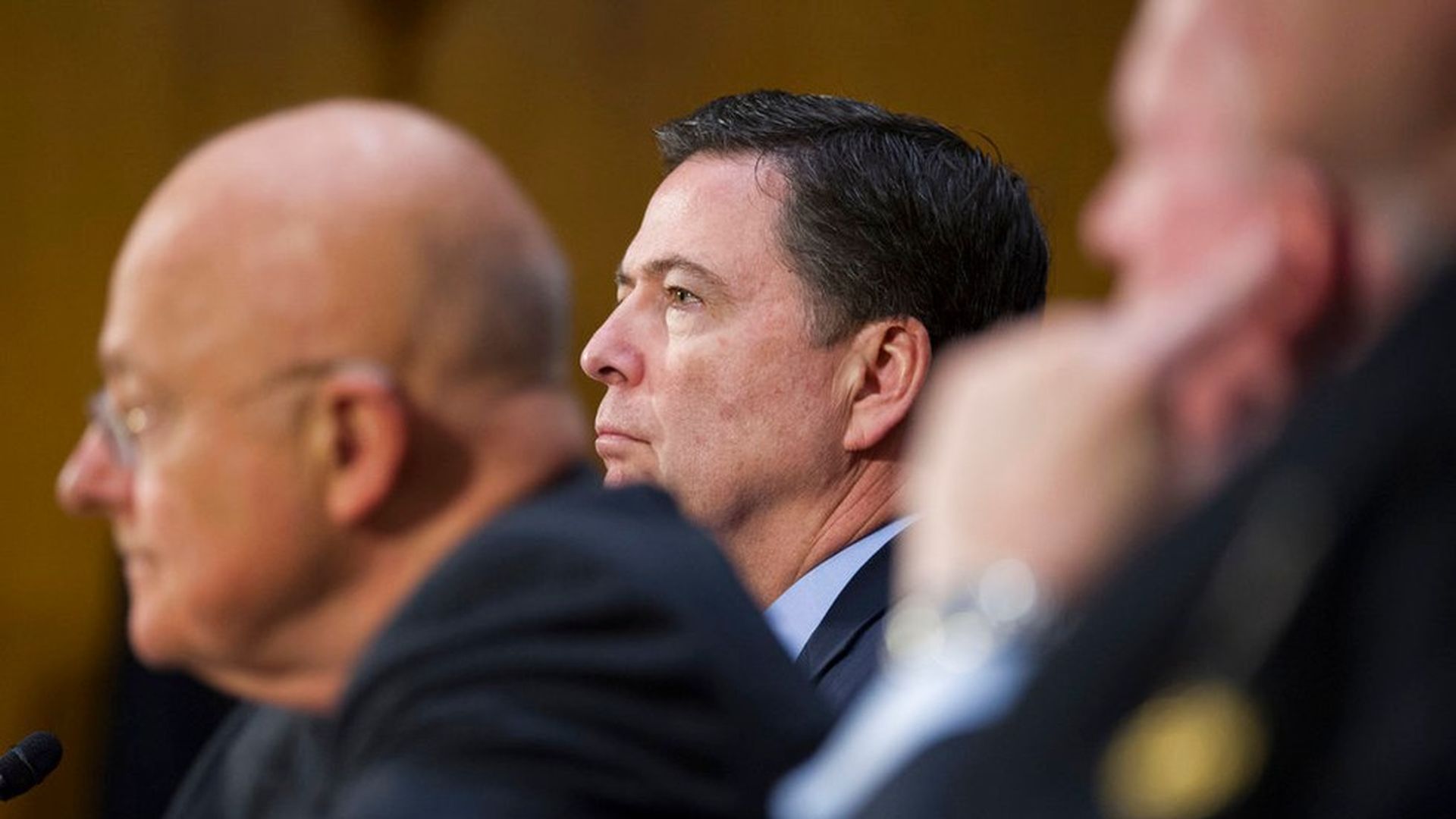 Reliving an epic 2017 ... James Clapper, then director of National Intelligence (left), and James Comey, then FBI director, testify on Jan. 10 —10 days before the inauguration — at a Senate Intelligence Committee hearing on Russian Intelligence Activities.
From the N.Y. Times account of the hearing: "Clapper largely repeated the conclusions of [an intelligence community report from Jan. 6] ... that the goal of the Russian effort was to disparage Mrs. Clinton ... and over time to favor Mr. Trump."
"Clapper said he believed that President Vladimir V. Putin of Russia and his aides had actively ordered the operation that resulted in the hacking, though he left unclear how involved they may have been in the details."
"After receiving a briefing on the report on Friday, Mr. Trump acknowledged for the first time that Russia had sought to hack into the [DNC] ... But he insisted that the effort had played no role in his election."
"Senator Mark Warner, Democrat of Virginia and the committee's vice chairman, called the election hacking 'one of the most serious events of my public life.'"
10. 1 bowl thing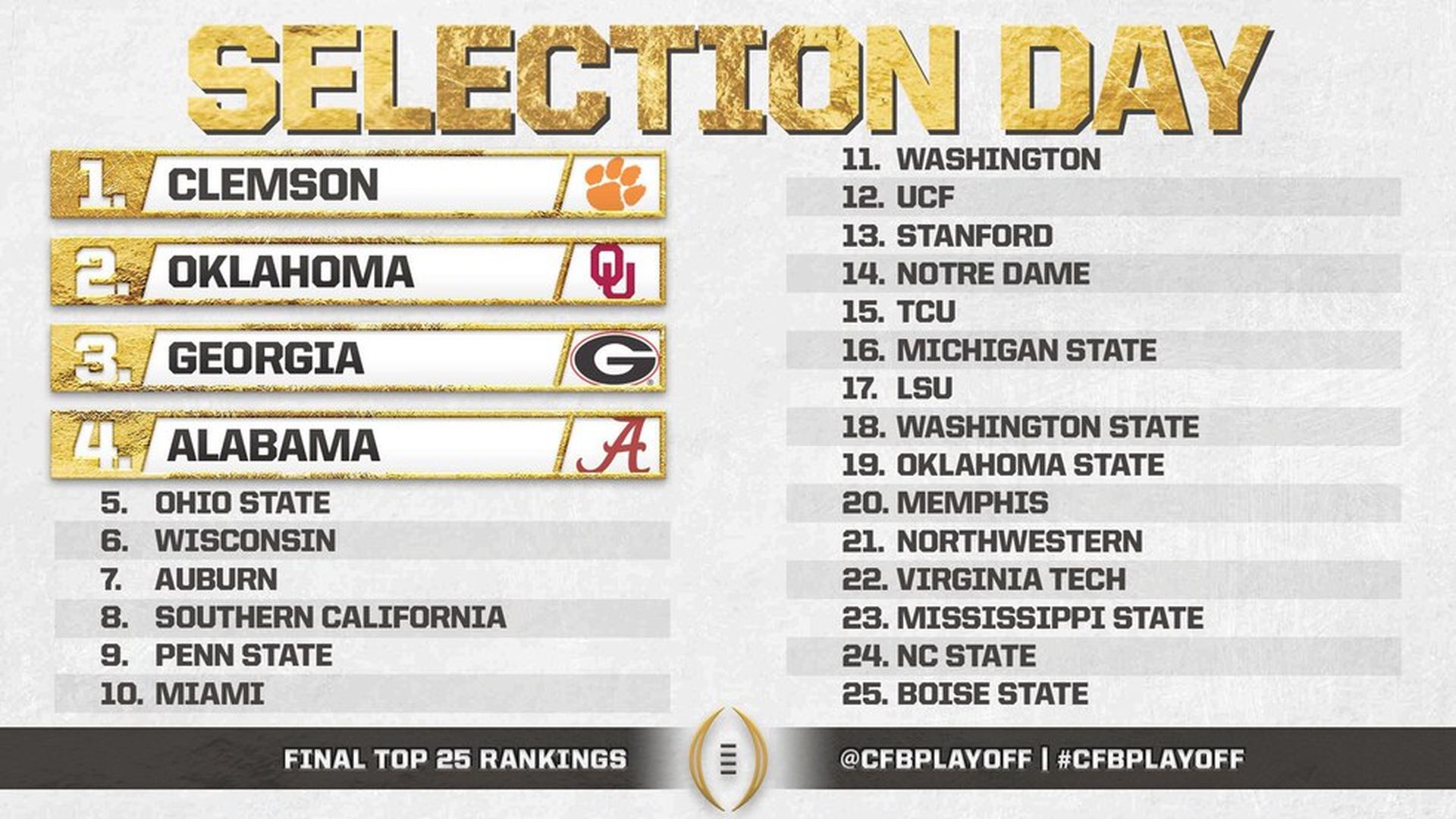 The College Football Playoff is set and the games look pretty good, AP's Ralph Russo writes:
"Recent history suggests Alabama and Clemson in the Sugar Bowl on Jan. 1 will be entertaining. Rarely in his college career has Baker Mayfield failed to deliver for Oklahoma. In the Rose Bowl he will face Georgia's ferocious defense.
ESPN storylines and key players for all 40 bowl games.
ESPN predictions for 40 bowls plus the final on Jan. 8: Clemson 38, Oklahoma 30.