Axios AM
August 21, 2018
☕️ Good Tuesday morning from T-Town — Tuscaloosa, Alabama, where I'm visiting nephew Anders, starting his sophomore year at Alabama.
Situational awareness ... Russian military intelligence "appears to have a new target: conservative American think tanks that have broken with President Trump and are seeking continued sanctions against Moscow, exposing oligarchs or pressing for human rights," the N.Y. Times' David E. Sanger and Sheera Frenkel report.
"Microsoft says it detected and seized websites that ... appeared meant to trick people into thinking they were clicking through links managed by the Hudson Institute and the International Republican Institute."
Go deeper with Axios' Joe Uchill.
🇨🇳 1 big thing: Trump sees a war he can win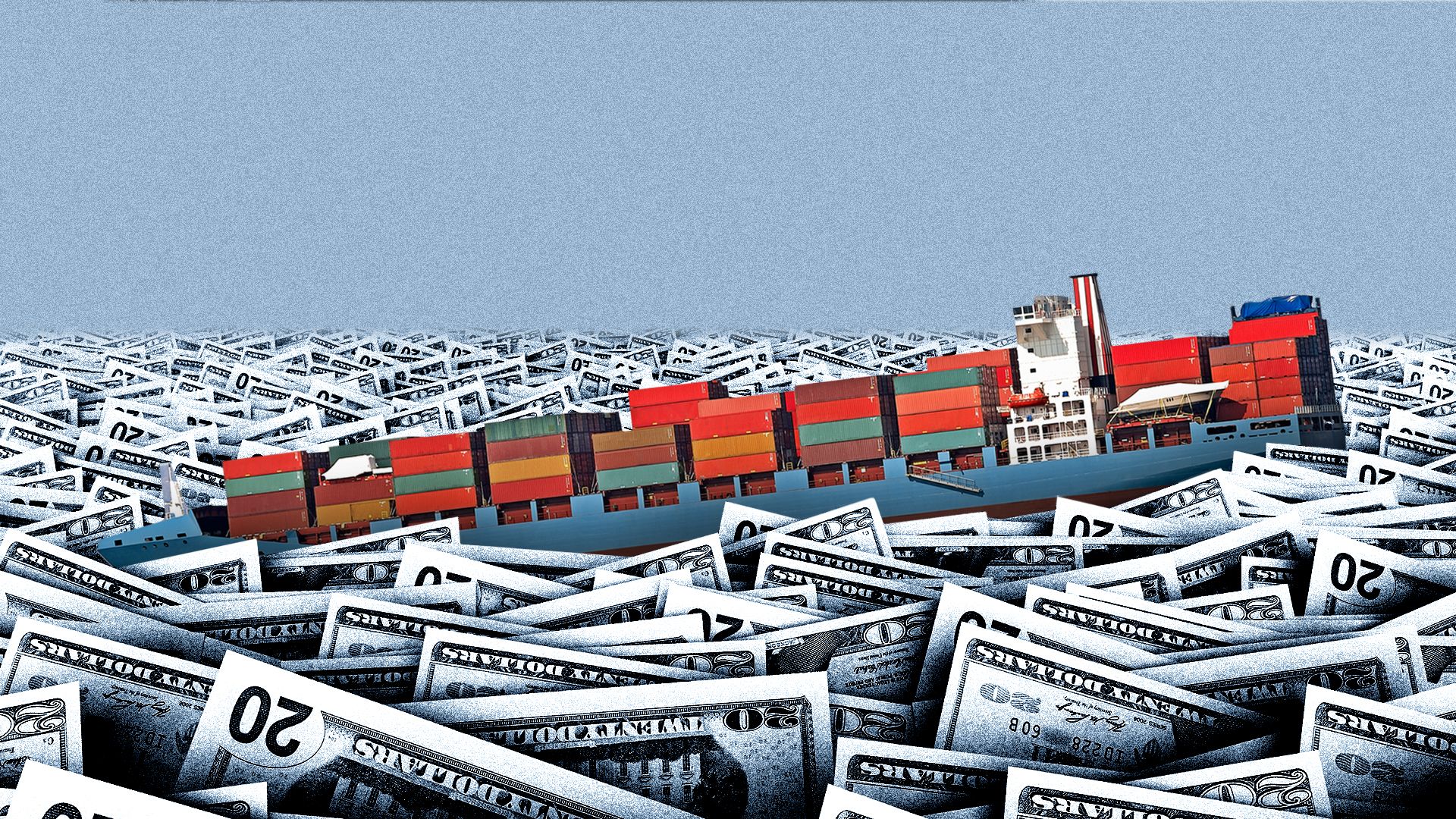 With China's economy cooling, President Trump and his aides are emboldened on the hardline tariffs strategy that they increasingly believe is jamming President Xi Jinping, officials tell Jonathan Swan and me.
Why it matters: For West Wing policy advisers, China has become a rare unifying issue, while deep rifts remain on other trade issues, especially the wisdom of Trump's plan to impose massive tariffs on car imports.
The Wall Street Journal reports in today's lead story: "The Trump administration is moving closer ... to levying tariffs on nearly half of Chinese imports despite broad opposition from U.S. business."
Here's why:
A member of Congress who recently spoke at length with Trump about trade said: "He thinks he's right and he thinks he's winning."
"He's resolved to be the guy that changes the world trading system. ... He's willing to take some pain to do it."
"Trade is the one policy issue he feels comfortable with: He owns it, and he's 100 percent convinced he's right."
Most administration aides and congressional Republicans oppose the imposition of auto tariffs, although Trump remains warm to the idea.
But no one is pushing back on China.
Based on news reports out of China (Wall Street Journal, Aug. 14, from Beijing: "China's Growth Engine Sputters as It Battles U.S. Over Trade"), some administration officials believe Trump is winning his fight with Beijing.
"They're shaken up," one senior official told us.
Sources who have spoken to White House economic adviser Larry Kudlow marvel that the famous free-trader is an unapologetic "China hawk" (although he has been confrontational with China going back to his CNBC days).
A senior administration official said: "The president is all-in, 100 percent on China."
After an administration negotiating trip to China, there was internal speculation that there might be what the hawks called "an appeasement deal" where China bought off Trump with an agreement to buy more soybeans and other American products.
But that's now off the table, in part because the White House feels China has made no changes in practices the U.S. objects to, including its theft and heavy-handed acquisition of American companies' intellectual property and technology.
The member of Congress said: "They think internally that because China sells so much more to the U.S. than the U.S. sells to China, this is a war they can win."
However, many economists remain skeptical. And the administration has little true visibility into what Xi thinks.
One Trump adviser told us that they urged the president to limit the number of trade fights he picks around the world: "The goal is to isolate China."
So fights over NAFTA and Europe become a distraction.
Most of Trump's top economic and trade officials adamantly oppose these auto tariffs. Trade adviser Peter Navarro is a lonely internal advocate alongside the president.
Two sources who recently spoke to Defense Secretary Jim Mattis came away thinking that he would not support a national security argument for the imposition of auto tariffs.
Be smart: If Trump carries out his threats on auto tariffs, it could be the act that provokes a Republican rebellion on Capitol Hill.
2. Making history: Meet the Class of 2019
3. Quote du jour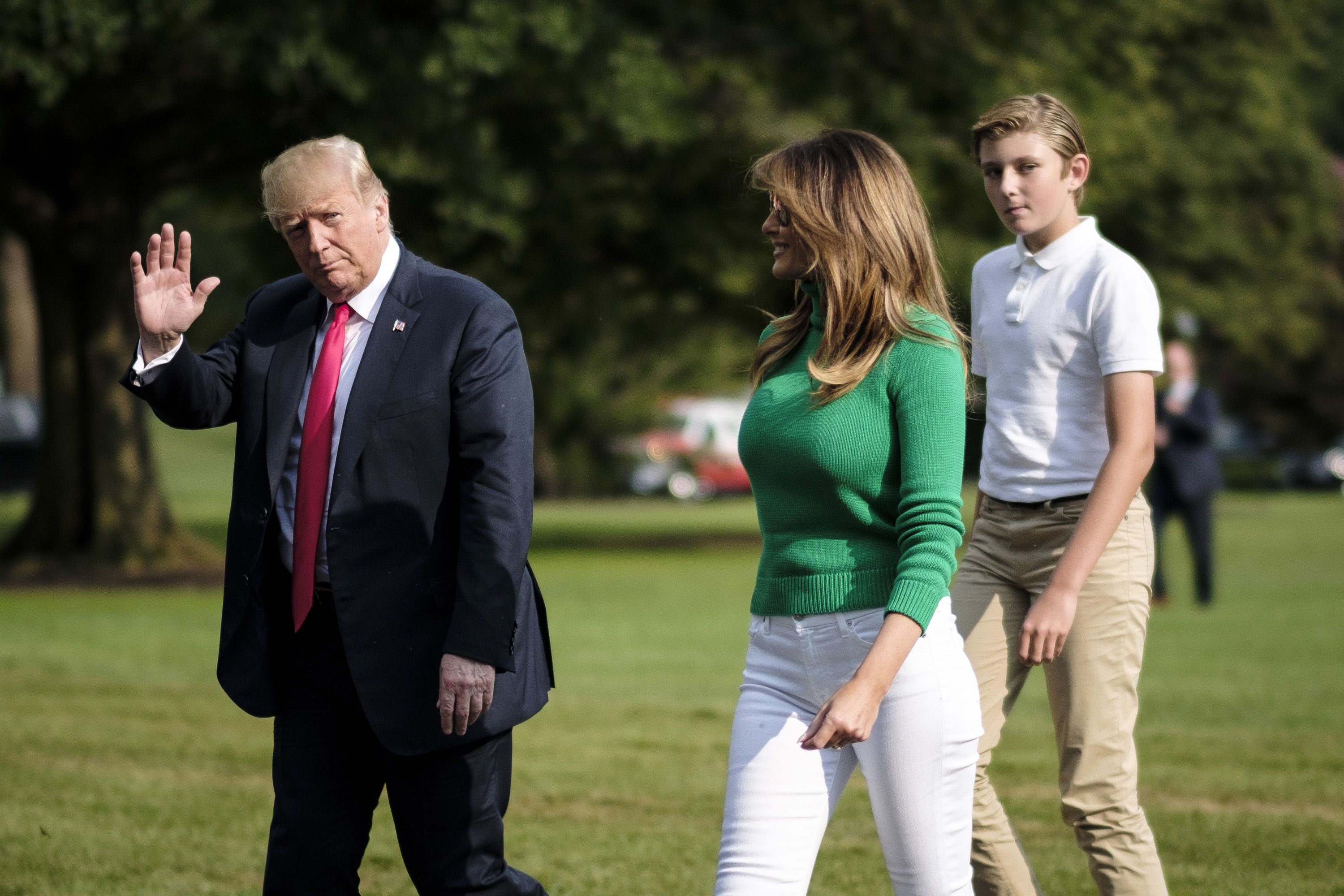 President Trump in a Reuters interview yesterday, on the Mueller probe:
"I can go in, and I could do whatever — I could run it if I want. But I decided to stay out ... I'm totally allowed to be involved if I wanted to be. So far, I haven't chosen to be involved. I'll stay out."
Trump calls his administration "a smooth-running machine."
4. Pic du jour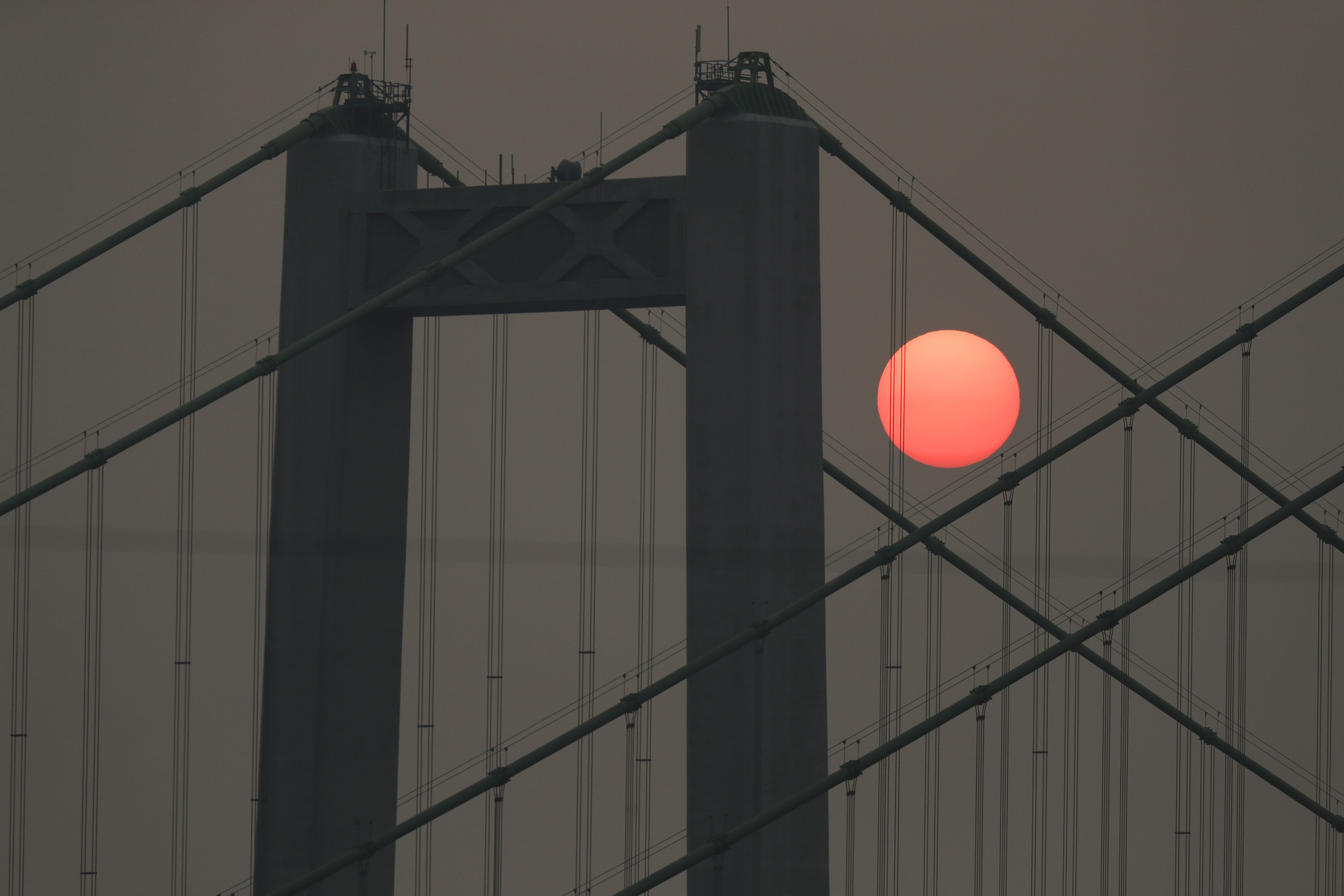 The setting sun is seen through smoky air behind the Narrows Bridge in Tacoma, Wash.
Smoke from wildfires is clogging the sky across the West, blotting out mountains and skylines from Oregon to Colorado and up to Idaho, "delaying flights and forcing authorities to tell even healthy adults in the Seattle area to stay in." (AP)
5. Clearance threat goes back 17 months
The New Yorker's Adam Entous: "A turning point for [President Obama's last CIA director, John] Brennan was a tweet from the President on March 4, 2017, in which Trump falsely claimed, 'How low has President Obama gone to tapp my phones during the very sacred election process. This is Nixon/Watergate. Bad (or sick) guy!'"
"At the time, some of Trump's most fervent supporters in the White House saw former Obama Administration officials as powerful enemies who threatened the new President's rule, and they agitated for punishing them by revoking their security clearances."
"The idea was rebuffed by the national-security adviser at the time, H.R. McMaster."
"As Trump stepped up his public and private attacks on Obama, some of the new President's advisers thought that he should take the extraordinary step of denying Obama himself access to intelligence briefings that were made available to all of his living predecessors."
"Trump was told about the importance of keeping former Presidents, who frequently met with foreign leaders, informed. In the end, Trump decided not to exclude Obama, at the urging of McMaster."
6. UNC protesters topple Confederate statue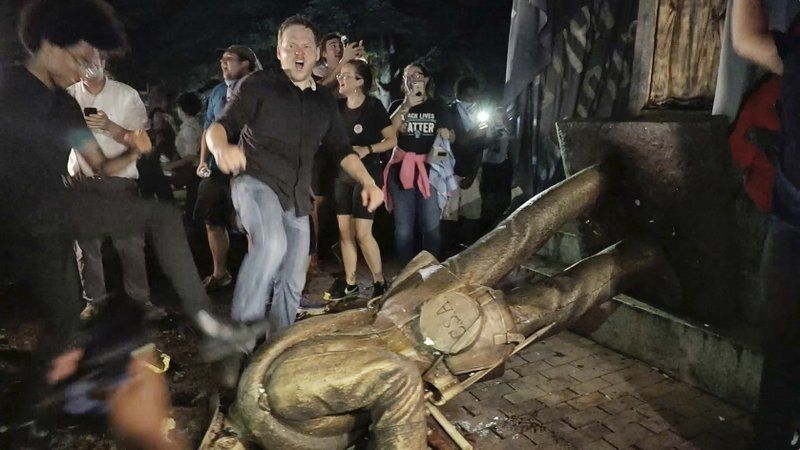 "Protesters toppled the Silent Sam Confederate statue on the campus of UNC-Chapel Hill" last night, The (Raleigh) News & Observer's Jane Stancill reports:
"The monument was ripped down after 9:15 p.m. Earlier in the evening, protesters covered the statue with tall, gray banners, erecting 'an alternative monument' ... 'For a world without white supremacy.'"
"Protesters were apparently working behind the covering with ropes to bring the statue down, which happened more than two hours into a rally. It fell with a loud clanging sound, and the crowd erupted in cheers."
7. D.C. archbishop faces rising tide of anger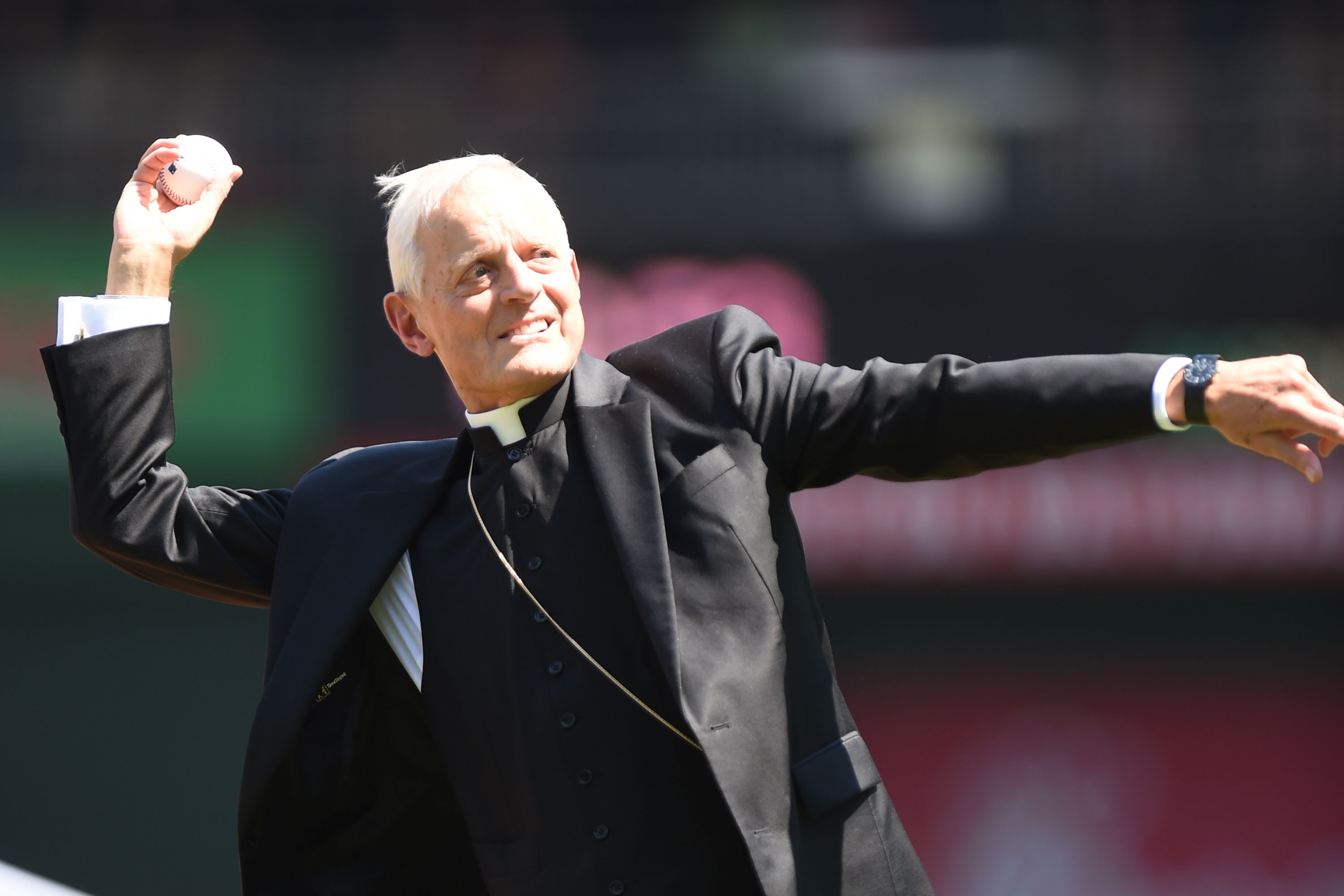 In the week since a Pennsylvania grand jury reported on child sex abuse by Catholic priests, the reputation of Cardinal Donald Wuerl, the Archbishop of Washington, has taken a brutal hit, the WashPost's Michelle Boorstein reports:
"Wuerl's upcoming book has been canceled by the publisher, he abruptly pulled out of his role as keynote speaker at a major global meeting in Ireland, and officials are considering taking his name off a high school in his hometown of Pittsburgh."
"On Monday, a vandal got ahead of them — covering his name in red spray paint."
Why it matters: "Wuerl, an outwardly mild priest and meticulous manager, ... has become ... the face of a ballooning crisis in the Catholic Church."
Be smart: "[U]nlike the quiet protests and longings for change of past decades, Catholics in 2018 are demanding accountability — and fast."
Go deeper ... "1 Big Thing" from yesterday's Axios PM, "Pope Francis' historic letter."
8. 🛴 You saw this coming
"Broken Bones And Missing Teeth: Scooter Injuries Are Becoming Common At Hospitals ... Emergency rooms are seeing people injured on scooters, or by tripping over them," per BuzzFeed's Katie Notopoulos:
"We are seeing daily injuries from users of the motorized scooters," said Dr. Wally Ghurabi, medical director of the Nethercutt Emergency Center at UCLA Medical Center in Santa Monica, "as well as some injuries to pedestrians who were hit by riders or tripped over scooters left on sidewalks."
"Venice Urgent Care confirmed they get 'a lot' of people with scooter injuries."
9. Doing well by doing good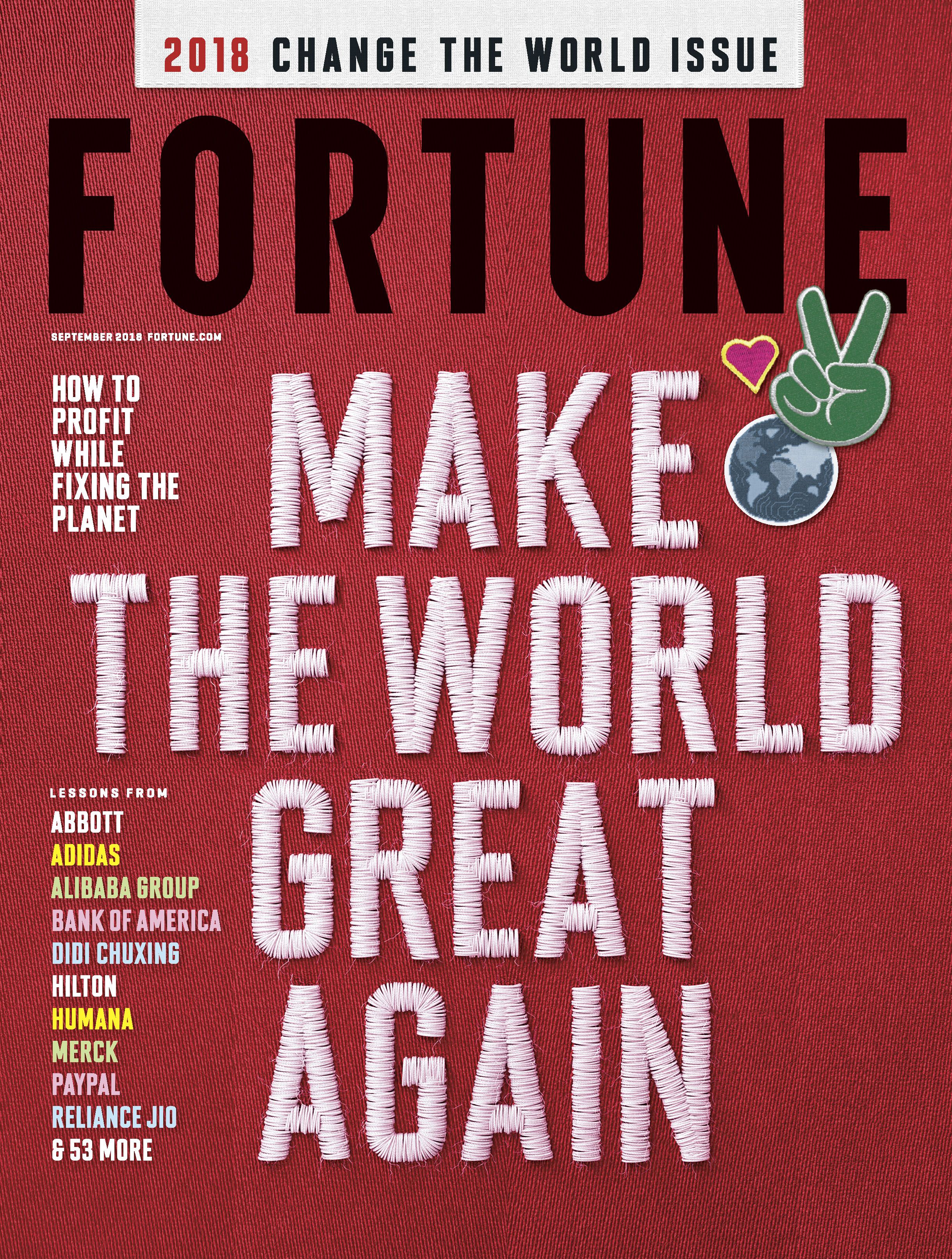 "More companies than ever are using the profit motive to help the planet and tackle social problems."
FORTUNE's fourth annual Change the World list of companies "doing well by doing good" includes Reliance Jio, which connects tens of millions of Indians to the economic opportunities of the Internet at rock-bottom prices; Merck, which introduced a potent weapon in the war against Ebola; and Bank of America, for underwriting big innovation in green banking:
Reliance Jio
Merck
Bank of America
Inditex
Alibaba Group
Kroger 
Xylem 
ABB 
Weight Watchers
Hughes Network Systems
See the full Change the World list.
10. 🎵 1 tune thing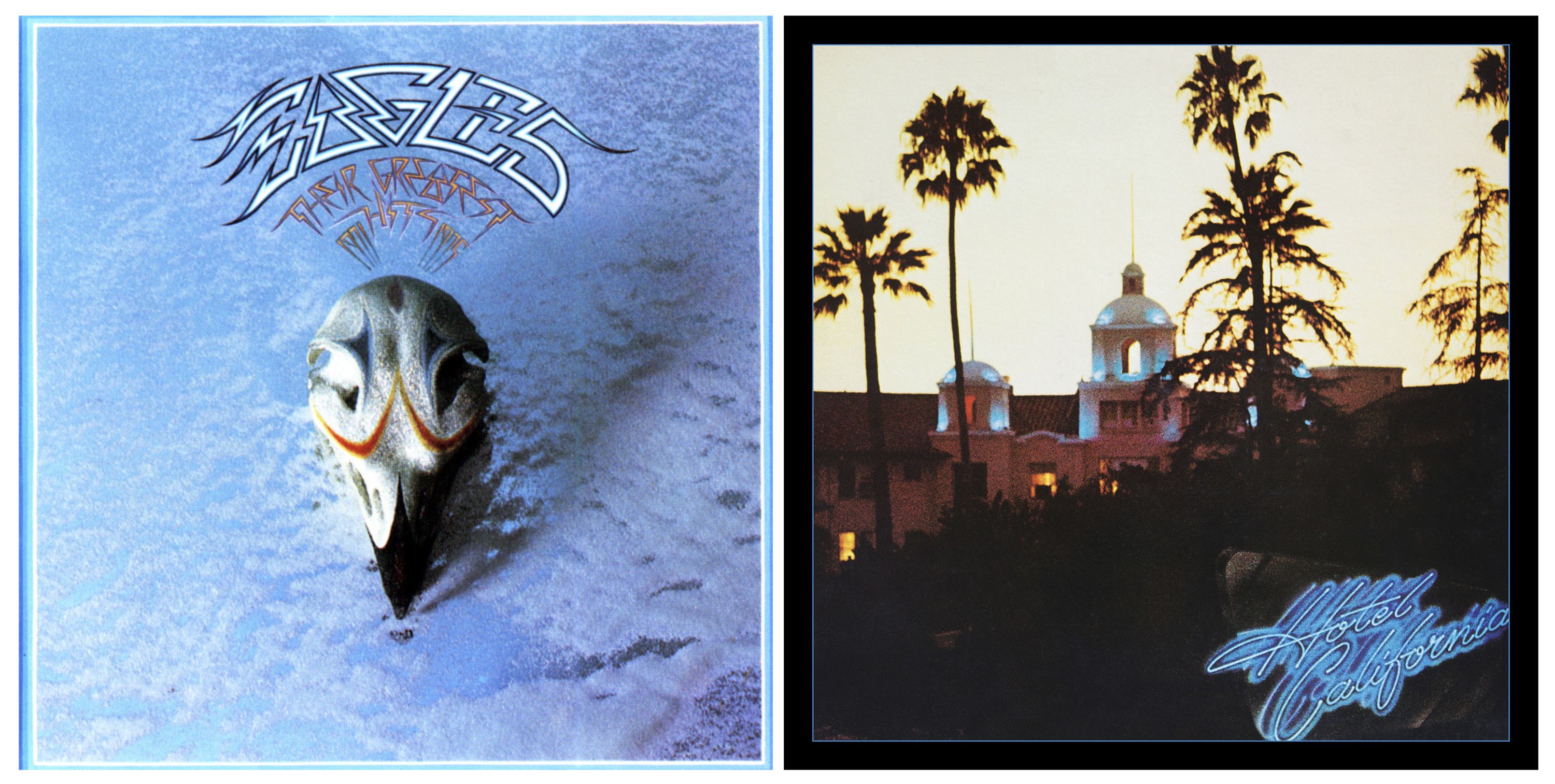 "The Eagles' greatest hits album has moonwalked past Michael Jackson's "Thriller" to become history's best-selling album of all-time in the U.S.," AP Music Writer Mesfin Fekadu reports:
The Recording Industry Association of America said "Their Greatest Hits 1971-1975" is now certified 38x platinum — sales and streams of the album have reached 38 million copies.
The album, released in 1976, pushes Jackson's "Thriller," which is 33x platinum, to second place.
The Eagles' "Hotel California," released in 1977, is now 26x platinum, making it the third best-selling album of all-time.
"Now 1,500 streams of an album is equivalent to an album sale. Also, 10 song downloads = 1 album sale."
P.S. For Bob Costa ... "Phish Fans Are Usually Peaceable — Until the Tarps Come Out ... Tempers flare when concert-goers claim whole rows of choice space by throwing giant plastic covers over them" — Wall Street Journal A-hed by Ira Iosebashvili (subscription):
"Fans fight about 'tarping' pretty much anywhere there is a band on stage and general-admission seating up for grabs."
"But easygoing Phish fans — or Phans, as the tie-dyed die-hards are known — fighting? That's a bummer, man."
Thanks for reading. See you all day on Axios.com.