Axios AM
April 19, 2018
Good Thursday morning ... "Robots in Singapore have completed a task many humans dread — assembling flat-packed IKEA furniture." (Reuters)
Check out the beta "Situational Awareness" feature atop the Axios.com stream.
1 big thing: Trump's "great man" play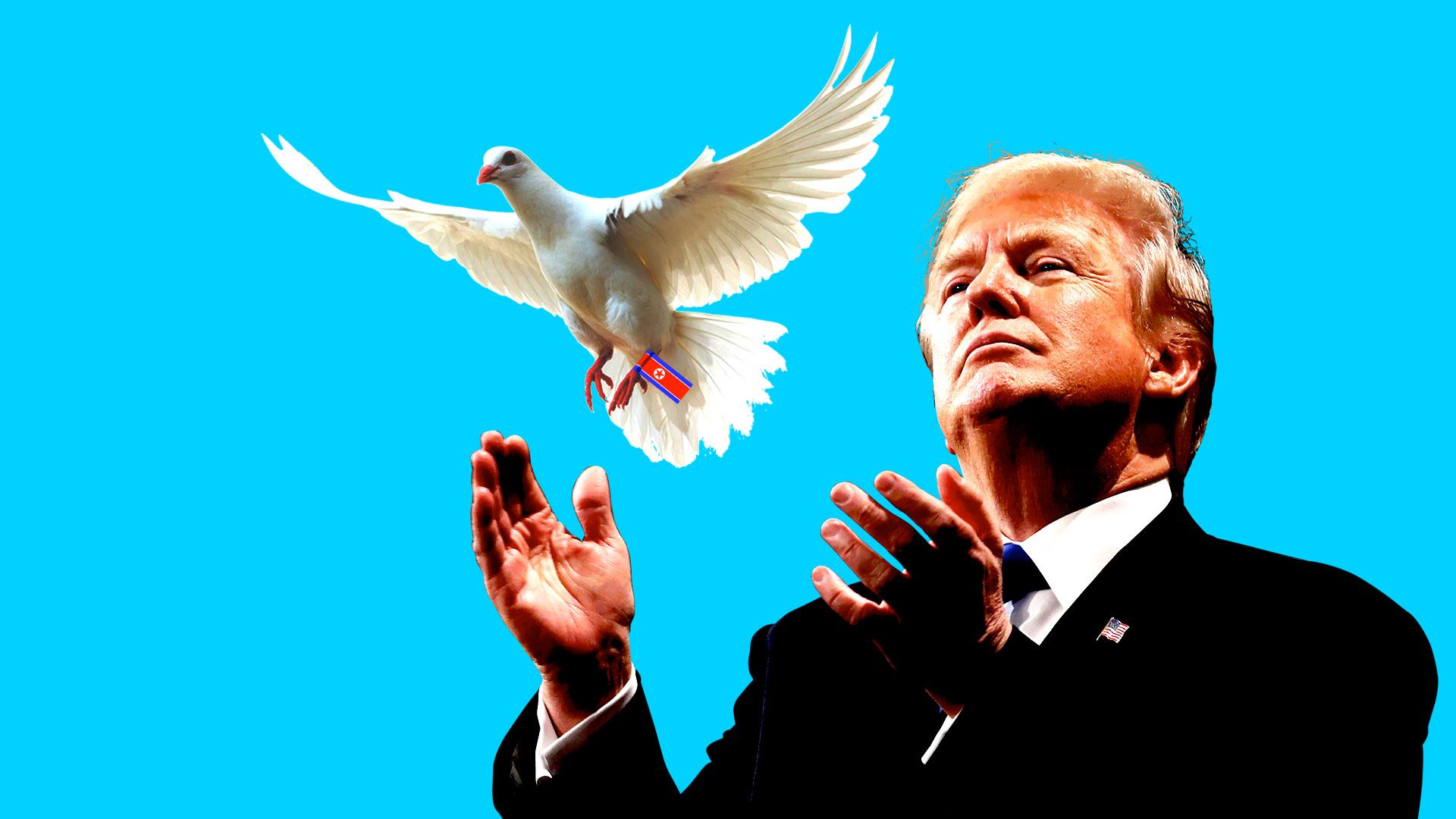 President Trump views the North Korean crisis as his "great man" of history moment, inside sources tell Axios' Jonathan Swan:
Trump came into office thinking he could be the historic deal maker to bring peace to the Middle East. He's stopped talking about that. There's very little point. The peace deal looks dead and cremated, with the Palestinians
excoriating the U.S. nonstop since Trump announced he was moving the
U.S. embassy to Jerusalem.
But Trump wants to sign his name even larger into the history books, and he views North Korea as his moment.
Sources close to him say he genuinely believes he — and he alone — can overcome the seemingly intractable disaster on the Korean Peninsula.
A source who has discussed North Korea with Trump: "He thinks 'just get
me in the room with the guy [Kim Jong-un] and I'll figure it out.'"
But, but, but: His aides are much more skeptical, and some believe the idea of meeting with Kim Jong-un is naive and guaranteed to be fruitless.
Trump "definitely thinks it's a duel of personalities," says another source familiar with his thinking about North Korea:
"There are important strategic considerations ... but he also very much conceives it as a test of wills and of a contest of one man and another. How they're going to react, how they're going to shadow box with each other, and ultimately how they're going to choose to act."
"During the war of insults between Trump and Kim last year, Trump's tweets and 'little Rocket Man' were pretty carefully calibrated — in his mind, was more intentional, not just popping off."
"He never clearly articulated what he was trying to do. But it seemed he wanted to demonstrate he and the U.S. were unafraid, prepared to take whatever steps necessary and were willing to be direct. He wanted to show dominance over Kim."
"This was something he took a personal interest in and was personally invested in. I'm not sure people thought it was a coherent strategy, and certainly I don't think the Pentagon signed off on it."
Be smart: Trump mostly projects strength internally. But there's also been at
least one quiet moment when a source saw Trump reflect on how he doesn't know what Kim is capable of.
That happened during the escalating verbal sparring between Kim and Trump last year: "The stakes had moved so far beyond what he's dealt with before, he definitely became aware of that."
P.S. Trump on his planned summit with North Korea, speaking last evening at a joint press conference at Mar-a-Lago with Japanese Prime Minister Shinzo Abe:
" If we don't think it's going to be successful, ... we won't have it. ... If I think that it's a meeting that is not going to be fruitful, we're not going to go. If the meeting, when I'm there, is not fruitful, I will respectfully leave the meeting."
2. How power broker Tony Podesta lost it all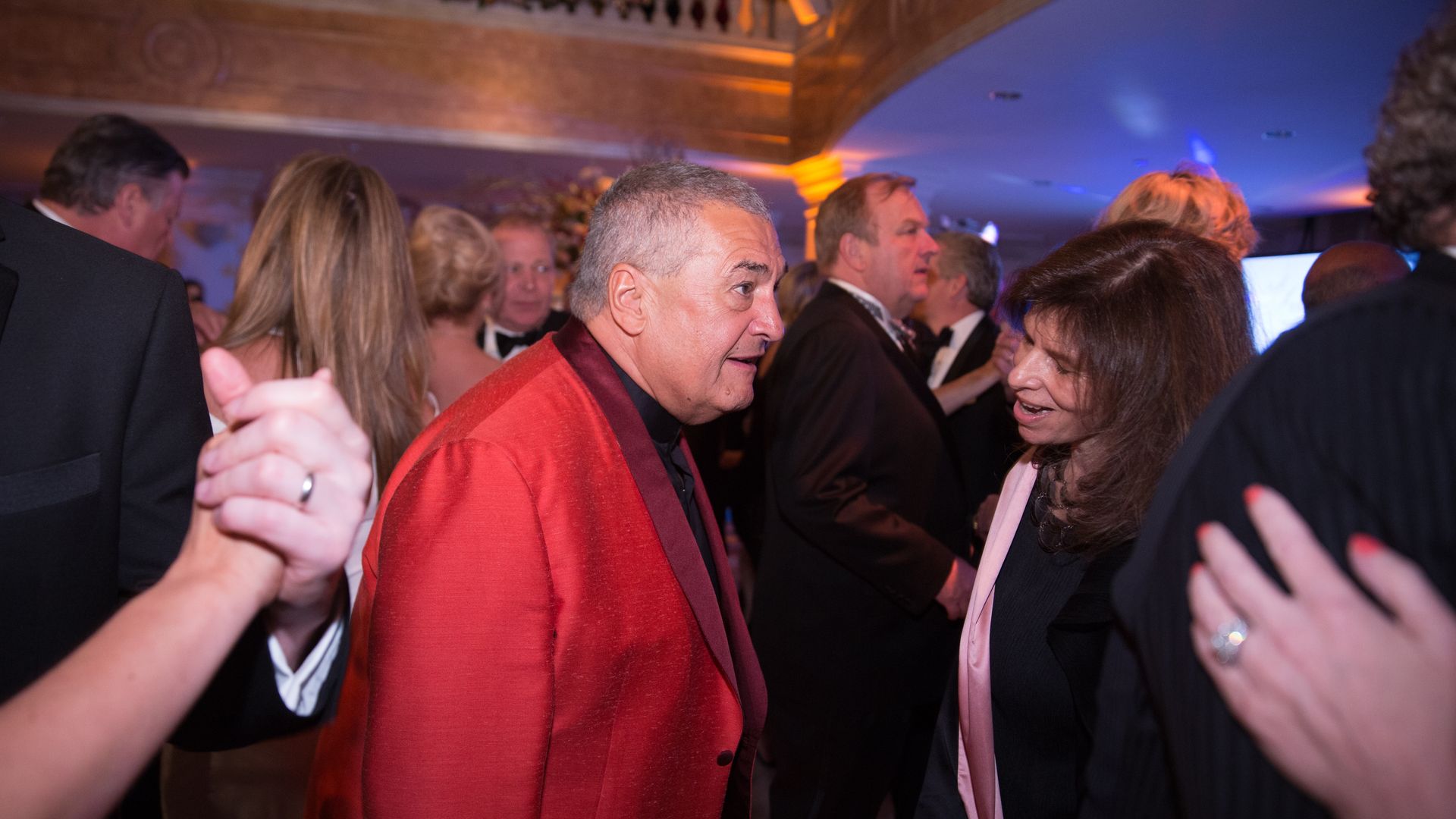 Democratic lobbyist Tony Podesta "had money, connections and a rarefied art collection. Then came a divorce, Paul Manafort and Donald Trump, and his world came crashing down," by The Wall Street Journal's Brody Mullins and Julie Bykowicz:
"His lobbying firm ended 2015 as the third largest in Washington, D.C., with nearly $30 million in revenue from more than 100 clients ... With his longtime friend Hillary Clinton expected to win the White House, 2016 promised to be even better."
"Podesta, a conspicuous presence in his red shoes and Italian suits, hosted lawmakers and power brokers at his flat in Venice during the Art Biennale. It was one of many homes around the globe, including the Washington mansion where he displayed a collection of museum-grade artwork."
What happened: "Then he fell, a calamitous collapse propelled by unexpected blows, delivered by fate and made worse by hubris. Financial problems, legal threats and the election of President Donald Trump took it all away."
"His troubles, some long hidden, surfaced in the summer of 2016. The Podesta Group lost its banker over news the firm did work for the U.S. subsidiary of a Russian bank under sanctions. Then came headlines that the firm's work with Paul Manafort, Mr. Trump's former campaign chairman, and an associate may have violated government rules."
"Clients who had hired him for access to a new Clinton administration fell away. By the end of the year, the departures cost the firm more than $10 million in annual business."
"Years of spending on art, vacations and real estate left Mr. Podesta overleveraged and deeply in debt when he finally closed the doors of his 62-person firm at the end of last year. He is selling his New York City condo, along with some of his prized sculptures."
3. All of Puerto Rico loses power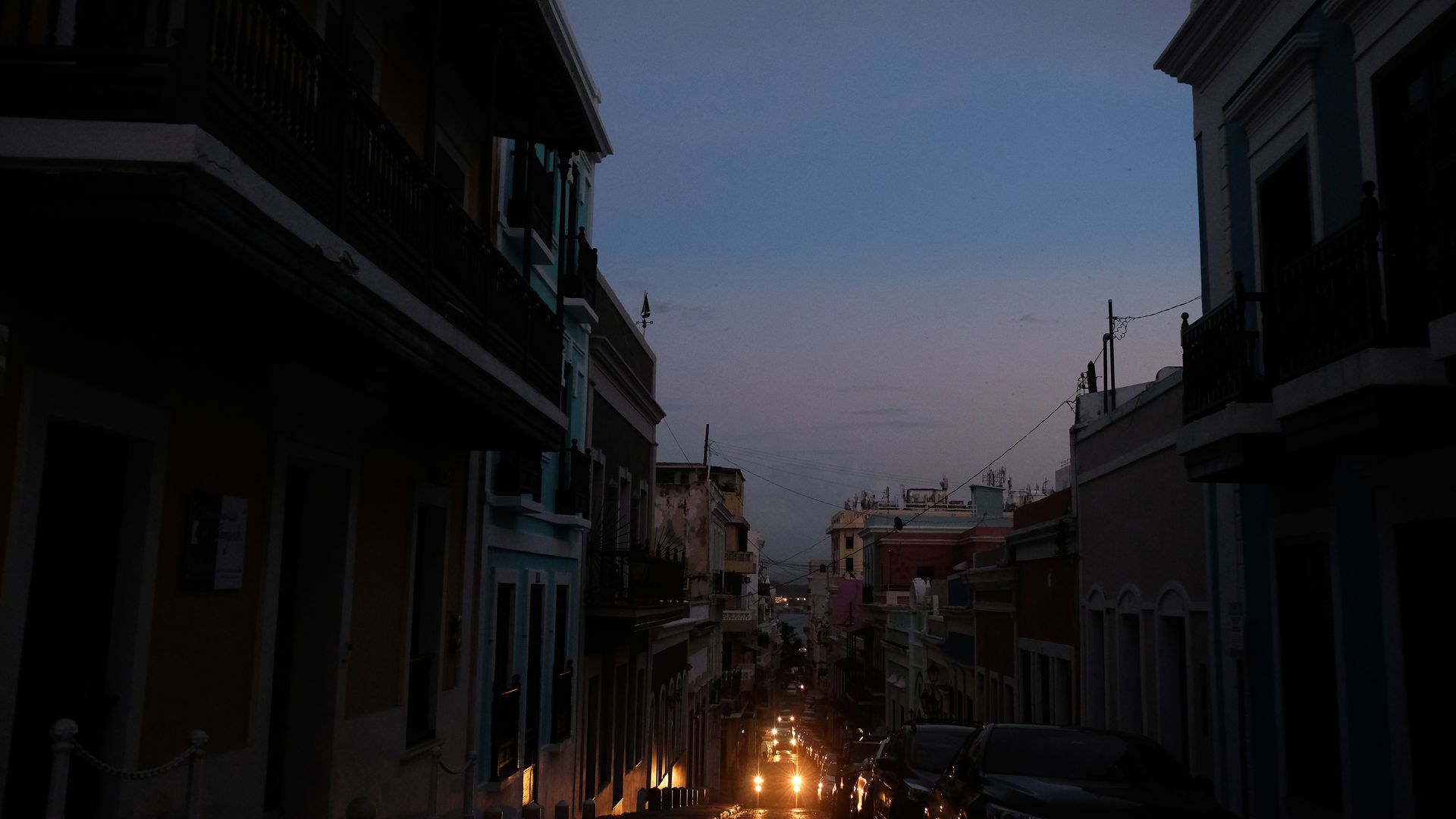 N.Y. Times Quote of the Day ... Eduardo Perez, an ESPN commentator and former Major League Baseball player, who was hosting a news conference in San Juan yesterday when a power failure plunged the island into darkness again:
"Welcome to Puerto Rico. This is what we know as life."
The electrical fault was caused by an excavator working near a fallen transmission tower.
The context: "The Puerto Rico Electric Power Authority had boasted [yesterday] morning that less than 3 percent of its customers remained without power, substantially concluding what some estimates called the

biggest power failure

in United States history. The island of 3.4 million residents was open for business again, government officials said."
4. Pic du jour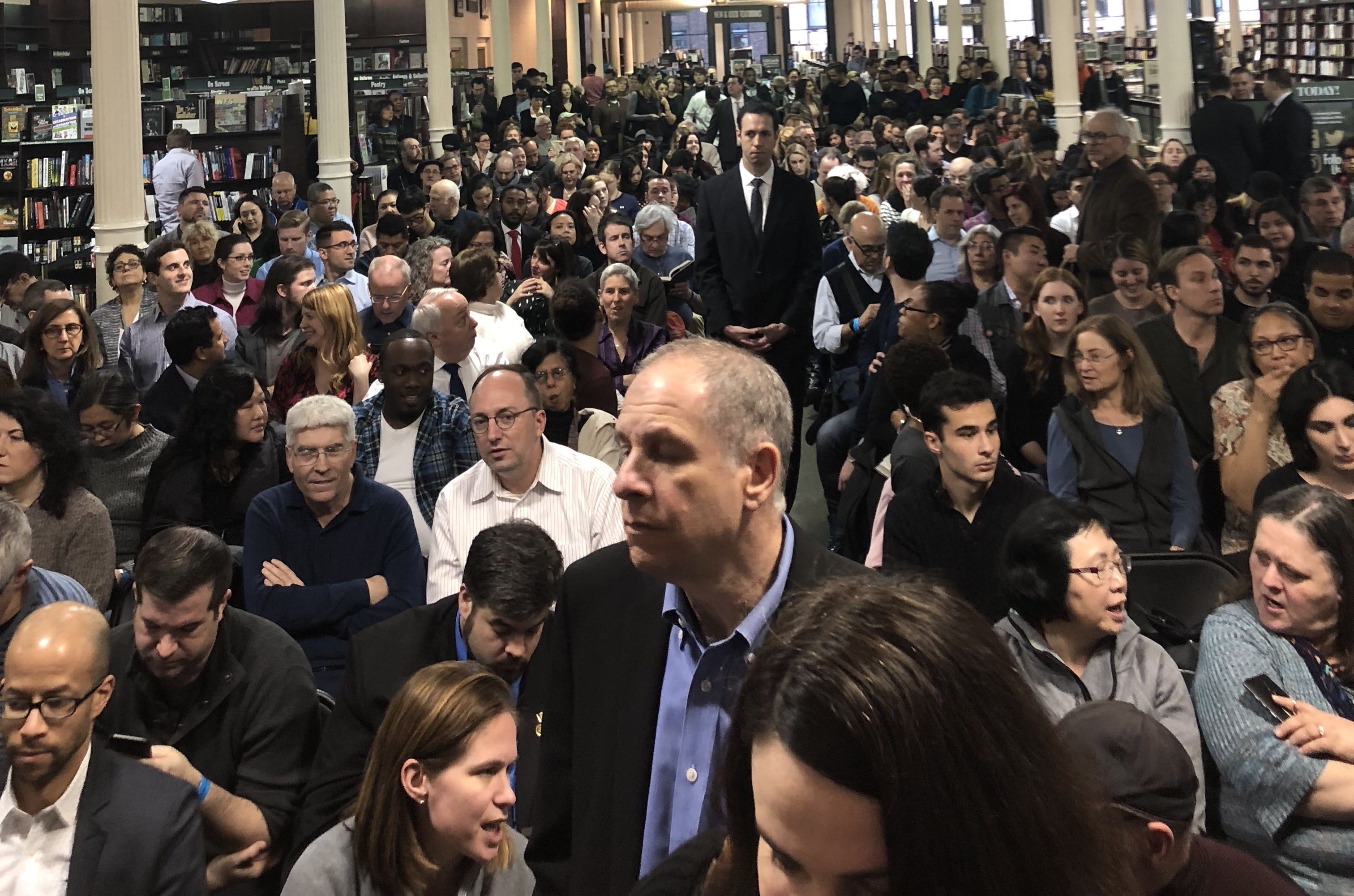 There was standing room only last evening at the first public event on James Comey's book tour for "A Higher Loyalty," already topping bestseller lists.
People had been lined up since the night before to see Comey at the Barnes & Noble in Union Square in New York.
5. Saudis lift 35-year cinema ban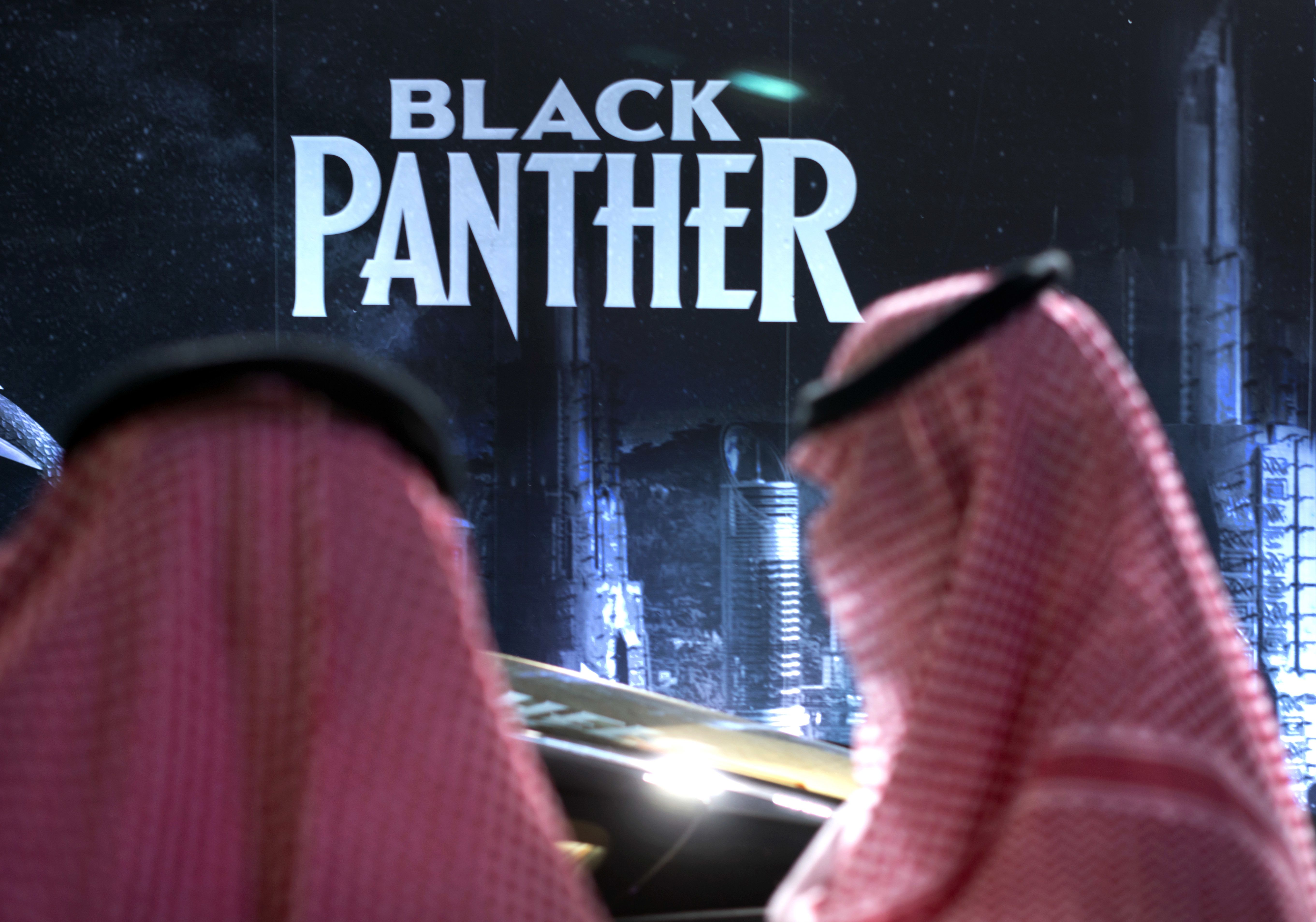 "The lights dimmed and the crowd of men and women erupted into applause and hoots as Hollywood's blockbuster 'Black Panther' premiered in Saudi Arabia's first movie theater," AP's Aya Batrawy reports from Riyadh:
Why it matters: "Though it was a private, invitation-only screening [last] evening, for many Saudis it marked one of the clearest moments of change to sweep the country in decades."
"[I]t's a stark reversal for a country where public movie screenings were banned in the 1980s during a wave of ultraconservatism."
"It's seen as part of a new era in which women will soon be allowed to drive and people in the kingdom will be able to go to concerts and fashion shows."
But, but, but: "Movies screened in Saudi cinemas will be subject to approval by government censors, and Wednesday night's premiere was no exception. Scenes of violence were not cut, but a final scene involving a kiss was axed."
6. Sneak peek: World's Greatest Leaders 2018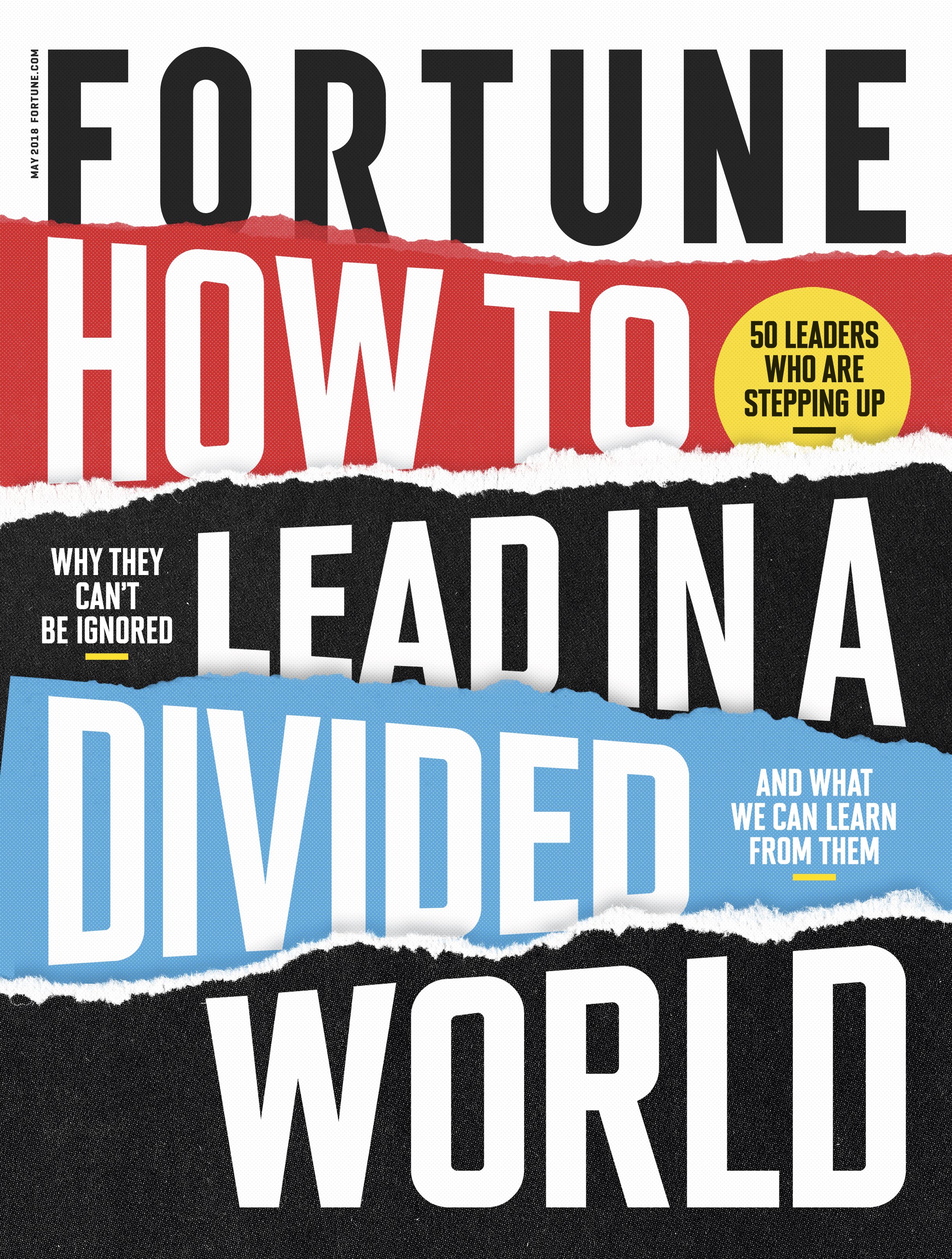 FORTUNE editor-in-chief Clifton Leaf: "If 2018 becomes the year that the United States finally begins to tackle its disease of gun violence ... it will be due not to the good sense of elected officials, but rather to the courage, tenacity, and sheer eloquence of students."
From the magazine's annual list of the World's 50 Greatest Leaders:
The students of Marjory Stoneman Douglas and other schools
Bill and Melinda Gates, cofounders, The Gates Foundation
The #MeToo Movement
South Korea President Moon Jae-in
Ken Frazier, Merck CEO
Others: 6. Scott Gottlieb, FDA commissioner ... 7. Margrethe Vestager, Europe's antitrust chief ... 8. Larry Fink, BlackRock CEO ... 9. Gen. Joseph Dunford, Chairman of the Joint Chiefs of Staff ... 11. Mary Barra, GM CEO .... 12. Nick Saban, University of Alabama football coach.
14. Tim Cook, Apple CEO ... 15. Serena Williams ... 18. Ryan Coogler, film director ... 21. Marc Benioff, Salesforce CEO ... 22. U.S. gymnasts and their allies ... 23. Kathleen McLaughlin, Walmart chief sustainability officer ... 27. Oprah ... 28. Mitch Landrieu, New Orleans mayor ... 31. West Virginia teachers.
33. Jamie Dimon, JPMorgan Chase CEO ... 35. Reese Witherspoon ... 41. Tim Keller, evangelical minister ... 42. Gwynne Shotwell, SpaceX president and COO ... 49. Amy Gutmann, University of Pennsylvania president ... 50. Ed Bastian, Delta CEO.
7. How Jeff Bezos leads
In Amazon founder and CEO Jeff Bezos' annual letter to shareholders, he shares seven "essentials of what we've learned (so far) about high standards inside an organization" in this age of "customer empowerment":
Intrinsic or Teachable? ... People "are pretty good at learning high standards simply through exposure. High standards are contagious."
Universal or Domain Specific? ... You "have to learn high standards separately in every arena of interest. ... Understanding this point is important because it keeps you humble. You can consider yourself a person of high standards in general and still have debilitating blind spots."
Recognition and Scope: "First, you have to be able to recognize what good looks like ... Second, you must have realistic expectations for how hard it should be."
Perfect Handstands: "A close friend recently decided to learn to do a perfect free-standing handstand. ... In the very first lesson, the coach gave her some wonderful advice. ... 'The reality is that it takes about six months of daily practice. If you think you should be able to do it in two weeks, you're just going to end up quitting.' Unrealistic beliefs ... kill high standards."
Six-Page Narratives: "We don't do PowerPoint (or any other slide-oriented) presentations at Amazon. Instead, we write narratively structured six-page memos. We silently read one at the beginning of each meeting in a kind of 'study hall.' ... The great memos are written and re-written, shared with colleagues who are asked to improve the work, set aside for a couple of days, and then edited again with a fresh mind."
Skill: "The football coach doesn't need to be able to throw, and a film director doesn't need to be able to act. But they both do need to recognize high standards for those things ... (As a side note, by tradition at Amazon, authors' names never appear on the memos — the memo is from the whole team.)"
Benefits of High Standards: A "culture of high standards is protective of all the 'invisible' but crucial work that goes on in every company. ... The work that gets done when no one is watching. In a high standards culture, doing that work well is its own reward ... [H]igh standards are fun!"
P.S. "13 years post-launch, we have exceeded 100 million paid Prime members globally. In 2017 Amazon shipped more than five billion items with Prime worldwide, and more new members joined Prime than in any previous year."
8. Lingo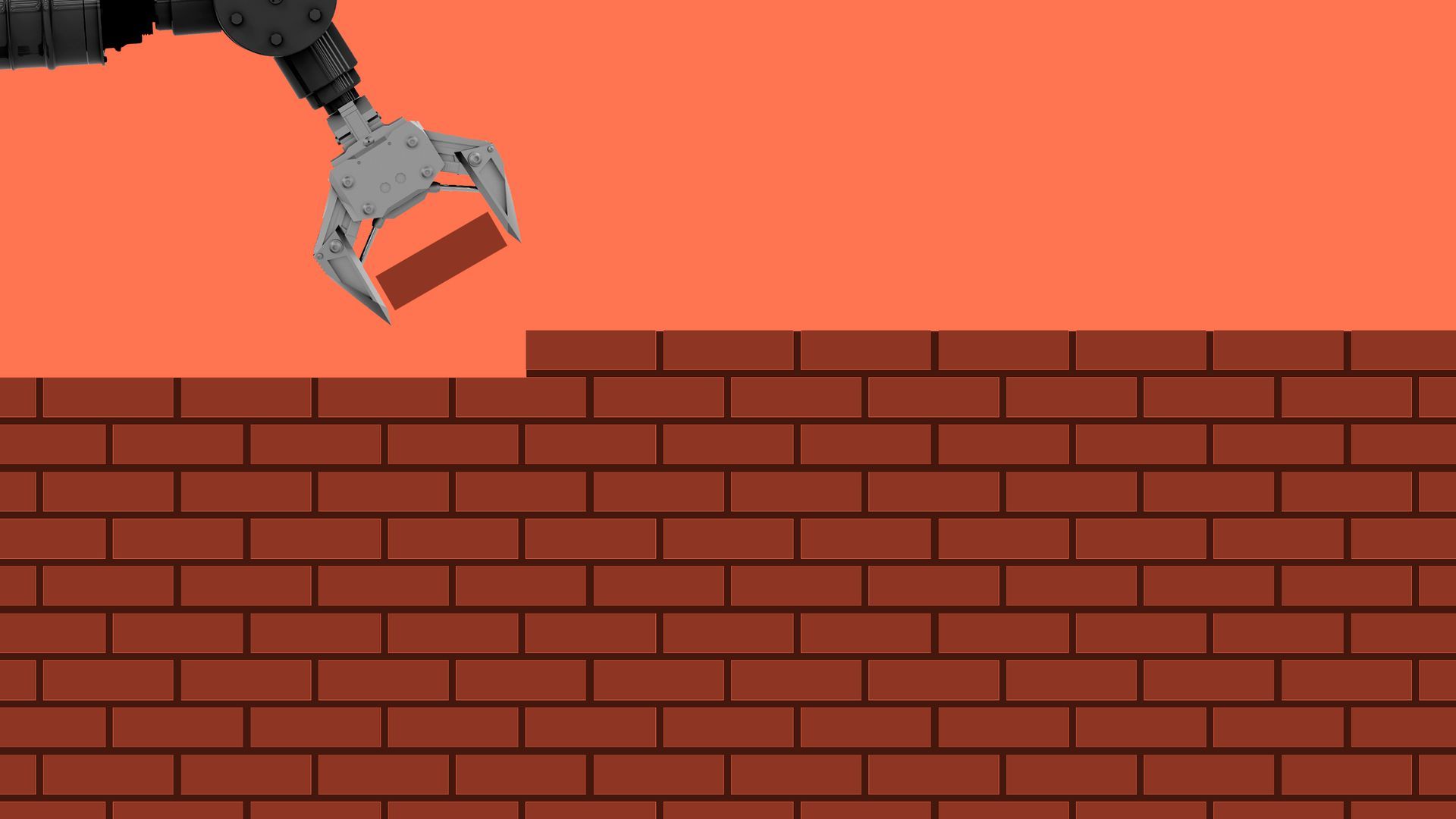 Two terms from yesterday's issue of Steve Levine's weekly Future of Work newsletter (sign up here):
Anti-robot uprising coming: "Automation anxiety" is likely to trigger popular resistance to robotization, says Carl Frey, leading researcher on the future of work.
U.S. panics over China tech threat: The U.S. is experiencing a revival of "Japan syndrome," harking back to the late 1970s when "Made in Japan" abruptly stopped being a source of mirth and Americans began to snap up Toyotas and Nissans in big numbers, and Detroit sank.
9. David Cameron's new project: fragile states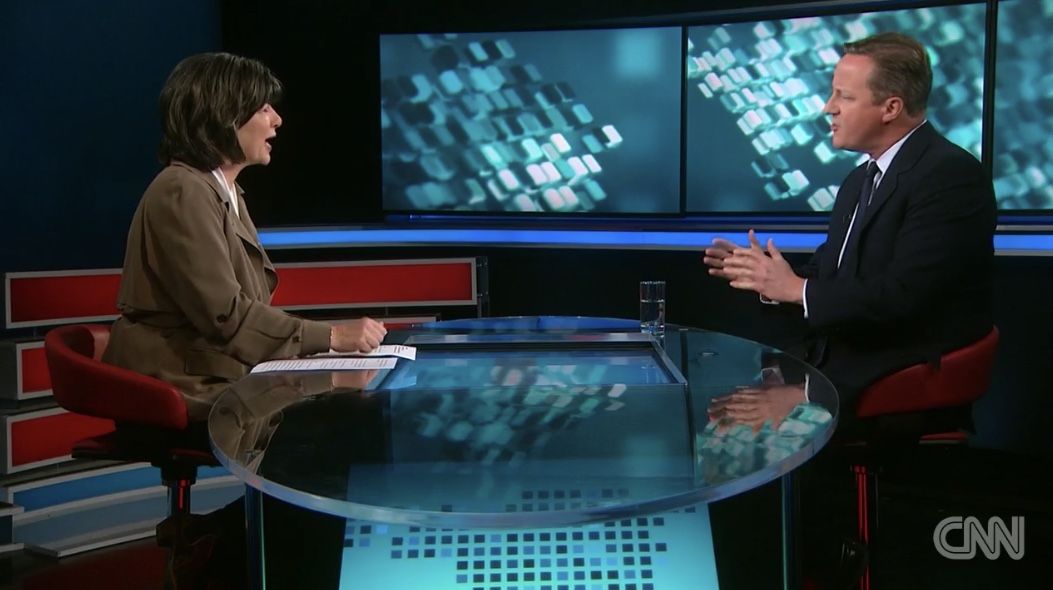 Former British Prime Minister David Cameron is in Washington today for the release of a report on fragile states by a commission he chaired:
These countries "are blighted by conflict and corruption. Their governments lack the legitimacy and capacity to deliver the jobs, public services, and opportunities their people need."
"The latest estimates suggest that by 2030, half of the world's poor will live in countries that are fragile."
Why it matters: "State fragility drives some of the biggest problems in our world today: extreme poverty, mass migration, terrorism, trafficking, and more."
In his first major broadcast interview since resigning in 2016, Cameron told CNN's Christiane Amanpour about fragile states:
"The most important things are basic security, and basic economics."
Fragile countries become "unfragile" only when "the people in those countries look to those governments and institutions and say, 'Yes, they're mine.'"
10. 1 car thing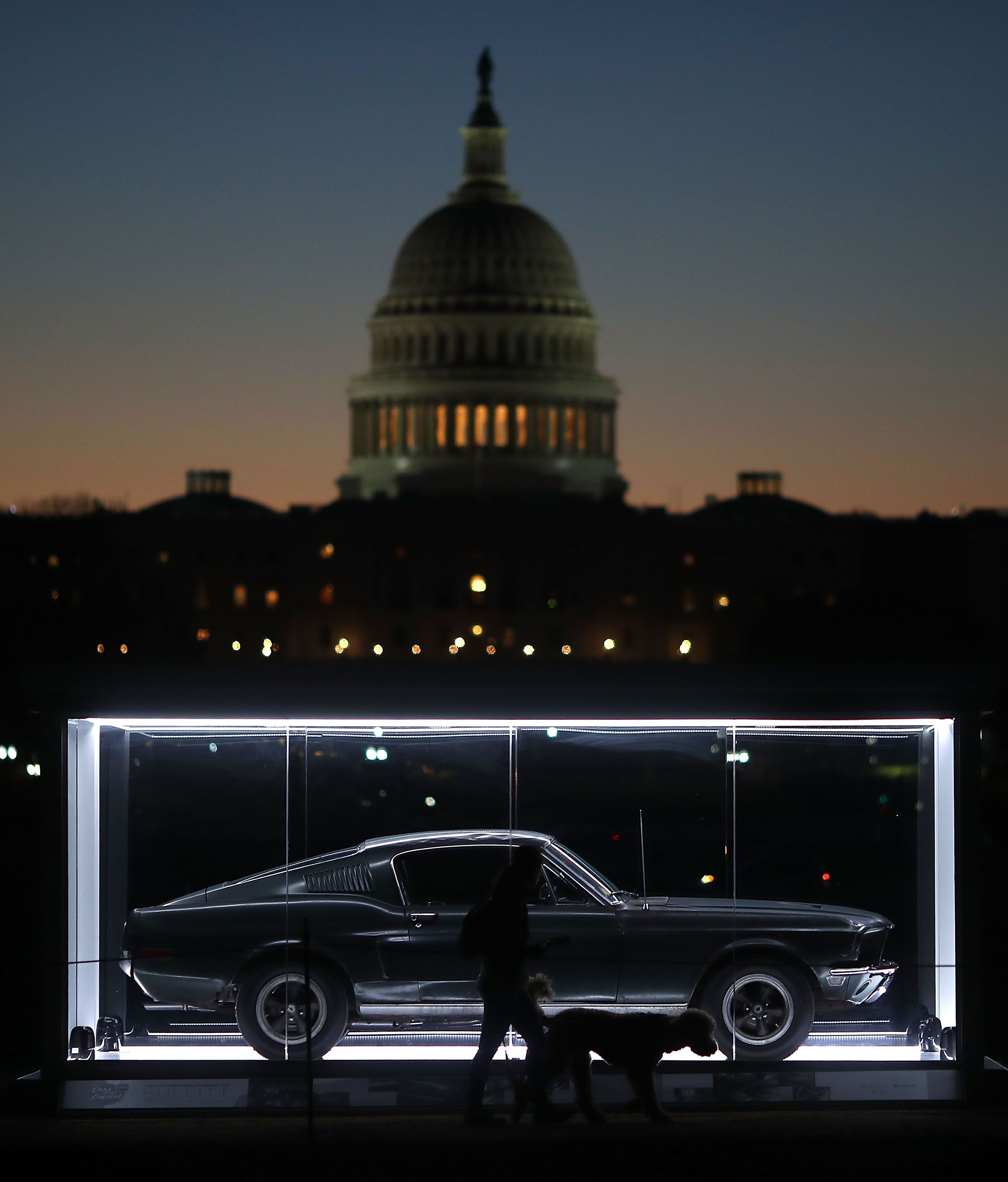 The 1968 Mustang that Steve McQueen drove in the action flick "Bullitt" (1968) was on display on the National Mall yesterday, as part of a weeklong event by the Historic Vehicle Association.
Thanks for reading. See you in the Axios.com stream!