Good Friday morning. Axios now has alerts! Sign up here. That link also lets your friends and colleagues get Axios AM with one click -- make sure they don't miss the bus!
See you all day in the Axios STREAM, for the latest breaks and insights on tech, business, media trends and politics.
https://www.axios.com/newsletters/axios-am-98cd2227-87bf-4f9b-9aed-31a85ac225de.html?chunk=0#story0
1 big thing: Trump's huge choice (and chance)
President Trump now faces one of his biggest choices so far: Double down on his executive order, which a federal appeals court eviscerated last night as poorly drafted, overly broad and overreaching. Or does he hit pause and come up with tighter, more defensible entrance restrictions for entrance by migrants?
Many legal experts say a more careful executive order could actually stand -- that much of the policy behind Trump's current order is defensible. It was the haste and harshness that undermined it, combined with the mood music of his attacks on the judiciary, and his December 2015 call for "a total and complete shutdown of Muslims entering the United States until our country's representatives can figure out what is going on."
Trump's tweet: "SEE YOU IN COURT, THE SECURITY OF OUR NATION IS AT STAKE!"
In a conversation with reporters in a West Wing hallway, Trump expressed confidence: "We have a situation where the security of our country is at stake and it's a very, very serious situation, so we look forward ... to seeing them in court. ... We're going to win the case."
What's next: But it's not clear which court. Last night's unanimous ruling by a three-judge panel of the 9th Circuit Court of Appeals was on the temporary restraining order by the federal judge in Seattle. Before the administration appeals to the Supreme Court, the case could go to the full appeals court (or even back to the panel), or return to Seattle for more hearings.
NPR's Nina Totenberg told MSNBC's Rachel Maddow that the current Supreme Court, currently split 4-4, is unlikely to want to take the case immediately, partly because the justices will want more of a record to consider.
https://www.axios.com/newsletters/axios-am-98cd2227-87bf-4f9b-9aed-31a85ac225de.html?chunk=1#story1
2. If you read only 1 thing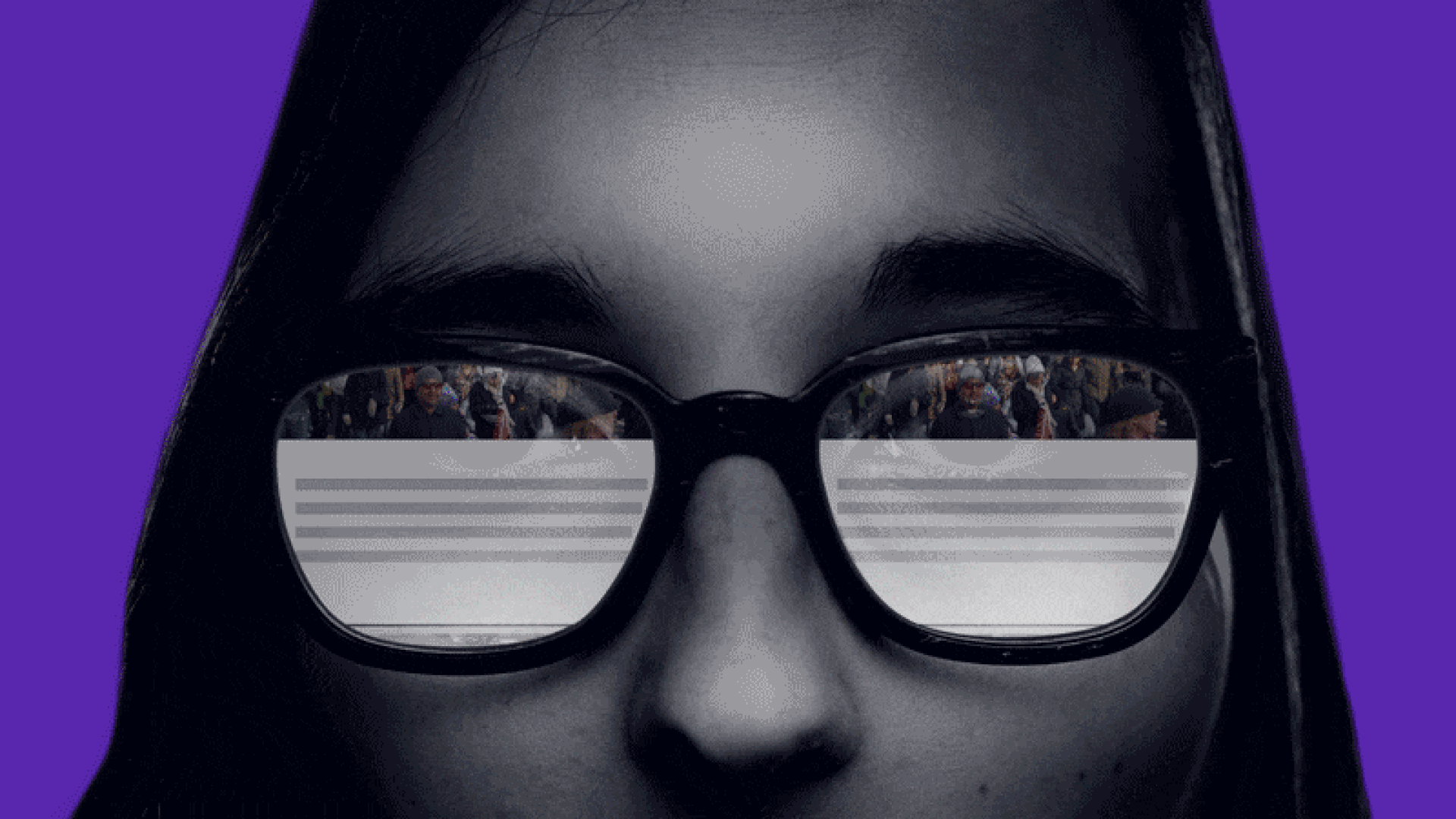 VandeHei and our media trends reporter, Sara Fischer, wrote a must-read on how 10 years of tech innovations ate the media -- and reengineered our mind. It's loaded with eye-popping data, and captures perfectly how we plan to analyze and write about media trends hitting our lives, business, tech and politics. The most fascinating tidbits from "Searching for information nirvana: How tech ate the media and our minds":
A Microsoft study found that since 2000, our attention spans have been cut by 25 percent -- to shorter than that of a goldfish.
Facebook and Google now own 8 of the 10 top-selling apps and control NINETY PERCENT of all growth in media ad spend. "The house always wins," Jim and Sara wrote.
Per Gallup, "68% of people don't trust the news they see or read. Think about that: most people don't trust REAL news."
See a chart of the top 25 mobile apps by unique visitors.
https://www.axios.com/newsletters/axios-am-98cd2227-87bf-4f9b-9aed-31a85ac225de.html?chunk=2#story2
3. Freeze frame
One of Washington's best-connected Republicans passes along this bit of gallows humor that's going around establishment D.C.: "Trump is like Ollie North. He actually believes the stuff he's lying about."
Hitting pause ... "Trump is changing the presidency more than the presidency is changing Trump" ... The WashPost front-pages a "White House Debrief" by Karen Tumulty and Jenna Johnson, "Trump said he'd change: So far, no sign": " Surreal is the new normal. ... Trump and those around him had long promised that he would tone down his style if elected. There was even talk that he might give up the Twitter account."
Chris Krueger of Cowen Washington Research Group nails the zeitgeist: "Trump Cabinet confirmation fever breaking, i.e. they are getting confirmed; Japan PM at White House today. Bad momentum week for BAT [border adjustment tax] supporters; Senate GOP rebellion rising on border adjustments but momentum can change with single tweet. Trump tax comments unclear; build anticipation for February 28 speech to Congress." Boom!
https://www.axios.com/newsletters/axios-am-98cd2227-87bf-4f9b-9aed-31a85ac225de.html?chunk=3#story3
4. Surveillance state may grow under Trump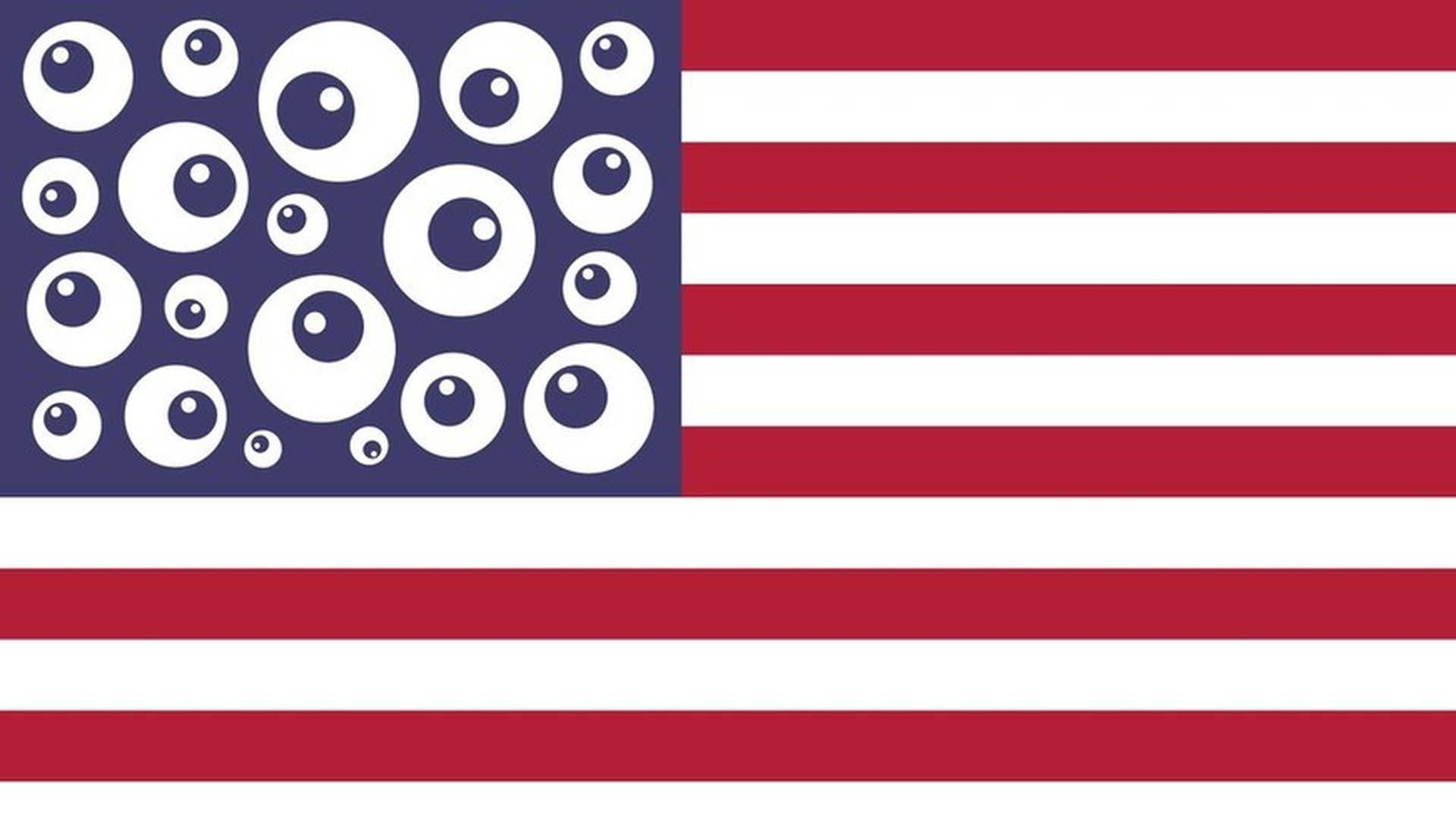 A reminder of the awesome power of the presidency from Axios' David McCabe, who reports that privacy advocates are worried the Trump administration could expand the government surveillance apparatus:
Why it's on the radar: Trump told conservative radio host Hugh Hewitt that he tends to "err on the side of security" when it comes to debates over NSA surveillance. New Attorney General Jeff Sessions and CIA Director Mike Pompeo both opposed surveillance reforms while they were serving in Congress.
1 way to do it: "The administration could unilaterally expand programs that exist under a Reagan-era executive order ... Expanding these surveillance tactics could happen largely without public knowledge, since there's no disclosure requirement."
Another route: "Pick a fight with Silicon Valley on encryption ... Federal authorities could once again push technology companies to help them gain access to encrypted data, as the FBI did with Apple last year."
https://www.axios.com/newsletters/axios-am-98cd2227-87bf-4f9b-9aed-31a85ac225de.html?chunk=4#story4
5. "Watch X demolish Y"
Mr. President, you should read this David Brooks column not as a scolding about what might have been, but as a window into what could still be:
"Donald Trump didn't have to have an administration that was at war with everyone but its base. He came to office with a populist mandate that cut across partisan categories. He could have created unorthodox coalitions and led unexpected alliances that would have broken the logjam of our politics.
"He didn't have to have a vicious infighting administration ... He doesn't have to begin each day making enemies: Nordstrom, John McCain, judges. He could begin each day looking for friends, and he would actually get a lot more done."
The consequence: "On Inauguration Day, when Trump left his wife in the dust so he could greet the Obamas, I didn't realize how quickly having a discourteous leader would erode the conversation. But look at how many of any day's news stories are built around enmity. The war over who can speak in the Senate. ... Half my Facebook feed is someone linking to a video with the headline: Watch X demolish Y."
https://www.axios.com/newsletters/axios-am-98cd2227-87bf-4f9b-9aed-31a85ac225de.html?chunk=5#story5
6. Trump second-guesses Spicer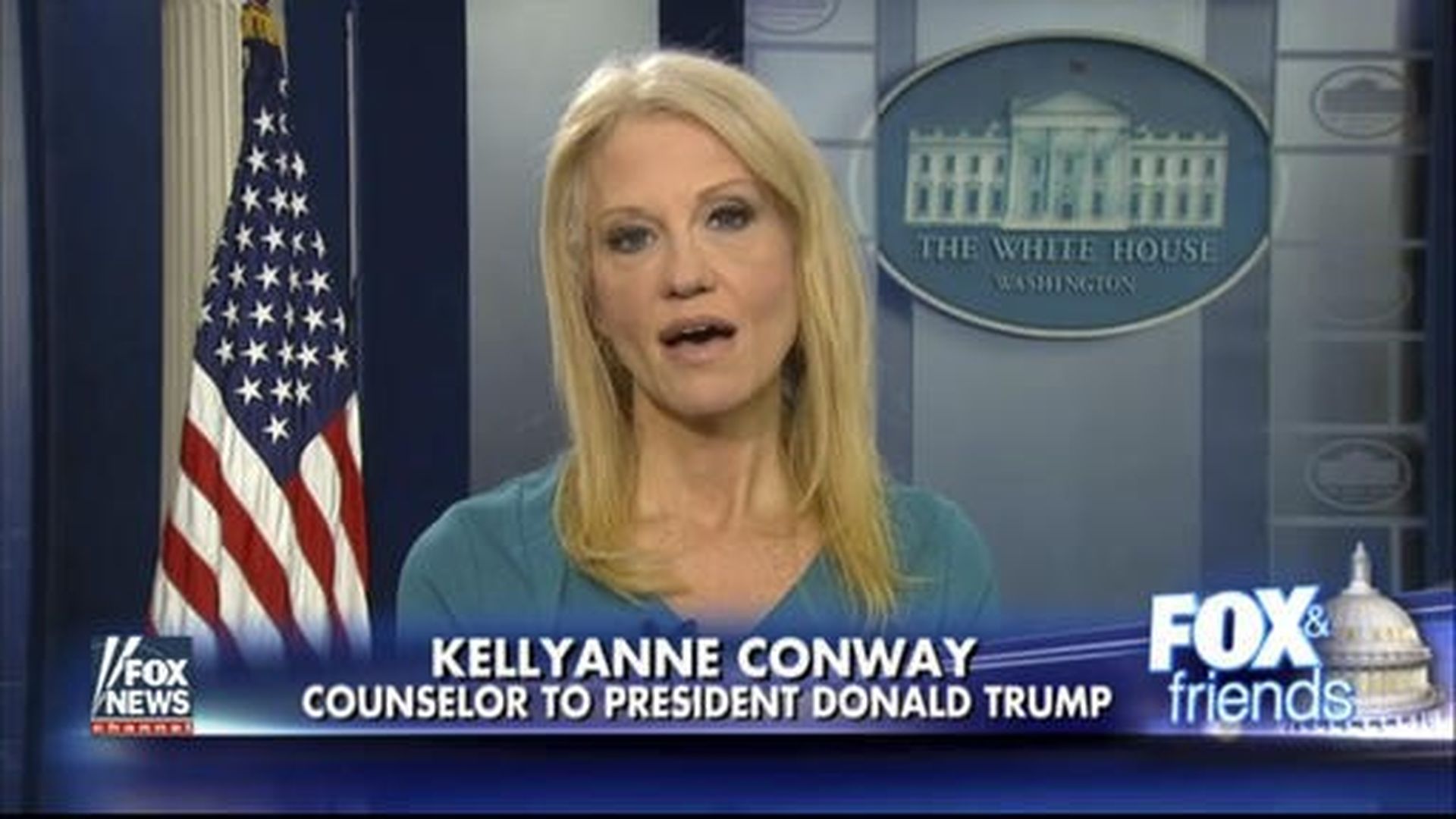 Speaking on "Fox & Friends" from the White House briefing room yesterday, Kellyanne Conway gave a blatant plug for Ivanka Trump's line of clothing and accessories: "Go buy Ivanka's stuff ... I hate shopping: I'm going to go get some myself today. ... It's a wonderful line. I own some of it. ... I'm going give a free commercial here. Go buy it today, everybody! You can find it online."
In his first swipe at Trump ethics since the inauguration, House Oversight Chairman Jason Chaffetz, a Utah Republican, asked the Office of Government Ethics to review the comments. He told AP they were "wrong, wrong, wrong, clearly over the line, unacceptable. ... It needs to be dealt with." Chaffetz later told Utah lawmakers: "Of course I'm going to call that out. My job is not to be a cheerleader for the president."
Asked at the briefing if Conway had crossed an ethical line, Sean Spicer said: "Kellyanne has been counseled and that's all we're going to go with. She's been counseled on on that subject and that's it."
But AP reports: "The president appeared to take issue with his own press secretary's depiction, telling staff that he believed it was unfair to Conway and made it sound like she was in trouble ... A White House spokeswoman said that while Trump didn't see Conway's television comments urging people to buy Ivanka Trump's products, he believed she was 'merely sticking up' for his daughter."
BTW ... Kellyanne suggested Trump may still come into the White House: "I visited with her yesterday. ... IF she decides -- and it works for her family -- she comes inside the White House here, she knows people like Dina Powell and me will be be working with her to help on women empowerment, women and girls."
https://www.axios.com/newsletters/axios-am-98cd2227-87bf-4f9b-9aed-31a85ac225de.html?chunk=6#story6
7. Amazing backstory
One of the most powerful men in the world gave Trump the silent treatment -- and it worked.
At 11:04 last night., the White House emailed a readout of an "extremely cordial" Trump call with President Xi Jinping of China: "President Trump agreed, at the request of President Xi, to honor our 'one China' policy" -- ensuring no separate recognition of Taiwan.
Earlier in the evening, the N.Y. Times' Mark Landler and Michael Forsythe had posted the astonishing backstory: "Stung by Mr. Trump's unorthodox telephone call with the president of Taiwan and his subsequent assertion that the United States might no longer abide by the 'One China' policy, Mr. Xi has not spoken to Mr. Trump since Nov. 14, the week after he was elected. Administration officials say they believe he will only do so after Mr. Trump publicly commits to recognizing a single Chinese government in Beijing."
https://www.axios.com/newsletters/axios-am-98cd2227-87bf-4f9b-9aed-31a85ac225de.html?chunk=7#story7
8. Another phone call leaked
Another leak by "U.S. officials" trying to make Trump look bad: In Trump's first call as president with Vladimir Putin, when Putin raised the possibility of extending the New START Treaty, ratified in 2010, Trump paused to ask his aides in an aside what the treaty was, sources told Reuters.
"Trump then told Putin the treaty was one of several bad deals negotiated by the Obama administration, saying that New START favored Russia. [Tillerson said at his hearing that he supports the treaty.]
"Trump also talked about his own popularity. ... Spicer said Trump knew what the New START treaty is but had turned to his aides for an opinion during the call with Putin. ... Trump did not receive a briefing from Russia experts with the NSC and intelligence agencies before the Putin call."
https://www.axios.com/newsletters/axios-am-98cd2227-87bf-4f9b-9aed-31a85ac225de.html?chunk=8#story8
9. Ahead of the tape
N.Y. Times' Peter Baker and Mark Landler on A1, at fold: "Trump and his advisers, venturing for the first time into the fraught world of Middle East peacemaking, are developing a strategy on the Israeli-Palestinian conflict that would enlist Arab nations like Saudi Arabia and Egypt to break years of deadlock."
"The emerging approach mirrors the thinking of Prime Minister Benjamin Netanyahu of Israel, who will visit the United States next week, and would build on his de facto alignment with Sunni Muslim countries in trying to counter the rise of Shiite-led Iran."
https://www.axios.com/newsletters/axios-am-98cd2227-87bf-4f9b-9aed-31a85ac225de.html?chunk=9#story9
10. 1 fun thing
"Startled Motorists to Uber Users: Get Out of My Car! Late-model sedans attract uninvited guests" -- Wall Street Journal A-Hed: "Josh Aldrete, a junior at Westminster College in Salt Lake City, had parked his Toyota Prius in a lot on campus before his macroeconomics class when he heard someone open the back door. ... Aldrete laughed and explained to the freshman student that he wasn't a ride-hailing driver.
"But when she started collecting her things to leave, he gave it a second thought and offered to take her wherever she needed to go. ... He said he drove her about three minutes to the grocery store and dropped her off. The conversation was slightly forced, ... and she remained in the back seat. Mr. Aldrete said he has seen her a few times on campus since the ride, though he still hasn't talked to her ... 'I tried to keep it as Uber-ish as possible.'"