Axios AM
July 07, 2018
Happy Saturday.
Trump prediction in tweet this morning: "Twitter is getting rid of fake accounts at a record pace. Will that include the Failing New York Times and propaganda machine for Amazon, the Washington Post, who constantly quote anonymous sources that, in my opinion, don't exist - They will both be out of business in 7 years!"
The tweet is based on a front-page story in the, ahem, Washington Post: "Twitter has sharply escalated its battle against fake and suspicious accounts, suspending more than 1 million a day in recent months, a major shift to lessen the flow of disinformation on the platform."
1 big thing: Pompeo's real mission in North Korea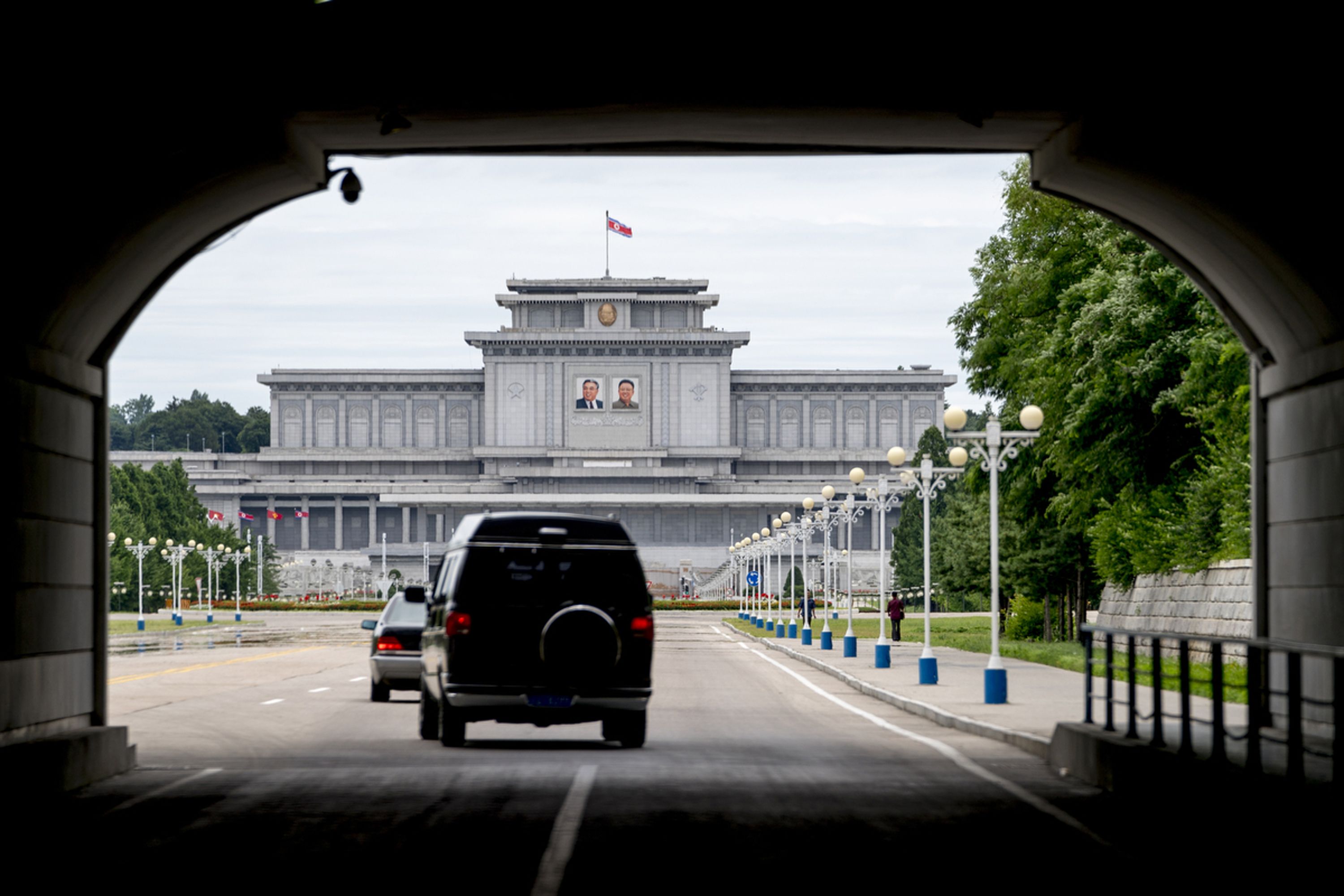 Would you travel 7,000 miles to confirm what your boss believes?
That's partly what Secretary of State Mike Pompeo was doing with his two-day mission to North Korea.
Sources tell Jonathan Swan and me that the secretary was trying to validate for President Trump, who's anything but patient, that some patience will increase the chances of denuking North Korea.
The bottom line, according to sources: It's not going to happen overnight, or even in a year.
Or maybe at all:
Hours after Pompeo concluded two days of meetings with North Korean officials today, a statement by an unnamed North Korean Foreign Ministry spokesman called the talks "regrettable" and accused Washington of trying to unilaterally pressure the country into abandoning its nukes, per AP.
Pompeo wrapped up without meeting Kim, but with an agreement for further discussions on denuclearization and repatriation of remains of U.S. soldiers:
State Department spokesperson Heather Nauert tweets: "Just before leaving Pyongyang, @SecPompeo gives US reporters a brief readout from his meetings. 'These are complicated issues but we made progress on almost all the central issues. Some places, a great deal of progress, other places, there's still more work to be done.'"
Administration officials believe the pace has been quick: The summit was 25 days ago, and the sides have already met again.
And officials say Pompeo wouldn't have made his third trip to North Korea this year if he didn't think it was worth the effort.
This is going to be a tortuous process:
Trump has set expectations so high: He returned from Singapore and said: "[T]hat problem is largely solved." And he tweeted: "President Obama said that North Korea was our biggest and most dangerous problem. No longer - sleep well tonight!"
The reality is that Kim still possesses an arsenal of which we don't have full visibility.
All the hard work is ahead of Pompeo: He needs to convince a young hermetic dictator that it's in his self-interest to do something that some regime hardliners around him are telling him — at least so far as the U.S. intelligence community can ascertain — amounts to suicide. 
So many fraught questions face the Americans:
How do you convince Kim that he'll be better off and safer if he turns over his arsenal?
How do you ship nukes out of North Korea and yet allow Kim to save face?
How do you set up a verification regime that's even close to satisfactory?
The State Department at least wanted a recommitment by North Korea to the promises made at the Singapore summit:
That will buy some time with the White House for Pompeo and his team, so the experts can start getting beyond the words.
"The objective is to get the North Koreans to be more firm in their commitment to denuclearization," a national-security source said. "There was an agreement in principle [in Singapore], and now we want to advance the ball and get more specific with more detailed commitments."
U.S. staffers have now been named to begin that process:
"This has been the Hermit Kingdom for a very long time," the source said. "Unwinding it is not going to happen overnight. With managed expectations and both sides working together, it can happen."
So the trip will be a success, the source said, if Pompeo can show Trump "what the first steps look like."
Be smart: For this gambit to have any chance of succeeding, Trump is going to need to demonstrate a strategic patience — and willingness to withstand short-term setbacks and humiliations — that's anathema to his makeup.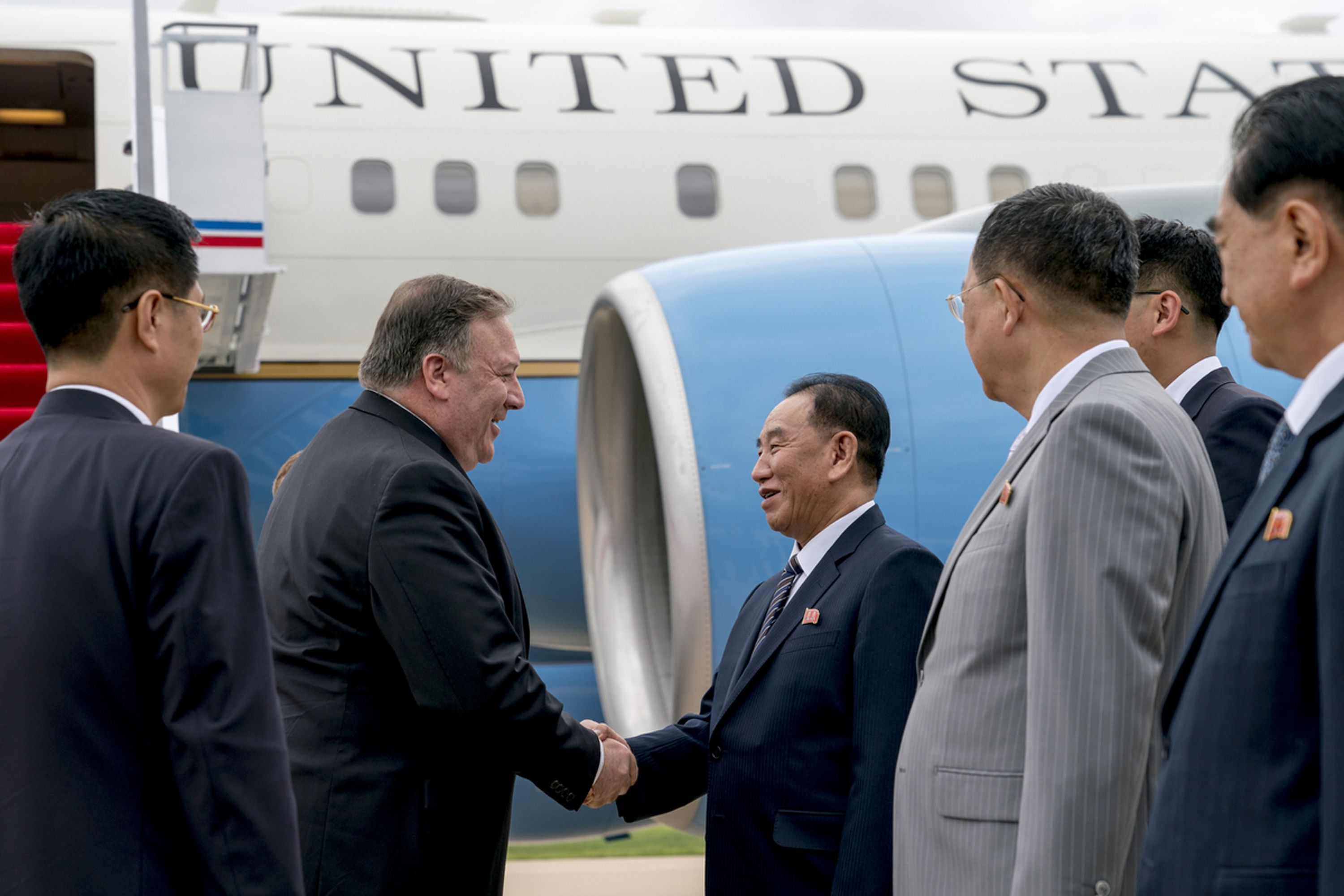 2. Trump's art of diplomacy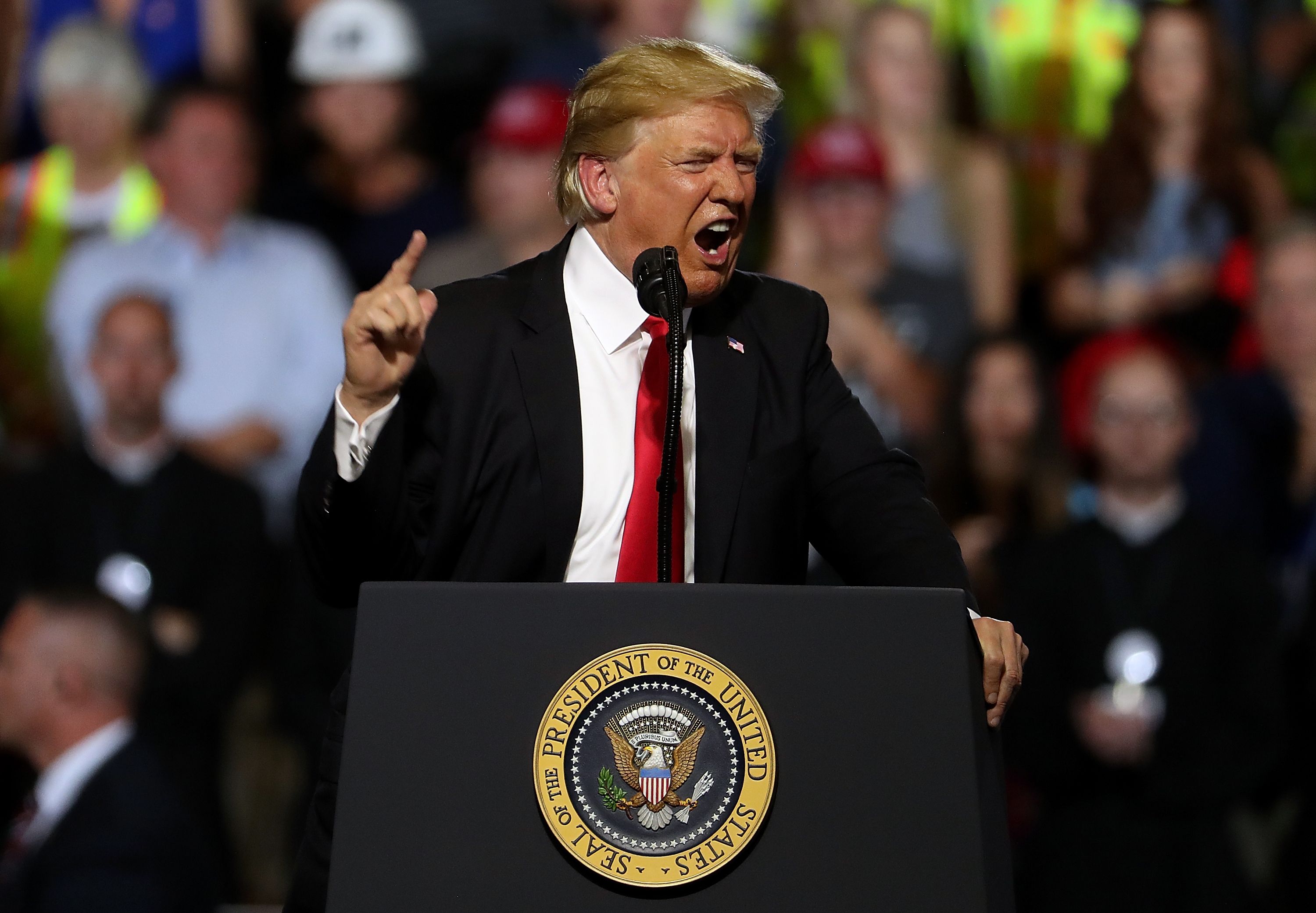 "Shortly after he took office," per the WashPost, President Trump "began passing out his personal cellphone number to a handful of foreign leaders."
"[I]n April 2017, White House aides were startled when officials in Canada issued a standard summary of a conversation between Prime Minister Justin Trudeau and Trump. ... No one at the White House was aware the call had taken place."
Why it matters: "Typically, such calls, even with close allies, are choreographed affairs. Regional experts prepare talking points ... The national security adviser will brief the president ... and remain by his side to offer advice. After the call, a transcript is distributed to key aides, who will issue a public readout. In this instance, U.S. officials had to rely on Trump's memory."
N.Y. Times Quote of the Day ... Daniel Ikenson, director of trade policy studies at the libertarian Cato Institute:
"Trump is treating trade policy as though it were a real estate deal, where the goal is to beat your opponent, step on his throat and humiliate him."
3. Notes to parents from boys trapped in cave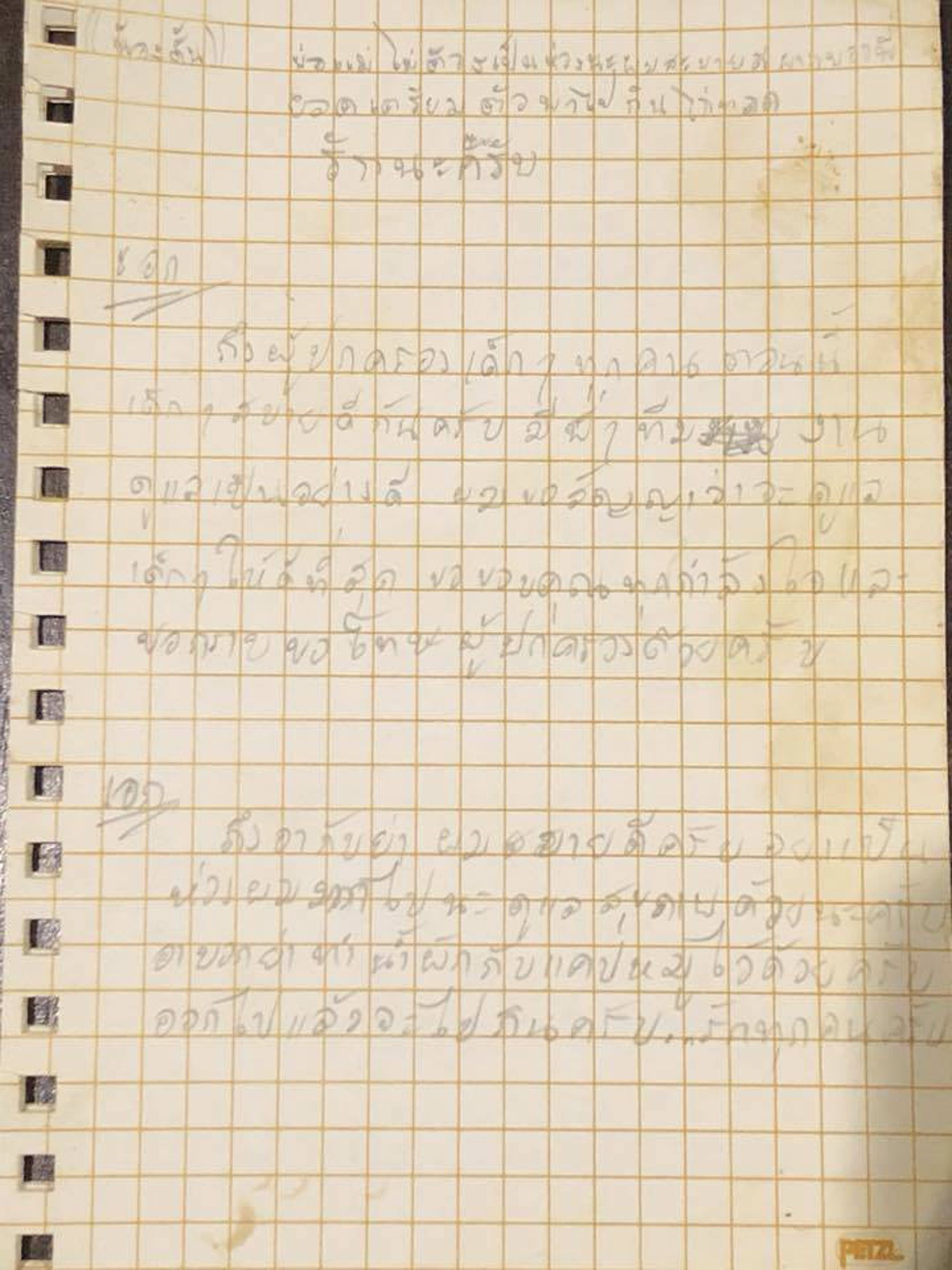 Handwritten notes by children and their coach, trapped in a cave in Thailand, via AP:
Tun: "Mom and Dad, please don't worry, I am fine. I've told P'Yod to get ready to take me out for fried chicken. With love."
Pong: "Love you mom and dad, you don't have to worry, we're safe. Love you all."
Nick: "Mom and Dad, I love you and Toi. If we get out, Mom and Dad - please take me out for some Pork Pan BBQ."
Coach Aek: "To the parents of all the kids, right now the kids are all fine, the crew are taking good care. I promise I will care for the kids as best as possible. I want to say thanks for all the support and I want to apologize to the parents. ... To my aunt and grandmother, I am doing well, please don't be too worried about me. Take care of yourselves. Aunt please tell grandmother to make vegetable dip and pork rind. Once I'm out, I'll go eat. Love everyone."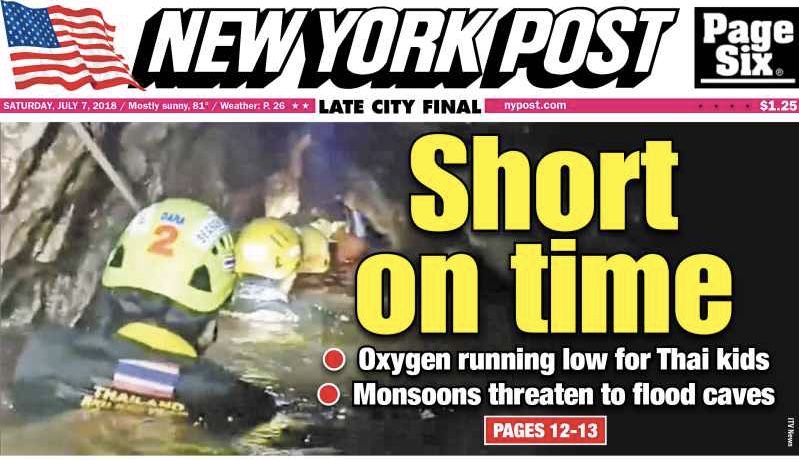 Bonus: Behind the scenes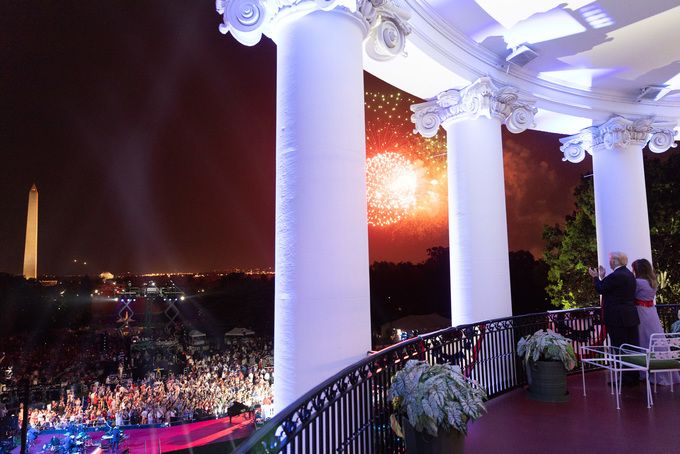 President Trump and First Lady Melania Trump watch fireworks from the Truman Balcony during the White House Picnic for Military Families Fourth of July celebration.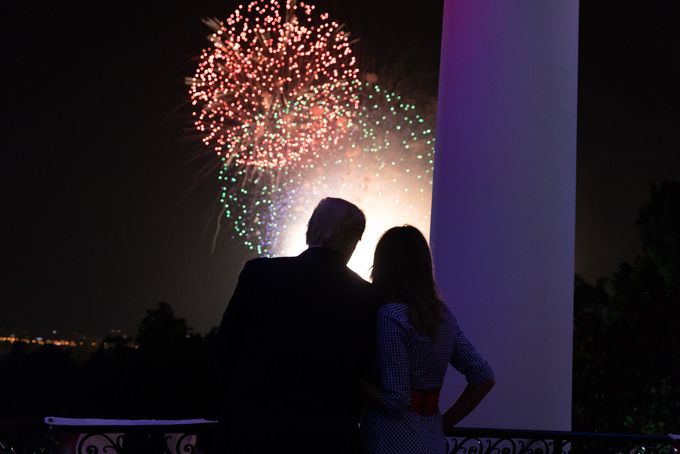 5. Rank of the day
"Mark Zuckerberg Tops Warren Buffett to Become the World's Third-Richest Person," per Bloomberg's Tom Metcalf and Jack Witzig:
"Zuckerberg, who trails only Amazon.com Inc. founder Jeff Bezos and Microsoft Corp. co-founder Bill Gates, eclipsed Buffett [yesterday] as Facebook shares climbed 2.4 percent, according to the Bloomberg Billionaires Index."
"It's the first time that the three wealthiest people on the ranking made their fortunes from technology."
"Zuckerberg, 34, is now worth $81.6 billion, about $373 million more than Buffett, the 87-year-old chairman and chief executive officer of Berkshire Hathaway."
6. ⚽️ 1 kick thing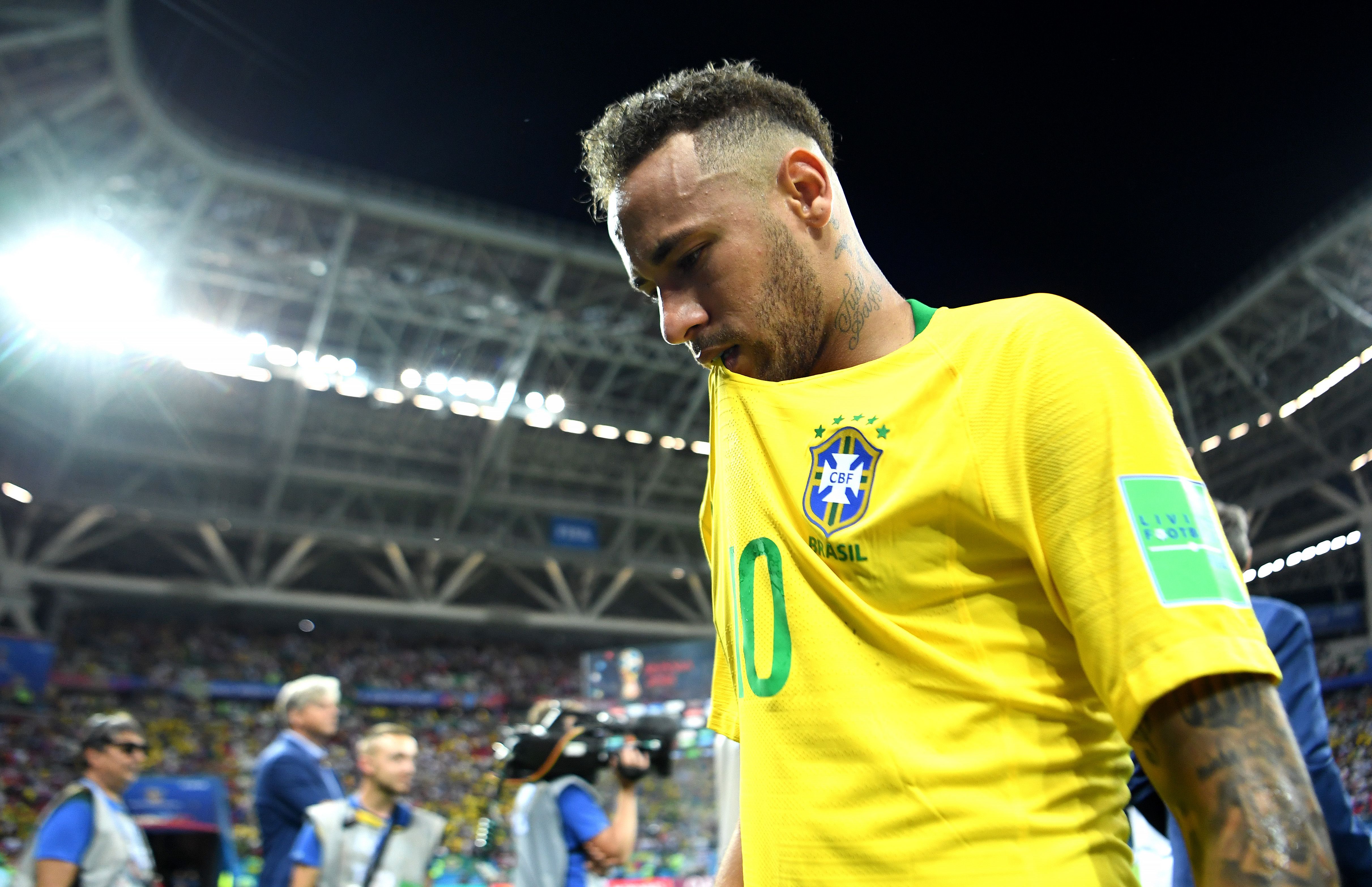 European sweep in World Cup ... "All four semifinalists at this year's tournament in Russia will be European. The most powerful continent in world soccer is also assured of having its fourth straight title winner from a fourth different country," per AP:
Why it matters: "Europe's overwhelming dominance in club soccer — fueled by wealth to hire the best global talents — is also playing out on the World Cup stage.
"South America's last hopes at the tournament were eliminated [yesterday] in the first two quarterfinal games. Brazil, the last non-European title winner in 2002, was beaten by Belgium 2-1, and Uruguay lost to France 2-0.
"The all-European final foursome will be completed [today]: England plays Sweden and Russia faces Croatia in the other two quarterfinal matches."
Brazil had been tipped to win the final on July 15.
Fallen giants: Last remaining multiple World Cup champions eliminated ... "Only five countries have won the World Cup more than once. None of them have a chance to win another this year," AP reports:
"Five-time champion Brazil and two-time champion Uruguay were both eliminated [yesterday], losing in the quarterfinals. Argentina, another two-time winner, lost in the round of 16 while four-time champion Germany couldn't make it out of the group stage. Italy, which also has won four titles, didn't even qualify, losing to Sweden in the playoffs."
Why it matters: "This is the first time there will be a semifinals without at least one of Argentina, Brazil, Germany or Italy."
"That only leaves France and England as former champions still with a chance to win another title in Russia."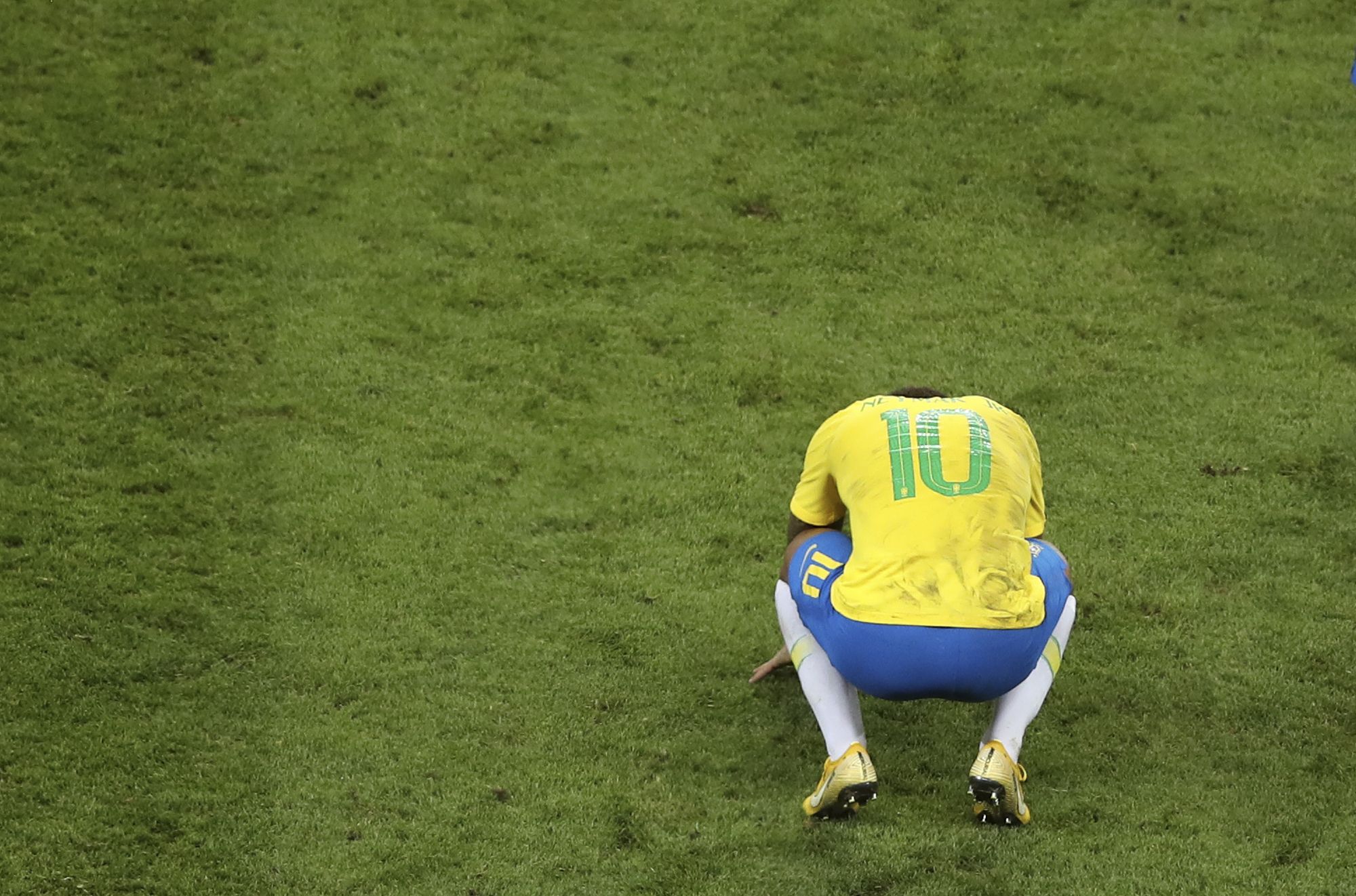 Thanks for reading. See you all weekend on Axios.com.