Axios AM
September 26, 2019
Good Thursday morning. Today's Smart Brevity count: 1,186 words ... 5 minutes.
1 big thing: Trump's plan to make Biden his Clinton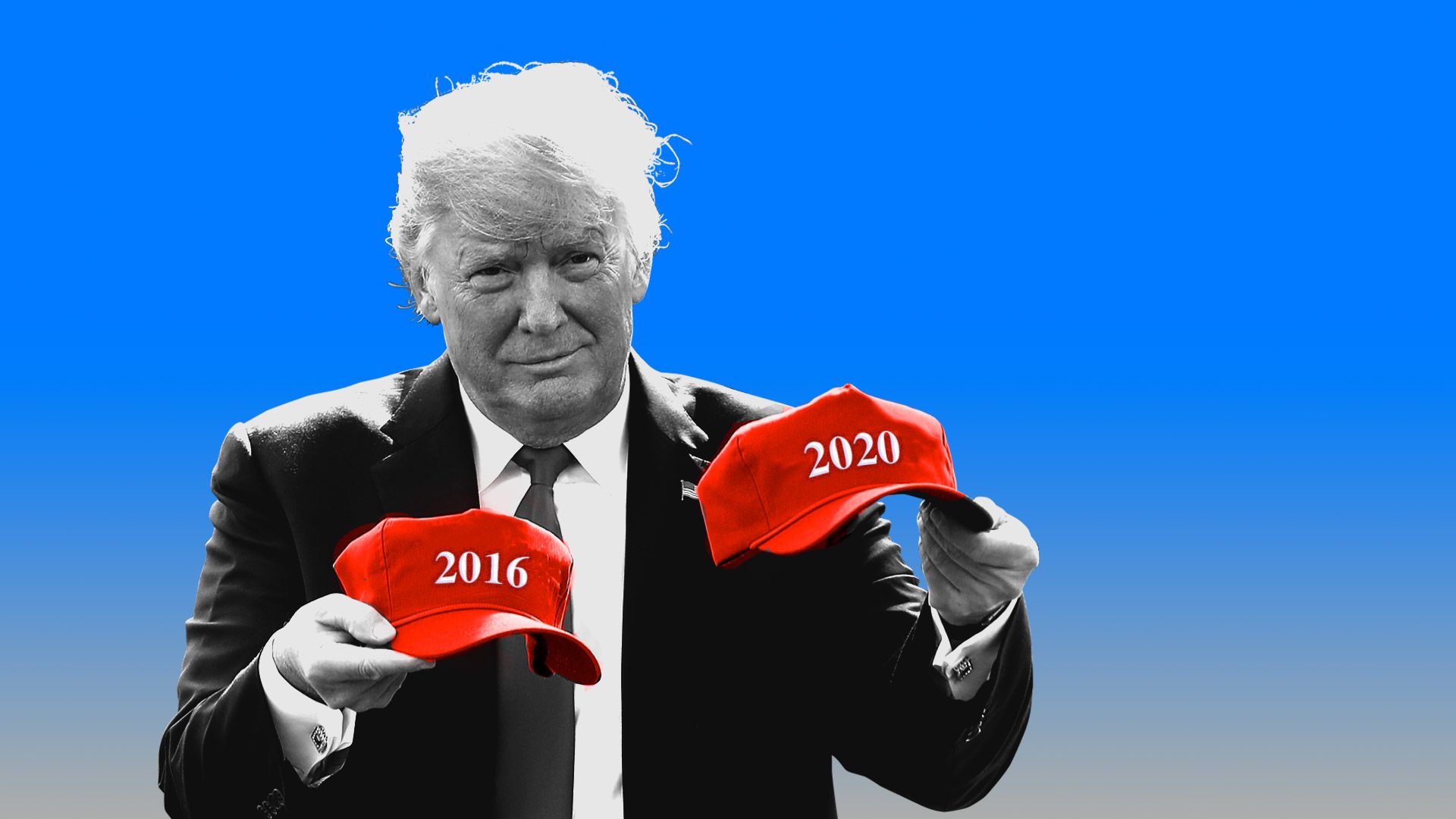 President Trump is reviving his 2016 playbook, trying to sully or smear the Biden family reputation, like he did with the Clintons during his last campaign, Axios' Margaret Talev and Alayna Treene report.
When Trump was running against Hillary Clinton, he seized on her email servers and past scandals. He hammered her on the issue, and used it to define her with many voters. Clinton couldn't put it to rest early, and it dragged her down through the end.
Now, Trump wants to use questions about Hunter Biden's work in Ukraine, and any alleged involvement by his father, Joe Biden, as the 2020 sequel to the email servers. In both cases, he twists reality to make it seem like everyone's dirty.
Once again, Trump is trying to paint his opponent as shady, hoping it will be an early, definitional wound. 
Here's Trump's six-part playbook to make Ukraine 2016's sequel:
Argue that your opponent is guilty of something as bad or worse than the accusations against you. 
Create constant fog, amplified by Twitter. Allege the media is guilty, too.
Convince party leaders and Fox News to fall instantly in line, focused solely on your opponent's supposed transgressions.
Demand documents and testimony, fostering an "everyone's dirty and hiding something" atmosphere.
Stymie anyone on your side who's thinking of dissenting by torching them on Twitter, like he did to Sen. Mitt Romney (R-Utah).
Bet that your own standing, while getting no better, gets no worse.
What's next: Biden, learning the lessons of 2016, seems determined not to let Trump pin him into a corner.
He put out a statement saying Congress should do its thing, and he will focus on campaigning. He tried to go after Trump on health care, to shift back to a policy argument.  
Biden said last night on "Jimmy Kimmel Live!": "It's such a blatant abuse of power that I don't think it can stand. Based on the material that they acknowledged today, it seems to me it's awfully hard to avoid the conclusion that it is an impeachable offense and a violation of constitutional responsibility."
2. Some Trump advisers think release was a mistake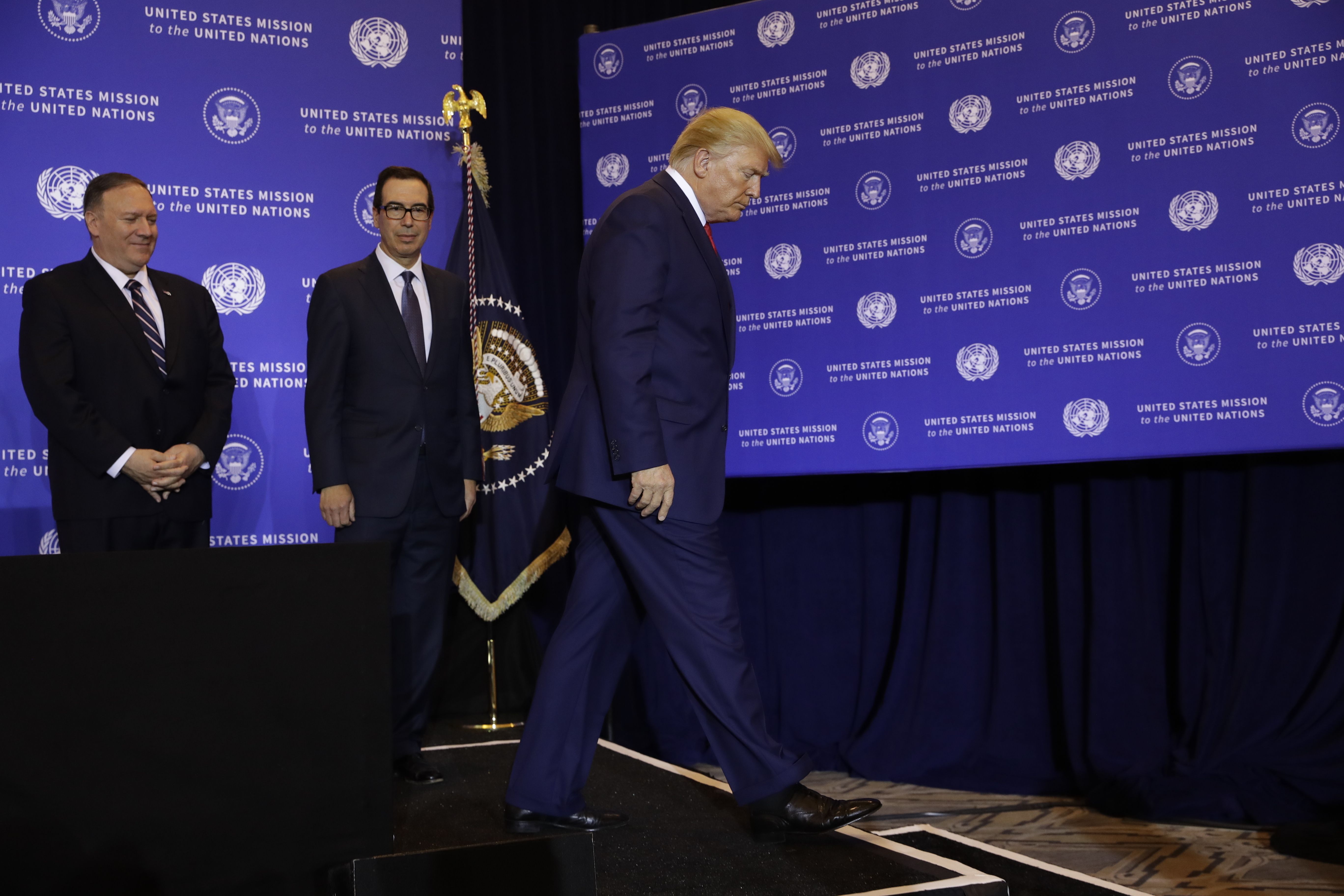 Some advisers to President Trump see two big, long-term problems with the release of the Ukraine call notes:
It makes him seem guilty, and sets a bad precedent for protecting private chats with world leaders.
One longtime adviser said this looks worse than anything he's seen to date — and it's documented. 
The decision to release the memo has produced internal tension in the White House, with some officials privately saying it was a mistake, Axios' Alayna Treene reports.
Some aides, convinced the call summary was exculpatory, hoped the records would force news organizations to walk back some of their reporting. Instead, the reporting has just intensified.
Others argued that releasing details of the call between two heads of state set a bad precedent.
"It puts the whole quid pro quo to bed, but trades it for several other issues," one administration official said.
In fact, Democrats said Trump saying "I would like you to do us a favor though" was evidence of favor-trading.
White House counsel Pat Cipollone invited several of Trump's fiercest Republican defenders to the White House yesterday morning to review the notes from the call before they were released to the public. This allowed them to coordinate talking points before the document was blasted out.
"The sense was that the transcript didn't come close to living up to the hype Democrats had set up, and didn't remotely approach impeachable," a source familiar with the White House meeting told Axios.
Attendees included Sens. David Perdue, Ron Johnson, and Shelly Moore Capito, as well as Reps. Jim Jordan, Devin Nunes, John Ratcliffe, Matt Gaetz and Mark Meadows, according to Johnson.
But on the Democratic side, House Intelligence Chairman Adam Schiff said the material reflects "a classic Mafia-like shakedown."
The bottom line: Like during the Mueller investigation, expect Republicans to continue to try to discredit the whistleblower's complaint, the media's account of the memo, and the process by which it's all coming to light. 
3. Inequality rises in heartland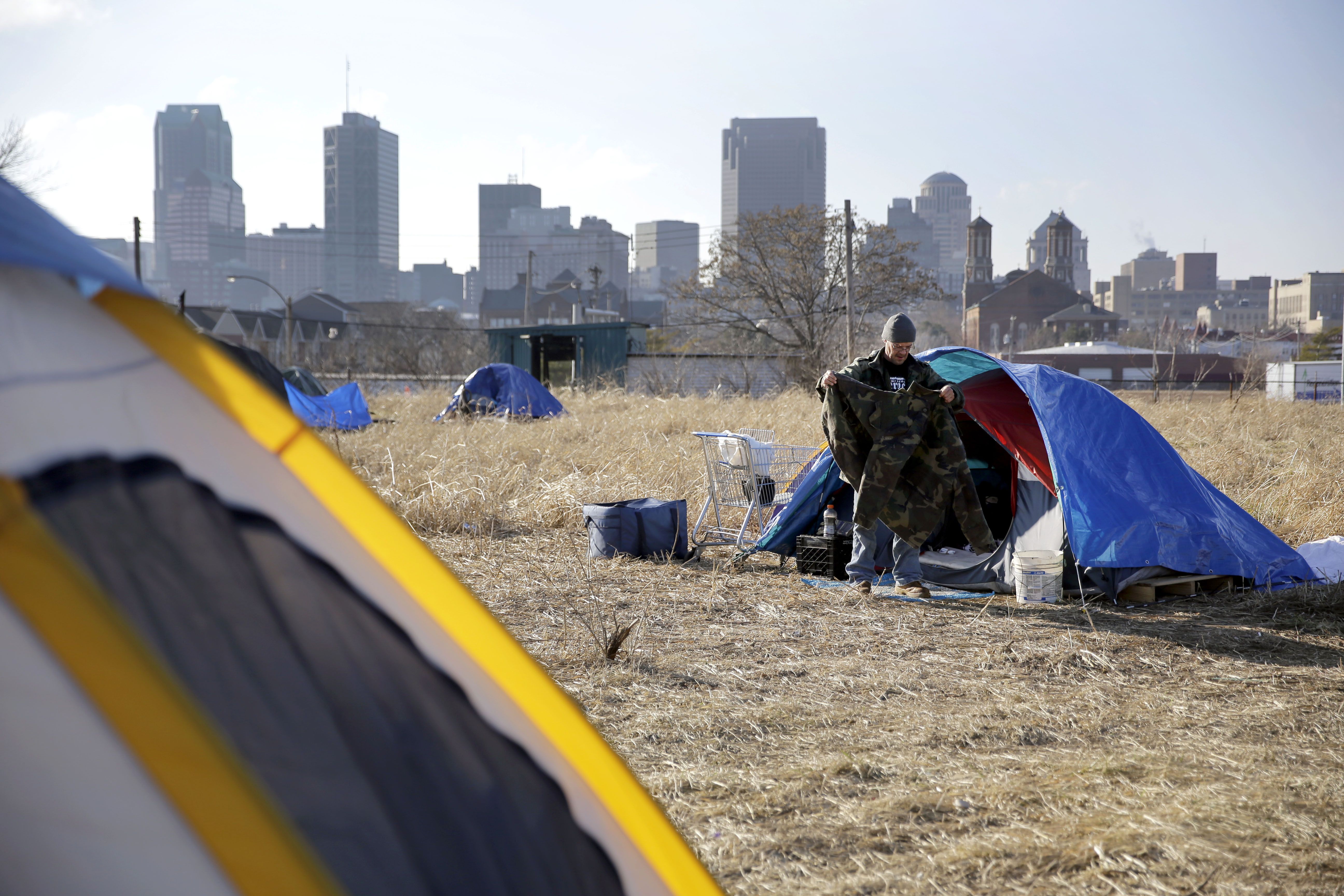 The nation's income inequality grew last year to its highest level in more than 50 years of tracking, according to Census Bureau figures, per AP.
On one side, at the peak of their earnings, are baby boomers who are at or nearing retirement. On the other side are millennials and Gen Zers, who are in the early stages of their work life and have lower salaries.
The big picture: The areas with the most income inequality last year were coastal places with large amounts of wealth.
But some areas in the heartland saw a jump as well, thanks to a slowdown in agricultural trade and manufacturing as well as wages that haven't caught up with other forms of income.
4. Pic du jour: What a space launch looks like from space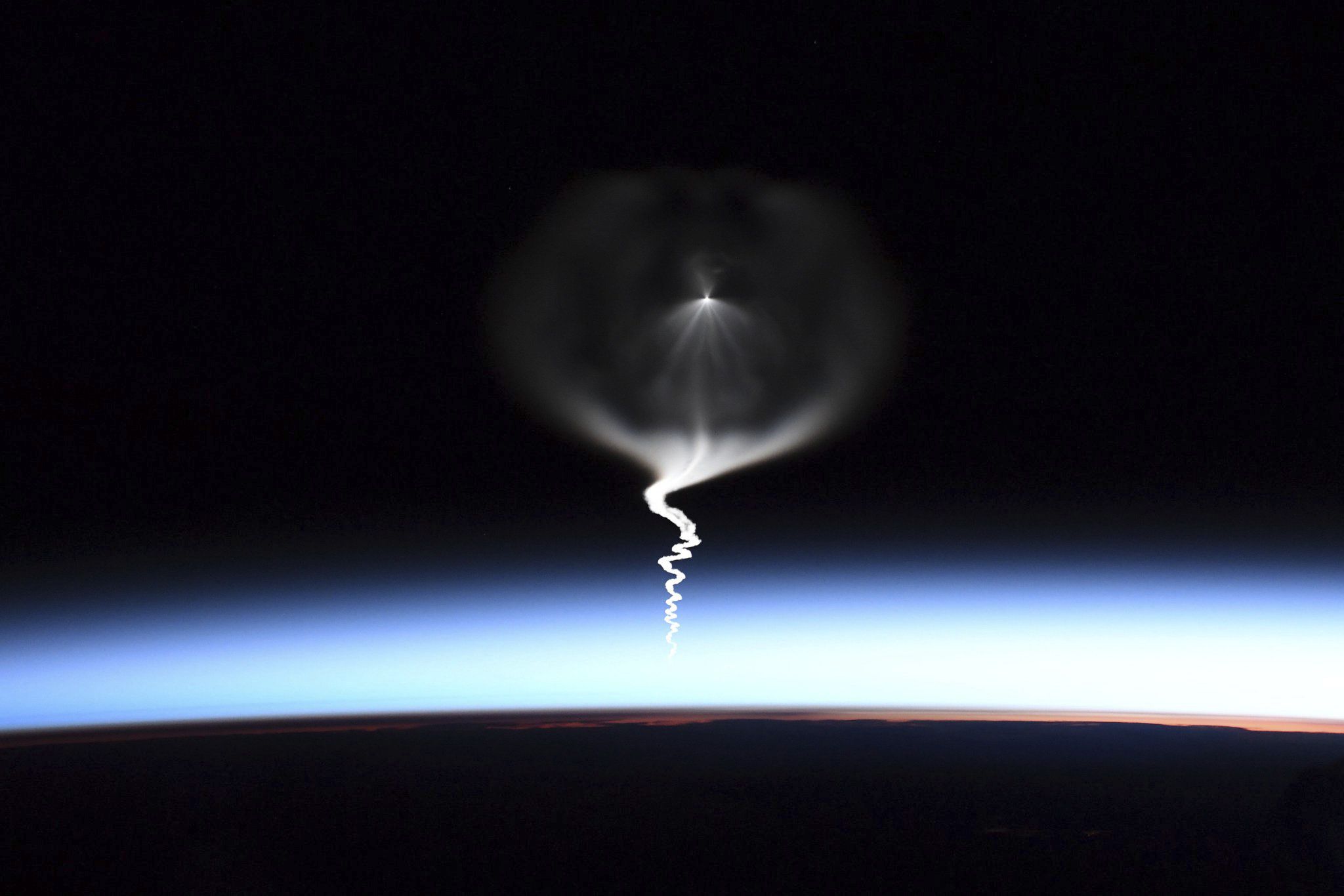 This photo, by NASA astronaut Christina Koch, shows the launch of a Russian Soyuz rocket, as seen from the International Space Station yesterday.
5. Two worlds
Both these headlines are from 11:29 a.m. yesterday: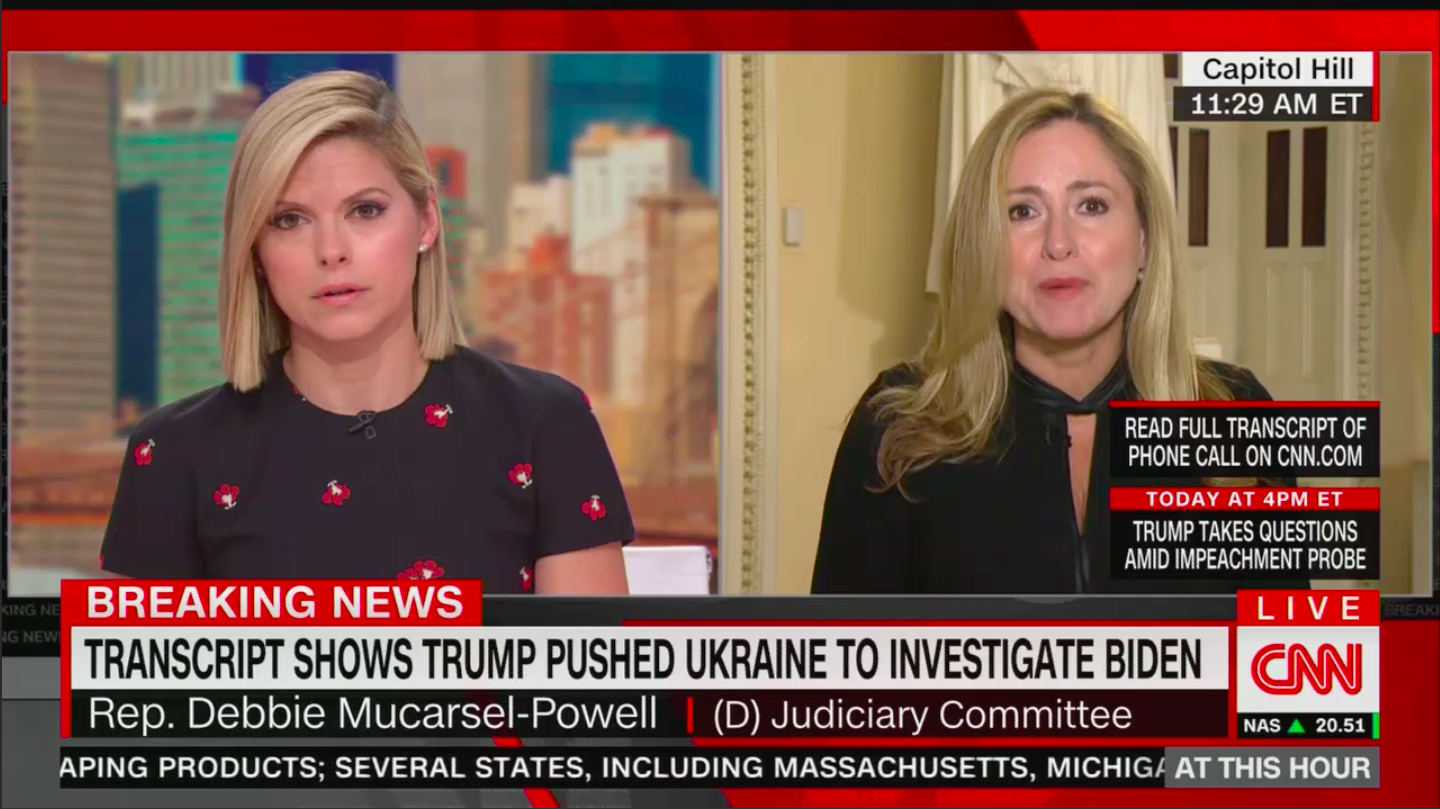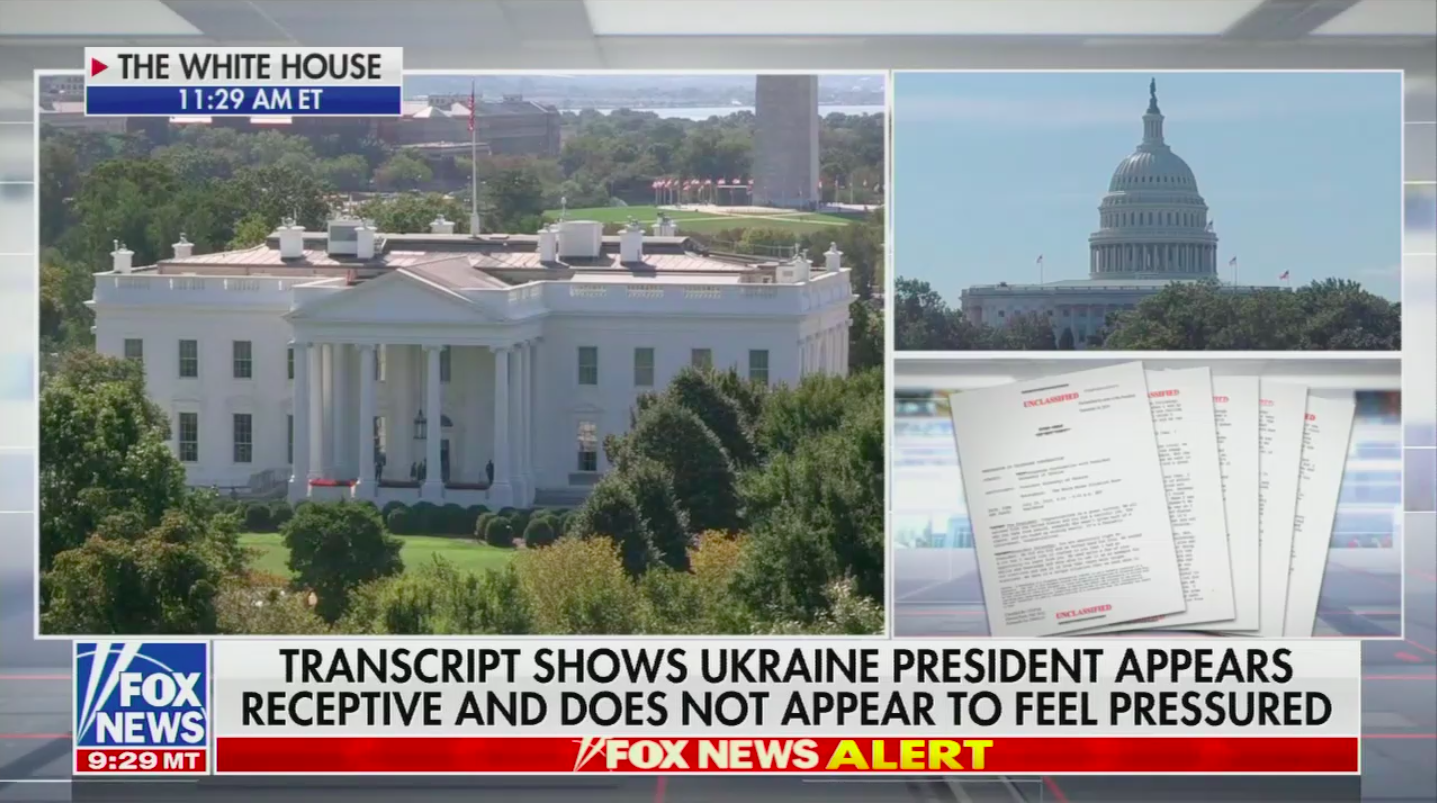 6. For history
7. Exclusive: LinkedIn aims to close "network gap"
LinkedIn CEO Jeff Weiner will announce a new effort Thursday to close what he calls the "network gap" — the advantage some people have based on who they know, company executives tell Axios' Sara Fischer.
Why it matters: By organizing its users to broaden their personal networks beyond traditional connections, LinkedIn is trying to strike a blow against social inequality.
How it works: For a long time, LinkedIn encouraged users to limit their connections to other people they know. Now, it wants to encourage users to connect to new people to expand job opportunities for those who may not have as strong professional networks.
During his keynote today at the company's Talent Connect conference, Weiner will call on the public to take the "Plus One Pledge," a call to action for users to share their "time, talent, and connections with people outside your network who may not have access to the same connections and resources you do."
"We believe that people with equal talent should have equal access to opportunity, a sentiment we know is shared by many of our members and customers," Weiner tells Axios.
8. Alexa everywhere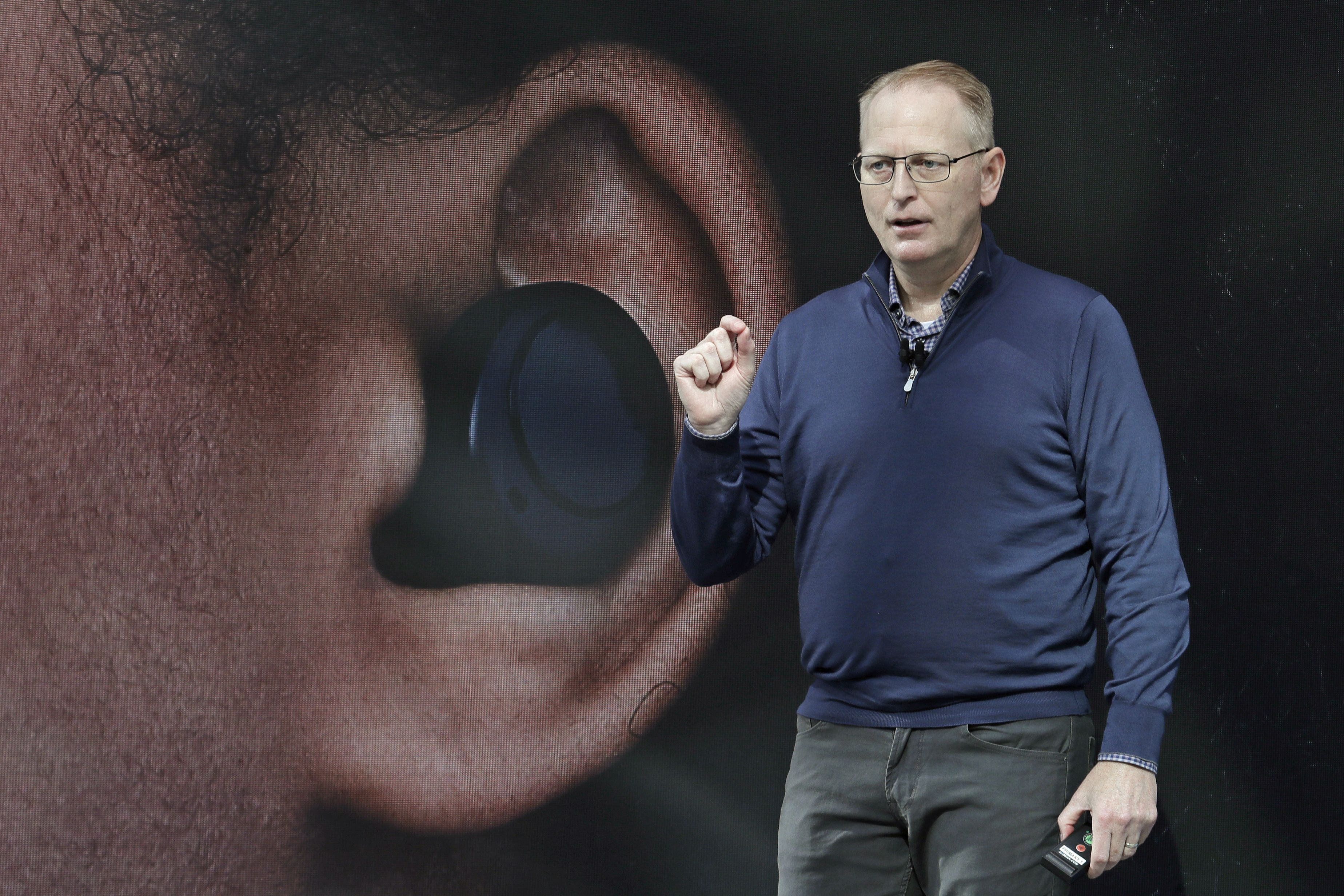 Amazon announced that it will soon start selling wireless earbuds, finger rings and prescription eyeglasses with its Alexa voice assistant built in, writes the AP's Joseph Pisani.
Why it matters: Amazon wants to get Alexa outside the home and wherever customers. Apple and Google have smartphones, watches and other devices that have their voice assistants built in.
9. 🇨🇳 Drones pose new military threat
China's dominance of the world's market for small drones is a top concern for U.S. defense officials, writes the Wall Street Journal's Warren Strobel (subscription).
A new report found that "95 countries now own military drones, a sharp increase from 2010," when about 60 countries had unmanned aerial programs.
Why it matters: "Just a few years ago, the U.S. held a monopoly on large, long-distance, armed drones like the Predator and Reaper," and that advantage is slipping away as countries like Azerbaijan and Nigeria can now conduct strikes.
10. 1 food thing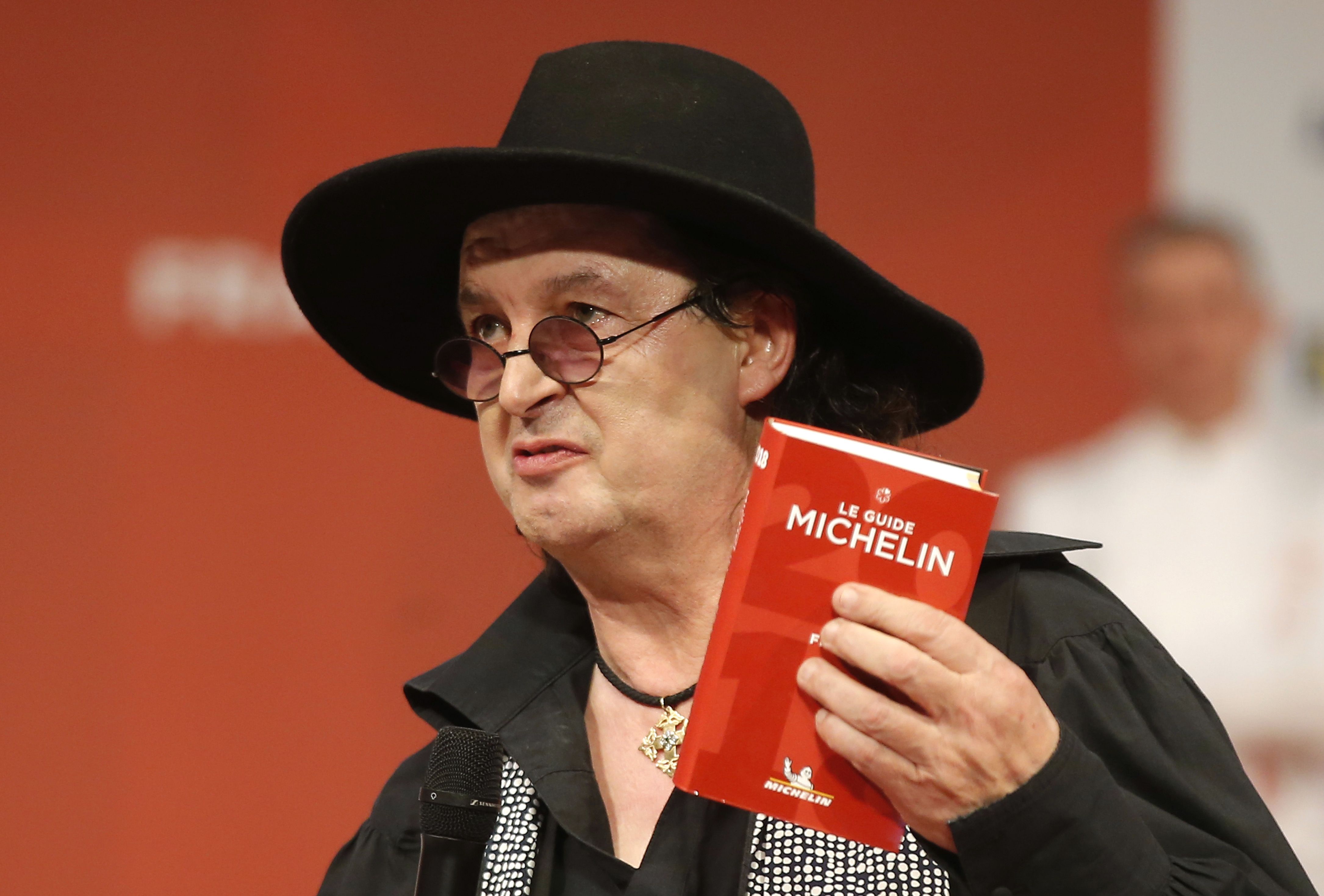 Chef Marc Veyrat, known for his black chapeau and mountain cuisine, is taking the Michelin Guide to court to find out why he lost his third star this year, AP reports from Paris.
Veyrat, among France's most acclaimed chefs, has been fuming since La Maison des Bois, in a mountain village in France's Haute-Savoie region, lost its third star early this year.
An indignant Veyrat, who uses only local Savoyard products, claims a Michelin inspector confused the emulsion with something containing cheddar cheese "because it was yellow."