Axios AM
September 25, 2019
1 big thing ... Impeachment Day: "Locked and loaded"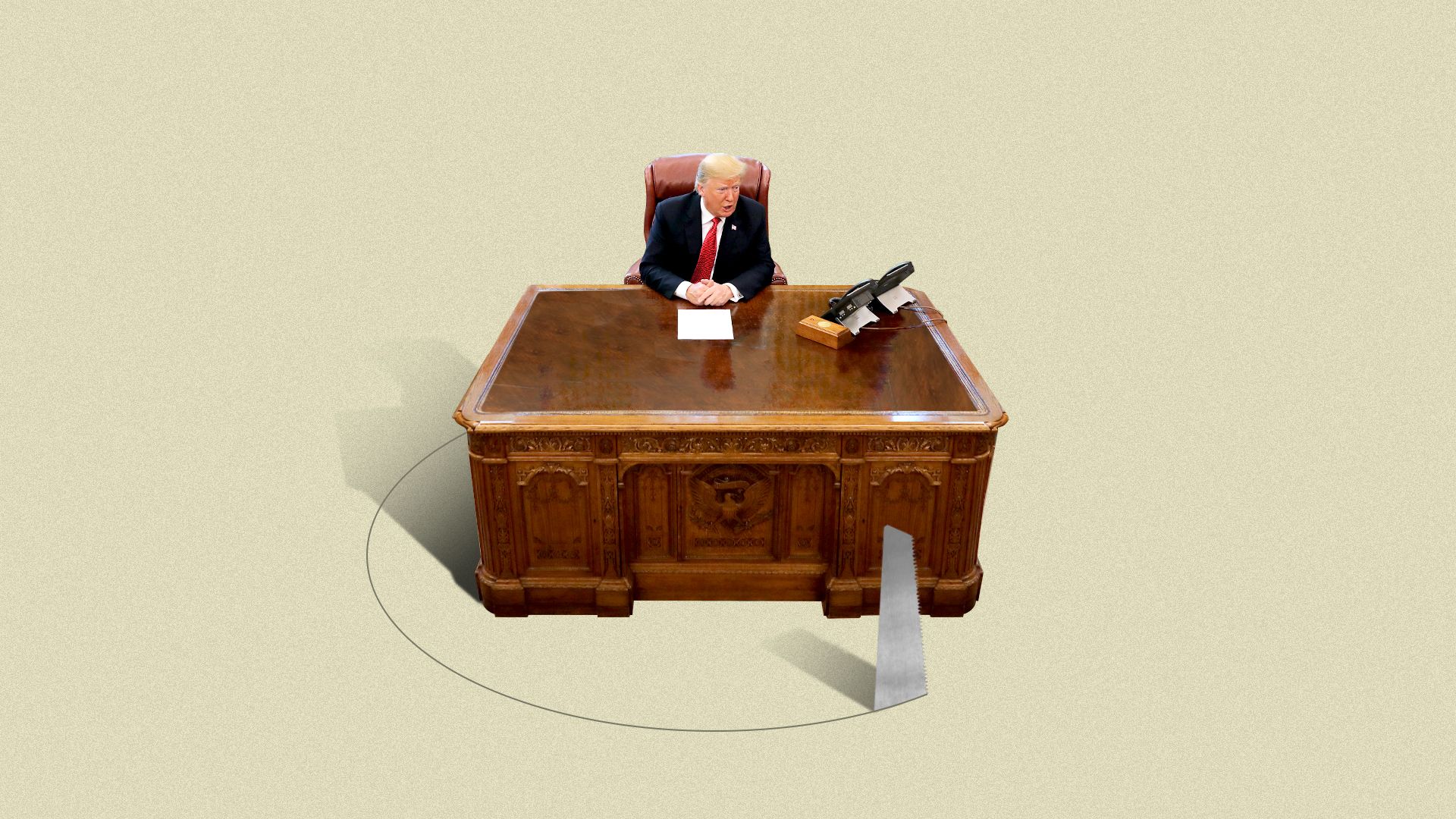 A president who has always been touchy about his legitimacy is now the fourth American president to face the machinery of impeachment.
Why it matters: Thirteen months out from a presidential election, the Congress and the commander-in-chief of a divided nation are formally at war.
House Speaker Nancy Pelosi announced "an official impeachment inquiry" at 5 p.m, with the broadcast networks breaking in across the country:
"The president must be held accountable. No one is above the law. Getting back to our founders in the darkest days of the American Revolution, Thomas Paine wrote, "The times have found us." The times found them to fight for and establish our democracy. The times have found us today."
With President Trump tweeting peevishly from New York, where he spoke in the morning to the UN General Assembly, Pelosi pointed to a July phone call in which the president is said to have pressed the president of Ukraine to investigate Joe Biden, which could have helped Trump in 2020.
Being there: Around 120 reporters crowded into the hallways in the Capitol basement, waiting for the House Democratic Caucus to disperse from the meeting where Pelosi announced her support for an impeachment inquiry.
Axios' Alayna Treene and Stef Kight, who were at the Capitol, said House Democrats were relieved, rejuvenated and even overjoyed that for the first time since Pelosi took the gavel in January, the caucus was unified on Trump.
"This puts the party in a new direction," said Rep. Alexandria Ocasio-Cortez (D-N.Y.), the star of the freshman class. "The power behind that, and the weight behind that adds an urgency and an expeditiousness to the investigations that I don't believe we would've seen."
On the Republican side, Rep. Andy Biggs of Arizona, a member of the Judiciary Committee, said: "A lot of my colleagues are excited about how crazy they think it is. I talked to a lot of people who were like: 'Wow, unbelievable.' I think both sides are getting locked and loaded to do some battle here."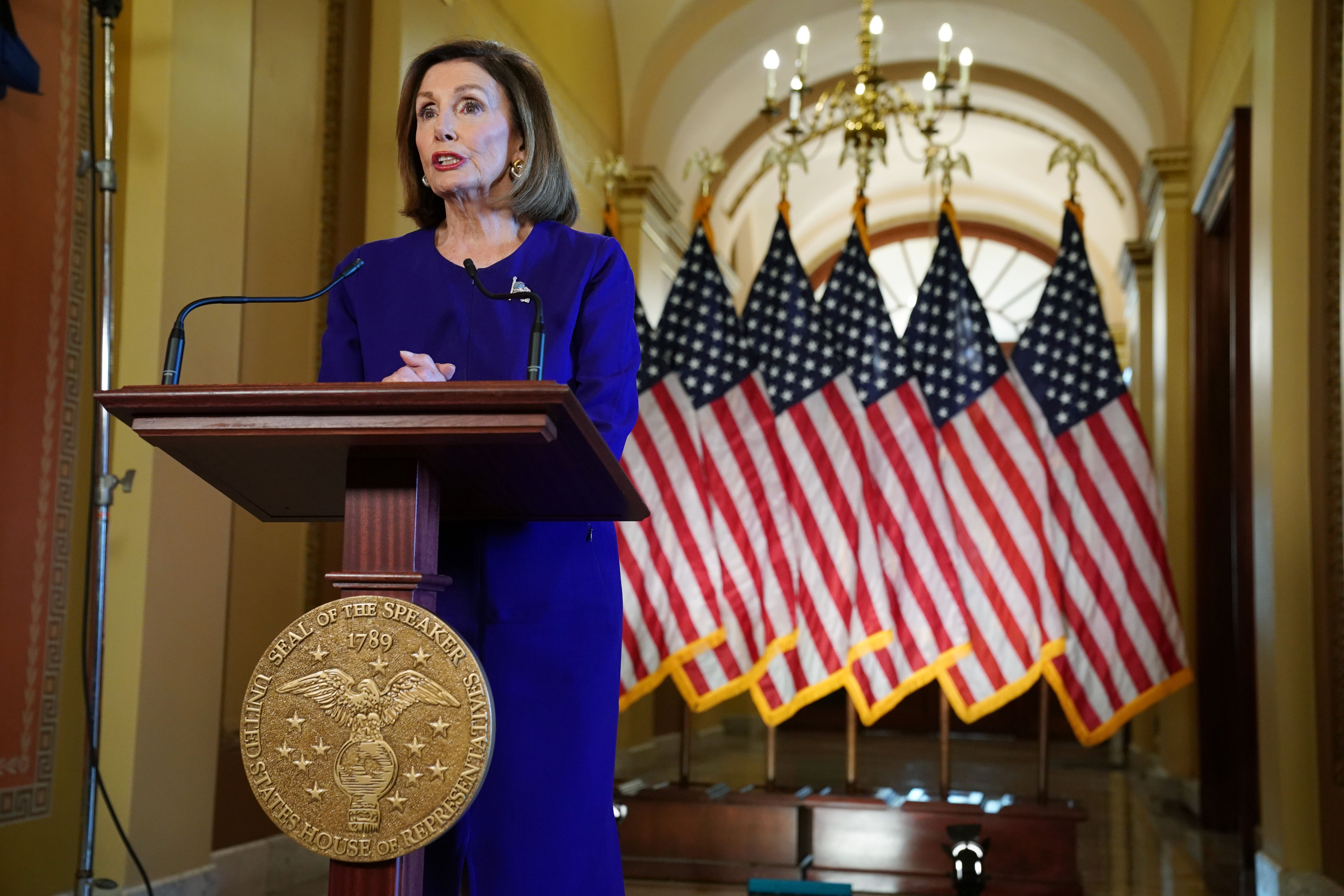 What to watch: Today, the House will vote on a resolution demanding that Trump release the whistleblower complaint regarding the president and Ukraine.
Tomorrow, acting director of national intelligence Joseph Maguire will testify in front of the House Intelligence Committee.
House Intelligence Chairman Adam Schiff said the whistleblower could testify before Congress as soon as this week.
2. Inside Trumpworld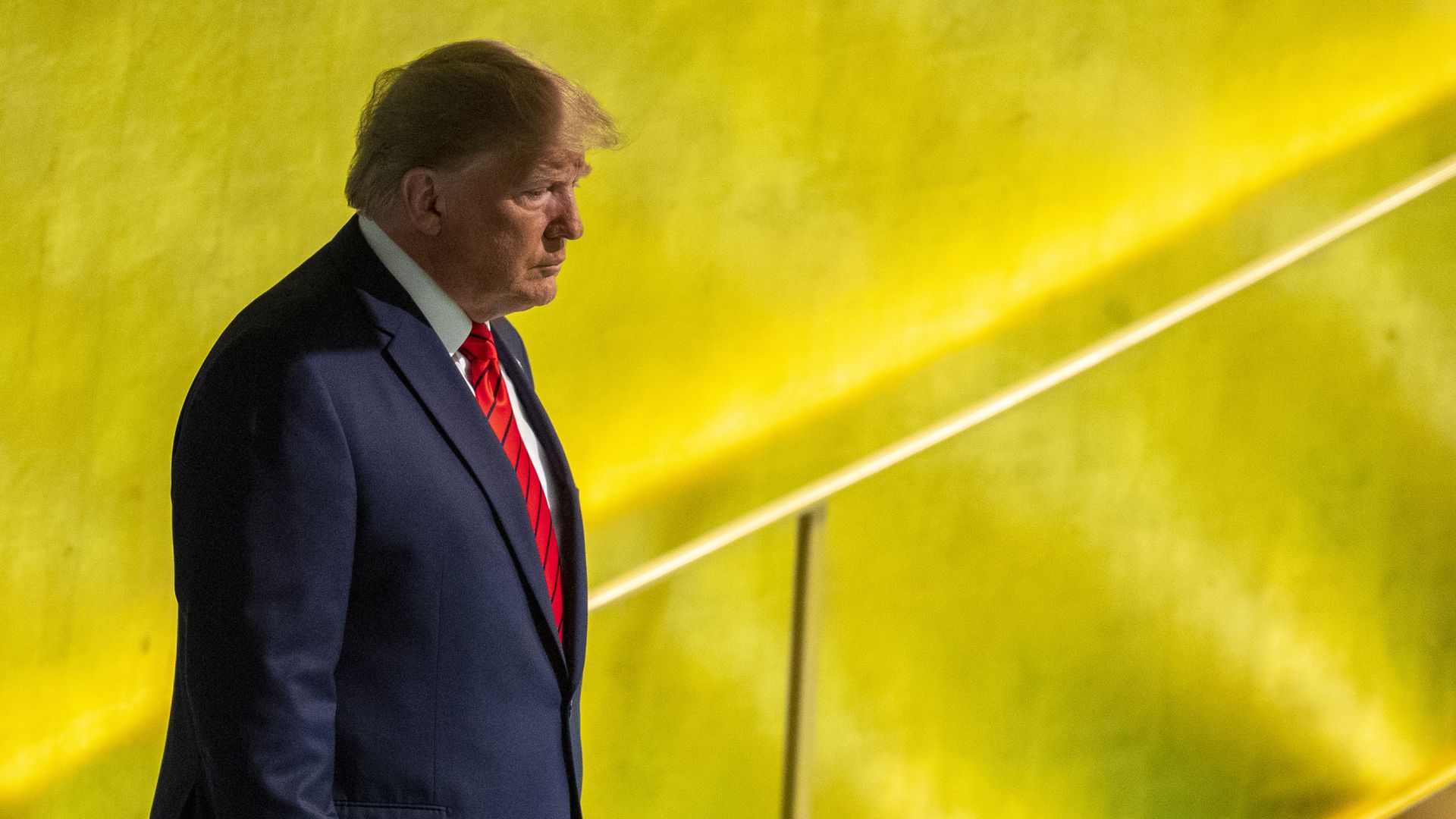 Despite a day that could haunt them through history, I talked to several Trump allies who weren't despondent. Here's what they hang their hats on:
Expectations for the transcript of Trump's phone call with the president of Ukraine, which he said will be released today, are now higher.
If the House impeached Trump and the Senate refused to convict, as expected, the Dem base could be deflated.
The process could turn off apolitical suburban voters — a group Trump needs but has had trouble with.
Whatever the outcome, the hardcore MAGA crowd will feel aggrieved and jacked up.
An impeachment vote would squeeze House Democrats who won in districts carried by Trump.
Between the lines: For whatever bluster he'll muster, Trump knows that from the perspective of history it's not good to be just the fourth American president to face impeachment. (Andrew Johnson and Bill Clinton were impeached but then acquitted by the Senate. Richard Nixon resigned in the face of impeachment.)
Friends say Trump — who remains obsessed with allegations of Russian interference even after special counsel Robert Mueller had finished — hates that this is now part of his eternal narrative.
3. Trump to meet Ukraine's Zelensky amid impeachment frenzy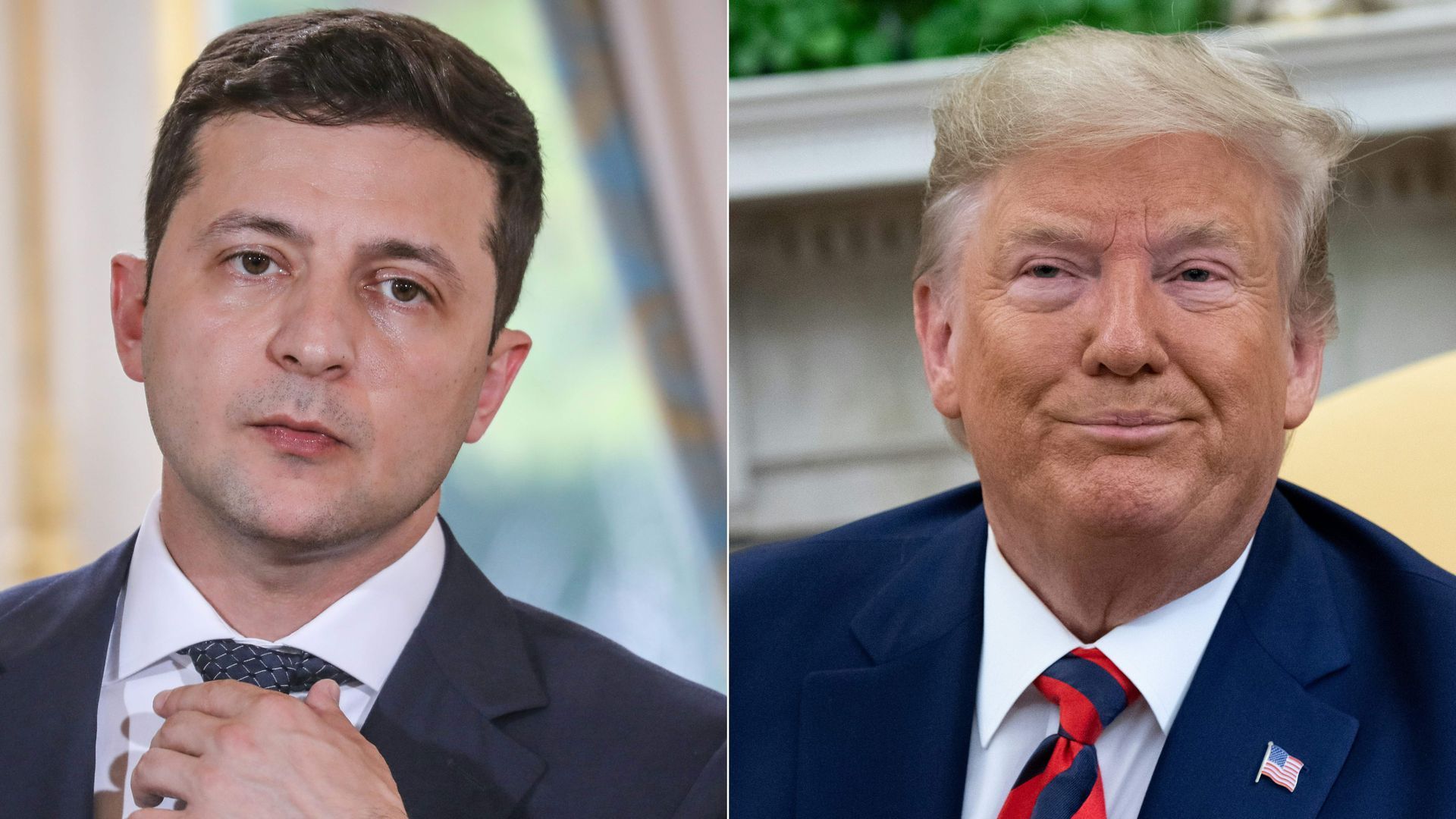 President Trump is set to meet face-to-face with Ukrainian President Volodymyr Zelensky for the first time at the UN General Assembly today as the House launches an impeachment inquiry around their July phone call.
What to watch, from Axios World editor Dave Lawler: A senior White House official told reporters Trump will congratulate Zelensky on his election win in April and his "energy and success" on anti-corruption reforms.
Trump will also raise trade and "his concerns about what he sees as some predatory Chinese economic activity in Ukraine," the official said.
Zelensky told Voice of America yesterday that he anticipates a "warm" meeting with Trump, but didn't comment on the call.
Zelensky, a political neophyte best known until recently for playing the country's president on TV, surged to power by promising to tackle corruption and seek an end to the war in Ukraine's east.
He certainly couldn't have expected to find himself in the middle of a U.S. political scandal involving the president and the favorite to face him next November.
Asked what Ukraine expects from the U.S., Zelensky answered: "We expect support."
4. How the day unfolded on screens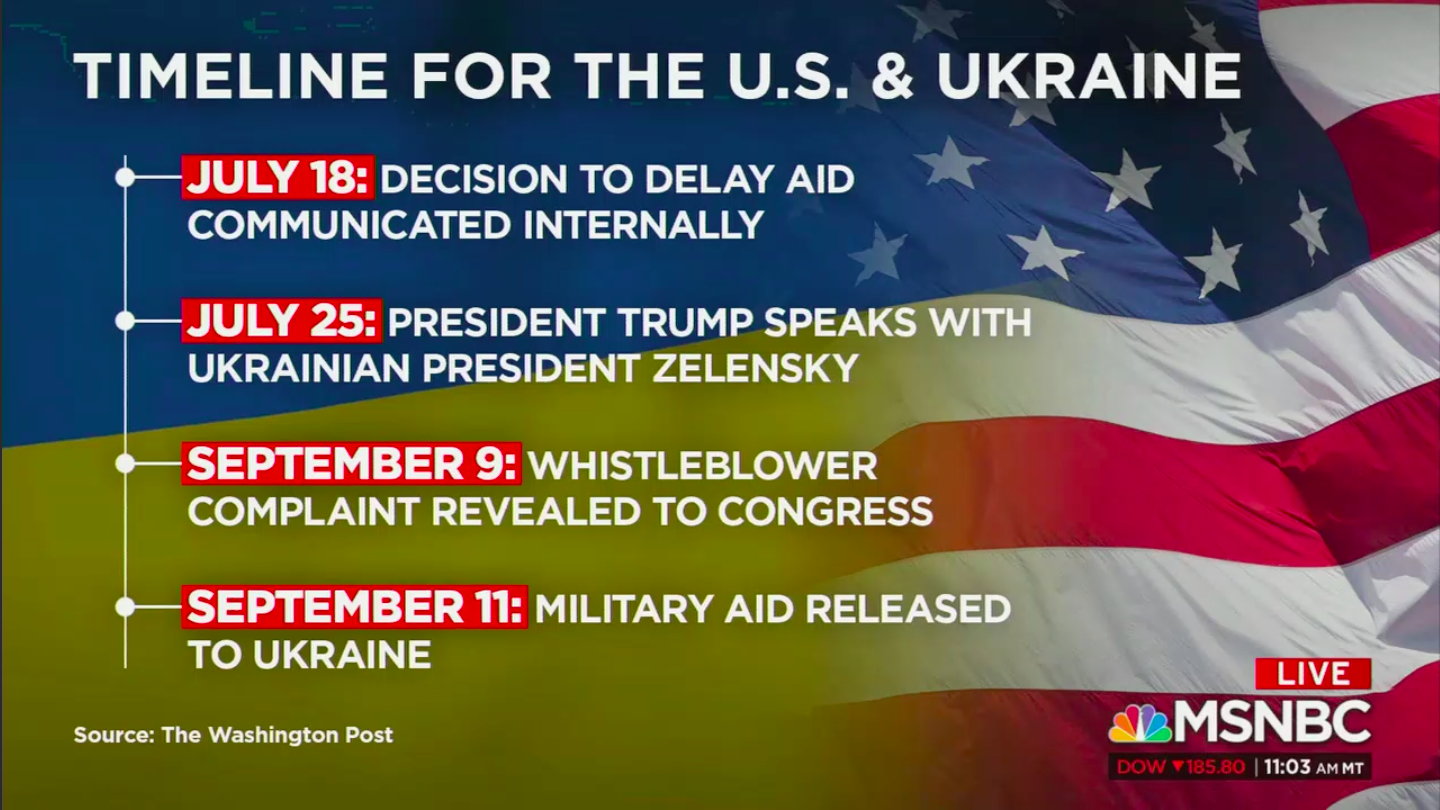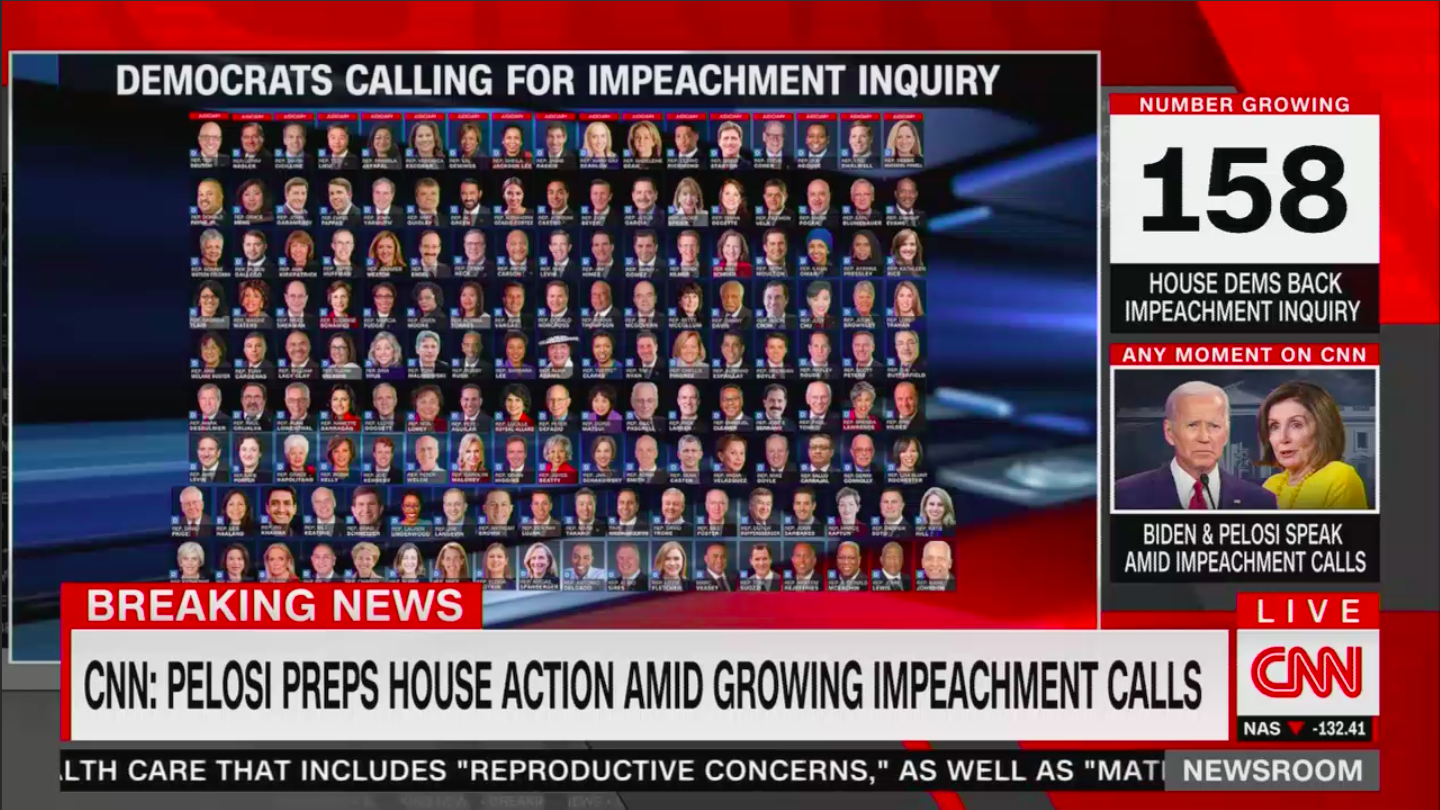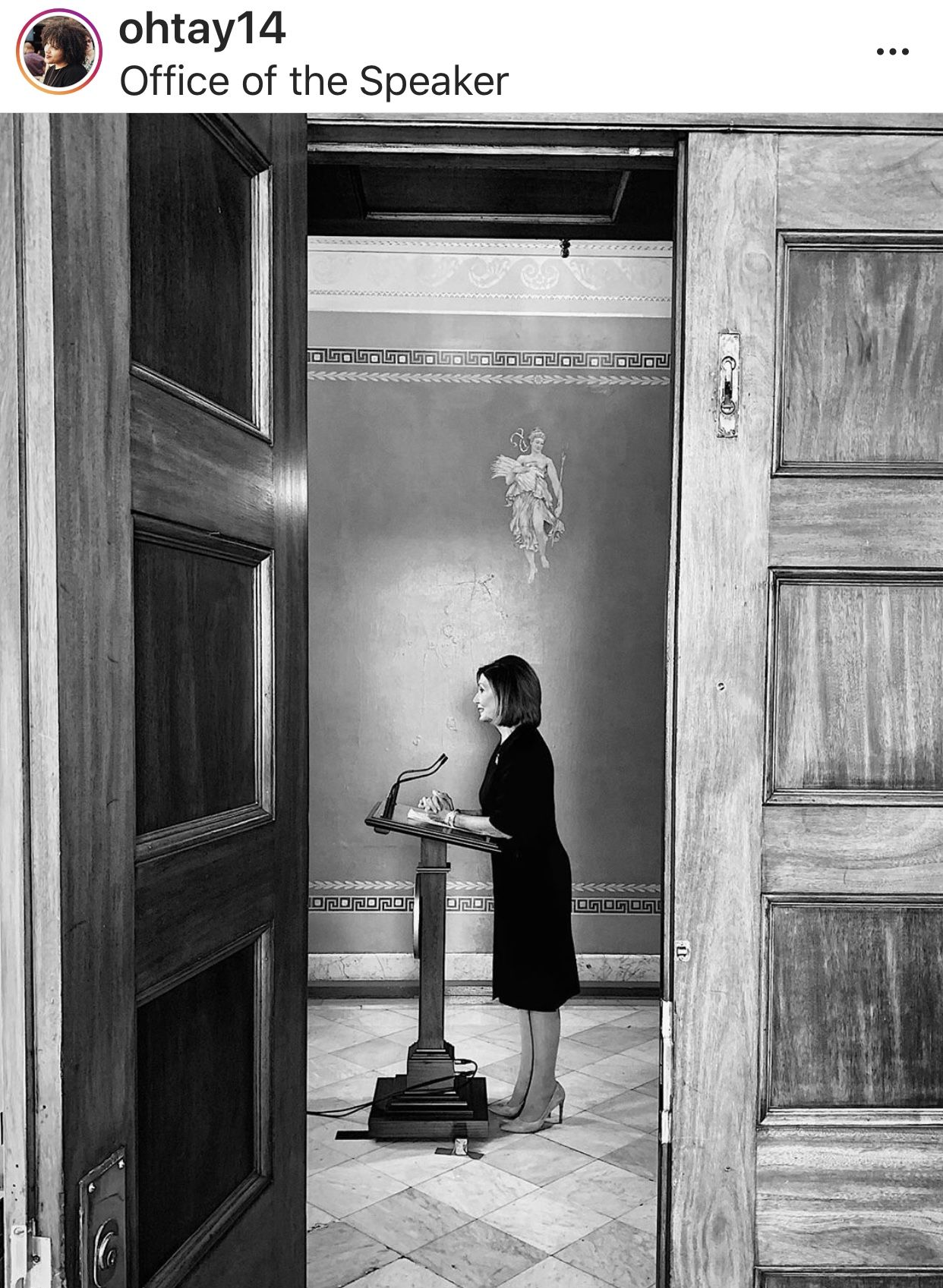 5. For history
6. How Trump reacted
7. A lesson from 45 years ago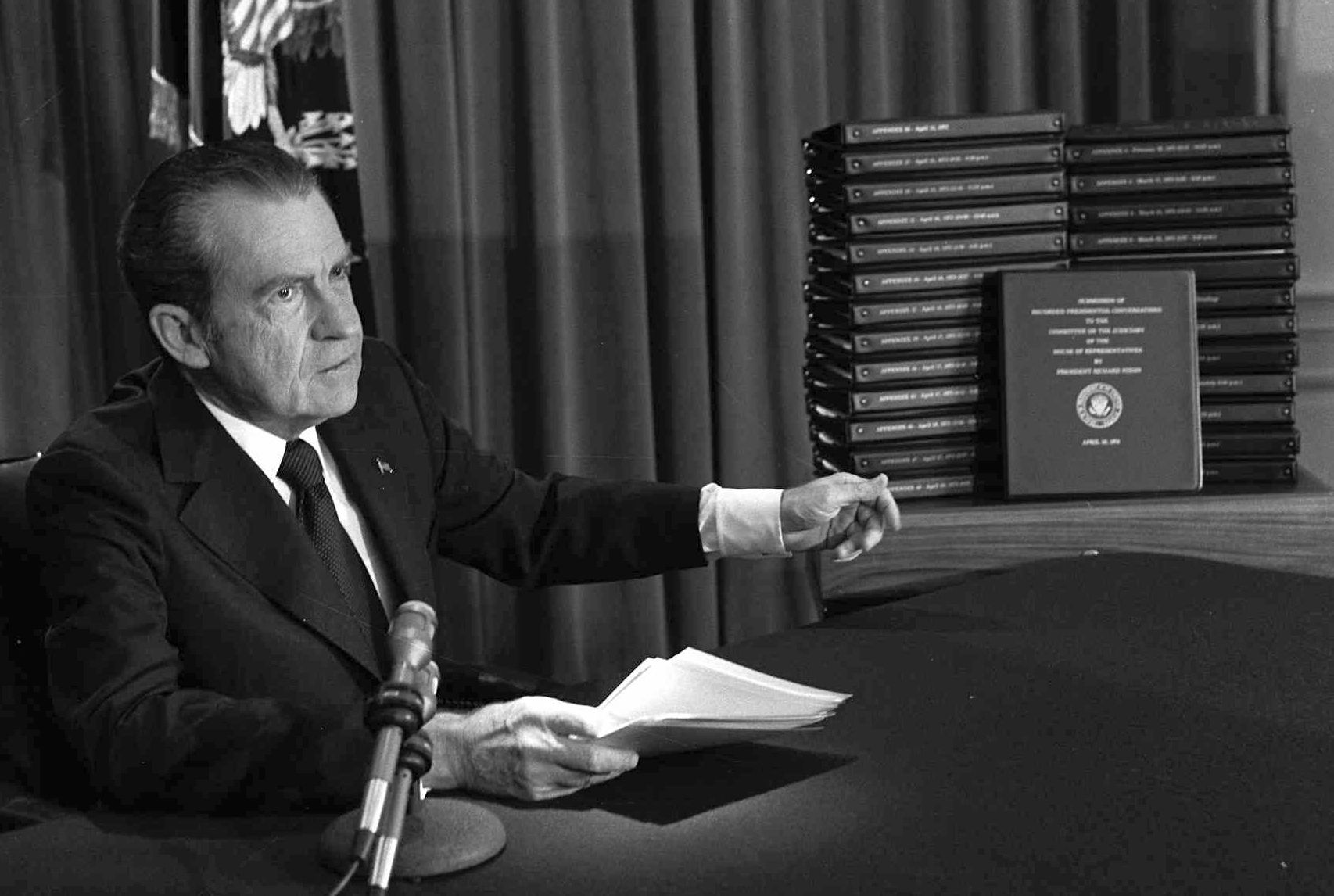 "As a junior aide in President Richard Nixon's White House, I saw congressional oversight and investigation command immensely greater power and respect than it does today," Jonathan C. Rose — special assistant to Nixon from 1971 to 1973, and associate deputy attorney general from 1973 to 1975 — writes in The Atlantic.
"As evidence implicating the White House mounted, the administration displayed no inclination toward negotiation or accommodation with the Senate Watergate Committee. On March 15, 1973, Nixon issued an edict asserting executive privilege, declaring that White House aides and papers were entirely off limits to the committee. If the committee desired to press the issue, the president said, it could pursue a contempt prosecution through the courts.
"Pressed for his reaction, [Senate Watergate Committee Chairman Sam] Ervin said Nixon's position was 'executive poppycock, akin to the divine right of kings.' Ervin declared that his committee had no intention of submitting to the suggested judicial delays, but would instead utilize the Senate's sergeant at arms to arrest any recalcitrant White House aide, bring him to the bar of the Senate for trial, and ultimately compel him to testify.
"As damaging revelations continued to mount and the stigma of cover-up gathered strength, the White House floated trial balloons, offering the Watergate Committee possible closed-door interviews with White House aides. ...
"By mid-April 1973, Nixon's resistance to testimony by White House aides had collapsed, and a number of them testified. This testimony disclosed the White House taping system and confirmed the existence of  tapes. Those disclosures ultimately led to Nixon's departure from office."
8. Breaking: UN warns of climate risk to oceans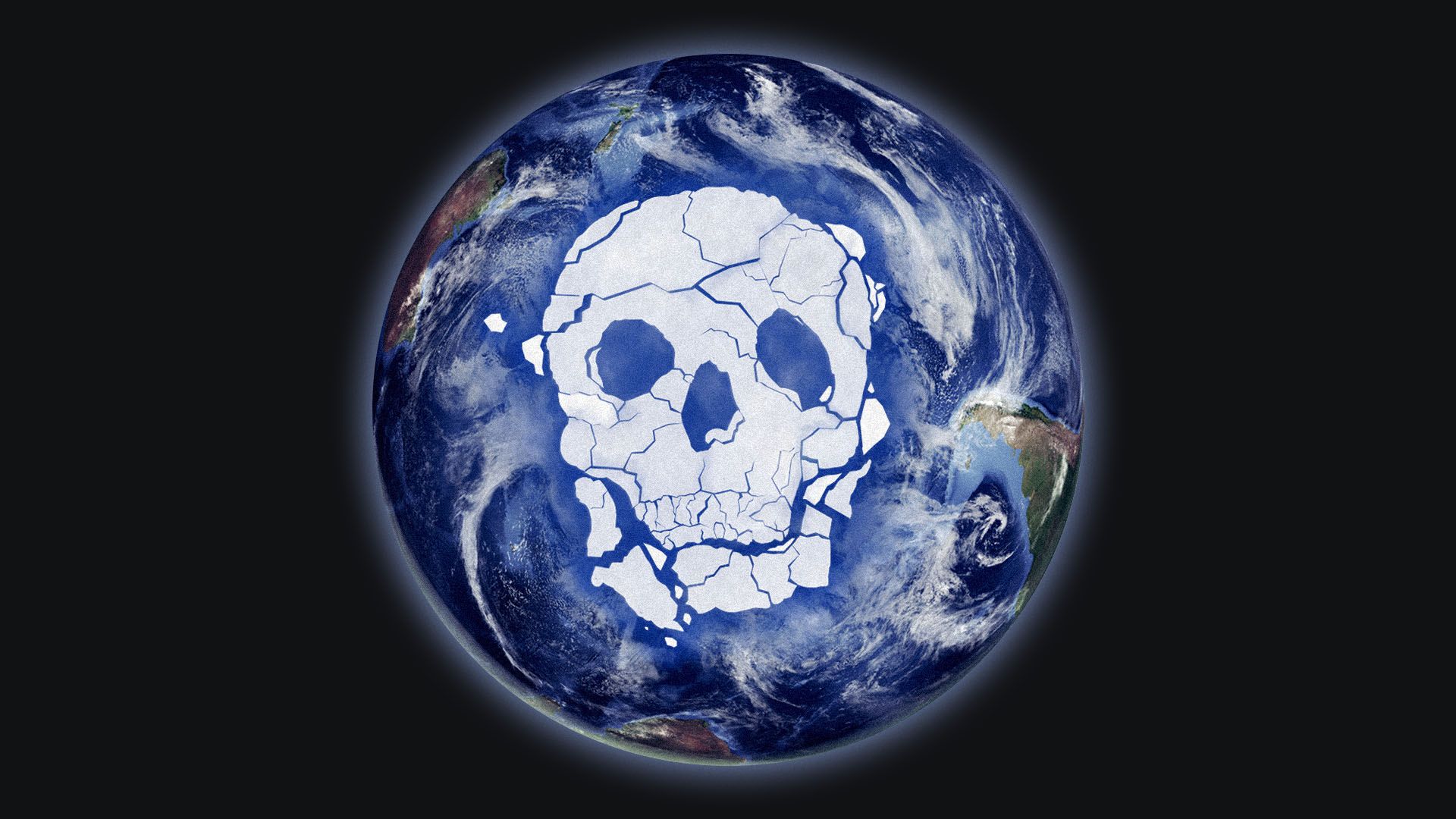 A major new UN climate report warns of the risk to Earth's oceans, "threatening everything from the ability to harvest seafood to the well-being of hundreds of millions of people living along the coasts," per the N.Y. Times.
"In the report's worst-case emissions scenario, where greenhouse gases continue piling up unchecked in the atmosphere throughout the century, sea levels could keep rising at a relentless pace for hundreds of years, potentially reaching 17 feet or higher by 2300."
9. The Met's #MeToo moment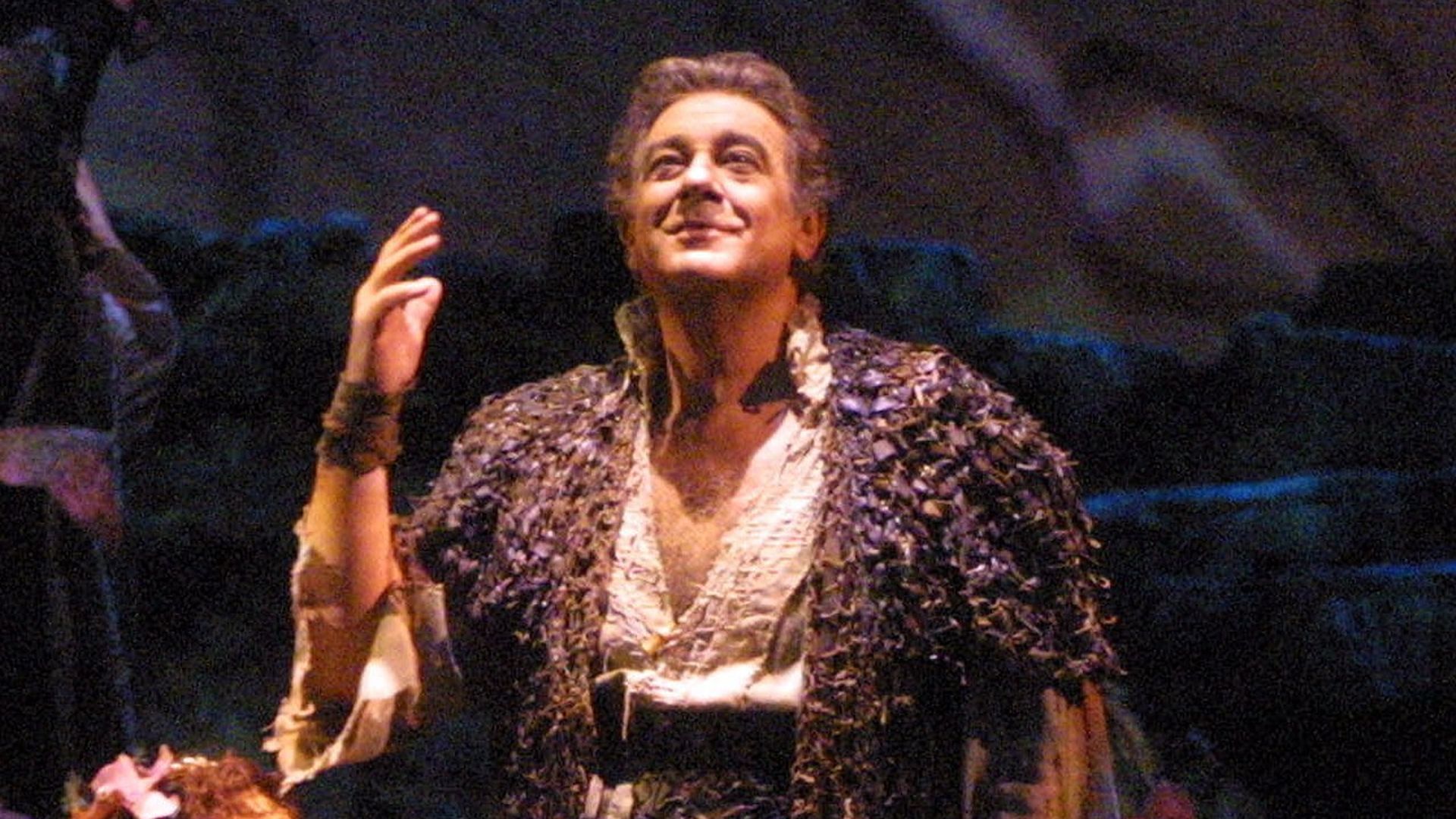 New York's Metropolitan Opera announced yesterday that Plácido Domingo had agreed to withdraw from his slate of scheduled performances following allegations of sexual harassment made by multiple women, reports the AP's Ronald Blum.
Domingo issued a statement saying his Met career was over after 706 performances as a singer, plus 169 as a conductor.
The state of play: While multiple American performances have been cancelled amid the allegations, Domingo's reception in Europe has been far different. Last month, he received lengthy ovations in Salzburg weeks after the AP initially published the allegations.
10. 🍟 1 food thing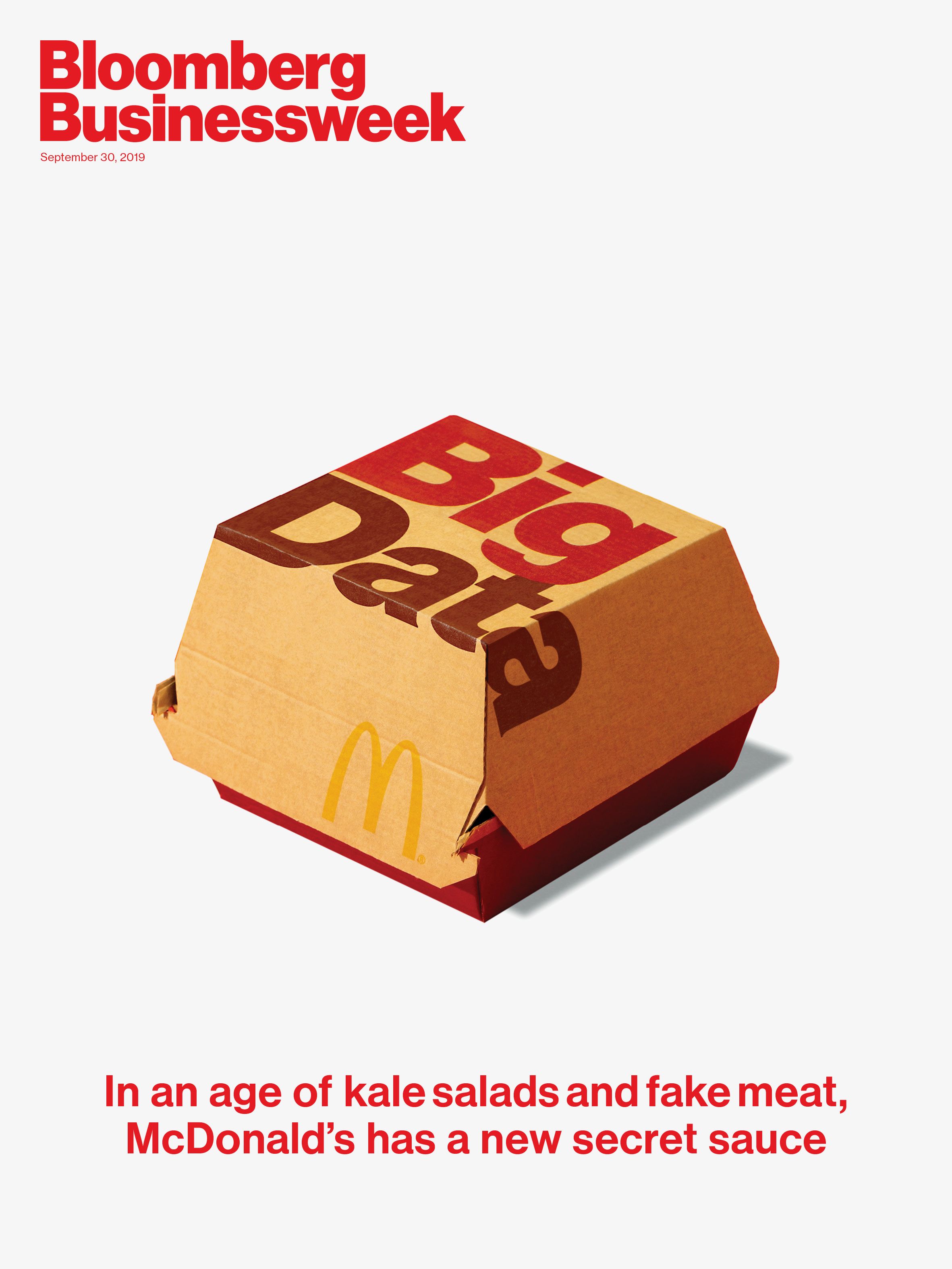 McDonald's CEO Steve Easterbrook wants to turn the fast food chain into "the Amazon of excess sodium," write Bloomberg Businessweek's Thomas Buckley and Leslie Patton.
"Franchisees have balked at the costs of implementing his vision, which includes drive-thrus equipped with license-plate scanners (the better to recall one's previous purchases) and touchscreen kiosks that could ultimately suggest menu items based on the weather."
Why it matters: "Only a handful of other companies in the S&P 500, almost all of them California technology suppliers such as semiconductor giant Advanced Micro Devices and chipmaker Nvidia, have outperformed McDonald's returns since" Easterbrook's ascension in 2015.
📱 Thanks for reading Axios AM. Please invite your friends to sign up here.