☕️ Good Sunday morning ... Situational awareness: Exit polls and projections are expected from Rome as soon as polls close at 5 p.m. ET, per AP: The election for a new parliament will determine if Italy will join "the populist, euroskeptic and far-right sentiment that has swept through Europe. The campaign was marked by the prime-time airing of neofascist rhetoric and anti-migrant violence."
Breaking ... Roger Bannister, the first runner to break the 4-minute barrier in the mile, dies at 88.
https://www.axios.com/newsletters/axios-am-7b499014-a25f-4099-8954-3ee2f4e661ad.html?chunk=0#story0
1 big thing: Public fears midterm meddling
Exclusive: Suspicious America ... A majority of Americans have little to no faith that the Trump administration will stop foreign governments from interfering in November's midterm elections, according to an Axios-SurveyMonkey poll:
Republicans overwhelmingly trust the administration, but independents (63% don't trust) and Democrats don't, by large margins.
Another number to pay attention to: 80% of those polled blame tech companies for not doing more to keep platforms safe in 2016.
Why it matters, from Axios managing editor David Nather:
This is a huge issue that could undermine public confidence in the elections — and President Trump and the White House team are going to face constant questions about it between now and November.
Americans want action:
66% of those polled say tech companies like Facebook, Google and Twitter have a "major responsibility" to stop foreign interference in the elections.
63% say the same for federal government.
The bottom line: Americans are in a suspicious mood heading into the midterms — and that's a recipe for more than the usual distrust and fighting over the closest races.
https://www.axios.com/newsletters/axios-am-7b499014-a25f-4099-8954-3ee2f4e661ad.html?chunk=1#story1
2. Trump friends "concerned about his well-being"
In closed-door remarks to Republican donors in Florida yesterday, a recording of which was obtained by CNN, President Trump joked about China President Xi Jinping's consolidation of power:
"Xi is a great gentleman. He's now president for life. [Laughter, applause.] ... No, he's great. And, look, he was able to do that. I think it's great. Maybe we'll have to give that a shot someday." [Laughter, applause.]
Aides describe Trump as "uncontrollable" ... "Aides see a president isolated and on edge" — WashPost front-pager by Phil Rucker, Ashley Parker and Josh Dawsey:
"Trump's friends are increasingly concerned about his well-being, worried that the president's obsession with cable commentary and perceived slights is taking a toll on the 71-year-old. 'Pure madness,' lamented one exasperated ally."
"Trump seethed with anger last Wednesday night over cable news coverage of a photo ... by Axios, showing Sessions at dinner with Deputy Attorney General Rod J. Rosenstein, who oversees the Russia investigation, and another top Justice Department prosecutor."
"The outing was described in news reports as amounting to an act of solidarity after Trump had attacked Sessions in a tweet that morning."
"The next morning, Trump was still raging about the photo, venting to friends and allies about a dinner he viewed as an intentional show of disloyalty."
https://www.axios.com/newsletters/axios-am-7b499014-a25f-4099-8954-3ee2f4e661ad.html?chunk=2#story2
3. Mueller's wide scope: how money flows in D.C.
Mueller interviews with George Nader — adviser to the UAE, and White House visitor in Bannon days — show the probe may include "how money from multiple countries has flowed through and influenced Washington during the Trump era," per N.Y. Times lead story (late-edition add, replacing tariffs in col. 6):
"The investigators ... asked about Mr. Nader's role in White House policymaking, ... suggesting that the special counsel investigation has broadened beyond Russian election meddling to include Emirati influence on the Trump administration."
"Yousef al-Otaiba, the Emirati ambassador to the United States, declined to comment. Axios first reported Mr. Mueller's questioning of Mr. Nader."
https://www.axios.com/newsletters/axios-am-7b499014-a25f-4099-8954-3ee2f4e661ad.html?chunk=3#story3
Bonus: Pic du jour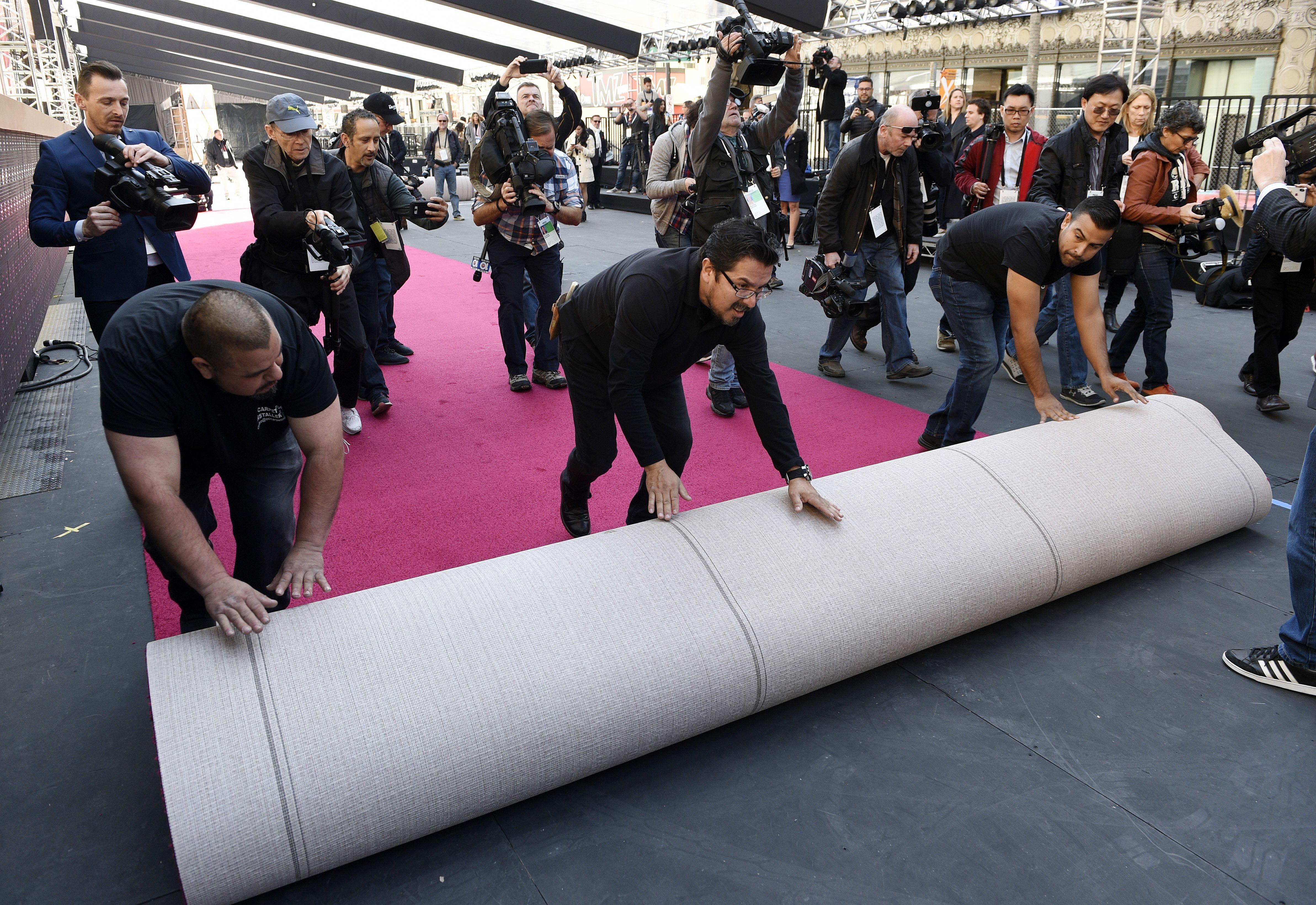 Chris Pizzello / Invision / AP
Crew members were trailed by media as they rolled out the red carpet Wednesday in front of the Dolby Theatre for tonight's 90th Academy Awards.
https://www.axios.com/newsletters/axios-am-7b499014-a25f-4099-8954-3ee2f4e661ad.html?chunk=4#story4
4. This is where Xi plans his power grab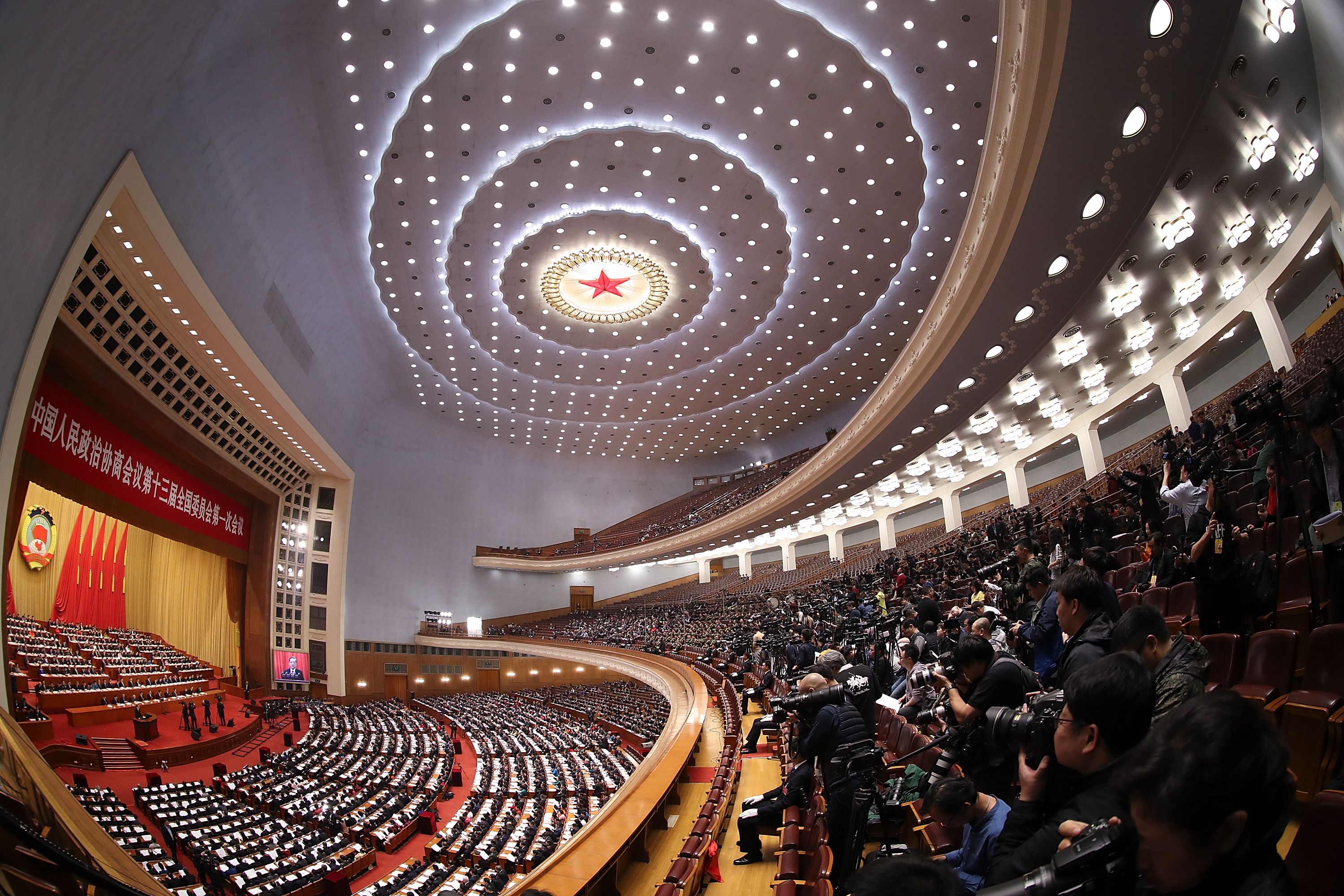 Lintao Zhang / Getty Images
Above is a fisheye-lens view of the opening ceremony of the Chinese People's Political Consultative Conference (CPPCC) at the Great Hall of the People in Beijing,
Legislators are poised to approve changes that will let President Xi Jinping rule indefinitely, undoing decades of efforts to prevent a return to crushing dictatorship, AP reports.
"Chinese authorities have tightly controlled discussion about the move, scrubbing social media of critical and satirical comments."
"State network China Central Television broadcasts near-daily segments featuring anyone from factory workers and farmers to space engineers and soldiers applauding for Xi in uniform enthusiasm for several minutes."
"His airbrushed, blemish- and nearly-wrinkle-free face often dominates the front pages of state newspapers."
Below are security personnel.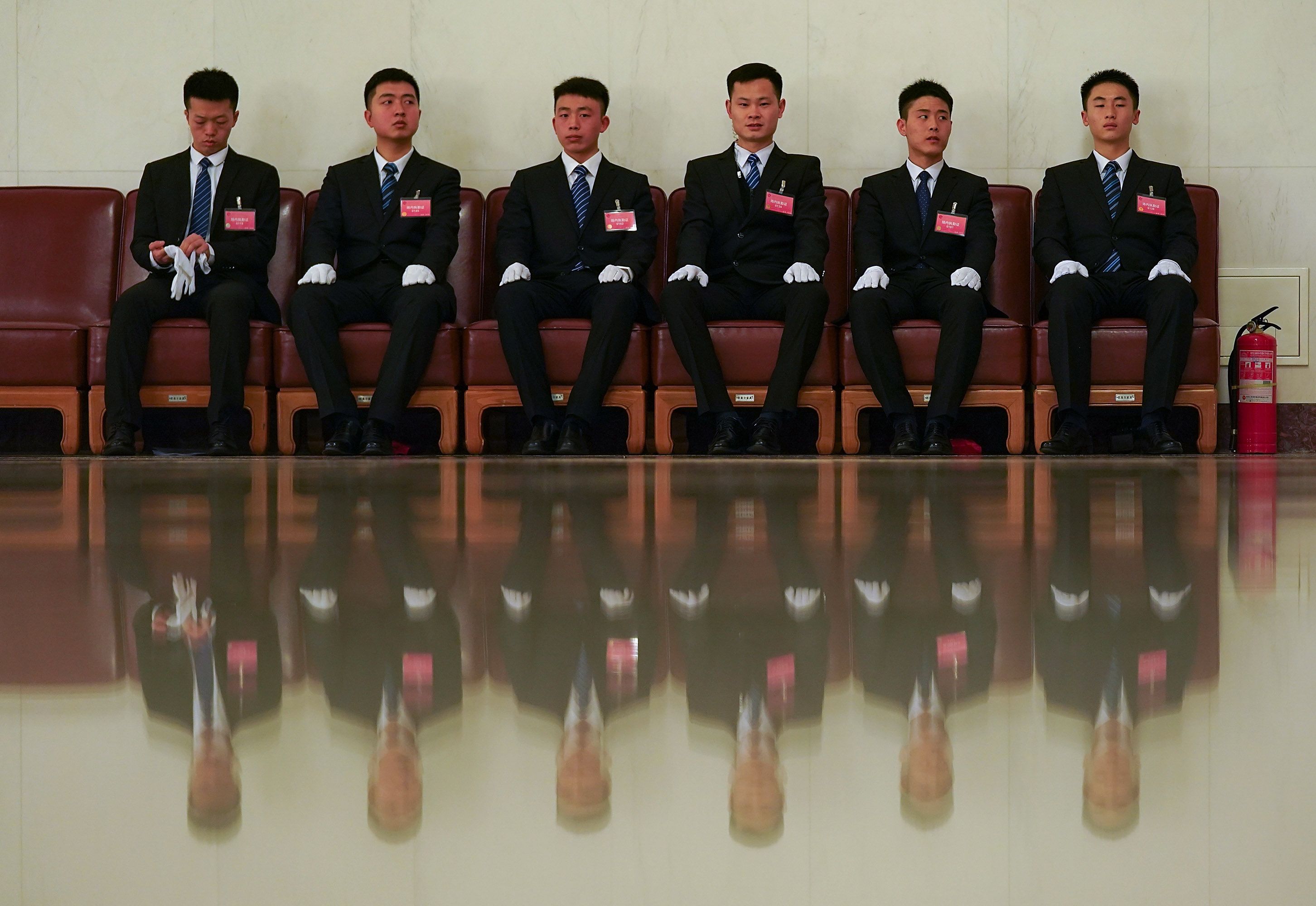 Lintao Zhang / Getty Images
https://www.axios.com/newsletters/axios-am-7b499014-a25f-4099-8954-3ee2f4e661ad.html?chunk=5#story5
5. Bite of the day
N.Y. Times Quote of the Day, in a front-pager about the AR-15, "Once Banned, 'America's Rifle' Is Fiercely Loved and Loathed" ... Mark Westrom, who owned Armalite, the gun's original manufacturer:
"If you want to sell something to an American, just tell him that he can't have it."
https://www.axios.com/newsletters/axios-am-7b499014-a25f-4099-8954-3ee2f4e661ad.html?chunk=6#story6
6. Data du jour: Surge in Dem midterm candidates
Number of candidates who had filed with the FEC by Dec. 31 to run for Congress (House and Senate), via WashPost's Paul Kane:
2017: 1,218 Democrats ... 807 Republicans
2009: 881 Republicans ... 591 Democrats
2001: 392 Republicans ... 368 Democrats
https://www.axios.com/newsletters/axios-am-7b499014-a25f-4099-8954-3ee2f4e661ad.html?chunk=7#story7
7. Trump's best jokes from last night

Just hours after tweeting "Mainstream Media in U.S. is being mocked all over the world. They've gone CRAZY!," President Trump returned from Mar-a-Lago to make nice with the press at the Gridiron Club's 133rd anniversary dinner.
Trump's best lines, via Axios' Alexi McCammond and pooler Hunter Walker of Yahoo News:
"I won't rule out talks with Kim Jong-un ... As far as risks with talking with a mad man — that's his concern, not mine."
"Another calm week at the White House ... We finally have it running like a fine-tuned machine." 
Trump said he was late "because Jared couldn't get through security." 
Trump joked that Vice President Pence begins every day asking: "Is he impeached yet?" 
Re Attorney General Jeff Sessions: "I offered him a ride over and he recused himself."
Re Bannon: "That guy leaked more than the Titanic."
Re #FreeMelania: "She's actually having a great time."
Re Pelosi: "Man, she's crazy, but she's a fine woman."
Re Biden 2020: "Sleepy Joe ... I would kick his ass like no other. ... Man, would he be easy."
A serious note: "I love the Dreamers. ... We're going to help the Dreamers ... We're all working together [on DACA] ... I hope that something's going to happen."
https://www.axios.com/newsletters/axios-am-7b499014-a25f-4099-8954-3ee2f4e661ad.html?chunk=8#story8
8. Gridiron funnies by Tom Cotton, Mitch Landrieu
The white-tie Gridiron Club dinner traditionally has a speaker from each party, and both of last night's headliners are future presidential possibilities.
Sen. Tom Cotton (R-Ark.):
"I've been called a "rising star" in my party, which just proves how dark the Republican firmament really is."
"I came to this city by way of the Ivy League and a few years in the military. Being the only senator still in his 30s, I arrived in Washington as a young man looking for role models. As they say in crime stories, 'the search continues.'"
"More than a few reporters have strained to find the sources of the electrifying personality that's carried me so far in politics ... This is what you get when you combine the common touch of Harvard, the sensitivity of the Army, and the personal mentoring of Dick Cheney."
"Another unexpected mentor is Senator Elizabeth Warren. She was my first professor in law school, and she was a good one. She would even host dinner for students at her place — a hearty family recipe of stone-ground corn and freshly slaughtered buffalo. Liz calls it 'pow wow chow' and I just couldn't get enough."
New Orleans Mayor Mitch Landrieu (D):
"I just came here from Mardi Gras and I have to say: boy do you guys have some weird traditions."
"I did some homework: Did you know that the last sitting mayor to speak at your spring dinner was [New York's] John Lindsay in 1966? From the looks of it, a whole bunch of you were there!"
"I'm a Democrat from the South. That's lonely. ... For Nancy Pelosi, the south is San Jose."
Finishing on a grace note: "I am hopeful because when all is said and done, I believe love wins. It's a lesson as old as the Bible itself. One that Billy Graham himself and so many others remind us of so often: 'Whatsoever you do to the least of my brothers that you do unto to me.'"
"That's a pretty good way to live. And it happens to be a pretty good governing philosophy as well. ... [W]e cannot be great unless we are good."
"Mr. President: You are my president. You are our president. We all want you to do good. And we want you to do well. Our country depends on it."

https://www.axios.com/newsletters/axios-am-7b499014-a25f-4099-8954-3ee2f4e661ad.html?chunk=9#story9
9. SNL: White House is Waffle House at 2 a.m.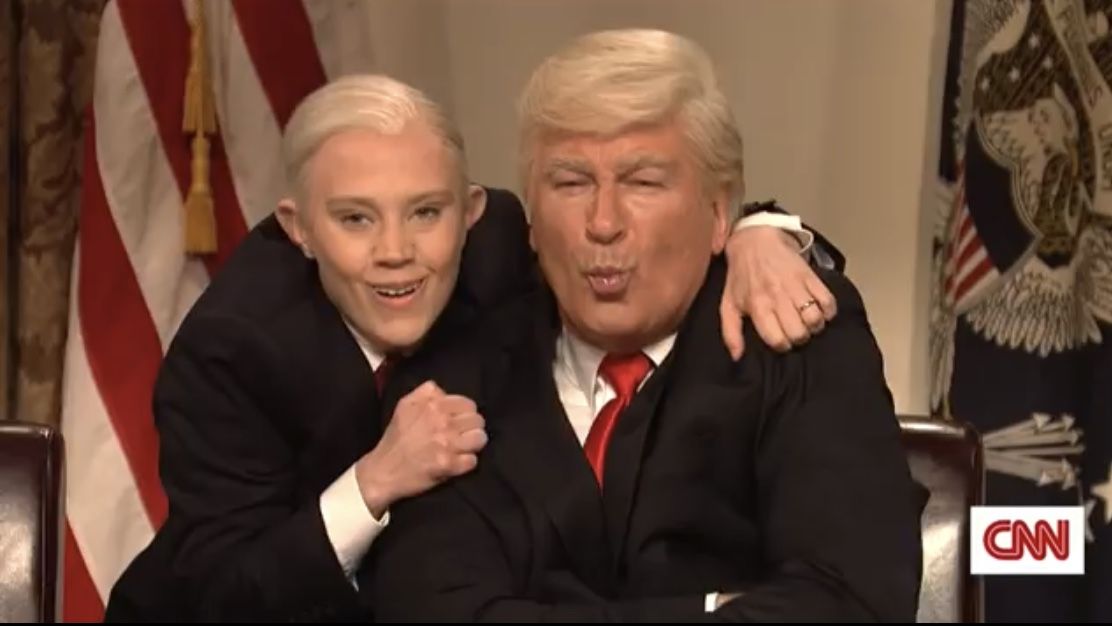 On "SNL," Kate McKinnon as Attorney General Jeff Sessions drops in on a presidential address and jokes about the Axios dinner photo. (NBC)
In a "Saturday Night Live" send-up of Hope Hicks' departure, Alec Baldwin as Trump asks National Security Adviser H.R. McMaster if he's staying:
Cut to an empty chair with McMaster's name.
On tariffs, "Trump" said (via N.Y. Times' Dave Itzkoff): "Both sides hated it. I don't care. I said I was going to run this country like a business. That business is a Waffle House at 2 a.m. Crazies everywhere, staff walking out in the middle of their shift, managers taking money out of the cash register to pay off the Russian mob."
Anderson Cooper gives CNN's slogan as: "Your Number 1 source for impeachment porn."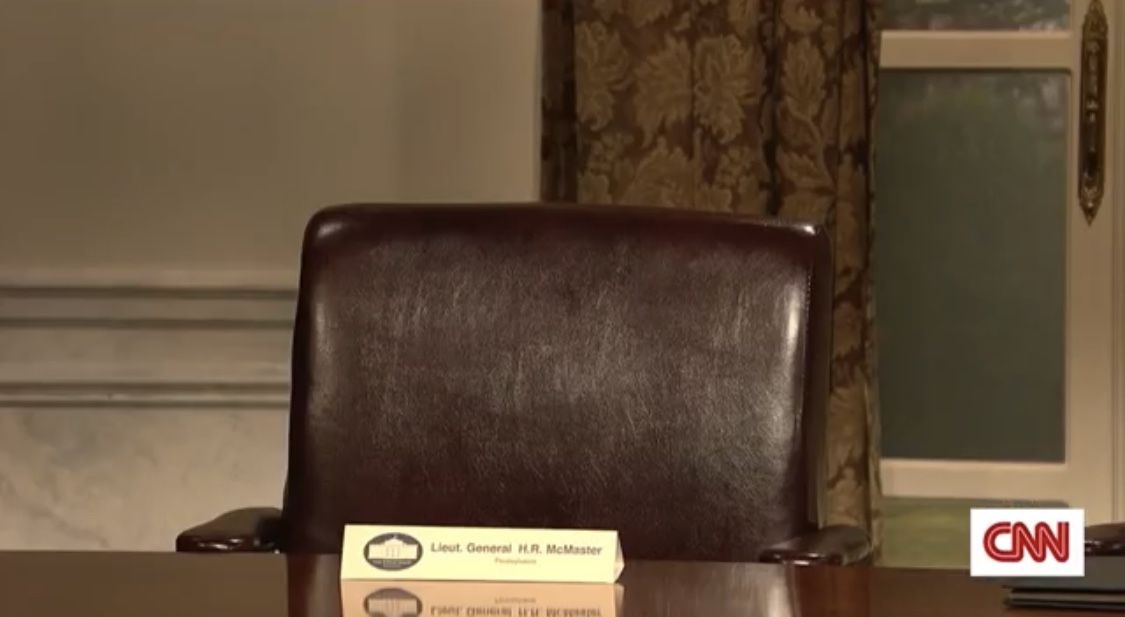 NBC
https://www.axios.com/newsletters/axios-am-7b499014-a25f-4099-8954-3ee2f4e661ad.html?chunk=10#story10
10. 1 film thing: Do the Oscars still matter?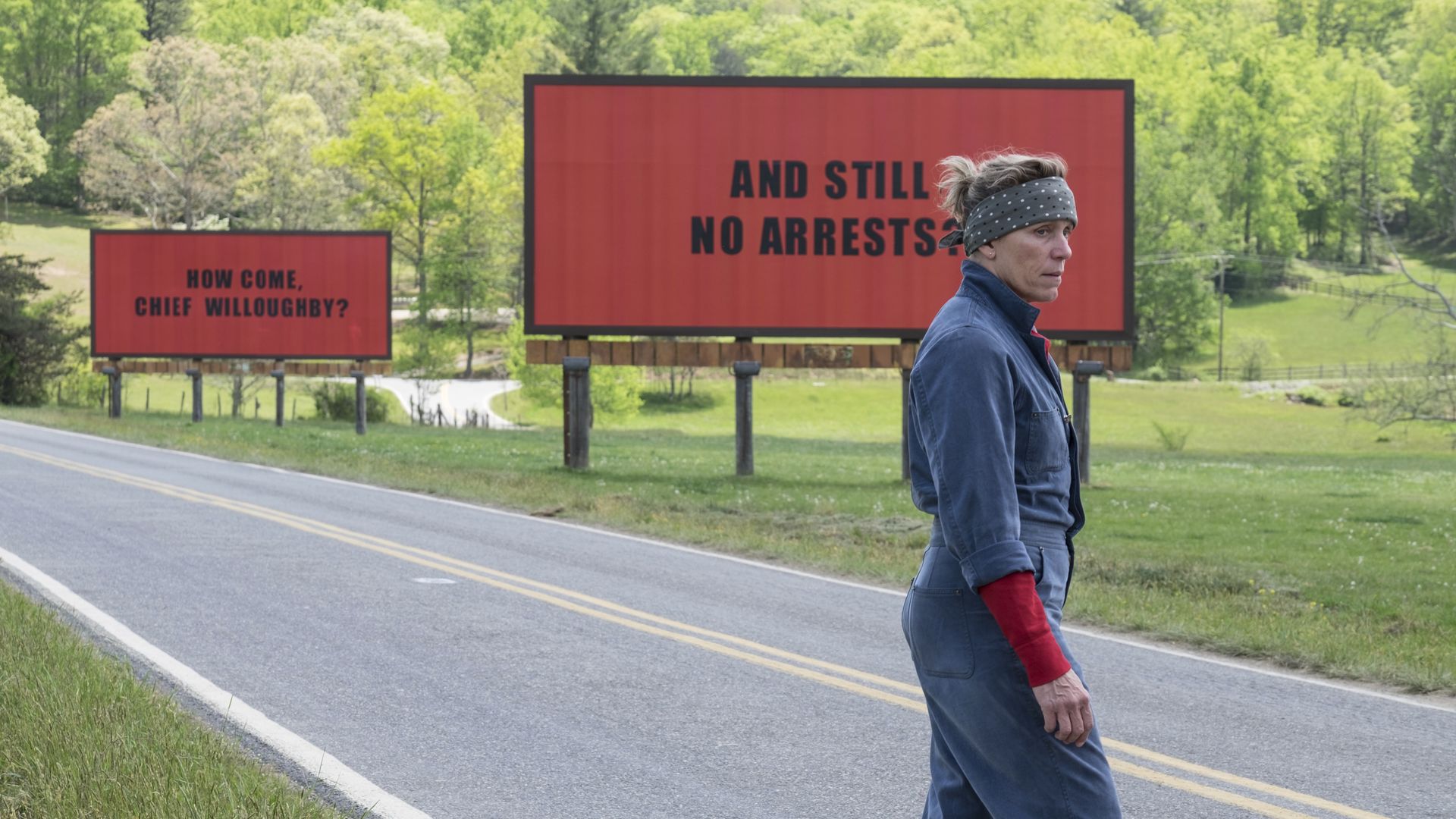 Ahead of tonight's 8 p.m. ET show, a debate in today's L.A. Times Calendar section:
Yes ... L.A. Times film critic Kenneth Turan:
"Having a more representative [Academy] electorate undoubtedly contributed to this year's nominations. In years past, it is hard to imagine as creature feature-based an item as 'The Shape of Water' leading all comers with 13 nominations."
"And equally hard to imagine having the thoroughly genre 'Get Out' and the scathing 'Three Billboards Outside Ebbing, Missouri' gradually emerging as possible upset winners."
Why they matter: "Having top contenders that are plugged into the zeitgeist has given the Oscars as much relevance as they have ever had in recent years."
No ... L.A. Times senior writer Jeffrey Fleishman:
"They are not hip or clever enough to draw in the young, and they don't honor enough blockbuster titles to entice the popcorn set. The show's political asides, ... fail to capture, even though they will jab at them, the deeper currents of our visceral #hashtag times."
"The decline in viewership is in part a symptom of an atomized entertainment universe that has grown from a handful of channels to Netflix, Amazon, YouTube."
If you only read one paragraph: "There has been a shift ... in the cult of celebrity. Selfies, Instagram and YouTube have made us our own celebrities; the real ones posing beside us at film premieres and restaurants have become extras in our videoed romans à clef. They don't seem as otherworldly as they once did. Notions of fame have been reinvented, and the audience has become the star in an endless loop of blurred lines."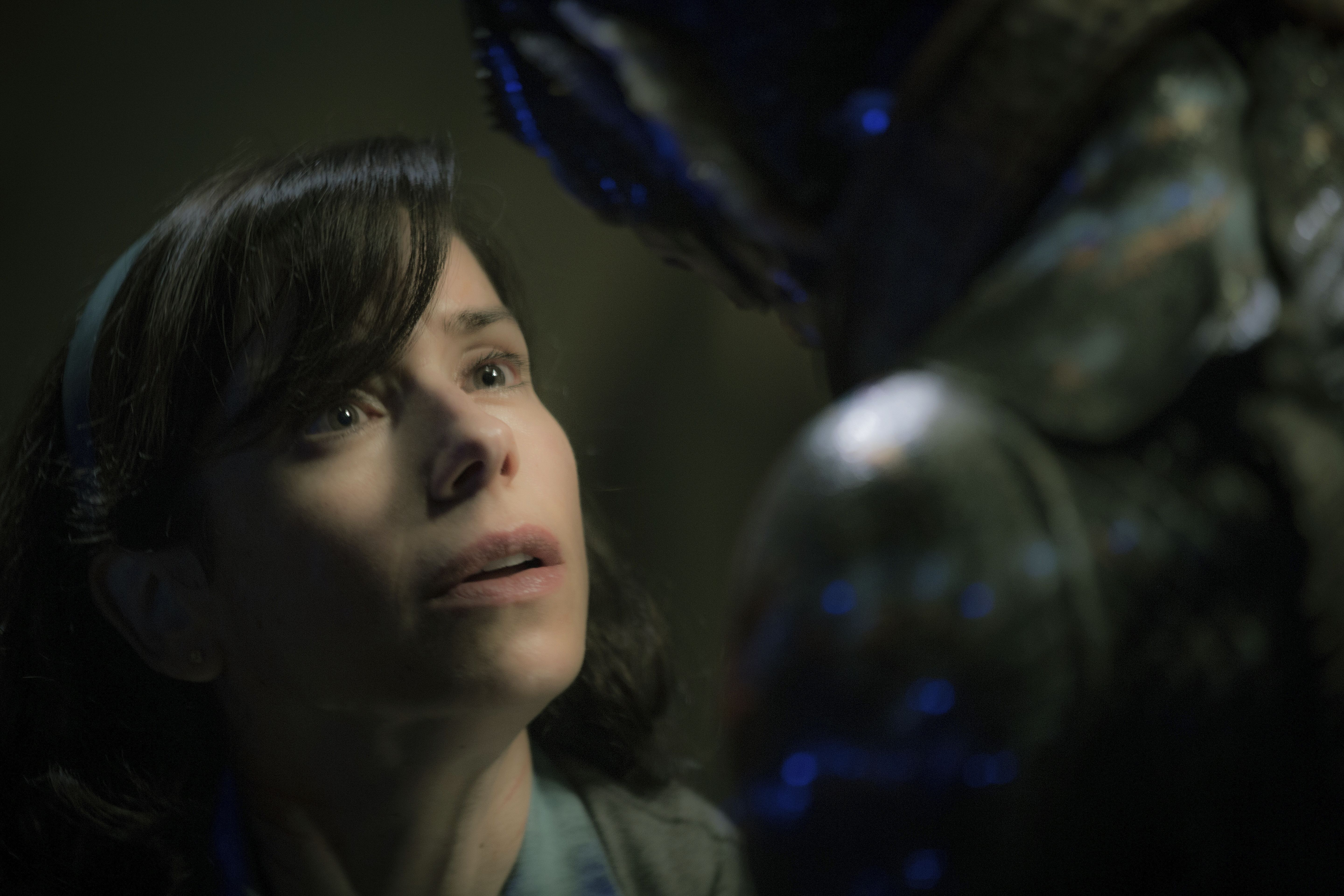 Sally Hawkins and Doug Jones in "The Shape of Water," nominated for Best Picture (Kerry Hayes / Fox Searchlight Pictures via AP)