Axios AM
January 31, 2023
👋 Happy Tuesday! It's the last day of January. Smart Brevity™ count: 1,493 words ... 5½ minutes. Edited by Noah Bressner.
🇬🇧 Today marks 3 years since the U.K.'s official departure from the European Union. Go deeper.
1 big thing: Biden's abortion emergency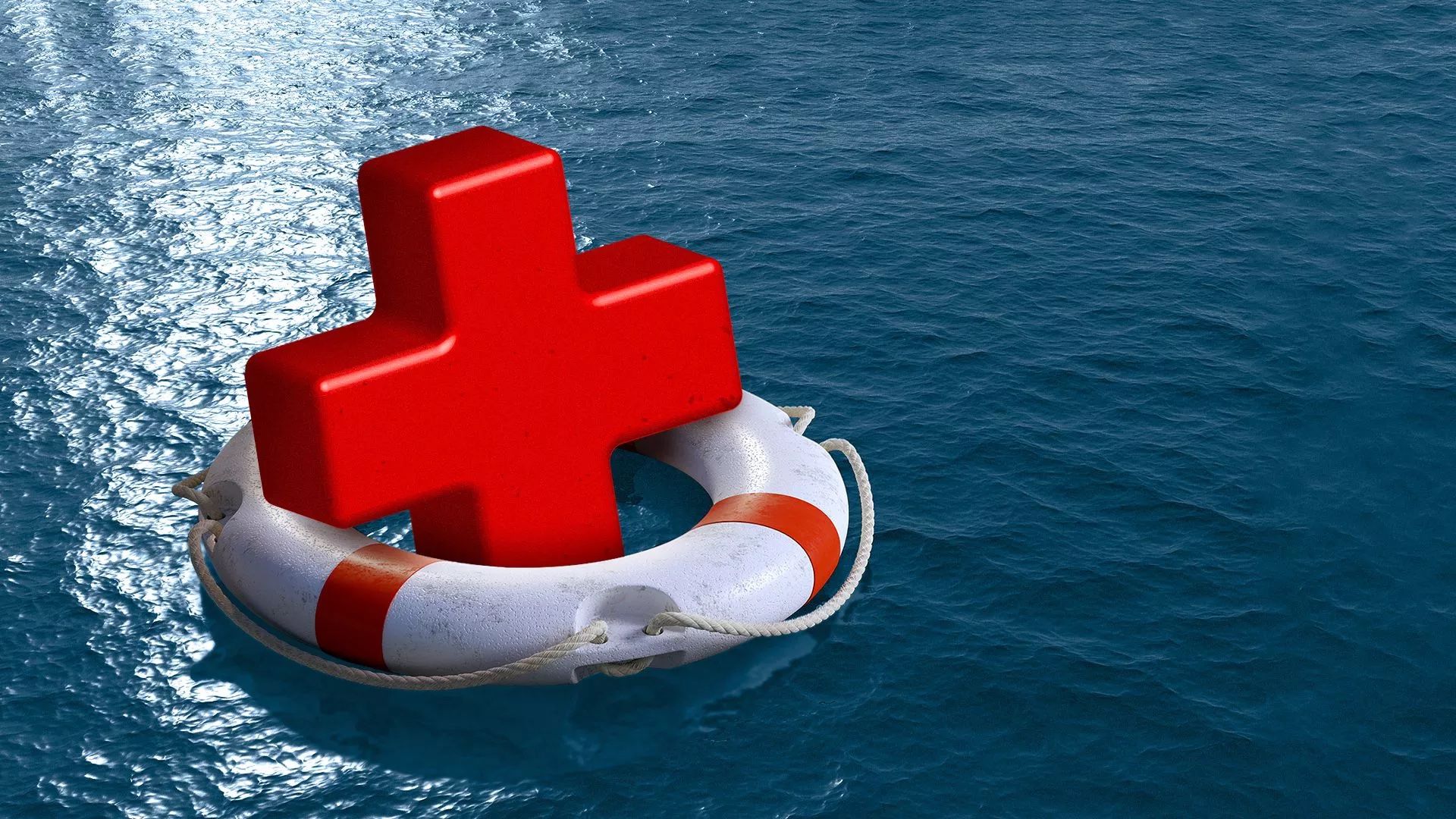 The Biden administration is considering declaring a public health emergency that would free up resources to help people access abortions, Axios' Oriana Gonzalez reports.
Why it matters: Abortion rights advocates and Democratic lawmakers have urged HHS and President Biden to take such a step in response to the overturning of Roe v. Wade, which they say created a "full-scale reproductive health crisis" across the U.S.
Health and Human Services Secretary Xavier Becerra told Axios yesterday, during a brief interview at a public event touching on reproductive health access, that there's "an evaluation" going on.
"There are discussions on a wide range of measures ... that we can take to try to protect people's rights," Becerra said.
"There are certain criteria that you look for to be able to declare a public health emergency. That's typically done by scientists and those that are professionals in those fields who will tell us whether we are in a state of emergency and based on that, I have the ability to make a declaration."
He said there hasn't been a "full assessment" of what a declaration on abortion would look like, and whether conditions merit it.
🥊 Reality check: The White House has previously said that declaring a public health emergency did not "seem like a great option."
The designation has been broadly used to respond to natural disasters, the opioid crisis, as well as diseases like the coronavirus, per a report from the Network for Public Health Law.
How it works: An emergency declaration "would potentially make it easier for people who need to travel out-of-state to get abortions or to get abortion medication," said Mary Ziegler, a law professor at UC Davis who specializes in abortion issues.
It also could make abortion medication more widely available.
Such a declaration likely would be challenged in court.
2. 🤖 AI's ethics arms race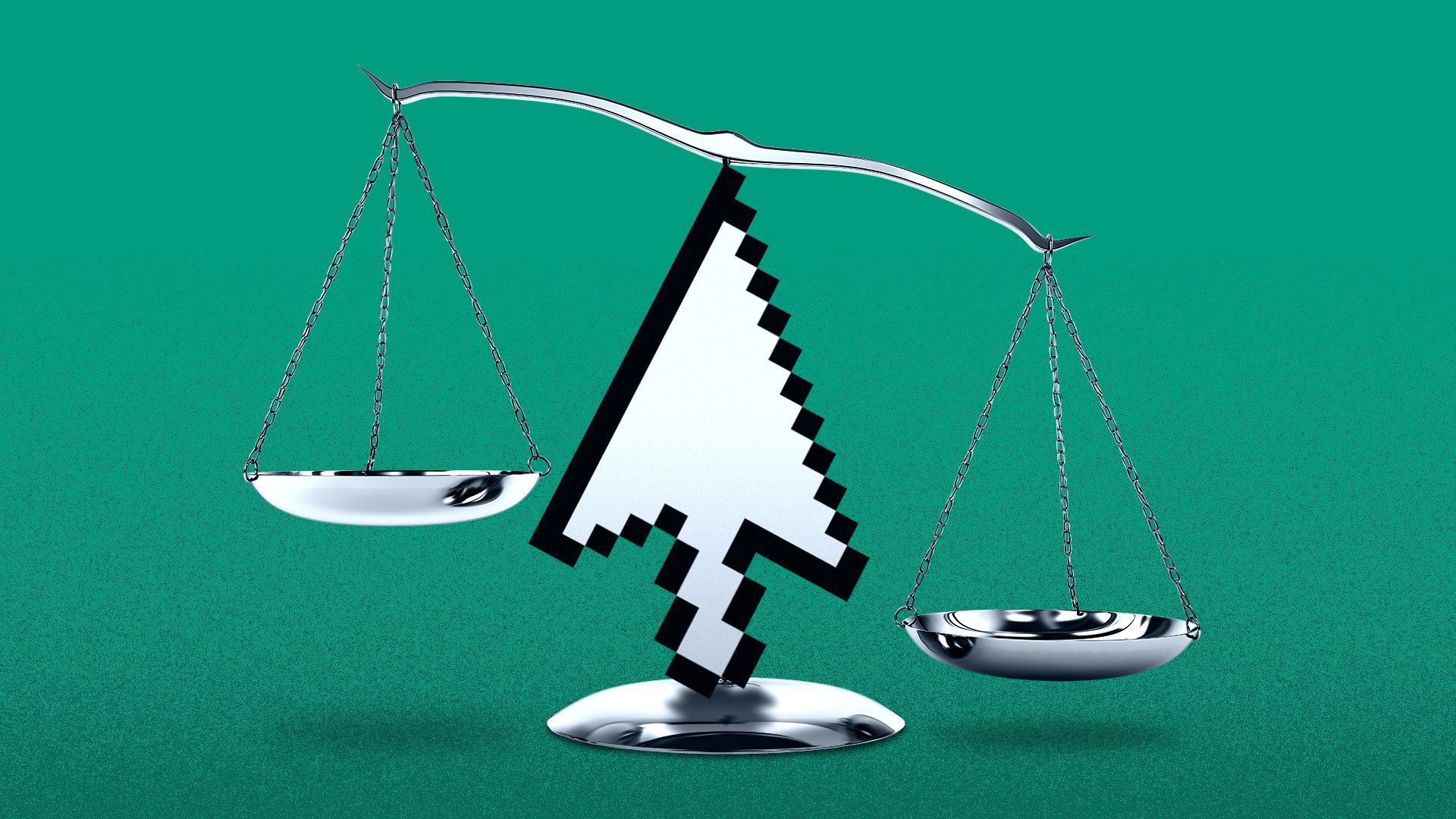 Tech leaders are playing "build fast and ask questions later" with ChatGPT and other generative AI programs, which are on course to change society profoundly, Axios tech managing editor Scott Rosenberg writes from the Bay Area.
Why it matters: Social media started 20 years ago with a similar rush to market. First came the excitement. Later, the damage and regrets.
While machine learning and related AI techniques hatched in labs over the last decade, scholars and critics sounded alarms about potential harms the technology could promote:
They pointed to misinformation, bias, hate speech and harassment, loss of privacy and fraud.
In response, companies made reassuring statements about their commitment to ethics reviews and bias screening.
High-profile missteps — like Microsoft Research's 2016 "Tay" Twitterbot, which got easily prompted to repeat offensive and racist statements — made tech giants reluctant to push their most advanced AI pilots out into the world.
💡 What's happening: Smaller companies and startups have much less at risk, financially and reputationally.
That explains why it was OpenAI — a relatively small maverick entrant in the field — rather than Google or Meta that kicked off the current generative-AI frenzy with the release of ChatGPT late last year.
🔎 The intrigue: Both Meta and Google have announced multiple generative-AI research projects.
Many observers believe they've developed tools internally that meet or exceed ChatGPT's abilities — but haven't unveiled them for fear of offense or liability.
3. 🎓 Testing the chatbot-buster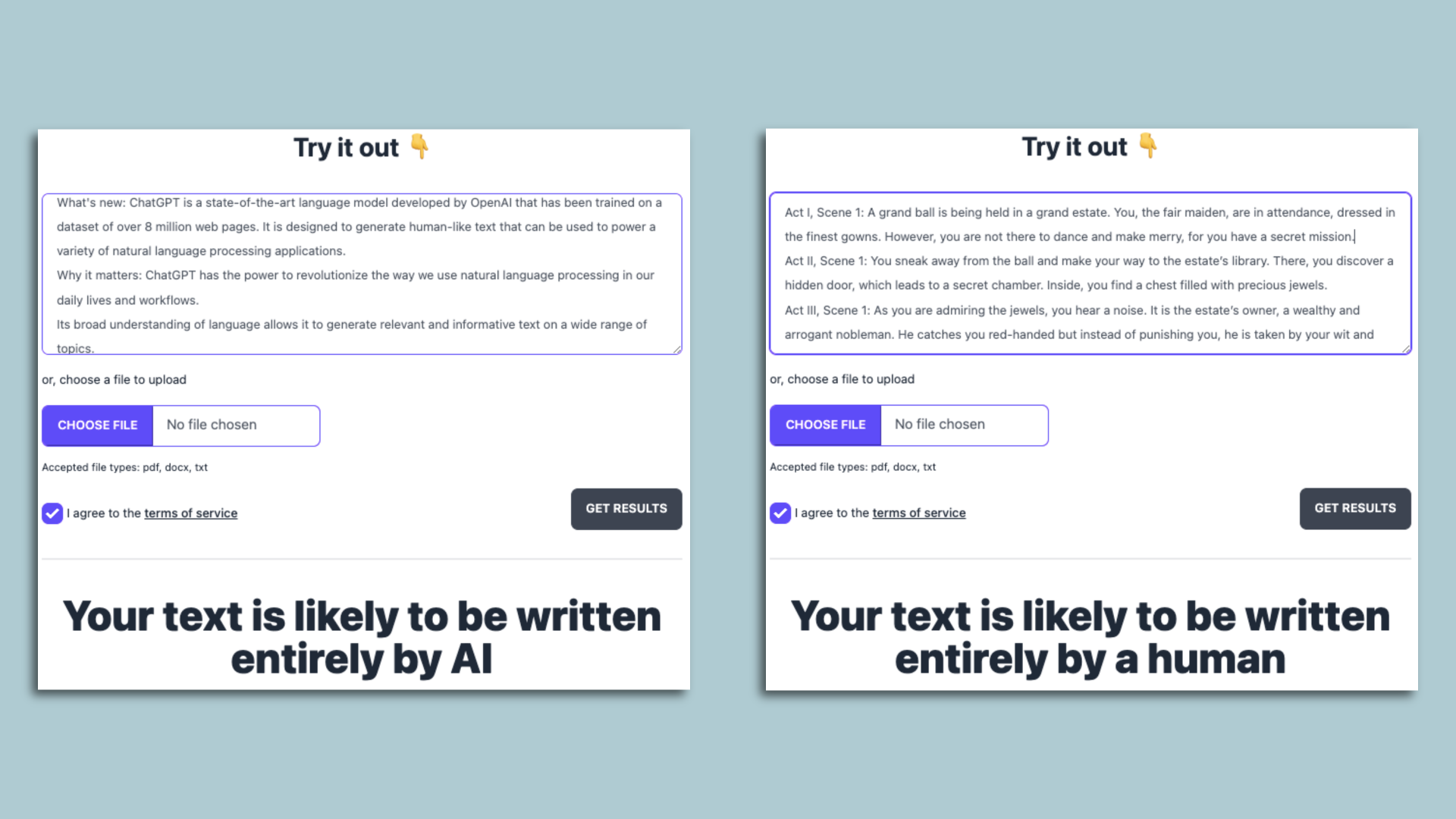 Edward Tian, a Princeton senior from Toronto, spent New Year's building a chatbot detector for professors, GPTZero — "an app that can quickly and efficiently detect whether an essay is ChatGPT or human written."
After a month of iteration, Tian announced an updated model, GPTZeroX, that can detect a mix of "AI + human text, and highlights portions of text that are most likely to be AI generated, a key feature that educators in our community have been requesting."
I gave it a whirl.
⭐ The detector correctly flagged (left) a description of Smart Brevity that an Axios reader coaxed out of ChatGPT and shared with Ina Fried (was the final item in our chatbot AM takeover last week).
❌ But it missed (right) "The Clever Maid," from Maureen Dowd's Sunday column, which Chat GPT spit out when she asked to be the heroine in a Shakespearean comedy. ("Act V, Scene 1: The play ends with a grand wedding ceremony and a celebration of your cleverness and wit.")
Fun fact: When Maureen asked ChatGPT to channel Edgar Allen Poe, it dubbed her a "telltale columnist." Not bad.
4. ✈️ Last 747 rolls out
Boeing's last commercial 747 is set to be delivered today — more than 50 years after the iconic plane helped change air travel forever, Alex Fitzpatrick writes for Axios What's Next.
The last "Queen of the Skies" is a freighter variant made for cargo operator Atlas Air.
Why it matters: The 747 — the world's first passenger jet with two aisles — came to symbolize the era in which mass travel by air became not just possible, but commonplace.
Advances in airplane design and technology eventually led airlines to favor more efficient two-engine designs, like Boeing's 777.
The 747 isn't disappearing from the wild blue yonder.
Lufthansa and Korean Air both still offer 747 service.
And the president of the United States will keep flying on (heavily modified) 747s.
5. 🕶️ Worst fears fade for global economy
The International Monetary Fund says the global economy has unexpectedly brightened — with the U.S., Europe and China exceeding expectations and avoiding stumbles, the WashPost's David Lynch writes.
The IMF eyes a "turning point": "Despite these headwinds, the outlook is less gloomy than in our October forecast, and could represent a turning point, with growth bottoming out and inflation declining."
💬 Our thought bubble, from Axios chief financial correspondent Felix Salmon:
The dominant narrative in 2023 looks increasingly likely to be exactly the same as we saw in 2022: No recession, despite roughly half the population being convinced we're already in one.
6. Charted: Highest-paid CEOs
Only one woman was among the top 20 highest-paid CEOs in the S&P 500 in 2021, Axios' Emily Peck writes from an analysis by S&P Global Intelligence released yesterday.
Why it matters: Women and girls have advanced in so many ways in recent years. But the top of the corporate food chain remains stubbornly male.
This year, 37 women chief executives are leading S&P 500 firms. That's up slightly from 2021.
7. 🗳️ '24 watch
Sen. Tim Scott (R-S.C.), the Senate's only Black Republican, will head to Iowa to speak at the Polk County Republican Party's Lincoln Dinner on Feb. 22.
Why it matters: That and other stops are fueling speculation about Scott's 2024 White House ambitions, Fox News' Paul Steinhauser reports.
🌽 Iowa quiet: By this time four years ago, a dozen Democratic presidential hopefuls — hoping to oust the incumbent — had made Iowa stops or announced visits, AP's Tom Beaumont writes from Des Moines.
This year, with the GOP field frozen by former President Trump's early announcement, only one Republican has come — former Arkansas Gov. Asa Hutchinson.
8. 📺 Cindy Williams, forever "Shirley"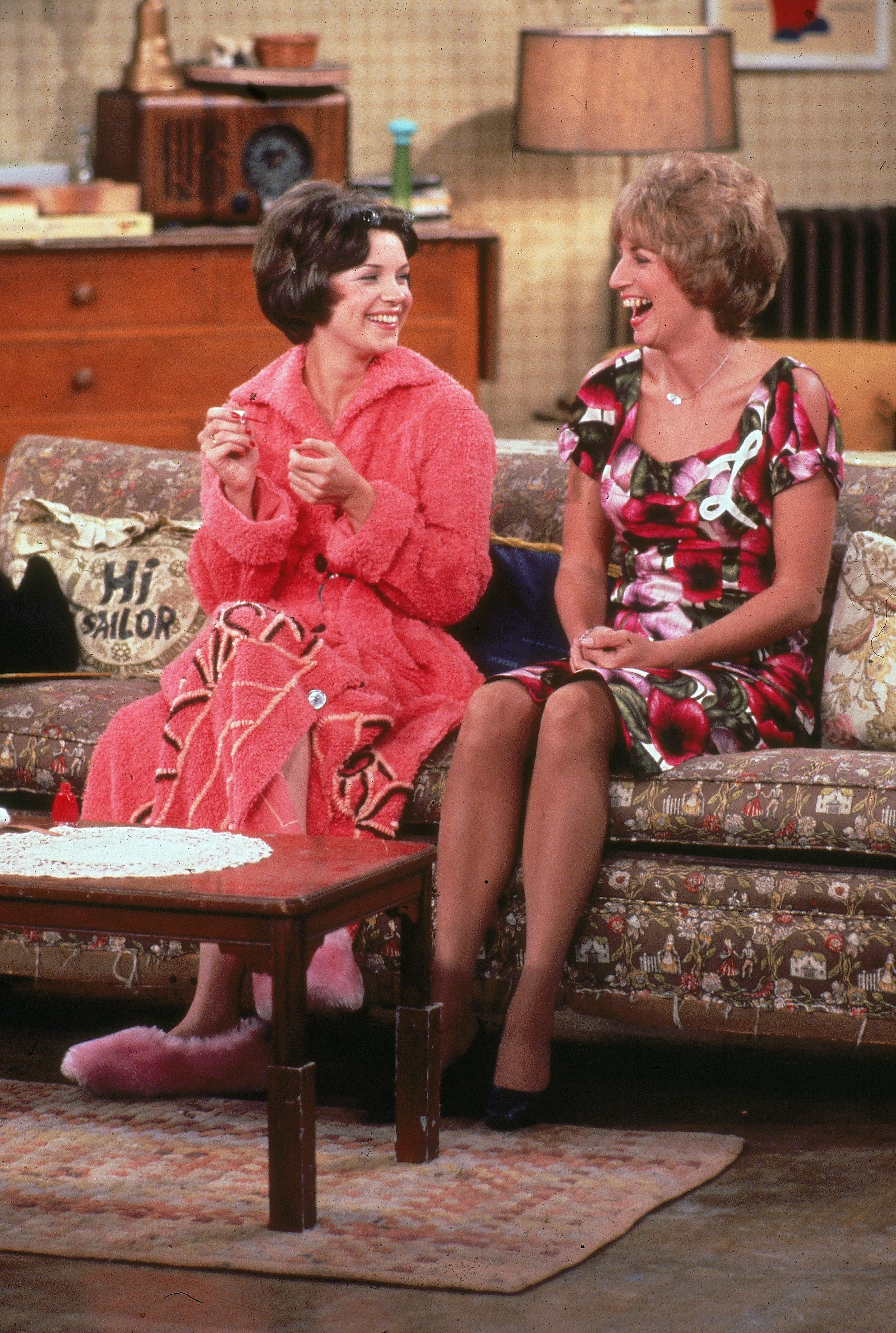 Actress Cindy Williams — best known for her role as cheerful Shirley Feeney on the hit '70s sitcom "Laverne & Shirley" — died yesterday at 75.
She "scored her big break in 1975, when she and Penny Marshall were cast in ABC's 'Happy Days' as Shirley and her best friend Laverne DeFazio," Variety's Ellise Shafer writes.
The "Happy Days" characters were so popular they got a spinoff, "Laverne & Shirley," which followed the roommates as they worked together at a Milwaukee brewery.
"Laverne and Shirley" ran for eight seasons, from 1976 to 1983. At its peak, it was the most-watched show on TV.
Hear the theme song: "One, two, three, four, five, six, seven, eight ... Give us any chance, we'll take it. Read us any rule, we'll break it."
🐰 Peeps daddy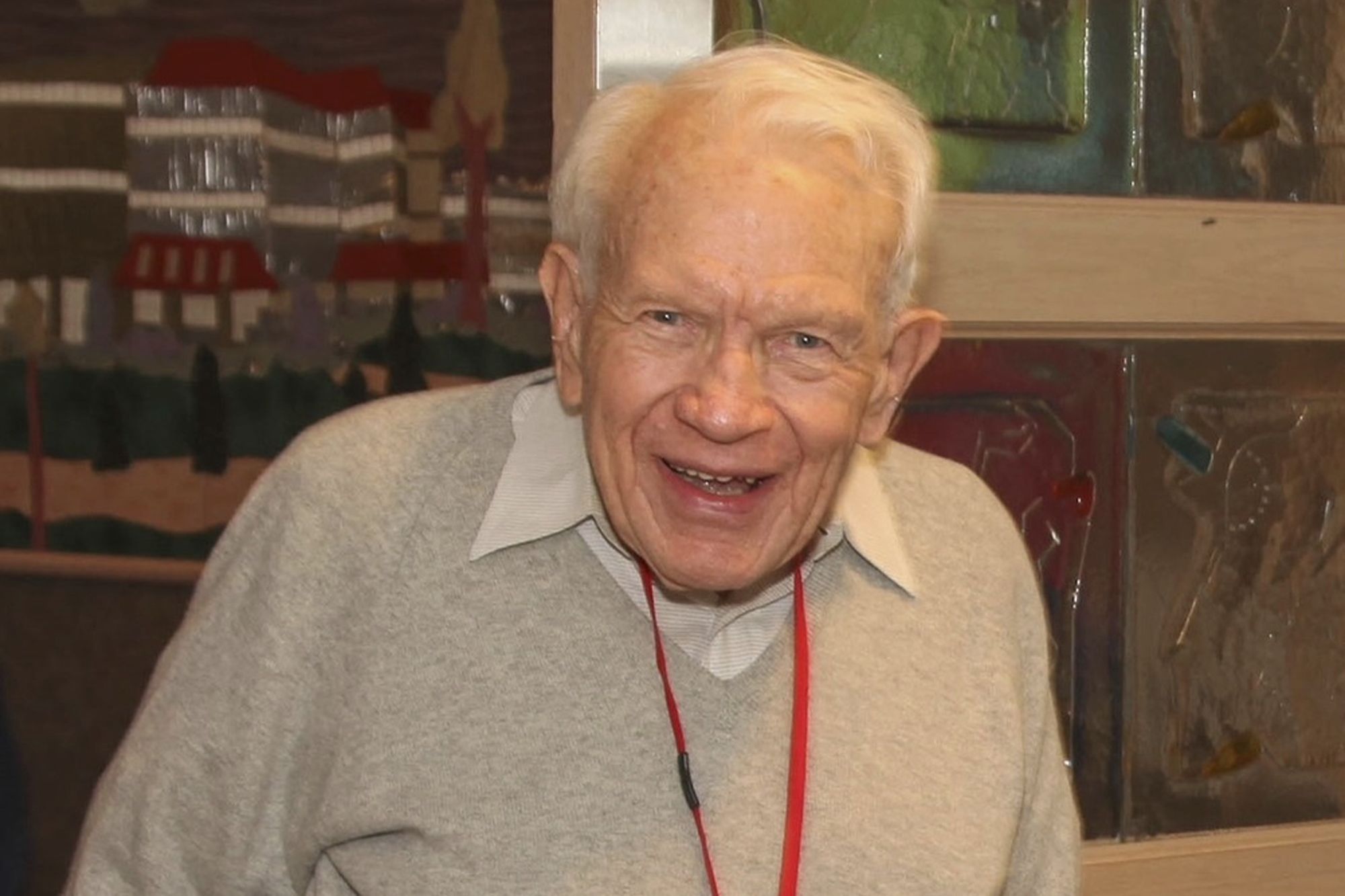 Bob Born, a candy executive known as the "Father of Peeps" for mechanizing the process to make marshmallow chicks, died at 98, AP reports.
Peeps, Mike and Ike, and Hot Tamales are made by Just Born Quality Confections, the 100-year-old, family-owned company Born led for much of his life.
Bob's father, Sam Born, was a Russian immigrant who started Just Born, now based in Bethlehem, Pa.
In 1953, Just Born acquired Rodda Candy Co., a jelly bean maker that had a side business producing shaped marshmallow candies by hand. At the time, it took about 27 hours to make the marshmallows.
Bob Born and an engineer at the company designed and built a machine to make them in less than six minutes.
The company's current machines, which are still based on Bob Born's design, now pump out 5.5 million Peeps per day — 2 billion a year.
Video: Peeps factory tour
📬 Thanks for starting your day with us. Please invite your friends to sign up.