My onstage conversation with Treasury Secretary Steve Mnuchin, the debut of my Axios News Shapers event series, will air live on C-SPAN 2 at 8 a.m.
https://www.axios.com/newsletters/axios-am-760e2153-b37d-418f-af66-76af2250bbad.html?chunk=0#story0
1 big thing: Lessons from a debacle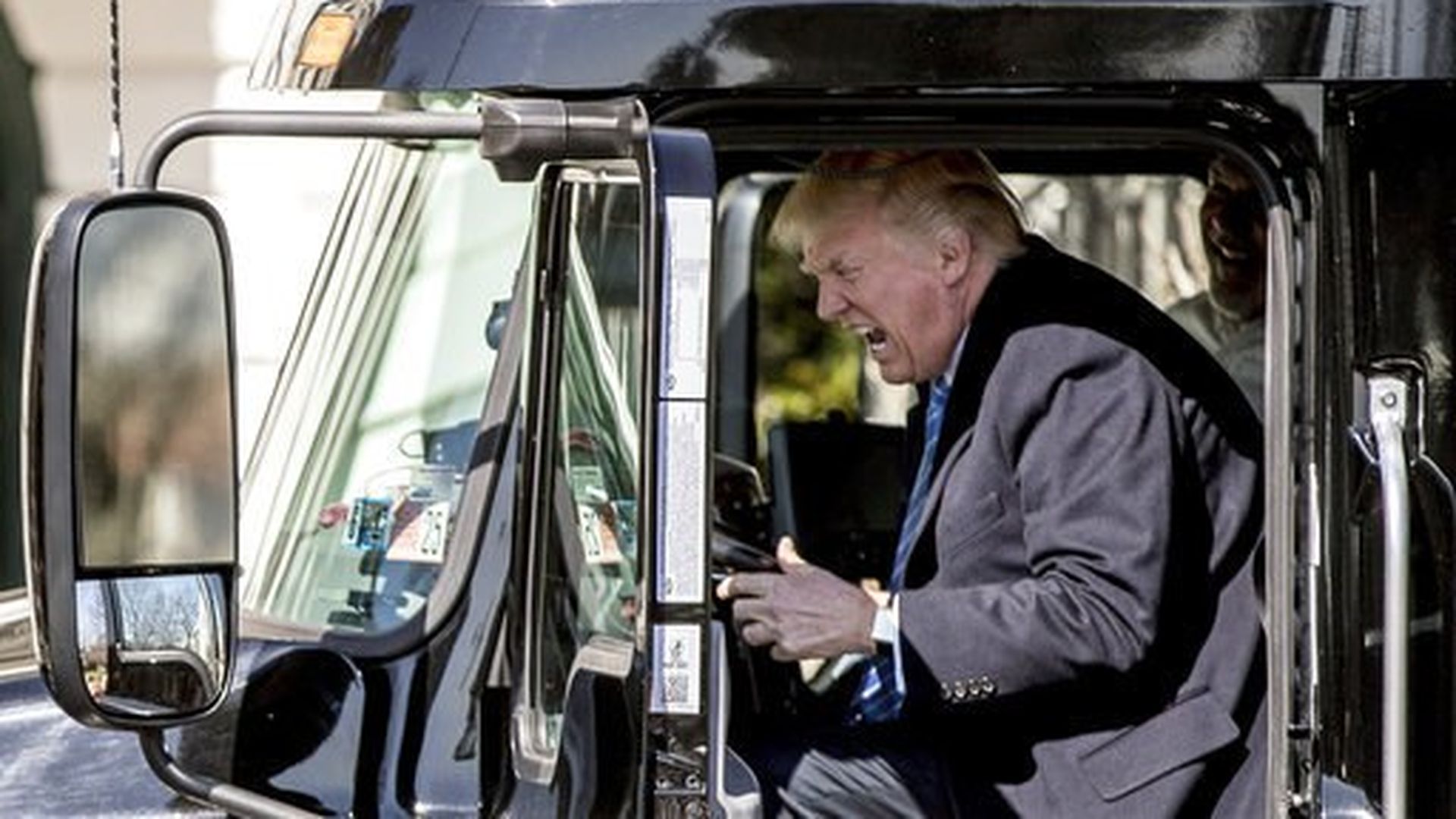 The fate of the healthcare bill is unknowable after yesterday's embarrassing delay and President Trump's strong-arm gamble of demanding a vote today. "Failure is an option," Axios' David Nather writes.
But lessons from the debacle are already apparent:
For tax reform, the White House and congressional leaders should consider splitting key elements into separate measures that have a better chance of success than a massive package. "Congress can only absorb so much political pain on the way to making big changes," a top lobbyist told me.
Glenn Thrush and Maggie Haberman, in a N.Y. Times front-pager headlined "A Brave Front, but Regrets? He Has a Few," say Trump focused on the fight too late: "Trump has told four people close to him that he regrets going along with ... Ryan's plan to push a health care overhaul before unveiling a tax cut proposal more politically palatable to Republicans. ... Trump was slow to recognize the high stakes of the fight, or the implications of losing. He approved the agenda putting health care first late last year, almost in passing."
Tucker Carlson, looking ahead to immigration reform on his Fox show last night, said Trump needs to employ fear sooner, and propose his own policy: "If the president wants an immigration bill, the White House ought to present its plan — not talking points, but a real plan, with details — explain what it is, why it works, how it will make the American middle class stronger than it already is, and then wield the stick. Make it plain that if Republican members of Congress won't back that bill, the White House will support primary efforts by those who will."
Dan Balz, in a front-page WashPost column,"In a do-or-die moment, Republicans come undone": "Trump's reputation as the closer in chief has taken a hit — and on the first big test of his presidency. The greater damage has been to the reputation of House Speaker Paul D. Ryan ... as the savvy intellectual godfather of a new conservative agenda around which his party could rally."
https://www.axios.com/newsletters/axios-am-760e2153-b37d-418f-af66-76af2250bbad.html?chunk=1#story1
2. The inside game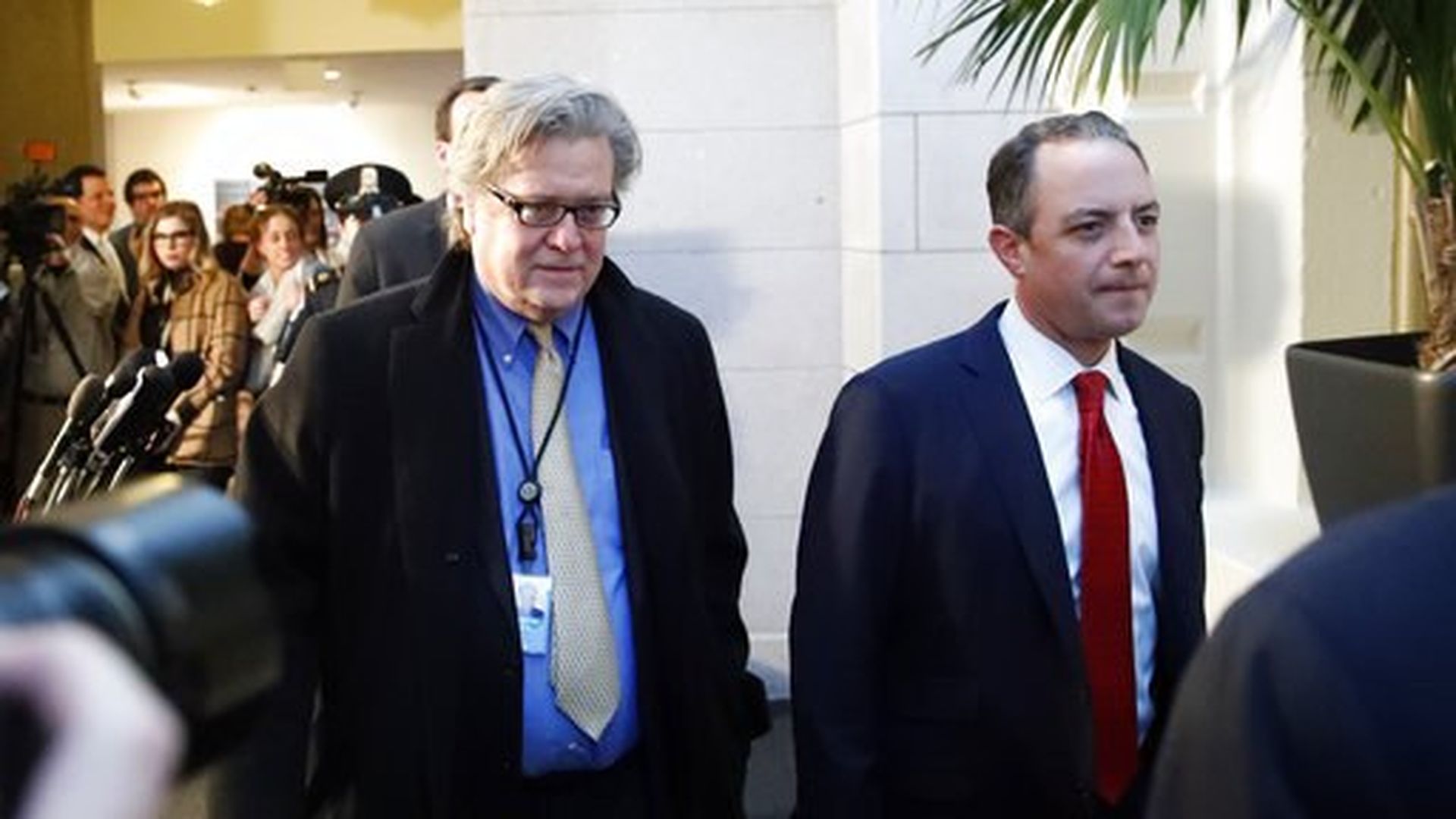 The top players' thinking going into today, per Axios' Jonathan Swan:
"Trump's message to leadership: give me your vote list and I'll break arms."
"The GOP leadership's view was that they're still short on the vote count, and ... simply calling a vote is not going to cause the whip count to go up. Members don't want to vote on something that will fail."
"The White House took a different view ... Top administration officials believe the vote is close, that it needs to happen."
AP timeline: "Procedural vote possible 10 a.m. EDT, final passage possible afternoon."
Regardless of the outcome, Trump has succeeded in one thing: He has maneuvered so that if the bill passes, he gets the credit. If it fails, Ryan gets the blame.
CNN's Dana Bash emailed her colleague Brian Stelter, for his Reliable Sources newsletter: "What is really fascinating is standing in the hallway right now with Steve Bannon — who ran a web site egging on the conservative hell no caucus — now meeting with them trying to get them to yes."
Dems gloat ... Axios in-box, from a savvy Democrat, with subject line "Unraveling": "It has always been the case that as soon as Trump had to make policy choices, his ability to be all things to all people would evaporate ... taxes next, then the budget, then trade — and don't forget about the dumb wall, which border-state members secretly hate. Oh, and then there is Russia."
https://www.axios.com/newsletters/axios-am-760e2153-b37d-418f-af66-76af2250bbad.html?chunk=2#story2
3. Coming attraction?
Shot ... Fox's James Rosen: "Republican congressional investigators expect a potential 'smoking gun' establishing that the Obama administration spied on the Trump transition team, and possibly the president-elect himself, will be produced to the House Intelligence Committee this week."
Chaser ... "Rick Gates, the longtime deputy to ... Trump's former campaign chairman Paul Manafort, was forced to leave his position with [America First Policies,] a nonprofit supporting Trump this week due to his longstanding relationship with Manafort."
https://www.axios.com/newsletters/axios-am-760e2153-b37d-418f-af66-76af2250bbad.html?chunk=3#story3
4. If you live in D.C., these are your neighbors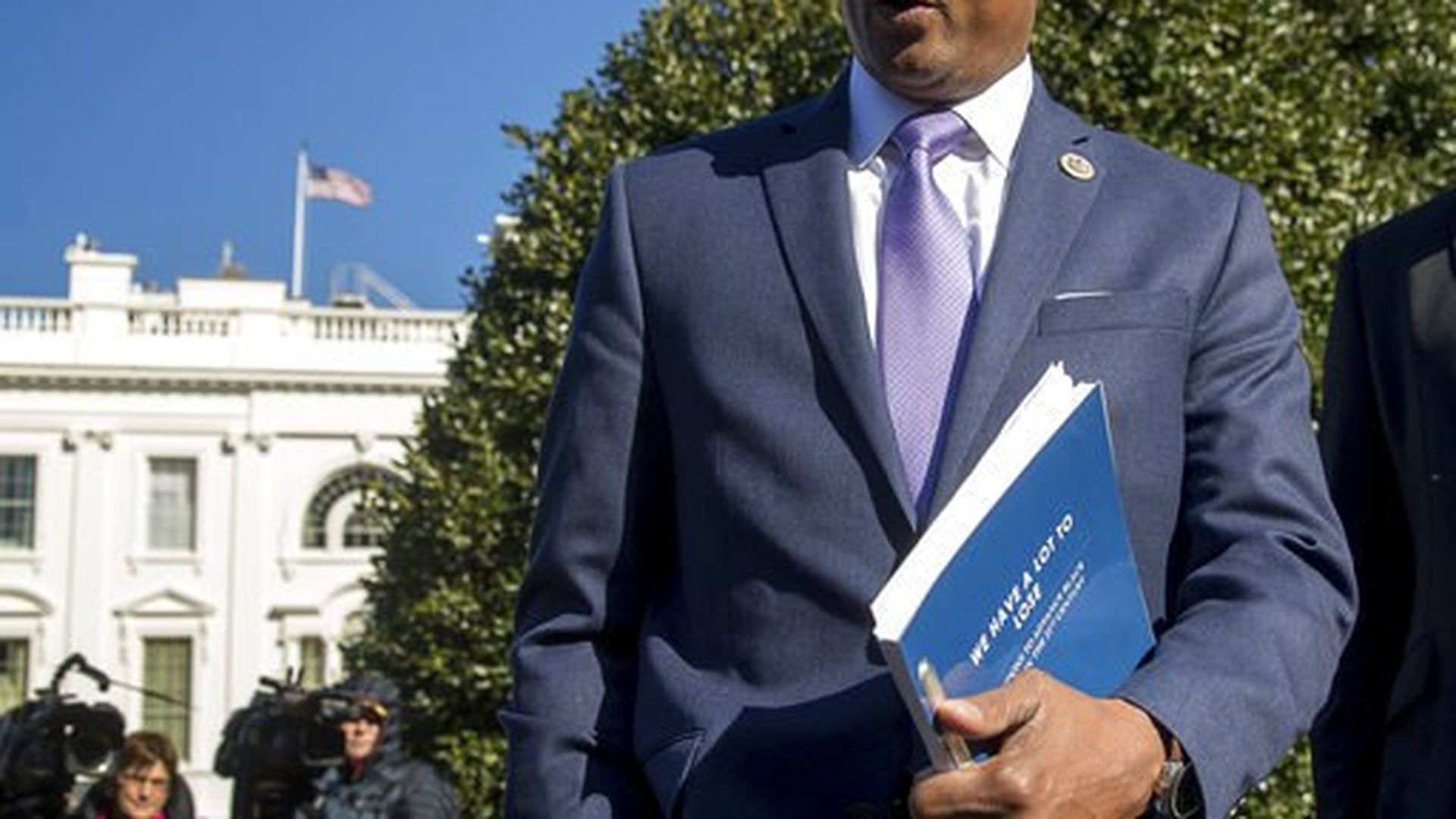 "Black lawmakers call on FBI to help on missing black girls," by AP's Jesse Holland: "Black members of Congress are calling for the Justice Department to help police investigate a large number of missing children in Washington, D.C."
"[O]fficials said there has been no increase in the numbers of missing persons ... 'We've just been posting them on social media more often.'"
This issue got on our radar earlier this week when WTOP's Neal Augenstein posted, "DC police address concerns over missing teens":
"The figure is startling — more than a dozen black and Latina teens [most of them girls] have been reported missing in D.C. since March 1. The apparent jump in the number of missing young people in the District has raised concern in neighborhoods and on social media."
@JimVandeHei tweeted: "TWELVE [teens] missing since march 1 in 1 corner of DC and police say this is BELOW norm. Short walk from Capitol Hill ... Read this and imagine this was happening in Bethesda or Old Town, Alexandria...and police say this is normal."
https://www.axios.com/newsletters/axios-am-760e2153-b37d-418f-af66-76af2250bbad.html?chunk=4#story4
5. Warning signs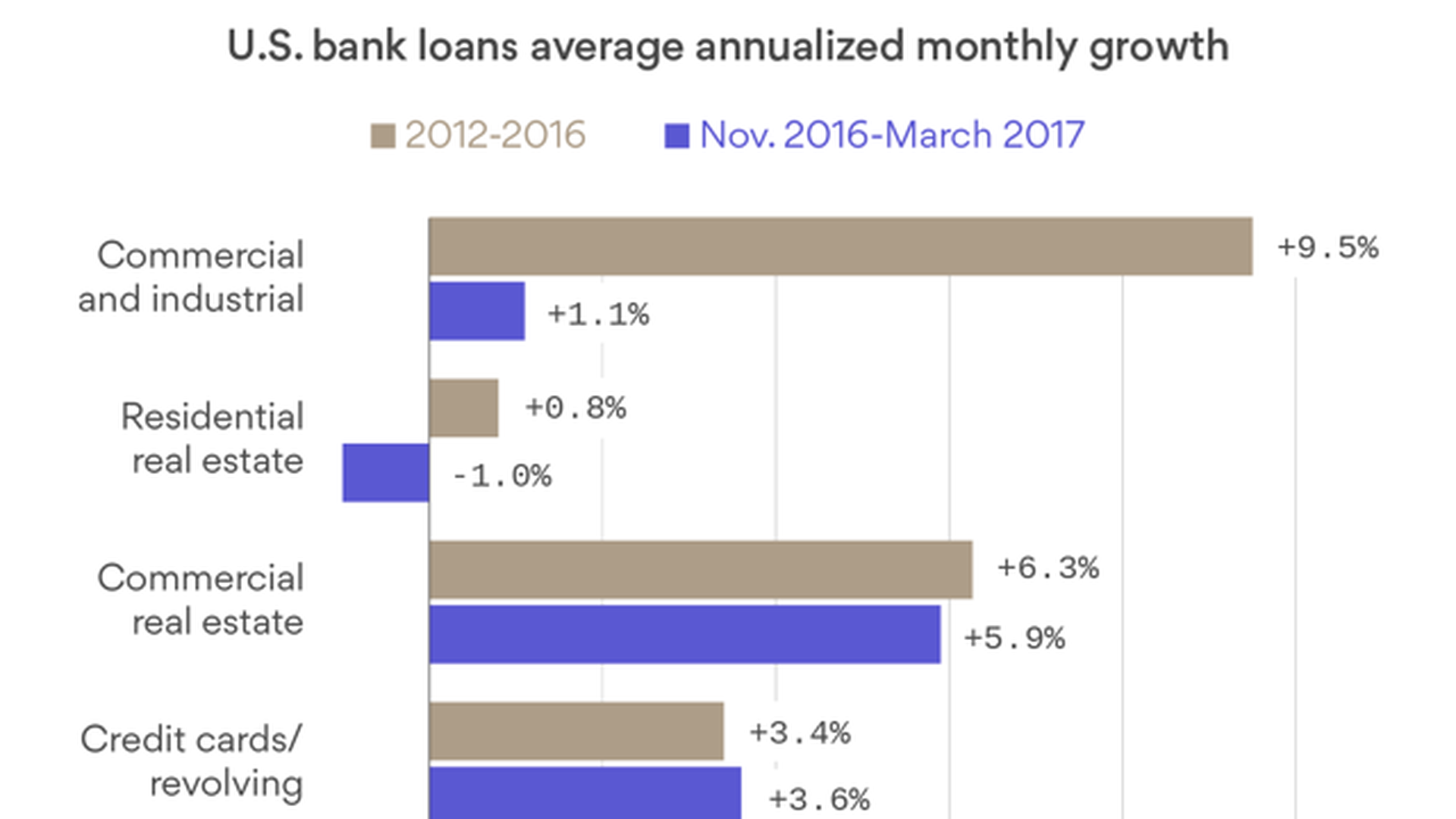 "The bank lending slowdown is bad news for U.S. economy," Axios' Chris Matthews writes from New York:
In a research note to clients, UBS Strategist Stephen Caprio argues that investor confidence — evidenced by high stock market valuations — may may be misplaced, given a recent slowdown in bank lending.
Why it matters: Companies are issuing less debt due to a mix of uncertainty regarding tax and spending policy, already high debt levels in the U.S. corporate sector, and the threat of higher interest rates. Investors are counting on stronger global growth to help U.S. companies overcome these headwinds, but they may be discounting the chances that some sort of shock — like the 2014 oil price collapse — constrains growth and triggers a stock market pullback or correction.
https://www.axios.com/newsletters/axios-am-760e2153-b37d-418f-af66-76af2250bbad.html?chunk=5#story5
6. Mogul-watch
Rupert Murdoch got $1 for selling back his $125 million investment in shares of Theranos, the battered blood-testing start-up, per a Wall Street Journal story on p. B1.
Why he did it: "so he could take an investment loss for tax purposes, potentially saving millions of dollars in taxes owed on other income."
Disney Chairman and CEO Robert Iger, 66, "previously was expected to leave the company at the end of June 2018. His new deal ends July 2, 2019." (L.A. Times)
https://www.axios.com/newsletters/axios-am-760e2153-b37d-418f-af66-76af2250bbad.html?chunk=6#story6
7. Facebook's petting zoo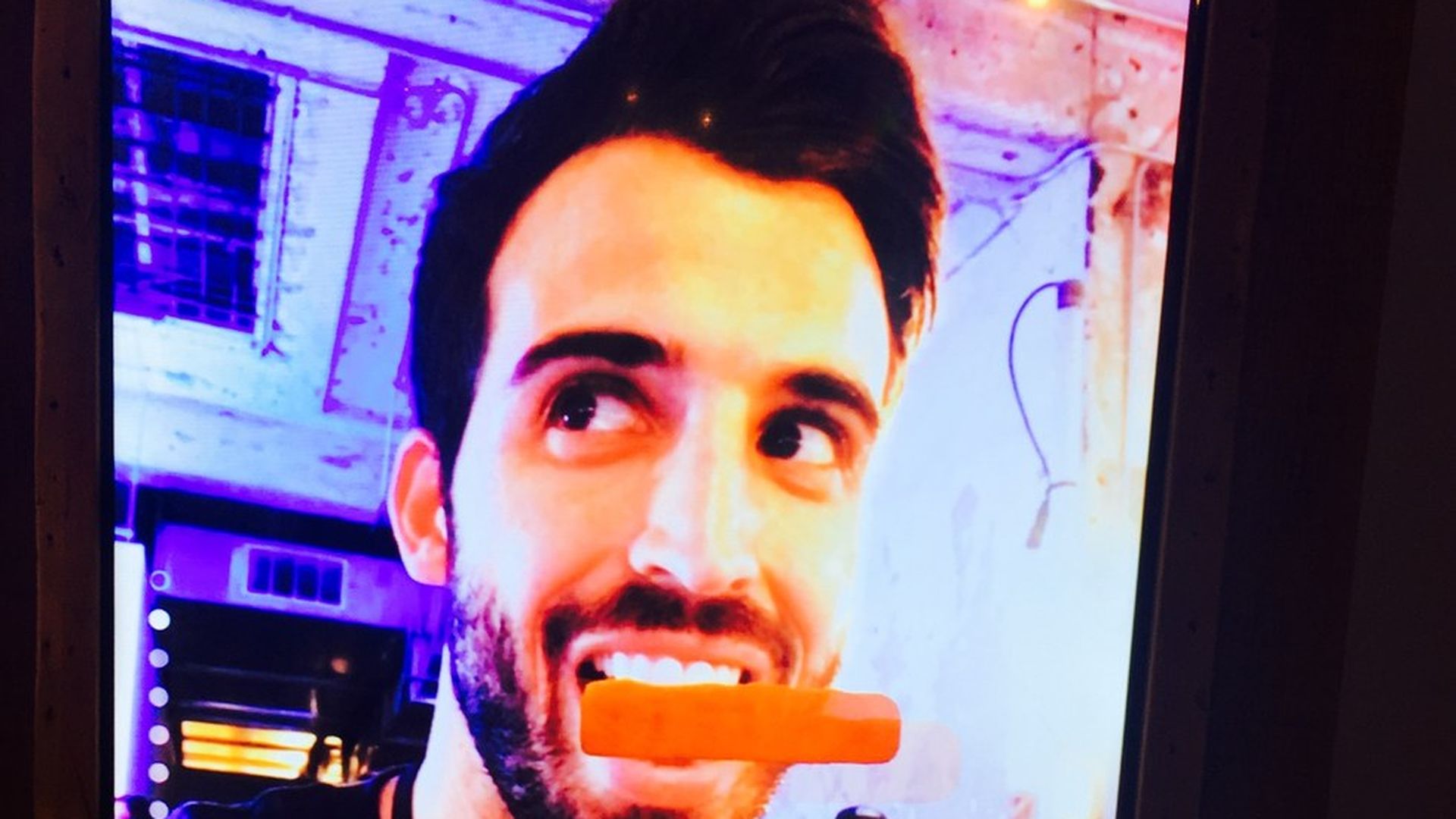 Vincent DiForte — a Facebook product marketing manager visiting D.C. from HQ in Menlo Park, Calif. — seemed to inhale an onslaught of pizza slices last night as he showed me Facebook Camera, a feature being tested to the left of News Feed in a dozen overseas markets, including Ireland, Spain and Taiwan.
The Snapchatty tools also let you shoot lasers out of your eyes, and give a photo the blue and gold brushstrokes of van Gogh's "The Starry Night."
Where was this? The demo was part of Facebook Loft, a "cocktails and conversation" party for Hill staff, think-tankers and more at LongView Galley, presided over by Joel Kaplan, Facebook's V.P. of Global Public Policy. This was the Loft's first stop this year, after earlier visits to Chicago, Miami, New York and Austin.
What did you see? It's sort of a petting zoo for Facebook products. At the Oculus station (Rift, Touch and Gear VR), you could climb a mountain or battle evil robots. To promote Facebook Safety Check, a pop-up version of an IMAX theater (looked like a yurt) took you inside a tornado in Lawrence, Kan.
Why it matters: Facebook, after a wave of controversies, is trying to tell its story better.
https://www.axios.com/newsletters/axios-am-760e2153-b37d-418f-af66-76af2250bbad.html?chunk=7#story7
8. "The world's most remarkable firm"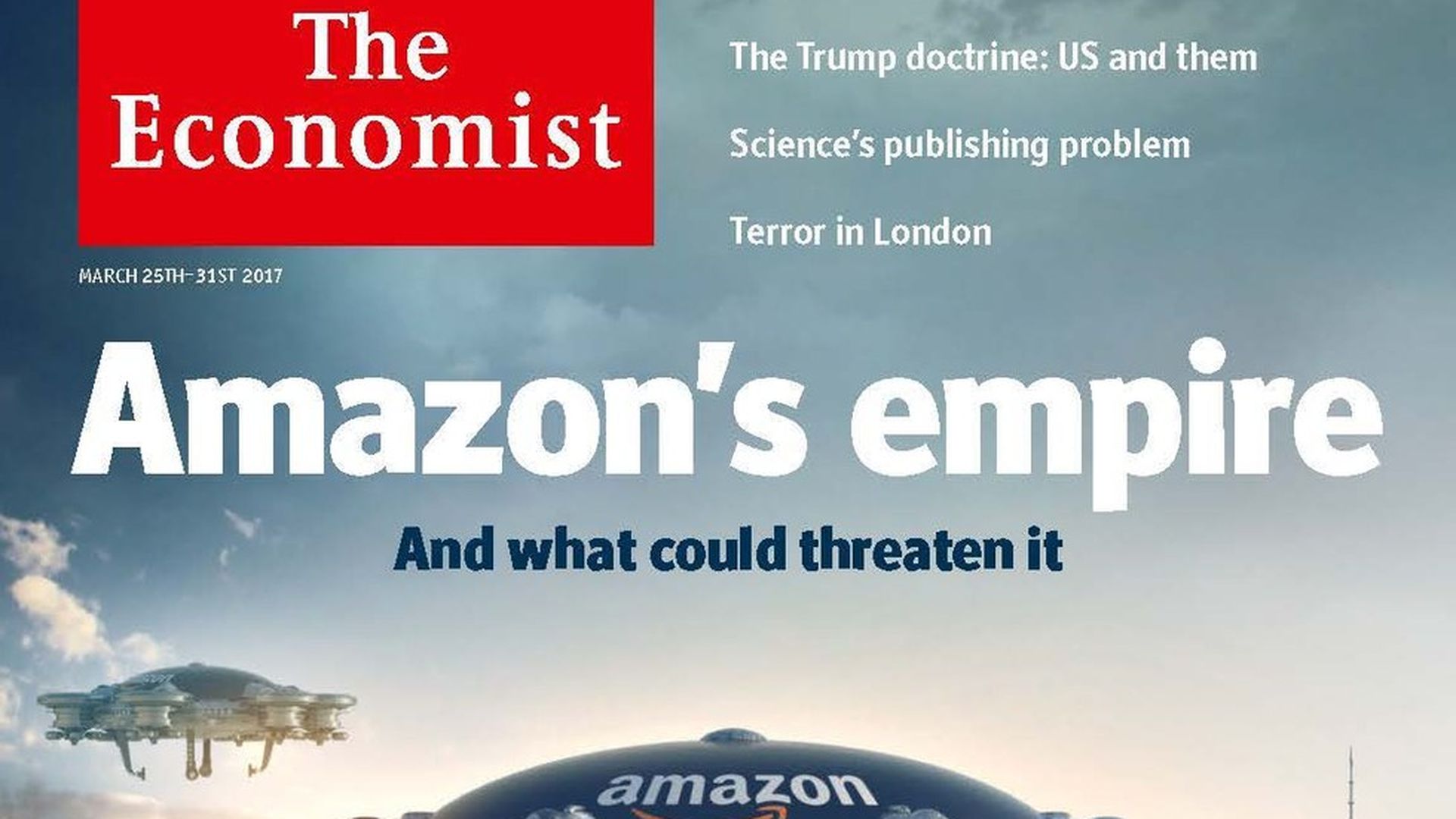 Economist cover story, "Corporate ambitions ... Amazon ... is just getting started":
"Amazon will have to grow faster than almost any big company in modern history to justify its valuation."
"Amazon's business model will ... encourage regulators to think differently. Investors value Amazon's growth over profits; that makes predatory pricing more tempting."
"[F]irms could increasingly depend on tools provided by their biggest rival. If Amazon does become a utility for commerce, the calls will grow for it to be regulated as one."
The biggest threat: "[S]uccess will bring it into conflict with an even stronger beast: government."
https://www.axios.com/newsletters/axios-am-760e2153-b37d-418f-af66-76af2250bbad.html?chunk=8#story8
9. Transforming, inspiring the world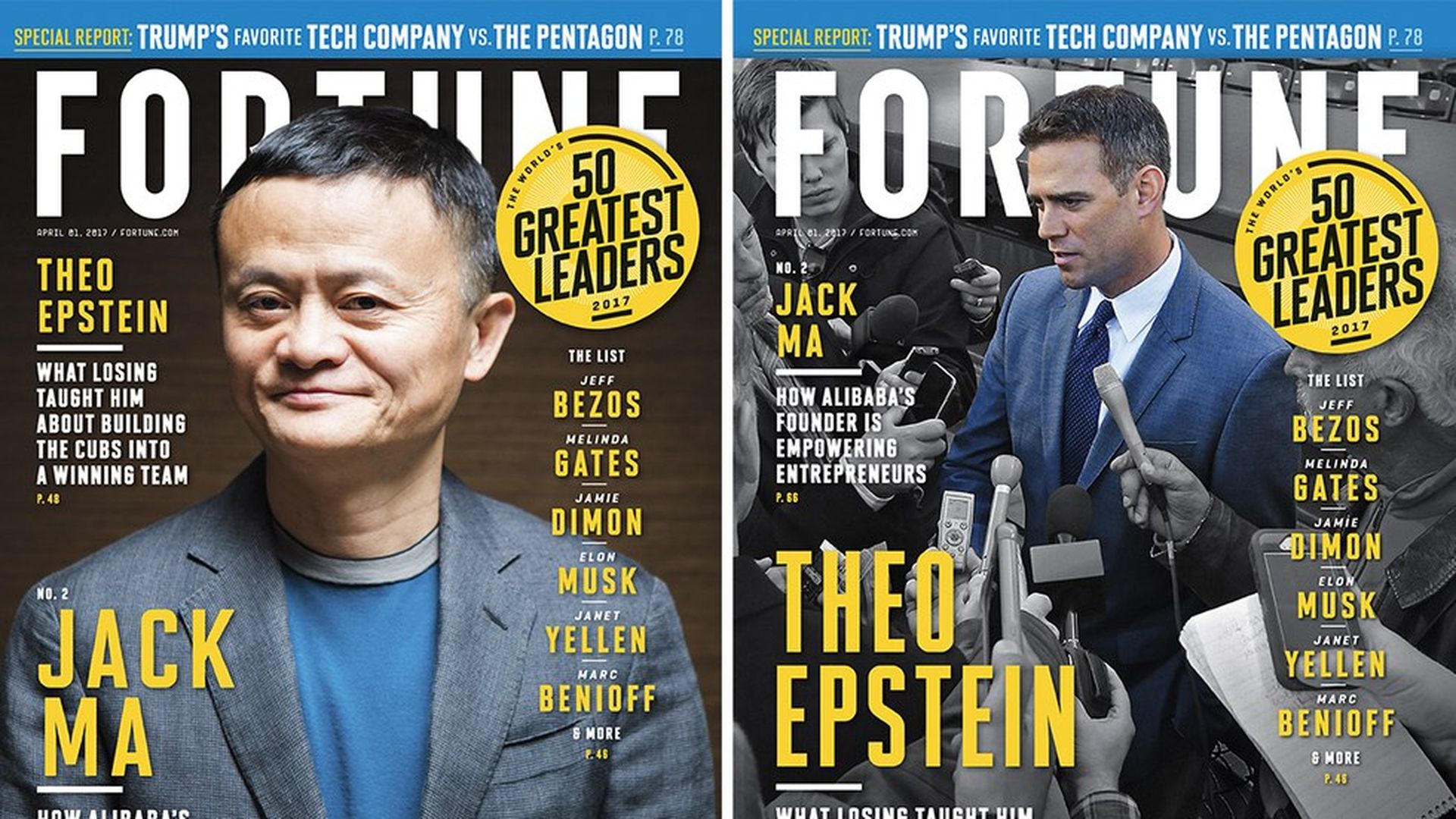 Fortunes's 2017 World's Greatest Leaders:
1. Theo Epstein – President, Baseball Operations, Chicago Cubs
2. Jack Ma – Executive Chairman, Alibaba Group
3. Pope Francis
4. Melinda Gates – Co-chair, Bill & Melinda Gates Foundation
5. Jeff Bezos – Founder and CEO, Amazon
7. H.R. McMaster– U.S. National Security Adviser
9. John McCain – U.S. Senator, Arizona
12. John Kasich – Governor, Ohio
13. Rep. John Delaney (D-Md.), for his advocacy on infrastructure
23. Joe Biden
https://www.axios.com/newsletters/axios-am-760e2153-b37d-418f-af66-76af2250bbad.html?chunk=9#story9
10. 1 fun thing
"Historic move": Women rising at ESPN ... "Samantha Ponder, Suzy Kolber will replace Chris Berman on ESPN's Sunday and Monday NFL shows," per Yahoo Sports:
"Ponder is just the third host of 'Sunday NFL Countdown' in its 32-year history: Bob Ley was the original host when it began in 1985, with Berman taking over a year later. The wife of former NFL quarterback Christian Ponder, Samantha Ponder has been part of the network's college football broadcasts."
Bonus fun thing: "Las Vegas casinos are favoring North Carolina as the NCAA Tournament resets to a 16-team field. Futures odds compiled by Pregame.com ... show the Tar Heels as a 5-1 favorite, followed by Kansas at 6-1 and Gonzaga and Arizona each at 7-1." (AP)