Axios AM
April 25, 2017
As Axios approaches our 100th day (Thursday), CEO Jim VandeHei tweets: "thank you 2 our investors, 71 colleagues, launch partners, millions of readers, esp 10k who did reader survey."
1 big thing: Trump's economic nationalism
Trump is marking the week leading up to Day 100 (Saturday) with a series of newsy directives and splashy events — this afternoon, he holds a "farmers' roundtable" in the Roosevelt Room — designed to show lawmakers that he can do plenty without them.
Steve Bannon and his economic nationalists got a big win last night when Trump made another in an increasingly aggressive series of moves on trade — this time, per the Wall Street Journal, "taking retaliatory action against Canada over a decades-old trade dispute, moving to impose a 20% tariff on softwood lumber."
Commerce Secretary Wilbur Ross said, in an unusually harsh statement aimed at an ally: "It has been a bad week for U.S.-Canada trade relations. Last Monday, it became apparent that Canada intends to effectively cut off the last dairy products being exported from the United States. Today, ... the Department of Commerce determined a need to impose countervailing duties of roughly one billion dollars on Canadian softwood lumber exports to us. This is not our idea of a properly functioning Free Trade Agreement."
Axios' Jonathan Swan posted this thought bubble: "We're inclined to take this seriously as a sign of things to come. We previewed in [Axios' Sunday-evening newsletter] Sneak Peek that Trump would be making aggressive moves this week on his economic nationalist trade agenda, and there are at least three executive orders still to come. He wants to reexamine every US trade relationship, especially those in Asia."
'The bottom line: "This puts to rest notions that Trump will morph into a 'globalist' on trade. This is the one issue he's been consistent on for 30 years and his entire West Wing staff — including Gary Cohn and Steven Mnuchin — has come to accept that."
Coming attractions ... USA Today lead story, "GOP push targets job protections for gays," by Eliza Collins: "[A] senior White House official told USA TODAY that some sort of policy to protect religious liberty is still in the works, but that the president is trying to find middle ground."
How Trump aides are framing Saturday's 100-day mark: The graphic above gives a flavor of the White House's "First 100 Days" website. The White House also has a 14-page "100 Days of Accomplishments," in nine categories: cutting regulations, job creation, trade, ethics, national security, immigration, public safety, helping women and minorities, and Supreme Court.
2. How Facebook wrestles with dominance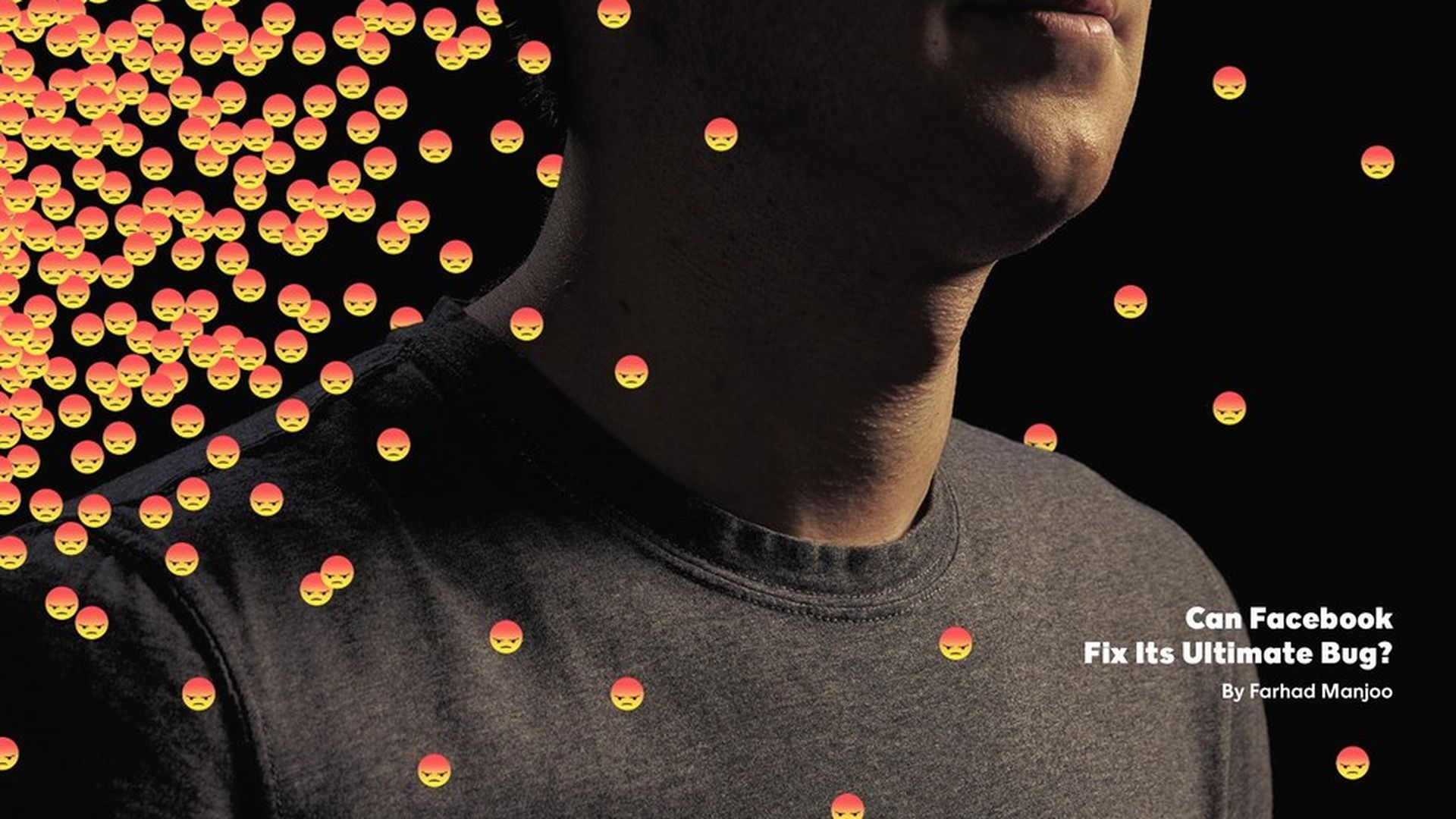 Unusually reflective comments by Zuck in the forthcoming New York Times Magazine cover story by technology columnist Farhad Manjoo, "Can Facebook Fix Its Own Worst Bug? Mark Zuckerberg now acknowledges the dangerous side of the social revolution he helped to start. But is the most powerful tool for connection in human history capable of adapting to the world it created?" Top takeaways:
"In Silicon Valley, current events tend to fade into the background. The Sept. 11 attacks, the Iraq war, the financial crisis and every recent presidential election occurred, for the tech industry, on some parallel but distant timeline divorced from the everyday business of digitizing the world. Then Donald Trump won."
"In the 17 years I've spent covering Silicon Valley, I've never seen anything shake the place like his victory."
"Underneath it all was a nagging feeling of complicity. Trump had benefited from a media environment that is now shaped by Facebook — and, more to the point, shaped by ... [Facebook's] News Feed."
"If it's an exaggeration to say that News Feed has become the most influential source of information in the history of civilization, it is only slightly so."
"When I asked if he had chatted with Obama about the former president's critique of Facebook, Zuckerberg paused for several seconds, nearly to the point of awkwardness, before answering that he had."
"The people who work on News Feed aren't making decisions that turn on fuzzy human ideas like ethics, judgment, intuition or seniority. They are concerned only with quantifiable outcomes about people's actions on the site."
"The News Feed team's ultimate mission is to figure out what users want — what they find 'meaningful,' to use [chief product officer Chris] Cox and Zuckerberg's preferred term — and to give them more of that."
"[T]he solution to the broader misinformation dilemma — the pervasive climate of rumor, propaganda and conspiracy theories that Facebook has inadvertently incubated — may require something that Facebook has never done: ignoring the likes and dislikes of its users."
The whole article (including an inside look about how Facebook successfully fought clickbait) is worthy of your time.
3. Filing taxes by postcard
What we know about the tax plan Trump plans to announce tomorrow (big principles without a lot of detail):
Wall Street Journal: "Trump has ordered White House aides to draft a tax plan that slashes the corporate tax rate [from 35%] to 15%, even if that means a loss of revenue."
"[A] 20-point cut would cost the government $2 trillion over a decade, according to the congressional Joint Committee on Taxation."
Bloomberg: Treasury Secretary Steve Mnuchin "told reporters that Trump's principles will include a 'middle income tax cut,' and cuts in business taxes as well as 'simplification' of the code so most Americans can file taxes on a postcard."
Reuters: "Trump's announcement, however, could be a disappointment for investors seeking clarity."
4. Trump power players
Ivanka Trump is in Berlin ... where she'll take part later today in a roundtable on women's empowerment with IMF Managing Director Christine Lagarde, Canadian Foreign Minister Chrystia Freeland, the Netherlands' Queen Maxima and the Bank of America Vice Chairman Anne Finucane.
The participants have been working for years on creating access to capital for women, and seeking to lift economies, and German Chancellor Angela Merkel asked them to appear at the W20 Summit, a G-20 adjunct focused on women's issues.
In a Financial Times op-ed headlined "Investment in women unleashes global gains," Ivanka Trump wrote: "[W]e can add billions to the global economy by creating an enabling environment, increasing women's labour force participation and business ownership, and improving the productivity of their work."
A source said Ivanka Trump, who consulted World Bank Group President Jim Yong Kim as she developed her solutions, will say the data is clear about the benefits of lowering barriers and increasing female entrepreneurs' access to capital, networks and markets.
Woody Johnson still likely for London ... He's undergoing a herculean, complex disclosure and vetting, but New York Jets owner Woody Johnson is on track to be Trump's ambassador to the United Kingdom. A person close to the situation says Johnson's team is in constant communication with the White House Counsel's Office and the process is full steam ahead, with no problems expected to derail it.
Johnson won't have to sell his NFL team, but plans to designate his younger brother, Christopher, as principal owner while he's at the Court of St. James's. The late Dan Rooney, longtime chairman of the Pittsburgh Steelers, showed the feasibility of such a transition when he was President Obama's ambassador to Ireland.
5. Even Trump voters think he exaggerates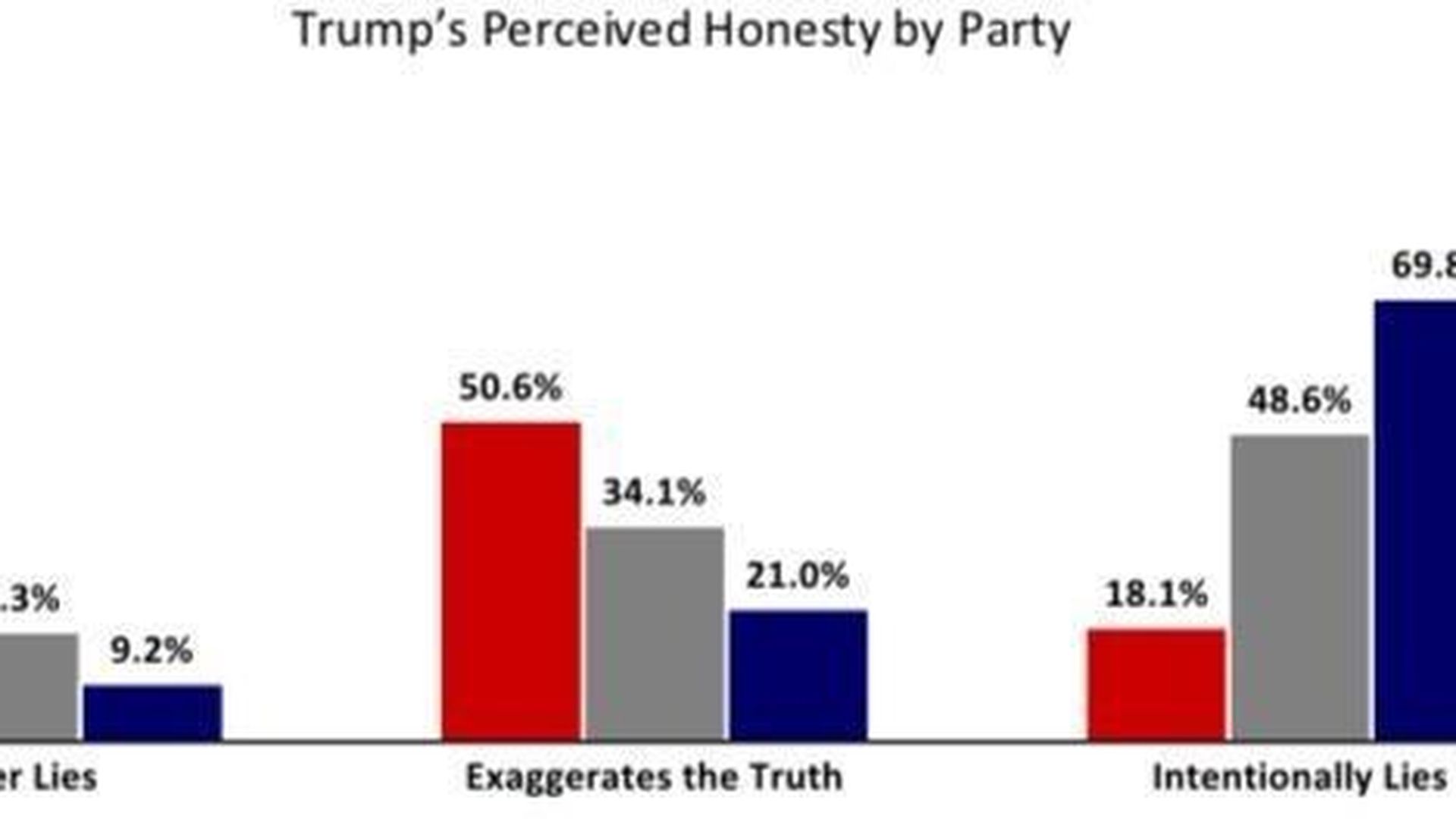 A majority of Republicans (68.7%) surveyed in Trump Country (Florida, Wisconsin, Ohio and Pennsylvania) think the president exaggerates or intentionally lies — but they don't care.
It's a sign of Trump's durability with his base, and an intriguing finding of a research project (3,491 likely midterm voters, interviewed by interactive robocall) by the Firehouse Strategies guys — GOP consultants Terry Sullivan, Alex Conant and Will Holley — and the big-data firm 0ptimus.
The firms gave Axios AM readers a first look at their results (full memo here):
"[E]ven more voters ... think ... Republican members of Congress [exaggerate or lie]. ... Yes, voters think Trump is dishonest, but he's not worse than other politicians."
"[M]ost Republican and independent voters say they won't punish Republicans in 2018 for failing to deliver."
"If Republican lawmakers face difficulties in midterm elections, it likely won't be for failing to pass big legislation."
"Nobody feels pressure from their base to compromise."
This 8-page PDF includes graphics of Trump favorability by designated market area (DMA) for Florida, Wisconsin, Ohio and Pennsylvania.
6. Women out-learn but men out-earn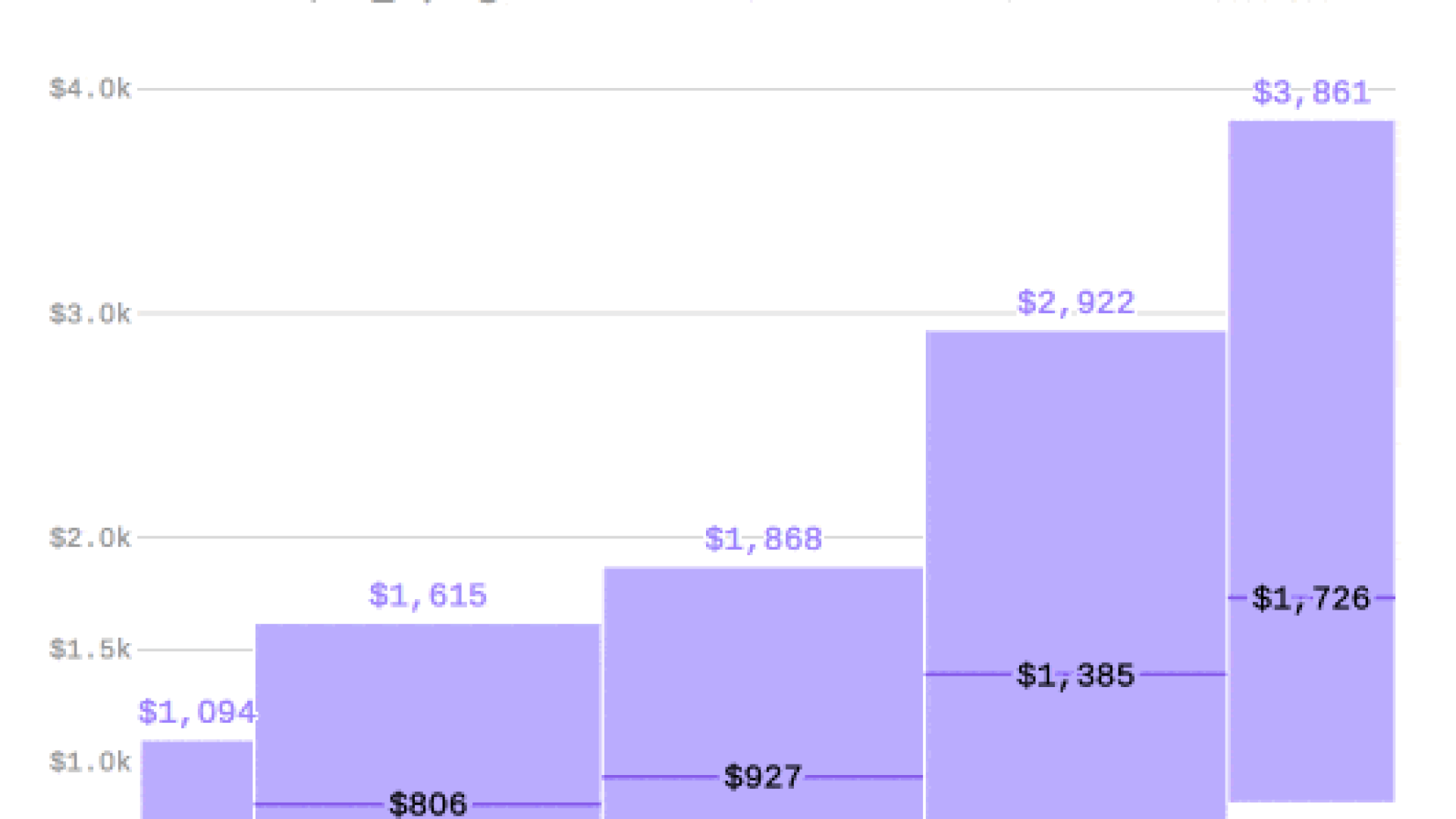 This zany interactive graphic by Axios Visuals Editor Lazaro Gamio shows how weekly incomes vary by education level, gender, and race/ethnicity. What we found:
Educational attainment: Last week, we published a chart showing how Asians — especially men — out-earn all other demographics. This chart makes the reason clear: According to the BLS data used for this chart, about 65% of Asian men and 63% of Asian women hold a college degree of greater.
Women are more educated: In every group except Asians, more women than men hold college and advanced degrees — white men (37.5%), white women (44.7%); black men (28.2%), black women (34.8%); Hispanic men (17.5%), Hispanic women (25.6%); Asian men (65.2%), Asian women (62.9%).
The pay gap: Men out-earn women in every education level.
7. Executives see AI revolution as imminent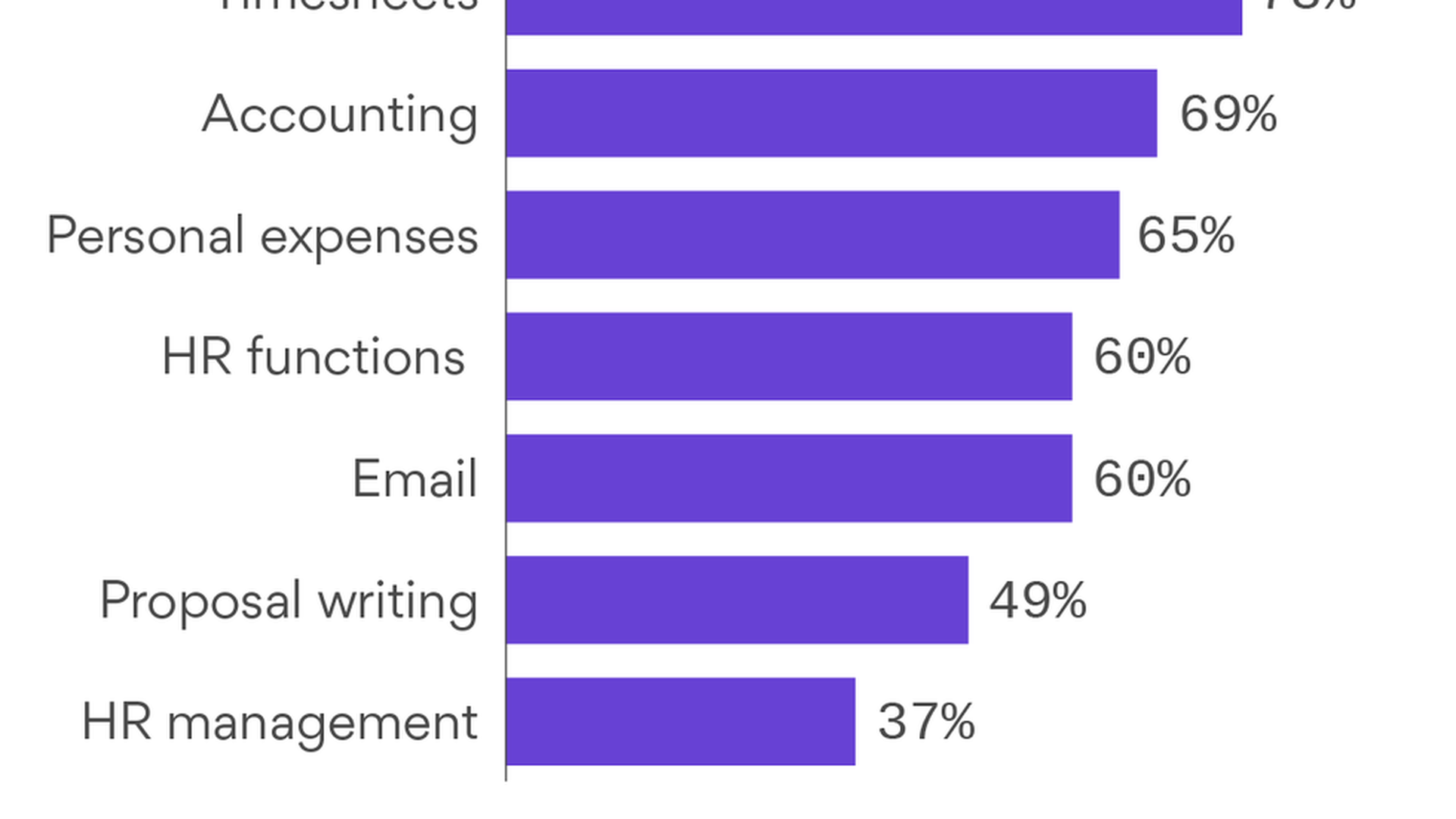 Top executives say the widespread application of artificial intelligence is just around the corner, and they're "eager" to outsource tasks such as accounting and scheduling to software, according to a new survey from PwC.
Consumers don't seem to fear this future: 59% said AI would help people live more fulfilling lines. Just 46% believed that AI will harm people by taking away jobs.
Why it matters, per Axios' Chris Matthews: There are more than 1.3 million accountants in the United States, earning a median salary of more than $68,000. But 69% of the executives said they're "eager" to outsource their accounting needs to a digital assistant.
8. "A more individualistic society"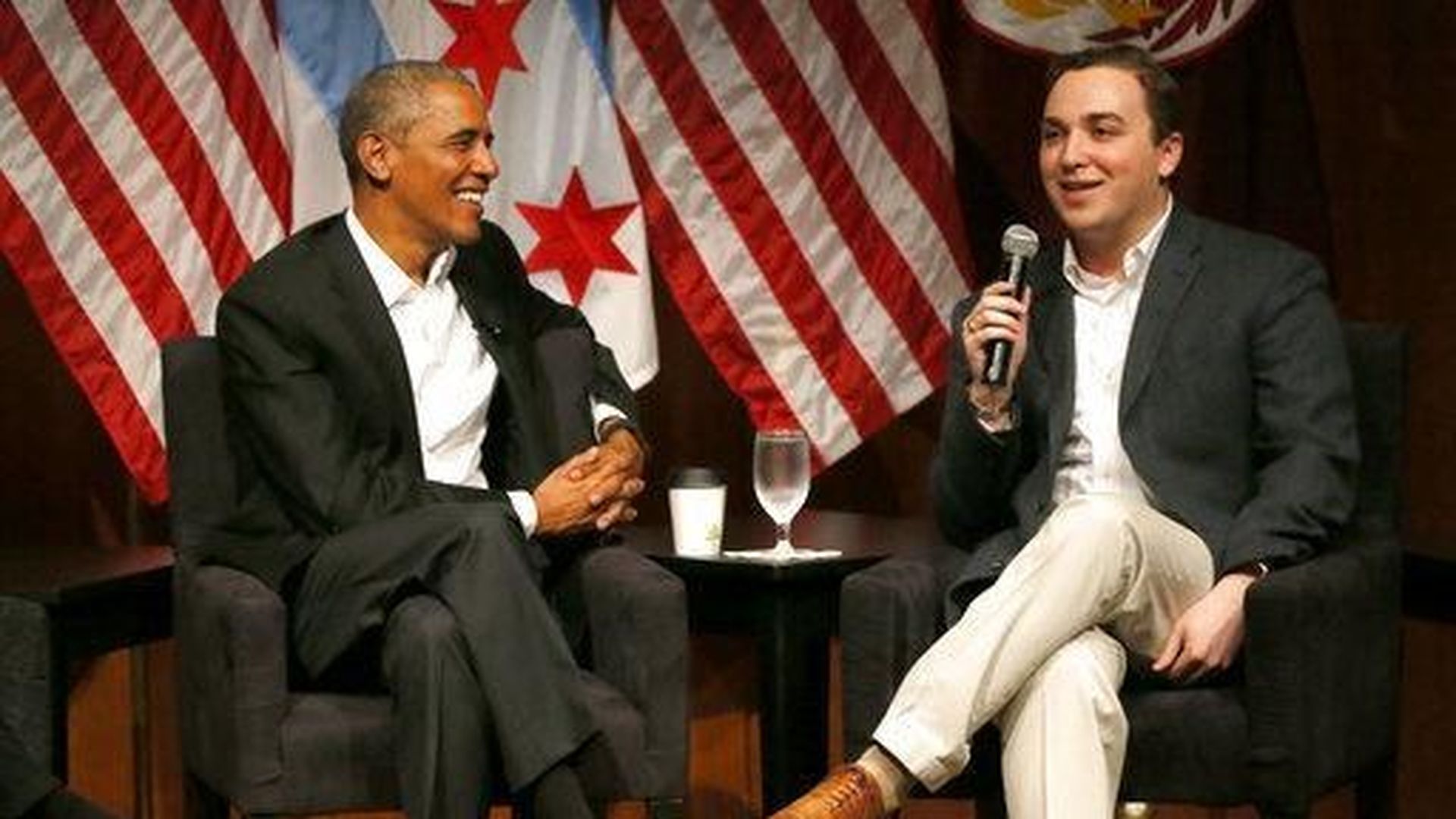 New York Times Quote of the Day ... BARACK OBAMA, at the University of Chicago in his first public event since leaving the White House: "So, what's been going on while I've been gone?"
Chicago Tribune front page, "Obama embarks on post-presidency," by Rick Pearson: "[T]here were no direct references to Trump ... Obama lamented that in today's culture, institutions where Americans often found common ground to work together on issues — such as churches, unions and rotary clubs — have declined in membership."
"'People don't have some of the same habits of being together on a common project that they used to. We've become a more individualistic society,' he said. And with individuals searching the internet for facts that back up their views, it has 'people having entirely separate conversations' and 'you really don't have to confront people who have a different experience.'"
9. O'Reilly: "The truth will come out"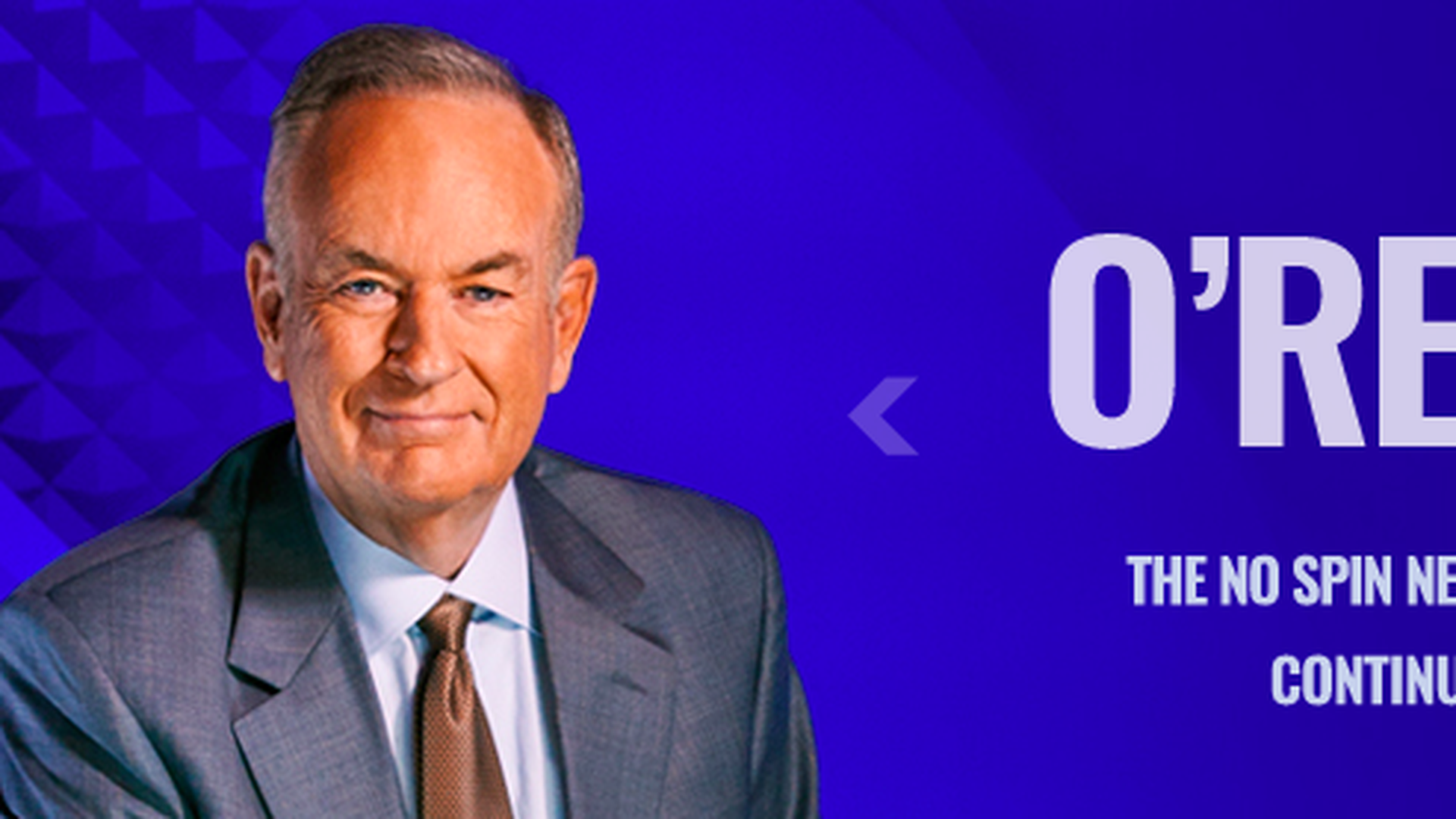 "O'Reilly returns with a smaller soapbox," by L.A. Times' Meg James and David Pierson — A somewhat subdued Bill O'Reilly last night, to listeners who tuned in to his 19-minute "No Spin News" podcast:
"I am sad that I'm not on television any more ... I was very surprised how it all turned out. I can't say a lot because there's much stuff going on right now. ... I'm very confident the truth will come out ... I don't know if you're going to be surprised — but I think you're going to be shaken as I am."
Tucker Carlson, beginning his 8 p.m. Fox News show replacing O'Reilly, "Tucker Carlson Tonight": "I watched Bill O'Reilly for years ... What O'Reilly did was not easy. He set a high bar and I'm going to do my best to meet it."
CNN's Brian Stelter points out that last night was "the first weeknight in 21 years without a Bill O'Reilly show ... the beginning of a new cable news age."
10. 1 fun thing: "This isn't science fiction"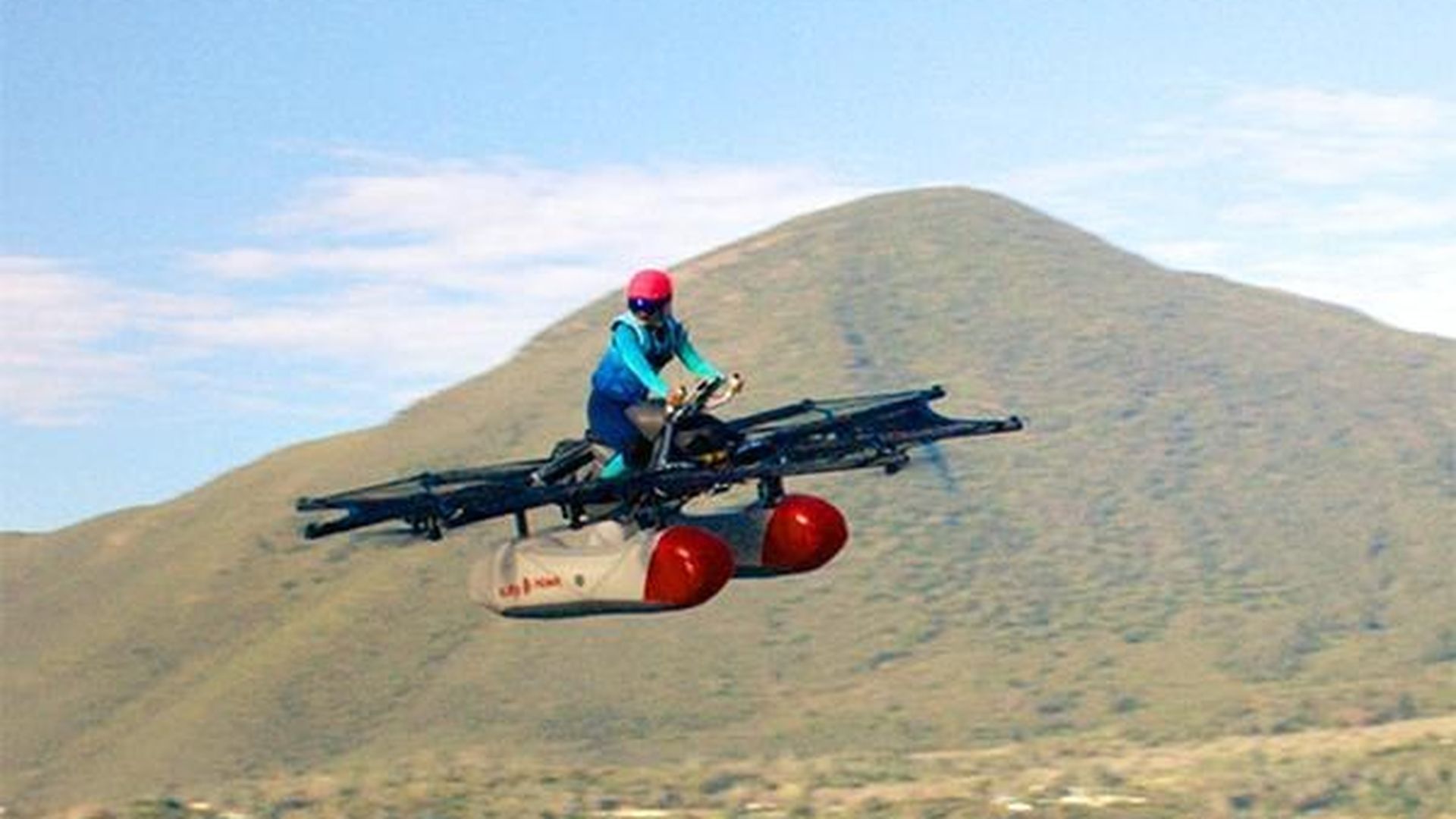 Shot ... N.Y. Times Business front, "Defying Roadblocks, Silicon Valley Tests a Flying Car," by John Markoff in Clearlake, Calif.: "More than a dozen start-ups backed by deep-pocketed industry figures like Larry Page, a Google founder ... are taking on the dream of the flying car. ... Kitty Hawk, the company backed by Mr. Page, is trying to be one of the first out of the gate and plans to start selling its vehicle [photo] by the end of the year."
Chaser ... "Kitty Hawk's Flyer isn't the flying car you were promised," by Engadget's Jon Fingas: "Kitty Hawk's first publicly demonstrated vehicle, the Flyer, isn't so much the flying car of sci-fi fame as a recreational vehicle. The one-seat, propeller-driven vehicle is meant for a short flight across lake when you're at the cottage, not commuting to work."
The company hasn't given a price, but you can pay $100 now to get a $2,000 discount off the retail price later. What a country!