Good Friday morning. Situational awareness ... The Financial Times reports from London: "A fire in an Underground carriage near the southwest London station of Parsons Green is being treated as a terrorist incident, Prime Minister Theresa May said."
https://www.axios.com/newsletters/axios-am-68d335eb-05fe-418c-b1b0-63e2c6f0957b.html?chunk=0#story0
1 big thing: Trump's new world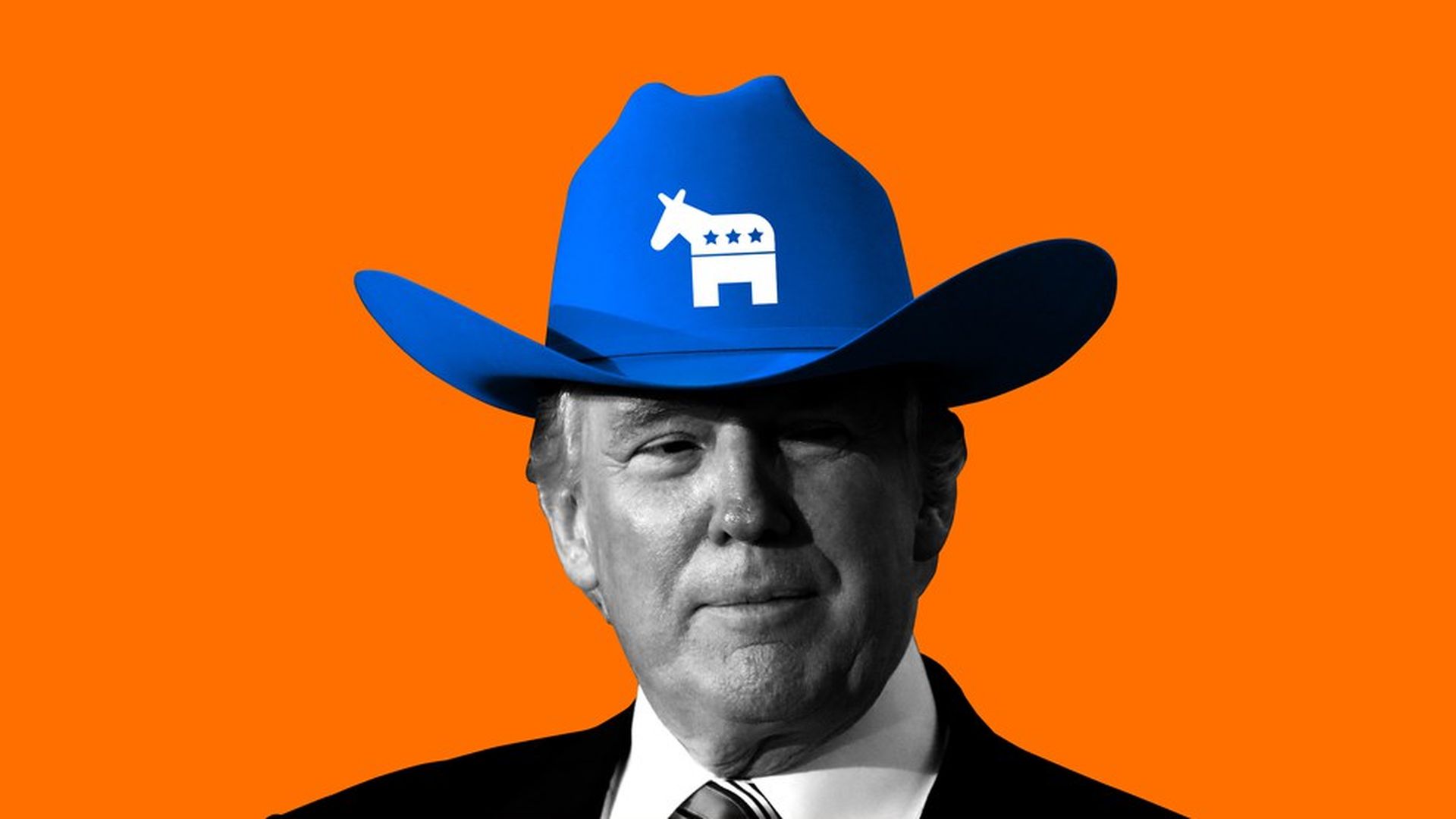 What Trump is thinking about his latest flirtation with "Chuck and Nancy," based on conversations Axios' Jonathan Swan and I have had with top officials at both ends of Pennsylvania Avenue:
Trump feels liberated, acting like the boss after spending months seething under what he considers the literal and psychic claustrophobia of the West Wing.
Trump is loyal to nobody but himself — and certainly no political party, given how frequently he changes party affiliation.
He wants deals at any cost and, unburdened by ideological beliefs, will switch sides overnight.
He's so frustrated by Republican leadership that he's been driven into the arms of the supposed enemy — Democratic leaders.
This may be the biggest factor of all: For the first time in his presidency, he's enjoying positive media coverage and coherent reinforcement from his top aides.
Jonathan's thought bubble: The dramatically different information Trump receives daily under Chief of Staff John Kelly is an under-looked factor in Trump's decision to double down on his partnership with the Democratic leaders.
Staff who oppose the moderate immigration turn no longer have unfettered access to Trump.
Nor do allies on the outside who, in the first six months of the administration, used to send text messages to Trump's bodyguard-turned-aide Keith Schiller — and often received a snappy callback from the president.
Kelly now has real control over the most important input: the flow of human and paper advice into the Oval Office. For a man as obsessed about his self image as Trump, a new flow of inputs can make the world of difference.
Be smart: Trump was praised for the deal on "Fox & Friends," and by Sean Hannity and Rush Limbaugh. Remember that 98% of Republicans who voted for Trump in both the primary and the general are still with him. So he has a long leash.
https://www.axios.com/newsletters/axios-am-68d335eb-05fe-418c-b1b0-63e2c6f0957b.html?chunk=1#story1
2. Inside the room: "Idiot"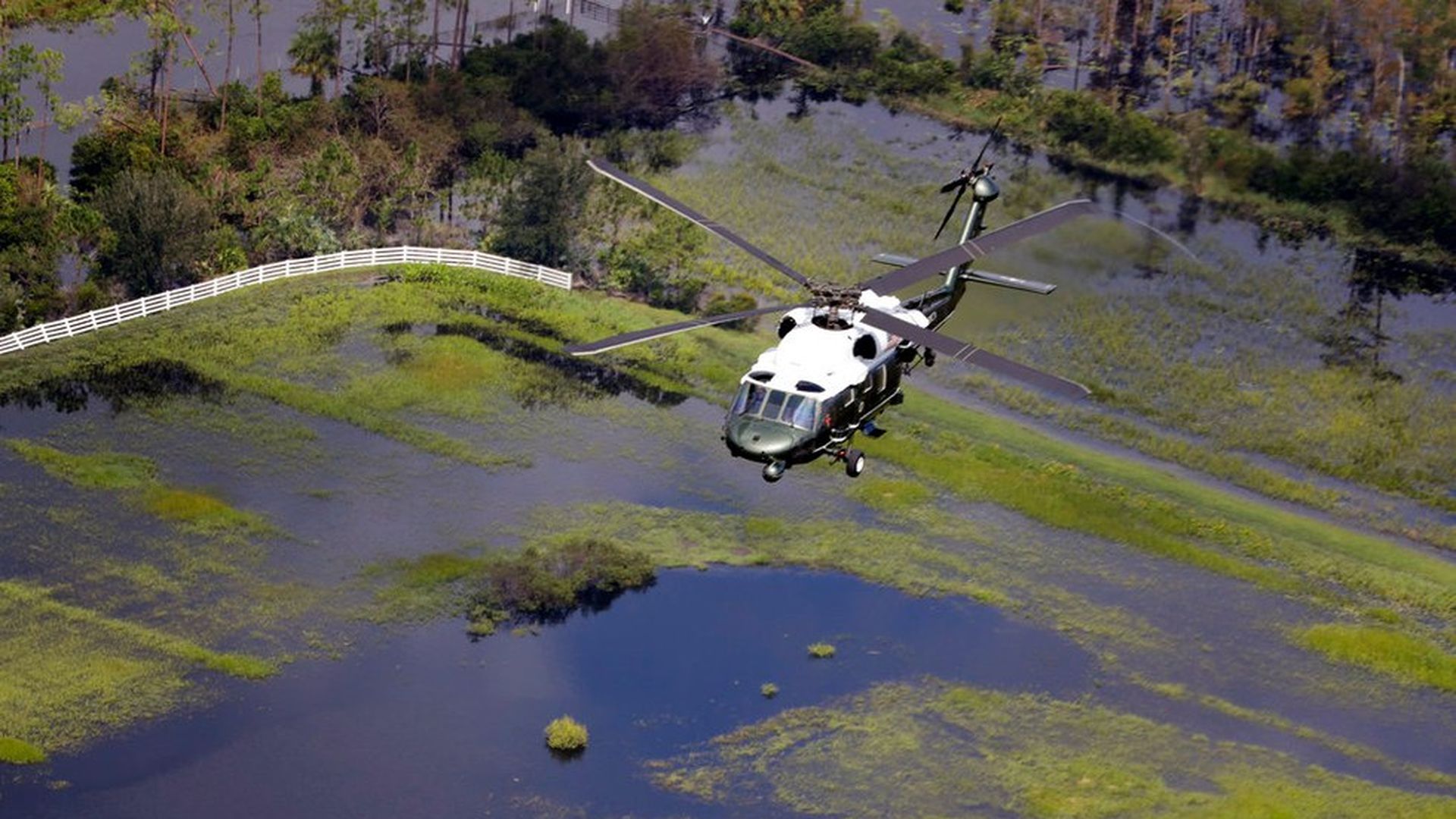 From a N.Y. Times front-pager by Michael Schmidt and Maggie Haberman, "Sessions, Shamed by President Over Inquiry, Was Set to Resign":
"Shortly after learning in May that a special counsel had been appointed to investigate links between his campaign associates and Russia, President Trump berated Attorney General Jeff Sessions in an Oval Office meeting and said he should resign."
"The president attributed the appointment of the special counsel, Robert S. Mueller III, to Mr. Sessions's decision to recuse himself from the Justice Department's Russia investigation ... Accusing Mr. Sessions of "disloyalty," Mr. Trump unleashed a string of insults."
"Trump told Mr. Sessions that choosing him to be attorney general was one of the worst decisions he had made, called him an 'idiot.'"
Be smart: Remember that after Trump lashed out this summer at Chief of Staff John Kelly, the retired Marine four-star general told other White House aides "that he had never been spoken to like that during 35 years of serving his country" and that "he would not abide such treatment" in the future.
Trump's volatile temper is one reason many aides are reluctant to correct him or give him tough advice — something we all need.
https://www.axios.com/newsletters/axios-am-68d335eb-05fe-418c-b1b0-63e2c6f0957b.html?chunk=2#story2
3. The only story that matters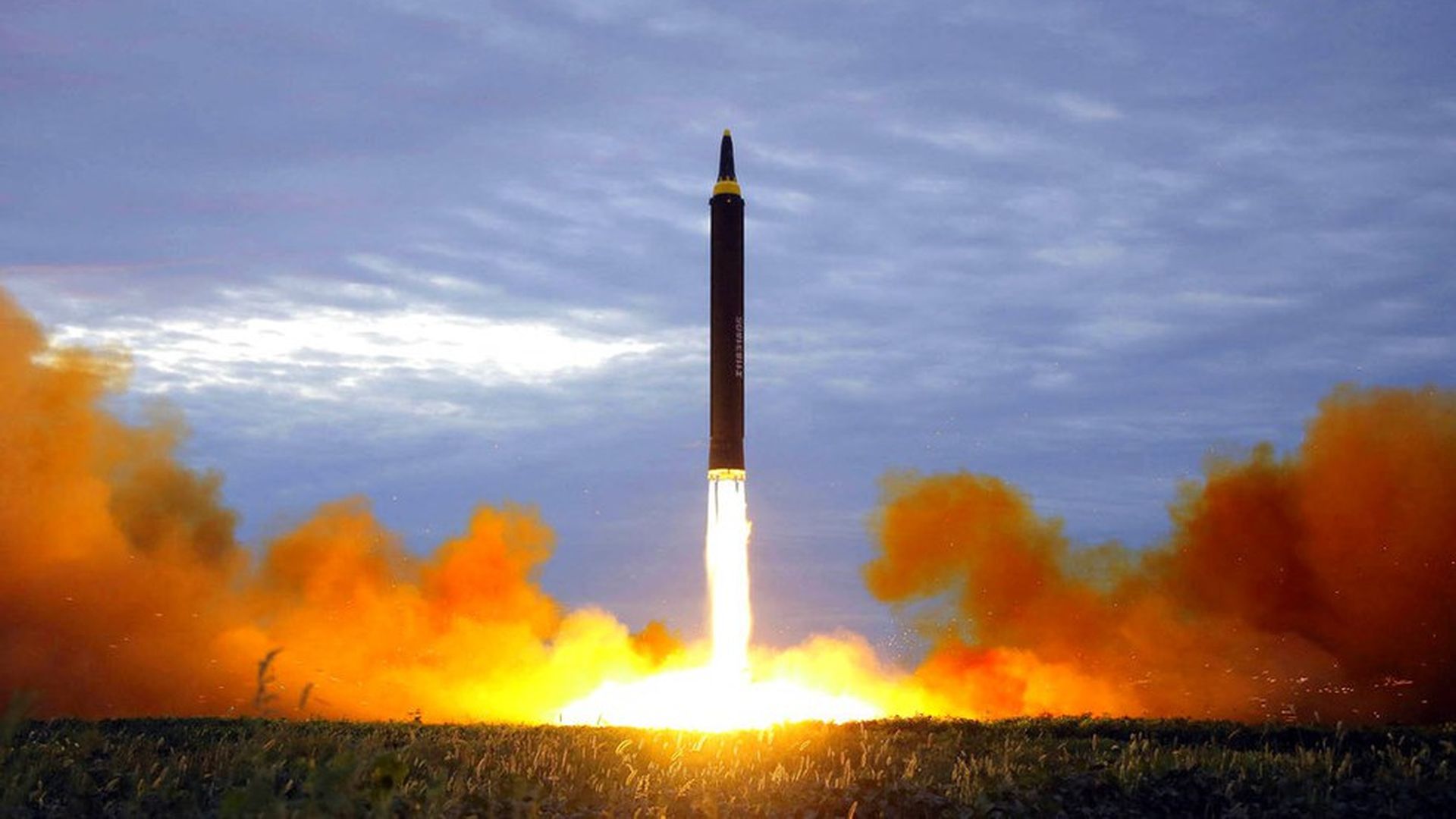 "North Korea ... fired a ballistic missile across Japan [this morning, local time], creating new tension in the region after its nuclear bomb test less than two weeks ago," the BBC writes.
"It flew higher and further than one fired over Japan late last month."
"South Korea responded within minutes by firing two ballistic missiles into the sea in a simulated strike on the North."
Why it matters: "[T]he US Pacific territory of Guam, which North Korea says it has plans to fire missiles towards, is 3,400km [2,100 miles] from Pyongyang, putting it within range of the latest missile."
Be smart, from Axios' Shannon Vavra: This is the first missile launch since the U.N. imposed its toughest sanctions yet on North Korea. This is not North Korea coming to the negotiating table.
Looking ahead ... "Trump plans to make concerted moves against Iran and North Korea, a centerpiece of his speech to the General Assembly on Tuesday, administration officials say," David Sanger writes on the N.Y. Times front page. "But it is unclear how specific he will get."
"It is possible, White House officials say, that Mr. Trump will stop short of blowing up the [Iran] accord but still insist on declaring to Congress next month that Iran is violating its terms."
https://www.axios.com/newsletters/axios-am-68d335eb-05fe-418c-b1b0-63e2c6f0957b.html?chunk=3#story3
Bonus: You've been asking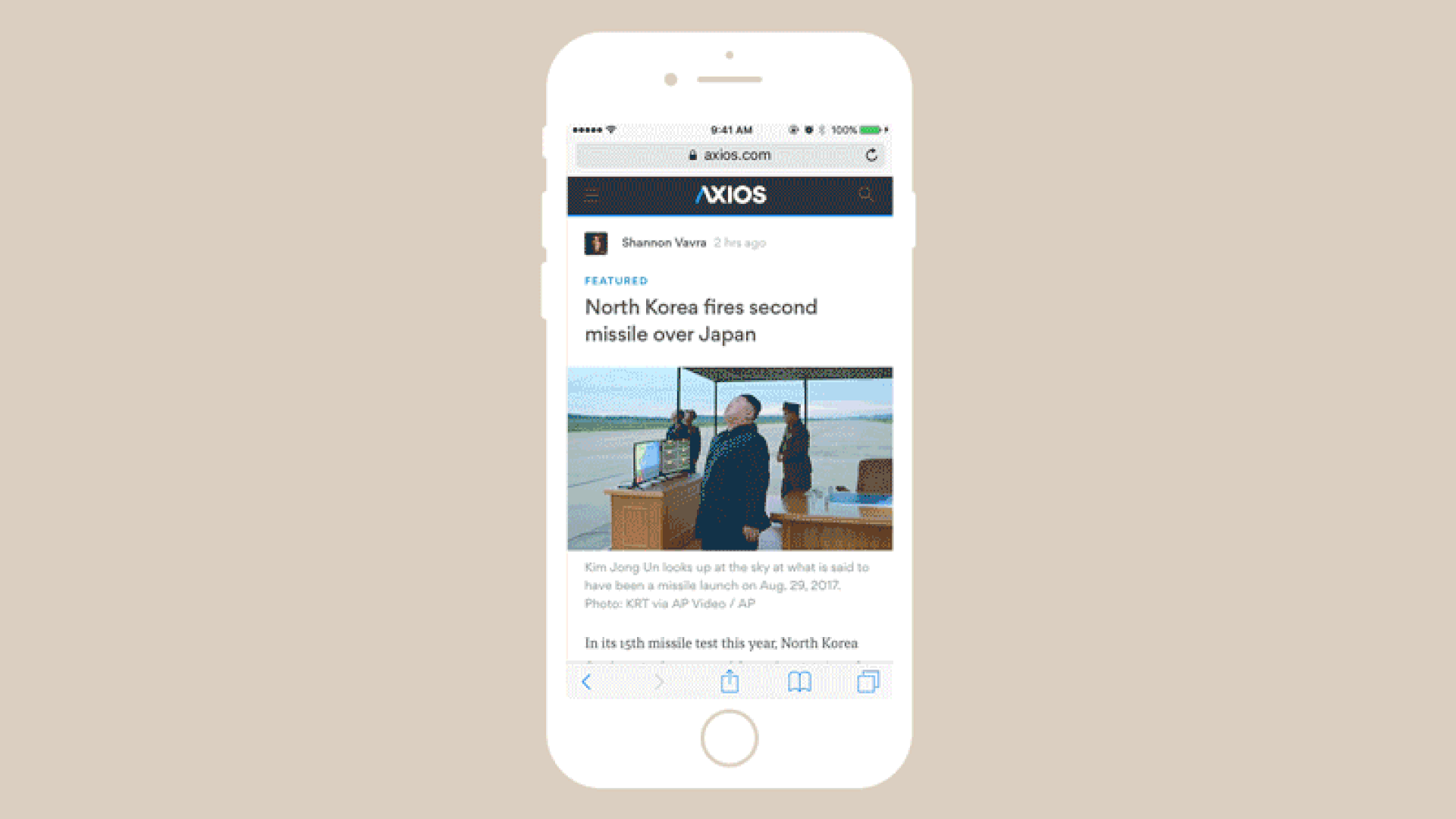 An Axios app is coming! Until then, want one-tap access from your phone? Here's how to add Axios to your home screen:
Android: When you're at Axios.com in the Google Chrome browser, click the menu bar on the top right and hit "Add to Home Screen."iPhone: When you're at Axios.com in the Safari browser, click the "share" button at the bottom center of the screen, then hit "Add to Home Screen."Thank you! If you have any trouble, email me (mike@axios.com, or just reply to this email) and we'll make it happen.
https://www.axios.com/newsletters/axios-am-68d335eb-05fe-418c-b1b0-63e2c6f0957b.html?chunk=4#story4
5. Hillary v. Facebook
Stormy week for Facebook, scolded last night by Hillary Clinton during an appearance on Rachel Maddow for Russian-propaganda ads during the election. YouTube.
Clinton said Facebook has only just begun to admit the extent of Russia using the platform for fake news targeting her and others, and that more transparency should be demanded of it and other tech giants.
Maddow said in her wrap-up that she was surprised by the toughness of the comments, and that Facebook should provide the transparency Clinton called for: "Facebook should ... answer to what she said."
Maddow on Hillary: "Very ... assertive and well-informed on the Russia stuff. ... This is not a retired politician. ... This is definitely somebody who is still very, very much in the arena."
https://www.axios.com/newsletters/axios-am-68d335eb-05fe-418c-b1b0-63e2c6f0957b.html?chunk=5#story5
6. Where "Dreamers" were born, and live now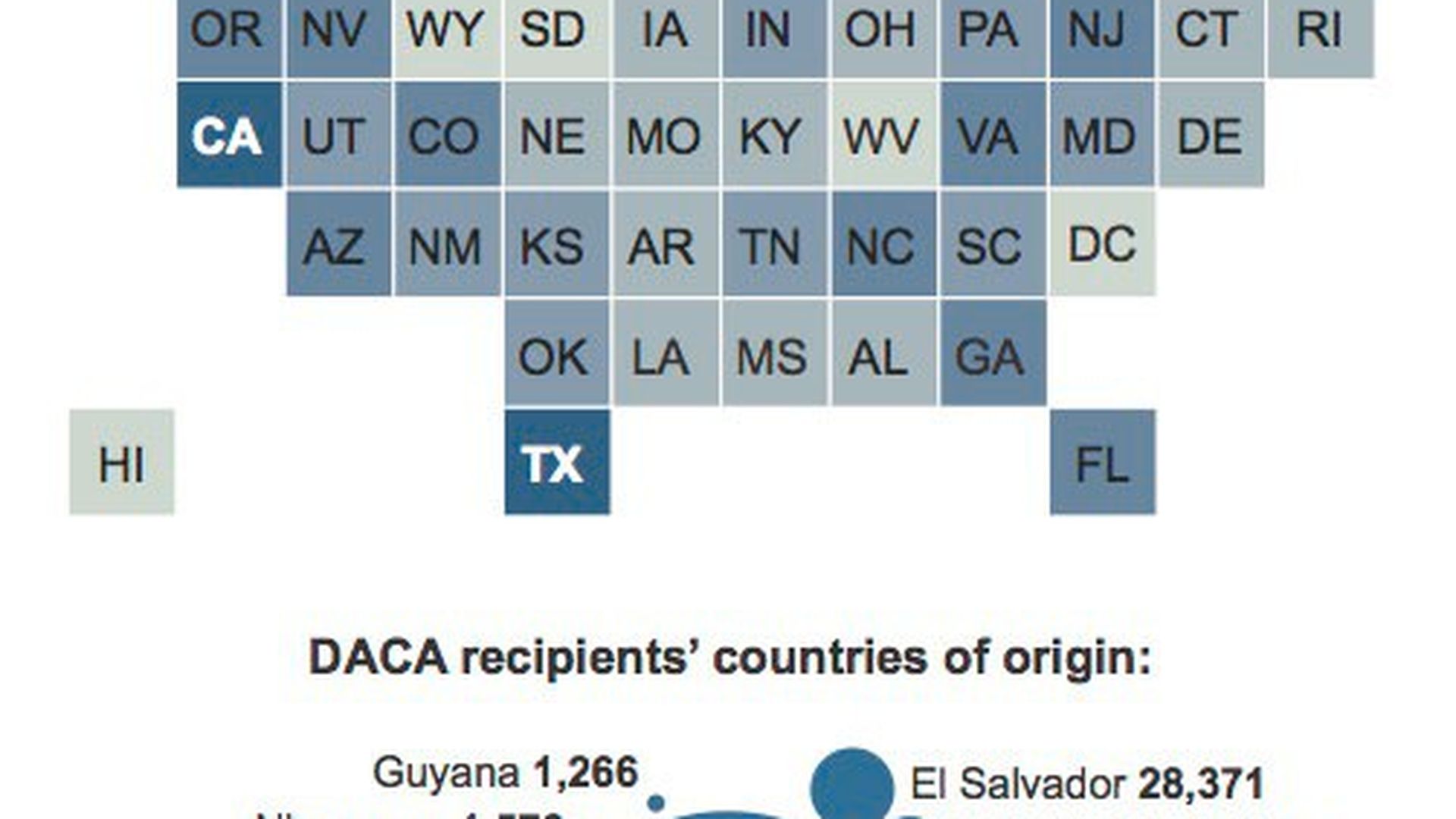 https://www.axios.com/newsletters/axios-am-68d335eb-05fe-418c-b1b0-63e2c6f0957b.html?chunk=6#story6
7. From the right: Breitbart's homepage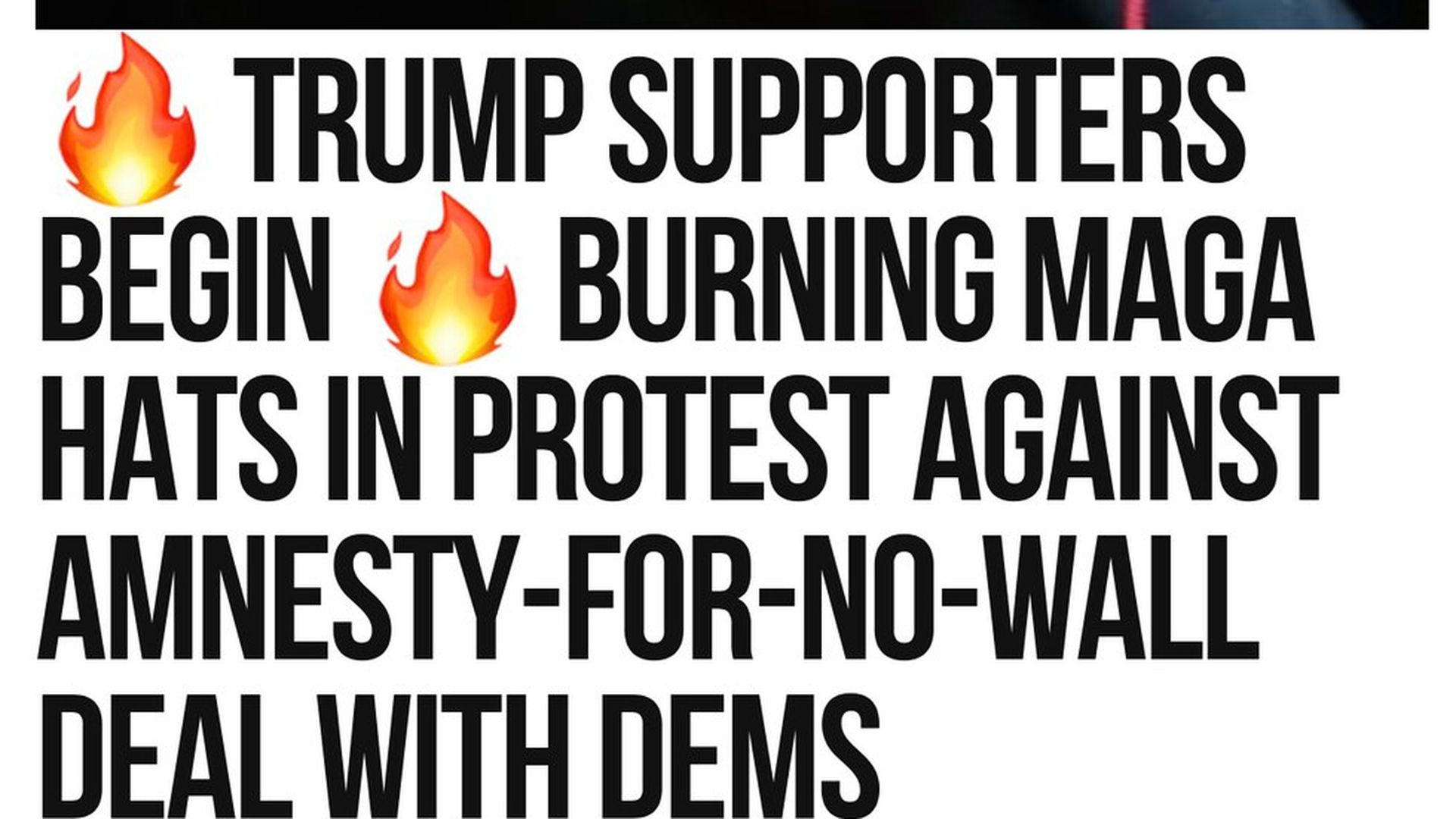 https://www.axios.com/newsletters/axios-am-68d335eb-05fe-418c-b1b0-63e2c6f0957b.html?chunk=7#story7
8. Data du jour: Women gaining ground on pay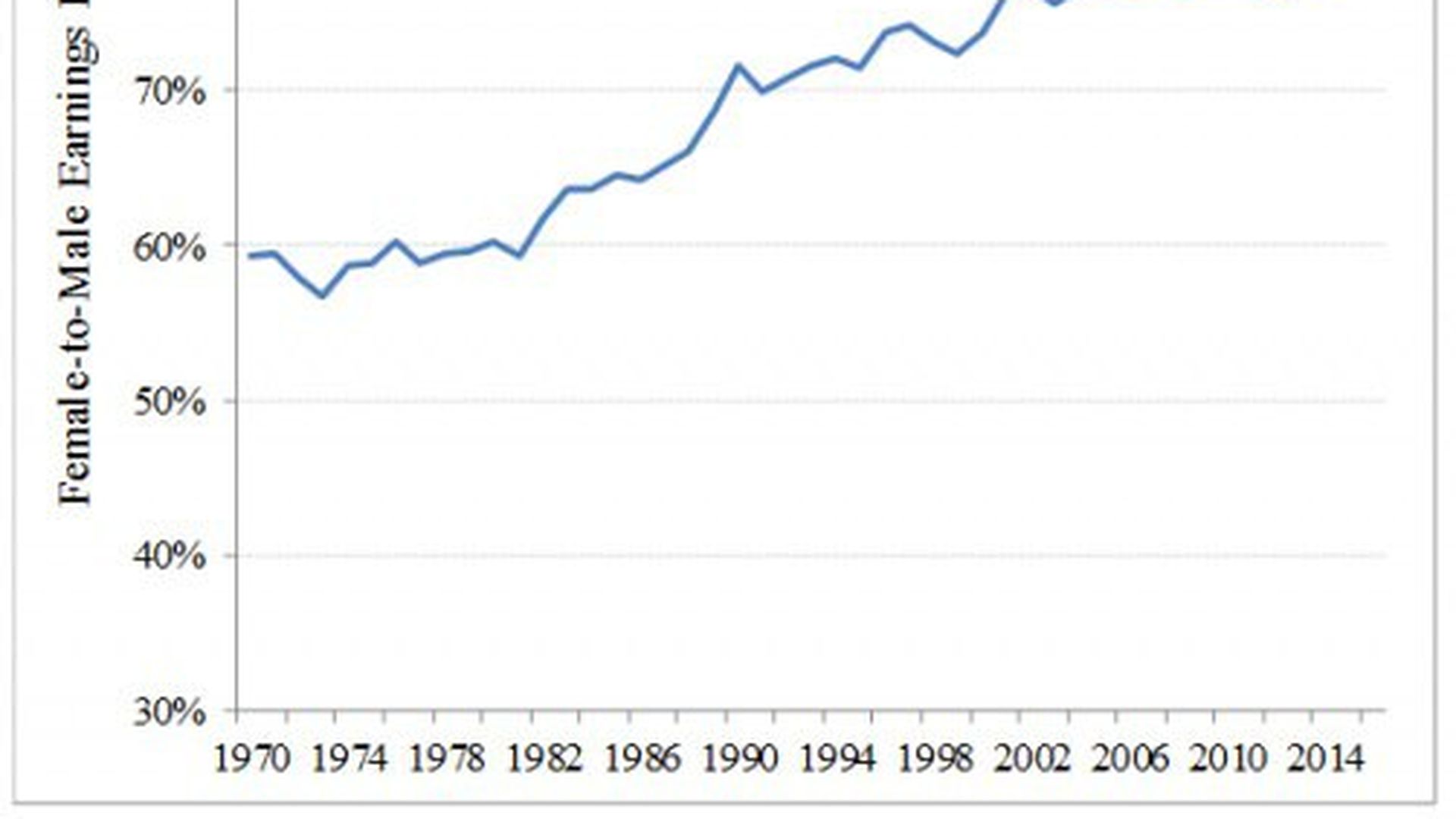 Steve Rattner, in one of his famous charts for "Morning Joe," uses new Census Bureau data to show women closing the pay gap with men last year by the largest amount since 2007.
"The female to male earnings ratio reached 80.5%, the highest ever. However, the gap was closed both by women earning more and men earning less. In dollar terms, the typical man earned $51,640 last year; the average woman received $41,554."
P.S. N.Y. Times Quote of the Day ... James Freeman, the founder of Blue Bottle Coffee, about the prospect of going public in a stock offering (Instead, the company was acquired by Nestlé.): "Everything that I've seen and read, it seems like a way of living in hell without dying."
https://www.axios.com/newsletters/axios-am-68d335eb-05fe-418c-b1b0-63e2c6f0957b.html?chunk=8#story8
9. "Silent and implacable cellular mutiny"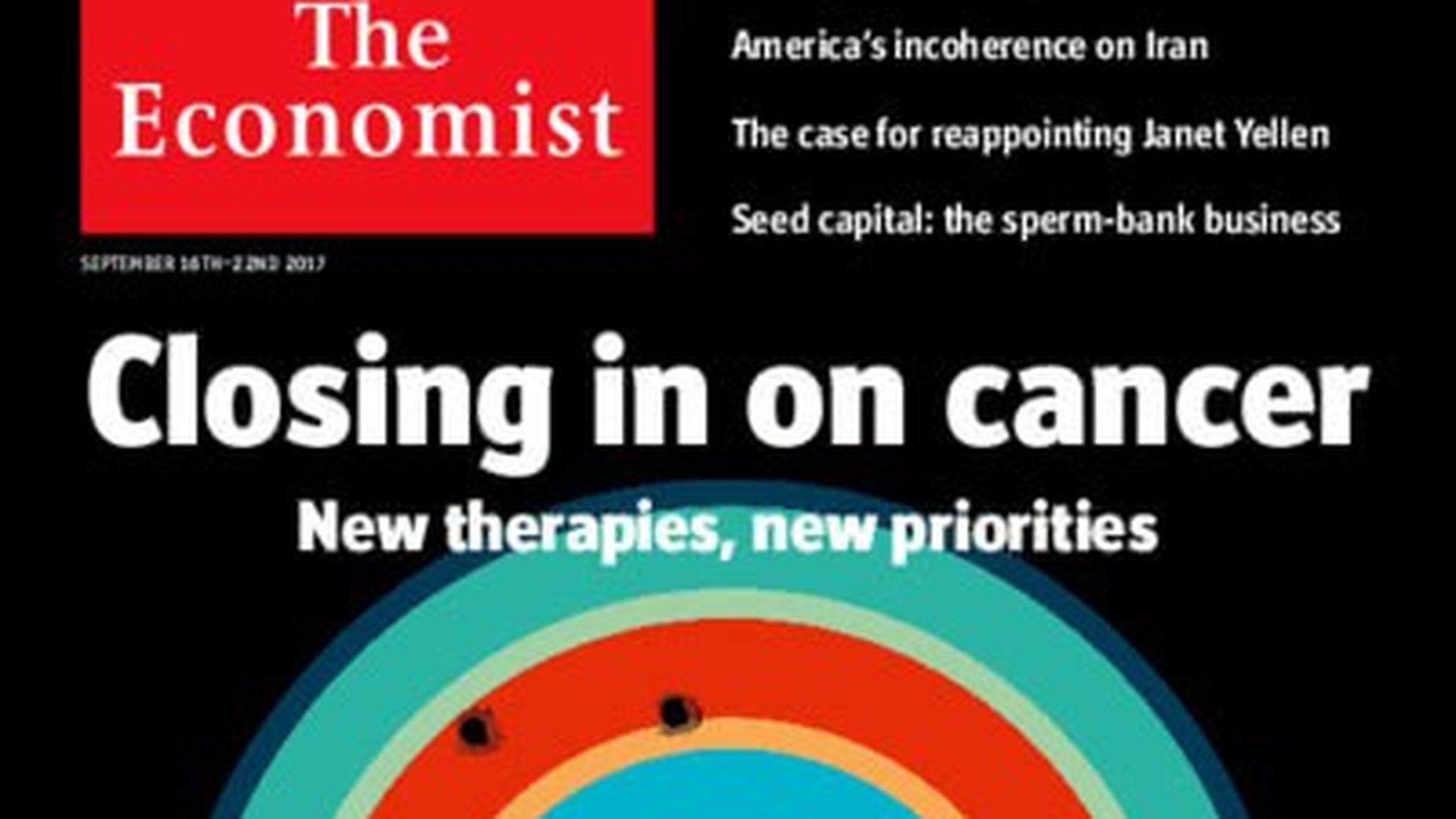 The Economist's cover story reports that although cancer has become more survivable, the fear remains; "Only Alzheimer's exerts a similar grip on the imagination":
From a purely technical perspective, it is reasonable to expect that science will one day turn most cancers into either chronic diseases or curable ones. But cancer is not fought only in the lab. It is also fought in doctors' surgeries, in schools, in public-health systems and in government departments. The dispatches from these battlefields are much less encouraging. ...
The greatest excitement is reserved for immunotherapy, a new approach that has emerged in the past few years. The human immune system is equipped with a set of brakes that cancer cells are able to activate; the first immunotherapy treatment in effect disables the brakes, enabling white blood cells to attack the tumours. It is early days, but in a small subset of patients this mechanism has produced long-term remissions that are tantamount to cures.
https://www.axios.com/newsletters/axios-am-68d335eb-05fe-418c-b1b0-63e2c6f0957b.html?chunk=9#story9
10. 1 fun thing: "Real World," D.C.
"Vice Is Casting for a D.C.-Based Political Reality Show," by Hollywood Reporter's Jeremy Barr:
The casting call: "VICE Studios is casting for an experimental unscripted series that will bring together 18-45 year-olds from all walks of life and political extremes to live in close quarters in Washington, D.C."
"If you are passionate about your political beliefs and will go to any length (including appearing on 'reality TV') to get your voice heard, we want to hear from you. Whether you have dreams of becoming a politician, ... or if you quite simply want to change the world and are bold enough to put your beliefs up against your political opposite in the most public setting imaginable, then we want to hear from you."
The concept may never even become a pilot. But, if shot, the show will be filmed in D.C. next spring.