Axios AM
August 31, 2018
☕️ Happy Friday, and welcome to Labor Day weekend. Thanks for an epic summer.
🏈 Week 1: College football kicks off this weekend.
1 big thing: Mueller's secret files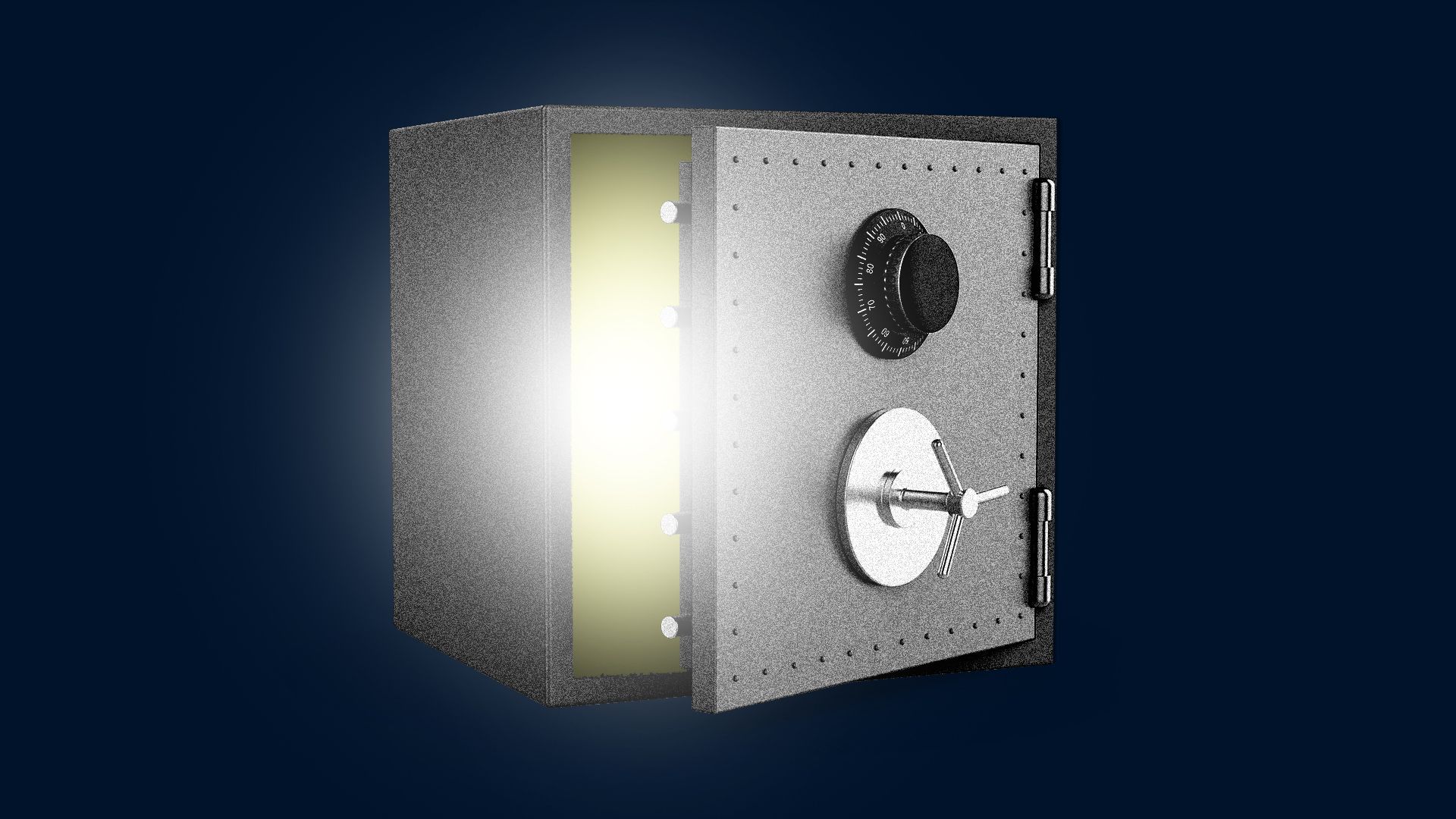 With speculation hot among the president's legal team that today could be a day for action by Bob Mueller (last working day before Labor Day), remember all the evidence the special counsel has — or could have — that we haven't seen:
President Trump's tax returns.
Trump bank records, which are more valuable than tax returns.
Internal Trump Organization records.
More recordings from Michael Cohen.
Cellphone records (metadata showing calls placed/received and duration) related to the Trump Tower meeting.
White House and campaign emails and text messages. (Trump's legal team said in January that the White House had produced more than 20,000 pages of materials, and the campaign had provided more than 1.4 million pages.)
Contemporaneous notes of White House staffers from meetings with Trump.
A full reconstruction by former national security adviser Michael Flynn, who made a plea deal, of his conversations about Russia and subsequent lies.
Scores of hours of testimony of Trump insiders (including at least 20 White House personnel) about his private dealings, much of which is unknown to POTUS and the public.
National Enquirer files revealed by today's N.Y. Times: Trump and Cohen "devised a plan to buy up all the dirt on Mr. Trump that the National Enquirer and its parent company had collected on him, dating back to the 1980s."
As MSNBC analyst Matt Miller summarized: "Basically, everything!"
Why it matters, from Bob Bauer, former White House counsel to President Obama, and now an NYU Law professor:
"Investigators have the skills and resources to turn up evidence, including witness testimony, that goes beyond what anyone on the outside can imagine in the daily speculation about the Mueller probe."
2. John Dean redux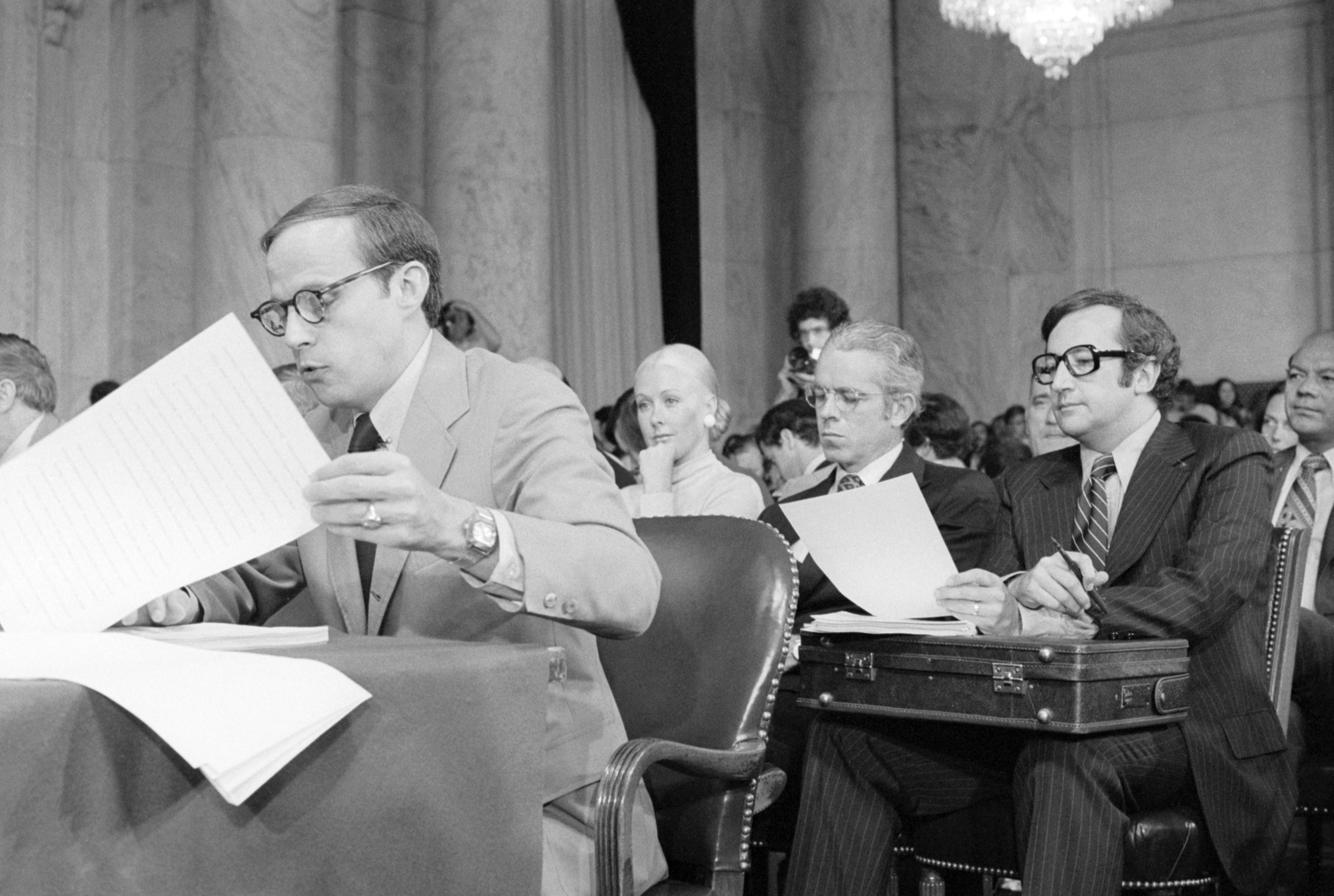 The Senate Judiciary Committee added John Dean, 79, fired as White House counsel to President Richard Nixon, to the witness list for next week's Supreme Court confirmation hearings for Brett Kavanaugh, AP's Kevin Freking reports:
Dean has been a harsh critic of President Trump and is listed as a Democratic witness.
Sen. Dianne Feinstein (D-Calif.) said Dean "will speak about the abuse of executive power."
"Democrats trying to defeat Kavanaugh's nomination have asserted that Trump chose him for the court because he would protect the White House from special counsel Robert Mueller's Russia investigation."
"Dean ultimately cooperated with prosecutors and helped bring down Richard Nixon's presidency, though he served a prison term for obstruction of justice."
Original caption for the pic above:
"With his wife [Maureen (Mo)] sitting behind him, John W. Dean III, the fired White House Counsel, begins his testimony before the Senate Watergate Committee 6/25 [1973]. Dean told the Committee 'It is my honest belief that while the President was involved, he did not realize or appreciate at any time the implications of his involvement and I think that when the facts come out, I hope the President is forgiven.'"
3. Inside Big Tech's D.C. survival strategies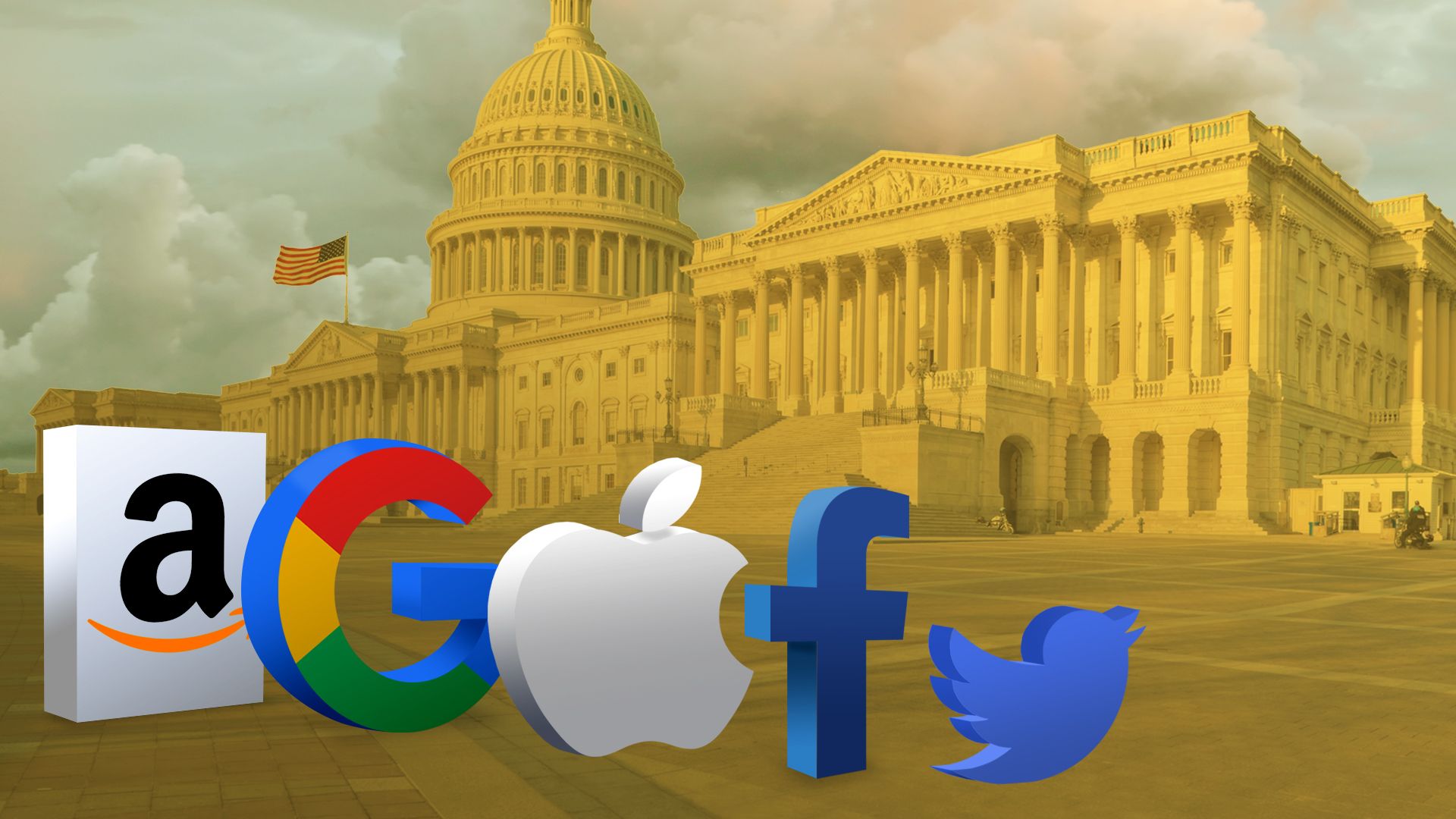 As top Facebook and Twitter execs head to Capitol Hill to testify next week, the tech companies are caught in a partisan vise — between privacy-oriented critics on the left who fear further election interference, and newer charges from the right of anti-conservative bias and censorship.
Axios' tech team — including David McCabe, Ina Fried, Sara Fischer and tech editor Scott Rosenberg — has the skinny on the giants' D.C. survival strategies:
Facebook:
The message: We're at the table. We're willing to accept some regulation. We don't have all the answers.
Chief Operating Officer Sheryl Sandberg will testify at the Senate Intelligence Committee's hearing Wednesday on disinformation.
Facebook's strategy in recent months has been to adopt a more open public posture compared to its initial circle-the-wagons response in 2016.
Google:
The message: Our algorithms have no politics.
Google had been less in the spotlight than Facebook or Twitter even though it probably has more data on users and operates YouTube, which has struggled to limit conspiracy theories and other questionable content.
Google has so far resisted sending a C-level executive to next week's congressional hearing.
Twitter:
The message: We're listening to users and working with the authorities. We're being more transparent about political ads. And we're cracking down on fake accounts.
Apple:
The message: We don't sell your info. We don't have a social network. We're pro-privacy.
Amazon:
The message: We don't do elections. We're not a social network. We pay fair wages.
Be smart: The companies are all adopting different versions of a "we're different from all the others" strategy, and that could let aggressive legislators divide and conquer them on the road to regulation.
4. Pic du jour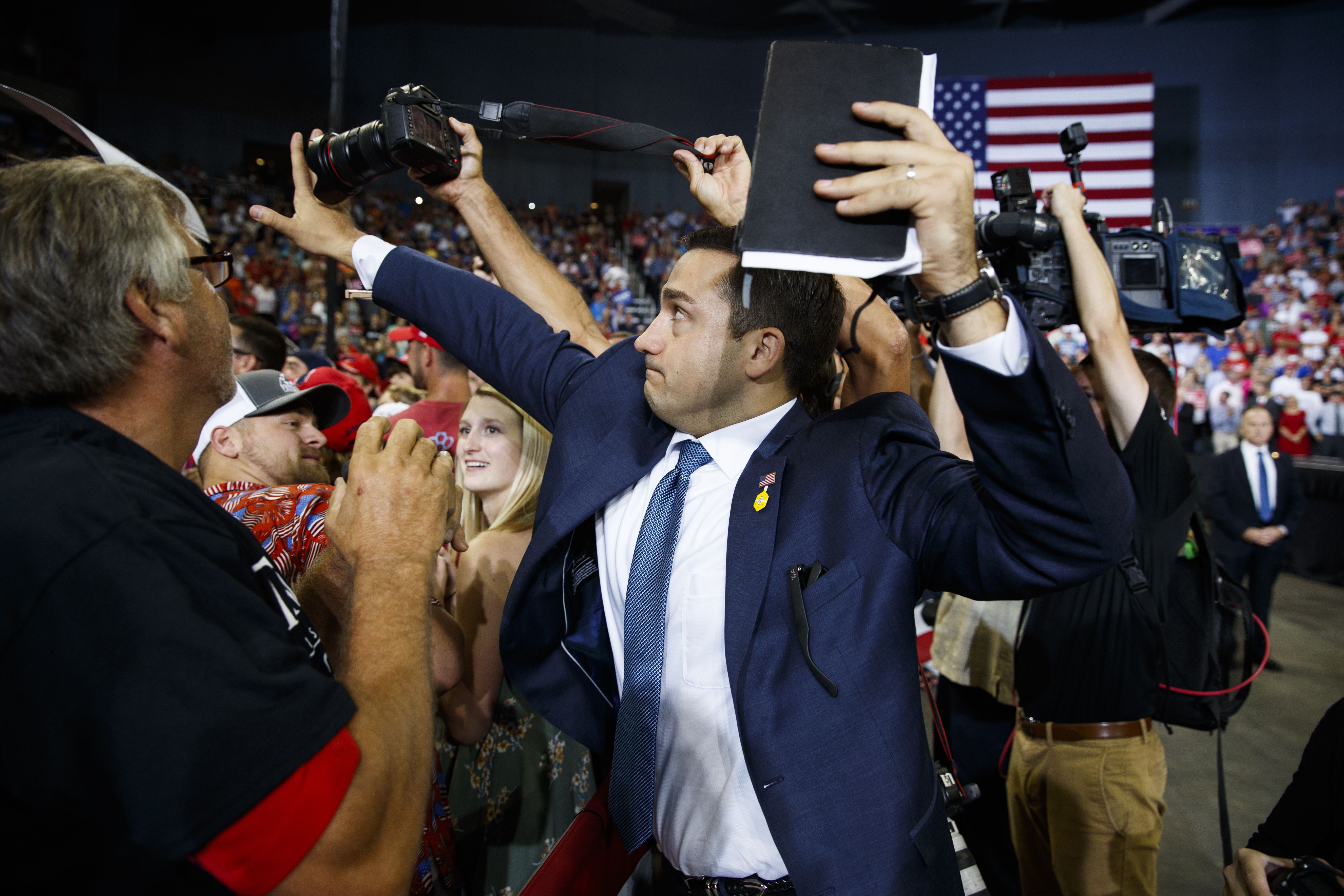 "A volunteer member of the advance team for President Donald Trump blocked a photojournalist's camera as he tried to take a photo of a protester during a campaign rally in Indiana," AP reports:
"A photo taken by Associated Press photographer Evan Vucci ... in Evansville shows the volunteer stretching out his hand over the lens of a news photographer's camera after a protester disrupted Trump's campaign event."
"Trump paced on stage at the Ford Center as the protester was led out."
"His campaign didn't immediately respond to a request for comment."
5. Fragile profits
The rosy earnings season helped propel stocks to record highs, but some market watchers think the good times won't last, Axios' Courtenay Brown and Felix Salmon write:
Look at corporate profits as a share of the economy. That figure is nowhere near its 2012 high point. In fact, the number has not changed that drastically in the last few years.
"I really think the big story 6 to 9 months from now is going to be the colossal decline in earnings growth," said Jim Paulsen, chief investment strategist at The Leuthold Group, a research firm.
Here are a few factors that might derail the corporate boom:
Waning tax cut benefit.
Rising rates.
Tariffs.
6. New geography of innovation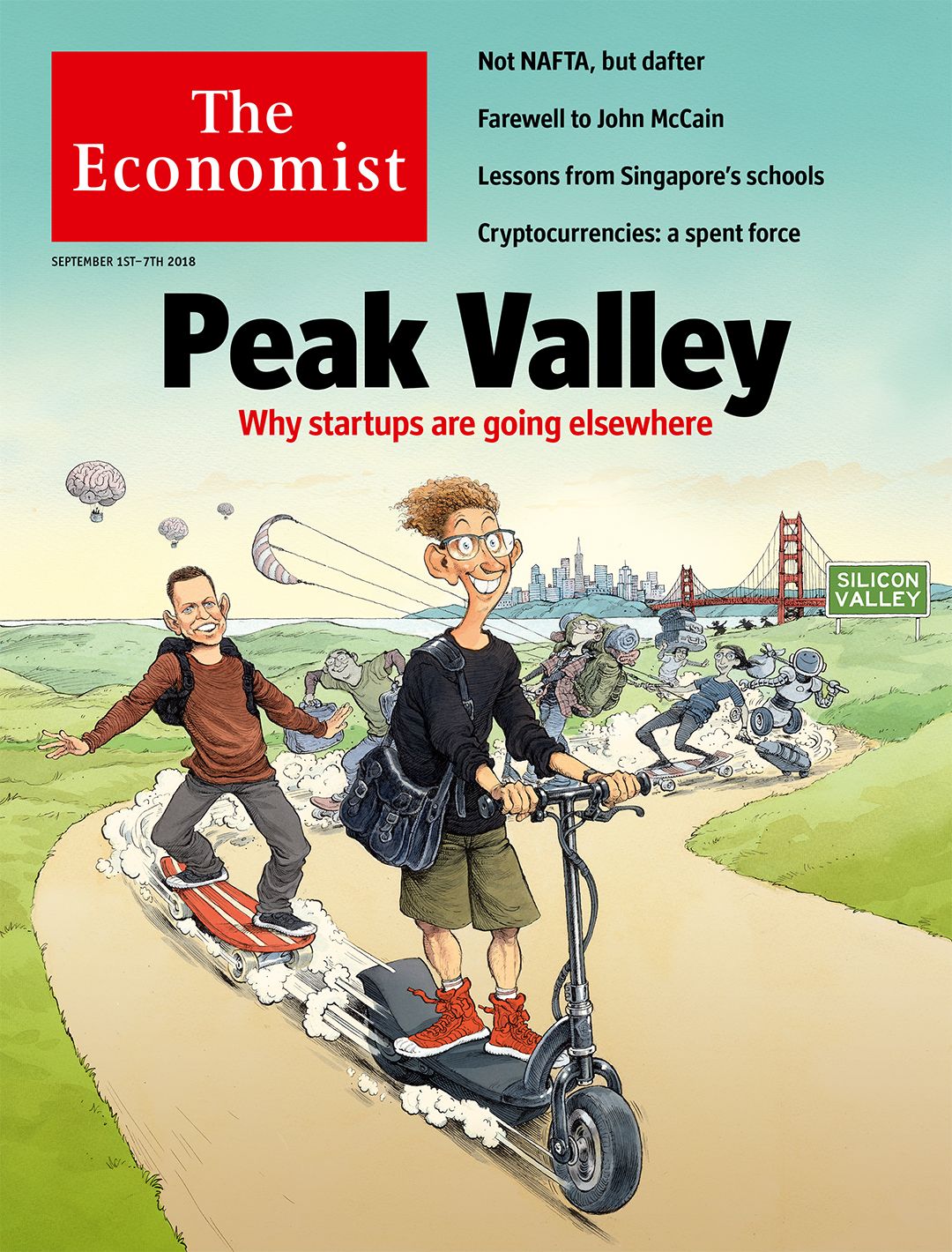 "'Like Florence in the Renaissance.' That is a common description of what it is like to live in Silicon Valley," The Economist writes in its cover editorial:
"This small portion of land running from San Jose to San Francisco is home to three of the world's five most valuable companies."
"The Bay Area has the 19th-largest economy in the world, ranking above Switzerland and Saudi Arabia."
"There is no credible rival for its position as the world's pre-eminent innovation hub."
"But there are signs that the Valley's influence is peaking":
"The cost of living is among the highest in the world. One founder reckons young startups pay at least four times more to operate in the Bay Area than in most other American cities."
"Other cities are rising in relative importance ... The Kauffman Foundation, ... now ranks the Miami-Fort Lauderdale area first for startup activity in America, based on the density of startups and new entrepreneurs."
Peter Thiel "is moving to Los Angeles, which has a vibrant tech scene. Phoenix and Pittsburgh have become hubs for autonomous vehicles; New York for media startups; London for fintech; Shenzhen for hardware."
Why it matters: "None of these places can match the Valley on its own; between them, they point to a world in which innovation is more distributed."
7. Ben-ediction for "game changer" era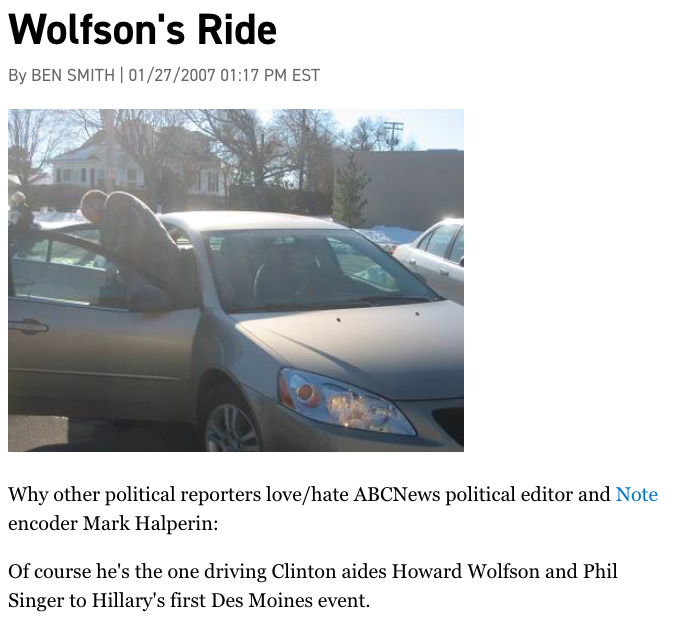 Ben Smith, BuzzFeed News Editor-in-Chief, "I Helped Create Insider Political Journalism. Now It's Time For It To Go Away ... RIP sports metaphors"
"As the institutions of journalism gear up for another presidential campaign, we face an audience that isn't just bored by tactical, amoral, insidery, and mostly male-dominated political reporting: Americans of all political stripes now actually hate it."
"The game changer, the horse race, the Hail Mary — apt, perhaps, for the party politics of the 1990s and 2000s — are painfully inadequate for the movement politics of a new era, with higher stakes, higher passions, and far wider interest."
What's new: "Powerful coverage of movement politics allows your audience to taste the appeal of the Kool-Aid, even if the reporter isn't drinking it."
"Policy differences are deep and real, and reporters' jobs are to cast them into relief, even as politicians try to blur them. The huge battles for power inside each party have massive stakes. And the consequences of Trump's rhetoric and his policy choices loom over everything."
8. Gun sales' "Trump slump"
Since Trump's 2016 victory, gun sales have slowed, "particularly for the top-selling AR-15 semiautomatic rifle," per The Wall Street Journal's Zusha Elinson and Cameron McWhirter (subscription):
"An industry that capitalized on fear of gun control to drive sales during Democratic administrations is finding it is hard to turn out buyers when those concerns dissipate."
9. Must-read for Trump era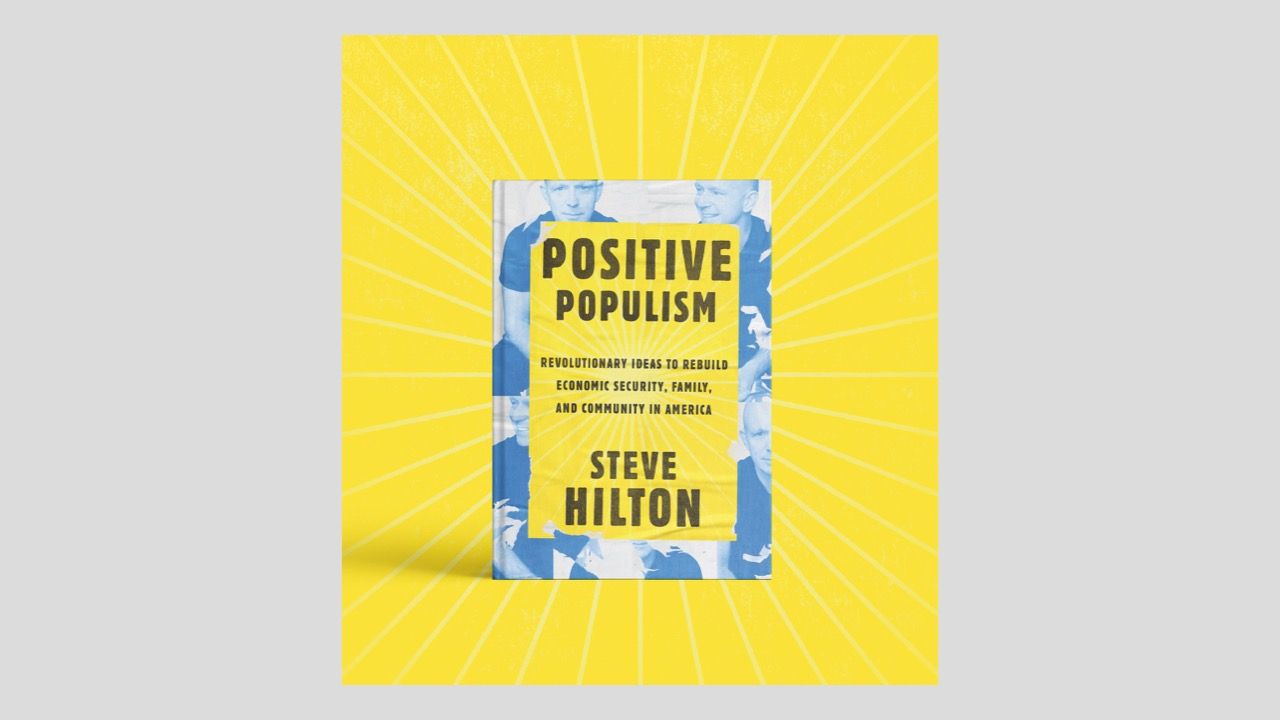 Steve Hilton, host of Fox News' "The Next Revolution" (Sundays @ 9 p.m.), will be out Tuesday with "Positive Populism: Revolutionary Ideas to Rebuild Economic Security, Family, and Community in America" (Crown Forum).
"Until now, populism has been defined by the people who don't believe in it. It has been characterized by elites on the left as 'nativist,' even 'racist'; by elites on the right as 'unconservative' or 'anti-capitalist.'"
"[T]here are good reasons for the rage at today's establishment: insecurity in the present, anxiety about the future, and impatience for change. ... But anger without an agenda leads to self-pity and further frustration."
"That's why the populist revolution needs to be fashioned into a coherent and positive political philosophy, one that understands and respects today's anti-elite sentiment but channels it away from any dark ends toward constructive and lasting transformation of our economy, society and government."
"[T]here is a dark shadow overhanging the populist awakening. ... So let's not appeal to people's worst impulses rather than their best. Let's not unite people in fear and anger. Let's bring them together for greater purpose."
10. 🎞 1 film thing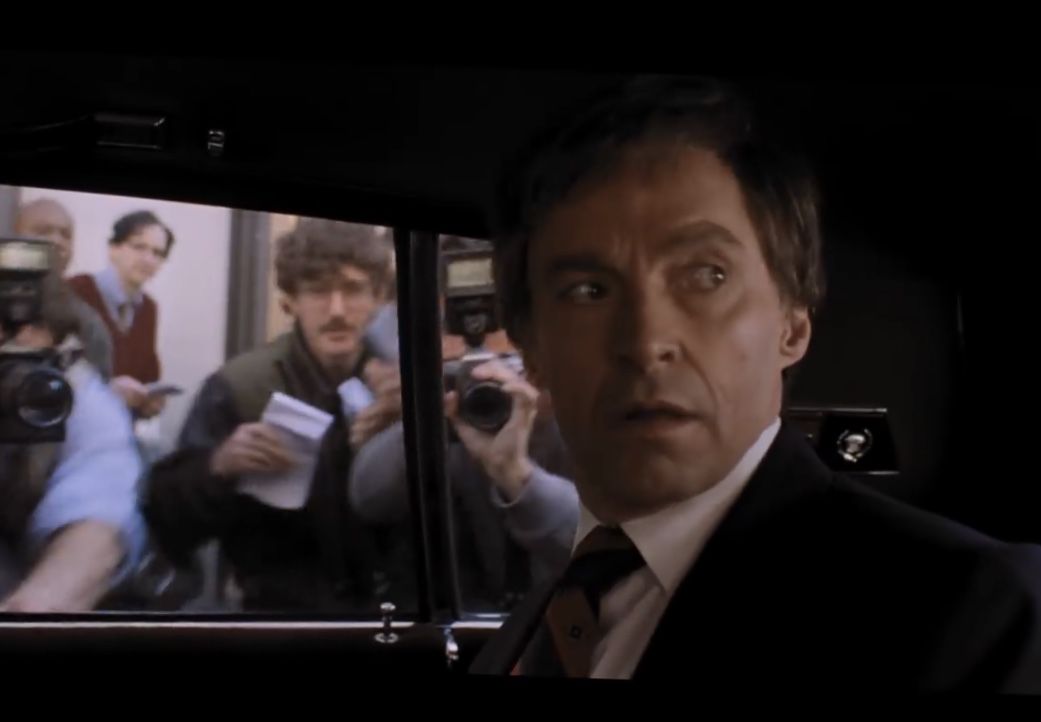 In theaters Nov. 7 ... The trailer is out for "The Front Runner," a movie based on Matt Bai's book about the sex scandal that took down Gary Hart's 1988 presidential campaign. (hat tip: Dan Primack)
Hugh Jackman stars.
Executive producers include Matt Bai and Jay Carson!
Thanks for reading. We'll have updates all day — and all weekend — on Axios.com.