Good Monday morning, and happy Eclipse Day (1-3 p.m. ET), which turns out to be a harmonic convergence with President Trump's first prime-time address to the nation (9 p.m.), on his 214th day in office.
Situational awareness: Vessels from several nations are searching for 10 U.S. missing sailors, as the USS John S. McCain docked in Singapore with "significant damage" to its hull after an early-morning collision with an oil tanker, per AP. It was the second accident for the Navy's 7th fleet in the Pacific in two months. Once again, damage flooded crew berths and machinery.
https://www.axios.com/newsletters/axios-am-653c5743-403b-4efd-8069-61e662951080.html?chunk=0#story0
1 big thing: Bark like Bannon, bite like Mattis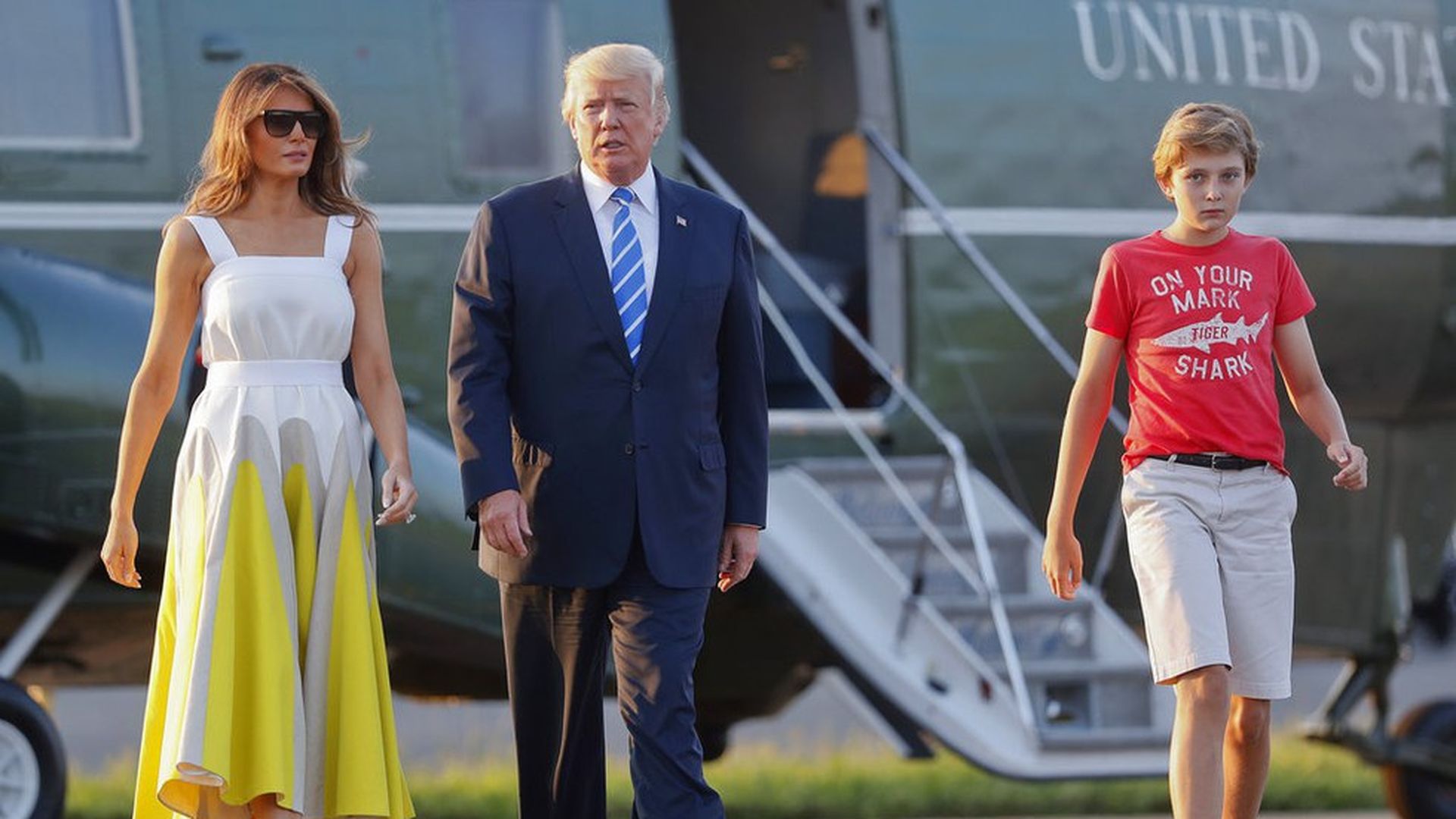 Donald Trump is a Jekyll and Hyde president: He pops off wildly about everything from war to walls, threatening the unthinkable. But then he acts fairly conventionally when it comes to the actual policy.
This phenomenon will be on display at 9 tonight when Trump addresses the nation on Afghanistan for half an hour from Fort Meyer in Arlington, Va., with soldiers in his live audience.
A month ago, Steve Bannon and friends thought they were winning their argument for a drawdown, rather than the increase advocated by SecDef Jim Mattis — with Bannonites contending that Americans in general, and Trump country in particular, didn't want to pour more America lives into an unwinnable fight.
Now, Trump has settled on a plan that's perfectly satisfactory to the War Cabinet that met with him Friday at Camp David. And we're told the intelligentsia will generally like the plan.
The plan will have the U.S. not winning, but not losing.
The N.Y. Times reports in its lead story that Trump's strategy "is likely to open the door to the deployment of several thousand troops."
Jonathan Swan's bottom line: "Trump has been reluctantly open to the generals' opinion, and I'm told he doesn't want to be the president who loses the country to the terrorists."
Let us count the ways we've seen this movie before:
Blowing up NATO.
Getting out of NAFTA.
Building a wall in first 100 days.
Picking a fight with U.S. allies like Mexico.
Mass deportations.
Trade war with China.
Tough talk on North Korea.
Threatening to pull out of Afghanistan.
This tendency by Trump, more than anything, is what drove Bannon nuts — and will drive Breitbart's assault on the "globalists," as Bannonites sneeringly call the officials responsible for the more conventional policy actions.
Trump has lost both the agitators for radical action to match radical words (Bannon, Mooch), and his enablers (Priebus). He will still talk to them, but power always shrinks on the outside.He's left surrounded by the architects of The Conventional.
Be smart: Some of the victories for normality weren't presidential whim, but process victories by inside players who knew how to slow or stall Bannon. This is the hidden hand of the Committee to Save America that we've told you about.
Growing Trump threat: GOP lawmakers know his bark is way worse than his bite, and no longer fear his tweet threats or bluster. They not only don't like him, or respect him, they don't fear him, which is power-sapping. Turns out the bully can't throw a punch!
Go deeper:
Swan has a cheat sheet on the debate, based on deep reporting from top sources.
To get smart fast on the president's decision, our experts recommend "America Needs to Stay in Afghanistan," by Vance Serchuk of the Center for a New American Security, via The Atlantic on Friday: "Rather than following the example of his predecessors in searching for an exit from the outset of his presidency, [Trump] can learn from their experience and commit to stay."
P.S. Josh Rogin on the WashPost opinion page: "Bannon had been busily operationalizing his plan to win the economic war with China. ... The Kushner-Kissinger view holds that the U.S.-China relationship is too complex and important to risk throwing into disarray. They advocate cooperation over confrontation."
https://www.axios.com/newsletters/axios-am-653c5743-403b-4efd-8069-61e662951080.html?chunk=1#story1
2. Bannon v. the Murdochs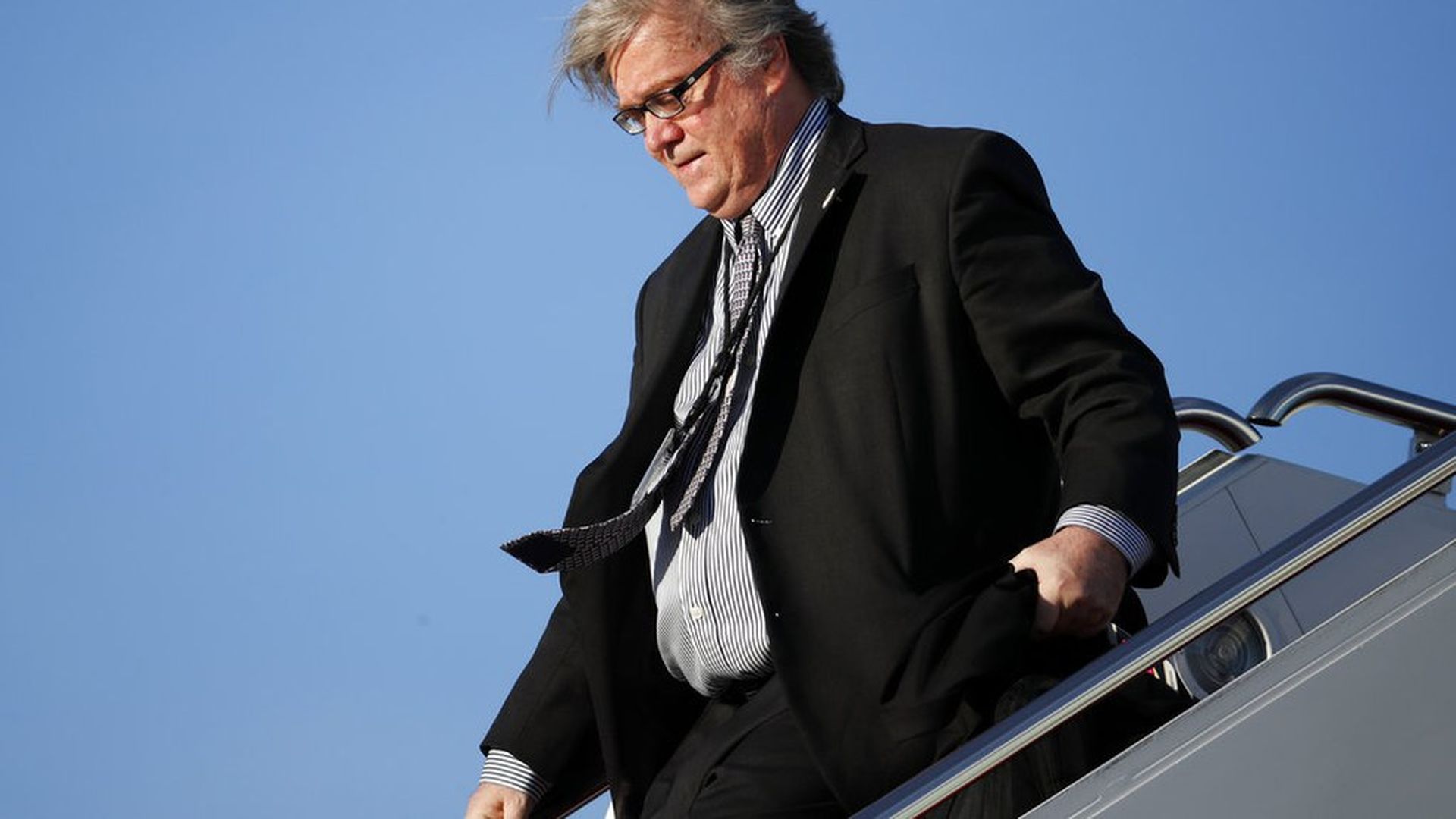 The coming war between Steve Bannon and the "globalists" inside the White House promises to be a public spectacle, and a continuing distraction for the Trump administration. But it's Bannon vs. the Murdoch sons that could really define conservativism — or at least conservative media — far beyond the Trump era.
We reported this weekend that Bannon, backed by the billionaire Mercers, has dreams of the Fox rival in the video/TV space. It will be unapologetically nationalist, and unapologetically at war with the Republican establishment, globalism and anyone who sides with either.
Oh, and Bannon has the added incentive of knowing Rupert Murdoch — executive chairman of 21st Century Fox, the parent of Fox News — pushed for his ouster.
Bannon vs. the sons — Lachlan and James, the nest-generation leaders — will be even more intriguing. The sons tell anyone who will listen that they fancy themselves globalists who one day would like to steer Fox away from its hard-right roots and sexist, white-men's-club reputation and reality.
They are, by temperament and ideology, the anti-Bannons. As James Murdoch wrote to friends last week in an email condemning the "racist mob" in Charlottesville: "Diverse storytellers, and stories, can make a difference, and that diversity, around the world, is a crucial strength and an animating force in my business."
What to watch for:
Can Bannon pry away a Sean Hannity or Lou Dobbs, or lasso Bill O'Reilly?
Does Fox crank up the America First dimensions to preempt Bannon?
Can Bannon actually run a media company that transcends a small niche of the most nationalistic and pugilistic American conservatives? For all the hype, Breitbart is hardly a serious Fox rival right now.
Will Bannon form an alliance with Sinclair Broadcast Group, the nation's largest owner of television stations, with unabashedly conservative management and commentary?
P.S. From a great N.Y. Times tick-tock (Jeremy Peters and Maggie Haberman) on Bannon's final days:
"Bannon was notorious for maintaining his own, shadowy presence within the White House. ... He did not use a computer, preferring to have paper printed and handed to his assistant to stay outside the formal decision-making process."
"Bannon ... told [chief of staff John] Kelly that if Mr. Trump delivered a second, more contrite statement it would do him no good, with either the public or the Washington press corps ... 'They're going to say two things: It's too late and it's not enough.'"
https://www.axios.com/newsletters/axios-am-653c5743-403b-4efd-8069-61e662951080.html?chunk=2#story2
3. Bloomberg: The New Clinton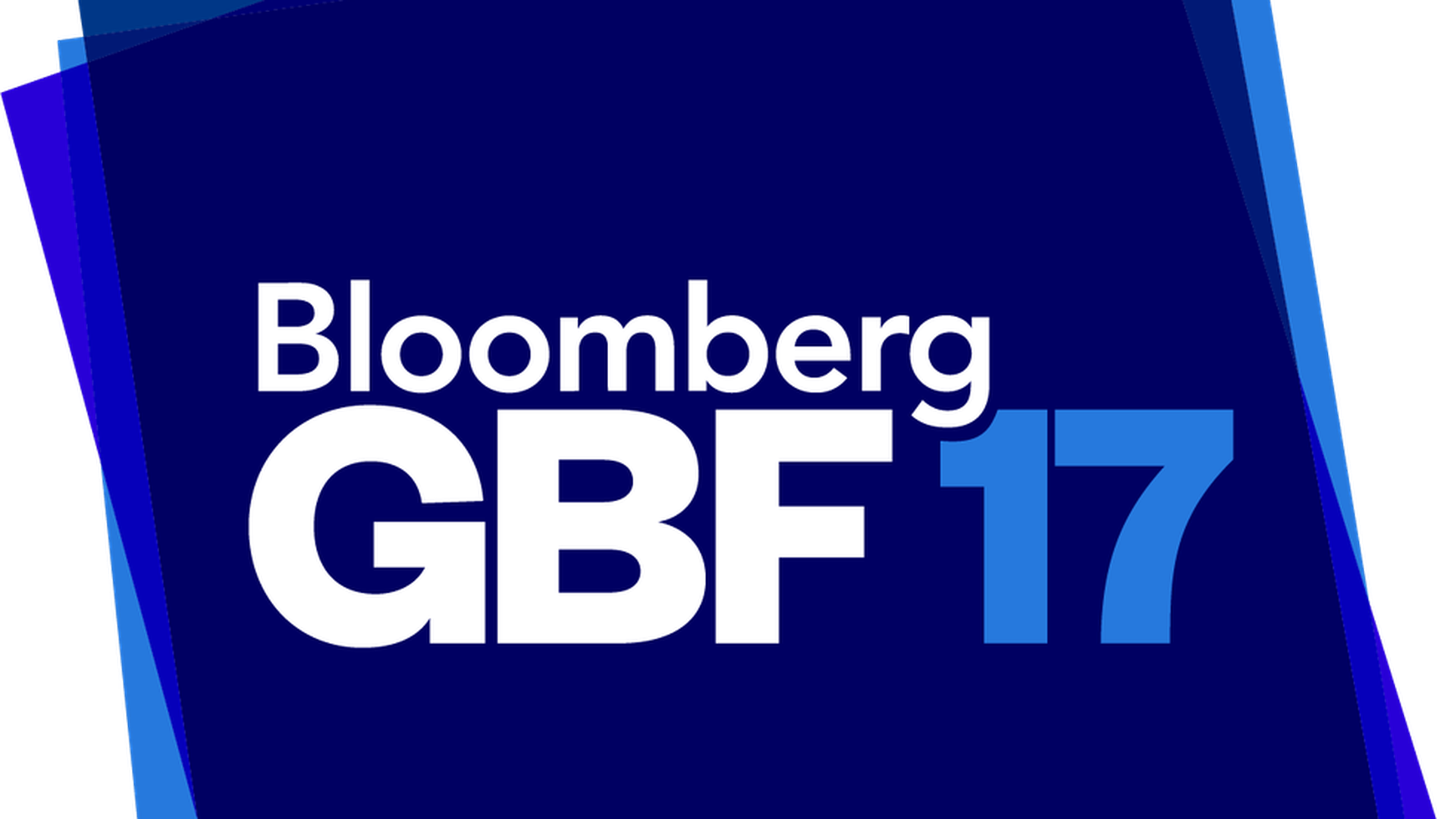 Former New York Mayor Michael Bloomberg plans to bring together more than 30 heads of state and 100 CEOs in New York on Sept. 20, in conjunction with the United Nations General Assembly, as part of a plan to move into the elite space once held by the Clinton Global Initiative Annual Meeting.
The thinking behind Bloomberg Philanthropies' Global Business Forum is that UNGA week in New York puts more powerful people in one spot than any other single event on earth.
Former President Bill Clinton, who has said he wants other organizations to join him in the CGI mission, will speak at Bloomberg Philanthropies' Global Business Forum in an unofficial handoff.
Axios will be an official media partner (along with Quartz), so we can bring you exclusive insights:
The lineup features an astonishing roster of world and corporate leaders: French President Emmanuel Macron, the new Saudi Crown Prince Mohammed bin Salman, Bill Gates, Alibaba's Jack Ma, Goldman Sachs' Lloyd Blankfein, BlackRock's Larry Fink, World Bank President Jim Yong Kim, IMF head Christine Lagarde, Carlyle's David Rubinstein and dozens more.
The mission: "to discuss opportunities for advancing trade and economic growth, and the related societal challenges – from climate change to workplace automation to terrorism."
Topics will include megatrends such as: "As technology advances and increasing automation change the nature of work, how will we create new jobs and economic opportunities for those who are displaced? … Can disruptive technologies eradicate disease, create new sources of clean energy, and eliminate poverty?"
The background: "The Forum was inspired by the Bloomberg U.S.-Africa Business Forum, which in 2014 and 2016 brought business leaders together with heads of state from every African nation, and the Clinton Global Initiative, which held its Annual Meeting during U.N. General Assembly week and established a new model to bring together global leaders from all sectors to create and implement tangible solutions to the world's most pressing challenges"
From an open letter by President Clinton explaining why he was concluding the CGI Annual Meeting: "'I hope the hard work and benefits of CGI's great staff and its members' creative cooperation will keep rippling out into the world. The commitment model has been adopted by other forums and I hope that more will do so, or that new organizations will arise to do this work."
Go deeper:
Visit www.BloombergGBF.com for the latest program details and confirmed participants.
The event will be streamed live on Bloomberg.com.
Media can apply for media credentials here. Questions to press@BloombergGBF.com.
https://www.axios.com/newsletters/axios-am-653c5743-403b-4efd-8069-61e662951080.html?chunk=3#story3
Bonus: What liberals get wrong about climate change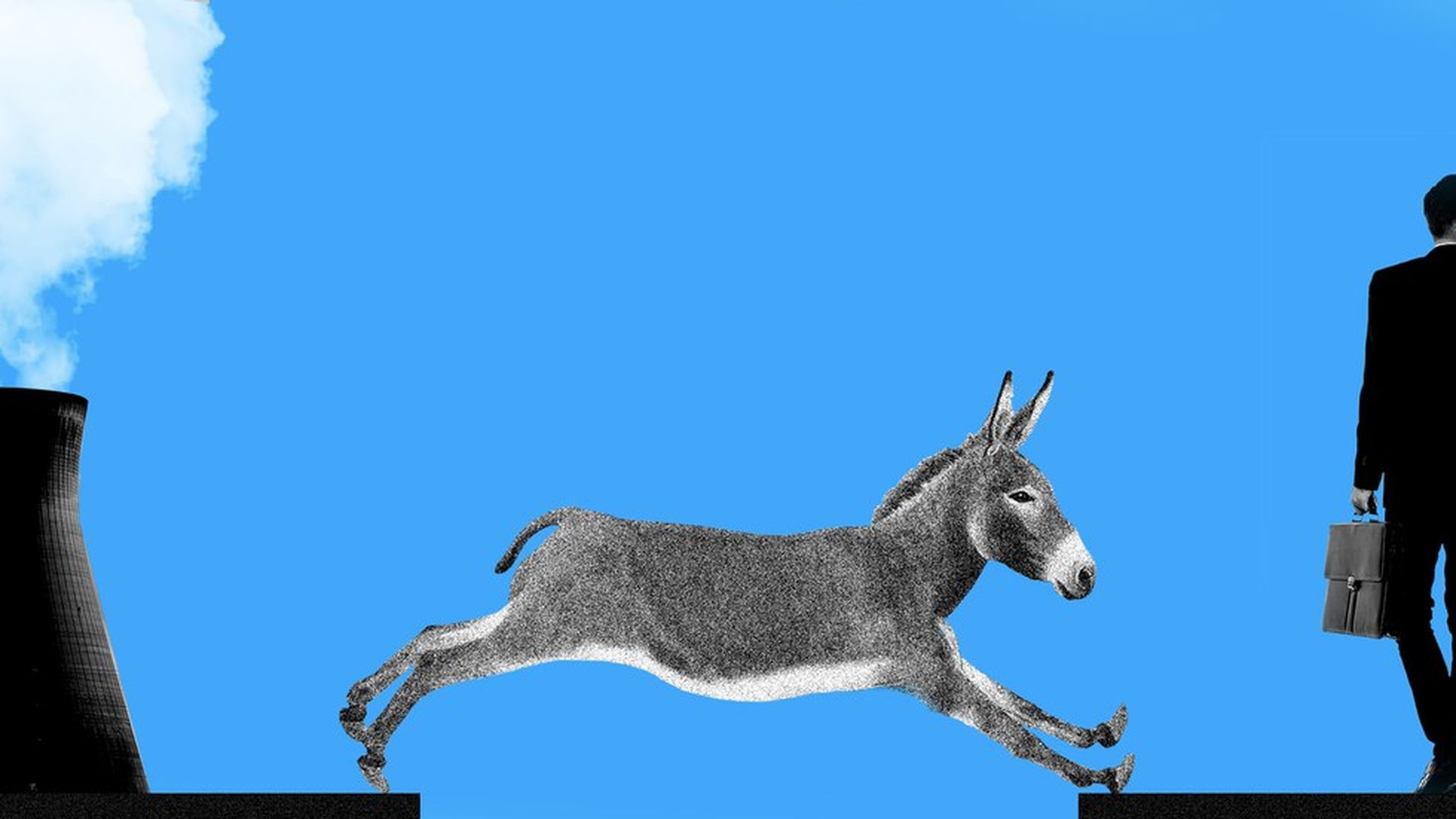 Amy Harder's thought bubble in her great new "Harder Line" energy column:
"Republicans are the bigger sinners in this debate because most of them refuse to acknowledge that climate change and humans' role driving it is a real thing, as I wrote in my column last week. The left faces an inherently different and trickier problem than the right's rejection of the science: Their tactics and messaging are hobbling their push to address climate change."
https://www.axios.com/newsletters/axios-am-653c5743-403b-4efd-8069-61e662951080.html?chunk=4#story4
4. "Trump and the CEOS: A Soured Partnership"
A Wall Street Journal front-pager has worthy new nuggets on the rupture between Trump and business:
"When in a July interview Mr. Trump told The Wall Street Journal that Apple CEO Tim Cook had promised to build 'three big plants, beautiful plants' in the U.S., Apple declined to comment publicly. Though Mr. Trump had incorrectly portrayed Apple's U.S. plans, Mr. Cook didn't openly challenge the president because 'it would have been a tweet war," according to a person familiar with the company."
"Over the months, leaders brooded to their boards and families over whether they should take a stand against the president, according to leaders and corporate advisers. 'Informal conversations among board members often revolved around "what do you tell your kids?"' said Leslie A. Brun, Merck's lead director and CEO of Sarr Group LLC, an investment holding company."
"Trump asked J.P. Morgan Chase & Co. chief James Dimon to back his argument that China was a currency manipulator. ... 'They're not, Mr. President,' he said. 'They're defending their currency.'"
https://www.axios.com/newsletters/axios-am-653c5743-403b-4efd-8069-61e662951080.html?chunk=5#story5
5. Totality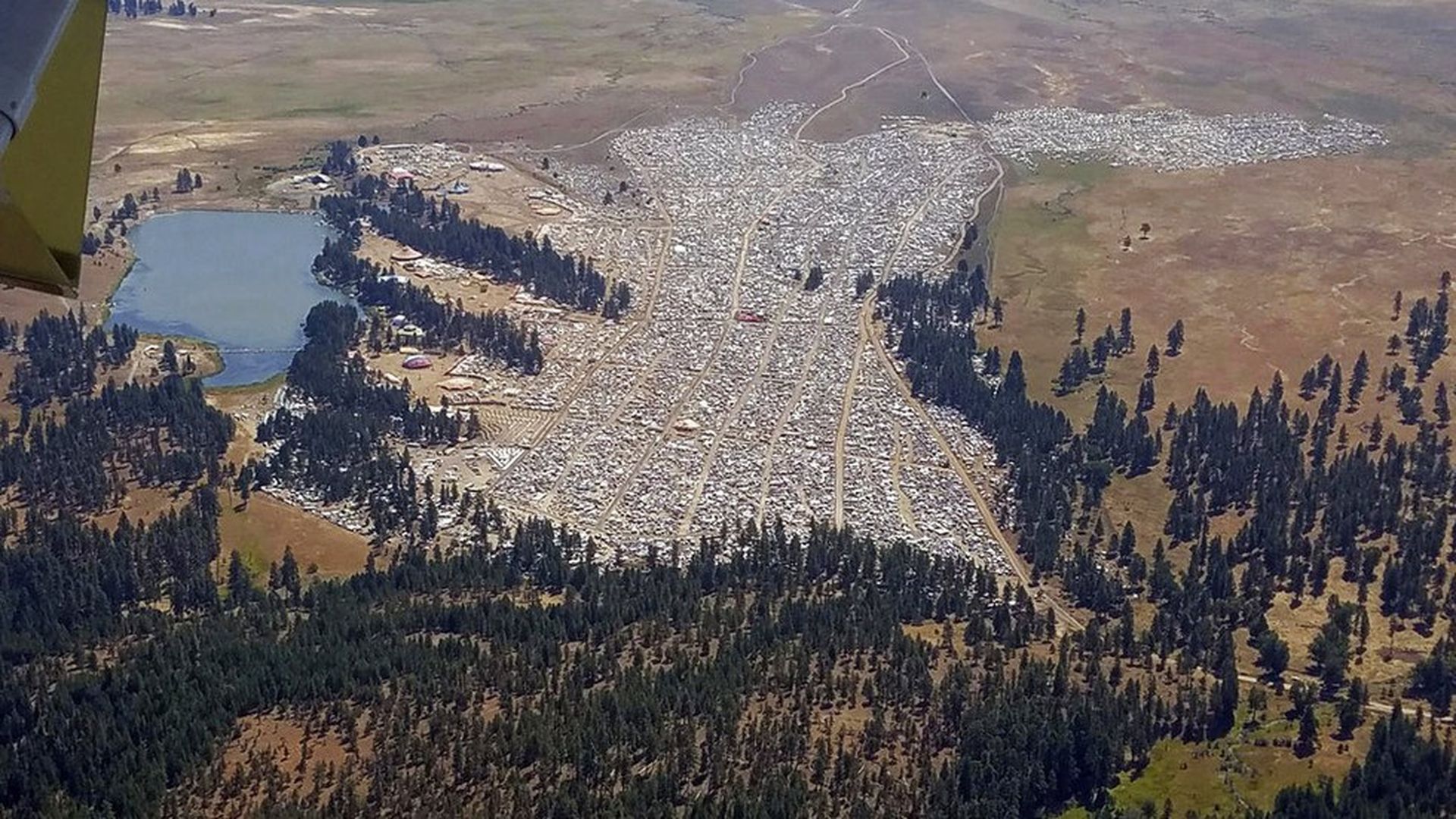 The perfect story for our time ... the WashPost on how to use your smartphone to photograph the eclipse:
Astrophotographers — the professionals and enthusiasts with their giant cameras hooked up to telescopes — will probably tell us it's a fools errand to attempt to get a high-quality photo with anything less than a thousand dollars' worth of equipment. But it is possible to get a decent and memorable photo with whatever you have in your back pocket — iPhone, Android or otherwise.
Be smart: "Just don't let the desire to get that perfect Instagram shot distract you from the once-in-a-lifetime event itself."
https://www.axios.com/newsletters/axios-am-653c5743-403b-4efd-8069-61e662951080.html?chunk=6#story6
6. The Axios Way: How you do it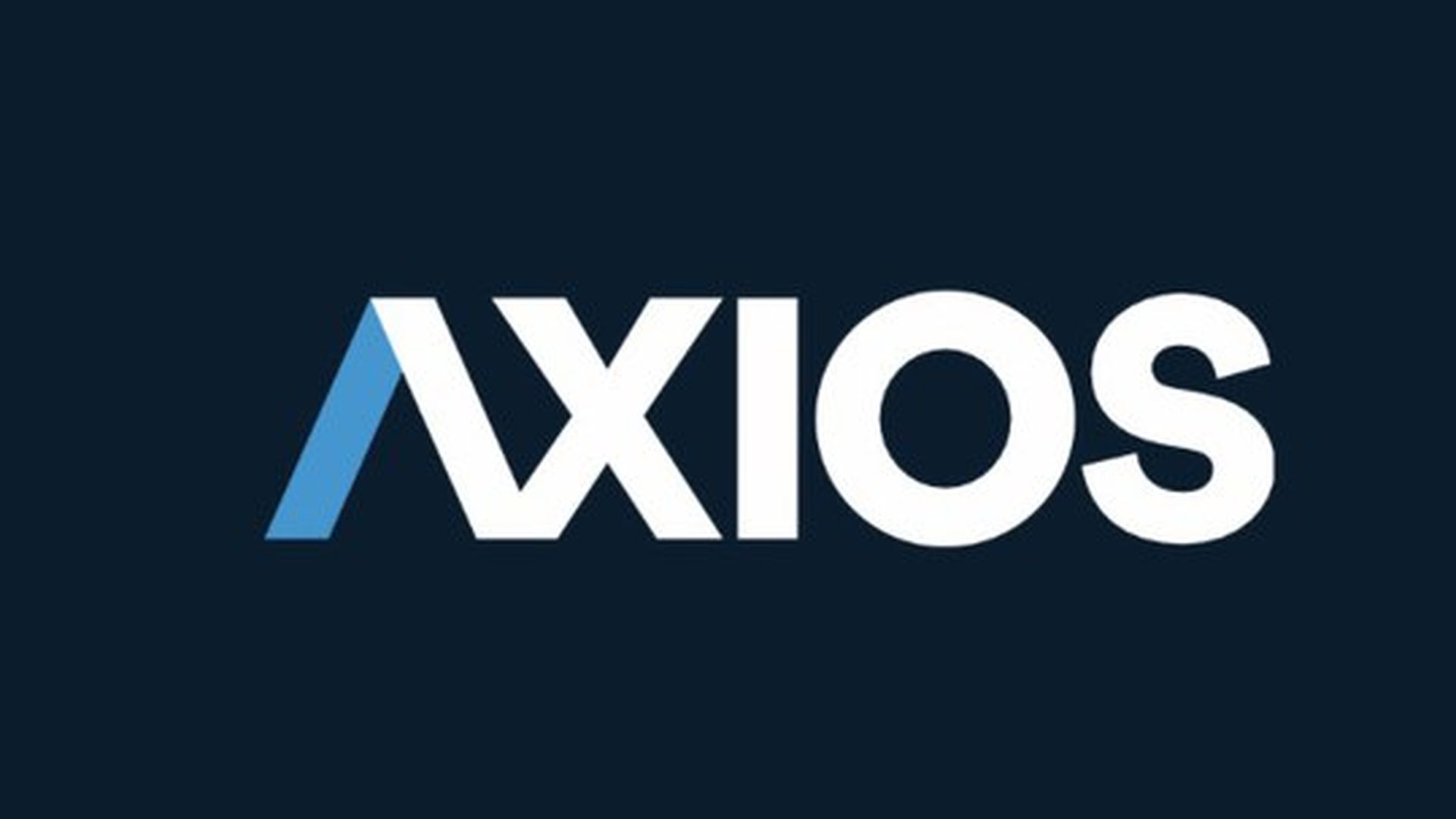 Lots of great feedback to CEO Jim VandeHei's post on The Axios Way — some lessons learned starting two media companies. There were requests for him to expand it to cover tricks/techniques that apply to all organizations, not just media startups.
I did a quick Summer 6 edition of AM this morning so you'd have time to soak in these points, which are useful for any organization, tiny or giant, that you lead or serve.
Why it matters: Thanks to the explosion of technology and social media in particular, every industry — and most jobs — are changing faster than ever. This requires a new set of strategies to thrive in this era of transparency, distraction and disruption.
Read and share Jim's full post.
--------------
1. Market manically. For all the whining about technology, you can reach more people, more frequently, with more precision than at any point in humanity.
How you do it: If your marketing plan has conventional media only or catch-all "social media" section, destroy it. You need a specific plan for every media ecosystem — Facebook, video, Twitter, TV, email, etc — and to understand it's a different, often radically different, one for each. Make no mistake, it's harder than ever to punch through the noise, so you need a level of brand marketing sophistication most lack.
2. Think of your brand as a political candidate. You need to be hyper-aware of how you're seen by your core constituencies (employees and customers) and by the broader public.
How you do it: Be vigilant for signs of erosion in your base; or failing to respond forcefully to negative attacks; or underutilizing technology to connect with your people in authentic, compelling ways. And don't forget that people love a good narrative. So write and sell one, internally and externally.
3. Over-communicate. In our short-attention-span world, full of cluttered and distracted minds, every leader and manager needs to explain what they're doing and why they're doing it every week, if not every day.
How you do it: It's not enough to save it for the staff retreat. Find a simple, clear way to explain what each person is doing, how they'll be measured, and how it fits into your company's larger purpose. And do it often. If not, you will end up with a bunch of distracted, underperforming malcontents.
4. Speak like a human. What the hell is the difference between "mission" and "values"? Who the hell really cares? What all employees — millennials in particular — want to know is what you're doing and why you're doing it. So just say it that way. (We're in the process of doing just this, and it's been very clarifying).
How you do it: Social media thankfully forces authenticity and writing like you would speak in normal settings. Your "what" and "why" should be in this casual language. If you sound like a corporate robot, reboot.
5. Force-multiply. It's not just that hiring someone better than you makes you better. It encourages that person to do the same. Soon, you have a talent factory. But many leaders/managers are too insecure to hire others who might outshine them. So they hire middling talent, trained to do the same. Soon you have the hot mess of mediocrity with no easy fix.
How you do it: You get this right at the very top by obsessing about finding killer executive talent secure enough to hire/empower stars. This is contagious. As for the flip side, get rid of leaders who don't get it.
6. The tech wolf is at your door. Your job, your company and your industry face imminent threat from new technologies or robots. This threat will worsen.
How you do it: Knowing this alone should instantly sharpen your mind and shorten your planning cycles. You don't have the luxury of five-year plans or one-year budgets. Yes, set a North Star. But constantly adapt to keep pace with technologies and swift changes in your marketplace. Tame the tech wolves eyeballing your lunch — before they eat it.
7. Heed red flags. Bad values are cancer, and it spreads. We look for killer talent with humility, and never compromise on either half.
How you do it: Resist the urge to overlook signs that someone won't fit with your culture, even if they're awesome at what they do. In the past, we occasionally averted our gaze from people with bad values but great gifts — and regretted it every single time. The same will likely happen to you, too.