https://www.axios.com/newsletters/axios-am-621e4f61-57df-459d-88cc-d99825b6cb62.html?chunk=0#story0
1 big thing: Why Washington is broken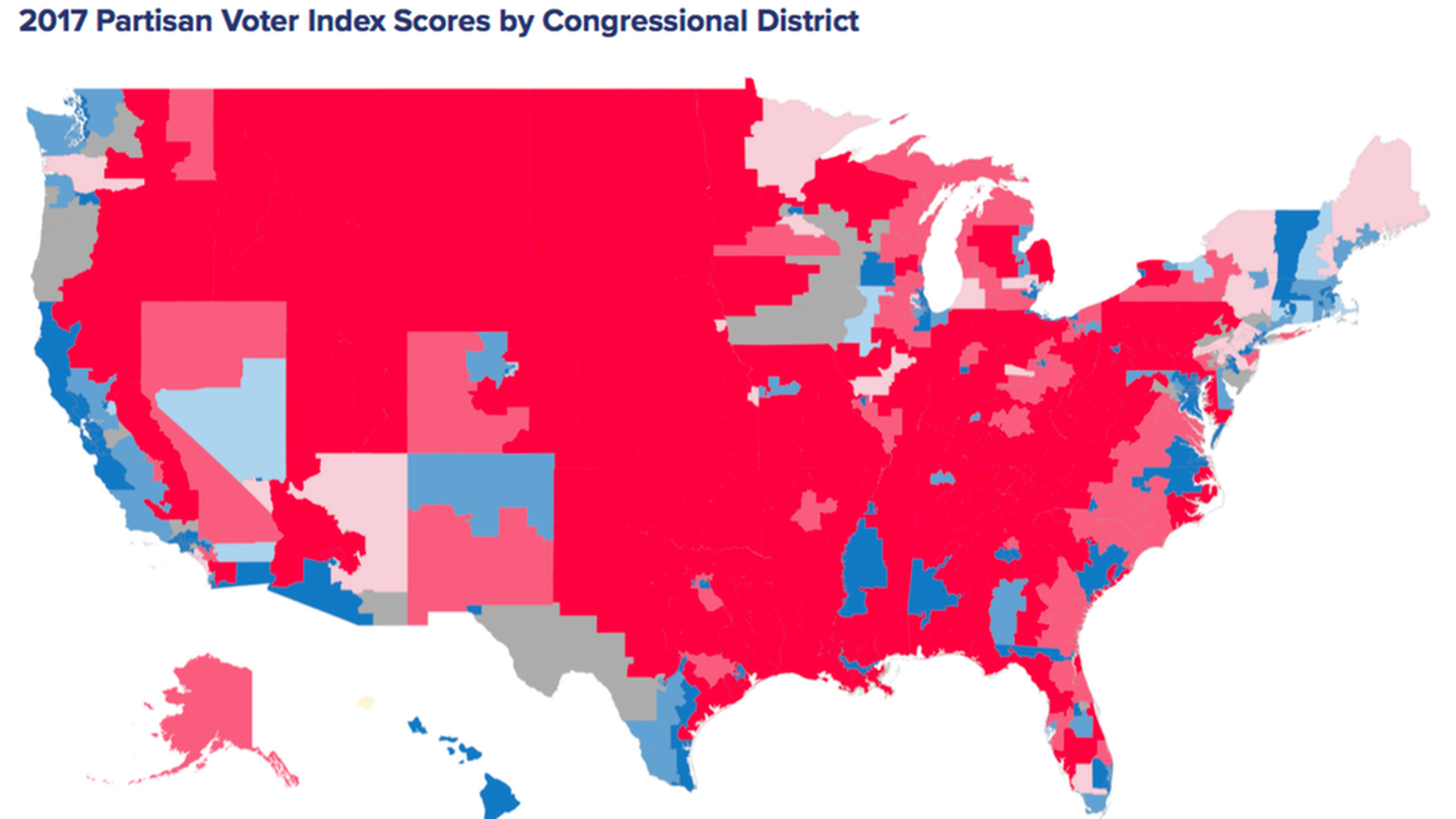 https://www.axios.com/newsletters/axios-am-621e4f61-57df-459d-88cc-d99825b6cb62.html?chunk=1#story1
2. War on drugs is back
Criminal-justice reform has become a popular bipartisan issue, but a WashPost front-pager by Justice Department reporter Sari Horowitz says Attorney General Jeff Sessions plans to move the opposite direction, "preparing a plan to prosecute more drug and gun cases and pursue mandatory minimum sentences."
Sessions and a lieutenant, Steven Cook, a former street cop and federal prosecutor who has gone on TV and before Congress to advocate longer prison time, "are eager to bring back the national crime strategy of the 1980s and '90s from the peak of the drug war, an approach that had fallen out of favor in recent years as minority communities grappled with the effects of mass incarceration."
The context: "Crime is near historic lows in the United States, but Sessions says that the spike in homicides in several cities, including Chicago, is a harbinger of a 'dangerous new trend' in America that requires a tough response."
https://www.axios.com/newsletters/axios-am-621e4f61-57df-459d-88cc-d99825b6cb62.html?chunk=2#story2
3. Future threats
In a scoop, AP Justice Department reporter Eric Tucker finds that the "FBI has been reviewing the handling of thousands of terrorism-related tips and leads from the past three years to make sure they were properly investigated and no obvious red flags were missed":
The backdrop: "The review follows attacks by people who were once on the FBI's radar but who have been accused in the past 12 months of massacring innocents in an Orlando, Florida, nightclub, injuring people on the streets of New York City, and gunning down travelers in a Florida airport. In each case, the suspects had been determined not to warrant continued law enforcement scrutiny months and sometimes years."
The mechanics: "The internal audit ... began this year and is being conducted in FBI field offices across the country."
What it means: "It's an acknowledgment of the challenge the FBI has faced ... in predicting which of the tens of thousands of tips the bureau receives annually might materialize one day into a viable threat."
https://www.axios.com/newsletters/axios-am-621e4f61-57df-459d-88cc-d99825b6cb62.html?chunk=3#story3
4. The Bannon canon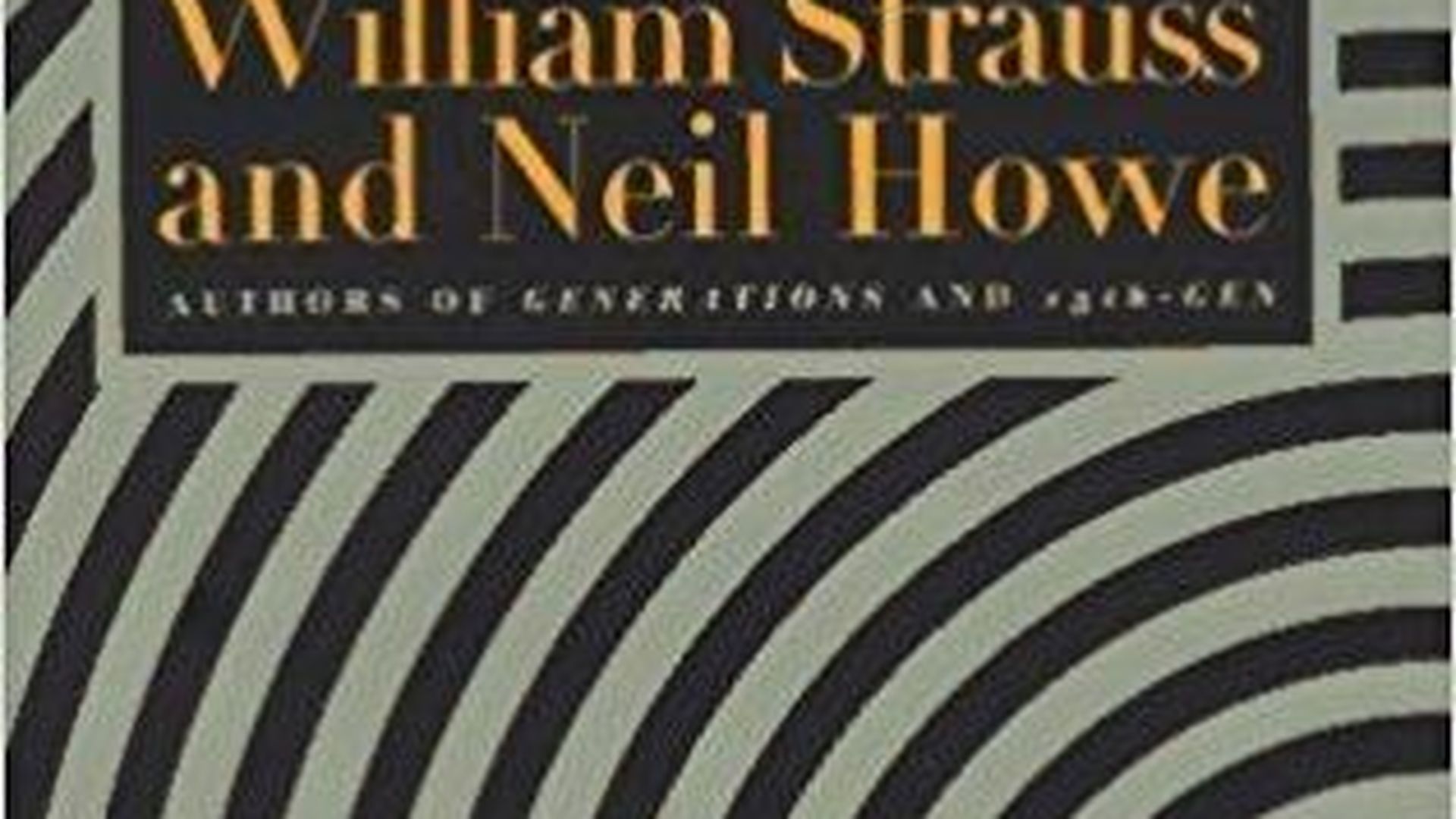 The N.Y. Times' Jeremy Peters dives into one of Steve Bannon's favorite books, "The Fourth Turning: An American Prophecy — What the Cycles of History Tell Us About America's Next Rendezvous with Destiny," by amateur historians William Strauss and Neil Howe (first published 20 years ago, in 1997):
Bannon has great admiration for a provocative but disputed theory of history that argues that the United States is nearing a crisis that could be just as disruptive and catastrophic as the most seminal global turning points of the last 250 years. This prophecy ... makes the case that world events unfold in predictable cycles of roughly 80 years each.
In an interview with The Times, Mr. Bannon said, "Everything President Trump is doing — all of it — is to get ahead of or stop any potential crisis."
Key passage: "Sometime before the year 2025, America will pass through a great gate in history, one commensurate with the American Revolution, Civil War, and twin emergencies of the Great Depression and World War II. The risk of catastrophe will be high. The nation could erupt into insurrection or civil violence, crack up geographically, or succumb to authoritarian rule."
The book's key tenets, per Peters:
"The rhythmic, seasonal nature of history that the authors identify foresees an inevitable period of decay and destruction that will tear down existing social and political institutions."
"Western society — particularly American culture — has denied the significance of cyclical patterns in history in favor of the more palatable and self-serving belief that humans are on an inexorable march toward improvement."
"The authors envision a return to a more traditional, conservative social order as one outcome of a crisis."
https://www.axios.com/newsletters/axios-am-621e4f61-57df-459d-88cc-d99825b6cb62.html?chunk=4#story4
5. Trump doctrine: Flexibility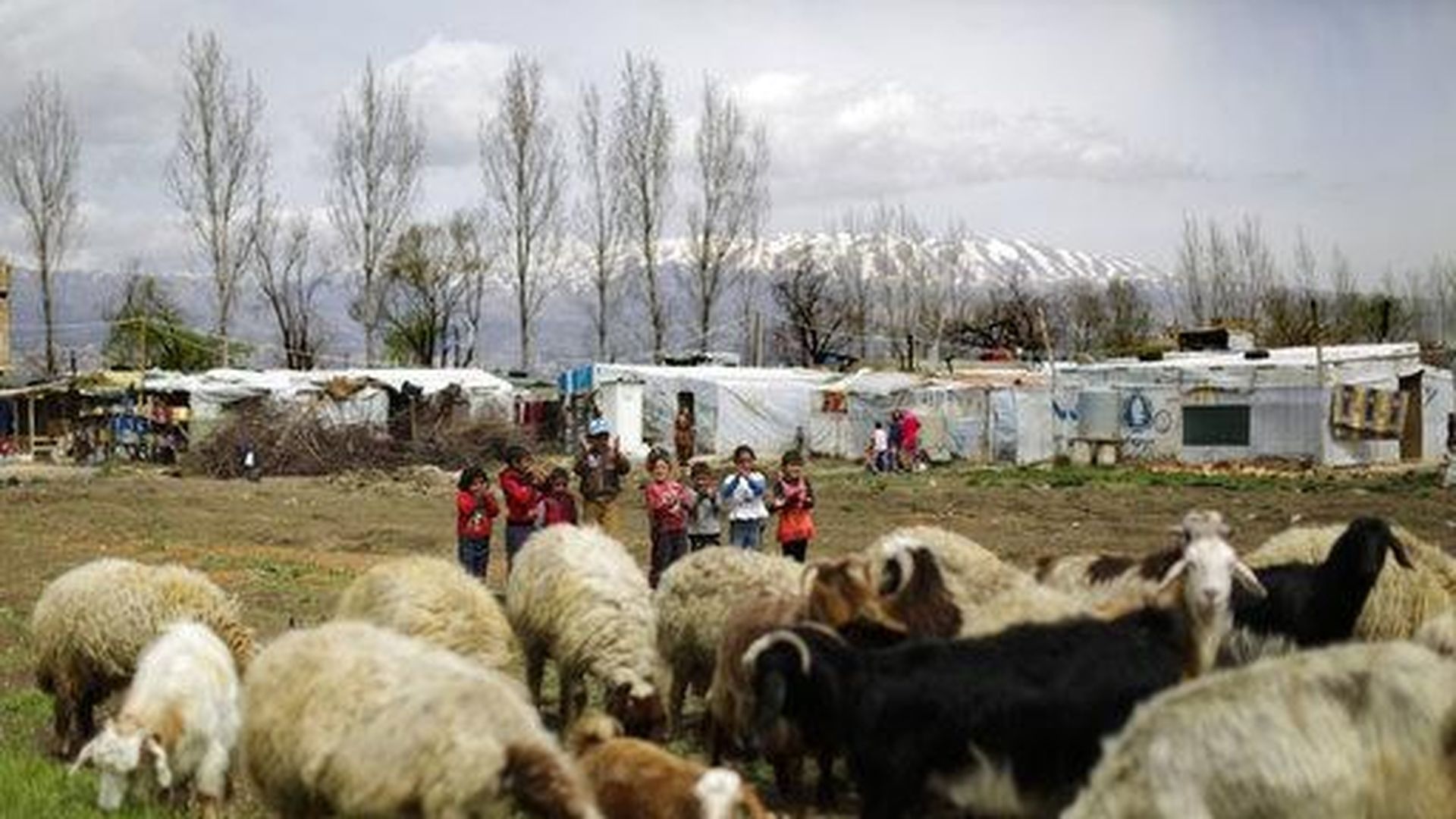 N.Y. Times' Peter Baker: "To the extent that a Trump Doctrine is emerging, it seems to be this: don't get roped in by doctrine."
AP's Julie Pace and Vivian Salama in Palm Beach: "Trump would say he's simply flexible, an emerging foreign policy doctrine that leaves room for evolution and uncertainty."
Breaking ... On NBC's "Meet the Press," U.S. Ambassador to the U.N. Nikki Haley tells Chuck Todd re Trump's decision to strike Syria: "[T]hat was seen successfully around the world. I think it was enough to put Assad on notice. I think that anybody that would attempt to use chemical weapons or do anything to hurt innocent people, at this point, will absolutely think twice. And they should."
https://www.axios.com/newsletters/axios-am-621e4f61-57df-459d-88cc-d99825b6cb62.html?chunk=5#story5
6. Get smart fast: Why Syria is so complex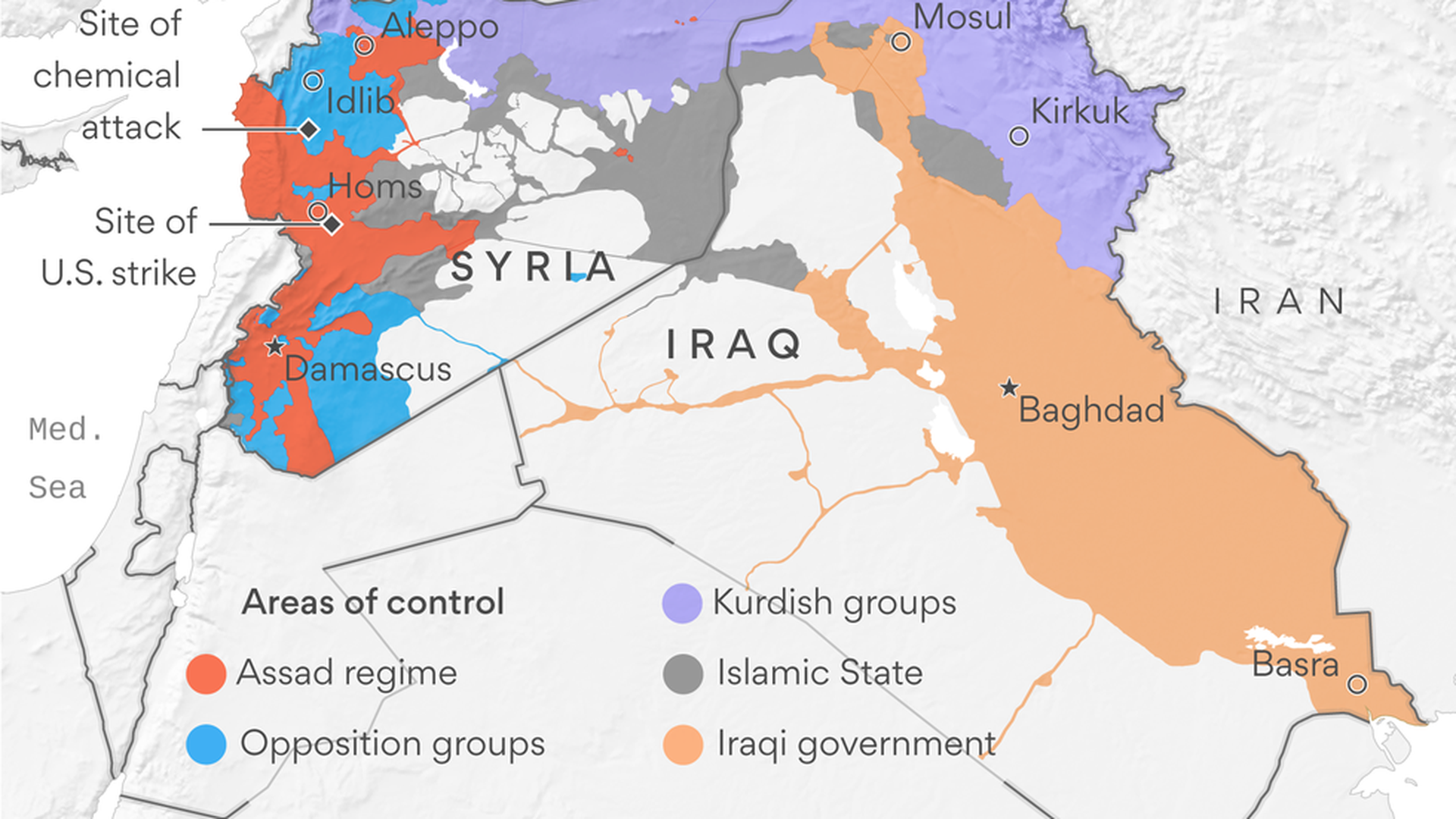 This map by Axios' Lazaro Gamio shows which groups control which areas in Syria and Iraq, according to analysts at IHS Jane's Conflict Monitor. The Islamic State has lost territory to advancing Iraqi government forces and Kurdish groups, while Syria remains split by its six-year-long civil war.
https://www.axios.com/newsletters/axios-am-621e4f61-57df-459d-88cc-d99825b6cb62.html?chunk=6#story6
7, Obama alumni bite back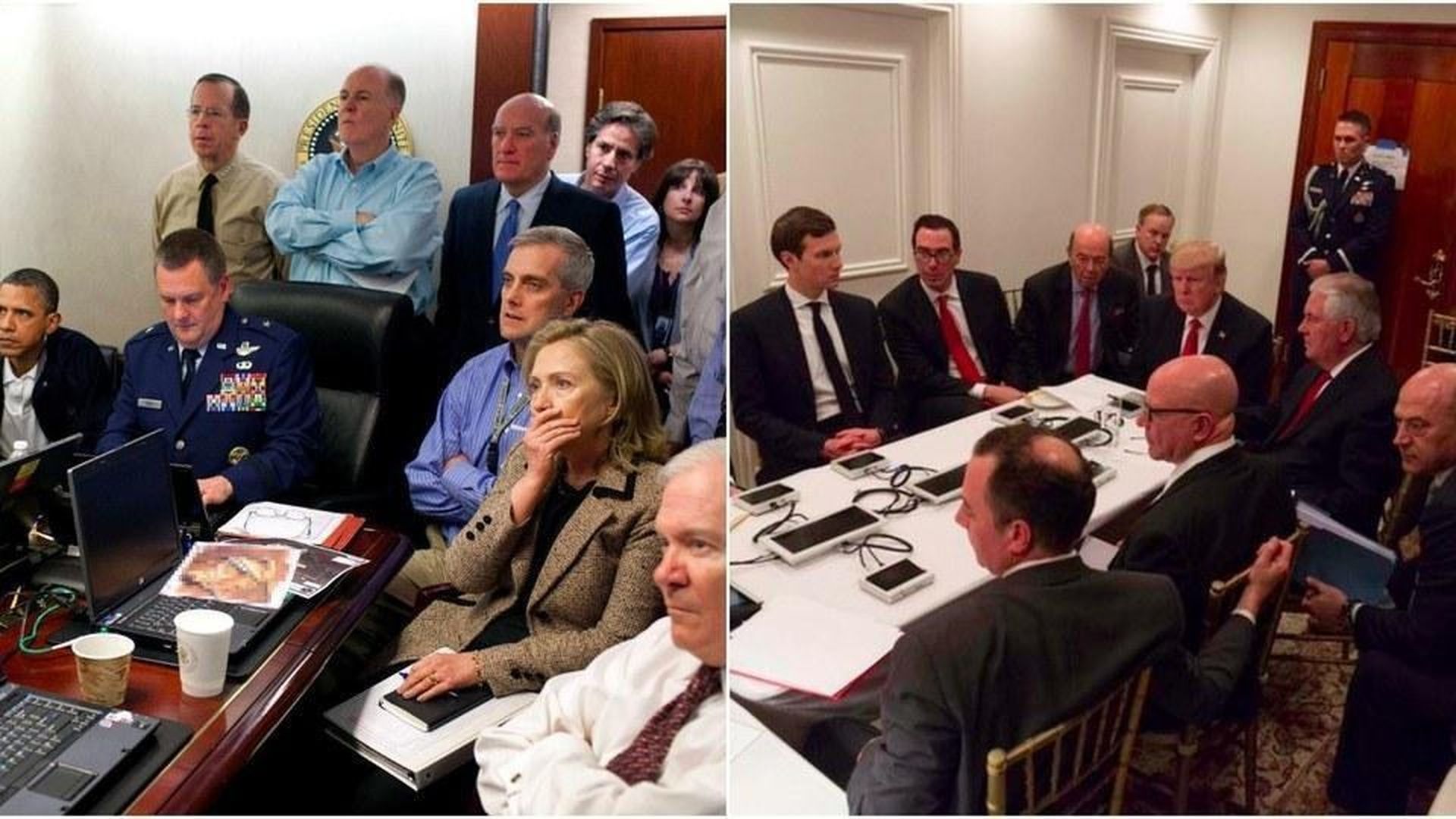 "Obama aides push back against criticism of inaction on Syria," by AP's Jesse Holland:
Obama aides took to Twitter and the airwaves this week to point out what they called the hypocrisy from Republicans and from Trump himself. 'Times change. "In 13, Speaker asks Obama how: 'justification comports with exclusive authority of Cong authorization,'" tweeted Ben Rhodes, a deputy national security adviser under Obama. Tommy Vietor, former spokesman for the Obama National Security Council, sent out Trump's tweet demanding Obama get congressional approval.
https://www.axios.com/newsletters/axios-am-621e4f61-57df-459d-88cc-d99825b6cb62.html?chunk=7#story7
8. Trending in business
A newly vital job category, vulnerable to automation, mushrooms across America ...
"Online Retailers' New Warehouses Heat Up Local Job Markets: Fulfillment centers for online retailers are offering flexible work schedules, gift cards, bonuses and raises to attract workers," writes the Wall Street Journal's Jennifer Smith:
[W]ith the unemployment rate close to a 10-year low, competition for warehouse workers is fueling the biggest wage gains inside warehouses in at least a decade. Starting pay for warehouse workers rose 6% over the past year to $12.15 an hour in February ...
The warehouse and storage sector expanded dramatically as more people shop online ... Warehouse workers typically earn a few dollars an hour above minimum wage, though minimum-wage laws in places like California and Massachusetts could narrow the gap.
https://www.axios.com/newsletters/axios-am-621e4f61-57df-459d-88cc-d99825b6cb62.html?chunk=8#story8
9. Stanford now more selective than Harvard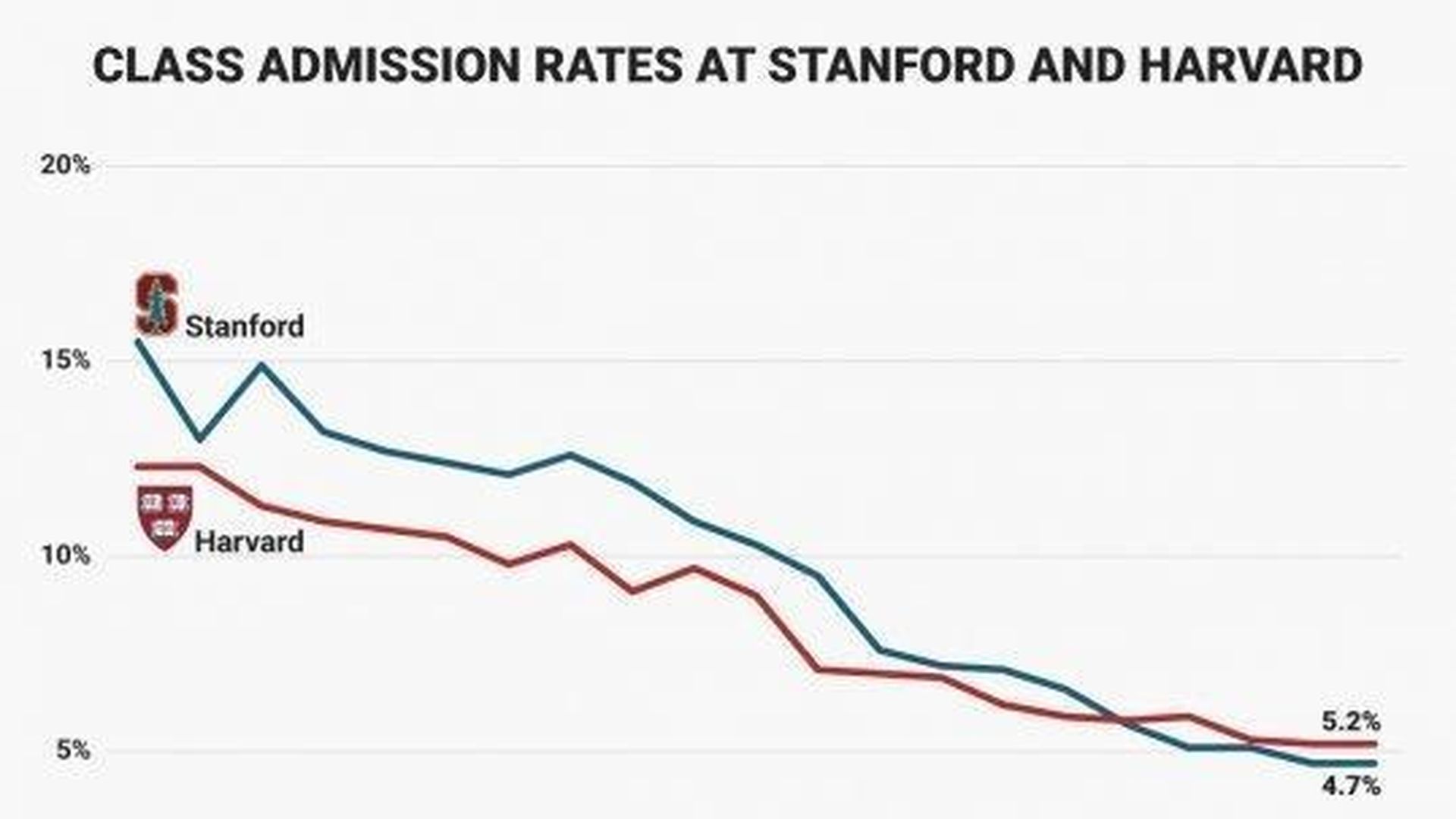 "Harvard and Stanford reject nearly 95% of the students who apply," Business Insider's Abby Jackson and Mike Nudelman point out.
"For the class of 2001 (meaning students were accepted in 1997) the admission rate at Stanford was 15.5% and the rate at Harvard was 12.3%."
20 years later, that has flipped: Stanford 4.7%, Harvard 5.2%.
https://www.axios.com/newsletters/axios-am-621e4f61-57df-459d-88cc-d99825b6cb62.html?chunk=9#story9
10. 1 fun thing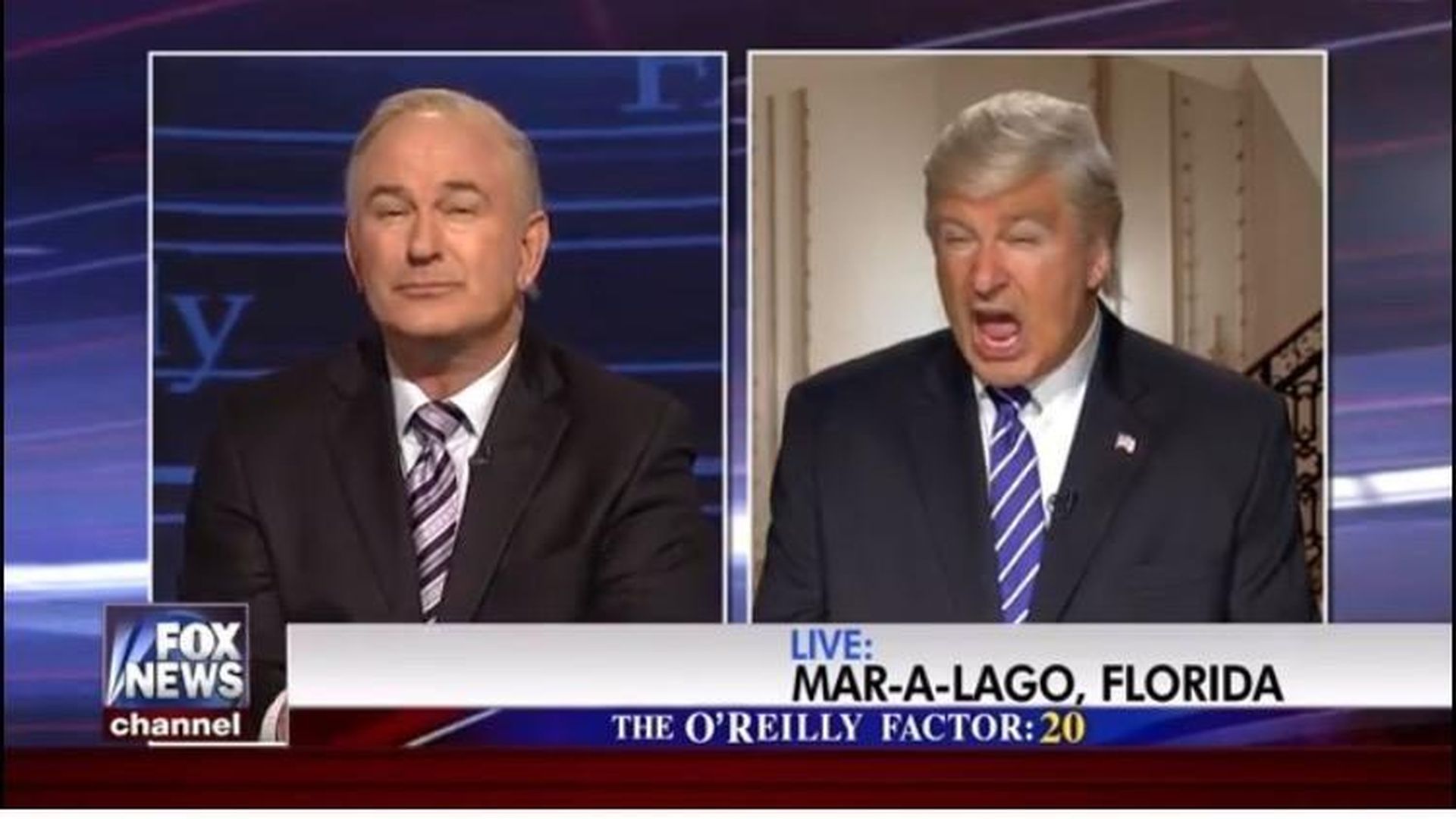 Alex Baldwin plays both roles as Donald Trump defends Bill O'Reilly on "Saturday Night Live."
O'Reilly: "Apparently several women have come forward and accused me of offering them exciting opportunities here at Fox news."
"Very proud of all of our sponsors" : Dog Cocaine, "Cialis for horses" and the movie "CHIPS."
Trump: "I actually see a lot of myself in you, Bill. ... I'm more familiar with this case than I am with, say, health care. But I didn't really look into it much."
"I was too busy being super-presidential. ... I'm back, baby!"