Axios AM
February 03, 2020
🗳️ Good Monday morning. 2020 finally begins for real: We'll get the election year's first result tonight! Iowa caucuses begin at 8 p.m. ET, 7 p.m. local.
Get quick-read results and pithy, illuminating reaction all night with our smart screen at the top of Axios.com.
1 big thing: Bernie surges, Biden worries
Ahead of tonight's Iowa caucuses, Bernie Sanders' momentum is forcing his rivals to try to lower expectations, and is feeding the Democratic establishment's fears, Axios' Margaret Talev and Alexi McCammond report from Des Moines.
In advance of possible disappointments tonight, advisers to Joe Biden and Pete Buttigieg are already insisting that Iowa isn't everything.
"We view Iowa as the beginning, not the end," Biden adviser Symone Sanders said.
Buttigieg aides say he doesn't have to win Iowa to be the nominee. (Flashback to the N.Y. Times in October: "Buttigieg Bets His Campaign on a Breakthrough in Iowa.")
And John Kerry, a Biden supporter and the 2004 Democratic presidential nominee, was overheard by NBC News (in the busy lobby restaurant of the Renaissance Savery hotel in Des Moines!) sounding the alarm on a phone call about "the possibility of Bernie Sanders taking down the Democratic Party."
Reality check: Iowa wins propelled long-shot Democrats like Jimmy Carter in 1976 and Barack Obama in 2008, and showed how enthusiasm can turn into lasting momentum for close seconds, like Sanders in 2016.
But Donald Trump in 2016 and Bill Clinton in 1992 won the presidency without winning Iowa.
What we're hearing/seeing: Biden's team is anxious and defensive about the polling and narrative leading into tonight.
Biden looked tired at closing rallies. The crowds are older. There's a sense from people who know him that the impeachment focus on his son Hunter has taken a toll.
The questions that reporters ask his aides and surrogates often assume that he won't win, and that it will be worse than expected.
The bottom line: The conventional wisdom is that tonight is Bernie's to lose.
But, as always with politics in this combustible era, no one really knows.
2. What to watch tonight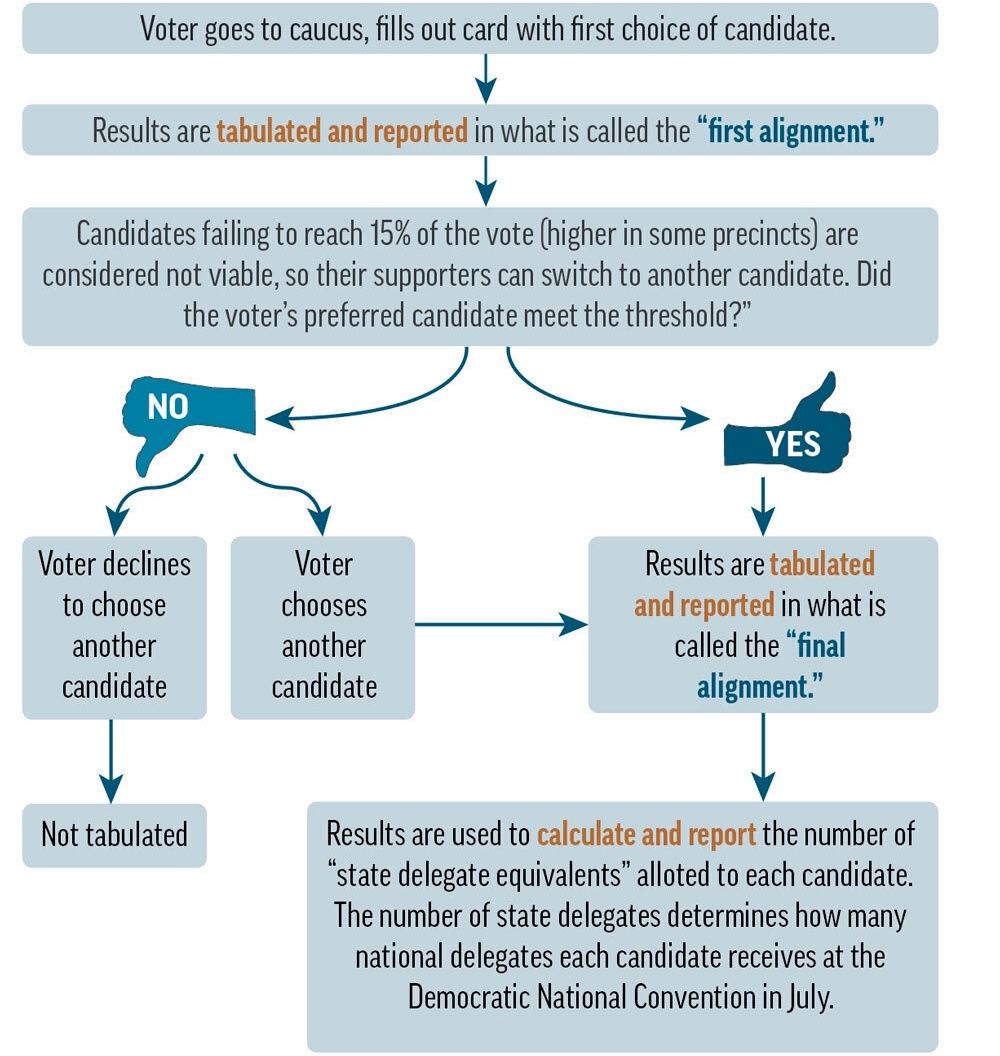 Three results will be reported tonight: raw vote totals, delegates, and turnout.
Wait! What?
The intrigue: The frontrunners — Bernie Sanders, Elizabeth Warren, Pete Buttigieg and Joe Biden — have strategies to win over supporters of lower-tier candidates for the second round, Axios' Margaret Talev and Alexi McCammond report.
Pundit cheat sheet: 6% of Iowans are Latino. Sanders has worked, more than any other candidate, to court them and prepare them to caucus for him.
3. Virus poses global economic threat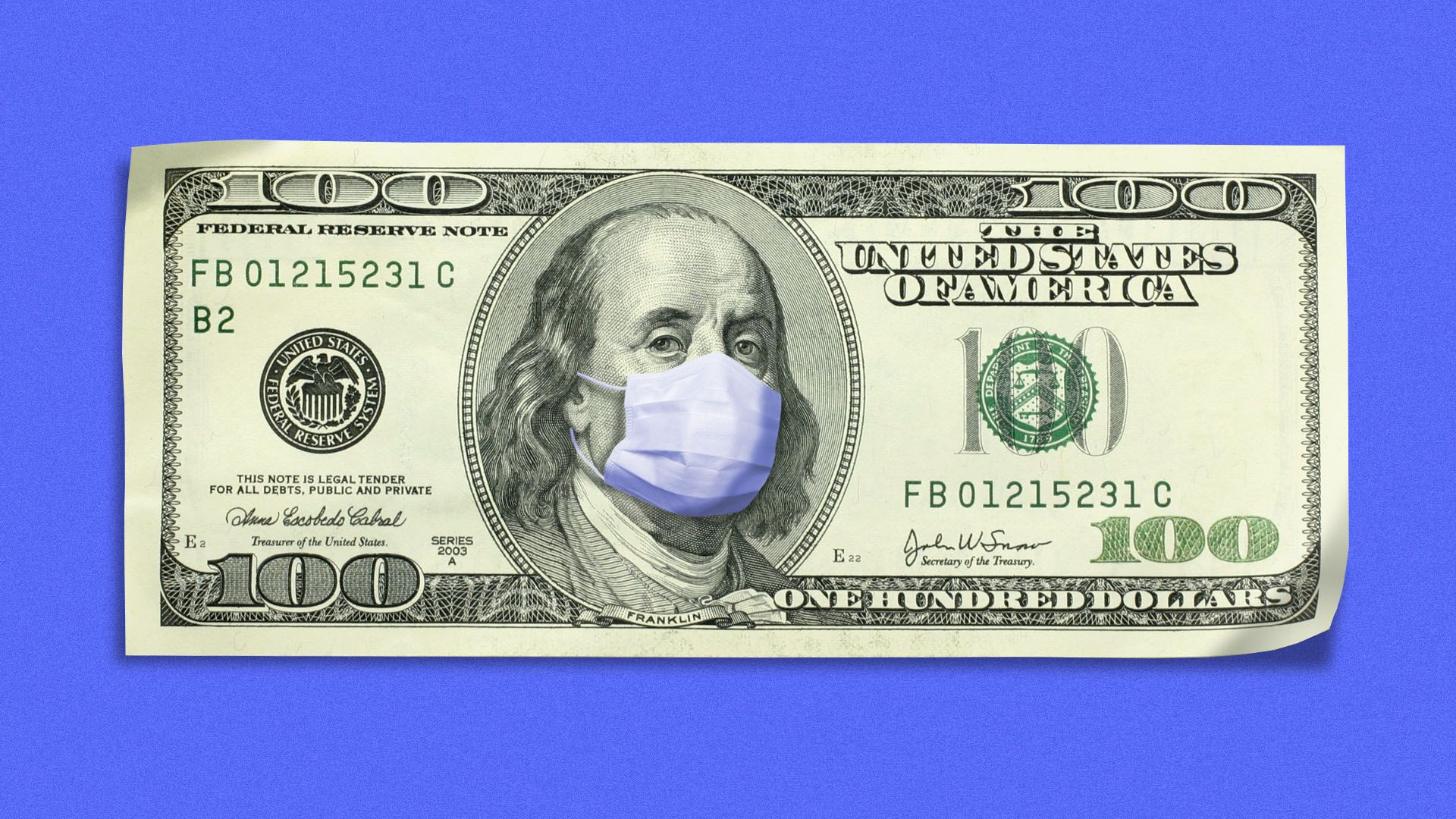 The coronavirus could be as damaging to the global economy as the U.S.-China trade war, economists tell Axios' Dion Rabouin and Joann Muller.
Why it matters: China, the epicenter of the virus, is the world's top trading nation, the largest commodity buyer and the largest vehicle market.
The big picture: A swath of industries already have felt the sting, with giant American companies shutting down operations in China or halting production and banning employee travel.
Hotels, airlines, luxury retailers and cruise lines also have been hard hit as much of China — home to some of the world's biggest spending tourists — is locked down until further notice.
Automakers — already coping with lower sales in China — are now bracing for further declines due to lost production.
4. Pic du jour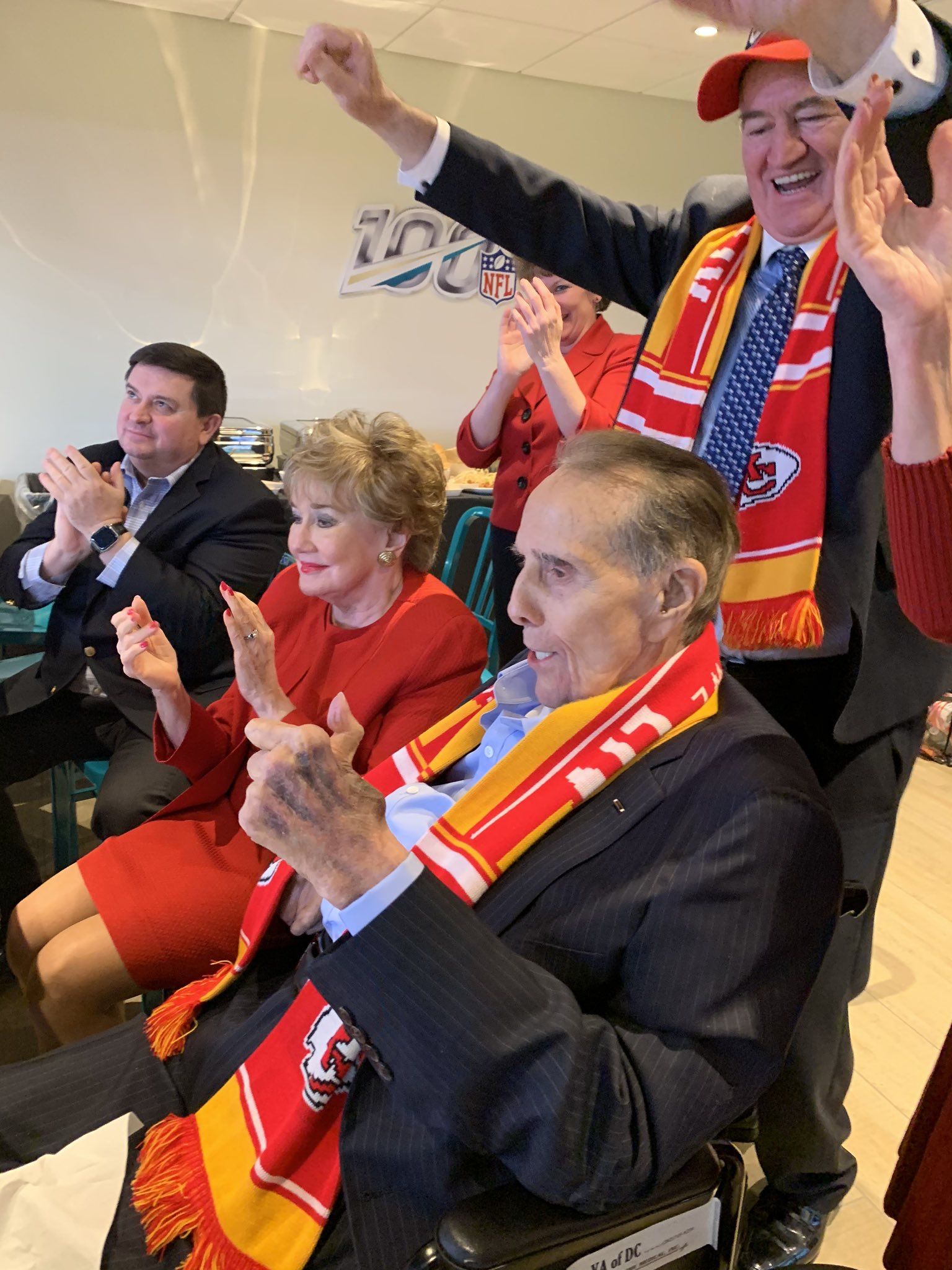 Former Sen. Bob Dole of Kansas, 96, tweeted this photo of himself at the Super Bowl in Miami with his wife, former Sen. Elizabeth Dole, 83: "I'm all Chiefs!"
Dole told USA Today he was at the Chiefs' last Super Bowl — Super Bowl IV in 1970, when Kansas City beat the Minnesota Vikings, 23–7, in New Orleans: "Had a good time, as I remember. But this is more exciting."
"I looked the teams over very closely and decided to go with the Chiefs," joked the man from Russell, Kansas.
5. Epic week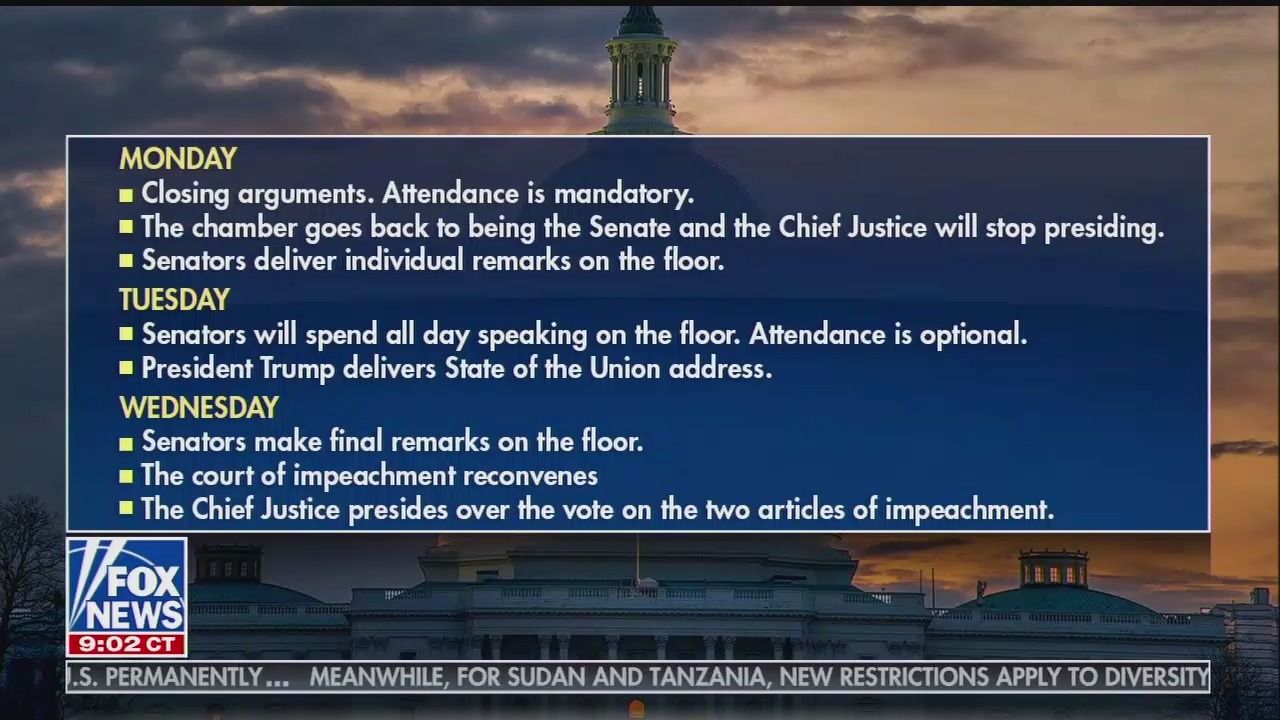 President Trump told reporters at a Super Bowl watch party that he plans "a very, very positive message" in his State of the Union address.
Tomorrow's speech will be sandwiched between tonight's Iowa caucuses and a final vote at his impeachment trial, at 4 p.m. Wednesday.
Michigan Gov. Gretchen Whitmer will give Democrats' SOTU rebuttal.
6. A debate secret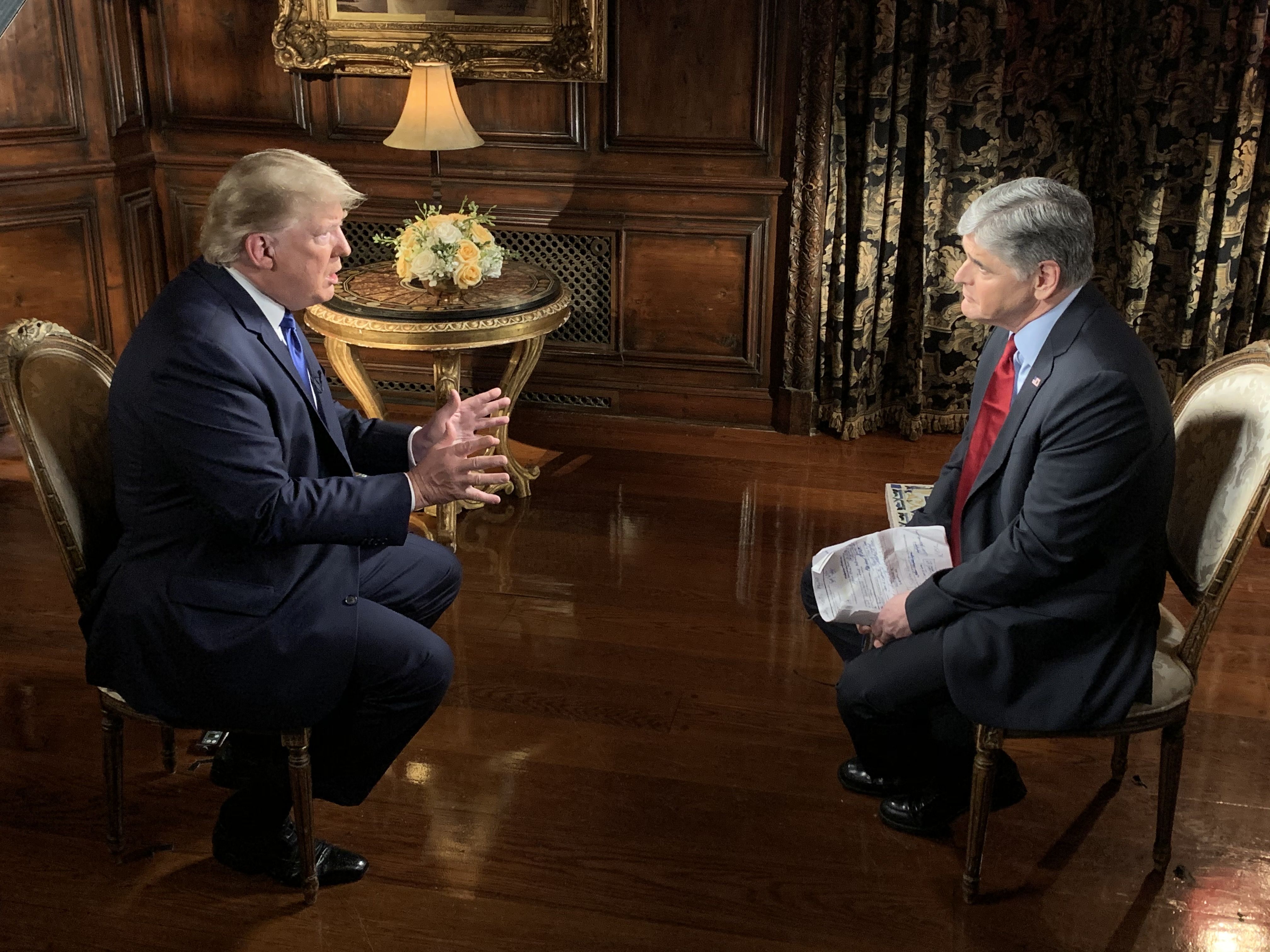 President Trump used his Super Bowl interview with Fox News' Sean Hannity, taped at Mar-a-Lago, to accuse Michael Bloomberg, rising in the Democratic race, of wanting "a box for the debates to stand on":
"You can be short. Why should he get a box to stand on, OK? He wants a box for the debates. Why should he be entitled to that? Really. Does that mean everyone else gets a box?"
Bloomberg's campaign said Trump was "lying."
But here's the thing: TV networks routinely offer a riser to debate participants.
Check out former HUD Secretary Julián Castro, who has since dropped out, at September's Democratic debate in Houston: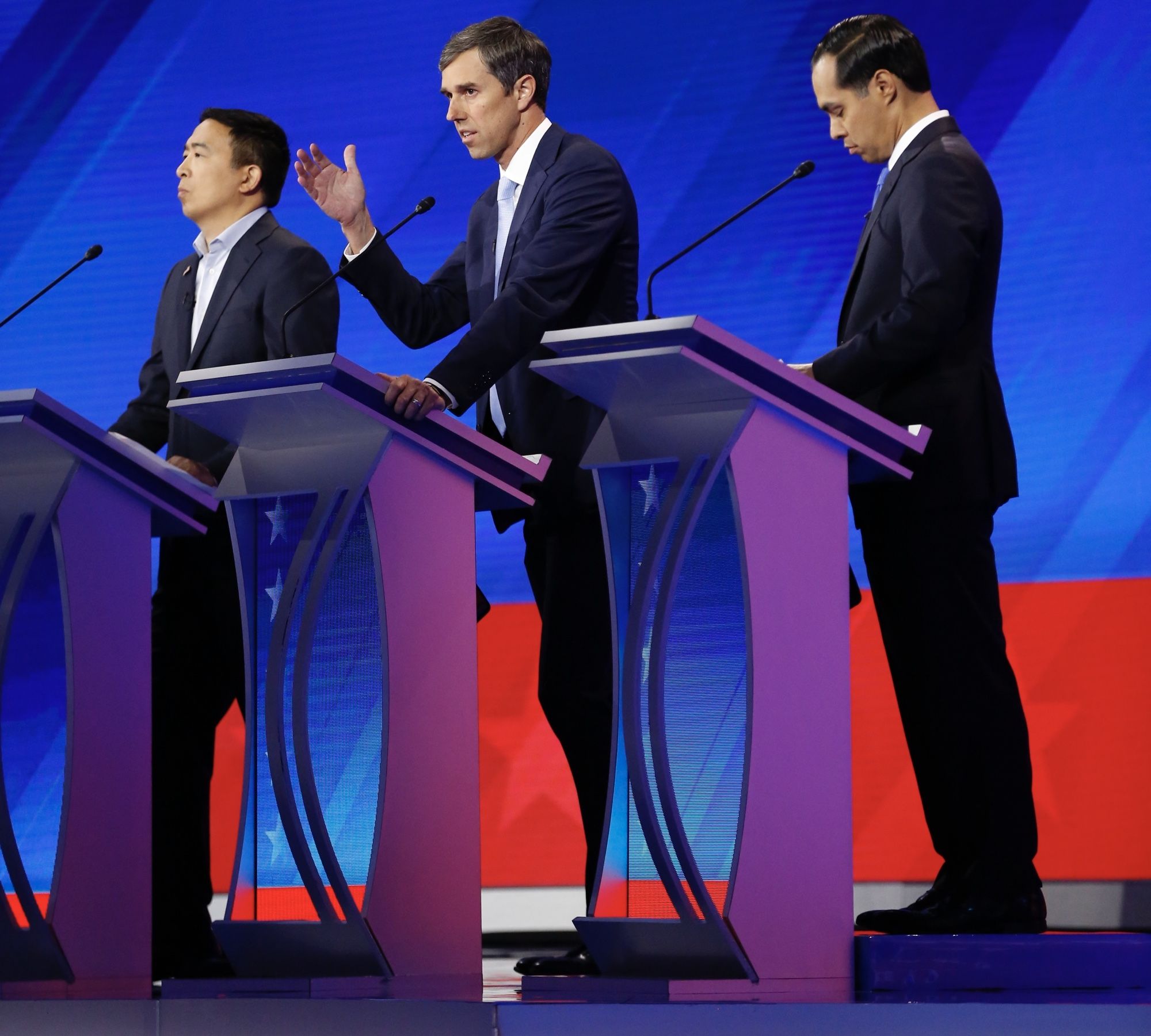 7. As Congress talks climate policy, carbon price gets no love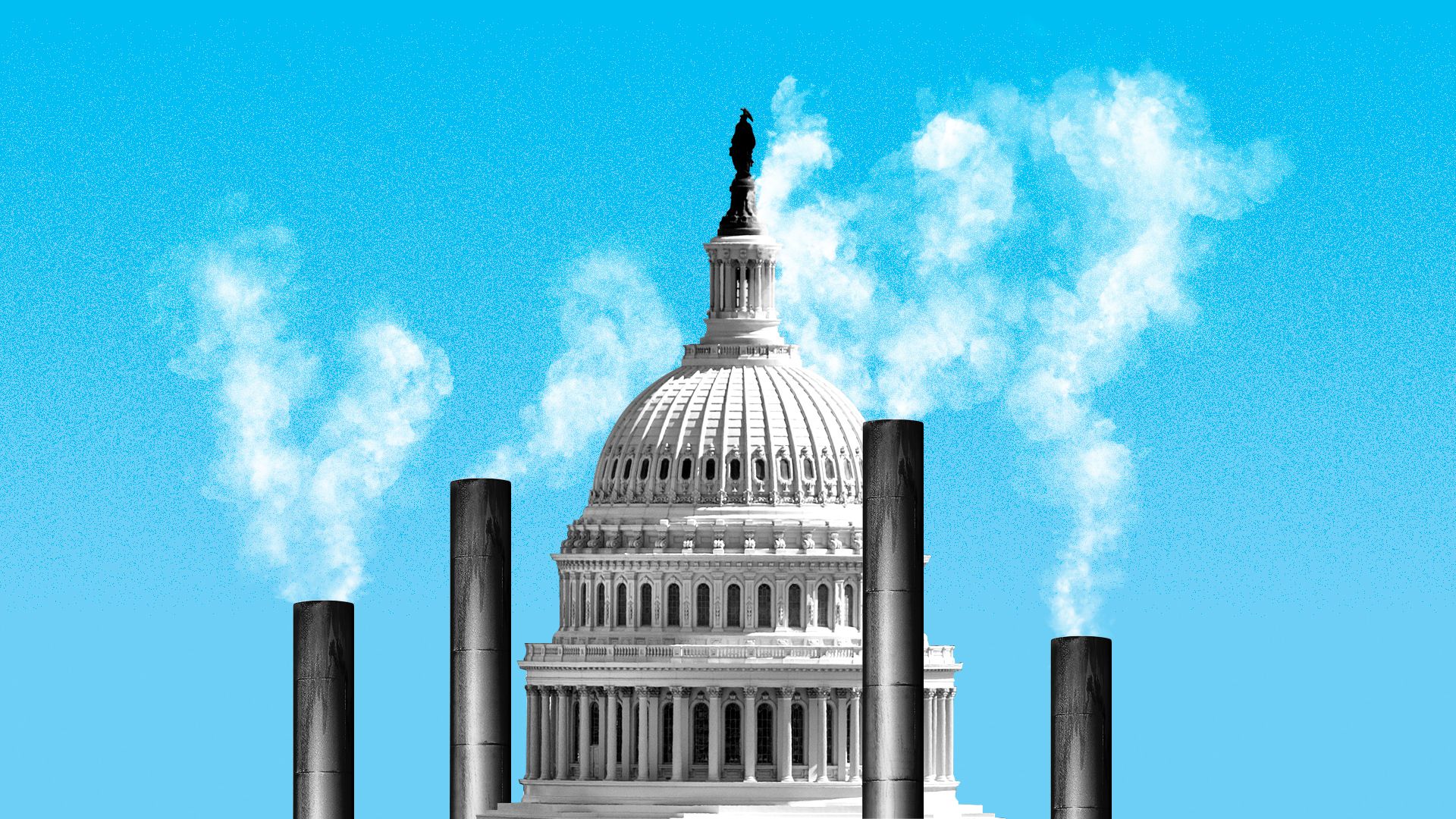 New lobbying urging Congress to support a price on carbon emissions isn't convincing lawmakers to warm up to the policy, Axios' Amy Harder writes in her "Harder Line" column.
Why it matters: A carbon price is widely considered one of the most economically efficient ways to tackle climate change. But its politics remain deeply unpopular.
House Democrats recently introduced legislation that relies on mandates that could put an indirect — and thus less efficient — price on CO2.
After a decade of mostly dismissing climate change, Republicans have begun to engage on policies, but House GOP leadership is pushing far narrower policies.
8. Best Super Bowl ad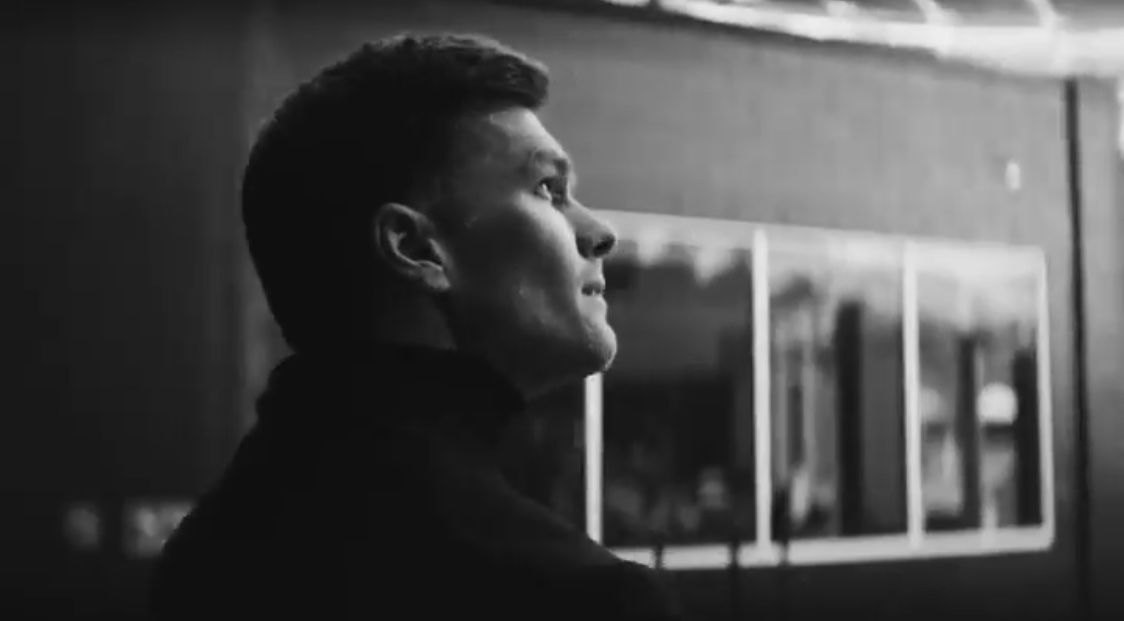 New England Patriots QB Tom Brady may not have been in the Super Bowl, but he lit up Twitter with what seemed like a retirement announcement during the commercials:
"They say all good things must come to an end, but the best just know when to walk away. So to my teammates, my family and, most of all, my fans, you deserve to hear this from me..."
It ended up being an ad for Hulu, and Brady declared that he's "not going anywhere."
9. Andy Reid gets his Super Bowl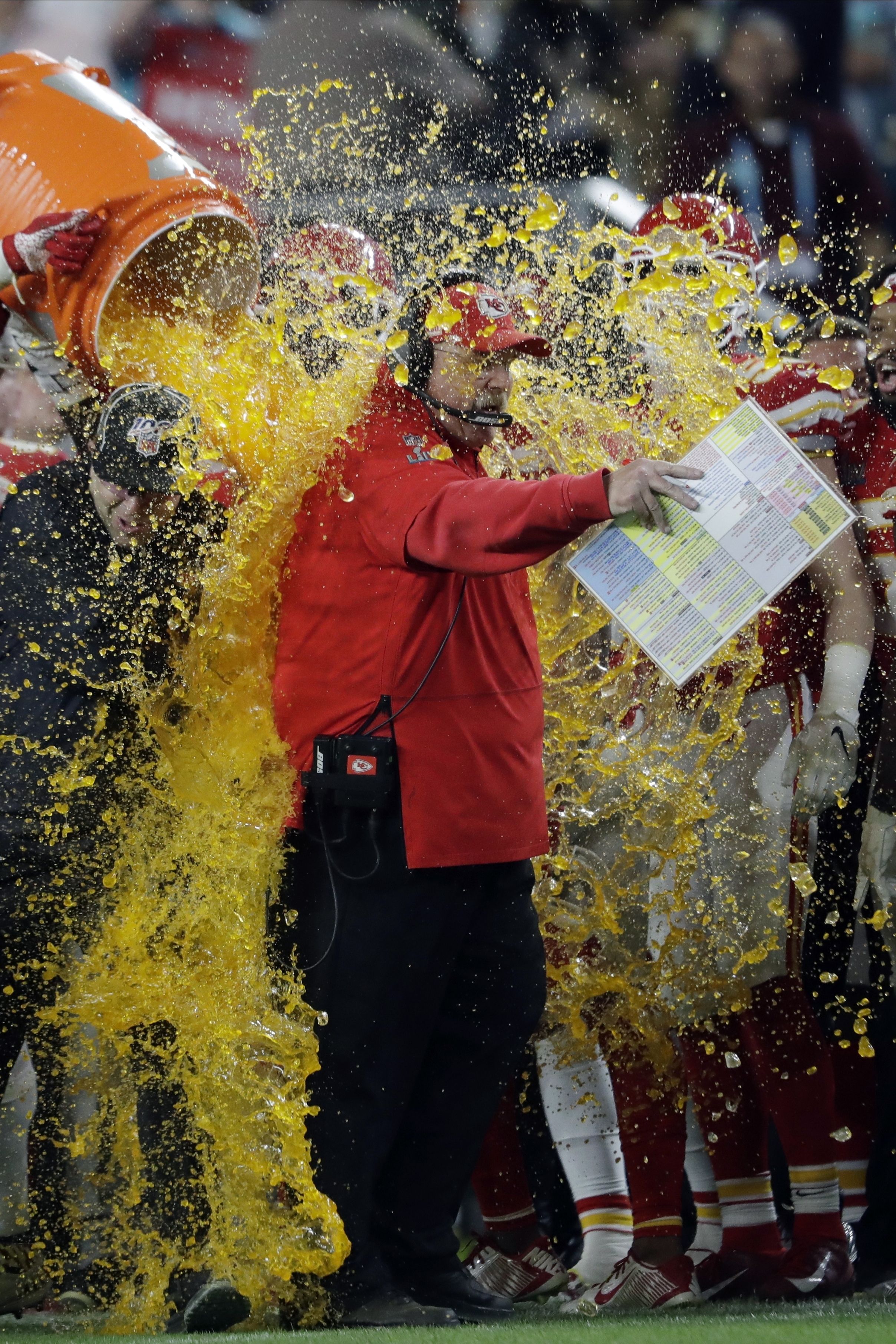 Kansas City Chiefs head coach Andy Reid is doused on the sideline after locking in his first Super Bowl win — coming from behind to top the San Francisco 49ers, 31-20 — after 22 seasons.
"You get one, you want to go get another one, but we've got to backpedal for about a minute here and enjoy this one. And [then] we'll get busy on the next one." (Kansas City Star)
10. 1 fun thing