https://www.axios.com/newsletters/axios-am-5ac14c69-cd6f-4b4b-b121-f88d6ccdbe9c.html?chunk=0#story0
1 big thing: Sally's revenge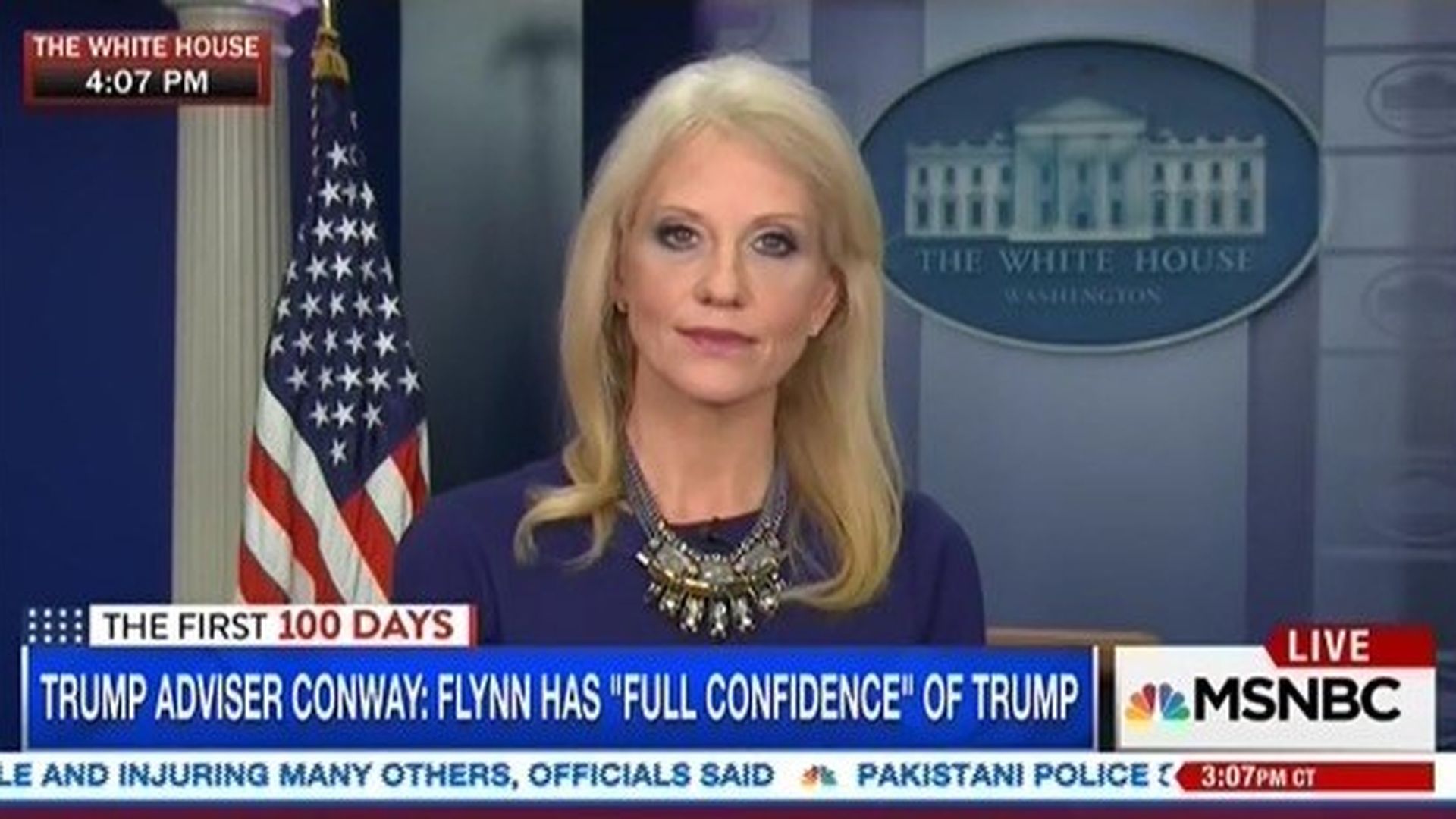 https://www.axios.com/newsletters/axios-am-5ac14c69-cd6f-4b4b-b121-f88d6ccdbe9c.html?chunk=1#story1
2. The letter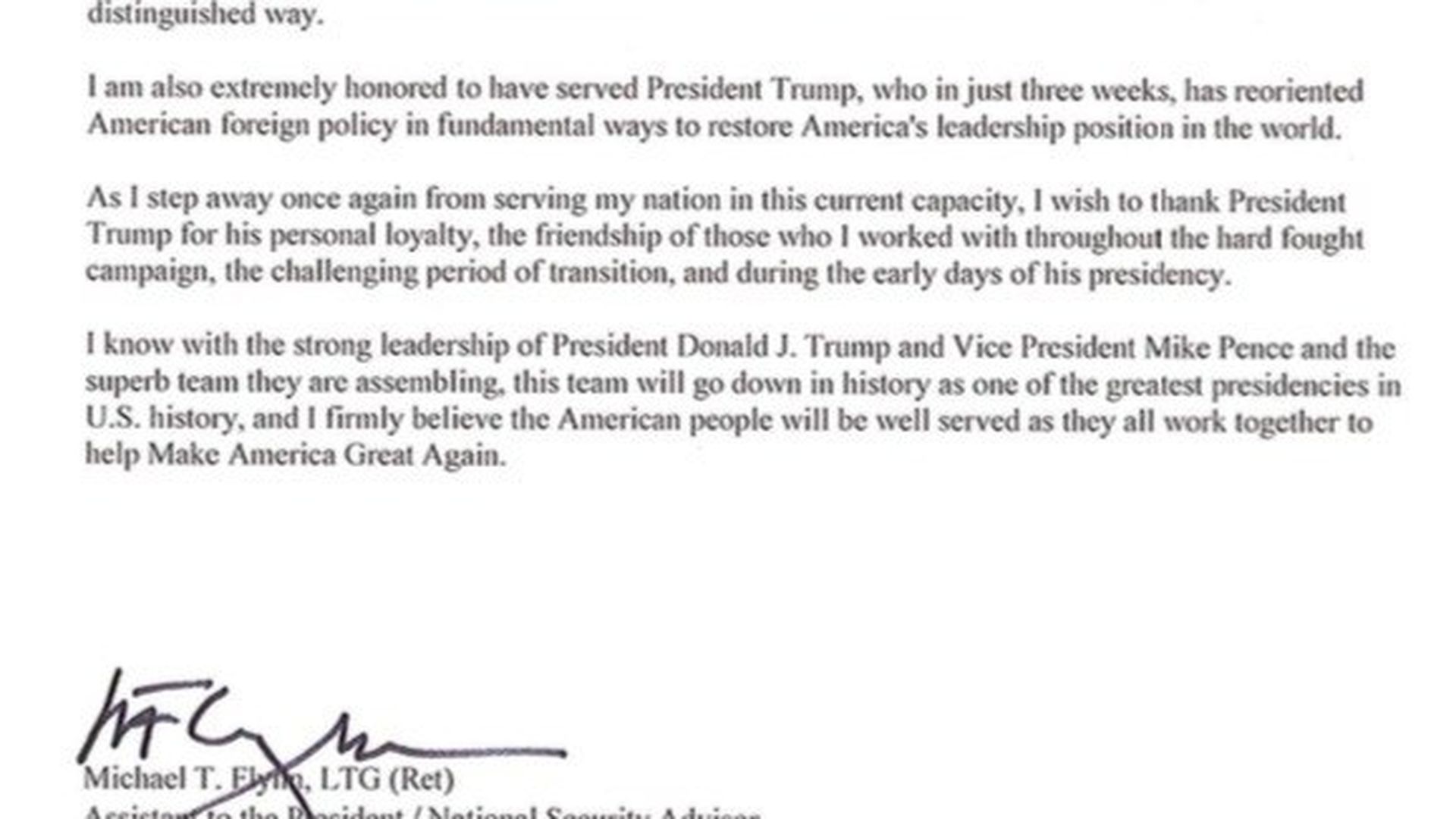 https://www.axios.com/newsletters/axios-am-5ac14c69-cd6f-4b4b-b121-f88d6ccdbe9c.html?chunk=2#story2
3. Ruh-roh!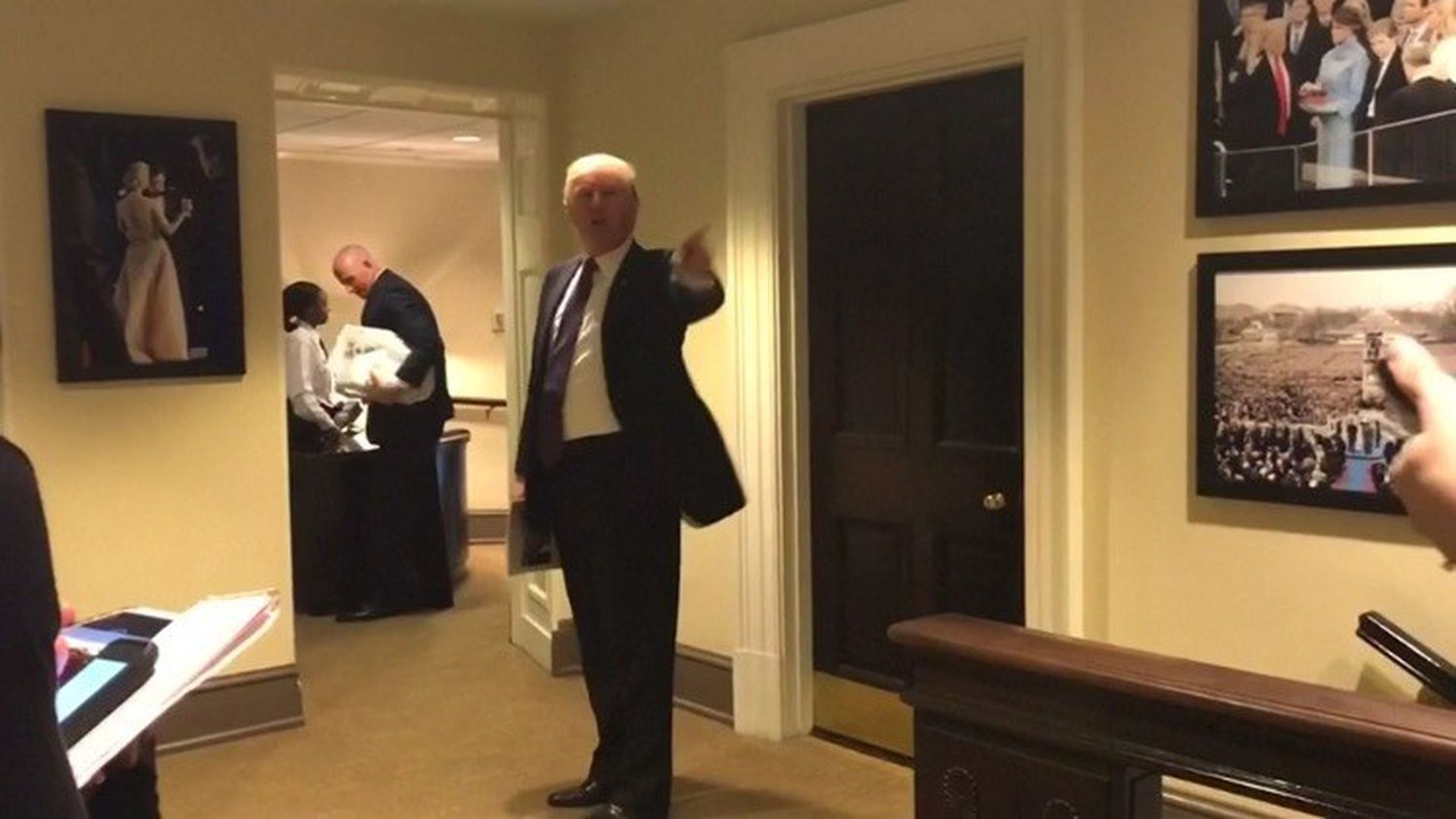 Trump told reporters yesterday in the hallway between the Upper and Lower press offices: "Reince is doing a great job. Not a good job. A great job."
"In Trump administration, tumult becoming norm," by WashPost's Ashley Parker and Phil Rucker: "Several candidates have turned [communications director] down, including Brian Jones, ... a former communications director on the 2008 presidential bid of Sen. John McCain (R-Ariz.) and a senior adviser to Mitt Romney in 2012 ... The administration has also reached out to Ann Marie Hauser, the deputy staff director of the Senate Republican Conference and a Hill veteran."
https://www.axios.com/newsletters/axios-am-5ac14c69-cd6f-4b4b-b121-f88d6ccdbe9c.html?chunk=3#story3
4. Open-door Situation Room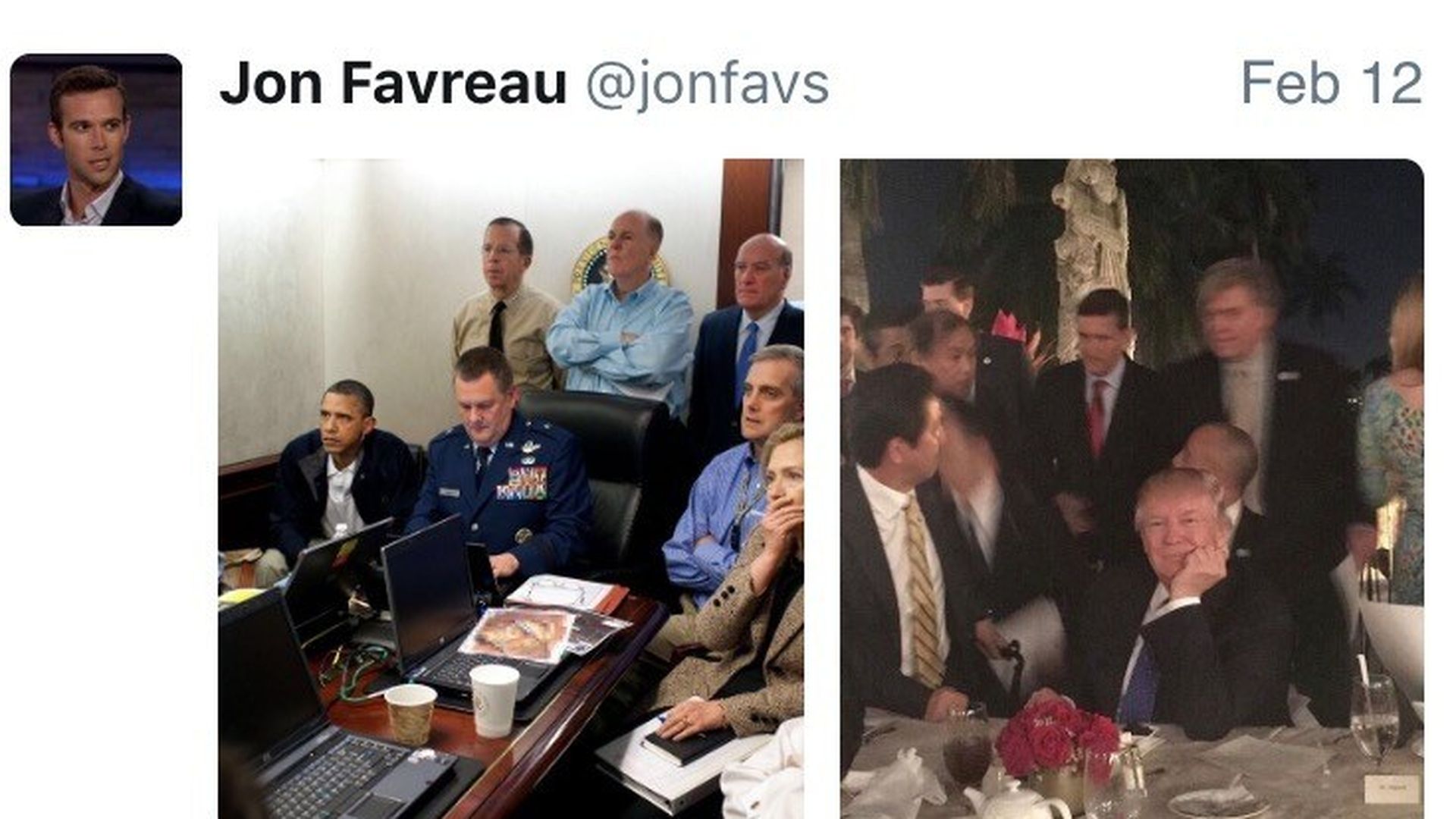 https://www.axios.com/newsletters/axios-am-5ac14c69-cd6f-4b4b-b121-f88d6ccdbe9c.html?chunk=4#story4
5. GOP should fear health-care protests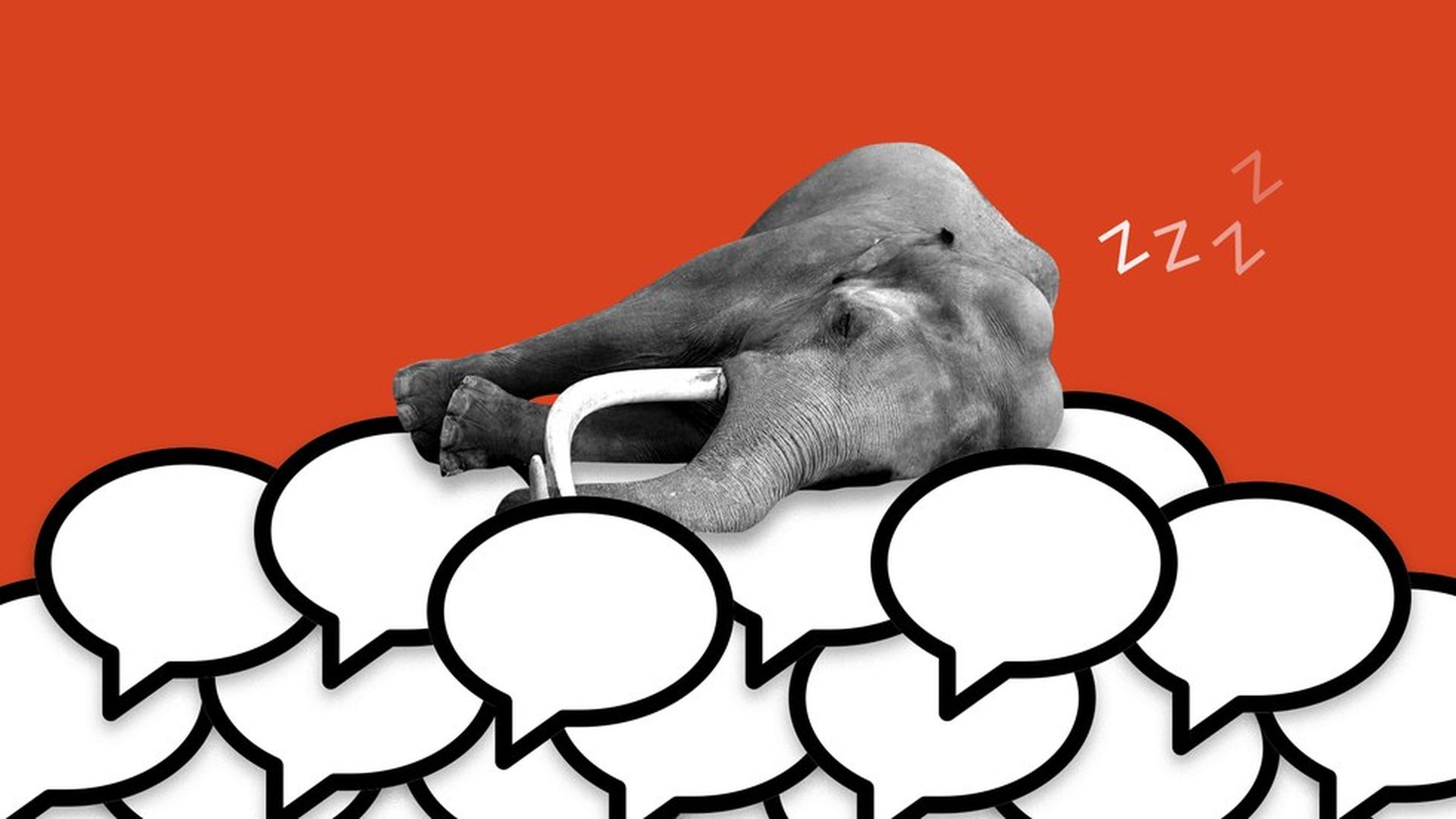 Axios' Jim VandeHei and David Nather warn: "Republicans are busy debating whether these protest are real or manufactured. It might not matter. Democrats were sure the 2009 protests were manufactured too."
Truth bomb: "Once Democrats see coverage of protests elsewhere getting media attention, it's natural to plunge in and pile on. Truth is, these things are usually a mix of contrived and organic."
https://www.axios.com/newsletters/axios-am-5ac14c69-cd6f-4b4b-b121-f88d6ccdbe9c.html?chunk=5#story5
6. All politics is local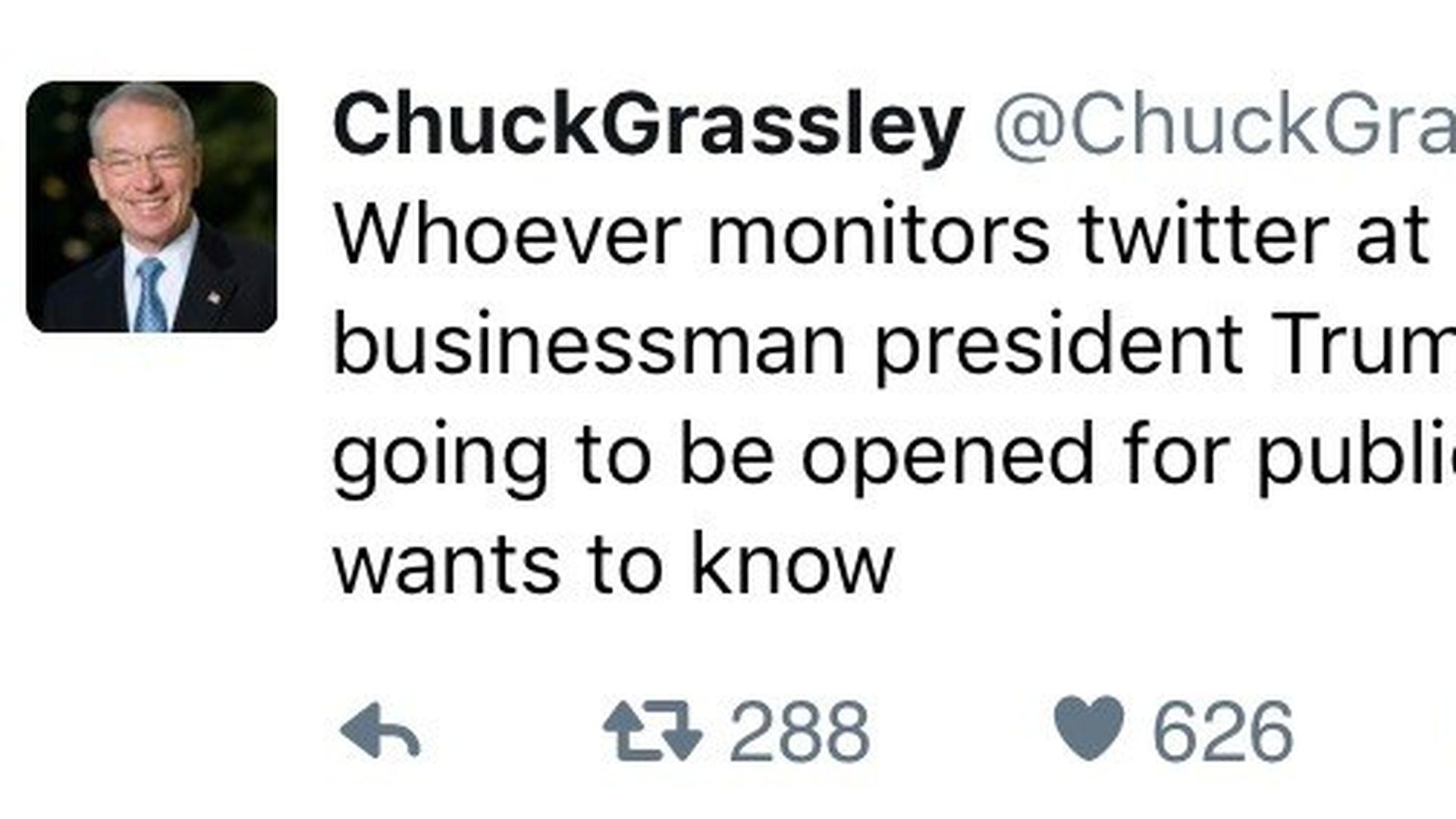 "The White House still isn't open for tours — and Congress is getting annoyed," from WashPost Reliable Source column, by Emily Heil: "At least two dozen lawmakers have signed a letter circulating on Capitol Hill urging the swift reopening of the office that handles tours."
"[T]he Trump White House has been unusually closed off. ... In contrast to the Clinton, Bush and Obama administrations — which all hosted hundreds of well-wishers in the days after an inauguration — the Trumps have so far limited invitees to close family and supporters.
"On the White House website, a warning notes that 'White House Tours will be temporarily unavailable until the Trump Administration is ready to begin processing Public Tour requests.'"
https://www.axios.com/newsletters/axios-am-5ac14c69-cd6f-4b4b-b121-f88d6ccdbe9c.html?chunk=6#story6
7. Tops in media trends
Jake Tapper debut novel ... "Little, Brown ... announced ... THE HELLFIRE CLUB, ... by Jake Tapper, CNN anchor and Chief Washington Correspondent. ...Tapper was represented ... by Robert B. Barnett ... [T]he book is slated for publication in the summer of 2018. THE HELLFIRE CLUB is a thriller set in 1954 in Washington, DC, where Charlie Marder is a newly appointed young New York congressman navigating the dangerous waters of the era and the capital with his wife, Margaret, a zoologist with ambitions of her own."
"Amid the swirl of glamorous and powerful political leaders and deal makers, a mysterious fatal car accident thrusts Charlie and Margaret into an underworld of secret deals, secret societies, and a plot that could change the course of history."
Wall Street Journal closing loophole ... Digiday's Lucia Moses: "[I]t's turning off Google's first-click free feature that let people skirt the Journal's paywall ... [T]he Journal turned it for off four sections for two weeks, resulting in a dramatic 86 percent jump in subscriptions."
"Wall Street Journal Editor Defends Coverage of Trump," by N.Y. Times' Sydney Ember, on p. B2: "Facing tough questioning at a town-hall-style meeting with the staff, [Editor in Chief Gerry Baker] suggested that other papers had discarded objectivity, and that anyone who wanted to work at an organization with a more oppositional stance toward the administration could find a job elsewhere."
"Disney Cuts Ties With YouTube Star" -- Wall Street Journal front page: "Felix Kjellberg, a top star with 53 million subscribers to his 'PewDiePie' YouTube channel, ... has posted nine videos that include anti-Semitic jokes or Nazi imagery [since August] ...
"On Monday after the Journal contacted Disney about the videos, the entertainment giant said it was severing ties ... Kjellberg is a top earner on YouTube, making roughly $14.5 million last year."
https://www.axios.com/newsletters/axios-am-5ac14c69-cd6f-4b4b-b121-f88d6ccdbe9c.html?chunk=7#story7
8. Hot in tech
"Bill Gates' latest challenge: Trump -- The billionaire philanthropist says 'America First' may hurt funding of global initiatives" -- USA Today banner, by Marco della Cava in Sunnyvale, Calif.: "'With this new crowd, and with some of things they want to do fiscally, it just means we're going to have to tell the story of how amazing this work is,' he said. [Bill and Melinda Gates] worry a new nationalist view in [the U.S. and Britain] could jeopardize foreign aid."
Jeff Bezos, in an interview with Fast Company magazine, which named Amazon the World's Most Innovative Company of 2017: "I have the best job in the world because I get to work in the future."
Asked about divides in the country, his answer is "almost laughably narrow.": "I'll tell you one way that I don't think anybody is divided ... Everybody wants fast delivery. Low prices. I'm serious about this. Our job is to provide a great customer experience, and that is something that is universally desired all over the world."
https://www.axios.com/newsletters/axios-am-5ac14c69-cd6f-4b4b-b121-f88d6ccdbe9c.html?chunk=8#story8
9. World Press Photo of the Year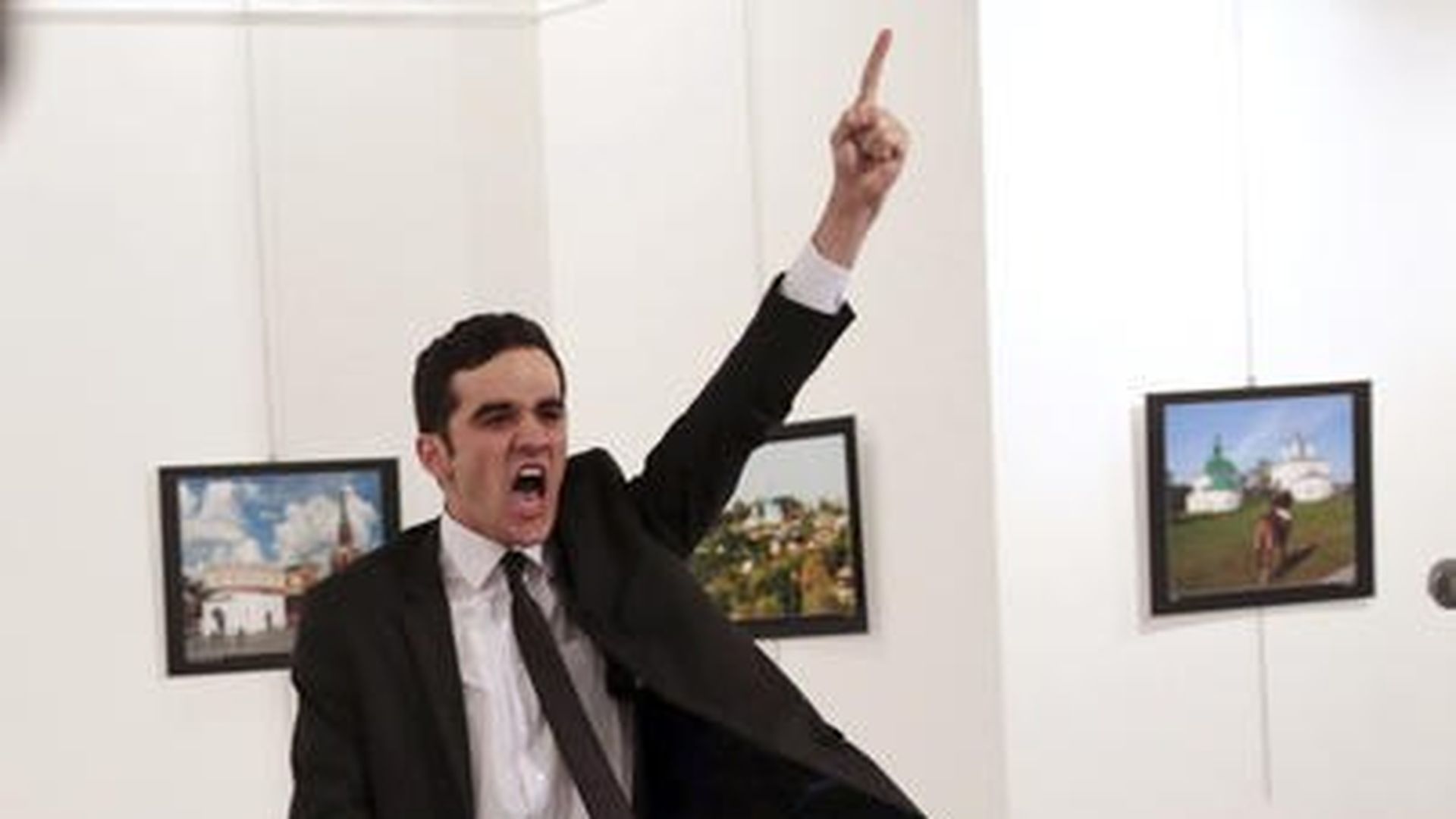 Monday, Dec. 19, 2016, at an art gallery in Ankara, Turkey ... "As an off-duty policeman who had just assassinated Russia's ambassador to Turkey stood in front of Burhan Ozbilici waving a gun, the veteran Associated Press photographer summoned the composure to stand his ground and keep taking pictures."
"'I immediately decided to do my job because I could be wounded, maybe die, but at least I have to represent good journalism,' Ozbilici said Monday as his image of gunman Mevlut Mert Altintas looming over the body of Ambassador Andrei Karlov was named World Press Photo of the Year."
"The digital award winners covered issues that included modern relationships, the rise of walls and fences around the world, and the story of an American boxer from Flint, Michigan." See the winners.
https://www.axios.com/newsletters/axios-am-5ac14c69-cd6f-4b4b-b121-f88d6ccdbe9c.html?chunk=9#story9
10. 1 fun thing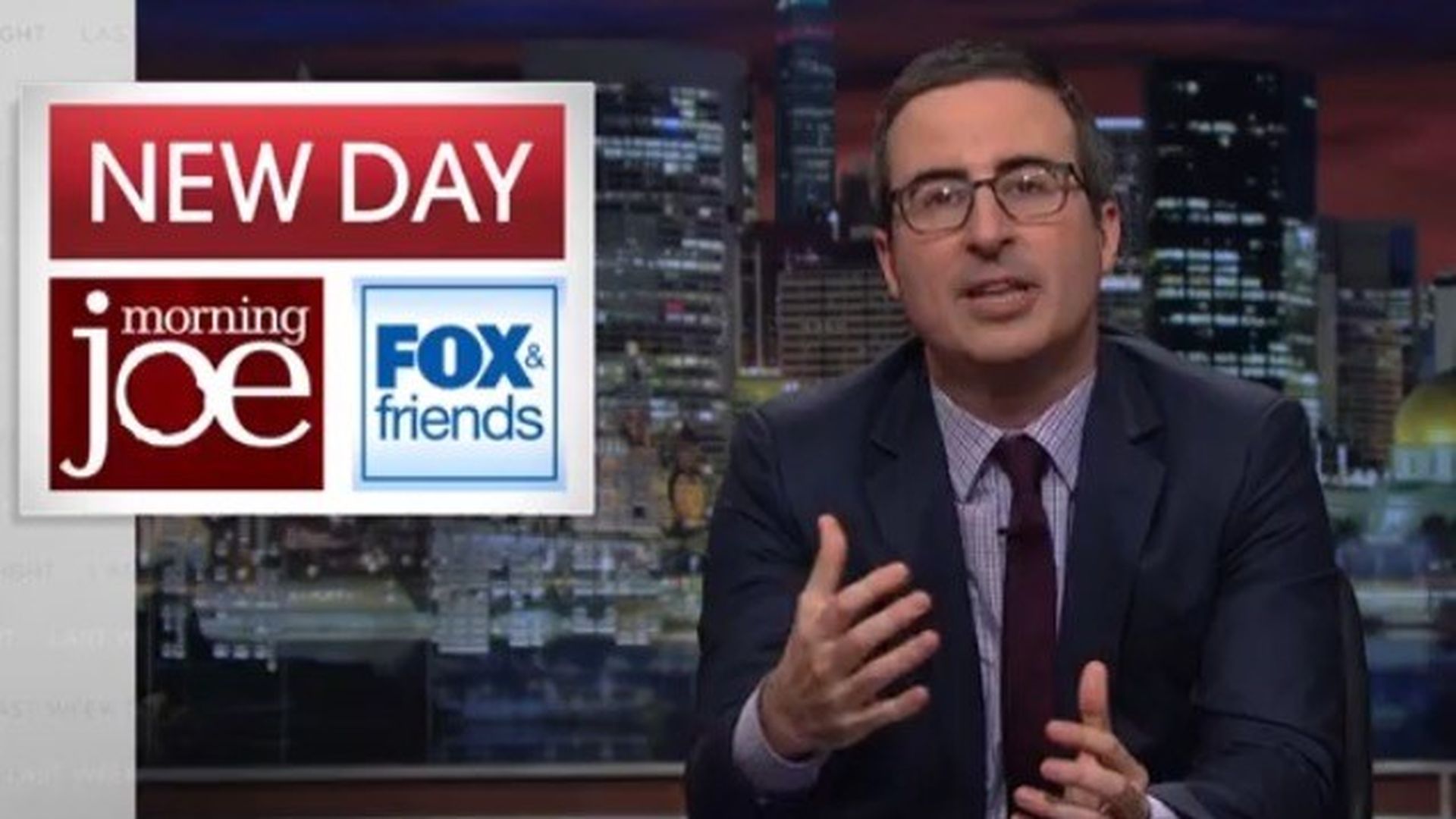 HBO's John Oliver joked on "Last Week Tonight" that Trump took office "around 412 years ago." Oliver's big finish: "There is one small way we wanted to try and sneak some useful facts into his media diet. As we now know, he watches morning cable news for information. So we've actually created a series of commercials in an attempt to bring him up to speed on information he may lack."
"We're going to run them on shows that we know he watches every day." The spoof spots began airing in the D.C. area yesterday between 8:30 and 9 a.m. on the three cable news stations.
The ads include primers on: the nuclear triad ("in case you're the kinda person who might really need to know that"), the Geneva Convention, the location of Gabon, the unemployment rate, inner-city demographics ... and table manners.