Axios AM
May 08, 2017
1 big thing: Slow road for Trump agenda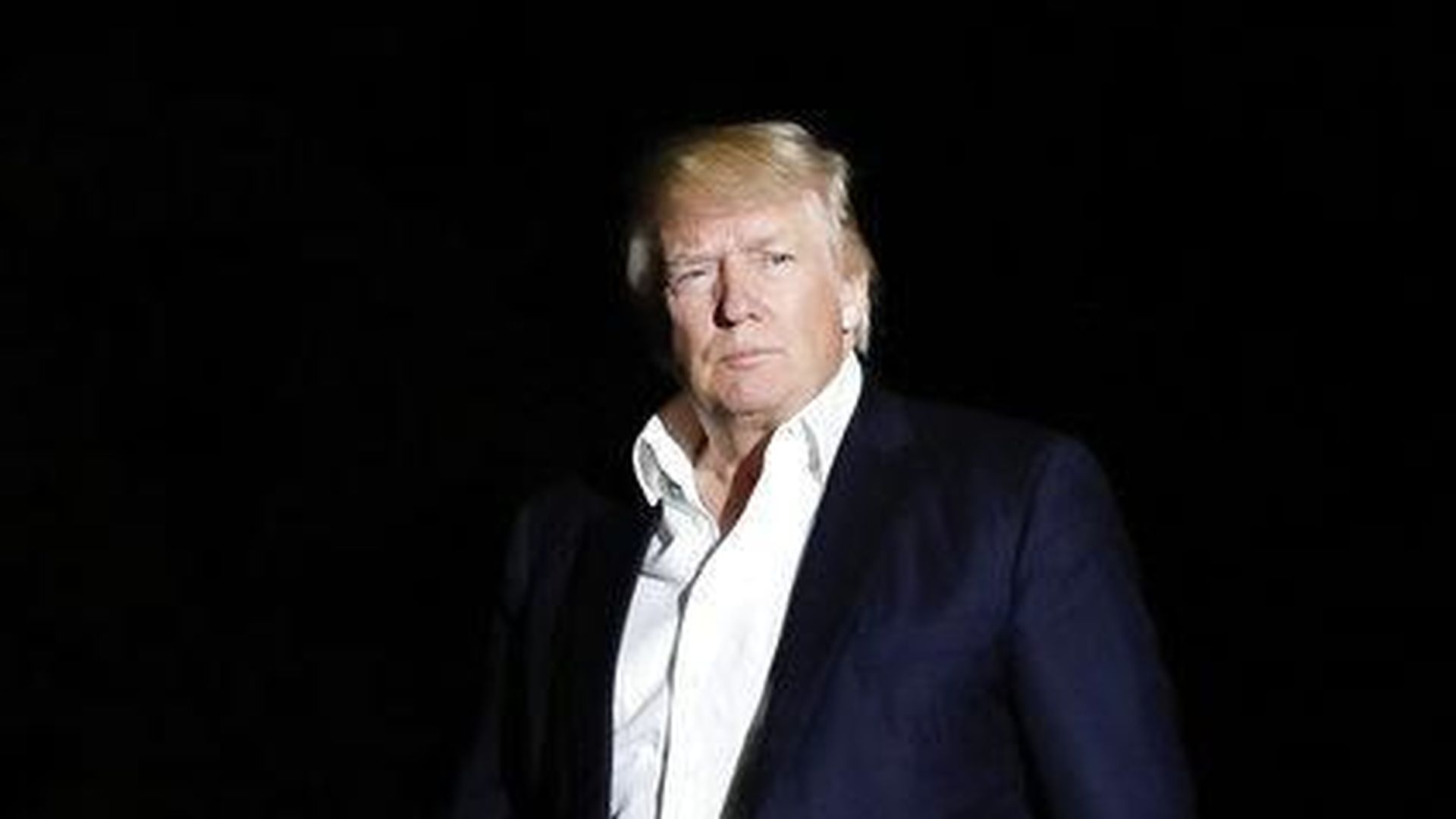 With Dems fired up by the messy process and result of the House health-care fight, everything on President Trump's agenda is likely to take longer than strategists had planned.
Here's the latest on how the Hill calendar looks:
If health reform makes it to Trump's desk, it's unlikely to be before fall. It'll take up the Senate calendar through the summer, then the conference committee and another floor fight in the House.
For the first time, some key Republicans are pessimistic that tax reform can be finalized this year. It has to come after the 2018 budget (its own sinkhole). So tax reform could get pushed into 2018, and ambitious bills are even harder in an election year since the other side doesn't want to give the White House a win.
Massive spending for an infrastructure package will be a tough sell with the hardline House Freedom Caucus and some Senate conservatives. So Trump will probably need Ds — tough before midterms.
Be smart: The Rose Garden celebration on the House health bill was a sugar rush for Rs and no indication of momentum: The math on their own side remains intractable. And with the Cook Political Report's Amy Walter now giving Dems a 40-50% chance of taking the House, they're less likely than ever to help Trump.
The Speaker pivots to tax reform, traveling to Ohio during this week's congressional recess, per Axios' Jonathan Swan: Ryan will visit manufacturers and hold a roundtable with business leaders "as the beginning of coordinated efforts between House leadership and the administration to sell tax reform."
Elsewhere on the Trump agenda ...
Radically remake EPA ... Top of N.Y. Times front page, "E.P.A. Dismisses [at least 5] Members of Major Scientific Review Board," by Coral Davenport: "A spokesman for the E.P.A. administrator, Scott Pruitt, said he would consider replacing the academic scientists [on the 18-member Board of Scientific Counselors] with representatives from industries whose pollution the agency is supposed to regulate, as part of the wide net it plans to cast."
Fill federal bench ... NYT's Adam Liptak: "Trump is turning his attention to the more than 120 openings on the lower federal courts. [Today], he will announce a slate of 10 nominees to those courts, a senior White House official said, the first in what could be near monthly waves of nominations."
2. Trump wasn't happy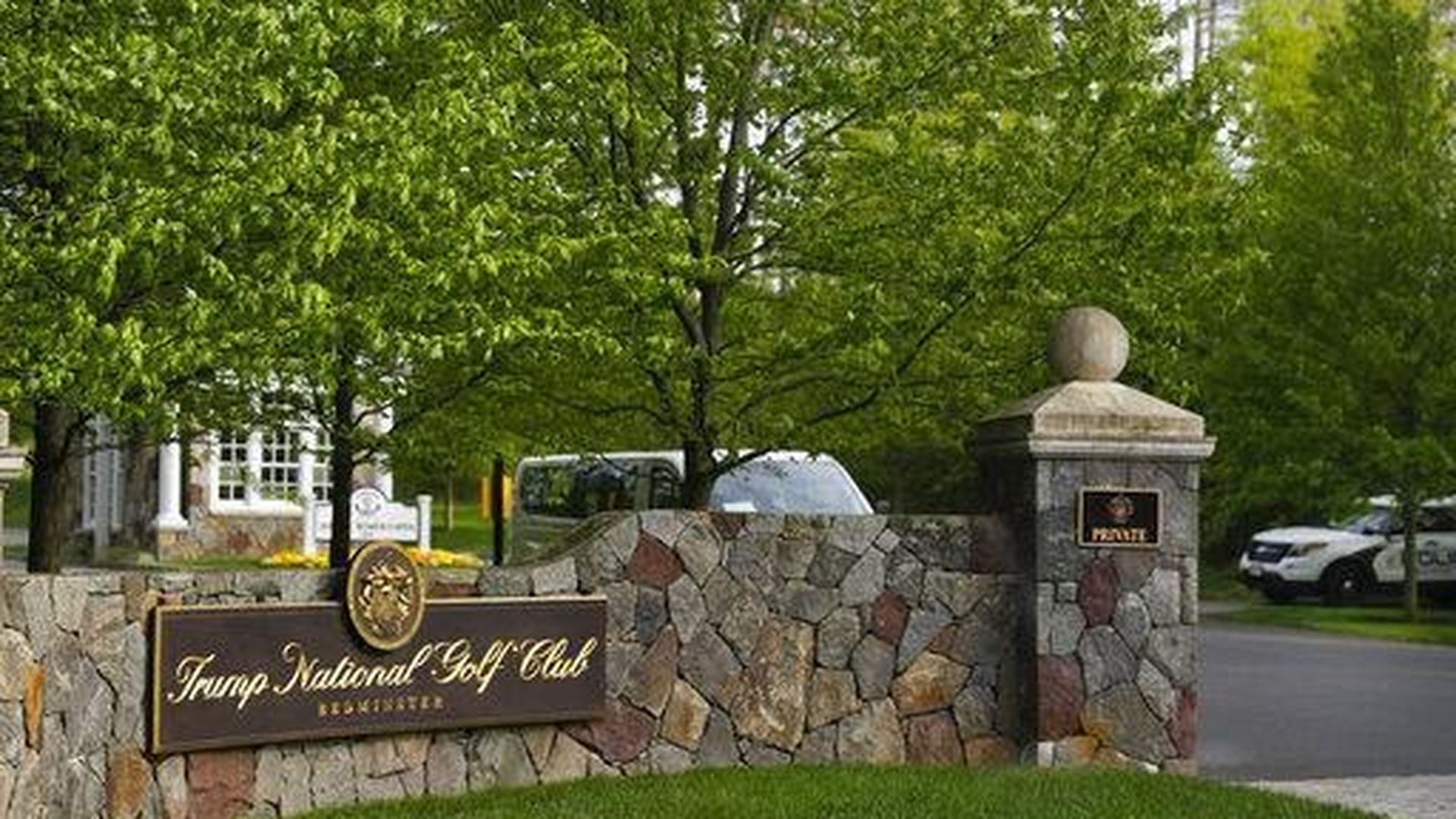 President Trump disagrees with his staff, taking up for former national security adviser Mike Flynn after Axios' Jonathan Swan reported that most aides were eager to toss him overboard:
At 2:30 today, Sally Yates, the deputy attorney general under President Obama, is expected to tell a Senate subcommittee that she warned top White House officials that Flynn had misled them about his Russia contacts.
After we posted a story about the administration's strategy, Swan filed an update: "Trump still defends his former national security adviser and wasn't happy to see an Axios story Sunday afternoon saying administration officials have been attacking Flynn to reporters. ... [T]he President wants any of his staff who've been feeding negative lines about Flynn to the media to stop immediately."
Enter our STREAM to see Trump's reasoning.
Be smart: The strategy article reports that the White House plans to "[B]rand Yates as a Democratic operative who was out to get Trump from the beginning." On Twitter, former Justice Department spokesman Brian Fallon calls that a "smear": "She was a nonpolitical, career DOJ attorney for two decades."
3. Populism paused, not punctured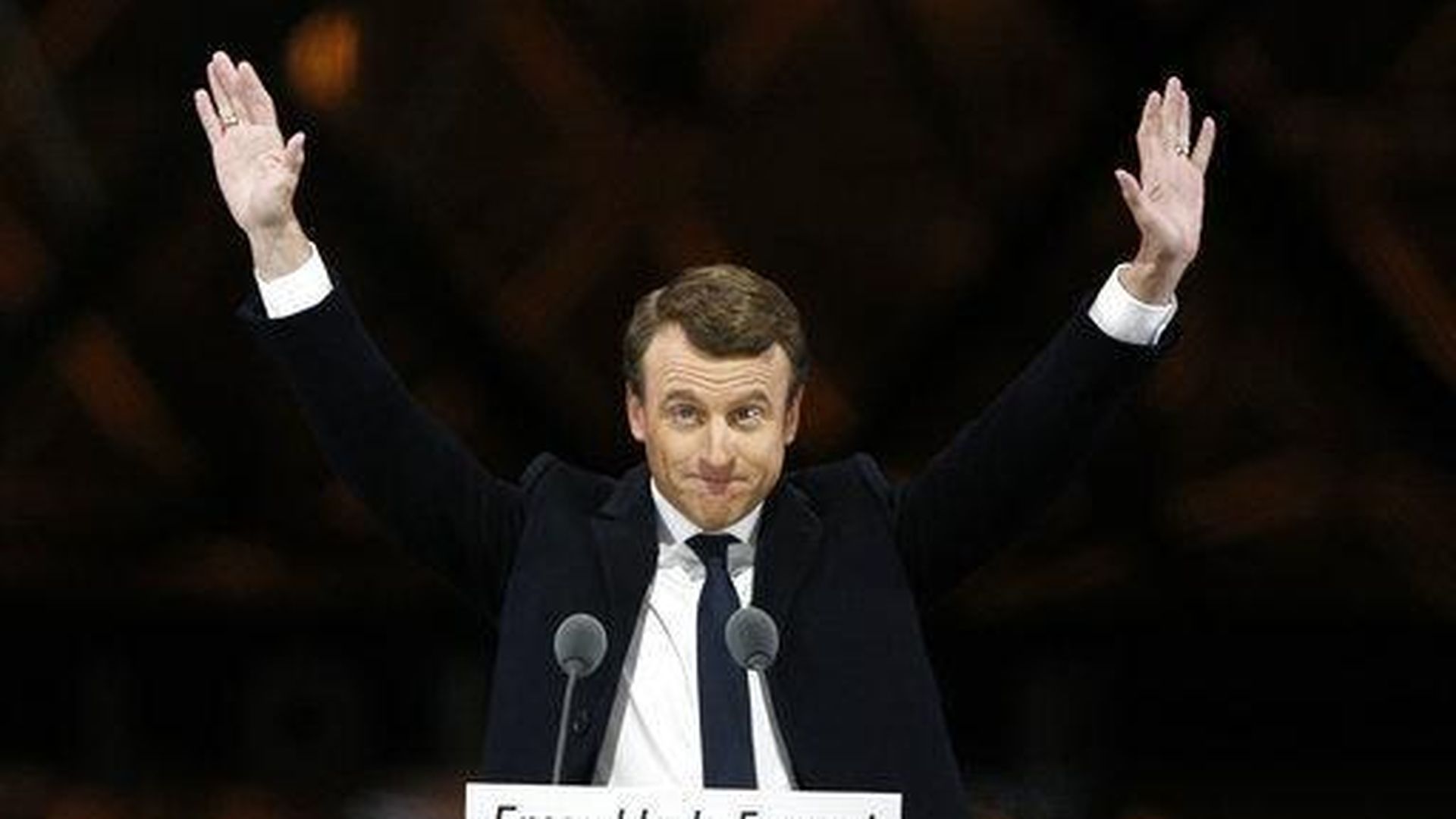 66% to 34% ... Last night's defeat of nationalist Marine Le Pen for French president, and the landslide for 39-year-old centrist Emmanuel Macron (who has never held elective office), was a pause but not a halt in the global populist wave:
CFR President Richard Haass told me: "This was a good day, but not the end of anything."
A conservative friend writes: "Once the swooning over Camelot ends, the French electorate will grow increasingly disillusioned with Europhile politics."
Haass agreed that if Macron isn't effective, the forces that propelled LePen could return with a vengeance.
N.Y. Times' Adam Nossiter, in Paris: "[M]any voters wanted change but were appalled at the type of populist anger that had upturned politics in Britain and the United States."
The bottom line: "The centrist's emphatic victory, which also smashed the dominance of France's mainstream parties, will bring huge relief to European allies [and global traders] who had feared another populist upheaval to follow Britain's vote to quit the EU and Donald Trump's election." (Reuters)
4. The new gold rush
Silicon Valley has become "officially a retirement community" for ambitious D.C. expats, the L.A. Times' Seema Mehta writes:
"It's a new gold rush — to social media companies, tech start-ups, incubators and key players in the sharing economy."
The scene in an exposed-brick bar in San Francisco's South of Market district: "A graying man — once the baby-faced press wrangler for Sen. Barack Obama's nascent presidential campaign — nursed an absinthe cocktail as he mingled near a former spokesman for President George W. Bush's 2004 reelection."
Ben LaBolt, an alumnus of Obama's campaigns and White House, now a partner at Bully Pulpit Interactive: "There are a lot of people out here creating change and bumping up against institutional actors committed to defending the status quo."
Bonus LaBolt: "It's good to see old friends and new faces as well. Or, as we like to call you, prospective clients."
Why it matters: "Democrats and Republicans who fought each other while working on opposing campaigns find themselves working on shared goals and trying to affect change outside the nation's gridlocked capital."
P.S. "A group of Obama veterans are banding together to invest in tech that can help Democrats win: The new effort is called Higher Ground Labs, and it's hoping to help the party in state and local races." (Recode's Tony Romm)
5. A D.C. disconnect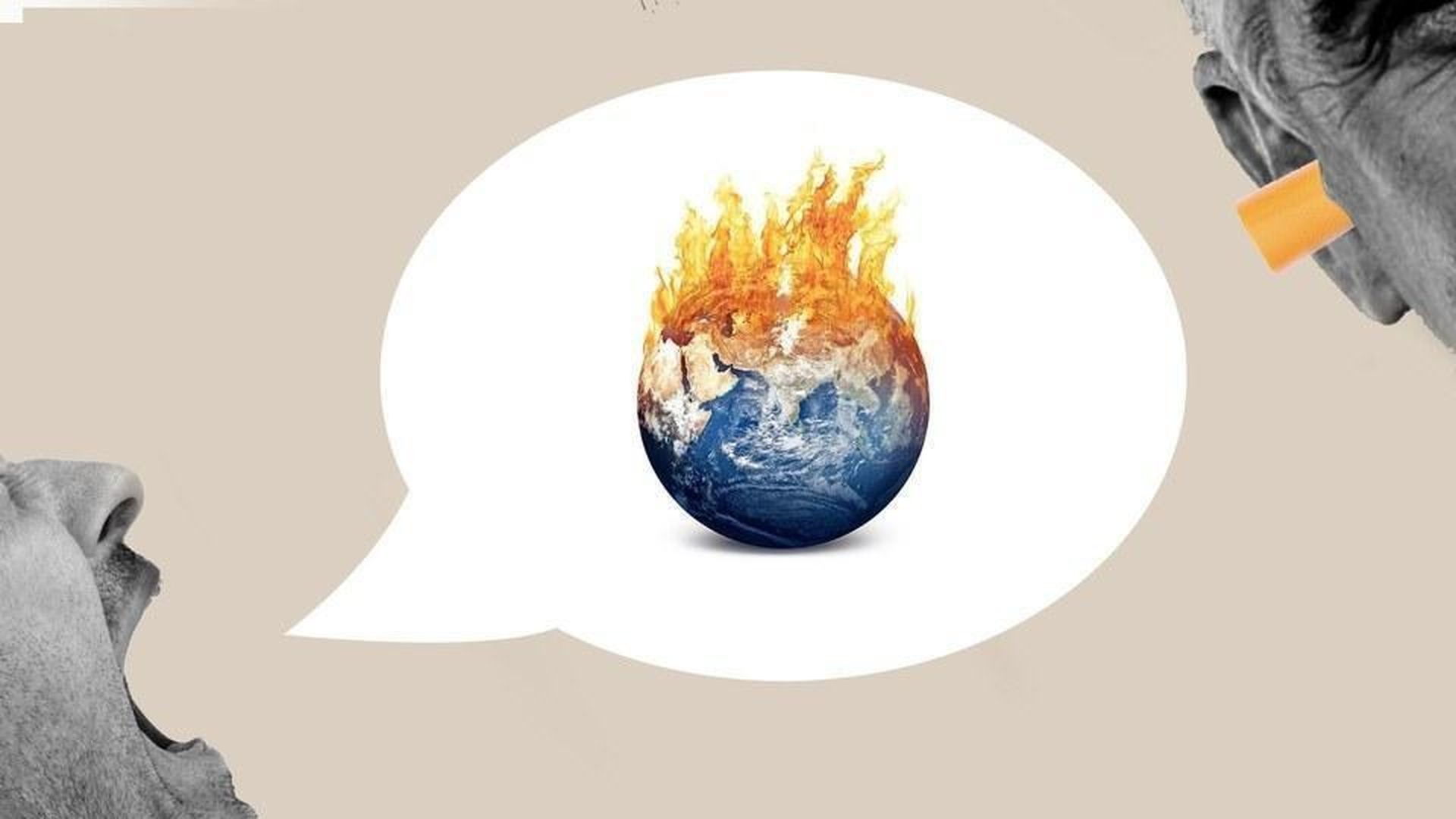 Congress hasn't seriously considered a climate bill since 2010. But outside of the beltway, concern about climate change is at record highs, Axios' Amy Harder points out in her "Harder Line" energy column.
Small efforts: "A small group of conservative leaders [the Climate Leadership Council], including top officials from the Reagan [James Baker III] and both Bush administrations, are trying to lay the groundwork to push Congress and the Trump administration to pursue a tax on carbon emissions."
Dip into our STREAM to see how each side has blown it, and how they could be more effective.
6. Activist Obama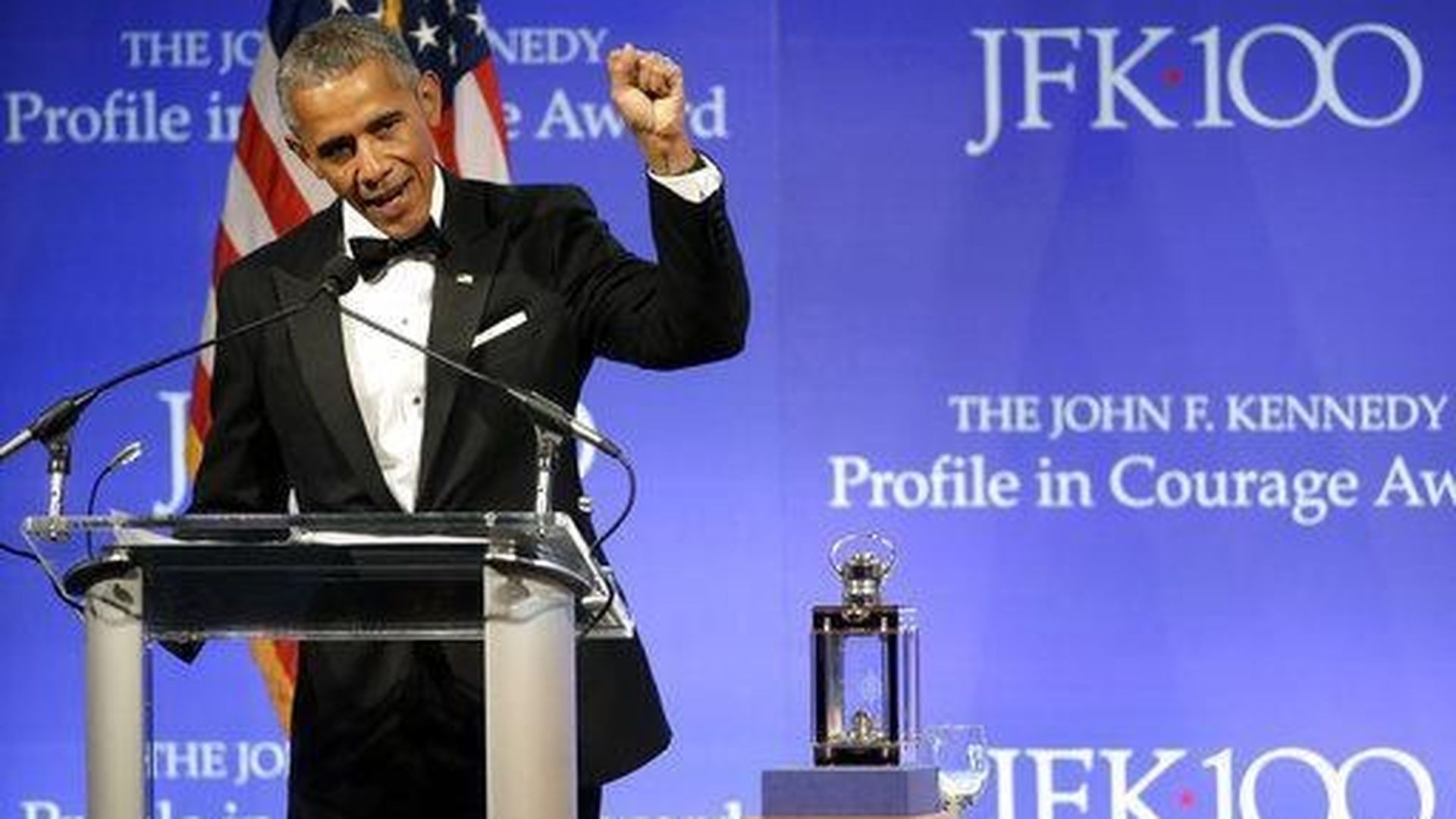 Making it clear that he plans to keep a higher profile than the last ex-president, President Obama targeted Congress as he spoke in Boston last night at the John F. Kennedy Presidential Library and Museum, accepting the annual Profile in Courage Award.
The Globe's Joshua Miller and Laura Krantz, on A1: "In one of his first speeches since he left the White House, ... Obama built a moral case against President Trump's efforts to repeal his health care law."
Obama: "I hope that current members of Congress recall that it actually doesn't take a lot of courage to aid those who are already powerful, already comfortable, already influential — but it does require some courage to champion the vulnerable and the sick and the infirm."
Dip into our STREAM for Obama's top quotes.
7. From protests to policy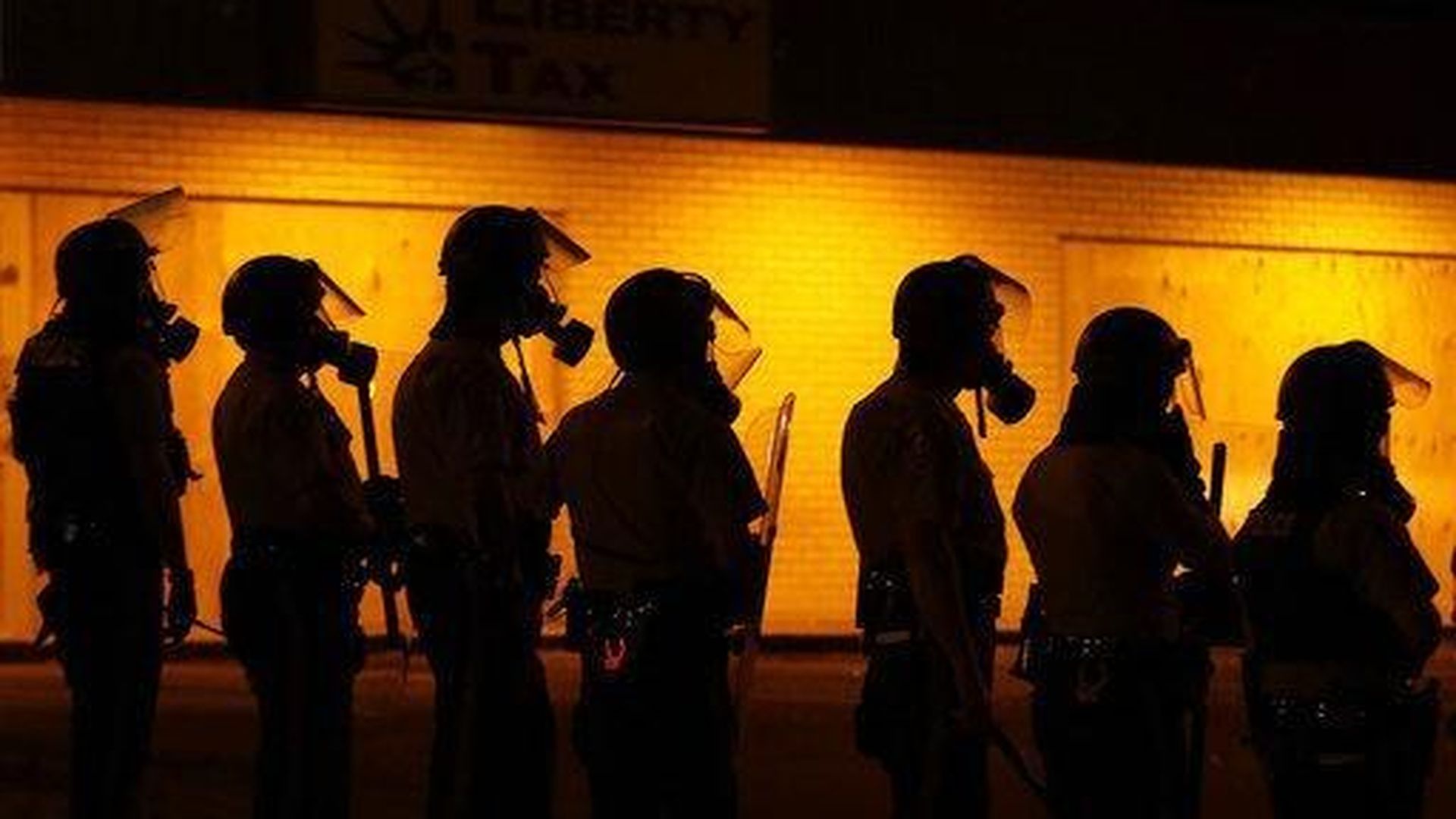 Recent controversial police encounters with black Americans have been met with relatively subdued responses, the WashPost's Janell Ross and Wesley Lowery point out on the front page:
The movement: "The Black Lives Matter network is now one of more than 50 groups that have christened themselves The Majority, a coalition of progressives working on social justice issues, including LGBT rights."
A top issue: "Money bail," where "[p]oor defendants — who stand to lose jobs, apartments and custody of their children as they sit in jail — often plead guilty to lesser crimes without seeing a judge or jury."
The takeaway: "In recent controversial encounters between police and unarmed black people, law enforcement has responded faster and with more regret than seen in years past."
8. "The Gig Is Up"
The New Yorker has a skeptical take on the share economy, "Dept. of Labor ... Many liberals have embraced the sharing economy. But can they survive it? ... " by Nathan Heller:
"'Sharing' boosters herald the virtues of autonomy and flexibility; skeptics warn about the rise of a new precariat."
"[T]he sharing economy became a liberal beacon."
Chris Lehane, Clinton-Gore alumnus now at Airbnb: "Ultimately, what we're doing is driving wealth down to the people,"
"Regulation is government's usual tool for blunting adverse consequences, but most sharing platforms gain their competitive edge by skirting its requirements."
The big change: "The precariat is everywhere. Companies such as Nissan have begun manning factories with temps; even the U.S. Postal Service has turned to them. Academic jobs are increasingly filled with relatively cheap, short-term teaching appointments."
Worth reading the whole thing. I was especially interested in Airbnb logistics services (including one called Happy Host) that have sprung up in major cities to provide bookings, cleanings, check-in, etc.
9. The talk of Wall Street
Big startups hold off going public ... "The market for IPOs is rebounding, but high-profile startups like Uber and Airbnb are shying away amid concerns their companies would be valued at less than private fundraising rounds," per a Wall Street Journal front-pager by Corrie Driebusch and Maureen Farrell:
"A slew of companies are preparing to go public later this year."
"Conspicuously missing ... are some of the highest-profile private companies, such as Uber Technologies Inc. and Airbnb Inc., which aren't expected to come to market before 2018."
Be smart: "[S]ome investors and underwriters say there's concern that the public markets are being used as a last resort. Some of the companies debuting have tried to sell themselves and failed."
Why it matters: "It's symptomatic of a decadeslong trend that's seen the total number of public companies in the U.S. decline sharply as more entrepreneurs and others choose to avoid the increased disclosure and other perceived drawbacks of broad ownership."
10. 1 fun thing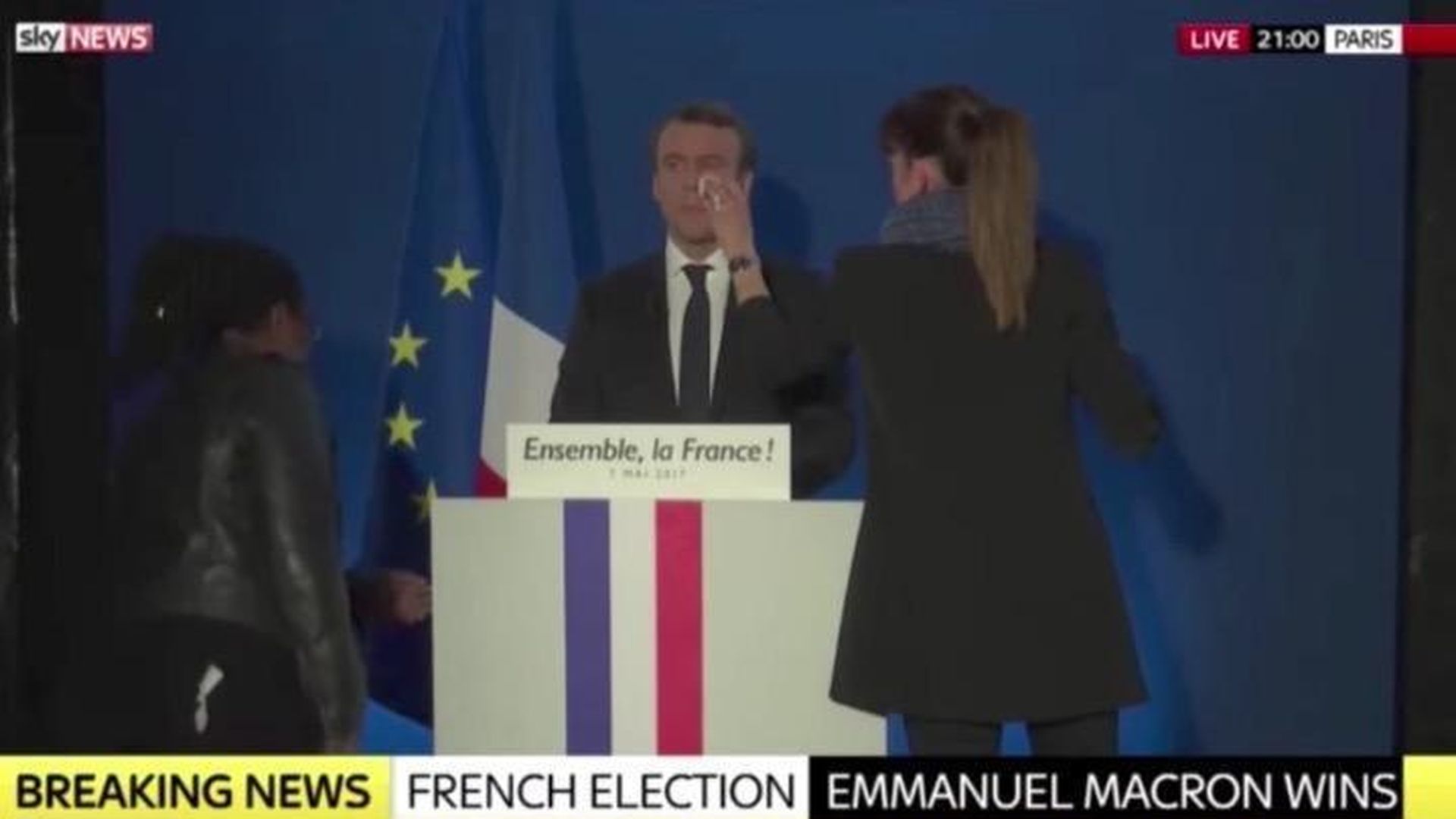 Don't let this happen to you (or your boss):
Before his victory speech last night, French President-elect Emmanuel Macron got his makeup done in front of news cameras.
Drudge gave it a banner headline: "'NAPOLEON' IN MAKE-UP."
Pro tip: Primp in the green room, not at the podium.
Flashback: John Edwards, feeling pretty.
Bonus: Film hit "Beauty and the Beast" and Netflix newcomer "Stranger Things" are the night's big winners with two trophies apiece as MTV parties with its Movie & TV Awards show.