Axios AM
February 06, 2019
☕ Good Wednesday morning.
Today is National Signing Day for top high school recruits for college football.
1 big thing ... Trump's 2020 vision: America First vs. socialism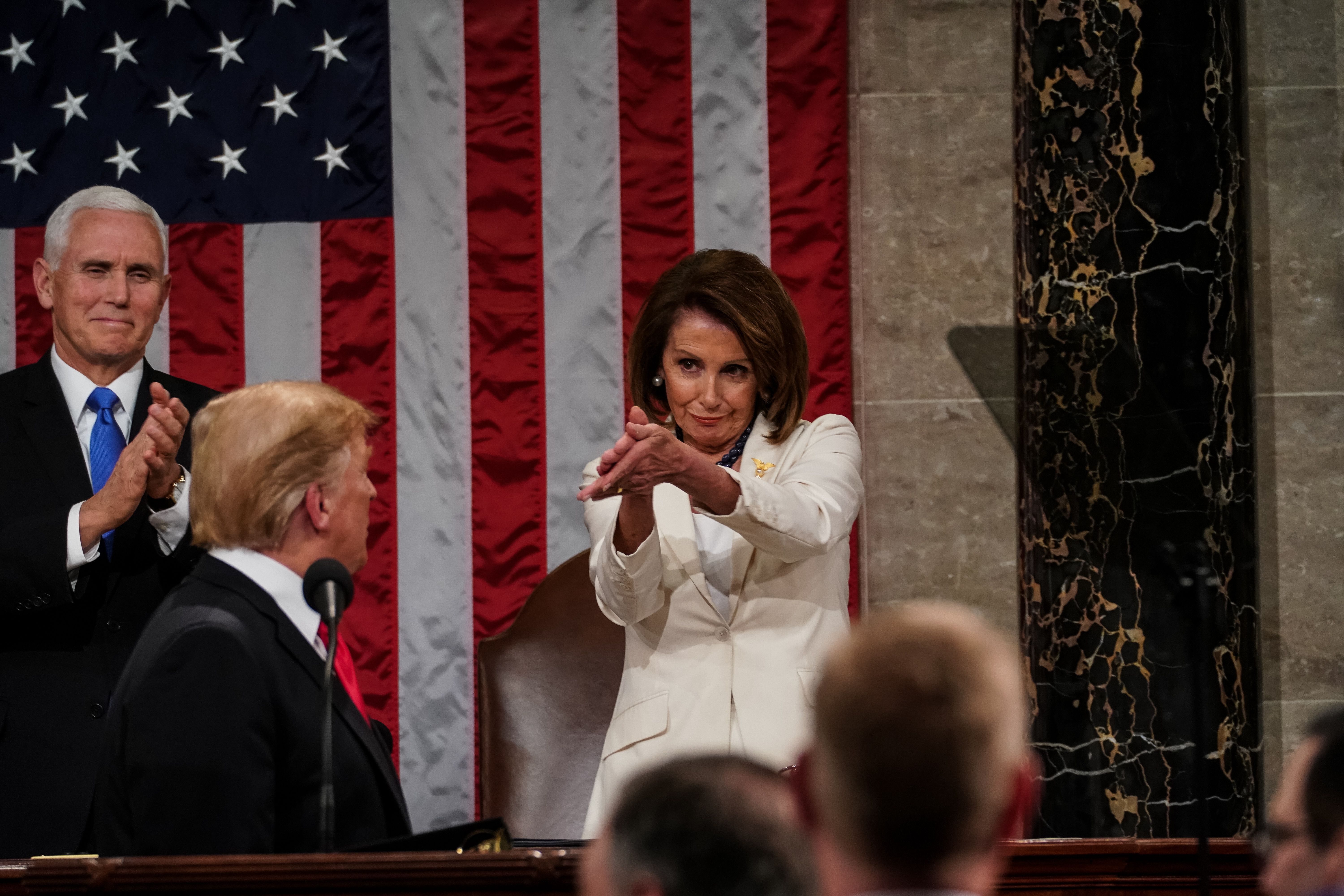 President Trump used last night's State of the Union address to lay out themes, policies and symbols for his 2020 re-election race, winning over no Democrats in the chamber but giving new hope to supporters who were turning pessimistic.
He softened some edges for his largest audience of the year, but made it clear that he's going to try to re-run many of his 2016 plays in 2020.
A notable new twist that we'll hear a lot more about on the campaign trail: "Tonight, we renew our resolve that America will never be a socialist country."
Jason Miller, a top official in Trump's 2016 campaign, told me the president "elevated the wedge issue of 'socialism' in a way nobody else could."
Republicans love the freeze frame of Democrats sitting emotionlessly when Trump railed against late-term abortions. And loved even more the endorsement-by-sitting-and-silence when he hammered socialism. 
A veteran of the last campaign told me Trump is "trying to frame 2020 as a another big, directional election ... betting that [his] people are going to actually like the direction the country is going."
Trump mixed a hard line on immigration with applause lines on D-Day and criminal justice reform. The WashPost's Dan Balz called it "two speeches in one."
The first half, giving Trump-the-showman a warm response in the chamber, included new pushes for nationwide paid family leave and lower drug prices, funding for research into childhood cancer, and a pledge to "defeat AIDS."
The second half gave Trump-the-campaigner a 2020 battle plan — calling for a ban on late-term abortion, touting his talks with North Korea and, of course, promising a wall: "I will get it built."
Be smart ... One of the president's most loyal D.C. supporters texted me about the presidents effort to cloak hard-nosed policies in softer rhetoric:
"[T]he Trump we saw tonight ain't the real Trump — and he's not capable of pretending to be someone else for 2 years."
2. "Together, we are coming for America"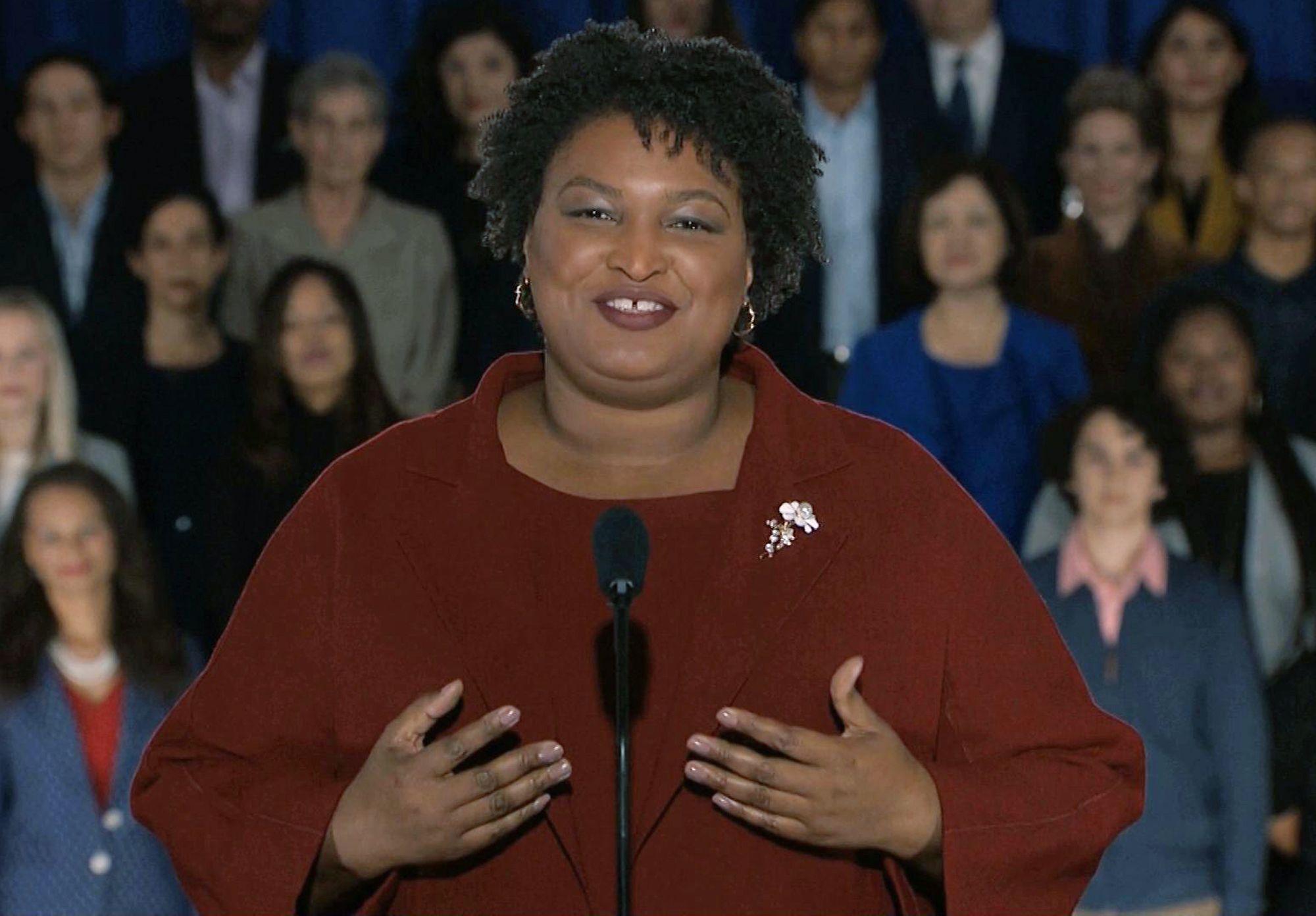 Georgia's Stacey Abrams, who narrowly lost the race to become the state's governor last November, emphasized voting access as a key issue in the official Democratic response to Trump's address: "This is the next battle for our democracy."
Why it matters, via the New York Times: Her loss "dashed hopes that she would become the first African-American female governor, and the way she lost rankled her and her supporters, amid charges of voter suppression and ballot rigging."
But her rhetoric "dovetailed with the goals of the new House Democratic majority, whose leaders have included language intended to expand voter registration in the first bill they introduced when they took control of the chamber last month."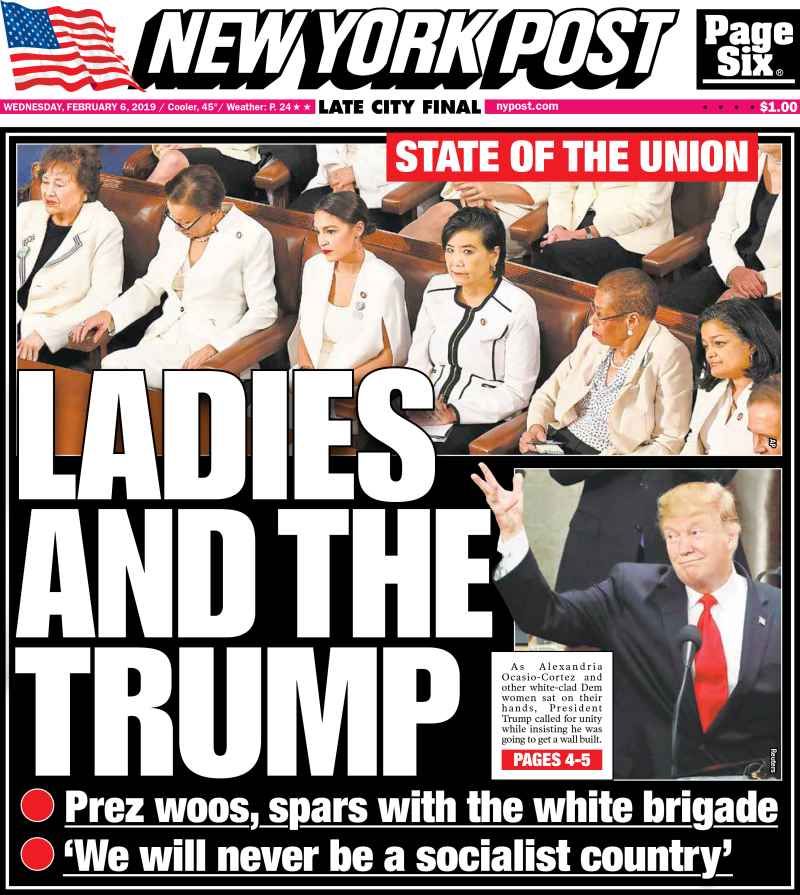 Speaker Nancy Pelosi and dozens of women Democrats wore white, the color favored by suffragettes in their quest for the right to vote.
3. The most surprising line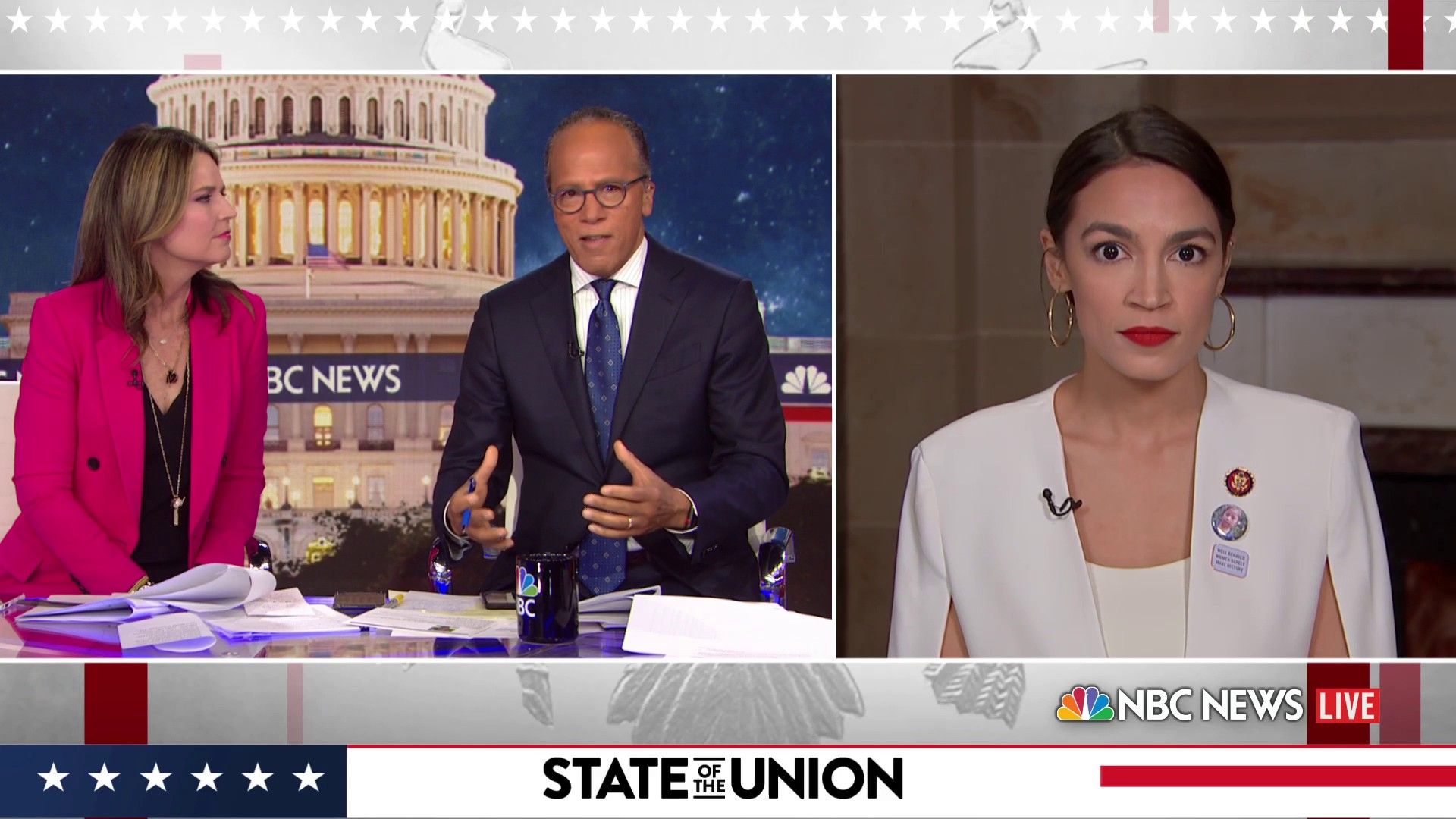 President Trump never mentioned Robert Mueller, but at one point threw his arms wide as he rhymed: "If there is going to be peace and legislation, there cannot be war and investigation."
The line — which could be taken as a reference to the special counsel, House Democratic oversight or both — fell flat, with only scattered support even among Republicans.
NBC's Andrea Mitchell called it "a false choice."
Rep. Alexandria Ocasio-Cortez (D-N.Y.) said on NBC: "I thought it was, frankly, kind of bizarre. I don't think that investigations into federal misconduct have anything to do with our economy."
P.S. ... CNN's instant reaction poll found that 59% of viewers had a "very positive reaction" to Trump's speech — and CBS News found a 76% approval rating against just 24% disapproval.
But CNN notes "the audience had the largest partisan tilt measured in any CNN instant poll following a presidential address to Congress dating back to 2001."
"Viewers were roughly 17 points more likely than the general public to identify as Republicans."
4. AI takes on a game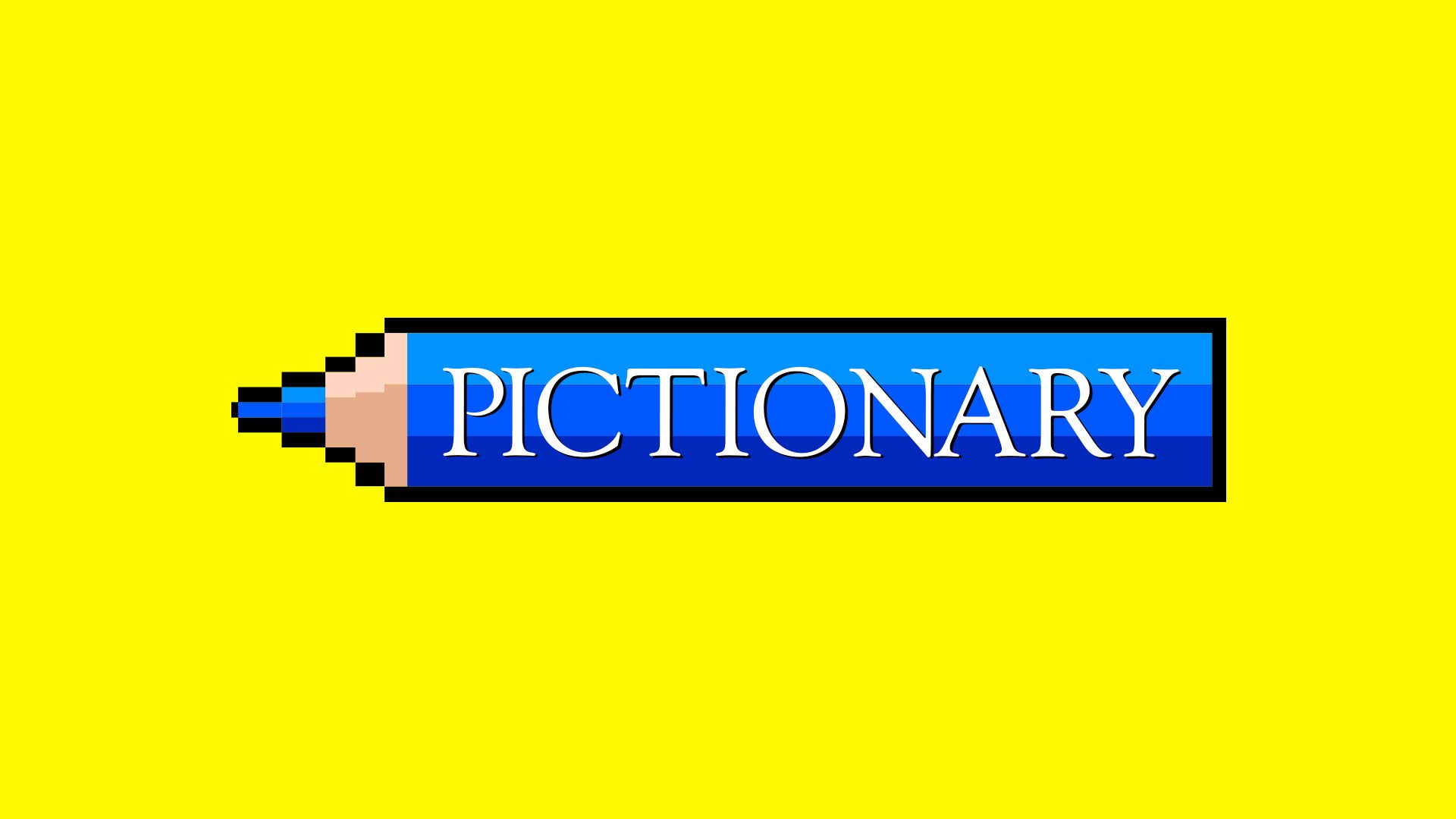 Computers have long made short work of human champions in Go and chess.
Now, artificial intelligence researchers are attempting to master an improbable path even closer to human capability: Pictionary, a guessing game requiring not strategy but common sense, Axios' Kaveh Waddell reports from Silicon Valley:
What's new: Researchers at Allen Institute for Artificial Intelligence have developed a program that can play both sides of Pictionary. (One player draws a picture to represent a word or phrase; the other player guesses.)
Why it matters: The effort to play with humans — rather than against them — is a step toward an optimistic future in which AI cooperates with people to complete tasks, rather than wiping out workers in large numbers.
Our review: The AI is better at guessing than drawing. If a player asks for a new drawing when he or she can't immediately guess the phrase, the AI can get stuck.
Be smart: This is a key stepping stone to machine intelligence that matches or surpasses human capabilities.
5. Prosecutors seek interviews with Trump Organization execs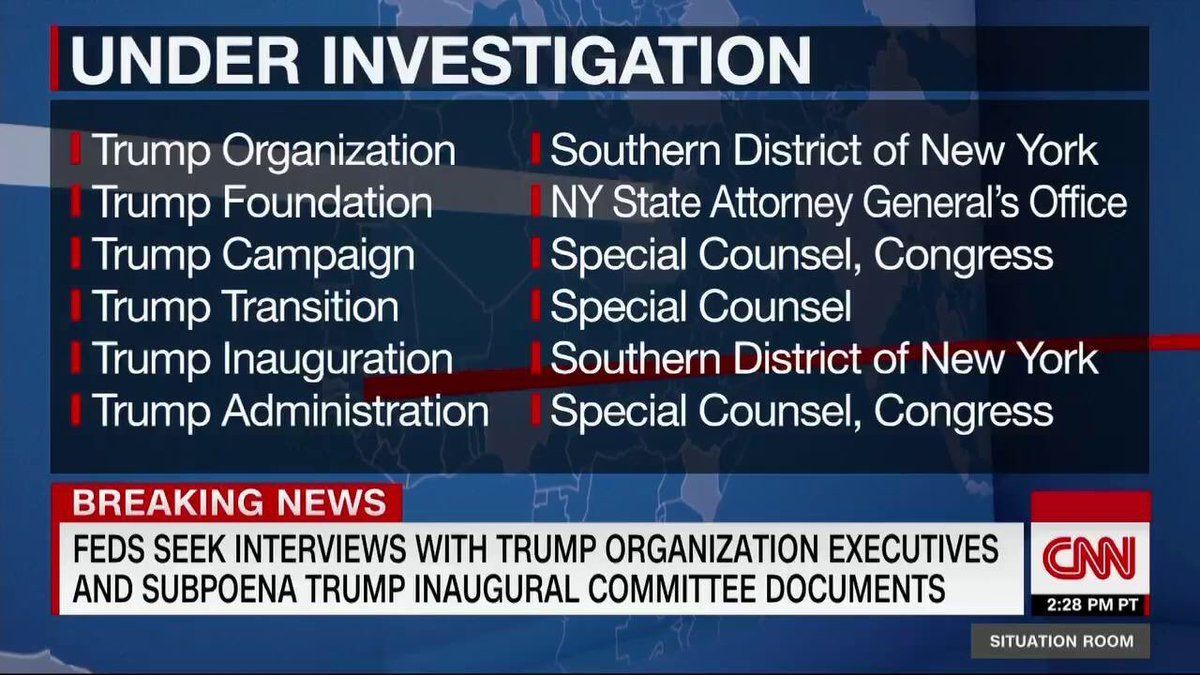 "Federal prosecutors in New York have requested interviews in recent weeks with executives at the Trump Organization," CNN's Erica Orden and Cristina Alesci report.
Why it matters: That signals a growing potential threat to Trump and his orbit from criminal investigations by the Manhattan U.S. Attorney's office.
Be smart: "Trump and his legal team have long harbored concerns that investigations by New York federal prosecutors ... may ultimately pose more danger to him, his family and his allies than the inquiry by ... Mueller."
Happening today ... The House Intelligence Committee, meeting for the first time with Rep. Adam Schiff as chairman, is expected to vote to send Mueller 50+ interview transcripts from the panel's now-closed Russia investigation, per AP.
"Two associates of ... Trump have already been charged with lying to the committee, and Schiff has said Mueller should consider whether additional perjury charges are warranted."
6. Warren listed race as "American Indian"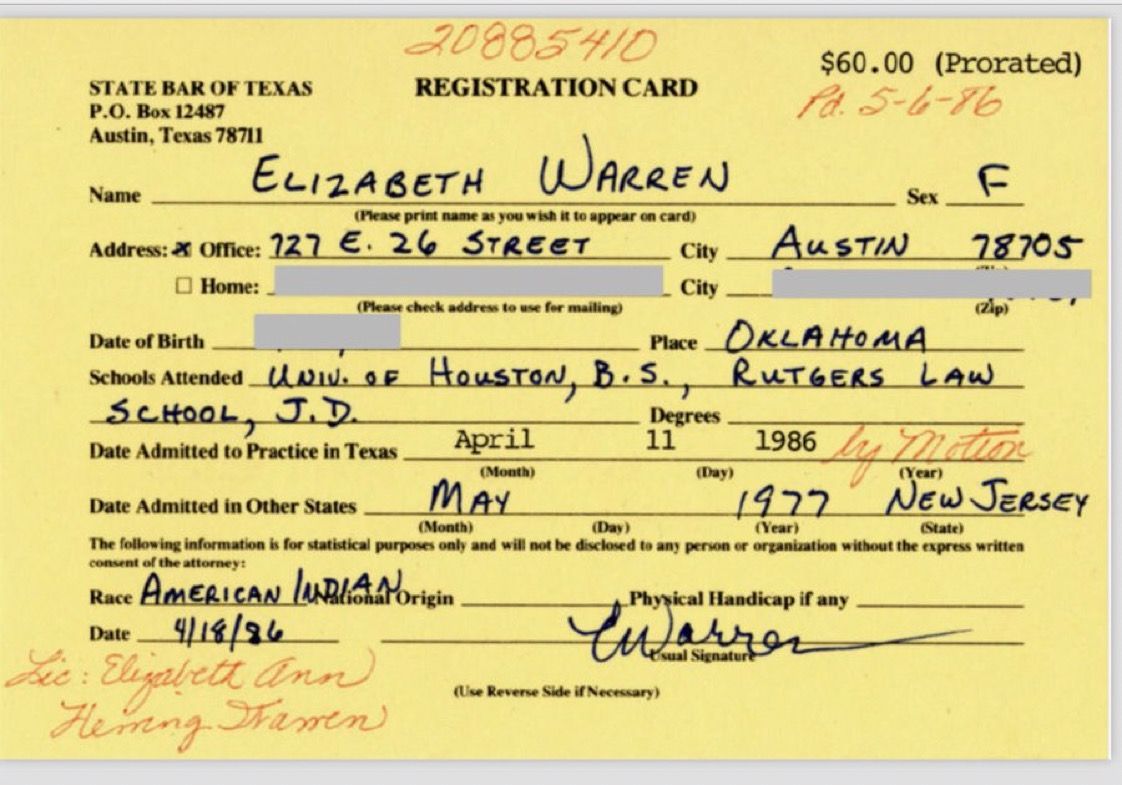 "Sen. Elizabeth Warren said ... she was sorry that she identified herself as a Native American for almost two decades, reflecting her ongoing struggle to quiet a controversy that continues to haunt her as she prepares to formally announce a presidential bid," the WashPost's Annie Linskey and Amy Gardner report.
"Using an open records request, ... The Post obtained Warren's [1986] registration card for the State Bar of Texas, providing a previously undisclosed example of Warren identifying as an 'American Indian.'"
Why it matters: "[I]t is the first document to surface showing Warren making the claim in her own handwriting. Her office didn't dispute its authenticity."
7. Beto to decide in next 3 weeks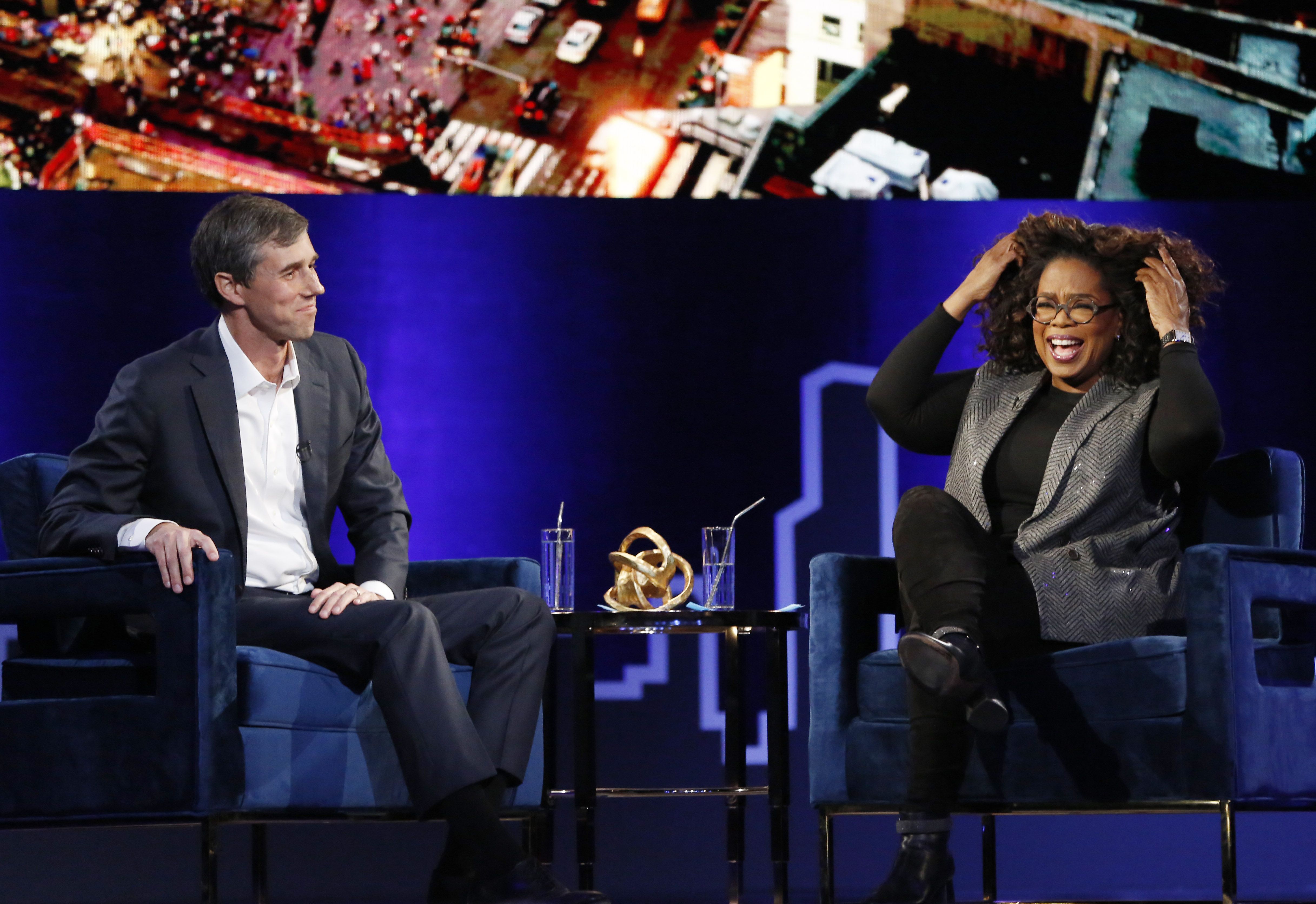 Beto O'Rourke told Oprah during a Times Square event that he'll announce his decision about a 2020 presidential run "before the end of the month," and suggested he's leaning toward it, AP's Steve Peoples and Will Weissert report:
"I have been thinking about running for president," O'Rourke told Winfrey as the packed audience cheered. "I'm so excited at the prospect of being able to play that role."
Winfrey, who has flirted with a potential run of her own, appeared to encourage O'Rourke to run: "What's it going to take for you to say, 'Yes, I'm doing it?'"
P.S. ... Sen. Amy Klobuchar (D-Minn.) told MSNBC's Rachel Maddow after the speech last night that she'll announce her 2020 plans Sunday in Minneapolis. (AP)
8. A disastrous deal?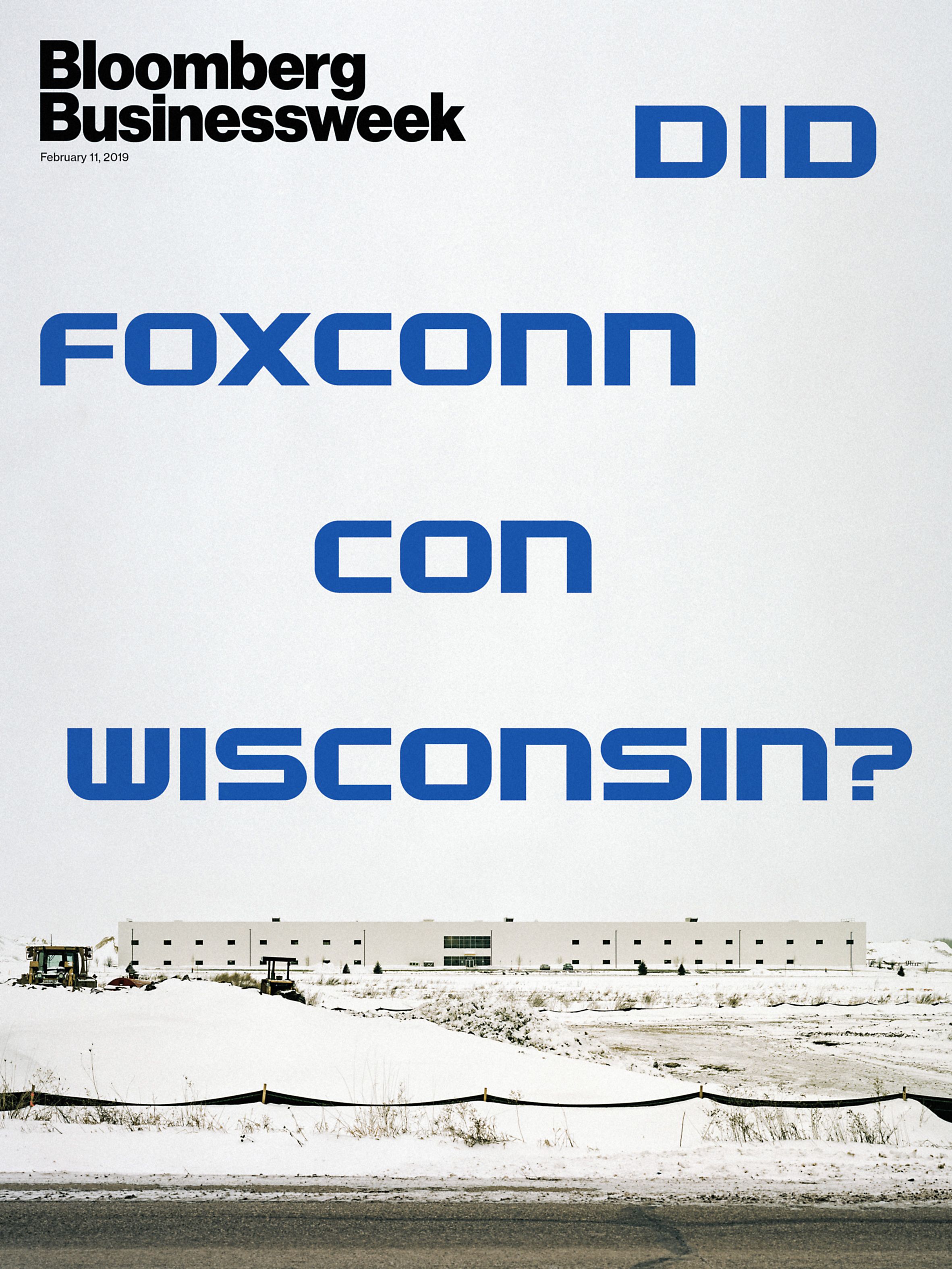 President Trump called it "the Eighth Wonder of the World" when Foxconn, the Taiwan-based tech supplier for Apple, announced it would create as many as 13,000 good-paying jobs for "amazing Wisconsin workers" by 2022.
But with the company considering switching its cheesehead plan from manufacturing to R&D, with many fewer jobs, Bloomberg's Austin Carr writes that boosters' assurances may turn out to have been hollow all along:
"[I]nsiders describe a chaotic environment with ever-changing goals far different from what Trump and others promised."
"The only consistency ... lay in how obvious it was that Wisconsin [including then-Gov. Scott Walker] struck a weak deal."
9. Fight the ship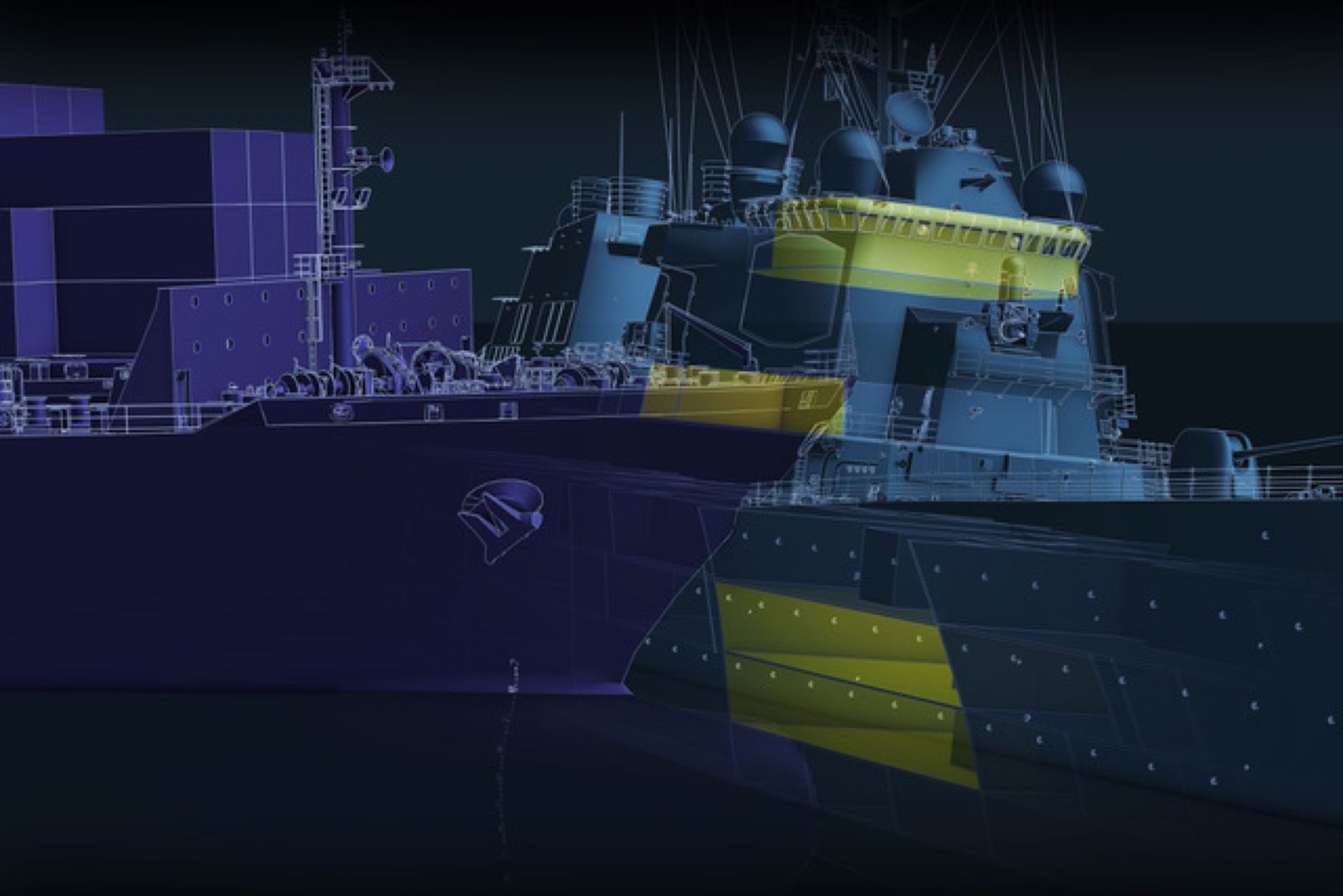 The 2017 collision of the Navy destroyer USS Fitzgerald and the cargo ship MV ACX Crystal "was the Navy's worst accident at sea in four decades. Seven sailors drowned. ... Two months later, a second destroyer, the USS John S. McCain, broke that grim mark when it collided with another cargo vessel, leaving 10 more sailors dead," write ProPublica's T. Christian Miller, Megan Rose and Robert Faturechi in a feature that's worthy of your time.
Why it matters: "The successive incidents raised an unavoidable question: How could two $1.8 billion Navy destroyers, protected by one of the most advanced defense systems on the planet, fail to detect oncoming cargo ships broadcasting their locations to a worldwide navigational network?"
10. 1 fan thing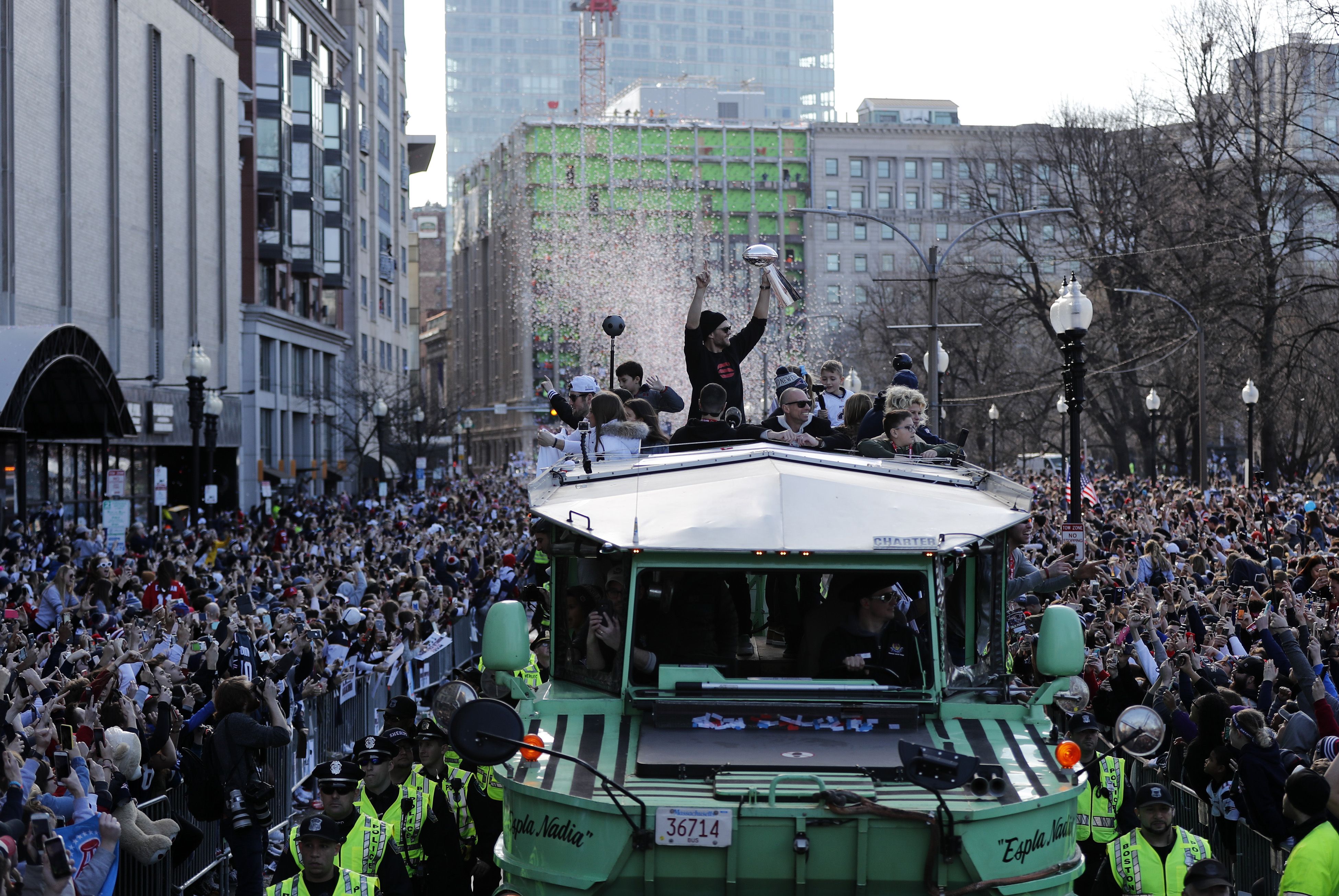 "Hundreds of thousands of euphoric fans packed the streets of Boston Tuesday in perhaps the largest rally in the city's history, a triumphant victory parade that celebrated the Super Bowl champion New England Patriots with deafening cheers and raining confetti," writes the Boston Globe's Mark Arsenault:
"Tired of winning, New England? Not by a long shot. Fans clad in treasured Patriots garb poured into downtown in jubilation, riding a wave of adrenaline from the team's incredible sixth title on Sunday."