Axios AM
March 28, 2018
😎 Good Wednesday morning! Situational awareness: President Trump scores a win with first revamp of a U.S. trade deal, reaching an agreement with South Korea that would allow American automakers greater access to that country's markets. (Bloomberg)
1 big thing ... Inside the room: Trump hates Amazon, not Facebook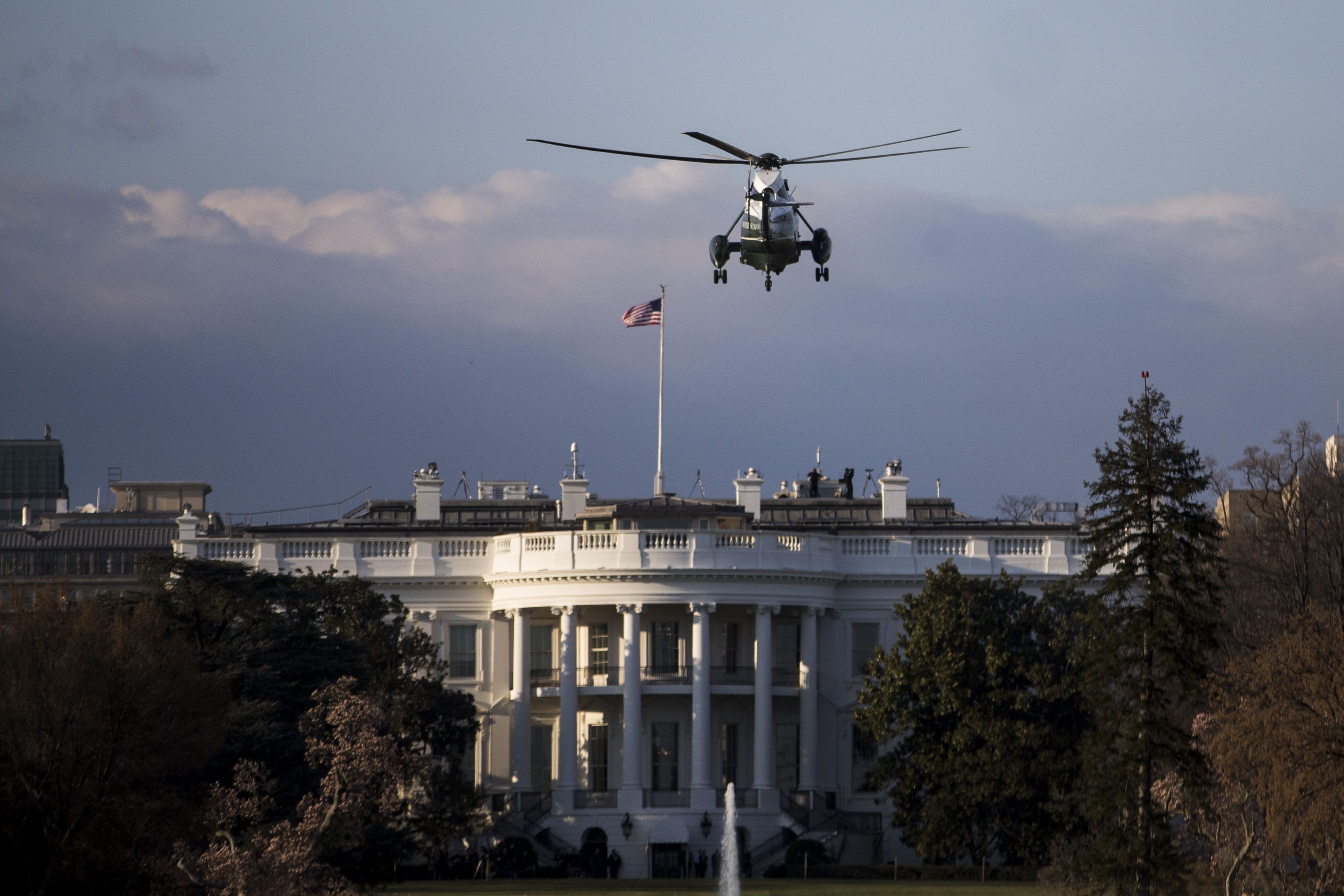 Capitol Hill wants Facebook's blood. But President Trump isn't interested.
Instead, Axios' Jonathan Swan reports, the tech behemoth Trump wants to go after is Amazon, according to five sources who've discussed it with him.
"He's obsessed with Amazon," a source said. "Obsessed."
What we're hearing: Trump has talked about changing Amazon's tax treatment because he's worried about mom-and-pop retailers being put out of business.
A source who's spoken to POTUS: "He's wondered aloud if there may be any way to go after Amazon with antitrust or competition law."
Trump's deep-seated antipathy toward Amazon surfaces when discussing tax policy and antitrust cases. The president would love to clip CEO Jeff Bezos' wings. But he doesn't have a plan to make that happen.
Behind the president's thinking: Trump's wealthy friends tell him Amazon is destroying their businesses. His real estate buddies tell him — and he agrees — that Amazon is killing shopping malls and brick-and-mortar retailers.
Trump tells people Amazon has gotten a free ride from taxpayers and cushy treatment from the U.S. Postal Service.
"The whole post office thing, that's very much a perception he has," another source said. "It's been explained to him in multiple meetings that his perception is inaccurate and that the post office actually makes a ton of money from Amazon."
Axios' Ina Fried notes: The post office actually added delivery on Sunday in some cities because Amazon made it worthwhile.
Trump also pays close attention to the Amazon founder's ownership of The Washington Post, which the president views as Bezos' political weapon.
Trump never talks about Mark Zuckerberg or Facebook: He isn't tuned in to the debate over how they handle people's data, and thinks the Russia story is a hoax, sources say.
Axios' Kim Hart points out: Trump has said he doesn't mind Facebook because it helps him reach his audience. He's an old-school businessman who sees the world in terms of tangible assets: real estate, physical mail delivery, Main Street, grocery stores. It reminds me of the story Jim wrote about Trump's fixation with 1950s life. Amazon takes direct aim at some of the core components of mid-century business.
One warning sign for Facebook: Vice President Mike Pence is concerned about Facebook and Google, according to a source with direct knowledge.
Though Pence isn't yet pushing internally for any specific regulations, he argues these companies are dangerously powerful.
The source said the V.P. worries about their influence on media coverage, as well as their control of the advertising industry and users' personal info.
When private discussions have turned to the idea of busting Facebook and Google, Pence has listened with keen interest and is open to the suggestion that these two companies need shaking up.
2. Trump's land of make-believe
President Trump often gets agitated — and stirred to action — by random things he hears on TV or from shoot-the-bull conversations with friends.
It drives staff nuts because they are responding to things that are either inaccurate, highly distorted or flat-out don't exist.
Exhibit 1: The post office example from item above 
Exhibit 2: "Per two senior administration officials, Trump continued to rail privately about the omnibus bill, and has become convinced of things that aren't true about it," the N.Y. Times' Maggie Haberman tweeted yesterday.
Exhibit 3: Trump officials like Gary Cohn who favor free trade have felt like "Groundhog Day" trying to explain trade deficits to him.
Exhibit 4: Trump's conviction that the Paris climate deal is "killing" the U.S., when in reality it's a voluntary and pretty toothless agreement.
3. Who's gonna pay for the wall? Surprise!
In a meeting last Wednesday in the White House residence, President Trump told Speaker Ryan that the U.S. military should pay for his border wall, the WashPost's Josh Dawsey and Mike DeBonis report:
"Ryan offered little ­reaction to the idea ... [S]enior Capitol Hill officials later said it was an unlikely prospect."
"Trump has told advisers that he was spurned in a large spending bill last week when lawmakers appropriated only $1.6 billion for the border wall."
"He has suggested to Defense Secretary Jim Mattis ... that the Pentagon could fund the sprawling project, citing a 'national security' risk."
Be smart: Trump has to think of something. Some top alumni of his campaign think that the wall was such a centerpiece promise, it's the one issue the base might desert over. So Trump has to come up with some plausible "wall" by 2020.
4. Stunning pic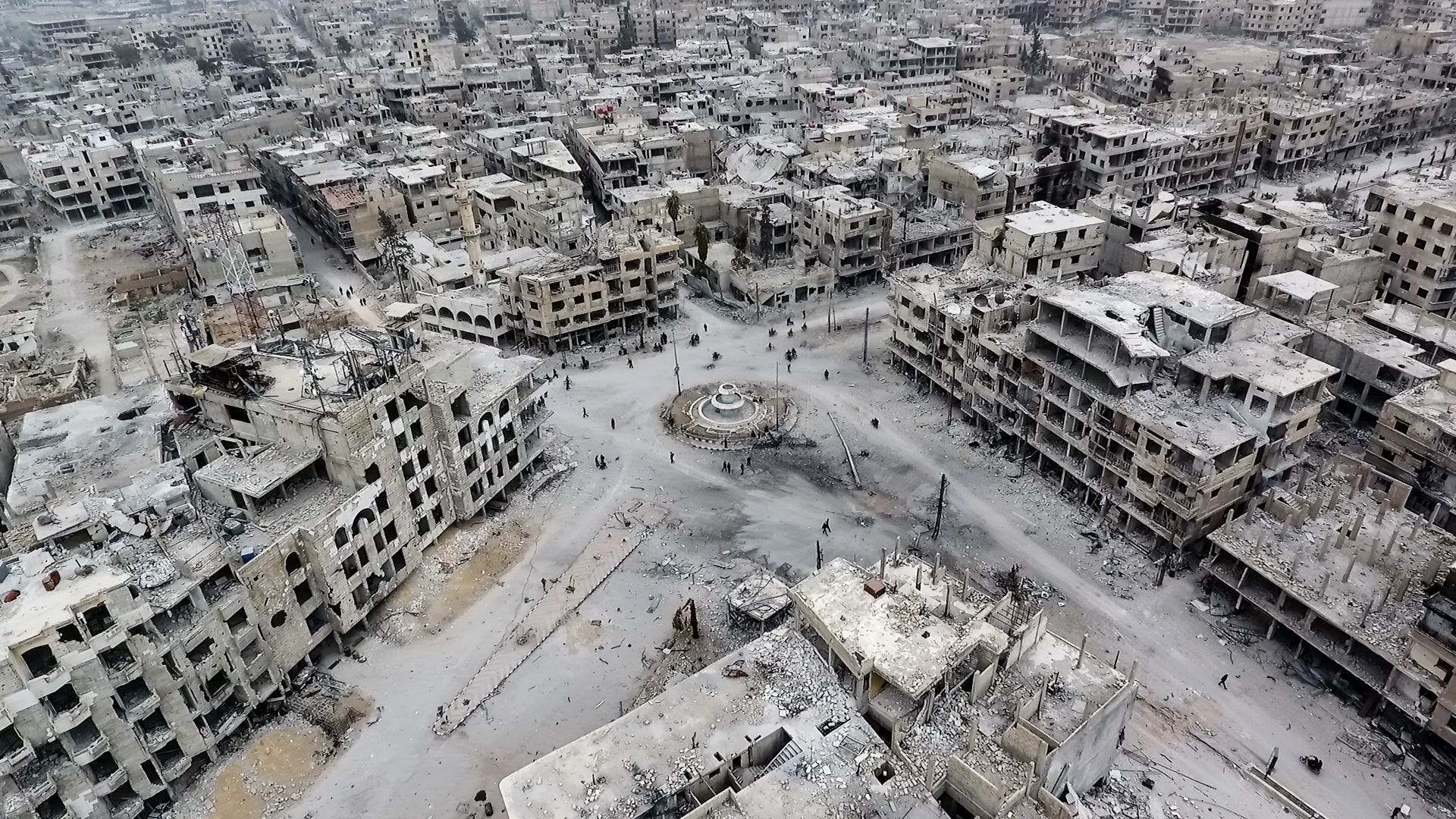 Drone footage from Syria shows the wreckage of the town of Arbin, which has been under siege by the Assad regime, just half an hour outside the capital of Damascus, which is believed to be the world's oldest continuously inhabited city.
5. Dems fear immigrants will skip 2020 census
"At least 12 states signaled ... that they would sue to block the Trump administration from adding a question about citizenship to the 2020 census, arguing that the change would cause fewer Americans to be counted and violate the Constitution," the N.Y. Times reports:
Why it matters: The question could discourage immigrant participation.
"The Constitution requires that every resident of the United States be counted in a decennial census, whether or not they are citizens."
"The results are used not just to redraw political boundaries from school boards to House seats, but to allocate hundreds of billions of dollars in federal grants and subsidies."
The 12 states: "The New York State attorney general, Eric T. Schneiderman, said he was leading a multistate lawsuit to stop the move, and officials in Connecticut, Delaware, Illinois, Massachusetts, New Jersey, New Mexico, Oregon, Pennsylvania, Rhode Island and Washington said they would join the effort. The State of California filed a separate lawsuit."
6. Exodus of U.S. tech workers to Canada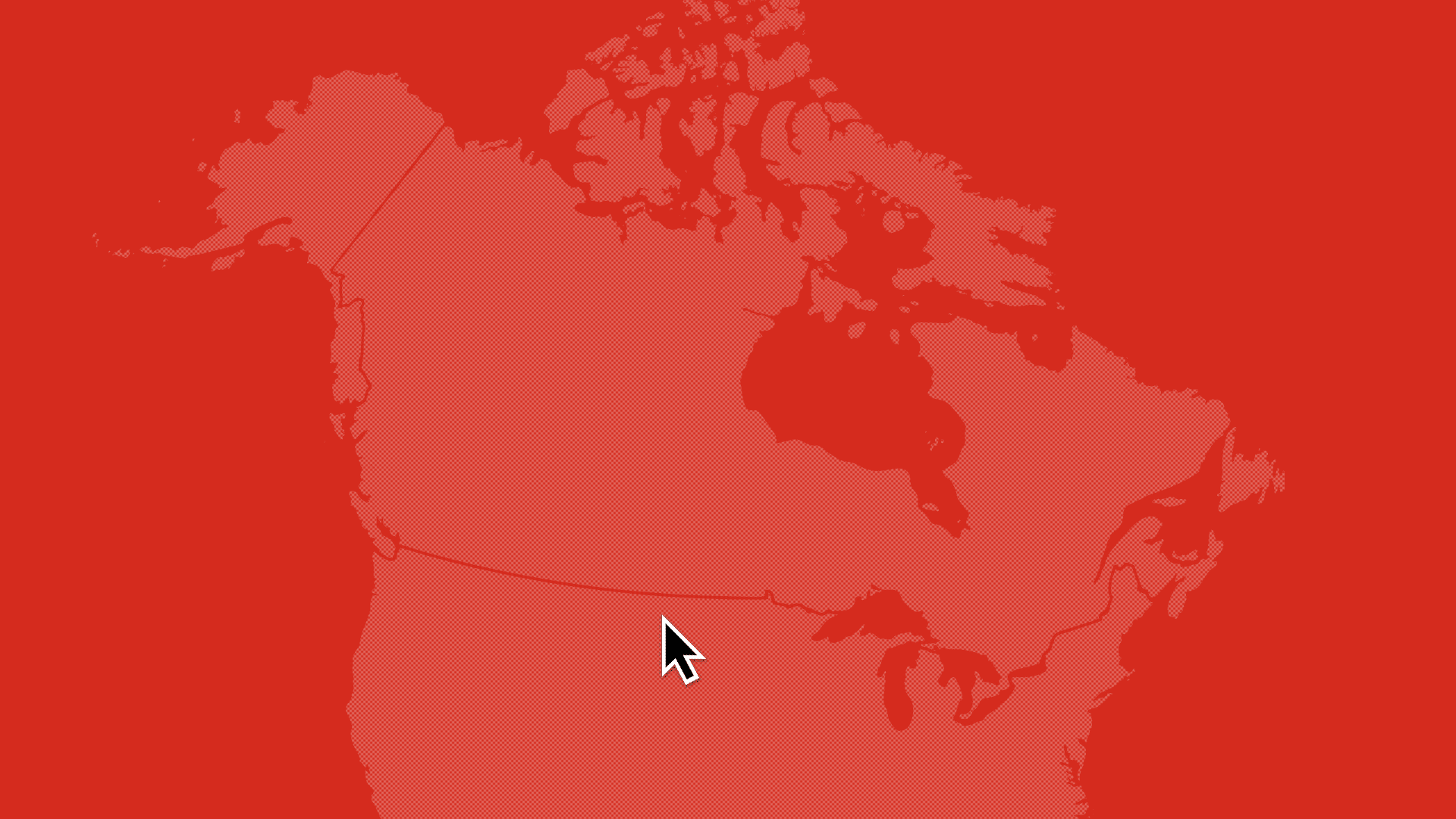 Tech companies in and around Toronto have seen a surge in international job applications over the last year, by far mostly from the U.S., according to a survey by the tech hub MaRS, Axios future editor Steve LeVine writes:
The number doubled and tripled in some of the companies, the result of a deliberate Canadian campaign to attract tech workers from the U.S. and around the world.
Why it matters: The spike in applications and hiring adds to the evidence suggesting that Trump's immigration crackdown is resulting in a loss of tech workers to Canada.
7. A stealthy visit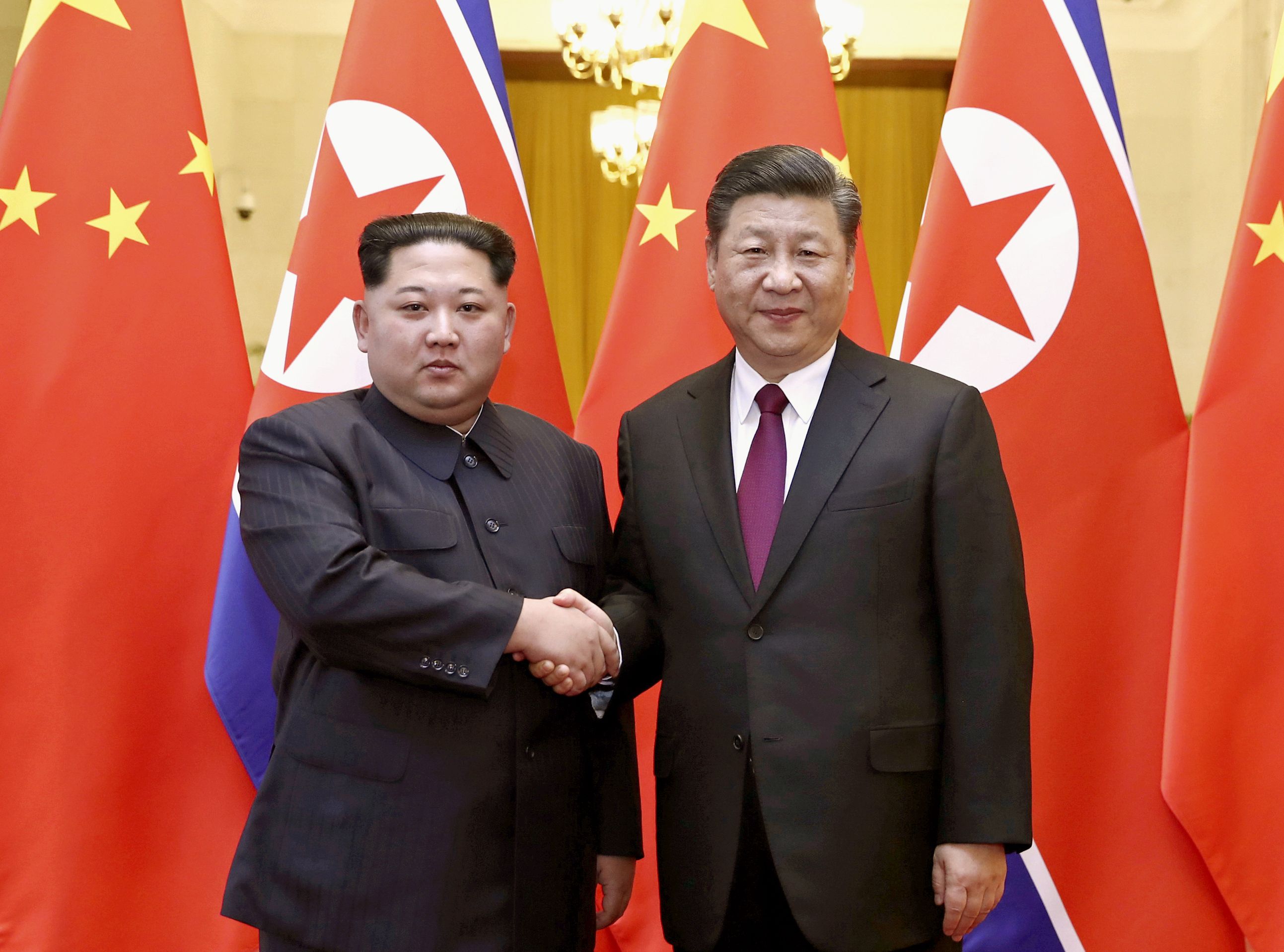 After days of speculation, North Korea's leader Kim Jong-un paid a visit to Beijing, arriving by train, both governments confirm. BBC:
The visit was Kim's first known foreign trip since taking office in 2011.
Kim is due to meet South Korean President Moon Jae-in in April and Trump in May.
Why it matters: "The Beijing visit is considered a significant step in North Korea's preparation for the proposed talks."
"During the visit, Mr. Kim assured his Chinese counterpart he was committed to giving up his nuclear weapons ... but with conditions."
P.S. "North Korea Is Firing Up a Reactor. Why That Could Upset Trump's Talks With Kim," per N.Y. Times:
A satellite image "shows a new North Korean reactor that appears to be coming online now, after years of construction."
Why it matters: "North Korea insists the reactor is intended to produce electricity for civilian use. But the new reactor can also make plutonium, one of the main fuels used in nuclear arms."
"It sits in the Yongbyon nuclear complex [with] hundreds of buildings."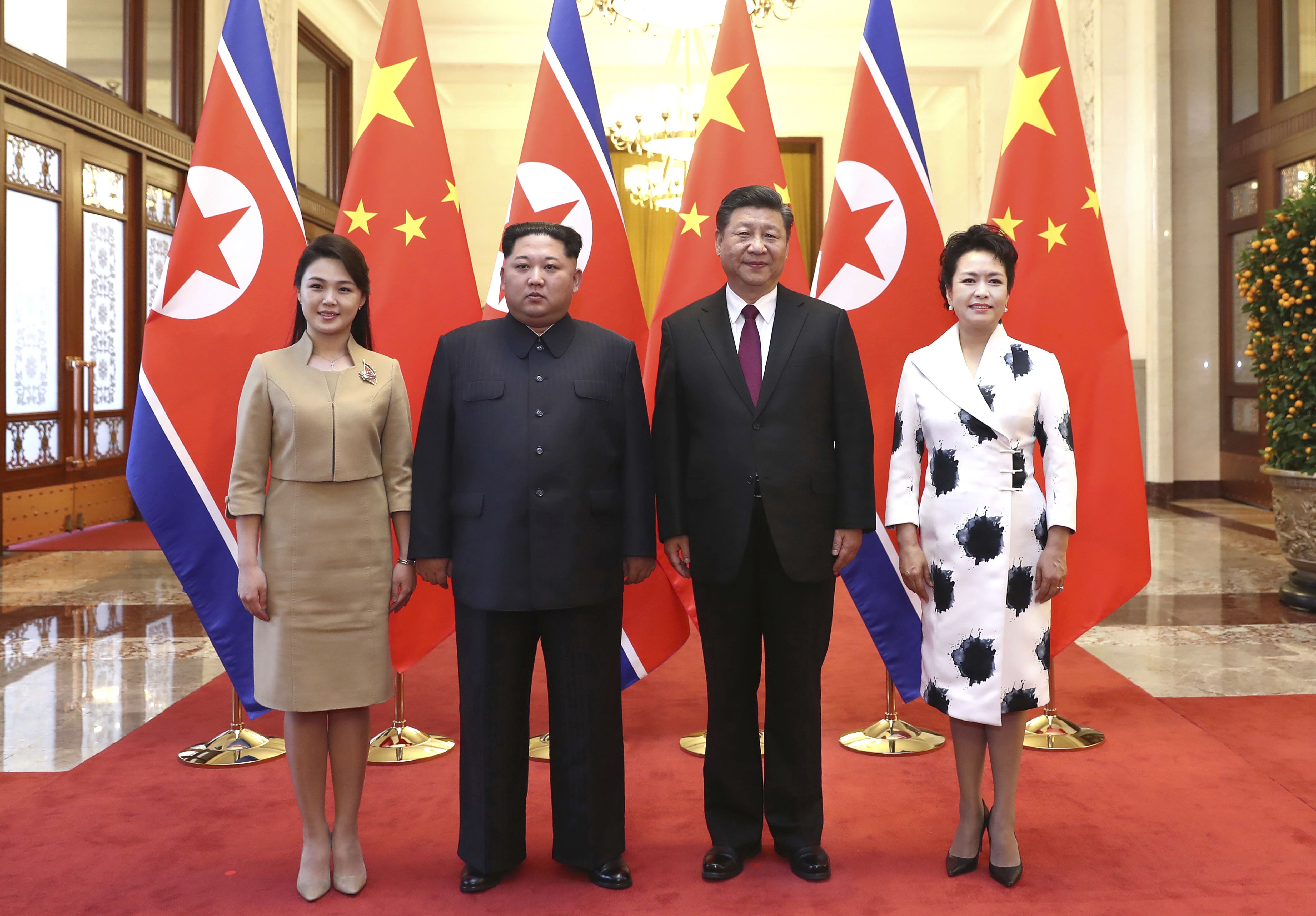 8. Tim Cook takes road show to Chicago school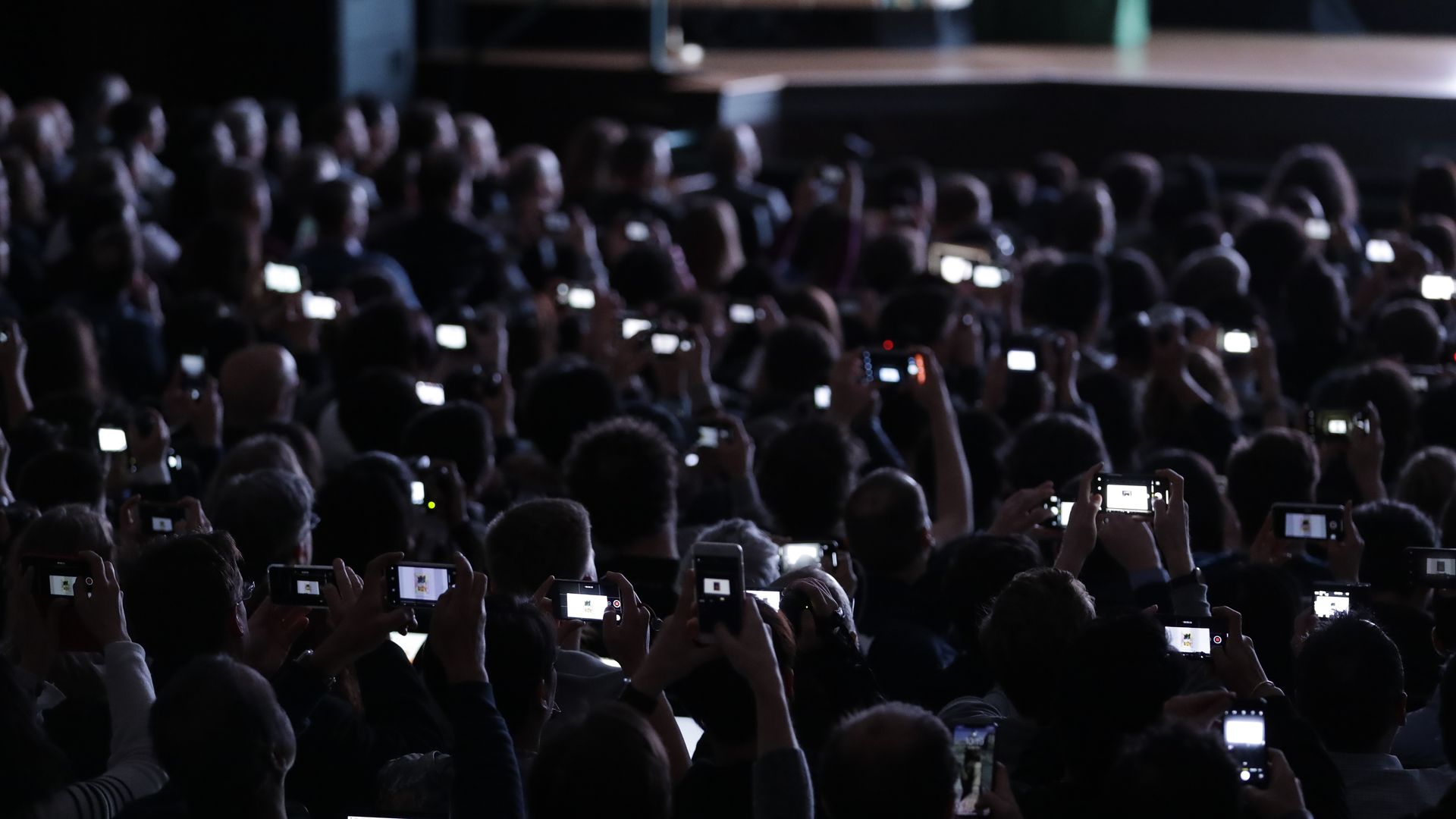 "Chicago public schools are on spring break this week, but one company has the power to draw some students back to the classroom," per the Chicago Tribune:
"Apple held a product launch ... at Lane Tech High School, ... announcing a new iPad with a slew of software and features that cater to students."
Challenging Google's hold on the classroom, Apple "announced tools for teachers to better manage their assignments ... and a new curriculum to integrate skills like music, photography and drawing into lesson plans."
The entry-level, 9.7-inch iPad will sell for $329 to consumers and for $299 to schools.
9. Sign of the times: Show about a podcast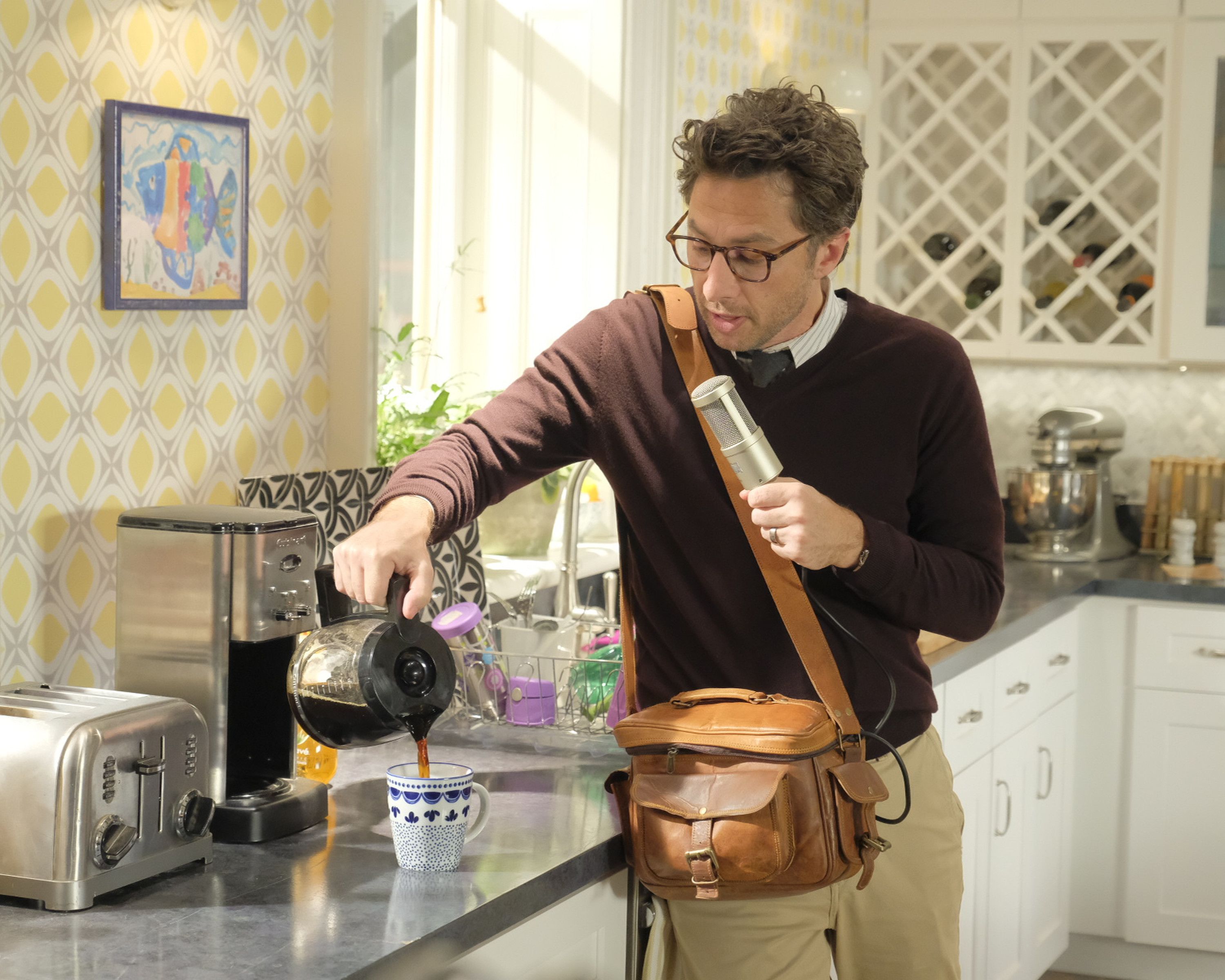 "Alex, Inc.," debuts 8:30 tonight on ABC:
"Based on Alex Blumberg's successful podcast 'StartUp,' [the] comedy series ... is all about the things that happen ... when a journalist and family man quits his job to start his own company" (Gimlet Media, in real life).
The show's gist: "With the help of wife Rooni [played Tiya Sircar] and their children, Alex Schuman [played by Zach Braff ] quits his prominent job to start his own podcast company telling real stories that matter."
Why it matters, per the WashPost review: It's "a TV series about a podcast about the company producing that very podcast."
10. 1 weed thing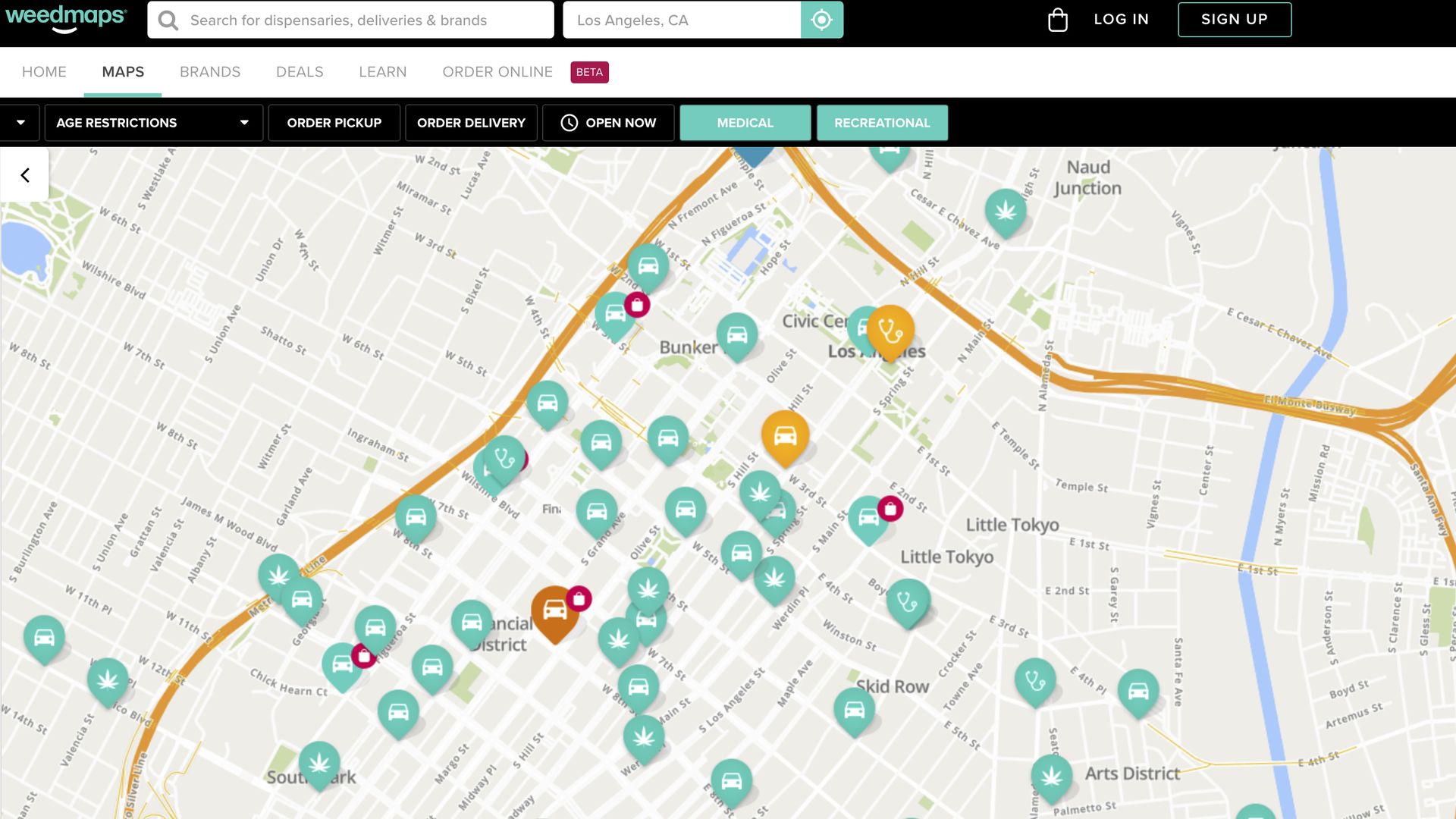 "Craigslist for cannabis ... Online ads from unlicensed pot shops roil California market," AP's Michael Blood reports from L.A.:
"Weedmaps is a go-to website for people looking to find a marijuana shop."
"[L]egal and illegal operators advertise next to each other, and licensed operators in California say that's put them at a disadvantage in a cutthroat marketplace."
"Weedmaps operates in over two dozen states."
Why it matters: "The dispute over the online ads goes to basic economics for an emerging market sprung from what was mostly an illegal one: Lawful operators will struggle if they're competing with a robust black market that can undersell them."
Duh: "Weedmaps says its experience dropping unlicensed businesses from its listings in Washington, Oregon, Nevada and Massachusetts had no impact on the size of those unlicensed markets."
✔️ Thanks for reading! See you all day in the Axios stream ...